The Fast And The Fratelli: Hamilton American Classic Intra-Matic H38416711 Versus Studio Underd0g Mint Ch0c Chip
Classic or bonkers, you decide!
Welcome to The Fast And The Fratelli. The goal? To find the best racing chronograph of the past ten years. The rules? Each editor selects two watches that must be able to track elapsed time for at least one minute. The watch choices must feature a tachymeter scale, and their movements must be mechanical. And most of all, each watch must be thoroughly fantastic. But we'll leave that up to the Fratelli to decide.
Without further ado, let's take a look at my picks. I decided to go with two totally different watches, covering two ends of the spectrum. One is classic and understated, and the other is far more out there. The thing they have in common? They're both underdogs in the competition (one of the two picks quite literally so). Obviously, when going up against a Speedmaster or a Daytona, these two might not normally stand a chance. But life's too short to go with the obvious choice. And who knows? Maybe if there are enough of you that think like me, we could even get one of these two stunners into the final!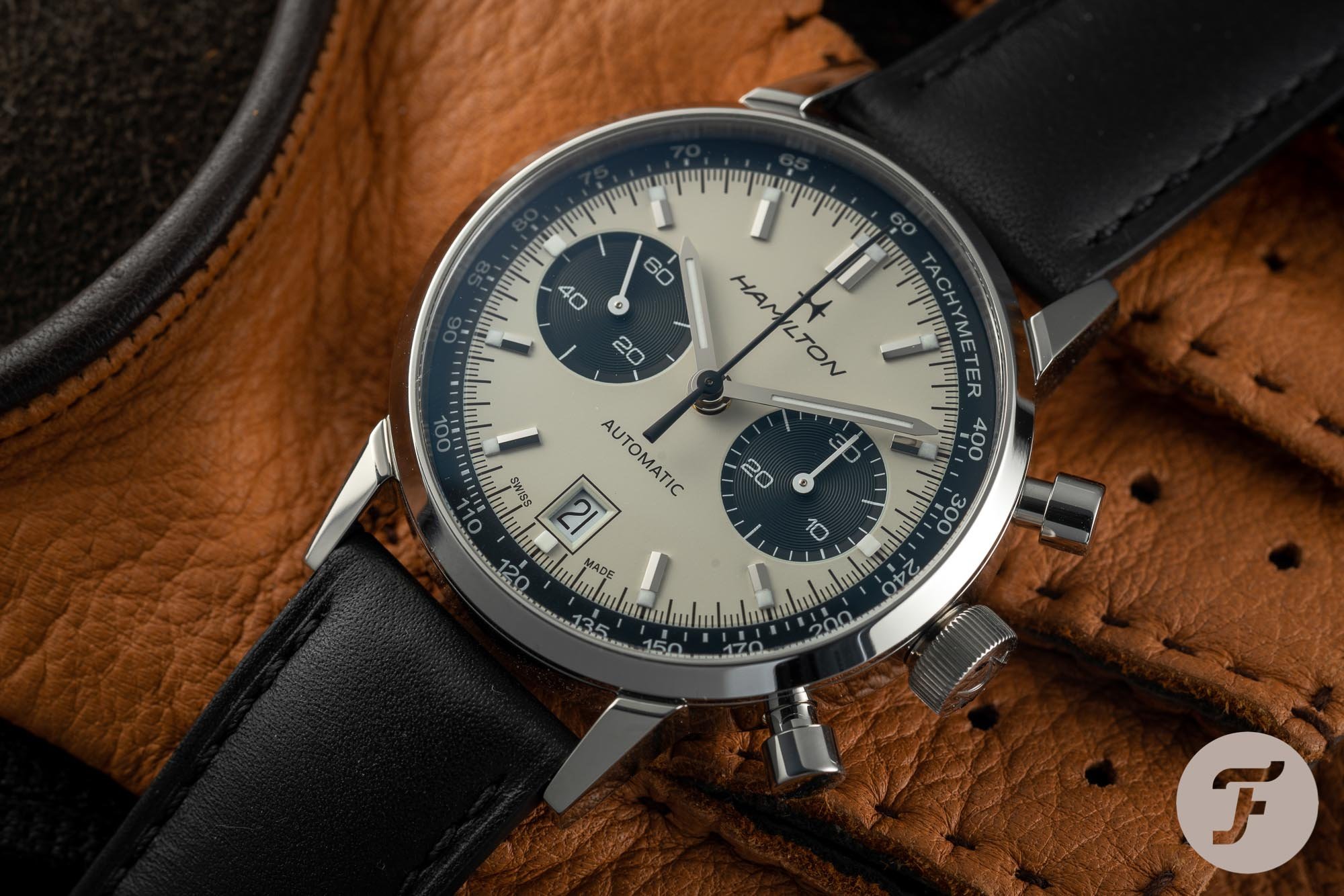 All-weather compound: Hamilton American Classic Intra-Matic H38416711
I thought the best way to start was to play it safe. Who doesn't love a classically styled, panda-dialed chronograph? Perhaps the only improvement waiting to be made would be to put this one on a perforated rally strap that matches the leather of your driving gloves. Step into your 1978 Porsche 911 930 Turbo "Whale Tail" and take it for a spin in the countryside. Enough daydreaming! Let's check out what makes this Hamilton American Classic Intra-Matic so special. Much like the Porsche, this watch clearly comes from a different era. Perhaps one of the best eras in terms of racing and chronographs. The original Hamilton this model is based on dates back to 1968.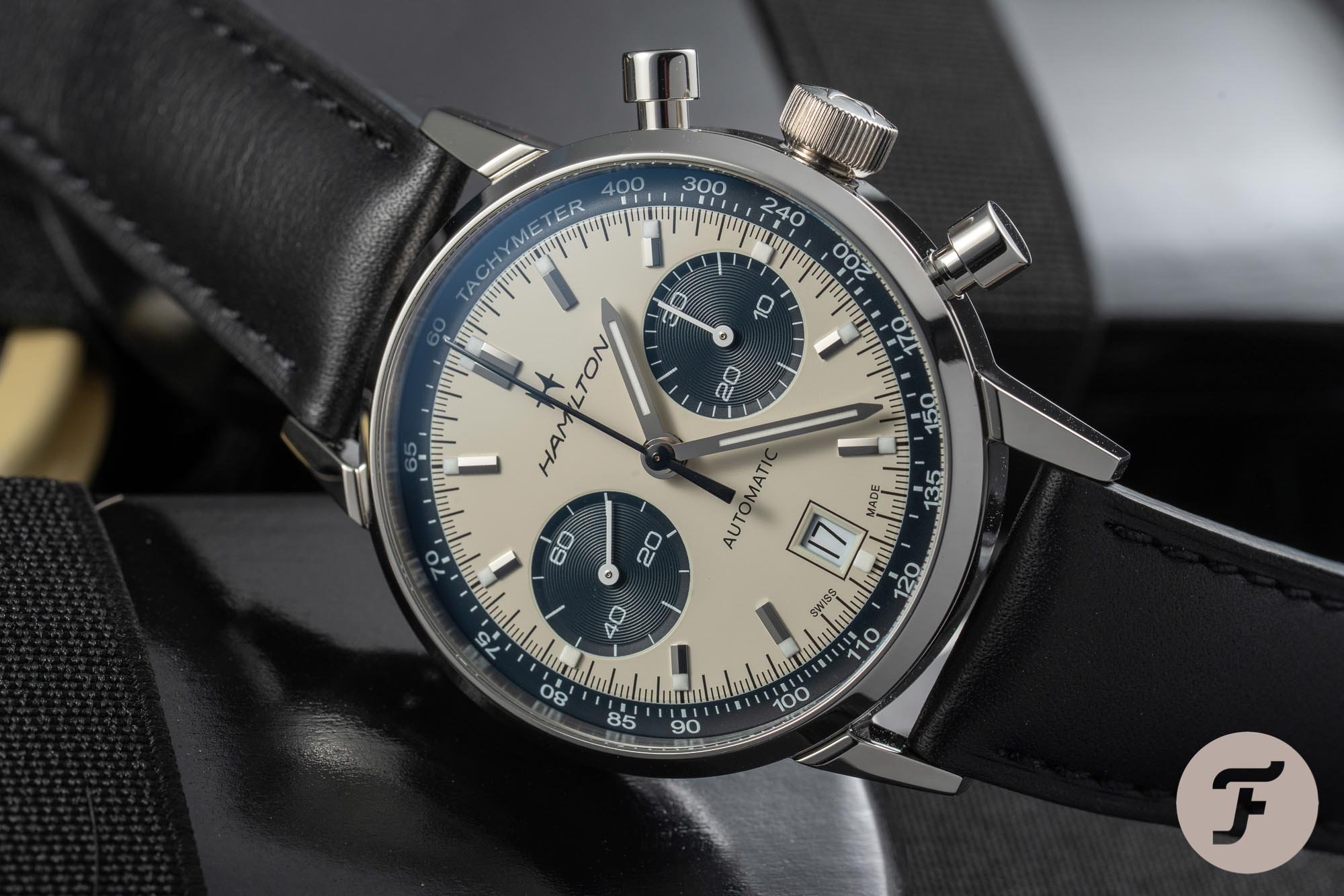 A modern 40mm reinterpretation that is pleasantly faithful to the original, there's quite a lot to like about this watch. The classic case shape, big crown, and protruding pushers give it a ton of vintage character. However, the automatic H-31 movement provides all the modern convenience you might want. Even the nicely integrated date display at 6 o'clock remains quite unobtrusive. For a very reasonable €2,045, this one can be yours, as it's neither a rare limited edition nor an unobtainable grail piece. Plus, if the panda dial doesn't do it for you, you can always pick one of the alternative colorways that are available. The black and off-white panda would be a great match to that 911 930 Turbo! And if you so desire, you could perfectly time your dash to a countryside pub for Sunday lunch using your trusty Hamilton chronograph.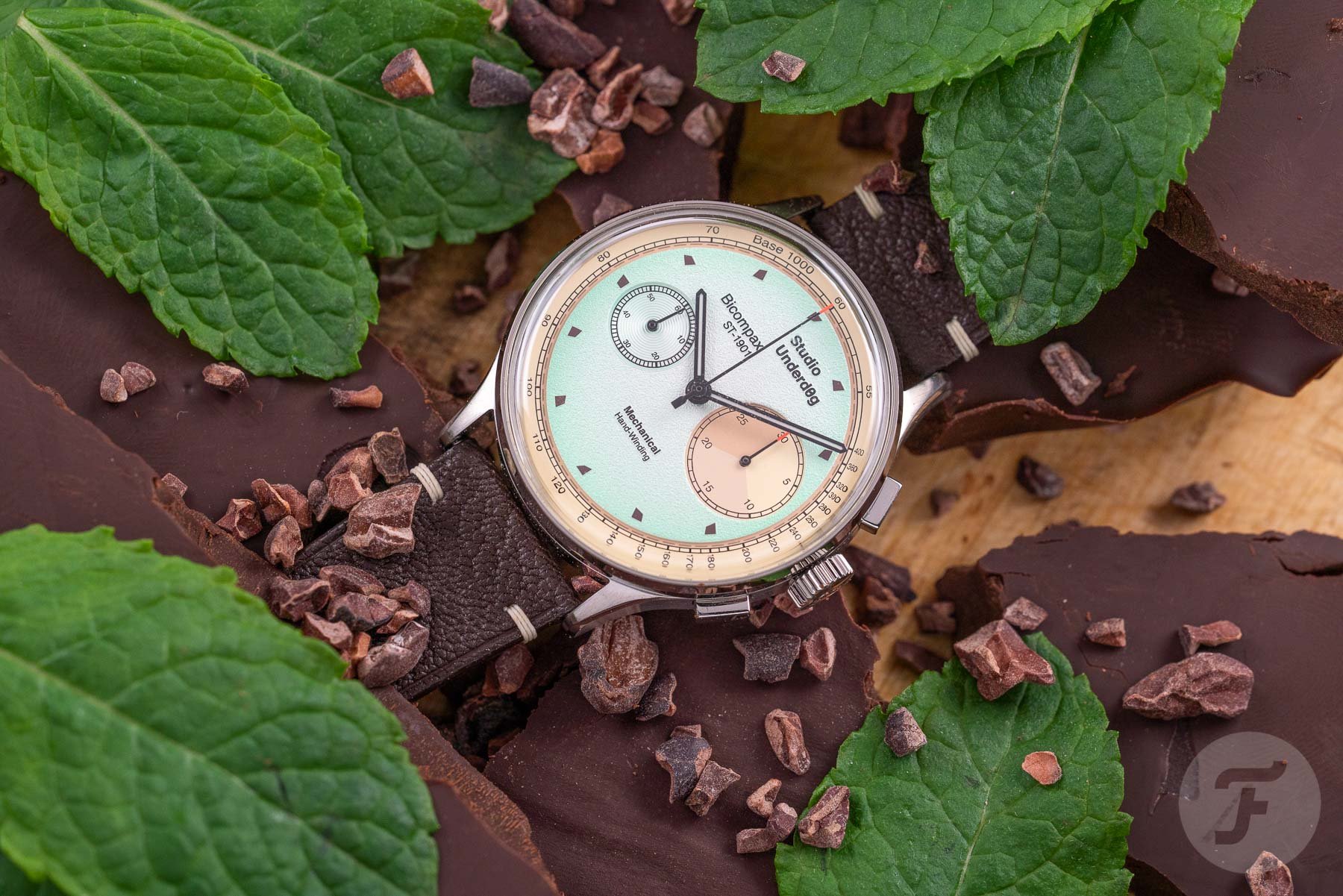 Slicks in the rain: Studio Underd0g Mint Ch0c Chip
My next pick is a bit of an oddball. A true underdog in the competition, but one that I'll be rooting for as long as it's fighting for the win. Anyway, now that we've established my total lack of bias, let me tell you all about the Studio Underd0g. I'm talking, of course, about the latest and greatest: the Mint Ch0c Chip. Classically sized? Check. Reasonably priced? Double-check. Uniquely funky looks unlike anything else out there? Triple check! It even has a tachymeter, so technically it can be used as a racing chronograph. Now, let me take you back to 1992 for the perfect car pairing for this sweet chocolatey chrono. I'm talking, of course, about another Porsche, but this time it's the 964 Carrera RS in mint green. With either a light tan or chocolate brown interior, you'll be the brightest thing around as you speed around the Nürburgring on a weekend track day.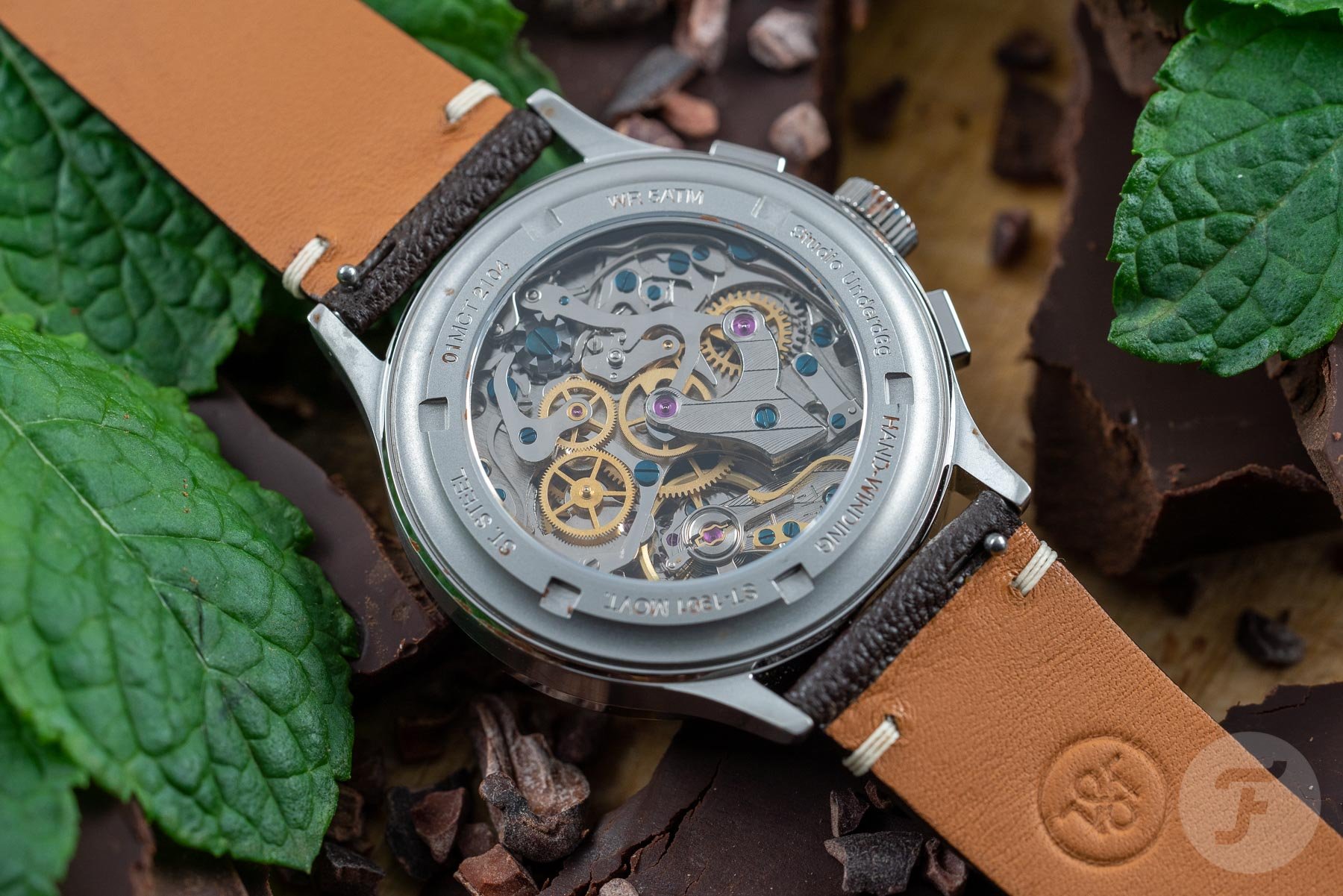 As much as I truly like the Hamilton, I feel that the 38.5mm case size of the Studio Underd0g works even better on the wrist. Plus, being able to see the lovely Seagul ST-1901 through the case back just adds to the appeal of a mechanical chronograph. Old-school dimensions meet mad-fresh looks, and I can't get enough. And honestly, you have to be a bit mad to enjoy the high-octane world of race cars. So why not go all the way with a watch to match? Though I'm sure the other Fratello editors have plenty of top Swiss picks, I doubt that there's any other chronograph in the competition with such fresh modern looks! Plus, you'll only be spending just under €525 on this one, so keeping the tank full for another session on the track won't be a problem.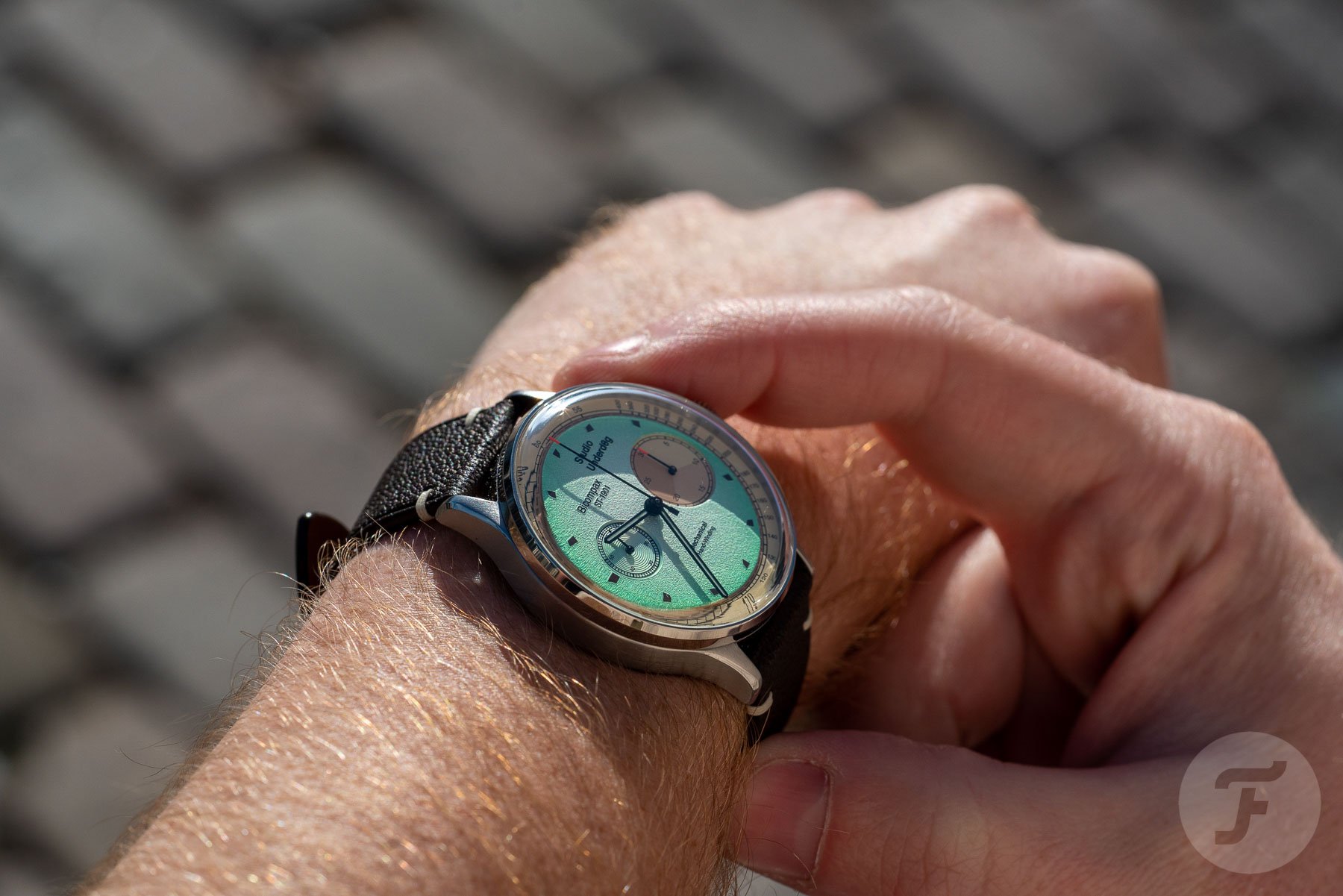 You decide!
The time has come to choose. Which of my two picks would you take into the next round? Will it be the classic, understated, yet undeniably handsome Hamilton? Or the funky, fresh Studio Underd0g?
Make sure to vote for your pick below, and leave a comment on what you think of my two contenders. Remember, it will be one of you witty commenters who will take home the prize of the Traxxas Bandit RC car! In the meantime, stay up to date on The Fast And The Fratelli competition here.
The Fast And The Fratelli — Hamilton American Classic Intra-Matic H38416711 Vs. Studio Underd0g Mint Ch0c Chip