The Grand Seiko SBGH281 Watch — Celebrating in Style
Commmorating Grand Seiko's 60th Anniversary
2020 marks the 60th anniversary of Grand Seiko. The brand that we love so much here on Fratello. Earlier this year, we already showed you the Grand Seiko SBGH281 in this article. Grand Seiko sent us the watch for a closer look, so without further ado.
As you probably know (because of this article), I am a sucker for the 44GS style case. For me, it embodies Grand Seiko's specific design choices. It shows that a brand can have a modern watch, inspired by its heritage (1967) without becoming boring. Nobody ever accused Grand Seiko of lacking inspiration when it comes to the 44GS style case. I love all the little facets on the lugs and the wide case band on the 44GS style case. This Grand Seiko SBGH281 watch is not only a beautiful tribute to the brand's "Grammar of Design", but also to its 60th anniversary in 2020.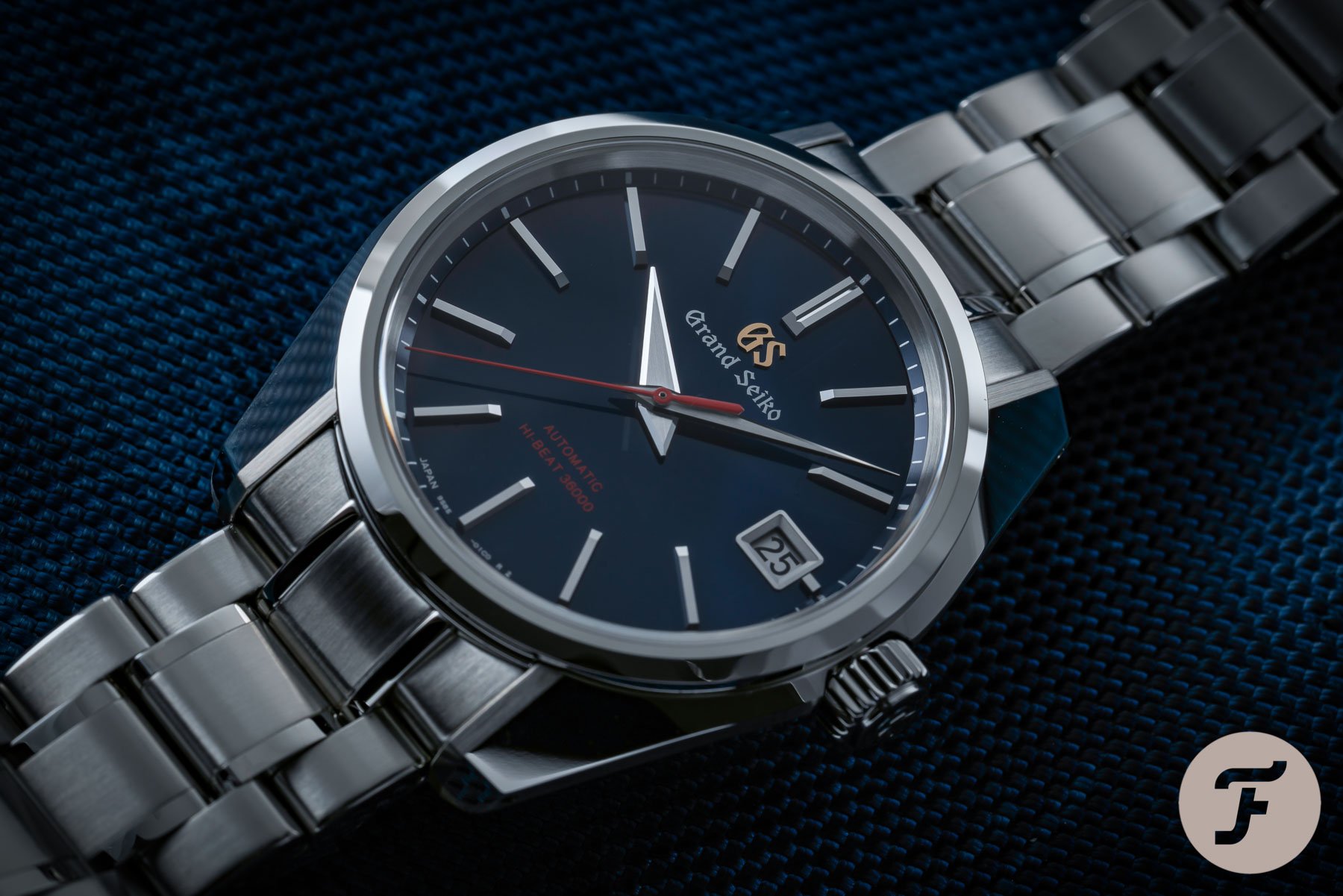 Grand Seiko SBGH281
With the reference number of this watch, you can already decode that this model has a high-beat movement. That means it ticks at 36000vph — or 5hz — resulting in an ultra-smooth movement of the second hand. Not as "stepless" as their Spring Drive perhaps, but you will find the little 1/10th jumps of the seconds hand gracious, for sure.
In the case of the Grand Seiko SBGH281 watch, we are talking about their caliber 9S85. A great automatic movement that performs according to the strict standard of Grand Seiko. This means that it has an average daily deviation of -3 and + 5 seconds per day. More strict than the chronometer standards from Switzerland's COSC.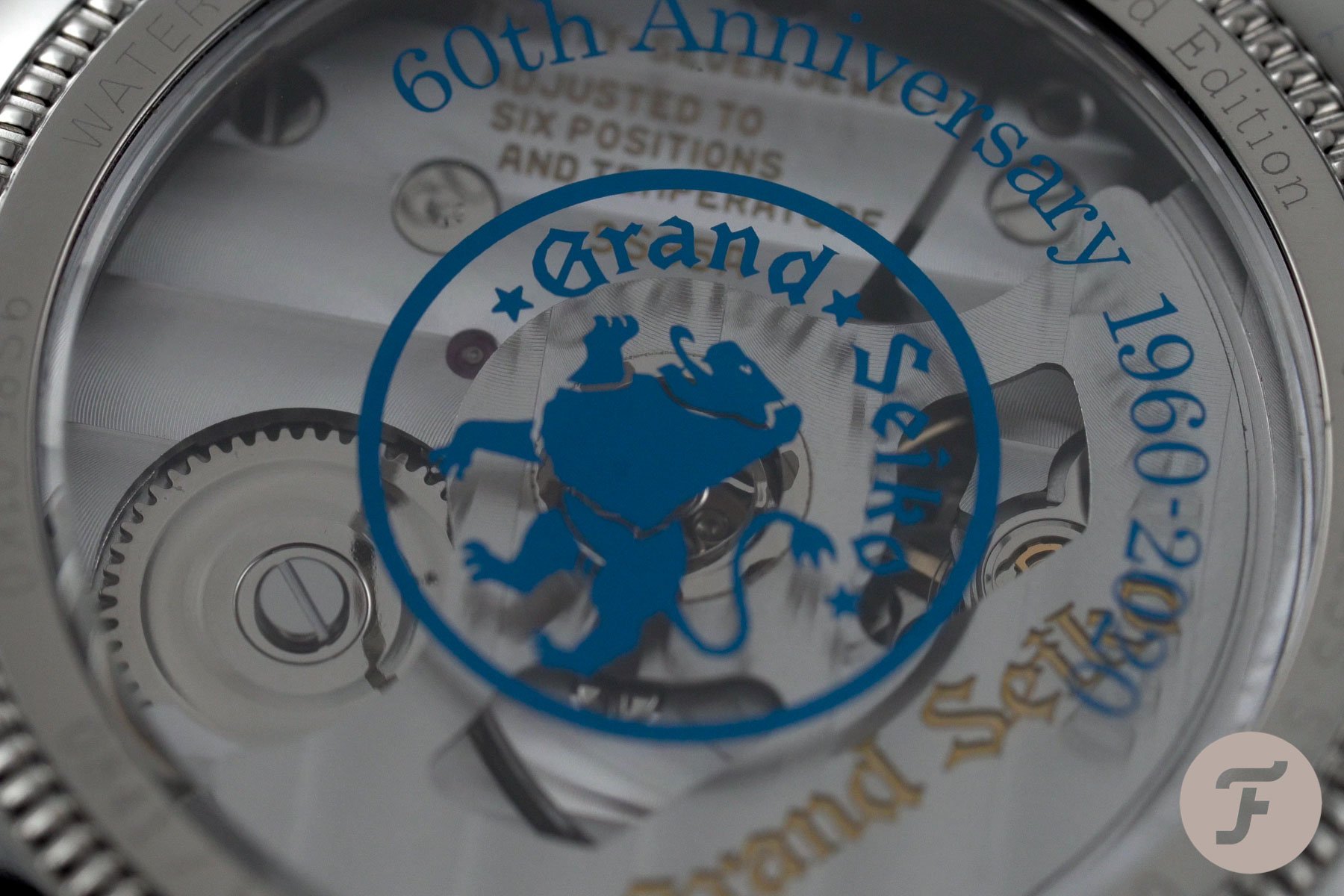 Grammar of design
I already touched upon the "Grammar of Design" topic above, but I would like to underline that besides the Hi-Beat movement, this is, for me, the reason to purchase a Grand Seiko watch. The founder of this design code is Taro Tanaka who started his career with Seiko in 1959. His ground rules for Grand Seiko's design formula were first used for the 44GS case, that was produced in the Daini Seikosha factory in 1967. In the picture below — that I took in the Seiko Museum in Tokyo — you will find a brief overview of these design rules.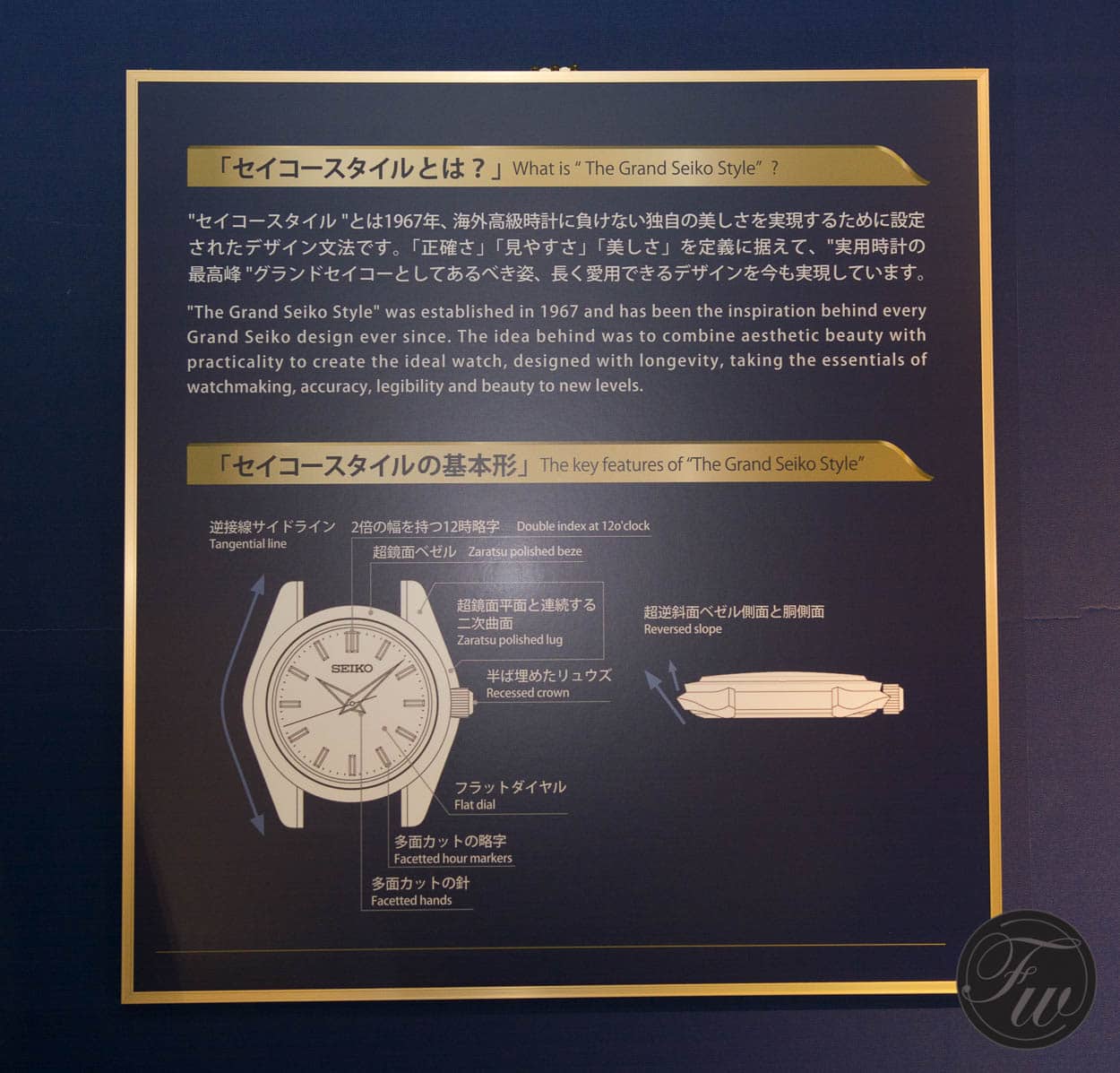 The finishing
A lot has been said and written on Fratello about the finishing of Grand Seiko watches. The Grand Seiko SBGH281 is no exception, of course. A beautiful "Zaratsu" polished case, and hand-polished hour markers and hands. And then there's the finish on the caliber 9S85 movement! The "Zaratsu" method originates from the machines Grand Seiko's artisans use to apply this finish. The machines are made by the Sallaz— or more precisely Gebr. Sallaz — brand. Somewhat confusingly, this is pronounced as "zaratsu" in Japan.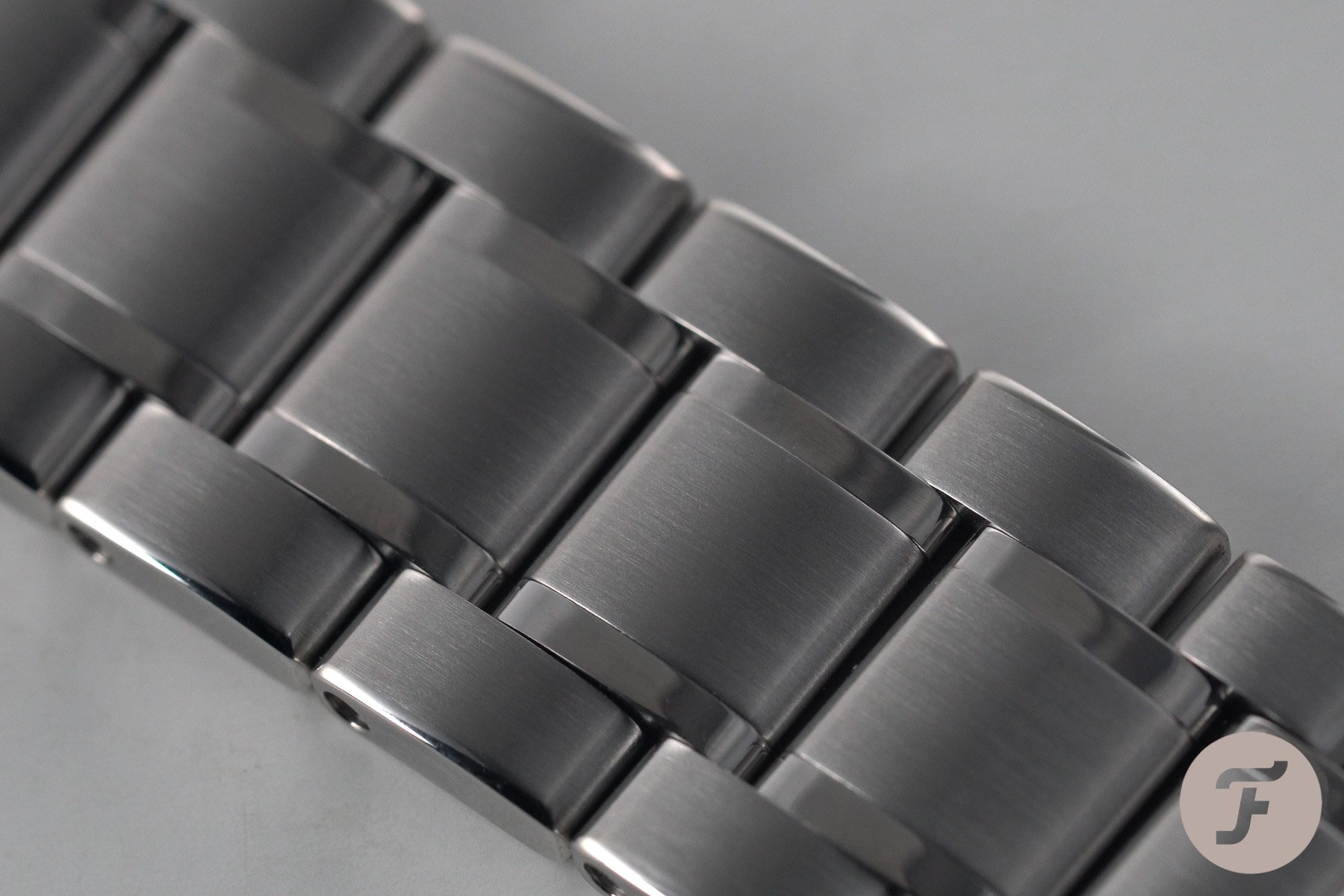 The Grand Seiko style of finishing is only achievable using this machine and its successors, operated by skilled craftsmen in the Grand Seiko factory. The Sallaz machine has the key feature that the front of the rotating disc is used to polish surfaces, instead of the side of the disc.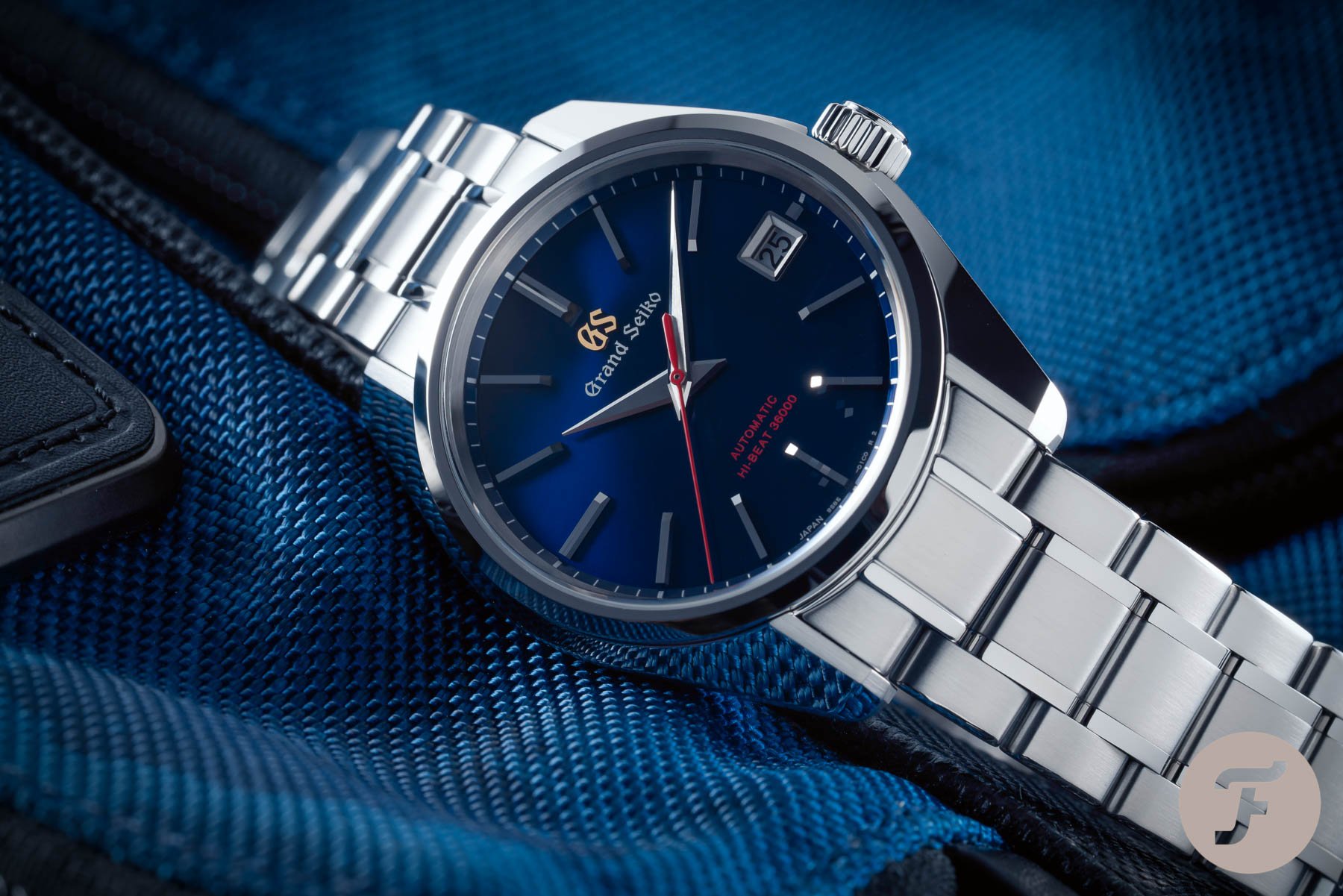 The watch you wear to impress yourself
There are enough watch brands out there (well, at least a handful) that will impress others. But at some point, you will find yourself wondering if that's important to you. Or would you rather impress yourself with a beautiful watch and, ditto, its finishing?
I happen to own watches in both categories, but my Grand Seiko falls into the latter. I can't stress often enough how much I enjoy looking at the applied indexes, polished hands, sharp case design, and the perfect dial. It matches up with watches that cost at least two or three times as much. It might some serious pondering before you spend €6,200 on a Grand Seiko watch that not everyone will recognize as a typical luxury watch. But once you are ready, there's no looking back. There are only a few Swiss and German watch brands out there that I respect as much (or even close to as much) as I do Grand Seiko. By offering so much value for money, Grand Seiko pays you the same amount of respect in return.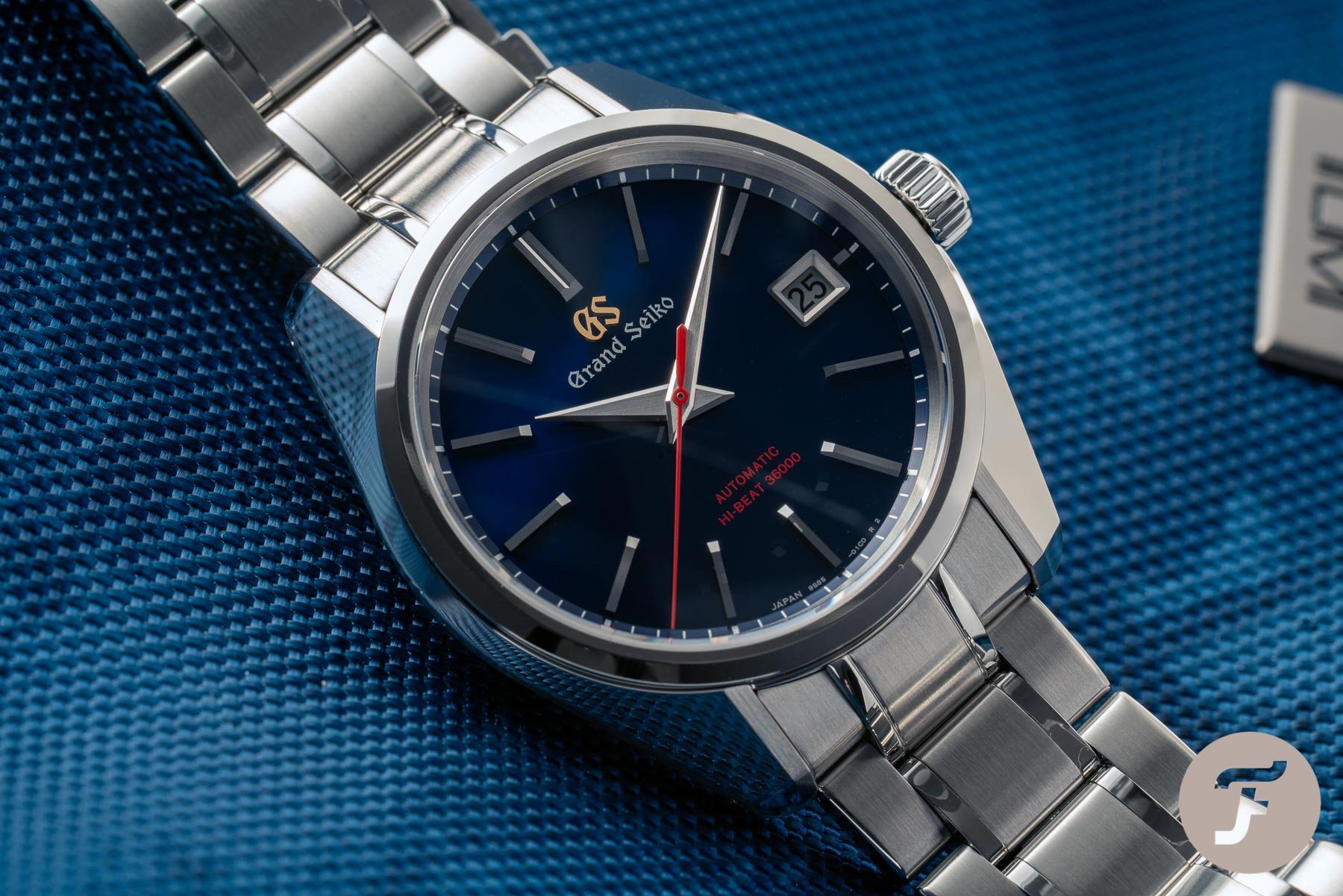 Limited edition of 1500 pieces
This 40mm — with a thickness of 13.3mm — watch is my favorite of the 60th-anniversary models. The deep blue dial with its red accents makes you keep staring at it, and it is the only model with the Hi-beat movement. The others are powered by a 9F quartz movement. Although I have a lot of respect for these high-end caliber 9F quartz movements, I still prefer the one that ticks at 36,000vph. The Grand Seiko SBGH281 watch is limited to 1,500 pieces only and retails for €6,200 (including VAT). More details can be found in the specification chart below. More information on Grand Seiko in general via their official website.
Watch specifications
Model
Heritage Collection
Case Material
Stainless steel
Case Dimensions
Diameter: 40mm, Thickness: 13.3mm, lug-width: 19mm
Movement
Caliber 9S85, self-winding, "Hi-beat" 36000vph, power reserve: 55 hours, accuracy of -3/+5 seconds per day on average, jewels: 37
Water Resistance
100 meters / 10 bar
Strap
Stainless steel with release pushers
Warranty
Three years of international warranty