The Horological Society Of New York Unveils Inaugural Exhibit
See the very best pieces from the private collection of Bob Frishman, HSNY's Exhibit Curator
If you happen to be in New York between January and May 2020, the Horological Society of New York invites you to visit its inaugural exhibit: "Highlights of the Collection of Bob Frishman."
For anyone that's never heard about it, stumbling across the HSNY for the first time can feel like uncovering a secret and mystical enclave. The triangular, somewhat masonic logo compounds that sense of wonder. But unlike many secret clubs, anyone can join. The unofficial re-requisite? A burning passion for horology in all its forms. The fee? About one hundred bucks per year, which doesn't seem like a huge contribution to an institution that runs so many events for the watch-loving community.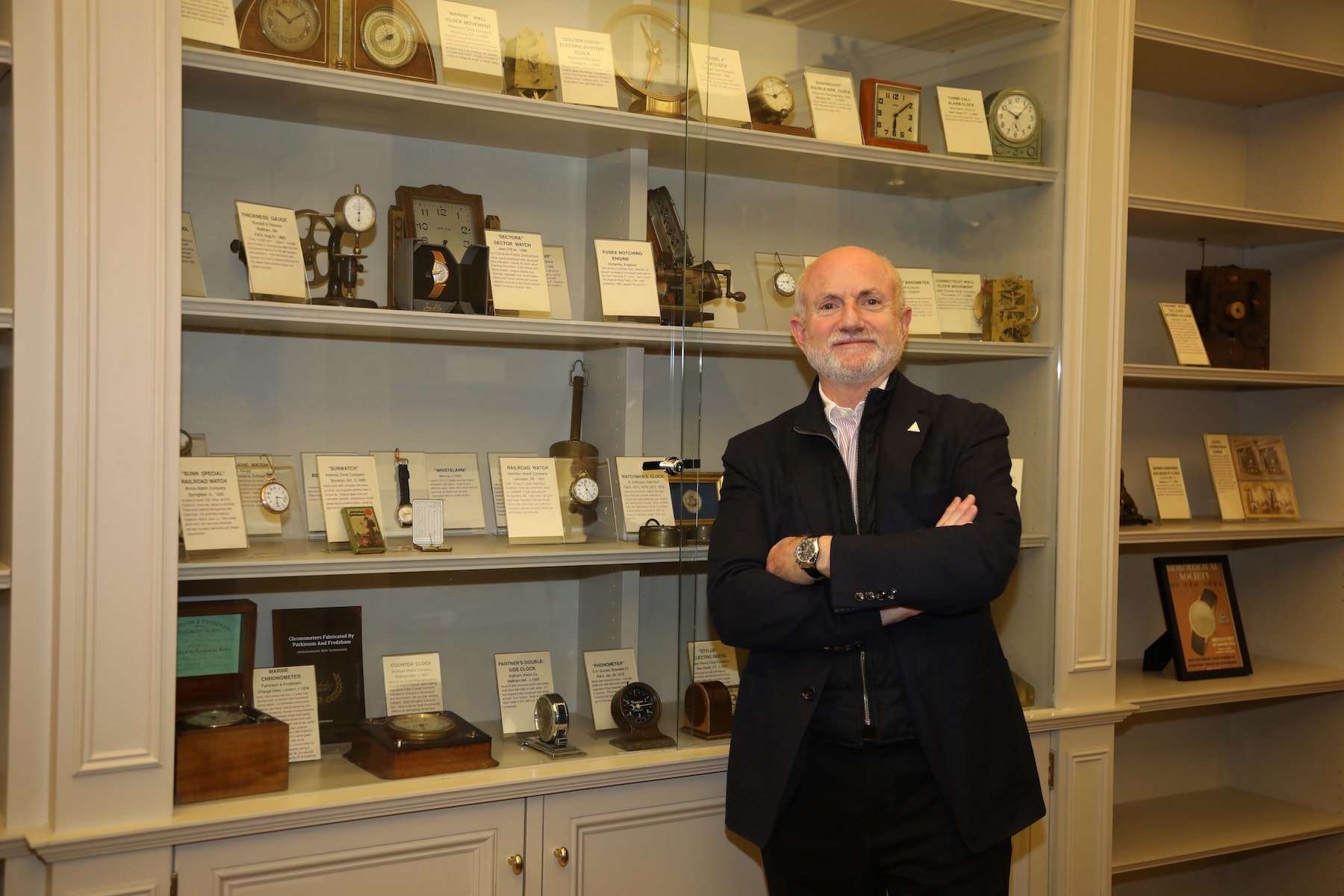 It was founded 154 years ago. Amazingly, this is the first time the society has even showcased a loan exhibit at its West 44th Street location. Bob Frishman is, quite appropriately, the Horological Society of New York's exhibit curator. This particular show is a selection of 45 pieces from his own, private collection. In addition to his role as the society's exhibit curator, he is also a Fellow of the National Association of Watch & Clock Collectors (NAWCC) and Chairman of the NAWCC Time Symposium Committee. Somehow, Frishman finds the time to serve as a Freeman of the Worshipful Company of Clockmakers, as well as running his own website and clock repair service, Bell-Time Clocks.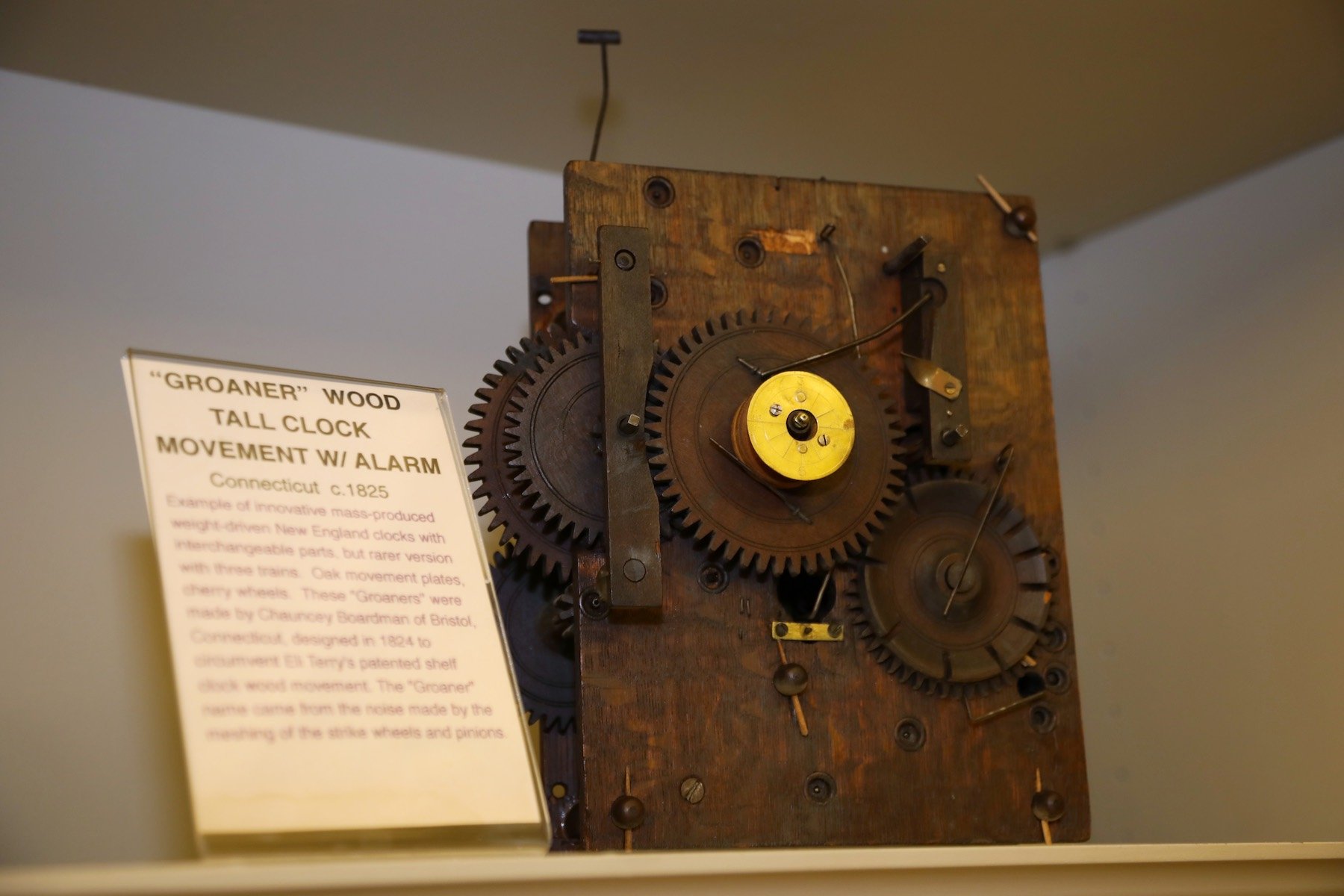 Interesting, Unusual, and Educational
The collection comprises a range of horological instruments, such as watches, clocks, sun-dials, and various timekeeping paraphernalia. The oldest item dates back to 1784 (which gives you an idea of how varied such an assembly could be).
"My hope is that visitors will find the exhibit interesting, unusual, and educational. It is more "Smithsonian" than "Metropolitan Museum of Art". It's an honor to loan HSNY its first exhibit and I invite members and visitors to consider loaning some of their own treasures for future exhibitions." Bob Frishman.
Anyone is free to visit the exhibition. The exhibit is accessible on Tuesdays and Thursday from 2 till 4 PM. Other times may be possible, but by appointment only. To make an appointment, please email [email protected]. You can find the Horological Society of New York at 20 West 44th Street, Suite 512, New York, NY 10036. Learn more about the organization here.