The Illinois Watch & Its Hamilton Years – a 1648 Pages (and 1800 Images) Book Set
All written by one man - Fredric J. Friedberg
Real dedication by a mono-brand collector. A beautiful 24.5 pounds weighing set of 5 five books on the Illinois Watch Co. was written by one man, Frederic 'Fred' J. Friedberg.
Last week, I stumbled across this article in the LA Times. They did a great article on Fred's work and made me realize I know nothing about Illinois watches. This American brand was creating beautiful art-deco style timepieces but was put out of business about 90 years ago.
Illinois Watch Co
Friedberg became a watch collector in the late 1980s, which was a pretty unusual hobby back then. He was an attorney in his 40s, and by accident, he bumped into a vintage Girard Perregaux watch. He purchased it, and that's when it all began. He focused on Illinois wristwatches, as they produced beautiful art-deco watches with a quality that – according to Fred – easily could rival the Swiss-made watches. In 1928, Illinois Watch Co was purchased by Hamilton. Not the Hamilton we know today, but before it became a Swiss brand and part of Swatch Group. Until the late 1960s, Hamilton was American owned and producing watches in the USA. Anyway, Illinois ceased to exist before that time, and there was only one decent book on them before this new set of five books by Fred.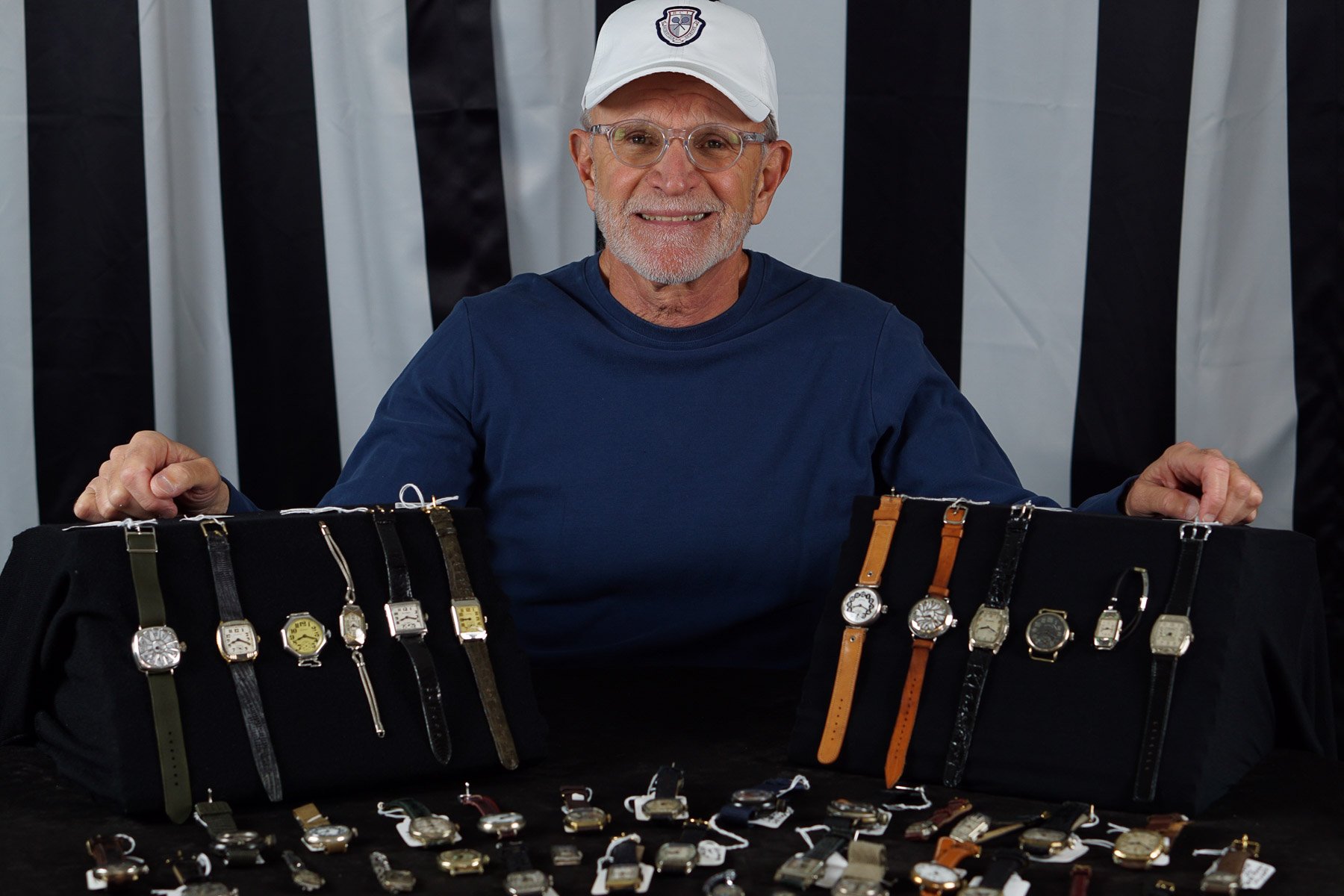 In 2004, the book "The Illinois Watch: The Life and Times of a Great American Watch Company" was released. Written by, and I kid you not, Fred Friedberg. He decided that the 2004 title didn't cover the brand adequately enough. In 2008, he started to work on his 1648 pages thick story on "Illinois Watch & Its Hamilton years: The Finale of a Great American Watch Company.". That's right, it took him 10 years to write this book and make it happen. 1000 copies were printed, and 500 are still left for sale.
Even if Illinois Watch Co doesn't ring a bell, I believe that it will surely help you to understand watch collecting even better. And nothing beats a great story anyway. This set of books can be ordered via Fred's website for just $175.-. That's a no-brainer for any watch fan out there.