The Intriguing Delta Type By Ardra Labs Solves The Problem Of Non-Standard GMT Offsets
A problem that most people never even considered
The Delta Type represents horological idea-making at its best. Nava Krishnan, the founder of Ardra Labs, found a creative and artistic solution to a very personal problem — how to display the correct time in non-standard GMT zones with 30- and 45-minute offsets.
I knew that there were some three-quarter- and half-hour offsets from the standard GMT zones, but I never paid much attention to them. Like most of us, I did not need to. I live in the "comfortable" Central European time zone, which is one hour ahead of Coordinated Universal Time (UTC), formerly known as Greenwich Mean Time (GMT).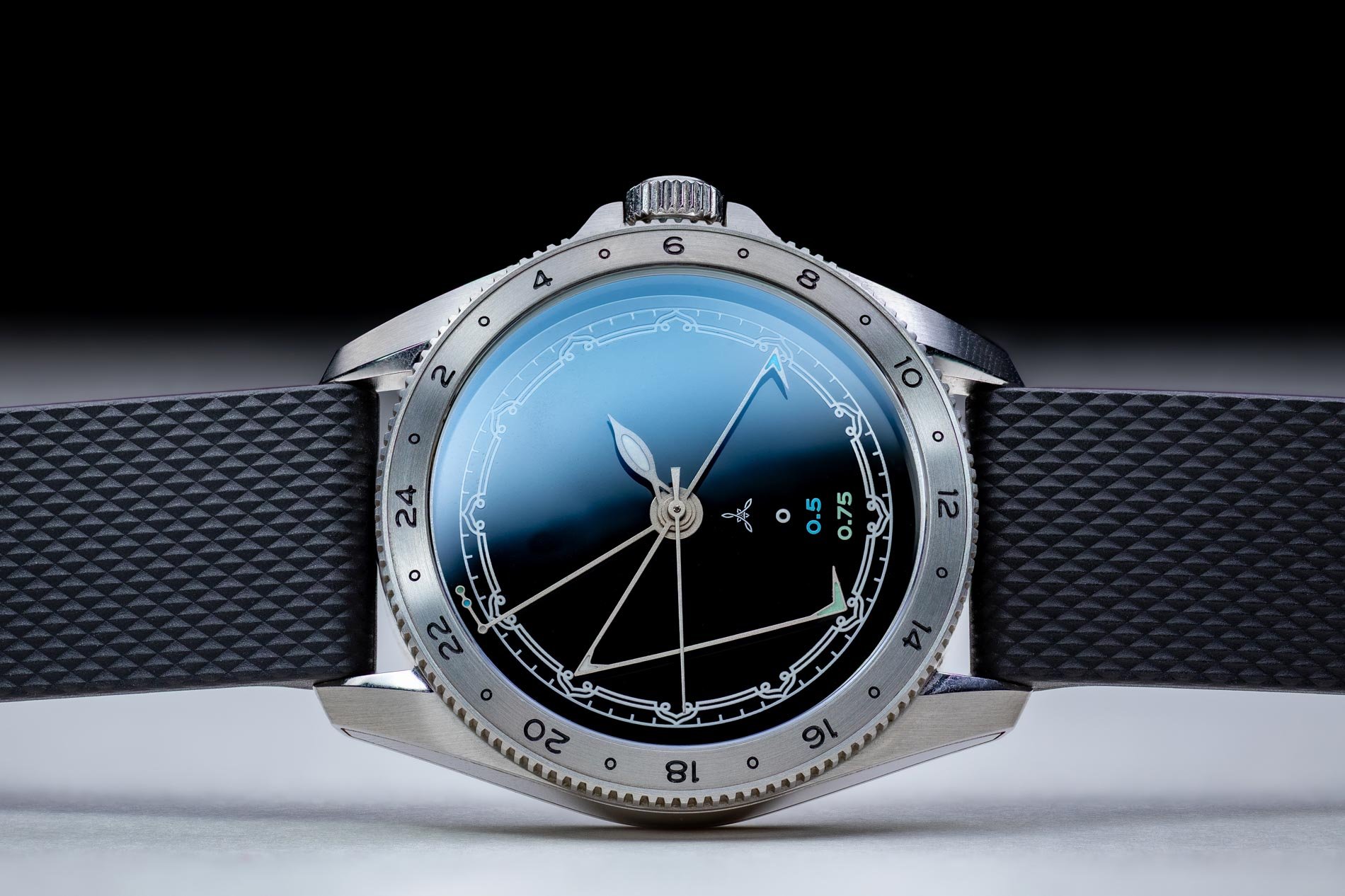 A mystical encounter
My lack of attention to these rarer time zones changed a few weeks ago when an image of an unusual watch landed in our press box. The spider-like hands looked like crawled out of a futuristic movie about space colonization. Mystical long lines, small dots, and colorful arrows made my eyes run in a frenzy around the dial to decode the constellation puzzle. The space-cold 24-hour bezel seemed nicely crafted, and I instantly wanted to know more. I dropped a message to Nacho that I wanted to pick up on the story behind this watch.
When a problem is an opportunity
Nava Krishnan got into the world of microbrands with the purchase of his Halios Seaforth GMT. He was excited about the design and was looking forward to his first GMT watch. Things changed in a moment when his eagerly awaited watch arrived. Nava realized that he couldn't use its standard GMT complication to easily tell time where his family in South India lived. He would have to round down by 30 minutes because the traditional movement couldn't display the unusual GMT +5:30 time zone of Indian Standard Time.
In 1956, Nepal moved to GMT +5:45. Proposals to adopt the same time zone as neighboring India, which surrounds Nepal on three sides, have gone nowhere. That way, Nepal became one of only three places to have the 45-minute offset. Eucla in Australia and New Zealand's Chatham Islands are the other two. Nava did research on time zones and GMT complications, and he came away bemused. "I couldn't believe there wasn't a watch that easily solved this problem, especially knowing how many watch enthusiasts and collectors there were across these countries." That's when he began thinking about a new solution to solve the problem.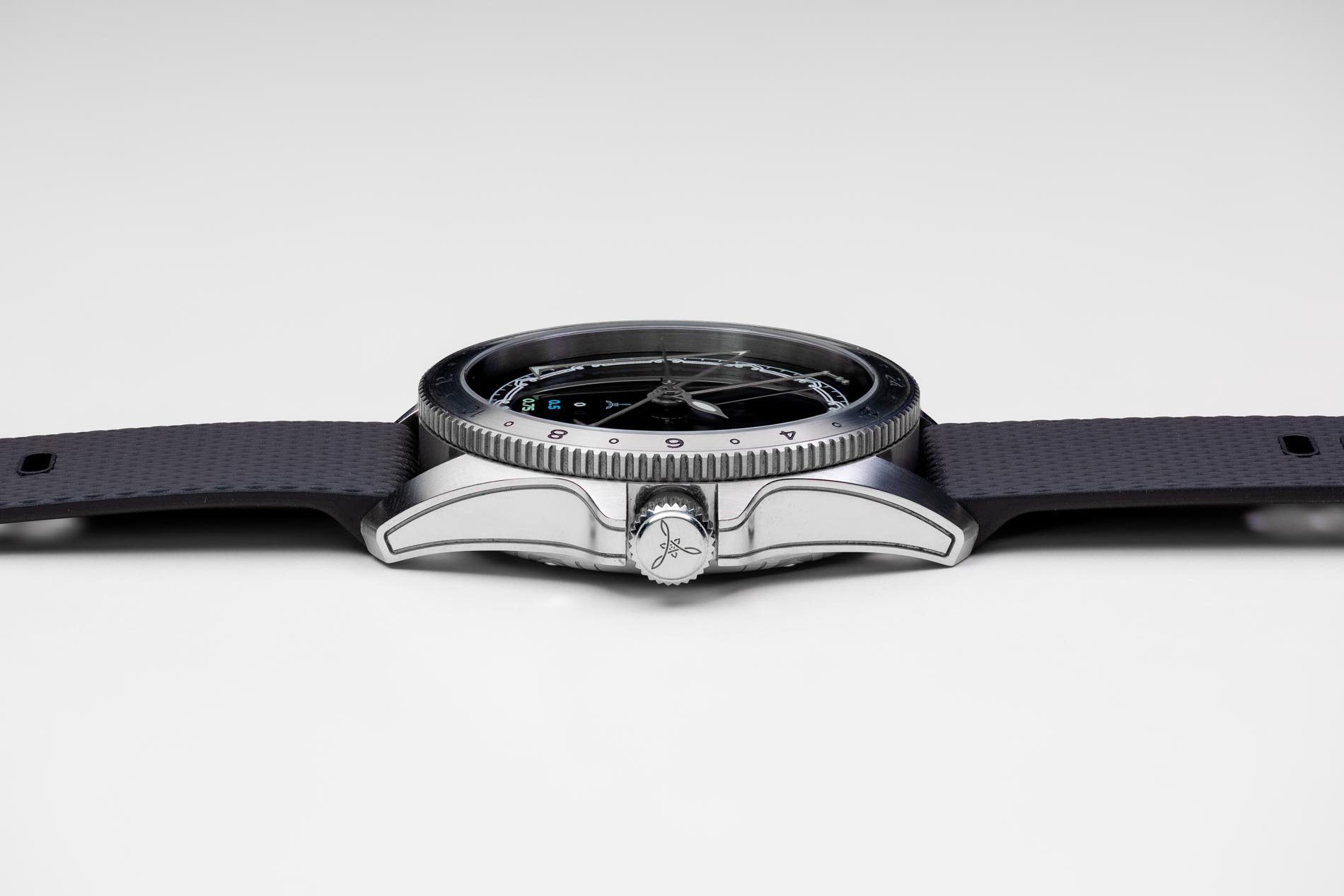 Development process
Nava started sketching potential solutions and got the working idea in three weeks. He needed to know that it was mechanically possible, so he spoke with a few local watchmakers. After that, he booked a ticket to Baselworld 2019, where he met with various manufacturing houses. They discussed the constraints around the weight distribution of the hands, and ultimately, Nava found one that could make it work.
COVID caused significant delays in the prototyping process. Everything involved heavy R&D, from producing hands with varying weight distributions to studying the stress imposed on the underlying movement and experimenting with different permutations of two different types of lume to maximize visibility. The team had to develop custom machinery to manufacture the complication. After several rounds of prototyping, Nava held in his hand the actual watch that he had sketched two years prior.
Delta Type by Ardra Labs
The result is pretty unusual, individualistic, and catchy. The design combines Indian ornaments with space-map elements in an elegant and mystical layout. Instead of typical hour indices, there is a line-style "double dot" element that mimics the tri-color GMT pointers for the 30- and 45-minute offsets. "The design draws from futurism and the Indian art form of kolams. Kolams are a practice in drawing intricate patterns on the floor with rice powder," Nava explains.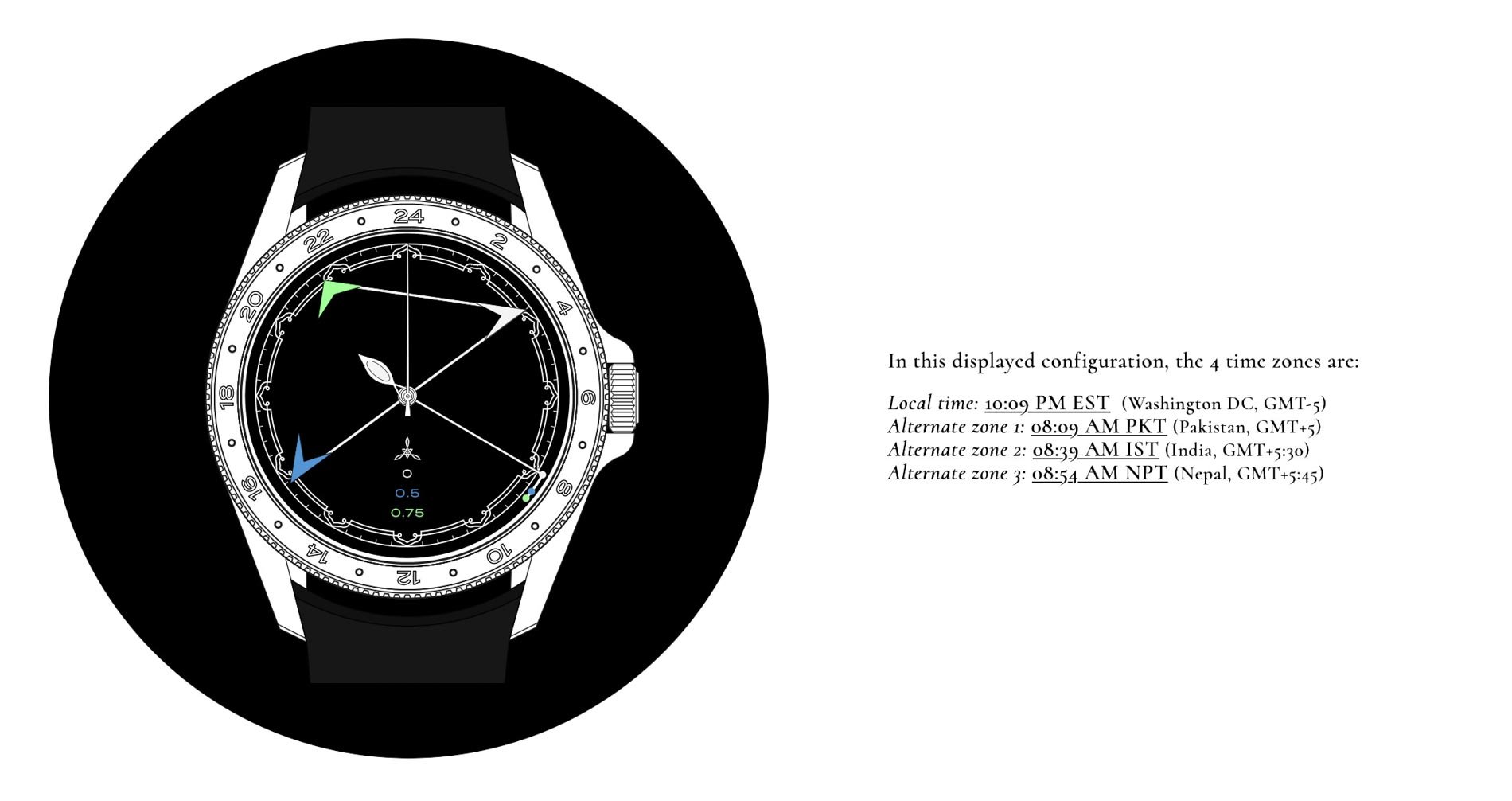 How it works
The "raindrop-style" hand for the local hours is the only standard watch element. To read local minutes, you follow the white pointer on the cosmic three-vertex minute hand. To read the hours in alternate time zones, use the tri-color GMT hand with the 24-hour bezel. Then, you can read the corresponding minutes using the three-vertex minute hand with the 60-minute track. As the dial suggests, the time for the 30-minute offset is indicated by the blue GMT dot for hours and the blue minute vertex. For the 45-minute offset, you follow the green color code in the same fashion.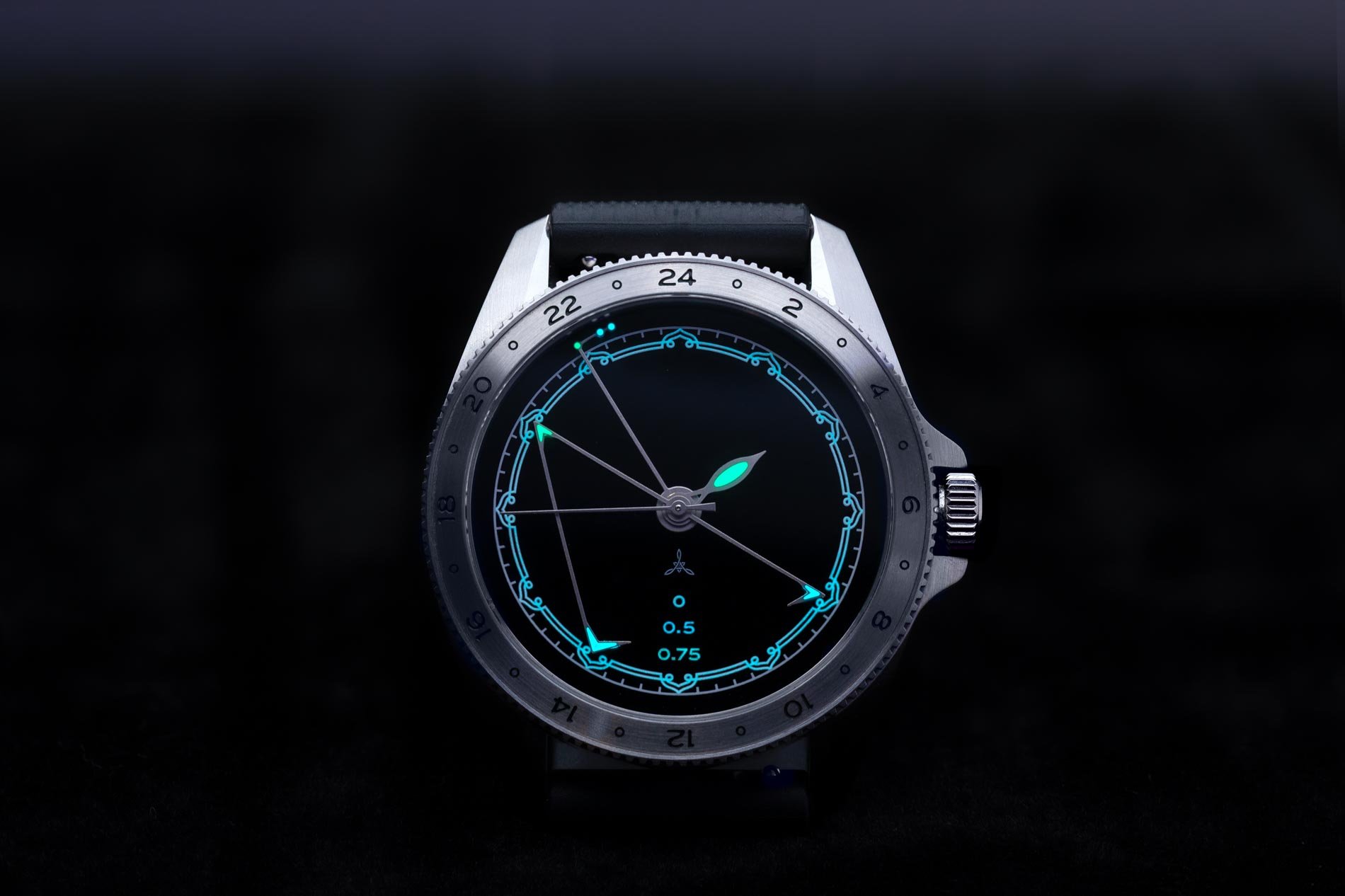 Elegant execution
We haven't seen the Ardra Labs Delta Type in real life yet because there is only one prototype ready. The second one for Europe is currently in the making. From the pictures, however, I get the impression that the Delta Type is nicely finished. Visually, it's very clean and consistent, and I really like the typography and the minimalistic bezel. The watch will have a price of US$2,400 and will be available as a limited-edition series of 300 watches only. "We will take orders in early 2023, and delivery will be within six months," says Nava.
Smart move(ment)
One would think that an entirely new movement would have to be built from scratch to account for the 30-minute offset in India or Sri Lanka and the 45-minute offset in New Zealand and Nepal. The real ingenuity is that, instead of pouring millions into new custom in-house movement, Nava found a smarter way to tackle the problem. His patented PAN-GMT complication can be used on top of any standard GMT movement. For his initial run, Nava chose the Sellita SW330.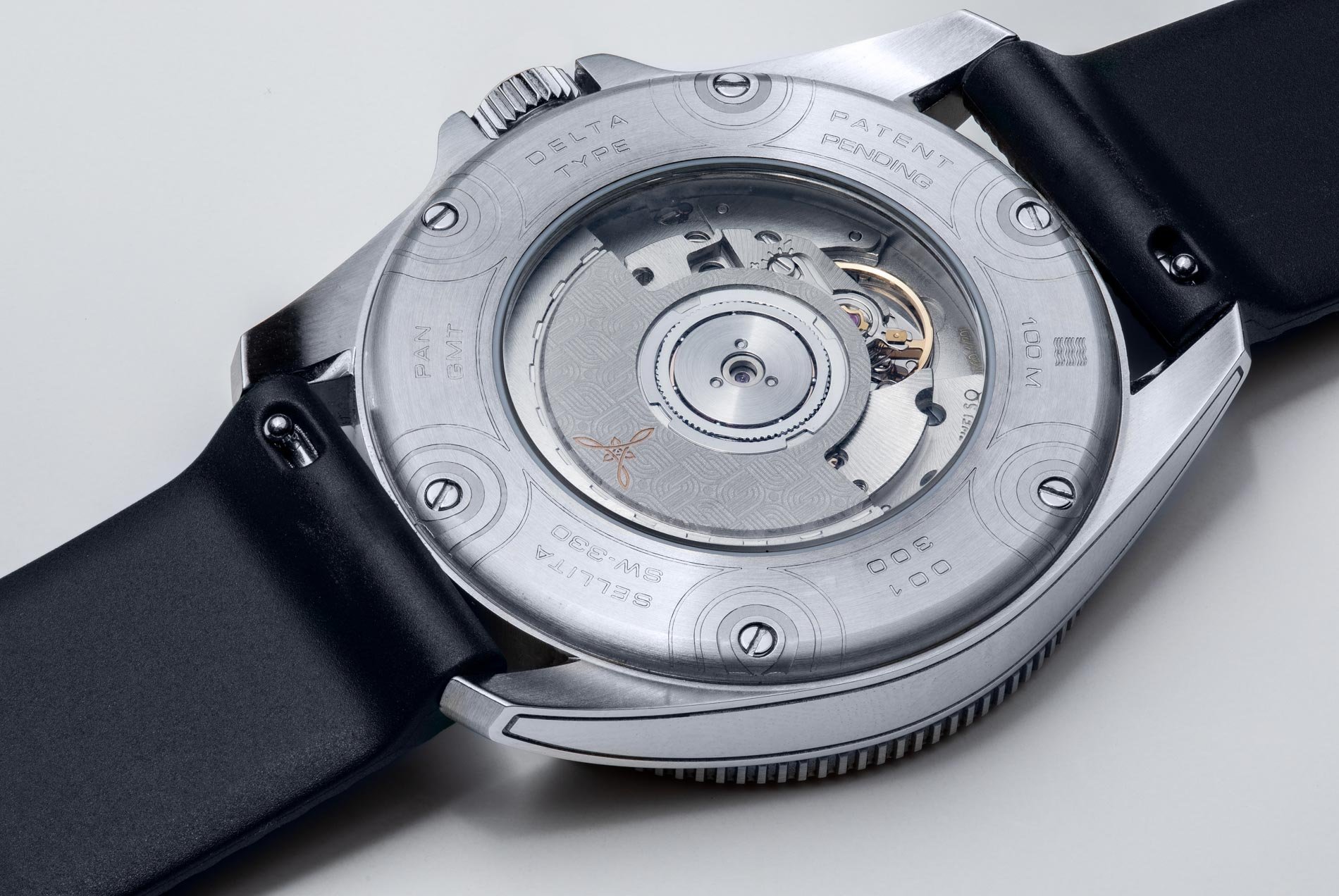 Last thoughts on the Ardra Labs Delta Type
The creative genius of watch-brand founders never ceases to amaze me. I remember how happy I was to get to know Jon Weber and his "always-on" battery-powered illuminated watch or Denis and his mechanical combination safe lock integrated into a watch. I am really curious to see how Nava will do with his witty watch innovation.
Some might suggest that reading the time in offset zones with the Ardra Labs Delta Type may be a bit cumbersome. However, based on hundreds of weirdo watches that I've worn through the years, I think the process will actually be smooth. Let's wait for a hands-on experience. I am looking forward to it already!
For more information on the Delta Type, visit the Ardra Labs website, and let us know what you think of it in the comments below.