The New Norqain Wild ONE — Striving For Innovation In A World Of High-Performance Sports Watches
The brand's first watch using its proprietary NORTEQ carbon composite
The pursuit of creating the ultimate sports watch — it's the great motivator behind many of the watch world's finest creations. Today, we witness one young independent brand's effort in achieving sports-watch perfection. The Norqain Wild ONE was presented today as the culmination of the brand's collaborative endeavor with industry giant Jean-Claude Biver to achieve just that. Norqain also introduces its proprietary carbon material, NORTEQ, which is used to create key parts of the Wild ONE's case. With this release, a massive collaborative effort comes to fruition. Big names in the industry came together with innovation in mind, and the result is the new Norqain Wild ONE. This high-tech, lightweight, 100% Swiss-made sports watch is designed to easily shrug off anything you throw at it.
What do you get when you cross the all-terrain durability of a G-Shock with the hungry, innovative spirit of a fresh-faced Swiss brand? Sprinkle in the influence of Jean-Claude Biver and his decades of experience, and you get the Norqain Wild ONE. At Fratello, we often talk about specs. Do they matter? How much do they matter? Which ones are most important to us? In an upcoming article, we'll dive deeper into this and try to get some answers. For now, Norqain's Wild ONE takes an all-in stance regarding specs. There's hardly a box that this watch doesn't tick on paper, from materials to functionality, water resistance, and more. That said, let's take a closer look at exactly what has gone into the watch and what makes it an exciting new chapter in Norqain's story.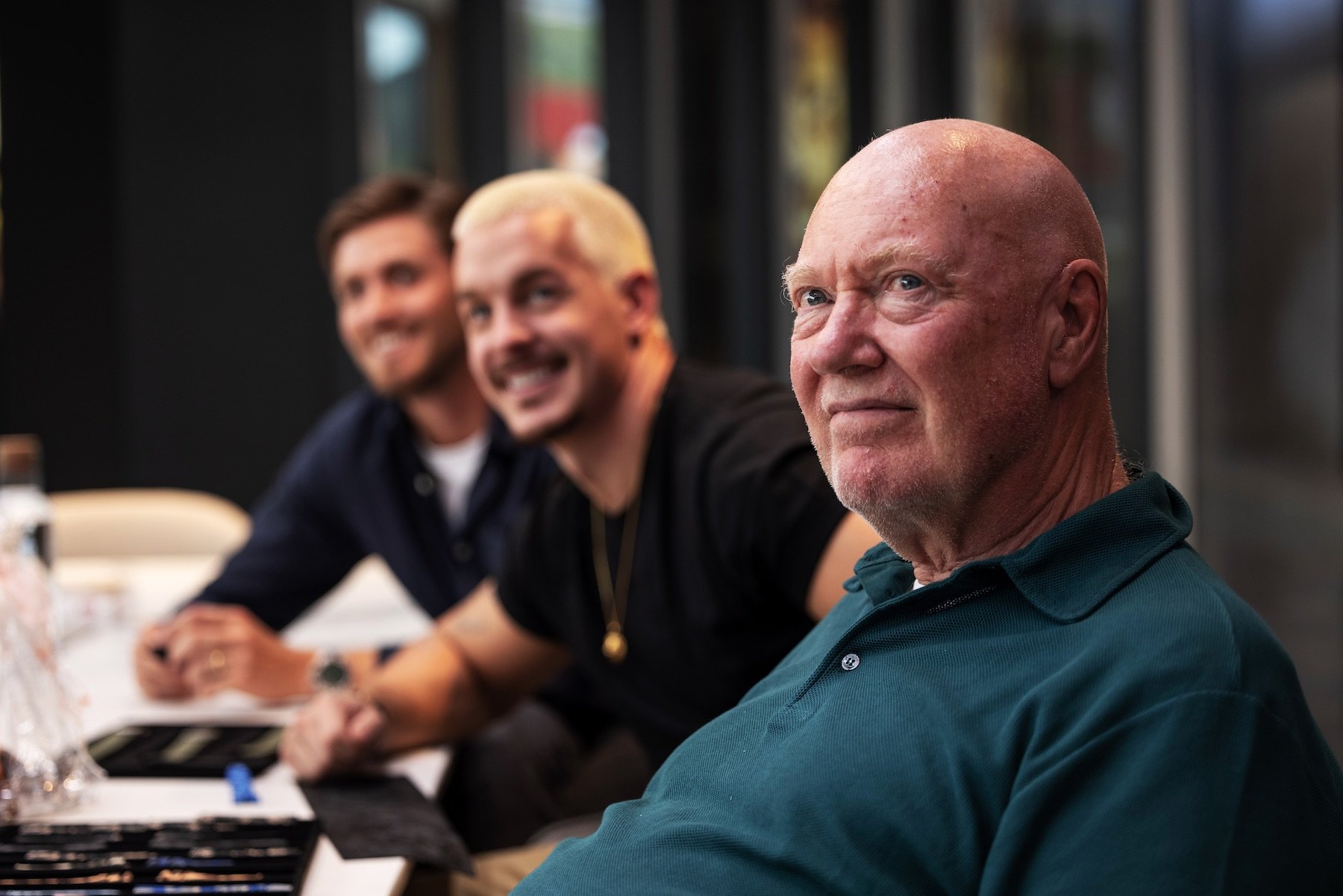 A collaborative effort
The creation of the Norqain Wild ONE was a collaborative effort in the truest sense of the term. First, Norqain teamed up with "retired" legend Jean-Claude Biver, famous for breathing new life into Blancpain and Omega, serving as CEO of TAG Heuer and Hublot, and being president of LVMH's watchmaking division. Biver advised the brand when it came to the watch's design and features. But Norqain also joined forces with a total of five different Swiss companies to make production possible. The first, BIWI SA, worked on the design, concept, and material used on the watch. Kenissi supplied the movement, Montremo SA created the laser-cut dial, and Waeber HMS SA created the Wild ONE's skeletonized hands. Finally, MRP SA took care of the case assembly.
It's worth taking a moment to examine the NORTEQ material used for the case. This proprietary composite combines carbon fiber and a polymer matrix made of 60% castor oil. It's not just three and a half times lighter than titanium and six times lighter than steel, but it's also the first carbon material available in different colors. Combined with the rubber core, the watch is light and shock-proof, making it perfect for all sports enthusiasts who wish to wear a watch while practicing their activity of choice. The aforementioned rubber core was developed in partnership with BIWI, a Swiss specialist company that has worked with brands like Richard Mille, Audemars Piguet, and Roger Dubuis. This gives you an idea of just how much thought and work has gone into the conceptualization and creation of the Wild ONE as an uncompromising, innovative take on the ultimate modern sports watch.
The Norqain Wild ONE
You've seen the pictures. You're read about what went into it. Now the time has come to check out the watch itself. The Norqain Wild ONE has a 42mm multi-material case made of 25 different parts. The case is 12.3mm thick with a 22mm lug width and a lug-to-lug length of 49.4mm, meaning it's not exactly compact. Its outer shell, made of NORTEQ carbon, covers the rubber body of the case. The rubber is left exposed in certain parts of the case to showcase its color and accentuate the overall look. Inside the rubber body, a titanium core equipped with sapphire crystals on both sides houses the automatic chronometer-certified Norqain NN20/1 caliber inside. The Kenissi-made movement operates at 28,000vph and has a 70-hour power reserve. Despite its multi-material construction, the case has a 200m water-resistance rating, thanks in part to the watch's screw-down crown.
Today, during its release at an event in Norqain's home turf of Zermatt, four initial models of the Wild ONE were announced. Norqain is kicking things off strong with three core colorways and a special limited-edition model. The core collection features two black NORTEQ-cased watches and one with a burgundy carbon case. The black-shelled models feature khaki-green and blue rubber accents respectively and are equipped with color-matched rubber straps. Under the double AR-coated sapphire crystal, one can appreciate the Wild ONE's dial. Specially made, it features a three-tier construction made of a recurring pattern of Norqain double-N logos. Combined with the special skeletonized, diamond-cut, and rhodium-plated hands and markers, it has great depth. Readability is excellent and only made better by the white X1 Super-LumiNova on both the indices and hands.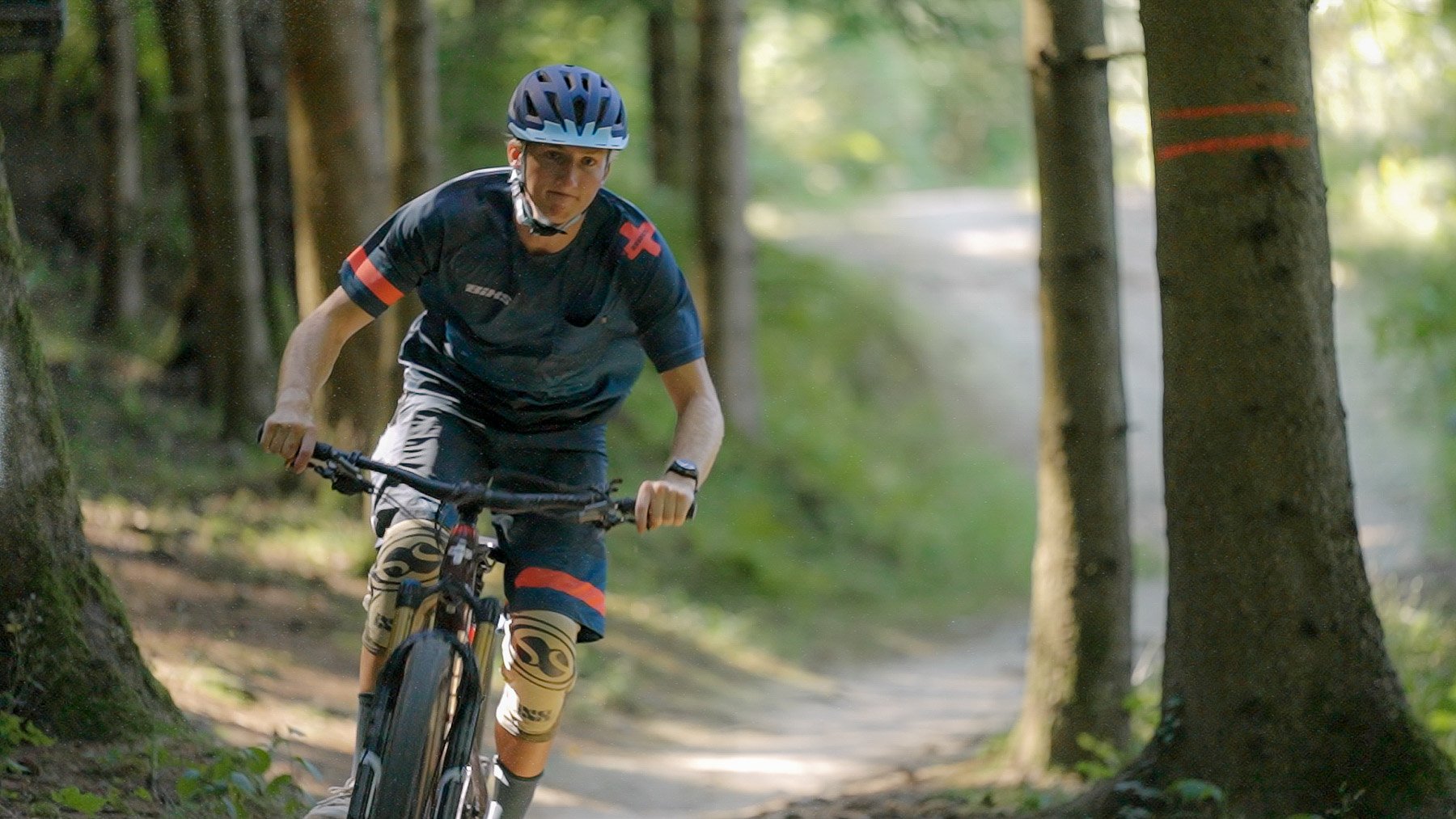 All-terrain innovation
The Wild ONE provides optimal shock absorption, making it perfect for the sportiest of wearers. The NORTEQ used for the outer shell can withstands impacts, is antimagnetic, and won't corrode over time. And the BIWI-manufactured rubber core keeps the movement safe in its rubbery embrace. To test this, Norqain has enlisted the help of Swiss skier and avid mountain biker Andri Ragettli. I can't really think of a better way to test a watch's endurance than strapping it to a 24-year-old adrenaline junkie who makes a living launching himself down mountains. Especially one with such an impressive track record as Ragettli, who has won three X-Games gold medals, 10 World Cups, and five Crystal Globes. But Andri Ragettli won't be the only ambassador teaming up with Norqain for the Wild ONE's launch.
We descend from the Swiss Alps and head down to South Africa. Here, we join another young Swiss native with big ambitions, Dean Schneider. He is responsible for the Hakuna Mipaka Oasis, a private wildlife sanctuary focusing on the conservation and rehabilitation of local animals. Norqain also announced a special limited-edition model made in collaboration with the project. The 500-piece run will feature a special shock absorber containing sand from the Oasis, which gives it a special texture. The dial has an undulating lion-hair pattern that continues onto the strap and alludes to the rescued lions that call Hakuna Mipaka their home. The project's logo decorates the dial at 6 o'clock and can also be found on the sapphire crystal on the back of the watch. Norqain will donate 10% of the proceeds of this limited edition to supporting the Hakuna Mipaka Oasis.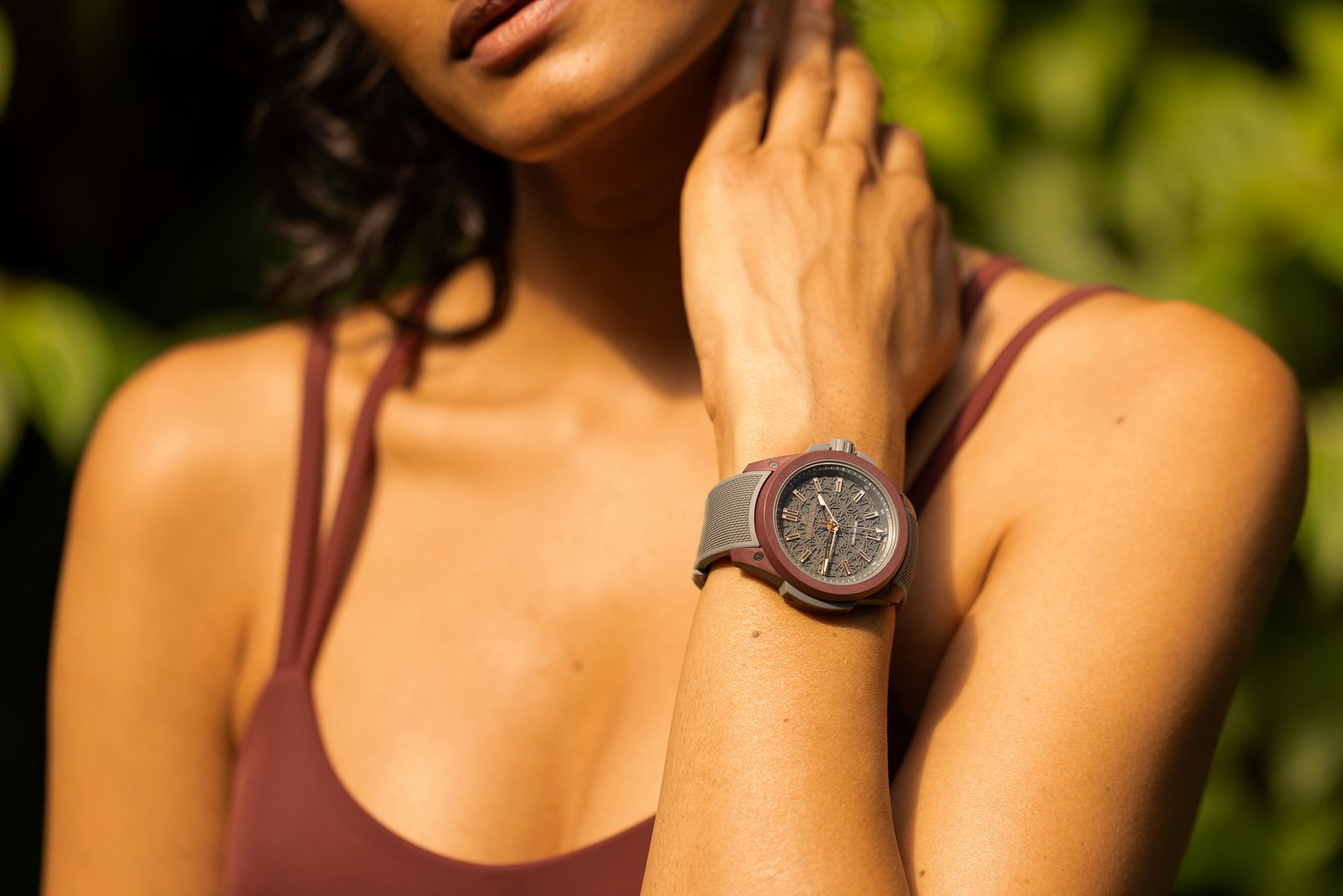 Final thoughts
Norqain is clearly looking to make waves with the launch of the Wild ONE. It's not just any Swiss watch brand that would think or even dare to combine industry legends with new materials, innovative design, and a perfect pair of sporty young ambassadors. However, Norqain is not afraid to lead the charge in making something new. As I've said, this is the hardest thing a brand can do, as our reaction to novelty tends to be negative. And especially in an industry so set in its old ways, seeing a relatively new brand carving out a new path is something worth admiring. Whether the watch aligns with your tastes or mine at first glance is one thing, but the fact that Norqain is the first to head down this road is undeniable.
Only time will tell if the Wild ONE stands up to the test. For now, though, it's exciting to see something new and different take center stage.
Finally, we come to the matter of price. The blue and khaki "standard" Wild ONE models will retail for €4,890. The limited-edition Wild ONE Hakuna Mipaka is priced at €5,190, and the burgundy/gray model (limited to 200 pieces) will fetch €5,290. What do you think of the Wild ONE? Can you appreciate it for its novel and high-tech approach to the luxury sports watch? Or is it a well-intentioned swing for the fences that falls short of its ambitions? Either way, I'd love to hear your thoughts in the comments below. For more information, please check out the Norqain website.