The Omega Constellation: Why We All Need One In Our Lives
A watch that deserves more attention than it gets
Among the watches I have, one of them has a very special meaning to me: the Omega Constellation. For me, the passion for this model started in the '90s when Cindy Crawford inspired so many women to get a Constellation — including my mom — who bought one for me.
For others, it all started even earlier. And that passion still burns strong. We see this regularly, as love for this watch is shared and re-shared here on Fratello or on our social media channels at a surprising rate. I find that very satisfying. I'm not afraid to admit I'm sad when I see people chasing the same type of watches designed by Genta, while there are so many concepts that deserve more attention than those more obvious choices.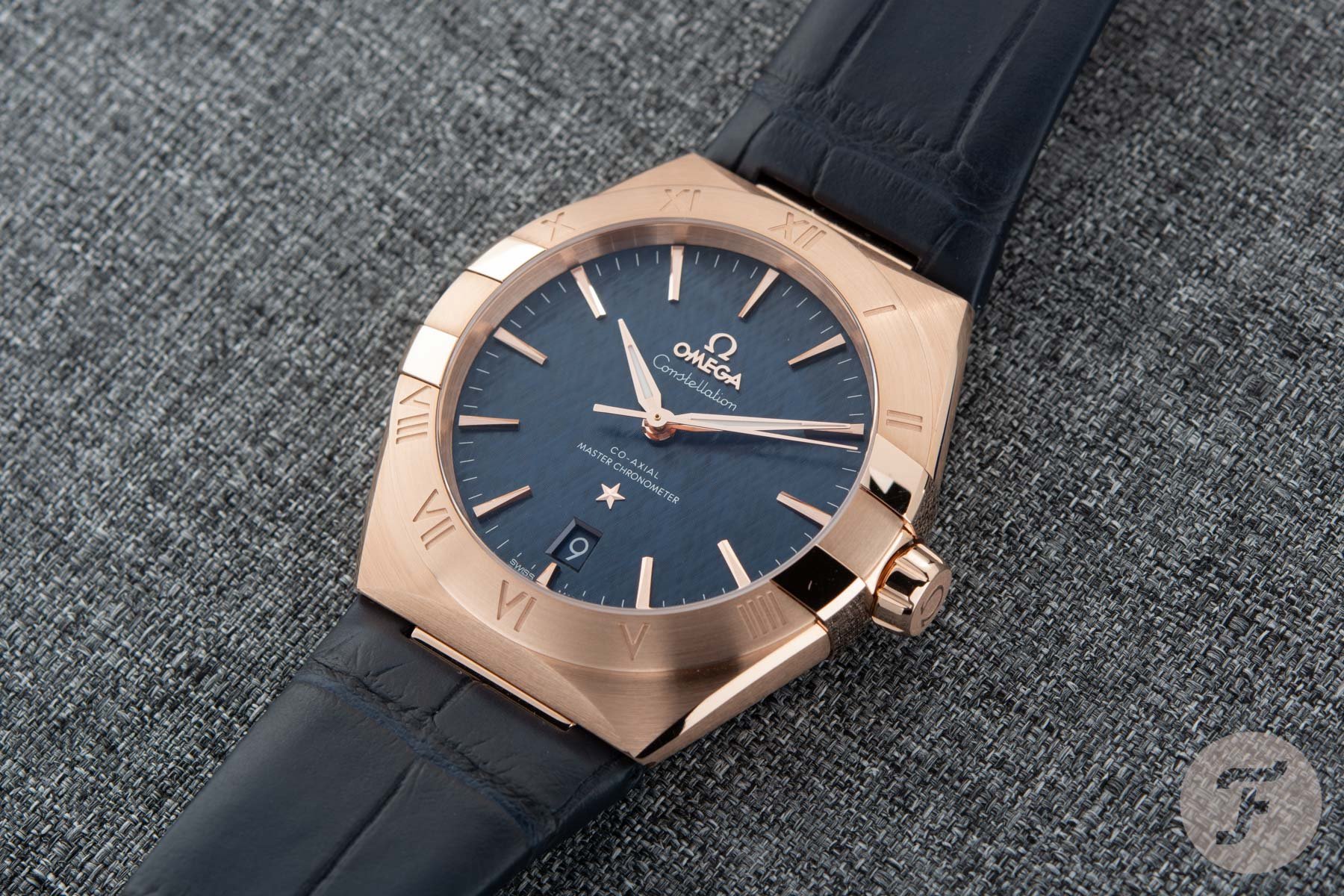 The future of consumerism
I have been thinking a lot about the future of consumerism recently. In the wake of the COVID-19 outbreak, reshaping the consumer landscape will be easier than ever. It is, in many ways, an unprecedented opportunity.
I firmly believe the way we choose will change drastically. Even now, we are starting to see changes in buying behavior. As we are paying more attention to craftsmanship and uniqueness, and less to so-called "large-scale success". 
…unusual conditions…
Going back to the Constellation, it has built a strong recognition in some countries like the Netherlands, Poland, and China. However, it still lives life under the radar compared to more sought-after timepieces. I believe it deserves the spotlight (and has done for some time). These unusual conditions in which we find ourselves may have inadvertently created the perfect environment in which the Omega Constellation can finally flourish. When we look at the recent attention-worthy drops from Omega, that seems even more likely.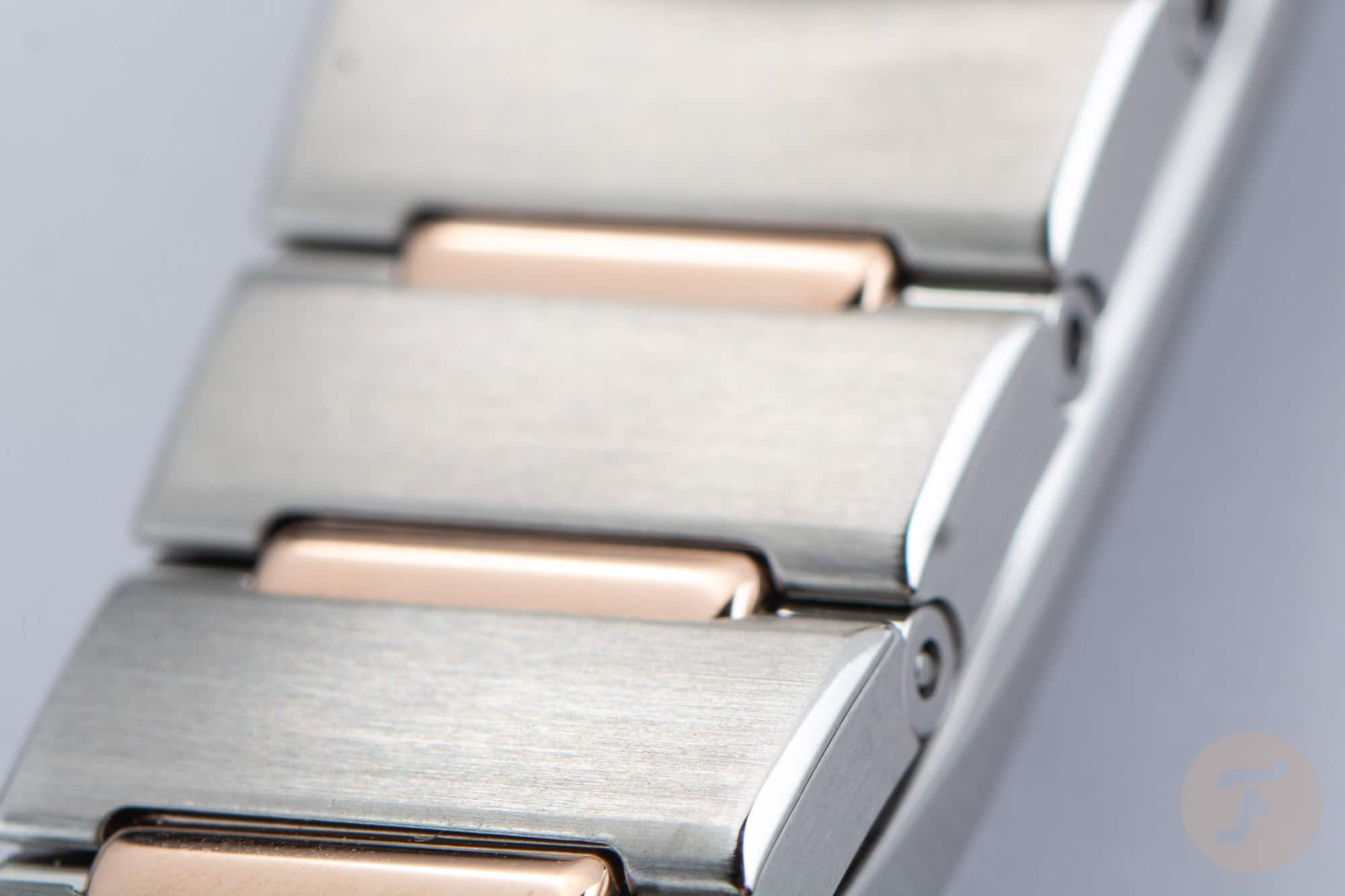 It tells the time. And a few things more…
Before Omega was known for its space achievements or exploring the oceans, the Swiss brand sent its watches to the Geneva Observatory to break the record for precision. And guess what — in 1931 Omega achieved just that. A few years later the Centenary was introduced. That was the very first chronometer-certified automatic wristwatch. It commemorated the 100th anniversary of Omega's watch factory and later became the predecessor to the Constellation collection. The difference was, however, the production capabilities. While the Centenary was "limited" to 6,000 pieces, the Constellation was a mass-produced line. 
…the classic design by Carol Didisheim has revolutionized the watch industry…
Many might not be impressed, but having a collection equipped with a technically refined and beautifully finished caliber was a ground-breaking achievement in 1952. Within a few decades, we've seen some more-than-unlikely designs from Genta's C-Shape Constellation to mid-1970s Constellation with Megaquartz Caliber 1510. Nevertheless, the classic design by Carol Didisheim has revolutionized the watch industry and has shone a light on the models we love today.
When you can have whatever you want
Each of the vintage Constellations had its moment in the sun, but the introduction of the Omega Constellation Manhattan changed the game. It consigned the previous variety of the Constellation line to history, somewhat. The Manhattan brought a distinct, completely original aesthetic to the Omega catalog, and promised to be a wildly divisive (and fearsomely persistent) player for years to come.
…the most recent generation of Constellations clearly nodded to the much-loved design from '82.
It dominated the headlines with one of the coolest advertising catchphrases ever: "when you can have whatever you want." That self-assured swagger marked it as a model for the long-haul. While many of my colleagues prefer the early Constellation models (with the handsome pie-pan dials being particularly favored among the Fratelli), none denies the significance and scope of the Manhattan's release. In the early days, everyone wanted one. Unsurprisingly, therefore, the most recent generation of Constellations clearly nodded to the much-loved design from '82.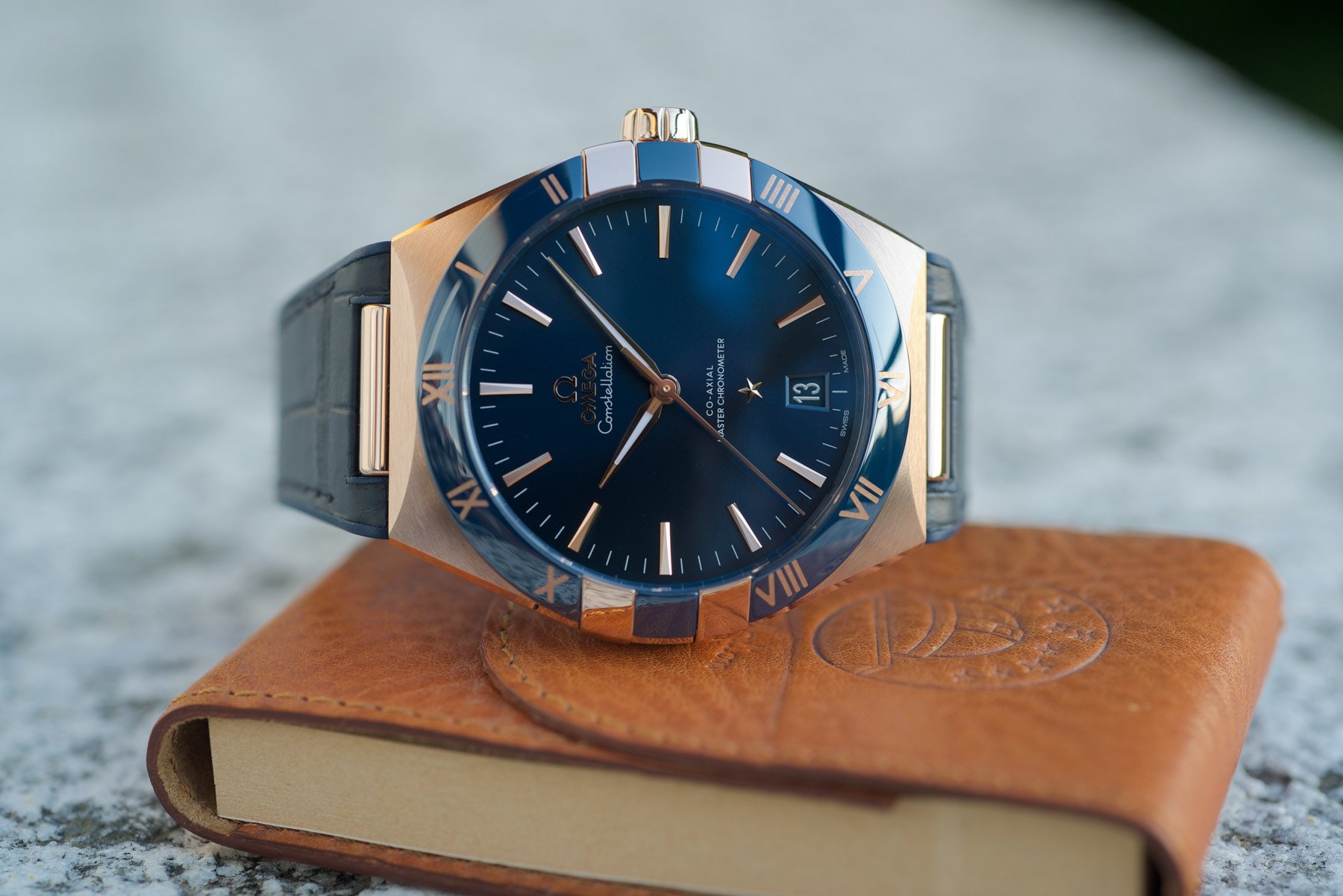 A bracelet that rules
I would like to emphasize how rare it is for the bracelet to take center stage. That probably has a lot to do with how similar many bracelets are. Even now, in this era of extreme attention to detail, bracelet design is often overlooked. Here, however, the case was so very different than what had gone before it demanded a new bracelet to make the most of it.
…easily identifiable from across the room.
The slim, sophisticated, and modern with polished mid-bar links or mono-rang links bracelet makes Omega Constellation a standout timepiece that is easily identifiable from across the room. That's not something to sleep on. It masterfully proves how a well-executed concept can become an icon and suit both sexes.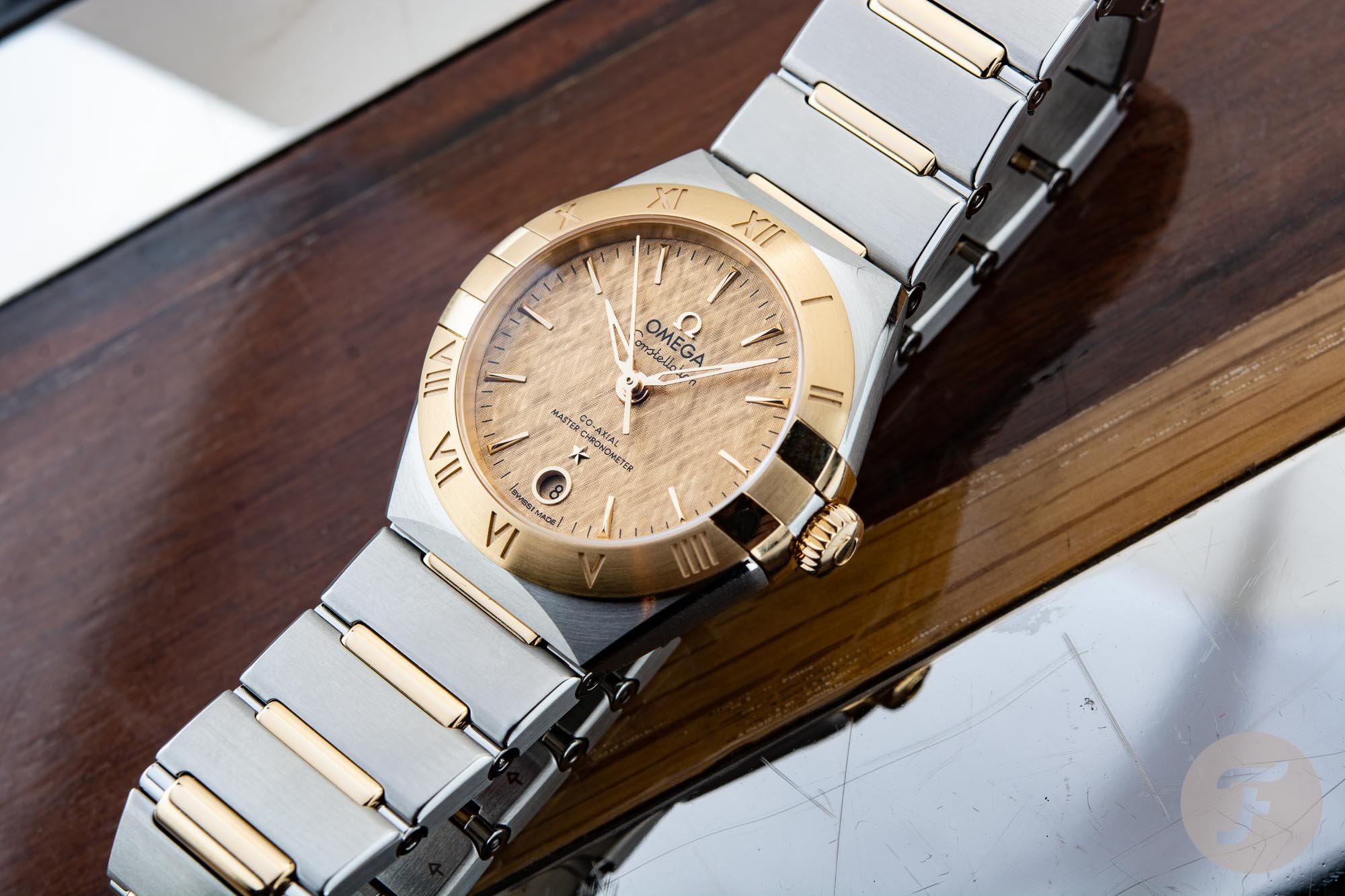 For those who are time-conscious
The new generation is anything but ordinary. This fact was highlighted once again when Omega took inspiration from the integrated design with the famous claws we know from the Manhattan collection from 1982 and its later update from 1995. But the beauty of the new collection is that you can have a little bit of everything. There undeniably iconic barrel-shaped case with half-moon facets returns, as does the integrated bracelet with mid-bar links.
…at around €6,000, it is a seriously tempting proposition.
With different case sizes from 25mm to 41mm and a variety of movements, the collection has brought its individual style and modern aesthetic to luxury consumers. Moreover, the most recent evolution gave people wanting a bigger case size the silhouette they always wanted and an opportunity to get a watch with some distinctive details like small seconds complication. Well, it makes the watch even more unforgettable and at around €6,000, it is a seriously tempting proposition.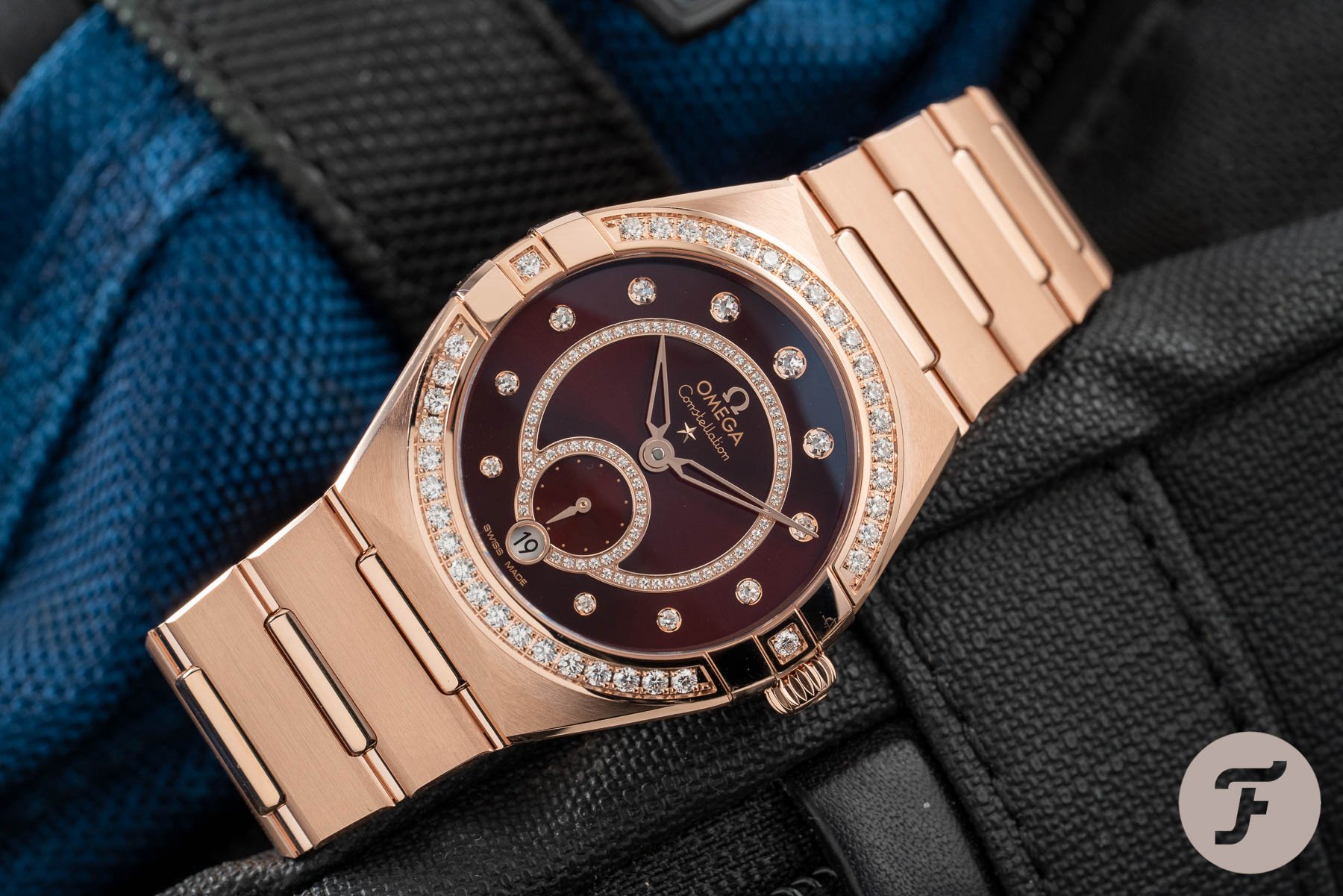 Buy what you love
Last summer, I went to one of my favorite restaurants in Warsaw — Wódka Gessler Na Widelcu — that serves the modern versions of traditional Polish dishes. Its luxuriously decorated space and laid-back vibe welcome a new generation of consumers to out-of-home activities (remember those?).
…we had a lot in common.
I was wearing a black Jacquemus dress, some sneakers (I think), and obviously, my Constellation with a mother-of-pearl dial. To spice it up I took my Omega Flower ring with me. I mention all this because it was such a magical moment. The elderly couple sat at the table next to me (both of them were wearing two-tone Constellation watches from the early nineties), spotted my choice, and smiled in approval. I was in my late 20s; they were in their late 70s. That's quite a gap, but it mattered not. It was clear we had a lot in common. Each of us bet on the not-so-obvious choice.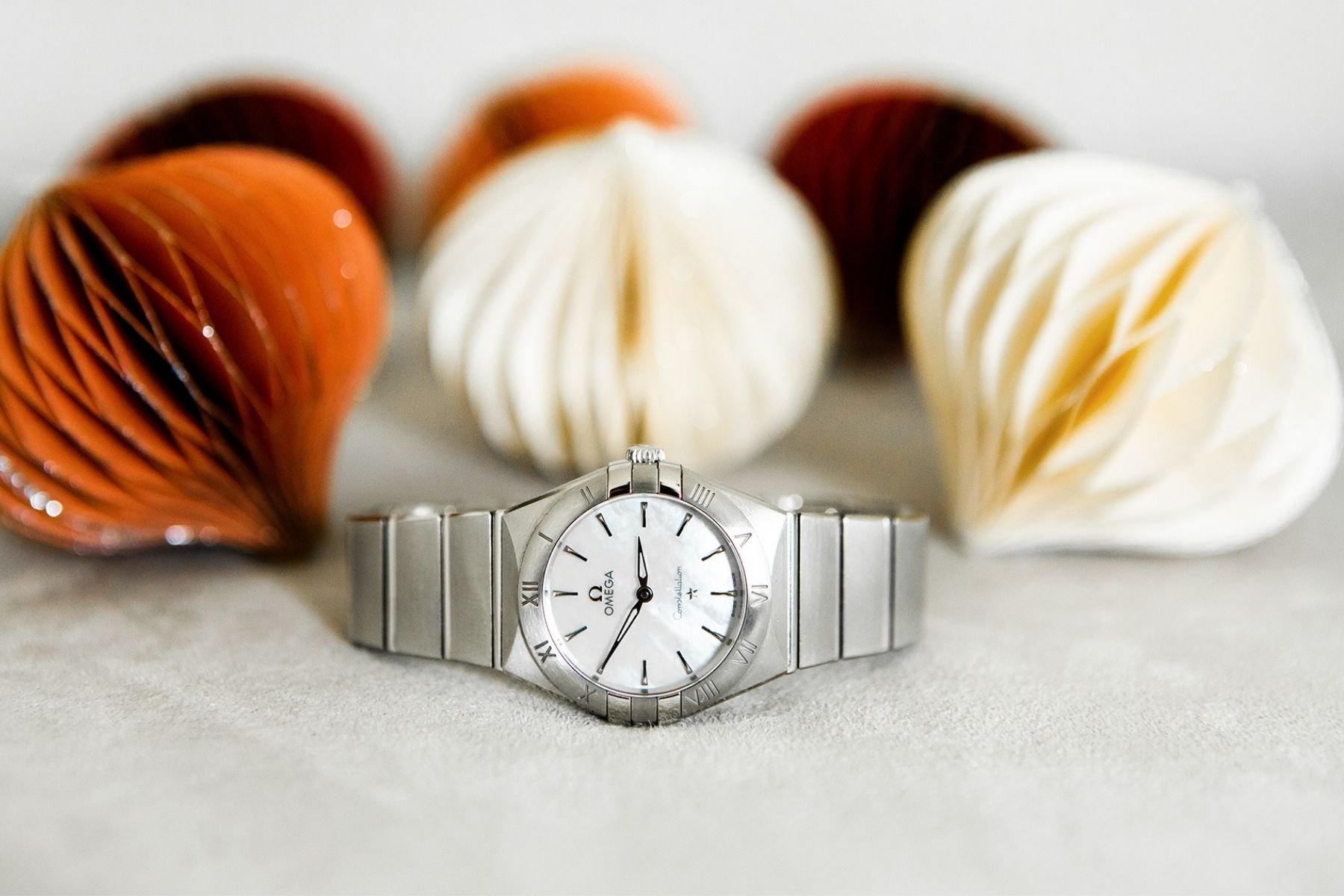 Watch enthusiasts' behavior 
But what's the point of telling this story? Recently, Robert-Jan's personal story on collecting watches got me thinking of the consumer landscape. Strong exposure on social media, often approaching the hobby from an investment perspective, which encourages consumers to back safe choices really undermines the emotional center of our pastime.
…there are some existing classics that don't get the attention they deserve.
Would-be collectors are channeled towards "investment pieces". They are encouraged to buy these things whether they love them or hate them. These are the factors shaping the behavior of (especially new) watch enthusiasts. It is important we stop the flow of interest toward such a small portion of the market. There is a lot of joy to be had. There are many future classics yet to be discovered. And, in the case of the Omega Constellation, there are some existing classics that don't get the attention they deserve.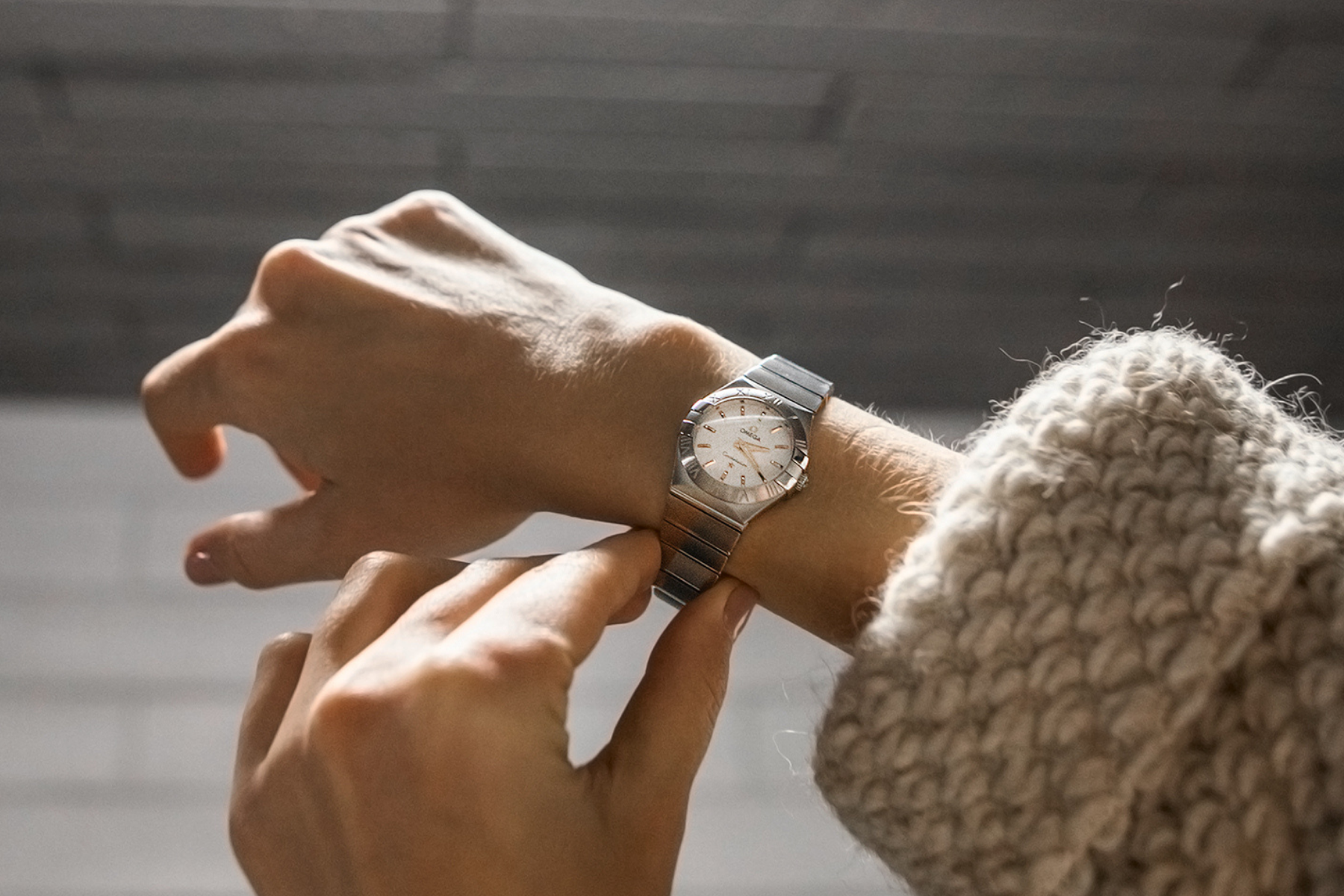 For me, the Omega Constellation is this type of design as it embraces the incredible achievement of the past to celebrate the achievements of tomorrow. In the end you will not find you have bought just another popular timepiece. You will have bought a watch that expresses your character. Better still, it does this without ever sacrificing its own. That, I believe, is the perfect cocktail for success in the new digital age.
But what's your outlook for global luxury consumption? And finally, what are your expectations from brands in the crisis market landscape?