The Yema Wristmaster Traveller Micro-Rotor Limited Edition — Introducing An Impressive New In-House Micro-Rotor Caliber In A Brand-New Wristmaster
All that topped by a blazing Kickstarter success!
A brand new in-house Yema micro-rotor caliber has finally debuted on Kickstarter. I must admit, the brand runs such a packed release schedule that when I received the news a couple of weeks ago, it took me a moment to realize this was as big a deal as it was. Before I knew it, I was on my way to Morteau, invited by Yema for a tour of the brand's headquarters and production facilities. And, more importantly, to see the watches and meet the team of watchmakers behind Yema's Caliber Manufacture Morteau 20 (or CMM.20). After getting a first-hand look at what the brand has lined up for the future, I could not help but be very impressed! 
The new caliber will become available in the integrated-bracelet sports model, the Wristmaster Traveller. This combination hit Kickstarter on November 15th and has enjoyed an initial first wave of unprecedented success! But let's not start at the end; instead, let's start by taking a closer look at the in-house-caliber conundrum and what exactly Yema is up to with this new watch and movement.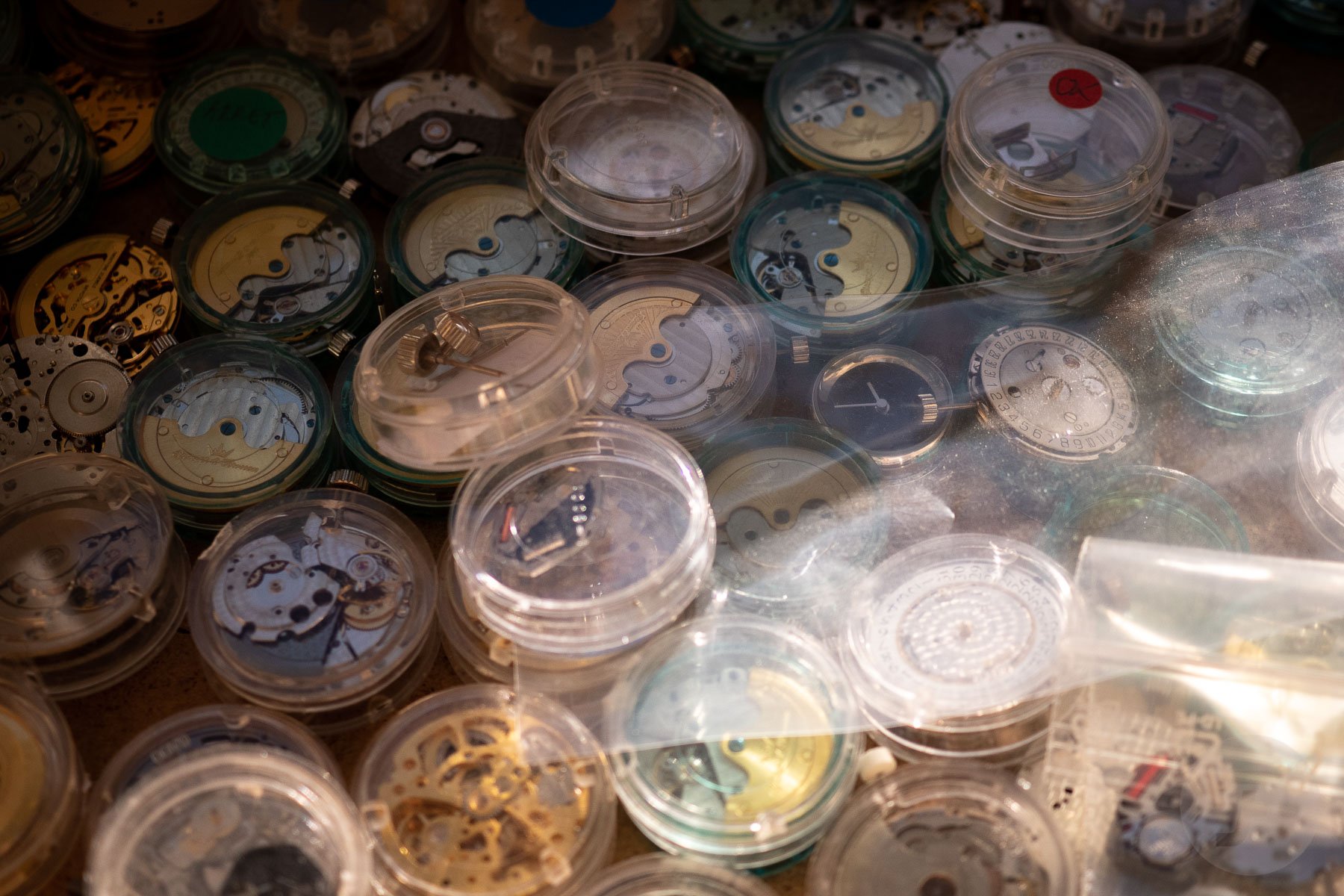 Before anything else, a word on in-house calibers 
We have covered this topic before on Fratello. As brands try to move up-market, they feel the pressure to offer in-house movements. Now, that is all well and good, but it often misses the entire point of the "manufacture caliber".  An in-house caliber is cool when it displays the unique style of a brand, and when the technical solutions, architecture, and finishing distinguish the caliber from all competitors. That is the charm of the true "manufacture" movement. Today, however, it seems every brand wants to be able to put that "in-house" sticker on its watches. We see all sorts of minor variations on perfectly capable ébauche calibers that, frankly, do not serve much of a purpose.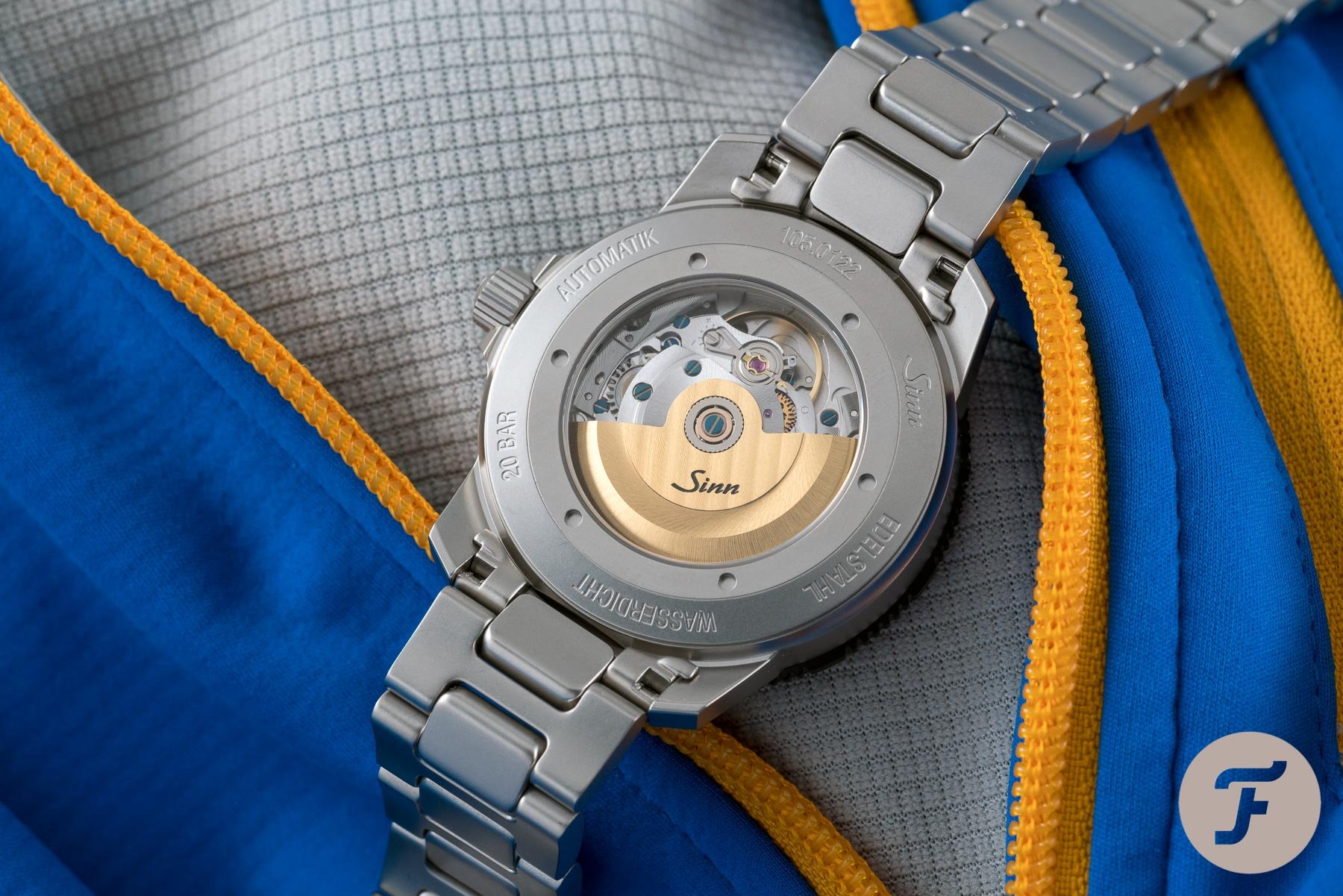 It gets worse. Many manufacturers source "proprietary" calibers. Those are still made by external suppliers, but they are licensed to a single brand. In my eyes, that is just all the downsides of ébauches with none of the benefits. This is just one of many ways that brands trick consumers into believing they are buying an in-house movement. You surely understand, then, that I approached this introduction with a healthy amount of skepticism. 
Some much-needed transparency
But then, a sigh of relief from yours truly. Yema is completely transparent about what it is doing here. The Yema micro-rotor Caliber Manufacture Morteau 20 is 80% in-house and 20% sourced. The balance wheel and the hairspring are sourced from Switzerland. The rest of the caliber is designed and built in France at Yema's own workshop, surrounded by picturesque hills and valleys dotted with lazily grazing cows. Now, Yema has not taken some old caliber and reworked it either. This new movement is completely designed from the ground up by master watchmaker Olivier Mory.
I applaud Yema for disclosing this. As you may know, the regulating organ is the hardest part to produce. Few manufacturers succeed in developing their own. It makes perfect sense for Yema to source this part. And besides, it leaves plenty of the brand's own design and manufacturing left to do. The rest of the caliber is developed under the watchful eye of Jean-Paul Boillot by a team of French watchmakers and produced by Yema in Morteau. Visiting the workshop, I met some of the young watchmakers hailing from the renowned Lycée Edgar Faure de Morteau. Jean-Paul showed us around the workshop and even gave us a demonstration of how he regulates a movement.
Okay, we've now spent two full sections on the nitty-gritty of Yema's in-house claim. Let's consider that dealt with and move on to what the brand has actually made.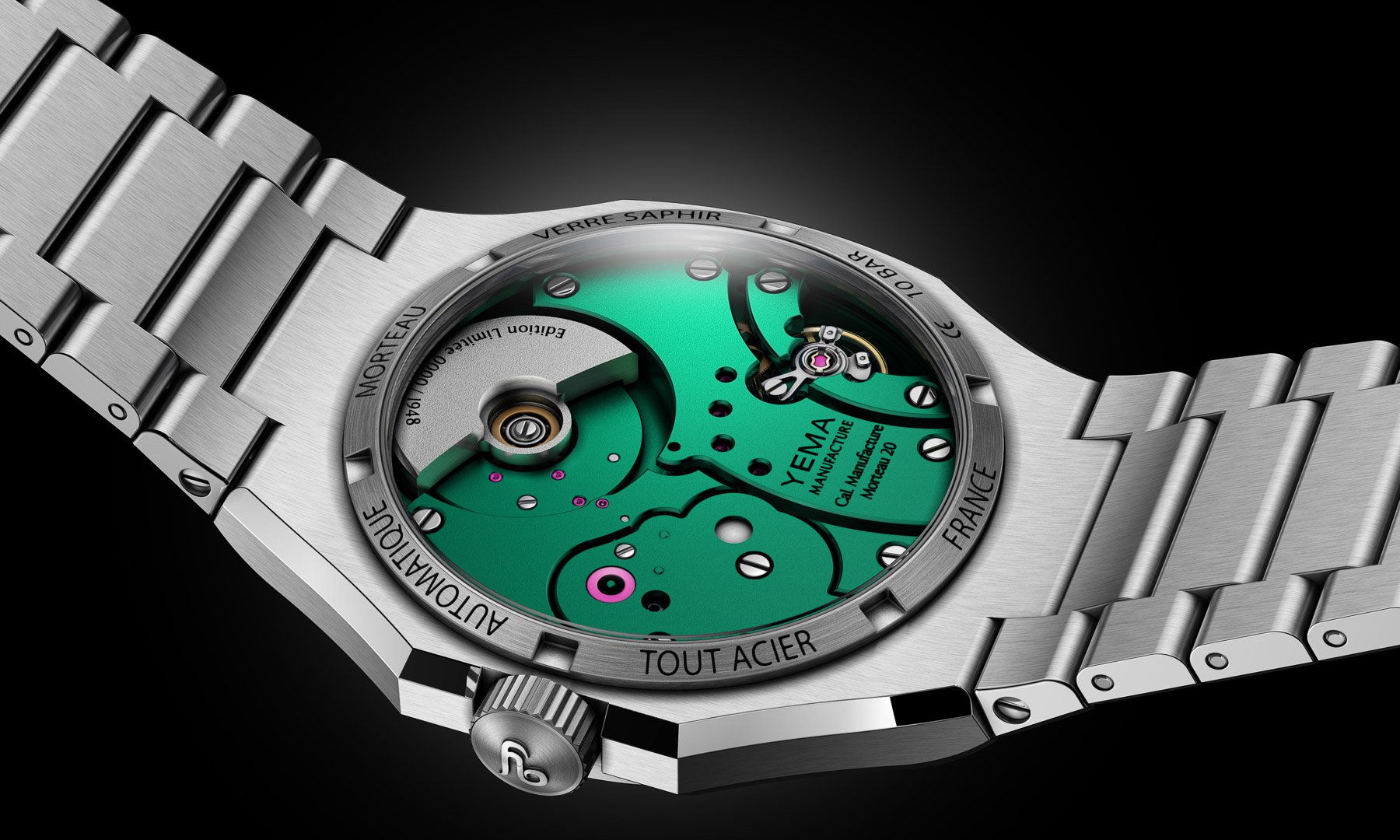 Yema micro-rotor Caliber Manufacture Morteau 20
The Yema CMM.20 movement is — as you would expect from a micro-rotor caliber — nice and thin. It measures a mere 3.7mm in thickness. The big challenge for micro-rotor movements is to get sufficient momentum in that tiny rotor. For that, you need it to be heavy. Yema opted for tungsten, which has the same density as gold. The micro-rotor has a bead-blasted finish and is silver-colored, contrasting the plates. On the rotor, the number of the watch will be engraved (out of 1948).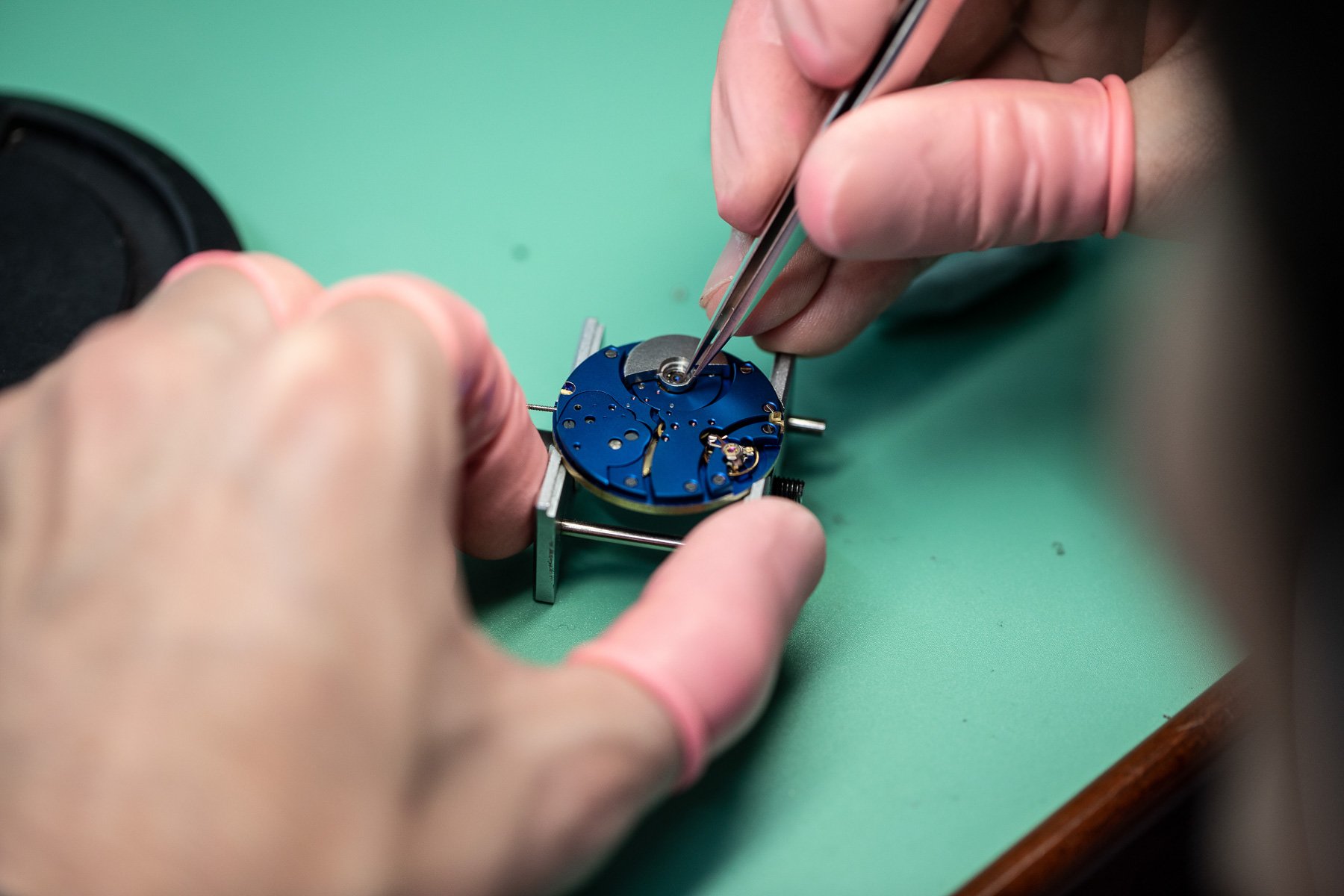 Speaking of the plates, they come in three colors — black, blue, and green. I had a chance to see the two milling machines responsible for making them. They operate under the supervision of Shana Nicole, the brand's engineer. A fun fact is that one of the two machines has a plaque that indicates its former owner, "Rolex Bienne". Yema will match the caliber's finish to the chosen dial color. How cool is that? And regardless of the color, the plates and full balance bridge are finished to a smooth, matte surface. It provides the Yema CMM.20 movement with a thoroughly modern and very attractive aesthetic.  
The power reserve for Yema's micro-rotor caliber is specified at 70 hours. This seems to be the new golden standard for the industry. Accuracy is specced at a near-COSC +7/-3 seconds per day.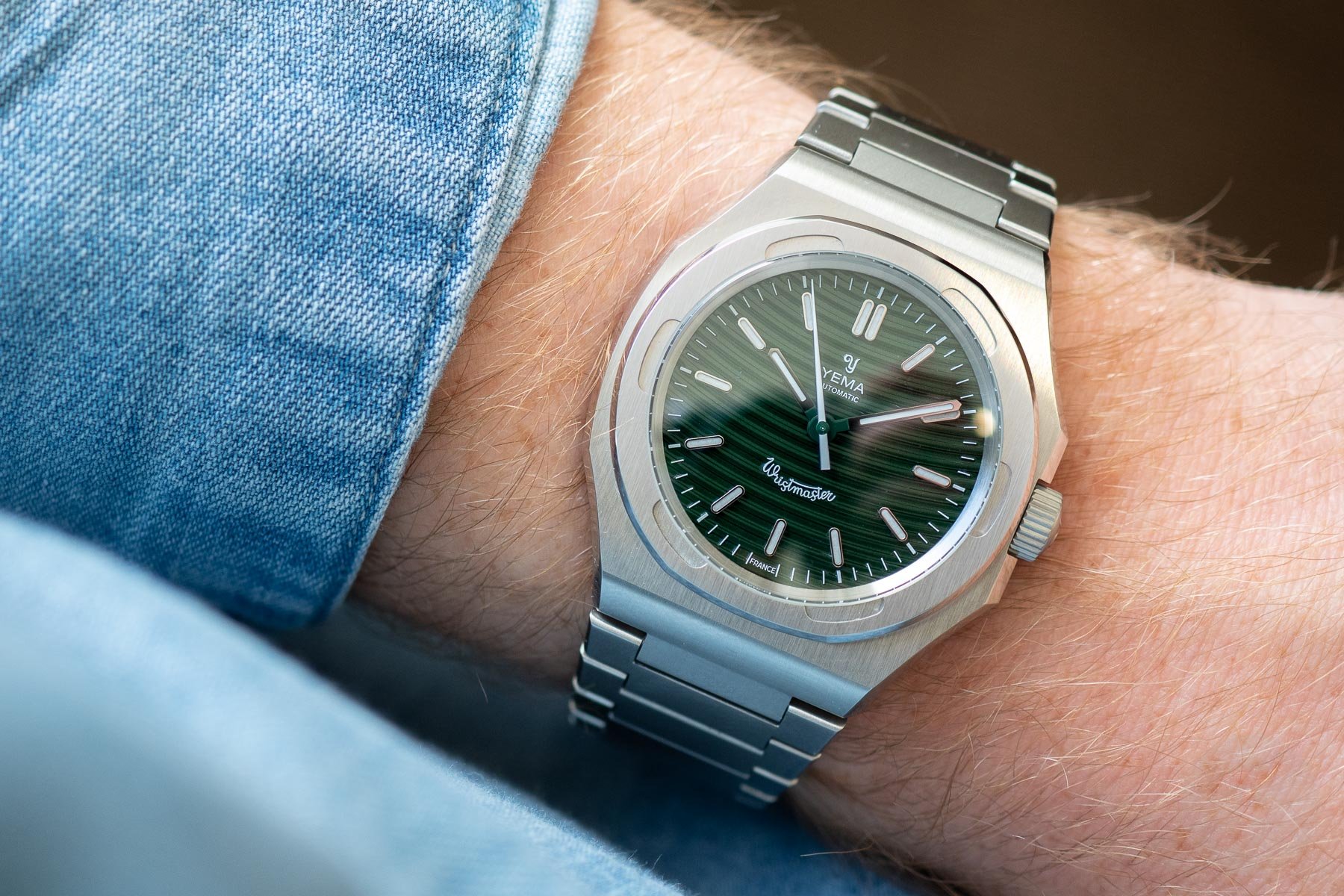 The new Yema Wristmaster Traveller Micro-Rotor
The new Yema micro-rotor caliber will be introduced in three new versions of the Wristmaster Traveller, or rather, three dial colorways of a new version. There is a black dial, a blue dial somewhere between Prussian and space blue, and a hunter-green alternative. All are fitted with a curved horizontal teak-deck pattern. Much like the logo, in the words of the brand's managing director and head of design, Christopher Bôle, "the dial has a smile on its face." The markers and handset are no longer diver-style but a little more formal, more Nautilus-esque. Ah hell… I planned not to mention the Nautilus, but it seems I failed. They are also no longer old-radium colored, like the Wristmaster of last year. It's also quite the departure from the Wristmaster Adventurer.
Otherwise, the watch has roughly the same design as the 39mm × 43.5mm integrated-bracelet sports watch that Yema introduced in 2021. It still has that octagonal case and notched bezel but with slightly different "lugs" and a much slimmer profile. On the wrist, it wears extremely well and is balanced and comfortable, with subtle polished chamfers, which give it a premium feel. The integrated bracelet (a completely reworked version) has narrow one-piece links. But there is one crucial difference, thanks to the new micro-rotor caliber. Yema managed to slim it down to a slender 9.2mm, excluding the ever-so-slightly domed crystal. The brand has done so while maintaining a proper 100m water-resistance rating and while adding a sapphire display case back. Well done!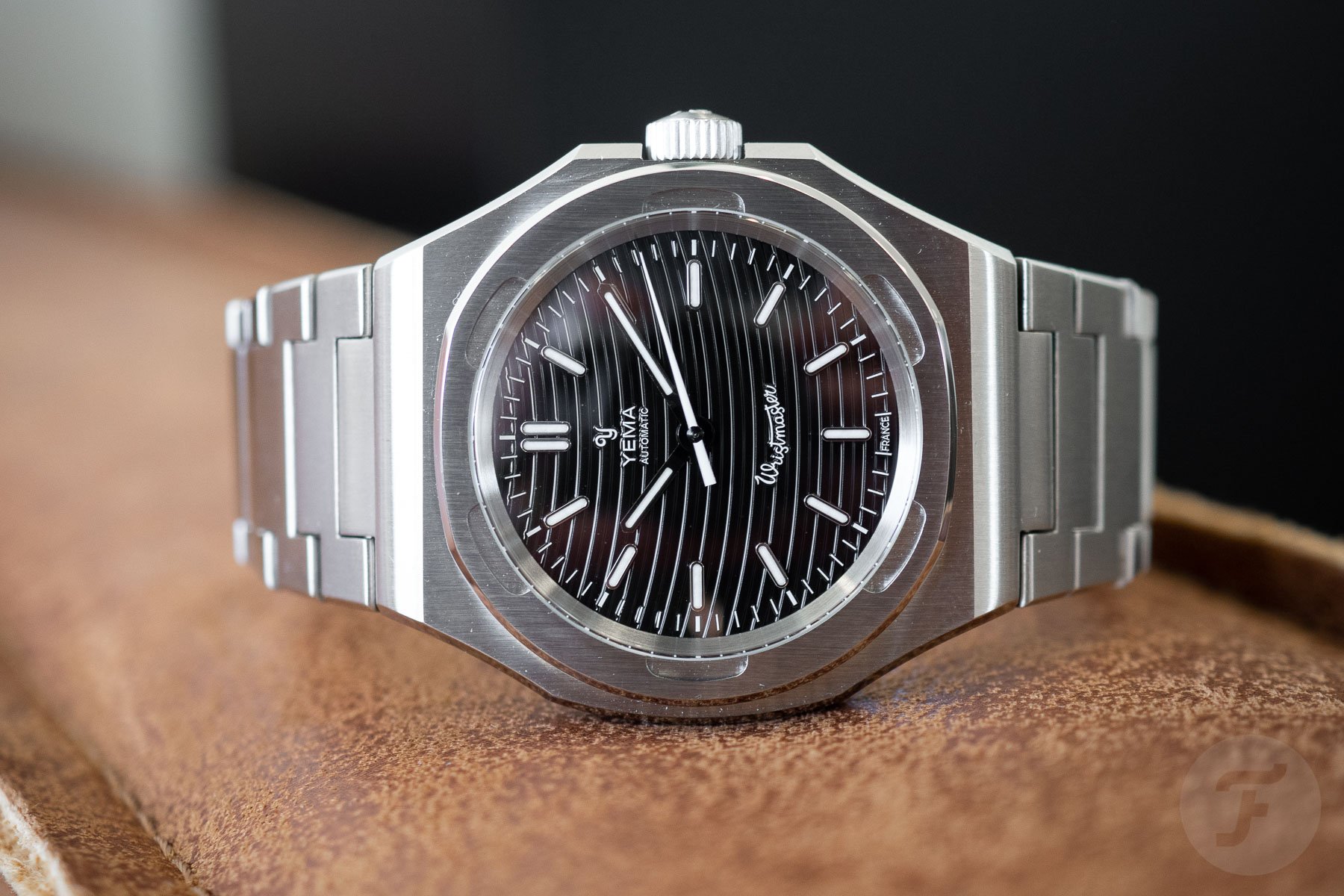 Initial impressions
I think the Yema micro-rotor CMM.20 movement is downright impressive. You have to remember that Yema is not part of some big conglomerate in which knowledge and resources are readily available. Yet, the brand and the team behind it have succeeded in building a caliber that has a right to exist. It enables their watches to become thinner, more accurate, and have a longer power reserve. It does so while being aesthetically distinguishing and very attractive. I think this boosts the brand's desirability (as well as its credibility) massively.
That said, I am somewhat less convinced about the Wristmaster Traveller, or at least by its design. I think it is fun and quirky more than it is beautiful. I am not entirely sure why Yema decided to push the dial and handset closer to the Patek Philippe Nautilus. Last year's version felt more original and less derivative. Whether it's good enough for the price level that the new caliber demands, I'll leave that up to you to decide. Judging by the response to the Kickstarter campaign, it was certainly the right move. That said, I do hope to see this movement in other future models.
As a whole, the new Wristmaster with Yema micro-rotor Caliber Manufacture Morteau 20 is pretty amazing. It is technically impressive, vintage-inspired, and off the beaten tracks. I can only applaud the brand and the many who have/will pick one up during or after the Kickstarter campaign.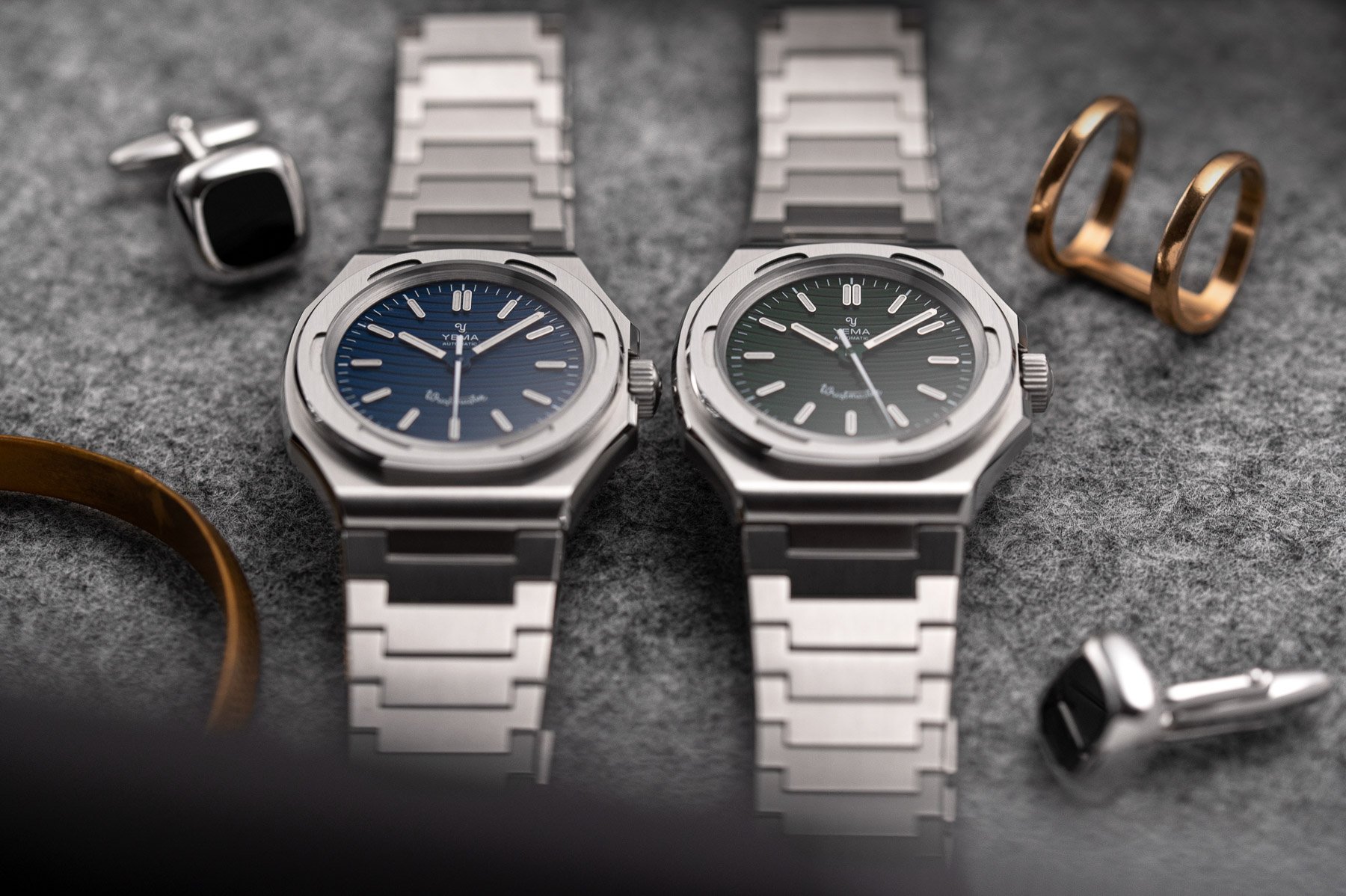 Pricing and availability
The Kickstarter edition is limited to 1,948 numbered pieces. The Kickstarter campaign launched just two days ago on the 15th of November with resounding success. As I write this, 1,255 backers have already purchased their Yema Wristmaster Traveller Micro-Rotor, with only 595 left. That leaves Yema with €2,153,542 pledged on its humble goal of €50,000. I think that speaks for itself! The watches will be delivered in the summer/fall of 2023.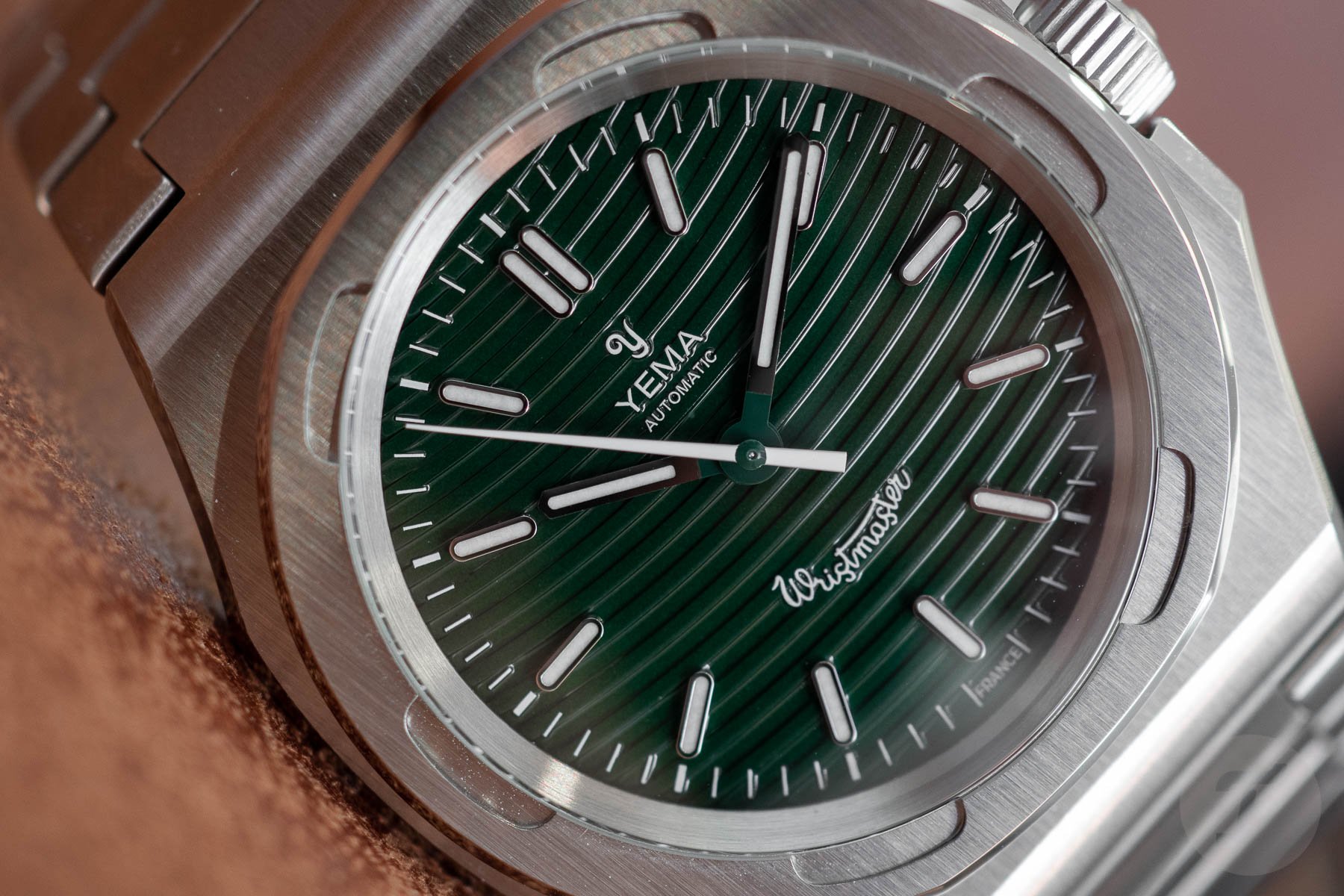 The Yema Wristmaster Traveller Micro-Rotor limited edition costs €1,499 (excluding VAT) on Kickstarter. The regular price will be set at €2,998. The first watches are estimated to be delivered in monthly batches of 500 from July 2023 until October 2023. If you want to get your hands on one at the early-bird price, head on over to Yema's Kickstarter page. 
Here are some bonus shots of my visit to Morteau and the Yema manufacture: