This week in Watches – August 10, 2019
Holidays are still in full swing, but hey, the news never stops!
A significant part of the Fratelli enjoys blue-water-view holidays at this moment, and even your trusted supplier of This Week in Watches, Michael Stockton, was out of office. So for this week, I'll try to be a good stand-in as I had part of my summer wind-down already.
You probably saw IWC take off in the U.K. with a Silver Spitfire and introduce a right-hand Big Pilot for left-handed pilots. And you probably saw A. Lange & Söhne present a new model from their "25th Anniversary "collection at a classic car show in Germany. Our Bert Buysrogge was present at the latter and will do a nice write-up on that. No way I'm gonna spoil that here.
A lot of news this week came from the East, though. And when watch related that means mainly from Japan. There's new material from all major Japanese manufacturers. So, without further ado,
…let's start with the news!
Seiko 5 Sports reborn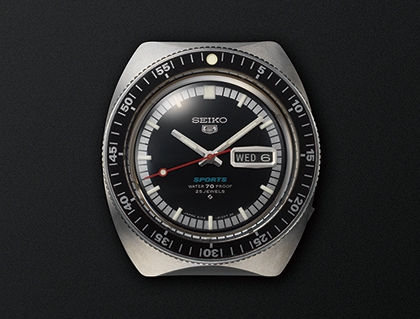 After weeks of speculation and leaked information, this might very well be the most fundamental news which reached us this week. The Seiko 5 is redesigned for the next generation.
Next week, once back from vacation, Michael Stockton will come up with an extensive article here on Fratello. For now, I thought just to update you with the basics.
In 1968, Seiko 5 Sports was born. It was created for the ever-growing number of men and women who wanted a watch they could trust as they played sports. In addition to the fundamental values of Seiko 5, Seiko 5 Sports offered enhanced water resistance, a strengthened crystal, luminous hands, and hour markers. Throughout the next decades, Seiko 5 Sports found great international favor as a general purpose watch that offered a unique look and good value. In particular, the collection became popular among younger watch lovers with the many designs that had dials in vivid colors.
Now there are no fewer than 27 new and different executions. Each in one of five styles, which Seiko named, Sports, Suits, Specialist, Street, and Sense. All have new dials with three-dimensional hour markers, and the collection embraces a wide range of straps and bracelets from steel mesh to silicone/leather hybrids.
The new Seiko 5 Sports models got their inspiration from five decades of Seiko 5 Sports' success, and its design is based on one of Seiko's most loved sports watches (SKX red.). Every creation in the new collection shares a similar version of this celebrated case, and all have the same arrow-shaped minute hands, distinctive hour markers, and one-way rotating bezel. The movements are all Seiko's tried and trusted automatic Caliber 4R36, with 24 jewels, optional manual-winding, a 41-hour power reserve, and a hacking second hand. For the full line-up you should wait for Michael Stockton's article here on Fratello.
Equally important, it seems, is the restyling of the Seiko 5-logo. We've put both old and new, next to each other so that you can decide for yourself which one you like best.
The following news comes from Seiko's luxury watch relative, Grand Seiko. It's not about a watch, but some general culture won't harm us as well.
Grand Seiko meets teamLab
Seiko Watch Corporation announced Grand Seiko's new sponsorship of teamLab's art exhibition, "teamLab: A Forest Where Gods Live, Ruins and Heritage – THE NATURE OF TIME". The show takes place between July 25th and November 4th in Takeo Hot Springs, Kyushu, Japan. It'll be open not only during the day but also during night time. Bringing a different experience to the exhibition by ever-changing massive installations.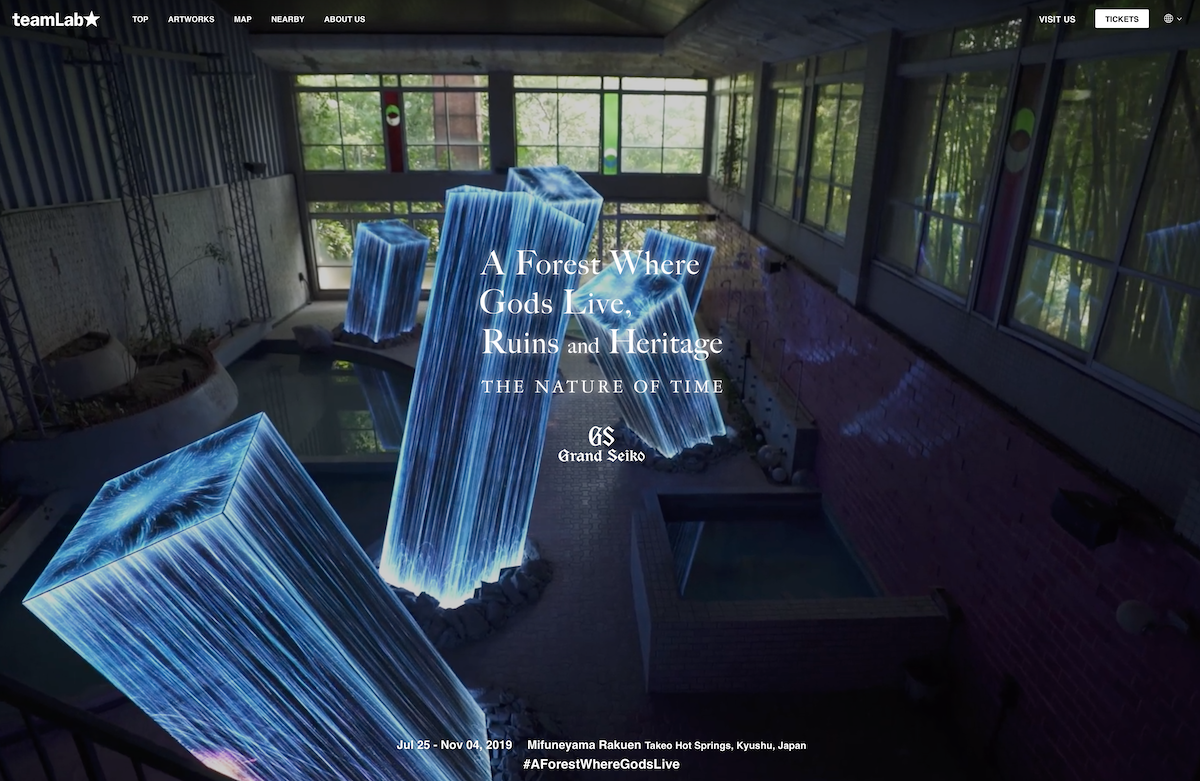 For most of us, it'll be challenging to visit the exhibition – a single-digit percentage of our, roughly million, page views per month find their origin in Japan. But you should make sure to visit at least teamLab's dedicated website at A Forest Where Gods Live, Ruins and Heritage – and you might probably even want to follow their Instagram channel.
Very much watch related is the news from China's most important SEZ, or Special Economic Zone, Hong Kong. Most important for the watch industry as well, and that's why this matters.
Protests in Hong Kong escalate out of hand
The irregularities in Hong Kong seem to descend into chaos and citywide strikes. Several foreign governments have meanwhile sharpened their travel advice for travelers and tourists.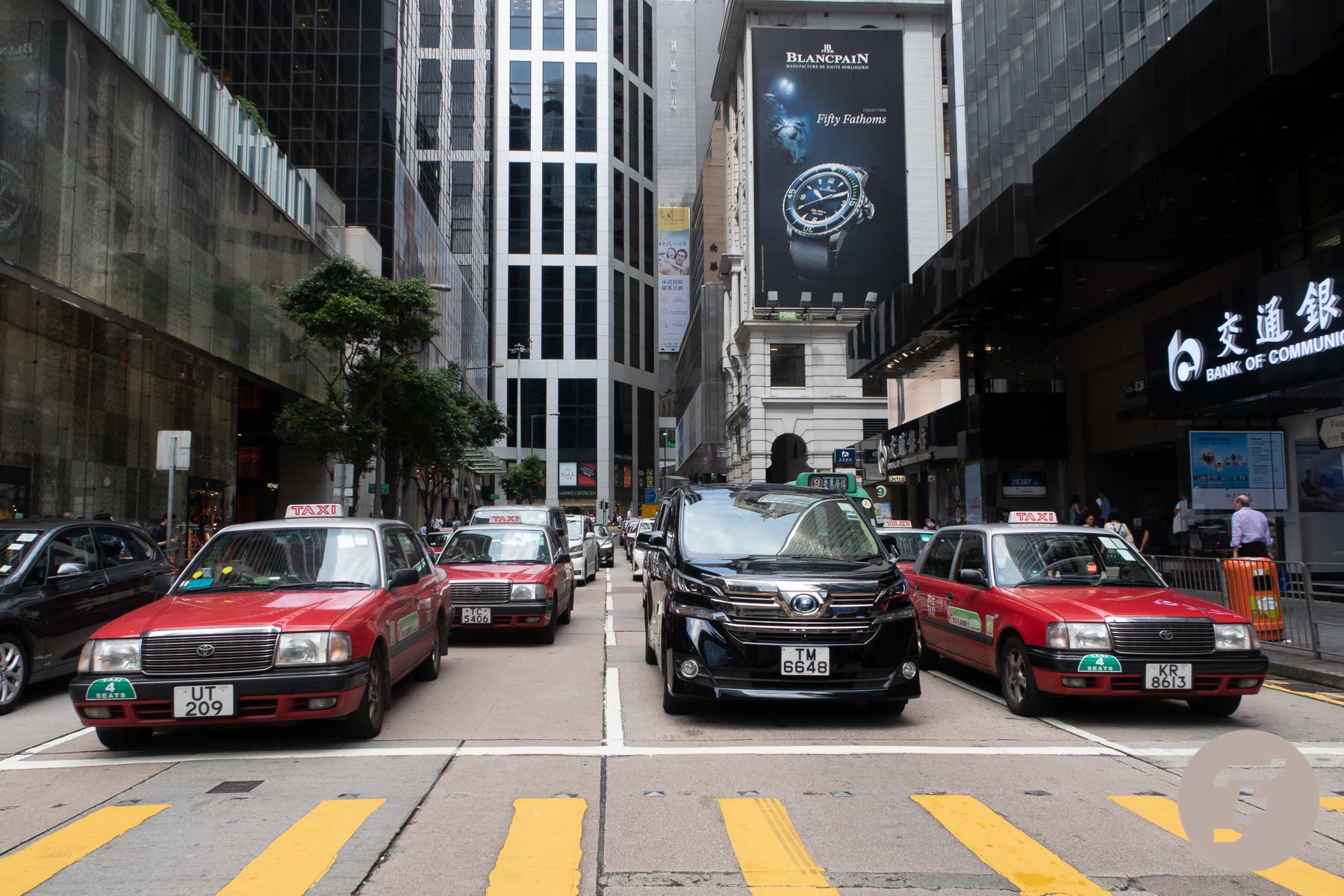 With a decrease of almost 27% we saw Hong Kong, usually being #1, falling to #2 on the FH's (Federation of Swiss Watch Industry) watch exports list already. The FH reacted, 'recent events there undoubtedly played a part', and so the current escalation certainly means further bad news for the watch industry as well. Vast numbers of watches are involved here, and this could quickly end up in an awkward situation for some watch brands.
From Hong Kong back to Japan, or Malaysia, I'm not exactly sure where these new models will be produced.
G-Shock to release retro-inspired GA-2100 with Carbon Core Guard technology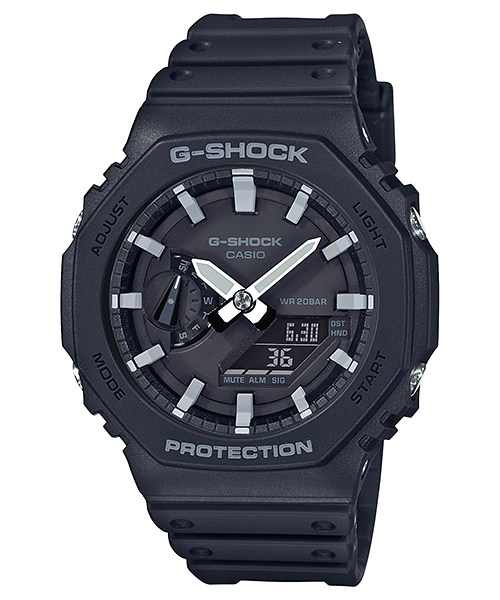 The new G-Shock GA-2100 series will be available in Japan from this month onwards, and it seems to become available in the rest of Asia as well. Unfortunately, it's not known yet if and when these models will be available in the US and/or Europe. The GA-2100 uses Carbon Core Guard technology, but unlike other recently presented models, it has a retro G-Shock look thanks to its octagonal bezel and traditionally shaped resin strap. G-Shock states that the watch is actually inspired by the design and shape of the first-ever G-Shock DW-5000C but in a combination analog and digital form. To be honest, we saw a different well-known design in this 11.8 millimeters thick watch first.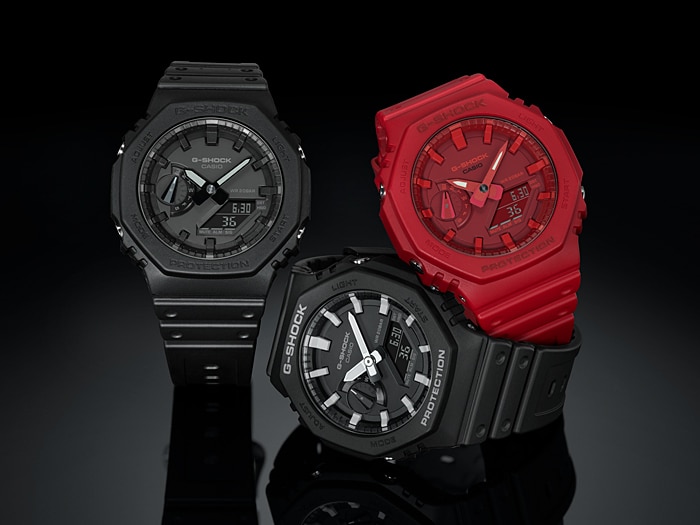 The Carbon Core Guard structure, introduced by G-Shock earlier this year, delivers superior shock resistance by leveraging the properties of carbon fiber (shock resistance, rigidity, and resistance to degradation). The GA-2100 will be available in 3 color variations, the black and gray GA-2100-1AJF, the total black GA-2100-1A1JF, and the red GA-2100-4AJF. Each model will have a price of JPY 13,500.= (approximately US$ 130.= or € 115.=).
On to the last news which reached us from Japan this week. Citizen celebrates its Promaster's 30th anniversary.
New Citizen Promaster Eco-Drive TOUGH and Yacht Timer
As you probably know, this year Citizen celebrates its Promaster's 30th anniversary. Although most attention went to the new Caliber 0100 (which we covered here), Citizen presented three celebration limited edition models in the Promaster Marine, Land, and Sky divisions during Baselworld as well. Later on, these 30th-anniversary models were accompanied by some non-limited variations, and now again with three versions of a Promaster TOUGH model and one Promaster Yacht Timer.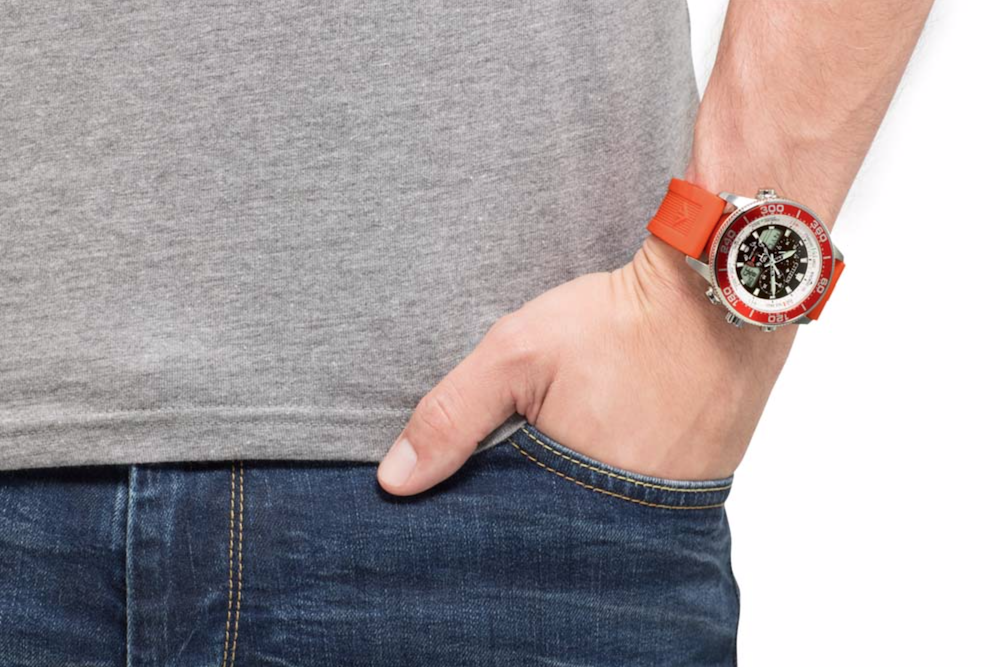 The Yacht Timer, due to the nature of its functions, being rather cluttered. The TOUGH models, with only time and date indication, exactly the opposite. Very readable, and what drew my attention is that the case of the TOUGH is of monocoque construction. It has no caseback, so to say. Often seen with diver's watches to make them suitable for saturation diving, Citizen here just aims at an extreme rigidity, shock resistance, and anti-magnetism. Special treatment of the stainless steel case with a Super Titanium™, sometimes named Duratec coating, allows for anti-rust, scratch resistance, hypo-allergenic, and makes it 5X harder than stainless steel. At 42mm, sporting sapphire crystal, and at a price around € 350,= this can make up for a very nice daily beater. The TOUGH comes in 3 color variations.
Let's go back to Europe finishing this Week in Watches. Lucerne to be precise…
Chronoswiss ReSec in Electric Blue
Last but not least for this week is the new Chronoswiss Flying Grand Regulator Open Gear Retrograde Second (ReSec for short according to Chronoswiss) in an electric blue DLC case. The ReSec models, including the new blue one, are now available in 5 variations, from which 4 are made in steel and 1 in rose gold. The ReSec were the first regulators with an automatic movement in a 44mm case produced by Chronoswiss for 35 years.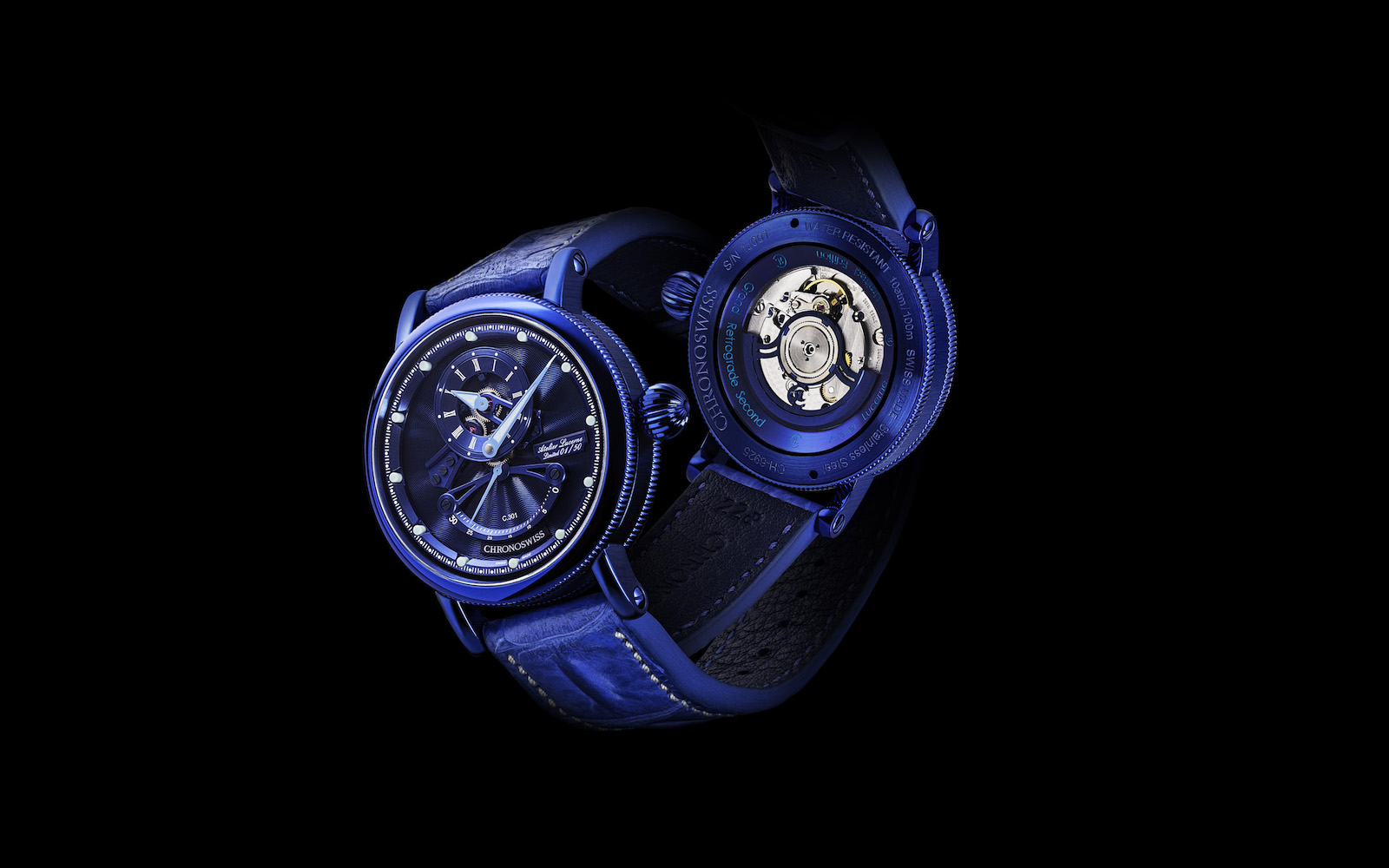 The here presented electric blue model is produced in a limited series of 50 pieces with a price around CHF 9,900.=. More information can be found at Chronoswiss' website.
That's all for This Week #32 in Watches, I hope Michael will be a little proud of me. Enjoy your weekend!