This Week in Watches – December 1, 2018
Greetings on this first day of December! The holiday season is now officially in full swing everywhere (I say that as my European wife chided me last weekend for putting up the Christmas tree while still in November – the nerve of Americans!) and we are back with This Week in Watches. The last week of November wasn't overly notable for news, but there were some stories worth mentioning on TWIW. Oh, and RJ was good enough to chime in on the new Cartier and with some Omega news. But first…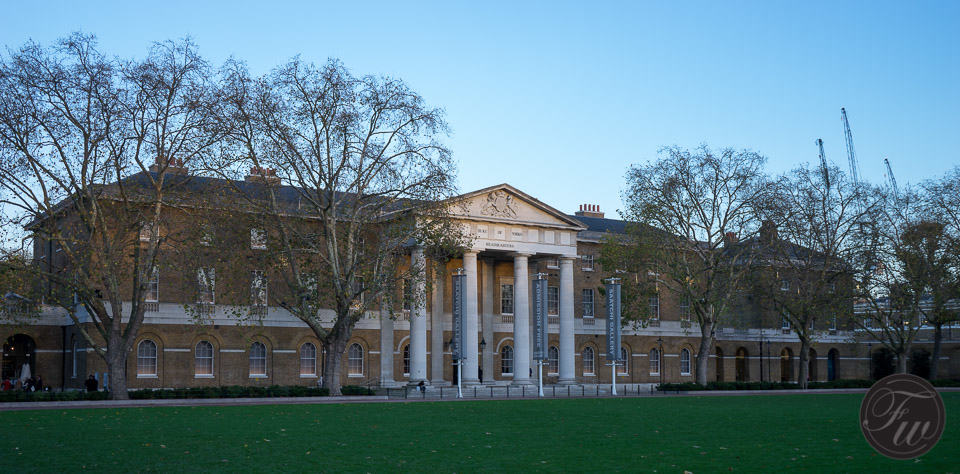 SalonQP(lease make some changes)
At the end of the prior week, RJ and I flew to jolly old England to take in the annual SalonQP exhibition at the Saatchi Gallery in London and it was… I'm just going to skip the bludgeoning that local watch collectors, journalists and we could serve up as it would be too easy. The show was so small (it spanned 1.5 of 3 floors and that's a stretch due to some liberal booth spacing) and the attendance, from our view, seemed thin at best. Look, with Hearst Uk now aboard, a new exhibition director, and what we heard was the final year of a multi-year contract at the Saatchi, we truly hope for big changes next year. I get it that exhibitions are a tough sale in any category these days (unless, seemingly, you're involved in some arcane industry that packs thousands of busy booths into 15 halls in one of Germany's ridiculous Messe's…), but it's London for goodness sake and it's before Christmas. Have the boutiques in London become so nice that people don't need to go elsewhere? Maybe, but QP was supposed to be about providing a no-pressure environment for potential buyers to handle watches. I've said many times that SalonQP could and should be my very favorite event – we TRULY hope that things change next year or we fear that it may become the stuff of legend.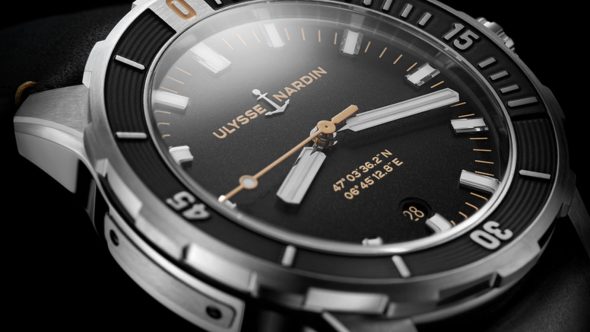 Ulysse Nardin 42MM Diver – I Want to Like It
I'll admit that Ulysse Nardin doesn't offer much that excites me. A lot of their watches look like they'd be at home with the "Camp David" set and while that's a fine aesthetic, it's just not me. Yes, they do offer some nice classic pieces, but I recall the days of the Copernicus and love many of their vintage pieces. So, when I saw that the brand released a new diver this week (another Pre-SIHH reveal), I was intrigued. Upon closer inspection, we have a nicely designed 42mm diver with some cool details. An inward sloping bezel looks good along with a legible, and relatively unfussy dial. As for criticisms, placing the longitude and latitude of the brand's manufacture on the dial looks a bit off and, honestly, reminds me of something a micro-brand might do to try and create some link to a legacy.  But – I can live with it.  Also, while some are frothing at the mouth over the mesh bracelet and hipster straight end links, I think it's a misstep. Unless the clasp is something amazing, one can easily add decent aftermarket mesh. And, honestly, are we at the point where most brands are conceding to the fact that Rolex is one of the few that actually build a good dive bracelet? Moving on, it seems that UN chose to employ a Sellita SW300 and, I'd assume, added some finishing. Look, I've heard recent arguments about how we overvalue the use of an "in-house" movement and I tend to agree. Serviceability and reliability count for something and a new, unproven movement might not provide either. But…this new Ulysse Nardin comes in at 5,800 Euros which is a ton of cash. It's frankly too much cash. Look, I really like the design of this watch, but I'd like it loads more at about 2,000 Euros less – then, it "coulda been a contender."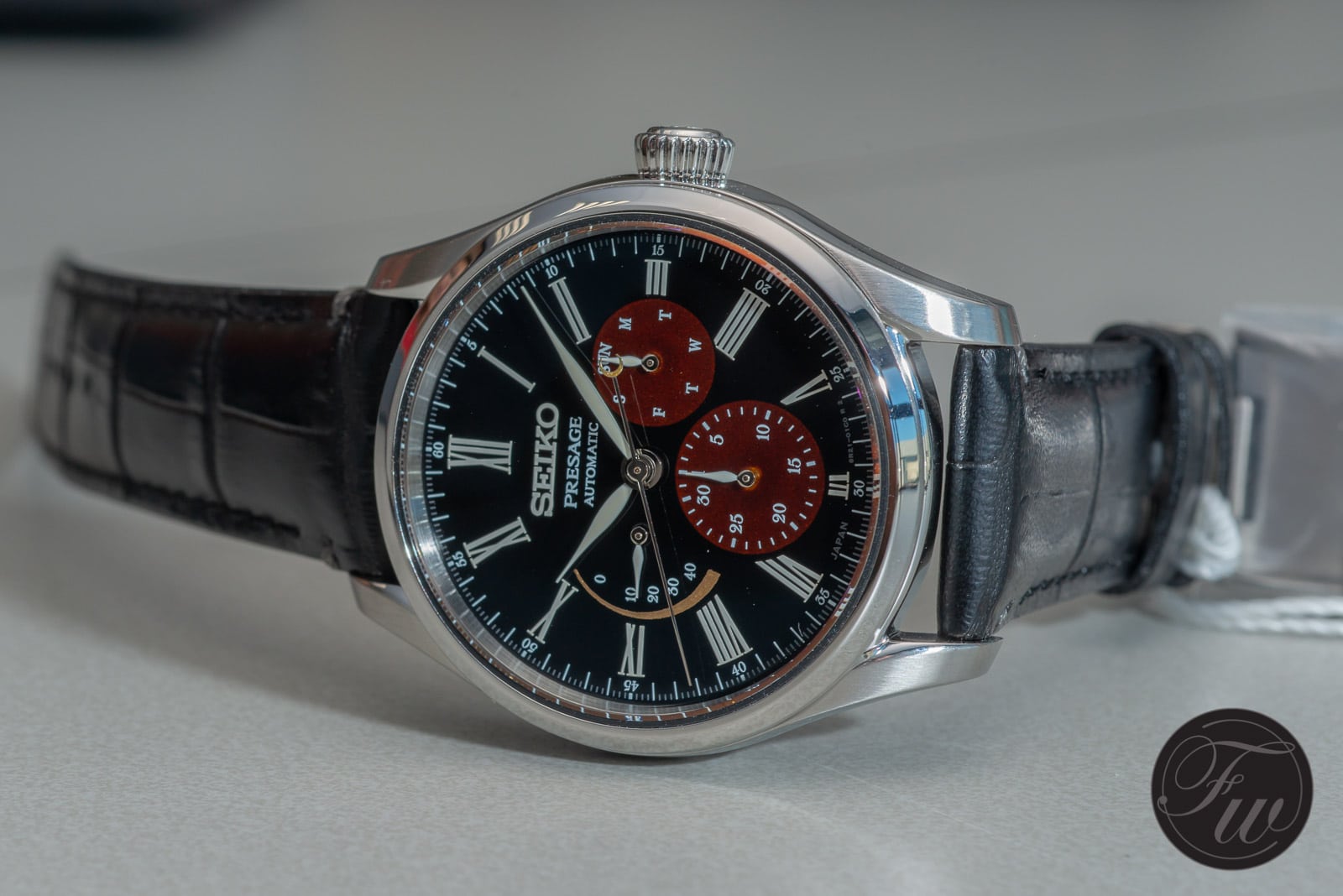 Seiko and Another Limited Edition Presage
This week, Seiko dropped its new Presage Urushi Byakudan-Nuri Limited Edition ref. SPB085 just in time for the holidays. Apparently, if you say the name 5 times in a row at your local Seiko boutique, you can take one of these limited pieces home at a radical discount. That's a poor joke, but what we have is another Seiko Presage featuring some incredible dial work – this time with layers of lacquer. Personally, I love the colors (meant to evoke the sky and moon just before dawn), but the mix of Arabic and Roman numerals seems a bit conflicted. This piece comes in at 2500 Euros and while that isn't cheap, you can bet that the quality of work would cost multiples if it were coming from Switzerland. If you like the style, go have a look at one of the 2000 pieces Seiko has produced. We were there for the debut, so take a look at some hands-on images.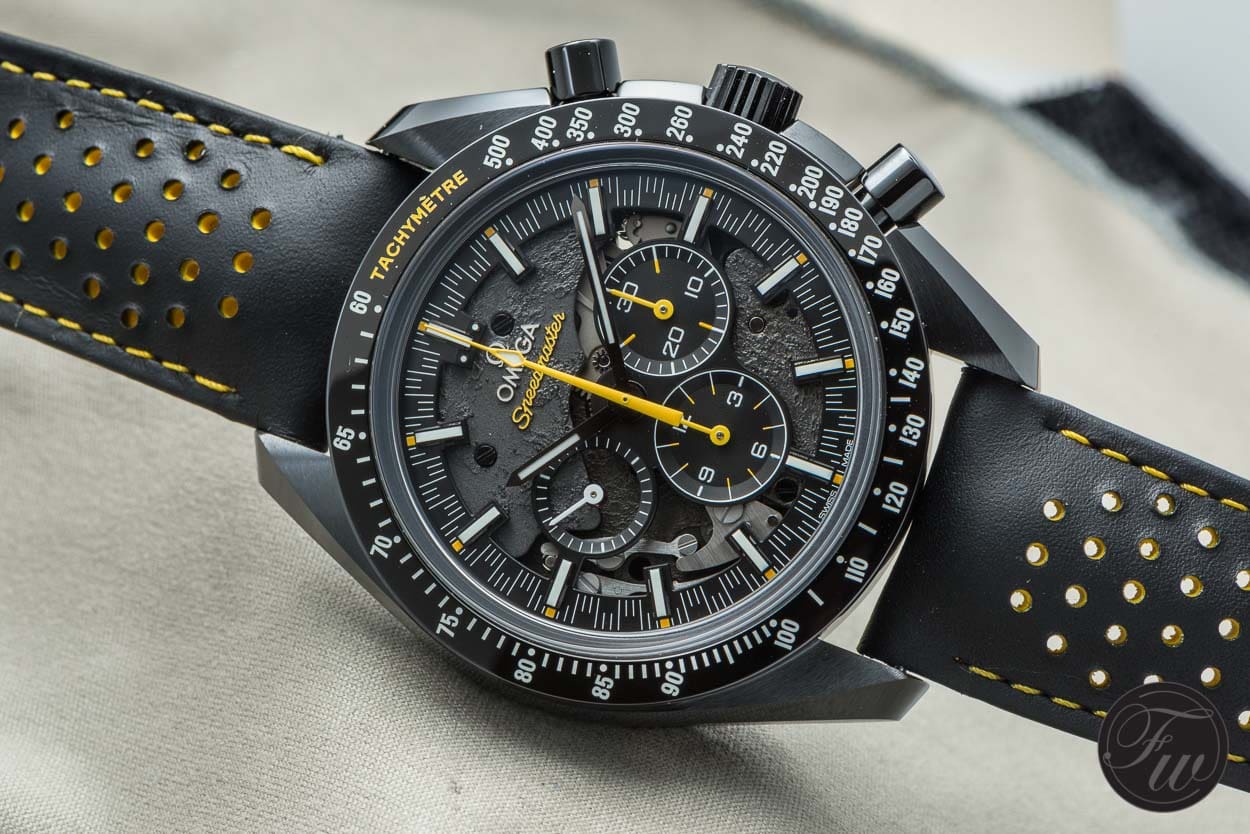 New? Omega Speedmaster Apollo 8
Earlier this year in Basel, Omega showed us their new Speedmaster Dark Side of the Moon Apollo 8. Now, all Dark Side of the Moon models refer to Apollo 8, but they finally emphasized it with this particular model: a watch that has a special skeleton dial and movement. It's different from the regular Dark Side of the Moon models, as this one has a hand-wound Lémania-based movement. There's nothing new here, as we discussed it earlier this year in detail in one of our hands-on articles. So I was a little surprised to find a press release in my inbox last (Speedy) Tuesday, where Omega 'releases' the Speedmaster Dark Side of the Moon Apollo 8. I asked them why they basically re-released this watch half a year later again, but it seems it is now available at boutiques and (more important I guess), they made minor changes to the dial. I did my best to discover any differences, but I don't see them. Perhaps it was more like a technical change. In any case, this watch that commemorates the 50th anniversary of the Apollo 8 mission (where mankind saw the far side of the moon for the first time), is now being delivered to the stores. I wasn't too sure about the yellow accents at first, but I think it is a nice choice afterall, as white would make it a bit too monochrome. Omega did an amazing job on the decoration of the dial and movement and I am really warming up to this piece. Oh, and it is not a limited edition, so all the haters can buy one now.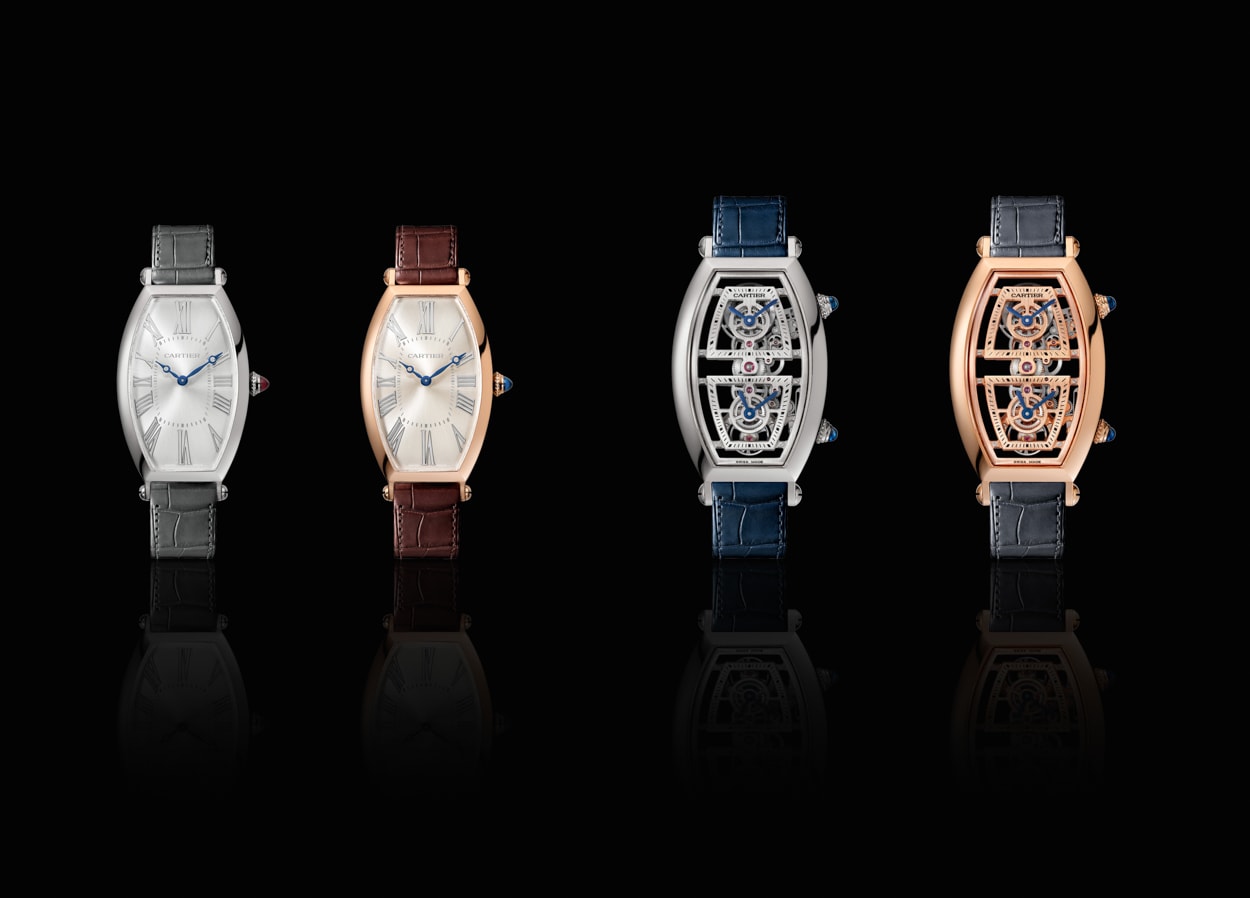 Cartier Privé Tonneau Collection
It is almost time for the annual SIHH in Geneva, where brands from the Richemont Group and Audemars Piguet, Richard Mille, Parmigiani and a number of independent watchmakers show their novelties for 2019. One of the highlights of that show for me is the presentation by Cartier. Although I am not a Cartier owner, I do like that they have a well-structured collection and the ability to keep coming up with new watches that trigger my interest. Since it is roughly a month and a half to go until the show, the pre-SIHH releases (and embargos) are flooding our mailboxes already. Last week we received a pre-SIHH release from Cartier, introducing a number of Privé Tonneau watches. The design is based on an original Cartier tonneau-shaped watch from 1908 according to the press release. While it's absolutely nothing for myself to own or wear, I do appreciate the design and boldness of these watches. The boldest of the bunch is definitely the Skeleton Dual Time Zone Tonneau, limited to 100 pieces each (in platinum and pink gold) that actually houses two movements per watch. Then there are two Tonneau watches for those who are less outgoing, in platinum (100 pieces) and pink gold. They contain just two hands, no date, and a large tonneau-shaped case on an alligator strap. I am definitely favouring the platinum two-hand model, which I am going to give a try in mid-January for sure.
That's all for This Week in Watches, we'll be back next week!