This Week In Watches: December 12, 2020 — Delightful Dials And Collaborations Down Under!
This week sees some delightful dials and our bothers from down under at Time+Tide do their thing...
It's always good when we get a few interesting bits fall into the inbox. Some weeks are slower than others, but I found plenty to keep me interested this week! Delightful dials aplenty and more!
Time+Tide released their first collaboration, Minase and Laurent Ferrier work their magic with stunning dials, and ArtyA goes up in my estimations. Let's dig in…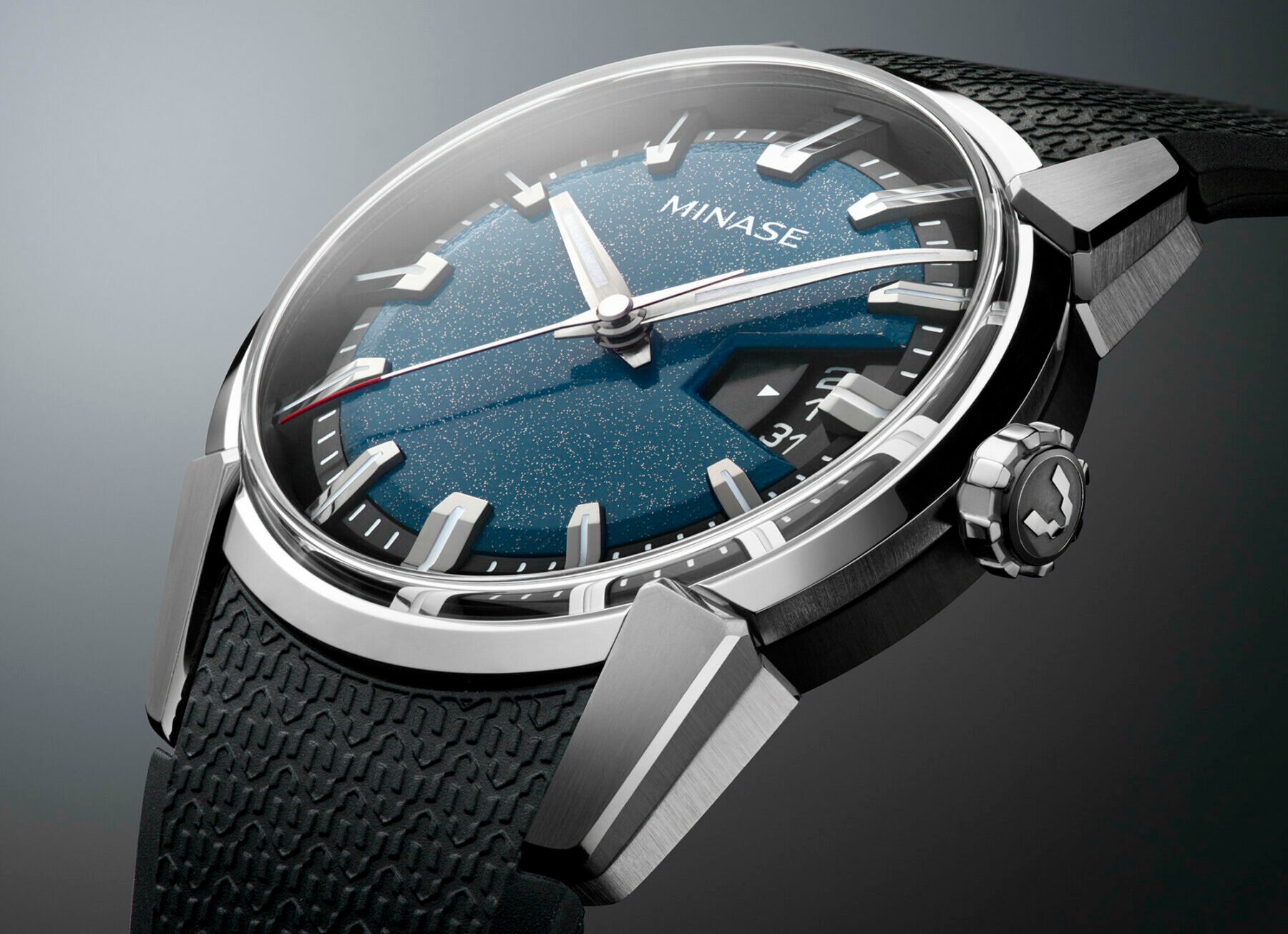 Minase Divido Deep Blue Urushi Silver Maki-e Dial
Today is not the first time I've covered news and releases from Minase. There's a good reason for that: I like the Japanese brand's watches — especially the Divido family, which we see here today. Mike wrote a hands-on article about the Minase Divido last year. It's worth giving this a quick read to familiarise yourself with the brand, and it's base offerings because this watch you see before you today is a special edition and offers far more than their base models. The Minase Divido Deep Blue Urushi Silver Maki-e has a couple of very worthy upgrades.
The finished result is quite spectacular indeed!
The first and most prominent of these is that gorgeous Urushi Silver Maki-e dial. I mean, you can't exactly miss it. Urushi is a special lacquer fabricated from the Urushi tree sap, which is native to Japan, China, and Korea. Lacquer sap (which happens to have some pretty nasty toxic qualities in its "raw" state) is frequently used as a lacquer in Japan because of its very resistant properties. Indeed, it contains a resin that becomes very hard, durable, and almost plastic-like when exposed to moisture and air. Owing to its potential toxicity, it is not the easiest or most forgiving substance to work with! Maki-e is a dial painting technique that means "sprinkled picture". A painted lacquer base is sprinkled with metal powder, silver in the case of Divido. The finished result is quite spectacular indeed!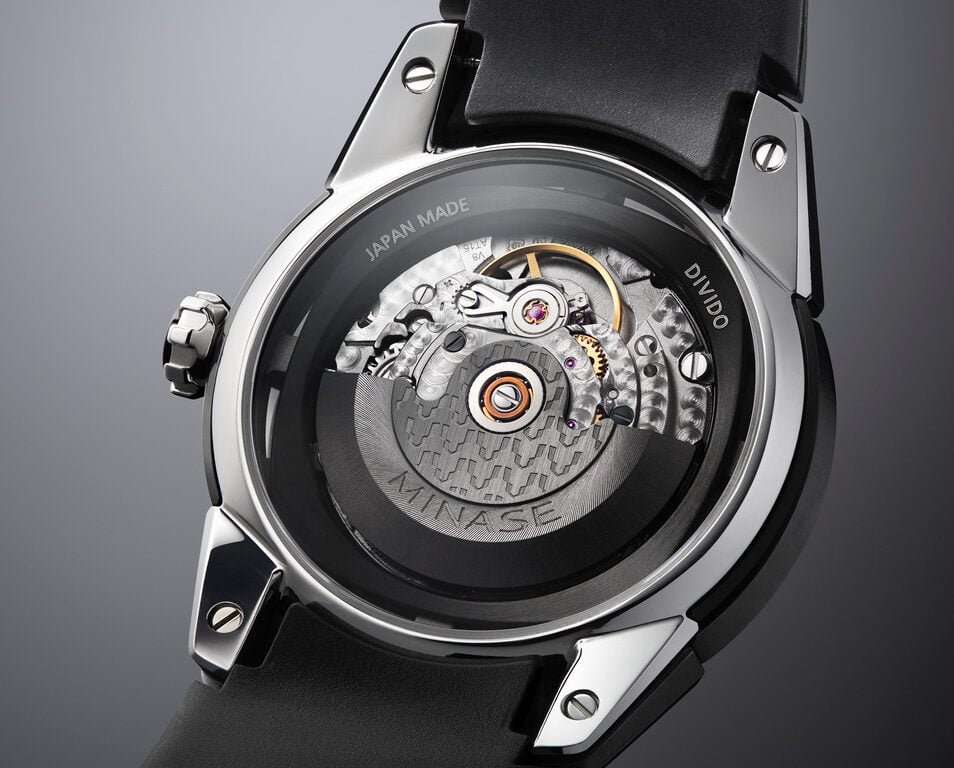 An impressive and premium update
The other significant change for the Divido is round the back. I've heard some people say about Minase watches that, while they were stunning from the front, but lacked a little pizzazz around the back. That is a fair point; the 2824-based movement is reliable if not bland looking with the standard rotor and finishing. Minase has addressed this very nicely for the Urushi model and will continue to do so on all of its limited editions moving forwards. Treated in black, Minase's new customized rotor is decorated with tiny versions of the Minase logo – a drill head paying tribute to the brand's parent-company Kyowa.
The movement holder is also black and engraved with "Japan-Made" and "Divido". In all, these upgrades represent a real step forward for the brand. Minase has been making some hugely positive impressions with the Fratello team, that is for sure. The Minase Divido Deep Blue Urushi Silver Maki-e costs 5,350 CHF, and there is only one piece left at the time of writing — these watches move fast! You can read more on Minase's website.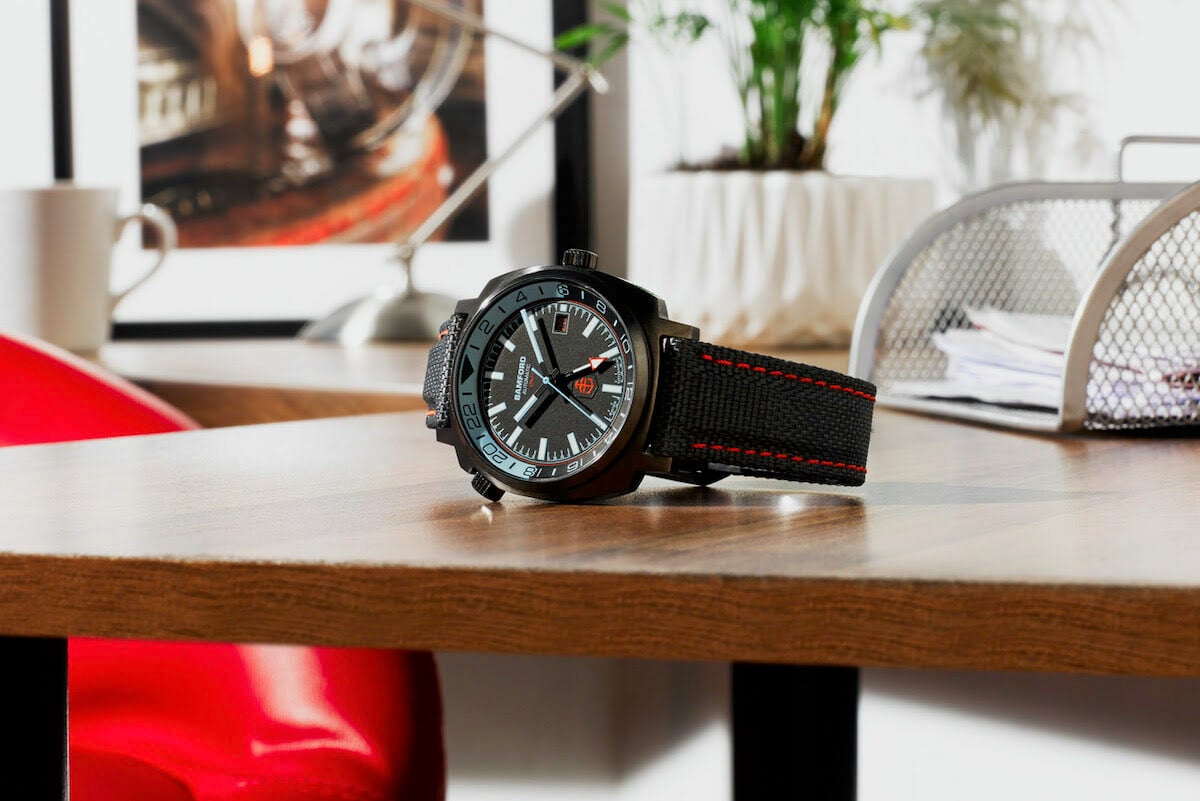 Bamford x Time+Tide GMT1 and GMT2
Our good mates down under at Time+Tide have released their first collaboration watches, and they're looking pretty sharp. Designed in conjunction with Bamford Watch Department, they ooze confidence and coolness. Introducing the Bamford x Time+Tide GMT1, a Limited Edition of just 50 pieces, and the Bamford x Time+Tide GMT2 which is not limited in quantity but will only be produced only for 2021.
Simple but effective!
The reason they wanted to release two watches is simple enough but quite well thought out. Collectors love the excitement and anticipation of getting a limited edition watch on their wrists. Still, there is also frustration and occasionally a bitter sentiment that comes with not securing a limited release. You only have to look at the constant disappointment that befalls many people whenever Ming drops a new watch. To combat this soul-crushing feeling, Time+Tide worked with George on two designs. Simple but effective! The watches are based on Bamford London's GMT model and they both feature a 100m water-resistance and an extremely wearable 11.7mm thick case profile. The cases are hewn from hard-wearing 316L stainless steel, and powered by the Swiss-made Sellita SW330-1 GMT movement.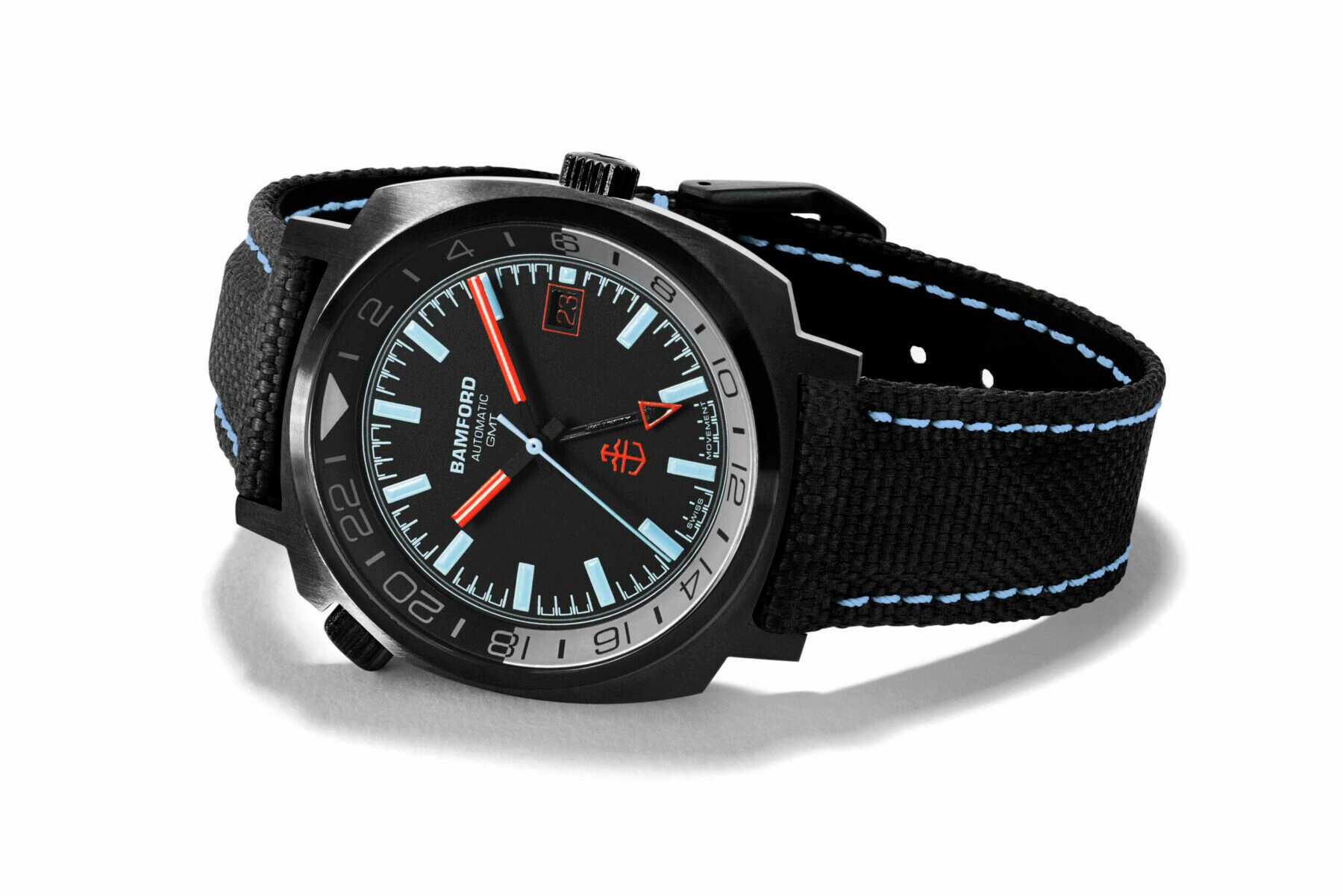 An eye-catching couple of dials
The Bamford x Time+Tide GMT1 features the Time+Tide Burnt Orange color on the strap stitching, T+T Logo, Roulette Wheel Date Window (that alternates blue and orange), and GMT Hand compliment the Bamford Blue Internal GMT Bezel, hands, and hour markers. The watch comes on a Time+Tide exclusive quick-change Cordura Strap and a matching brushed steel bracelet. The Bamford x Time+Tide GMT2 features a DLC case and matching DLC coated bracelet and a black with blue stitching Cordura Strap.
The Bamford x Time+Tide GMT1 and Bamford x Time+Tide GMT2 are both priced at $2,195 excluding taxes.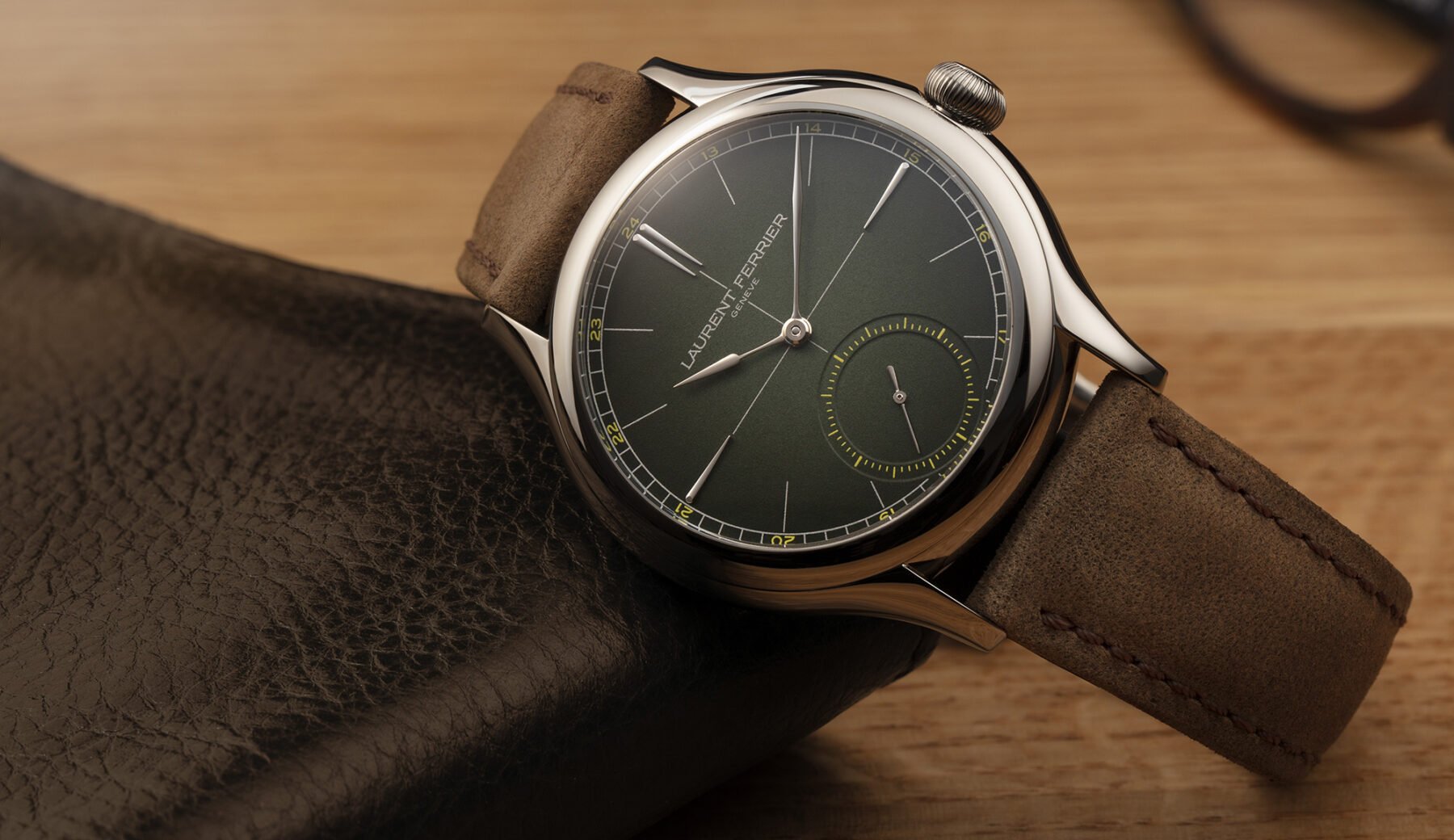 Laurent Ferrier Classic Origin Green Dial
When Laurent Ferrier releases a new watch, you quite rightly sit up and listen. This week we see the Swiss watchmaker's eponymous brand commands our attention with a gorgeous green number. I think Laurent Ferrier sometimes flies under the radar a little bit for much of the watch collecting community, myself included. Sometimes we are so enamored by the brands with the big marketing budgets (think Patek or AP) that we don't get a chance to see brands that are as deserving of our attention, if not maybe more so. Laurent Ferrier created the Origin Classic as a 10th-anniversary celebration piece. The well-proportioned 40mm, Grade-5 titanium case encompasses the same smooth and curved lines as the brand's inaugural model. This is nothing new in itself, though — the real bit of news comes in the form of this stunning new dial.
It's a really clean and very well executed combination.
This limited edition features a luscious, gradient opaline dial that transitions from a soft, translucent moss green at its center to a deep, rich, forest green near the edge. A green-on-green fume if you like. The dial is completed with the 18-carat white gold Assegai-shaped hour and minute hands. It's a really clean and very well executed combination. Classic and timeless. Beating away inside is the LF 116.01, a brand new, highly-finished hand-wound caliber with an 80-hour power reserve, which is visible through the sapphire case back.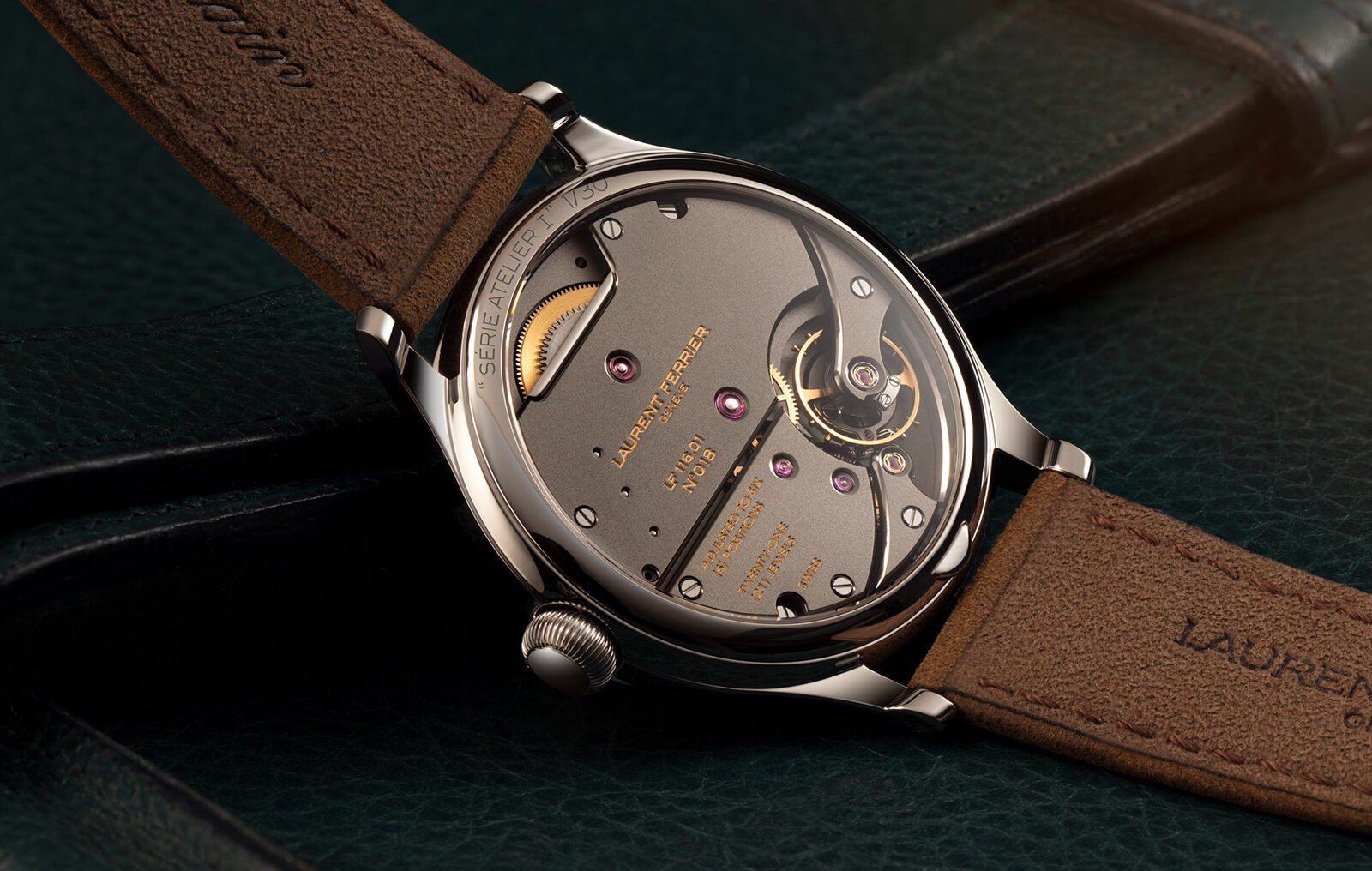 High-level watchmaking, at a reasonable price
As with all fine watchmaking, this is not a budget-friendly price, but with the high level of design, finishing, and watchmaking on display, you wouldn't expect it to. Priced at a non-unreasonable 28,500 CHF, you get a lot for your money from this watch. Want to find out more? Head over to Laurent Ferrier's website.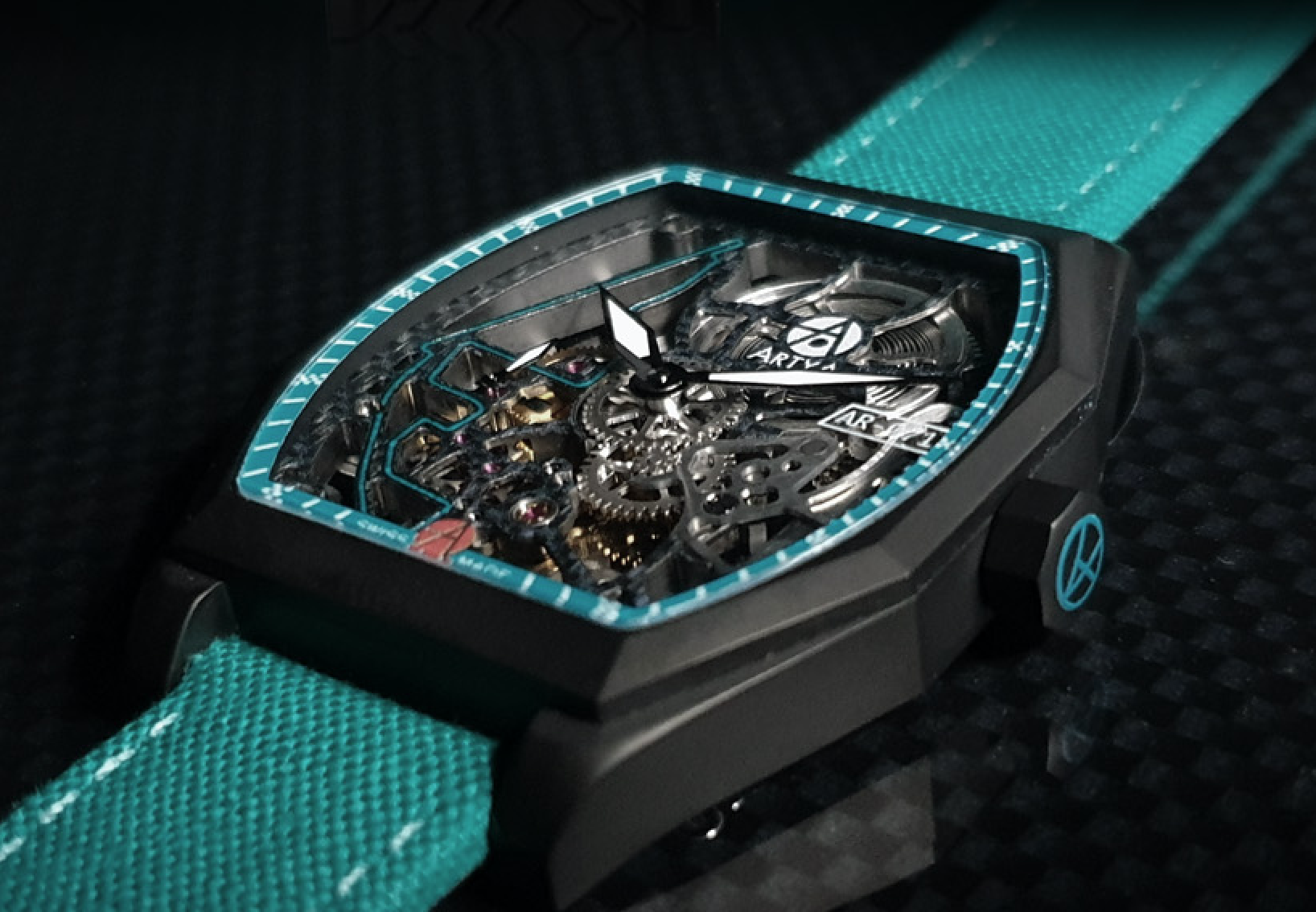 ArtyA Special Abu Dhabi Formula 1 Circuit
Ahhh ArtyA. I have had a couple of run-ins with this brand in this weekly column. Thankfully each time we seem to be aligning more with the brand's designs and my personal tastes. Some of the previous releases have trodden a fine line between watchmaking and very niche fine art. While watchmaking is an art, I think sometimes this definitive line between the two can become too blurred, and objectiveness is lost.
…hyper-modern sports watch.
Thankfully for me, ArtyA has released the latest watch with watchmaking clearly in the front of its mind. Moving away from the "modern-art" design style of the 'Burning Spider' and 'Son Of A Gun,' the Special Abu Dhabi Formula 1 Circuit is more of a more traditional, hyper-modern sports watch. I don't think it's unfair to say that some of the design cues have been influenced by the likes of Richard Mille and Hublot, with this skeletonized style dial design made popular by both of those brands.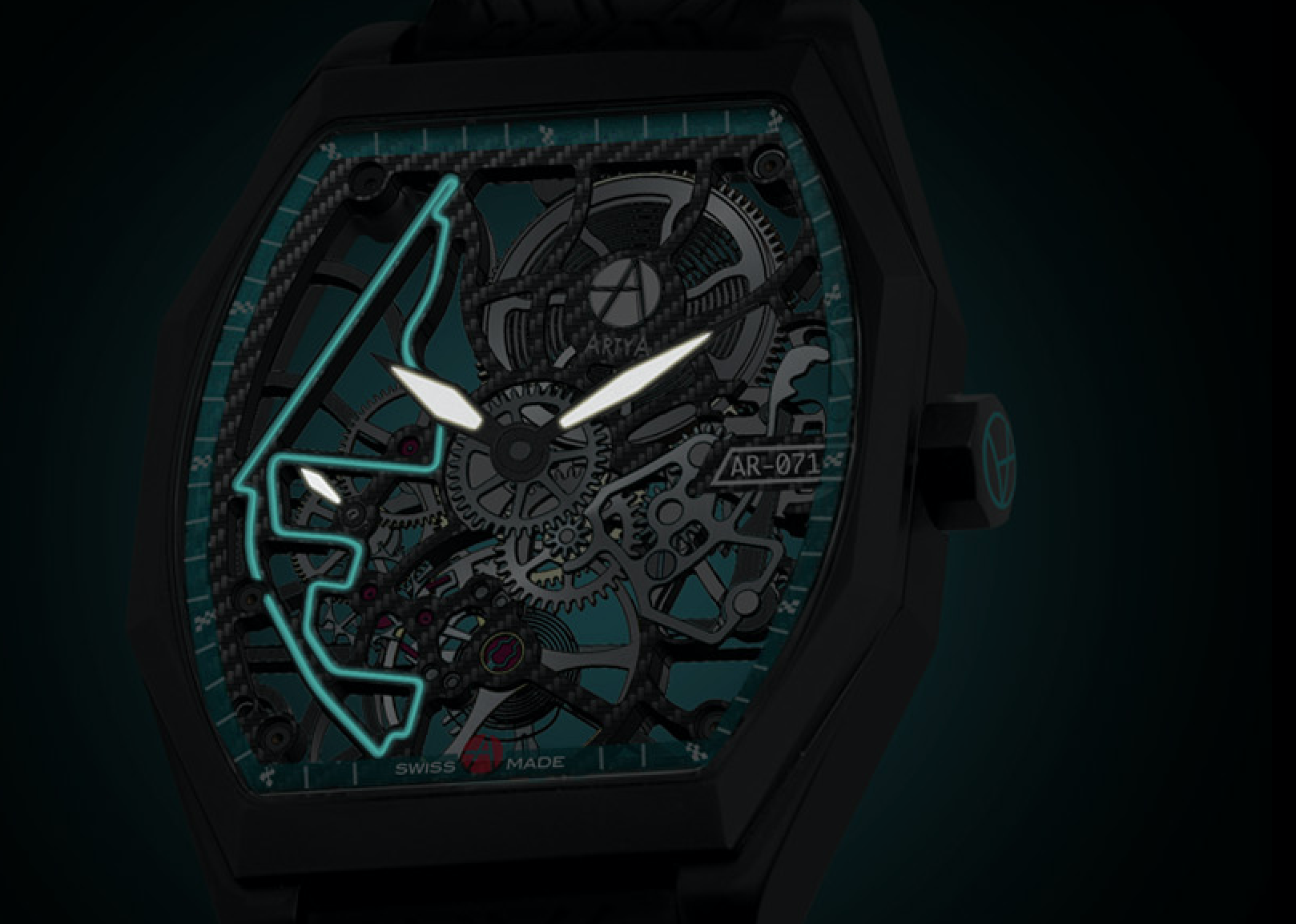 For fans of Abu Dhabi Grand Prix
As the name suggests, this watch does indeed have a Formula 1 tie-in, specifically to the Abu Dhabi Grand Prix. I didn't notice it at first, but the circuit itself features on the dial and is illuminated in low-light conditions thanks to the subtle use of SuperLuminiova. Maybe slightly cheesy on paper, but in reality, it's executed quite nicely.
You can read more about ArtyA and their creations on their website.
So that is it for this week's roundup. What did you like? What didn't you like? Did you love the Minase dial as much as I did? Let me know in the comments below.