This Week in Watches – July 27, 2019
Your weekly shot of news - This Week in Watches
Ahoj, hodinky kolektory! It's This Week in Watches for July 27, 2019.
So, we're now in full vacation season mode here in Europe.  That means crowded airports, perhaps time for boring DIY jobs, and other fun activities.  I suppose a lot of these holidays leave a lasting impression after their culmination.  But I was recently thinking back on last weekend's Moon Landing 50th Anniversary.  For sure, the mission and the actual landing represented incredible milestones, but think about what came afterwards.  Can you imagine having blasted off to the moon, either walking on it or orbiting it (let's not forget Mr. Collins), and then returning to home?  Forgetting the quarantine period post-touchdown, things must have been fairly mundane for this trio afterwards – for years or even for the rest of their lives.  I mean, how can you top going to space?  And worse, maybe the trio thought we'd be heading back to the moon with some semblance of regularity and that they could go again.  Well, we've seen how that's turned out…and let's hope things change.  Enjoy your vacation: may you do something 1/1000th as epic as that crew!  Moving on, it's time for This Week in Watches.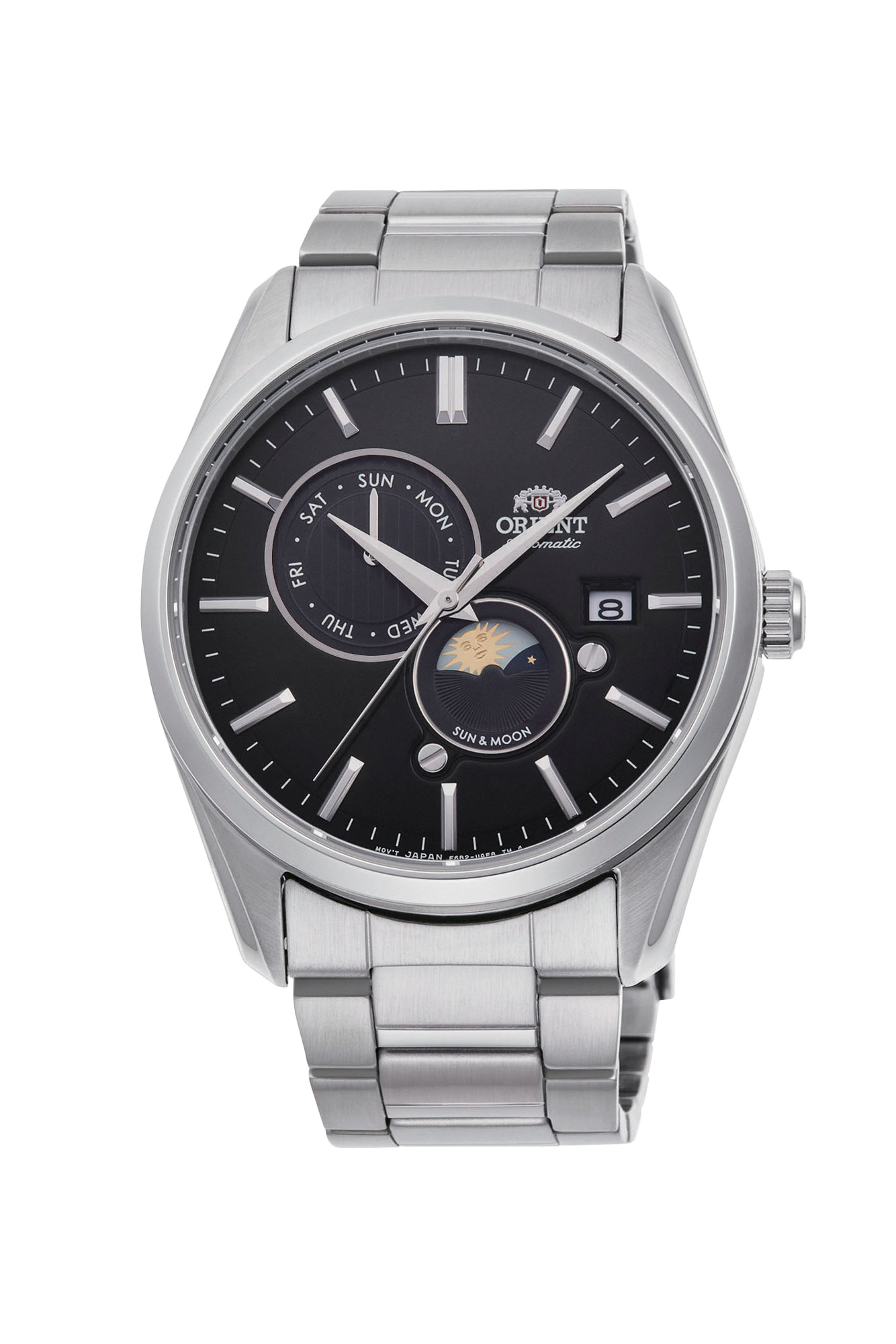 Updated Orient Contemporary Sun & Moon
Orient makes their debut on This Week in Watches.  I'll admit, we're just getting going on Orient here at Fratello and Orient is kind of just getting going in Western markets.  I've stated that we met them in Basel this year and it was a nice introduction to the brand and where they'd like to go.  For sure, they have a cult following around the globe, but they're now making a concerted effort to market the brand.  But did you know that Orient apparently has no real names for their watches – although the watch you see here seemingly does have a name as the Sun & Moon?  You'll think me crazy as the "Mako" and "Bambino" are quite well known, but these are apparently all unofficial.  Well, today we have a refresh of the of the ET0P.  It's a neat watch with an in-house, hacking automatic (cal F6B24) that can be hand wound and is visible via a display back.  At 41.5mm in diameter, the stainless ET0P with sapphire crystal is available in five different variations (dial color, bracelet, strap, gold plated) and features a moon phase, day indicator and date.  It's water resistant to 50 meters as well, so this is a watch that's fit for duty just about anywhere.  While we don't have European pricing yet, Orient has priced these pieces from $365-395 and that strikes me as a good value if the design is of interest.  I checked out the prior model and this update has a much smoother look, a cleaner dial, and better water resistance.  Expect these to arrive in Europe in August.  They're not on the official Orient site yet, but keep checking.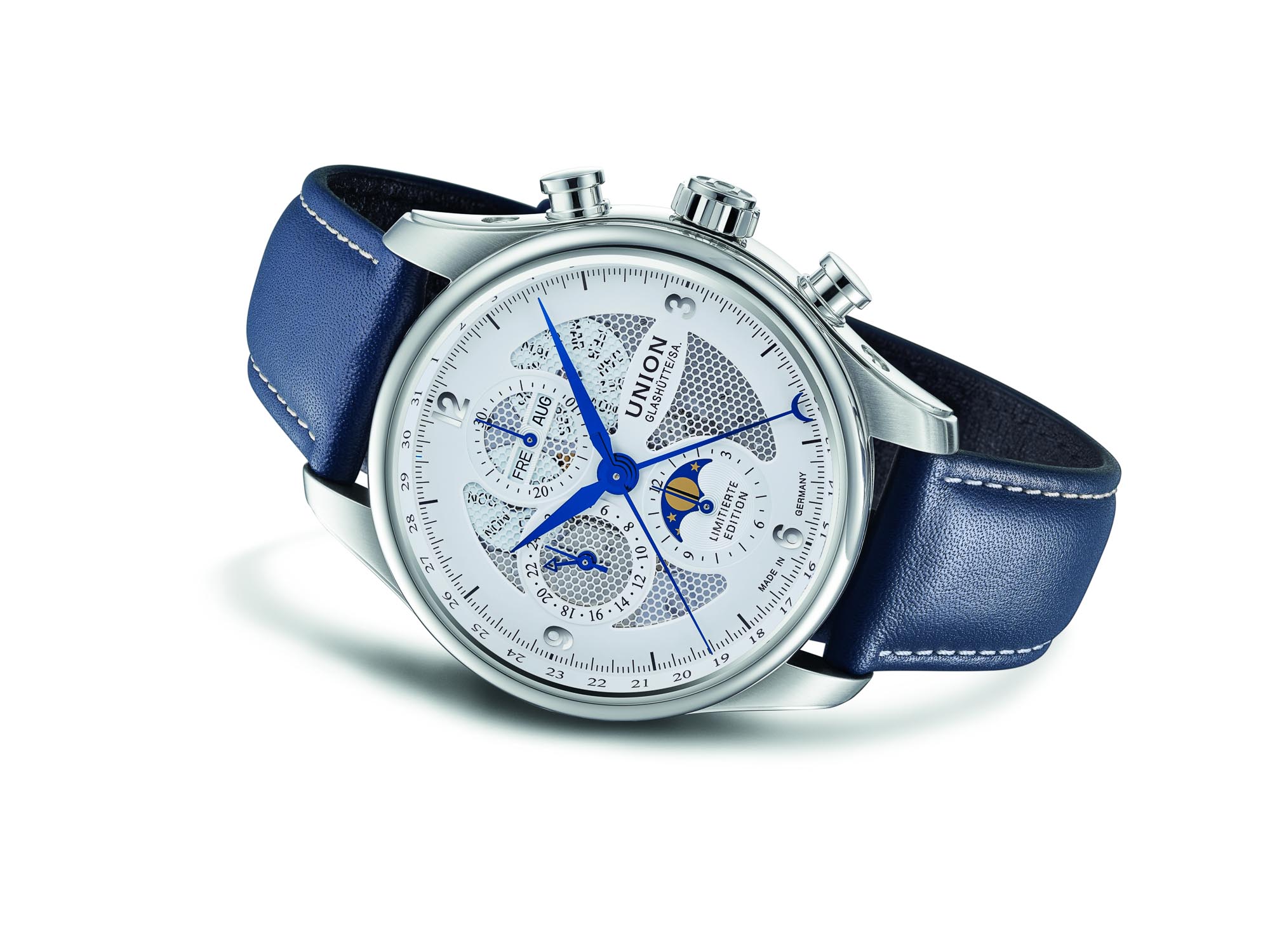 UNION Glashütte Belisar Moon Phase – Sachsen 2019
Up next on This Week in Watches is the UG Belisar Moon Phase Chronograph Sachsen Limited Edition 2019.  Yep, that's a long name, but what we're looking at is essentially a Belisar Moon Phase Chronograph (like the one we reviewed here) made to commemorate the 2019 Sachsen vintage car rally.  The chronograph is a 300 piece run that adds a cool new dial that allows one to see parts of the movement.  I'd guess that the honeycomb pattern recalls the grills of older cars.  Regardless, it looks nice and the overall blue and white color scheme looks rather regal. At 3,200 Euros, the 44.5mm stainless pieces should be arriving at retailers now.  You can find more information on the UG official site.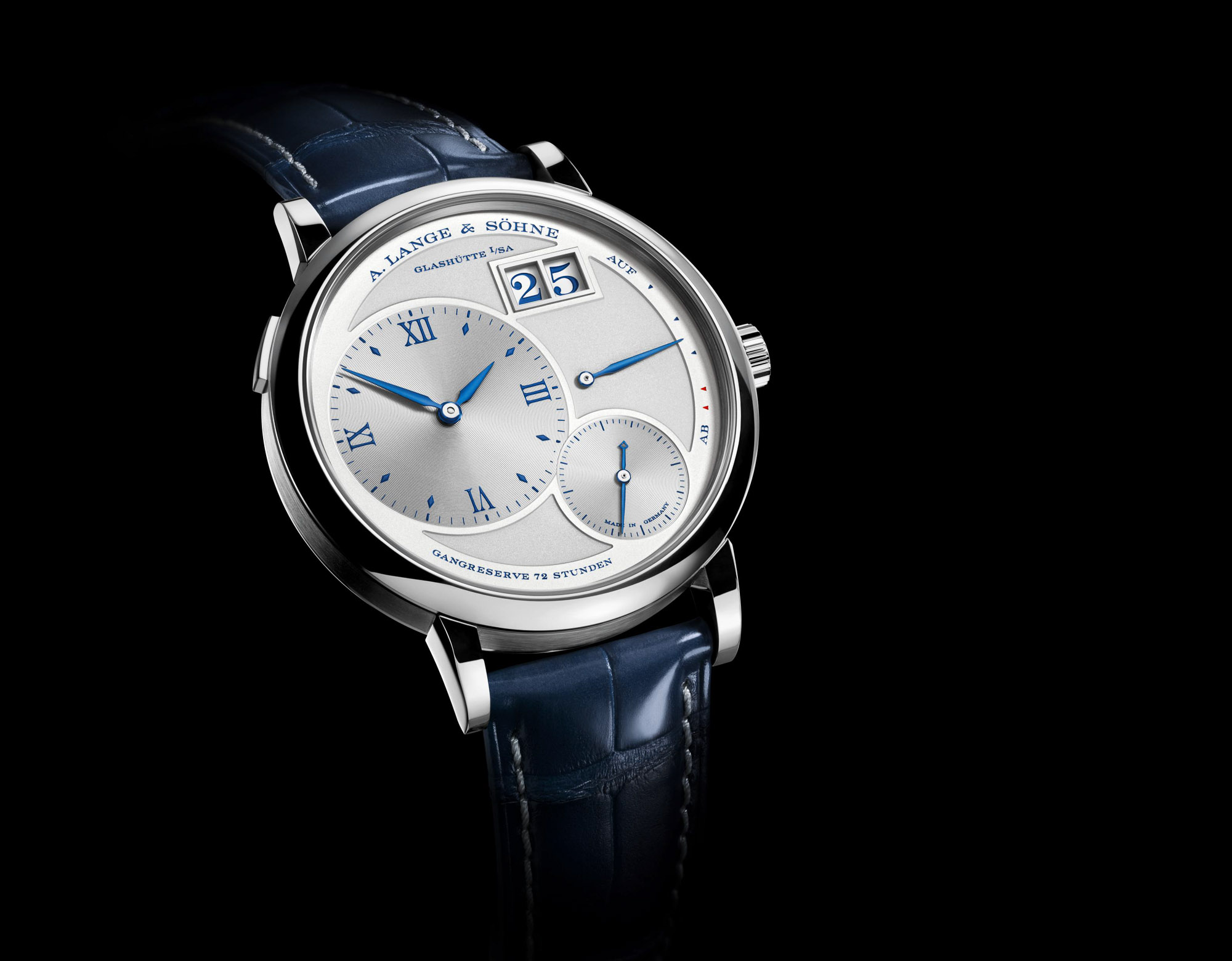 Grand Lange 1 "25th Anniversary"
In what can only be classified as the antonym of serendipity, I've had to put myself through the torture of reporting out on the monthly Lange 25th anniversary releases since kicking off This Week in Watches.  These watches have all been so damn good looking and today's new release does not buck that trend.  In the now familiar white gold case with silver dial and blue accents, we have the Grand Lange 1 (ref. 117.066).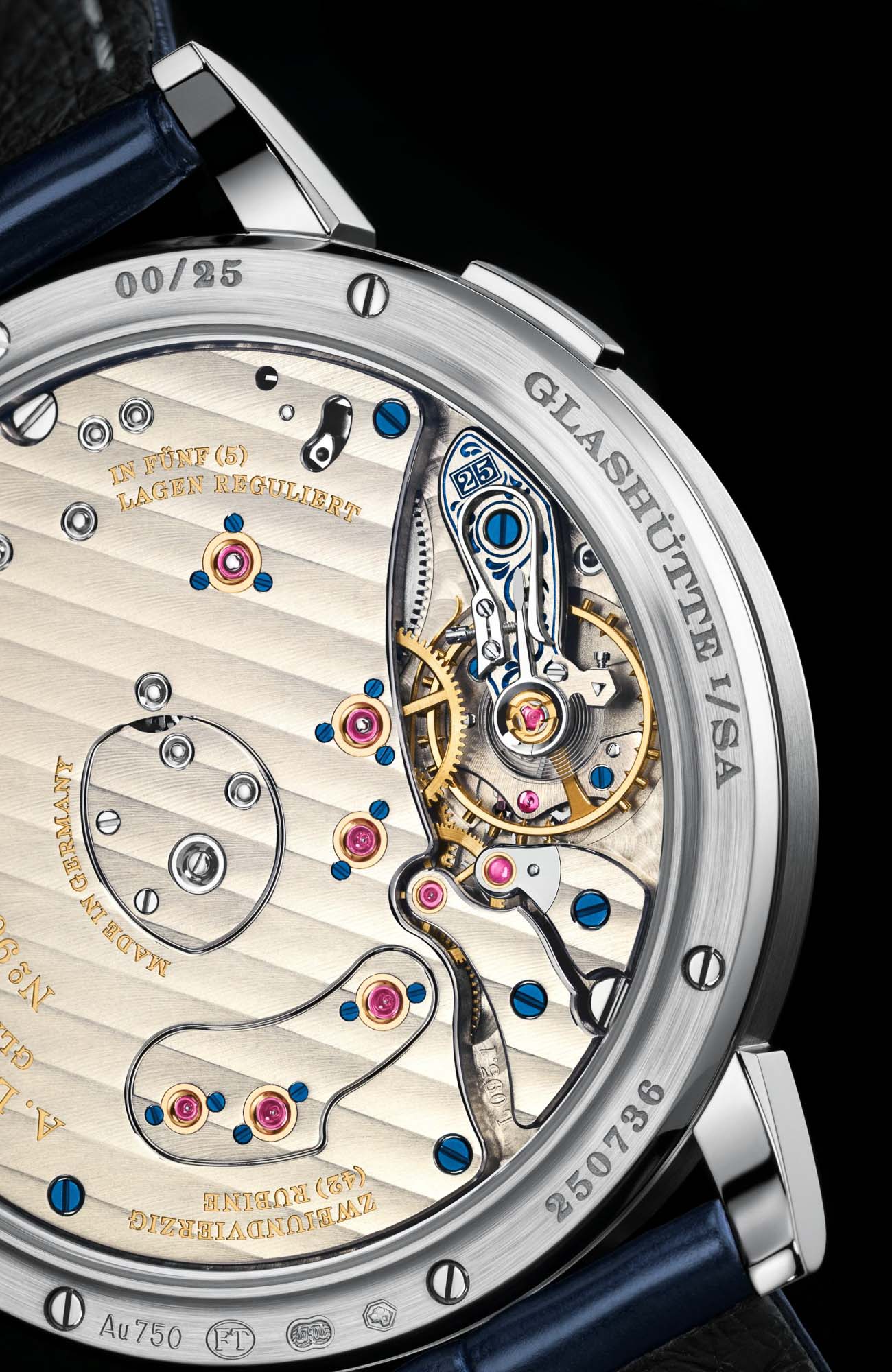 This is visually the same watch as the Lange 1 (which kicked off the party this year with a run of 250 pieces) but 2.5mm larger in diameter at 41mm.   But there is a catch and that's a different  movement in order to keep similar lovely dial proportions.  No worries, though, as the L095.1 is still hand winding and has a power reserve of 72 hours.  In the Fatherland, this will set you back a cool 43,700 Euros, but I'm guessing that won't pose a problem to prospective Käufers.  Swing on over to the Lange site for more information.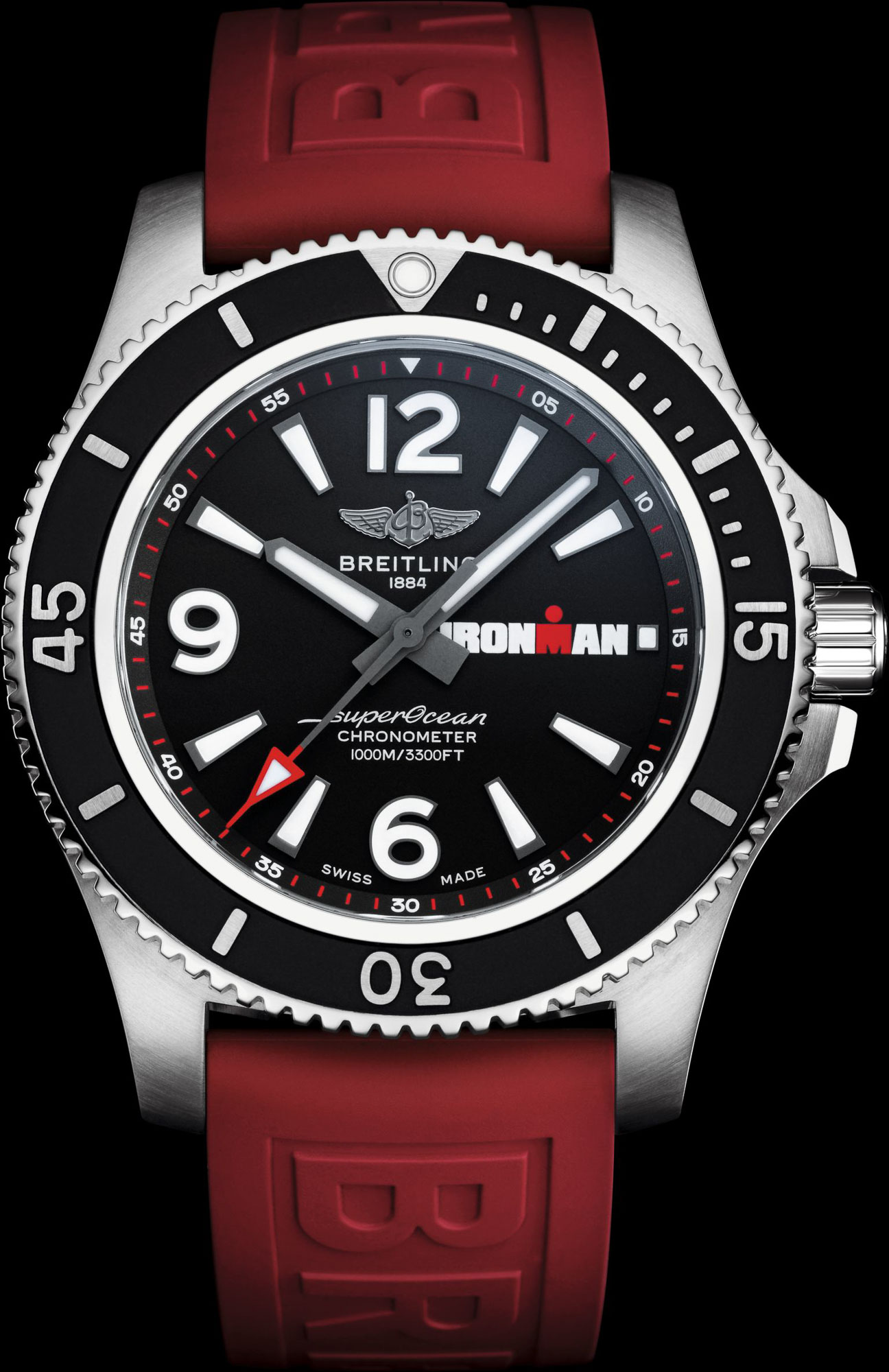 Breitling & Ironman
We received word this week that Breitling is now the official luxury timepiece sponsor of two Ironman events (Nice, France, and Kona, Hawaii).  With that they've released a limited edition (300 pieces) Superocean Automatic in 44mm (we took a look at the updated Superocean collection earlier this year here).  The 1000M stainless diver features a black dial with some red highlights – the seconds hand arrow tip and the outer minutes track.  What's of real interest to me, though, is that the watch has the "Ironman" logo at 3:00 where the date window lies on normal edition Superoceans.  So, that's intriguing and nice to see that Breitling is open to no date models.  At 3,580 Euros and on a red Diver Pro III rubber strap with pin buckle, this watch is 230 Euros more expensive than the normal 44mm models on strap.  They'll be available for purchase online, in Breitling boutiques and at the aforementioned Ironman events.  For more information, see the official Breitling site.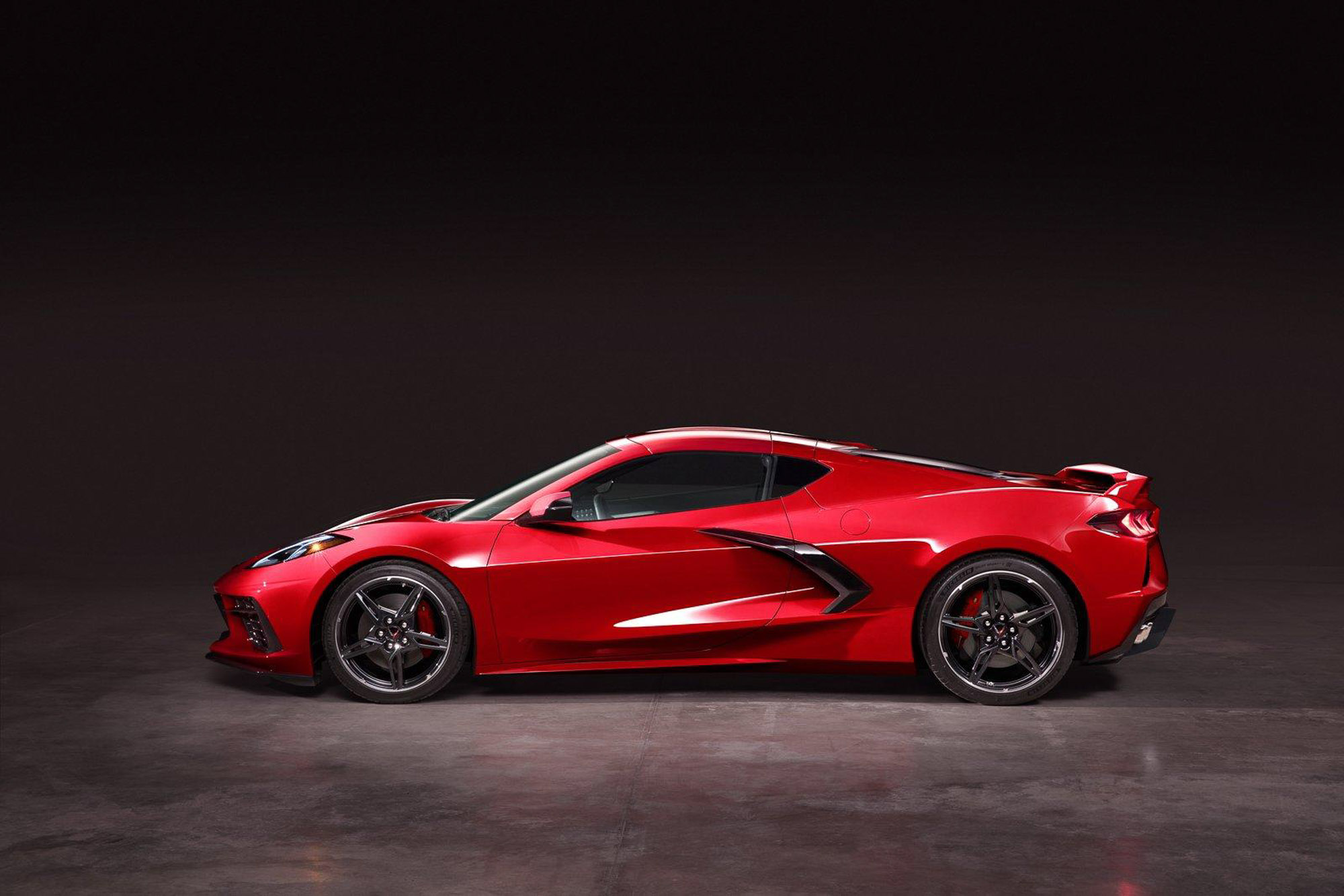 Corvettes and Astronauts
Next up on This Week in Watches is our related but unrelated section.  If you were wondering, I'm the culprit behind last week's Instagram post on the Fratello feed of the newly announced Chevrolet Corvette C8 (picture above via Chevrolet).  I'm an unabashed car nut, but I'm actually not a massive Corvette fan.  What we saw on the night of July 19th (California time, which equals "not a good time" for anyone else), though, has me – and I'd guess a lot of other – non Vette fans intrigued.  The new C8 is mid-engined, comes with a normally aspirated pushrod (hell yeah, and don't waste your time arguing with me – I don't care about your factually correct OHC point of view) V8 that will deliver 495hp, a DCT, and will still deliver excellent mileage.  And for Robert-Jan, it can hold a couple bags of his precious "sticks".  It's combined with an interior that finally looks the part and will start at under 60K simoleons – yeah, pack my sh*t, move me back and abscond with my money!  But, I'm not here just to show my excitement about this newest dose of American iron, errrr fiberglass.  No, what I thought I'd shed light on is that Corvettes have long been associated with the US Space Program.  Heck, if you saw The Right Stuff or Apollo 13 you'd note the number of C3 Vettes being driven by astronauts.  Well, Chevy's newest Vette was actually partially introduced (at a massive PR event that Friday night at a historic 1940's California hangar) by US Astronauts Mae Jemison and Scott Kelly.  Some saw this as self-serving and far-reaching – especially the night before the 50th Anniversary – but that's not so.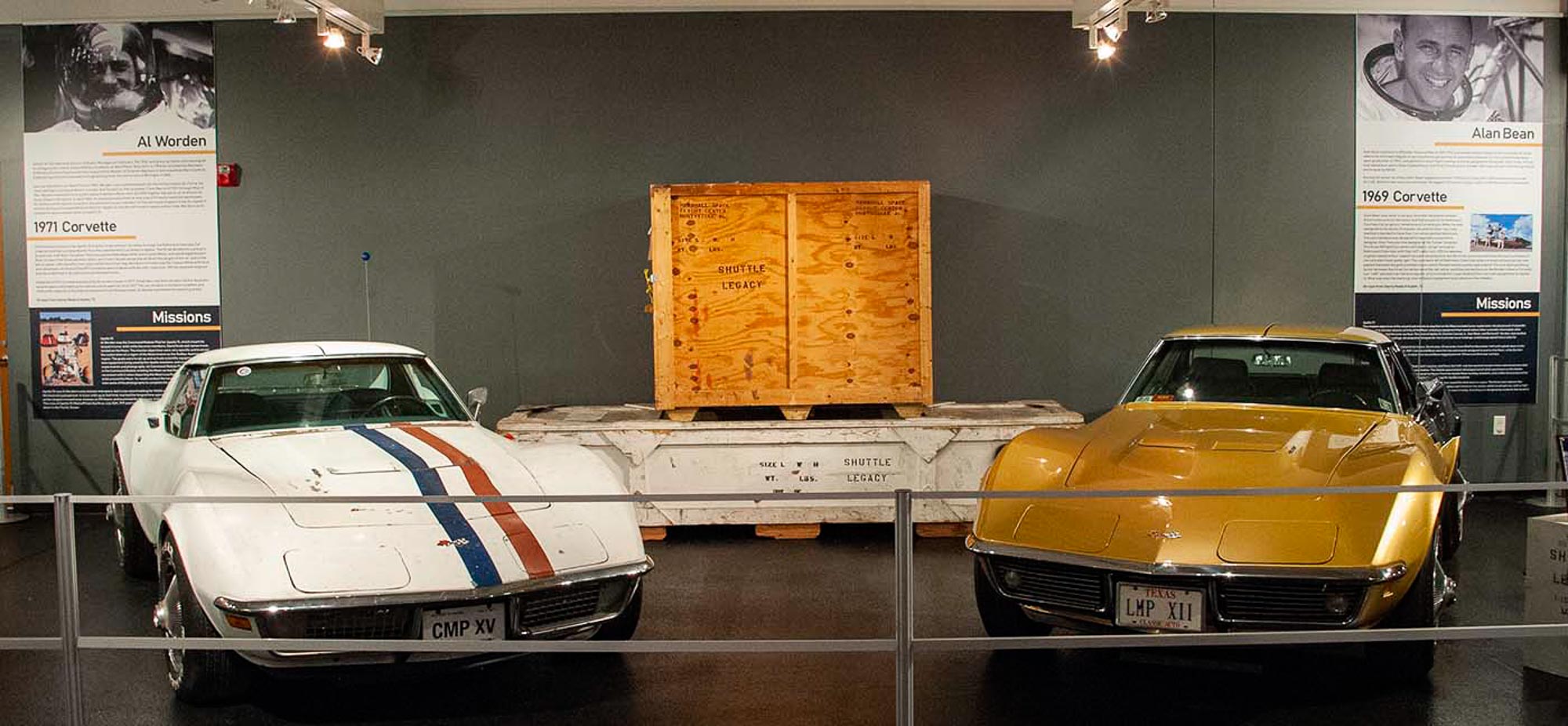 As stated before, Corvettes were a part of the space history fabric as a local dealer near Cape Canaveral famously offered astronauts and their families $1 per year leases on two cars per year – presumably one for the astronaut and one for the family.  Most of the astronauts chose Vettes because, well, why the hell not?  Well, at some point, the astronauts got around to designing some exterior packages for their cars.  Motor Trend presents a great article on the first of these "Astrovettes" and it turns out that the owner (Danny Reed of Austin, TX) of the remaining car from that first set of vehicles (he has Alan Bean's- the Lunar Module Pilot of Apollo 12) found an example of a later car (Al Worden's – Command Module Pilot of Apollo 15).  You can see a picture above from a display of both of Reed's vehicles courtesy of Bruce Troxell and the National Corvette Museum.  By the way, Reed found Bean's car on a used lot for $3,230 – a nice film is here – and it's likely worth over $1 million today.
That's all for This Week in Watches – enjoy your weekend!