Titoni: Timeless Elegance From The Line 1919 Collection
Classic styling with contemporary calibers
Titoni's most minimalist watch series, the Line 1919, presents the company's first-ever self-developed and manufactured movement. The name of this series pays homage to the founding year of the Swiss brand.
The Line 1919 celebrates Titoni's long-standing promise to produce classical timepieces that remain true to the finest tradition of Swiss watchmaking. The first-ever self-developed and manufactured movement in Titoni's history, the T10 caliber, ticks at the heart of all models in this series. We recently discussed the origins of this caliber on Fratello here.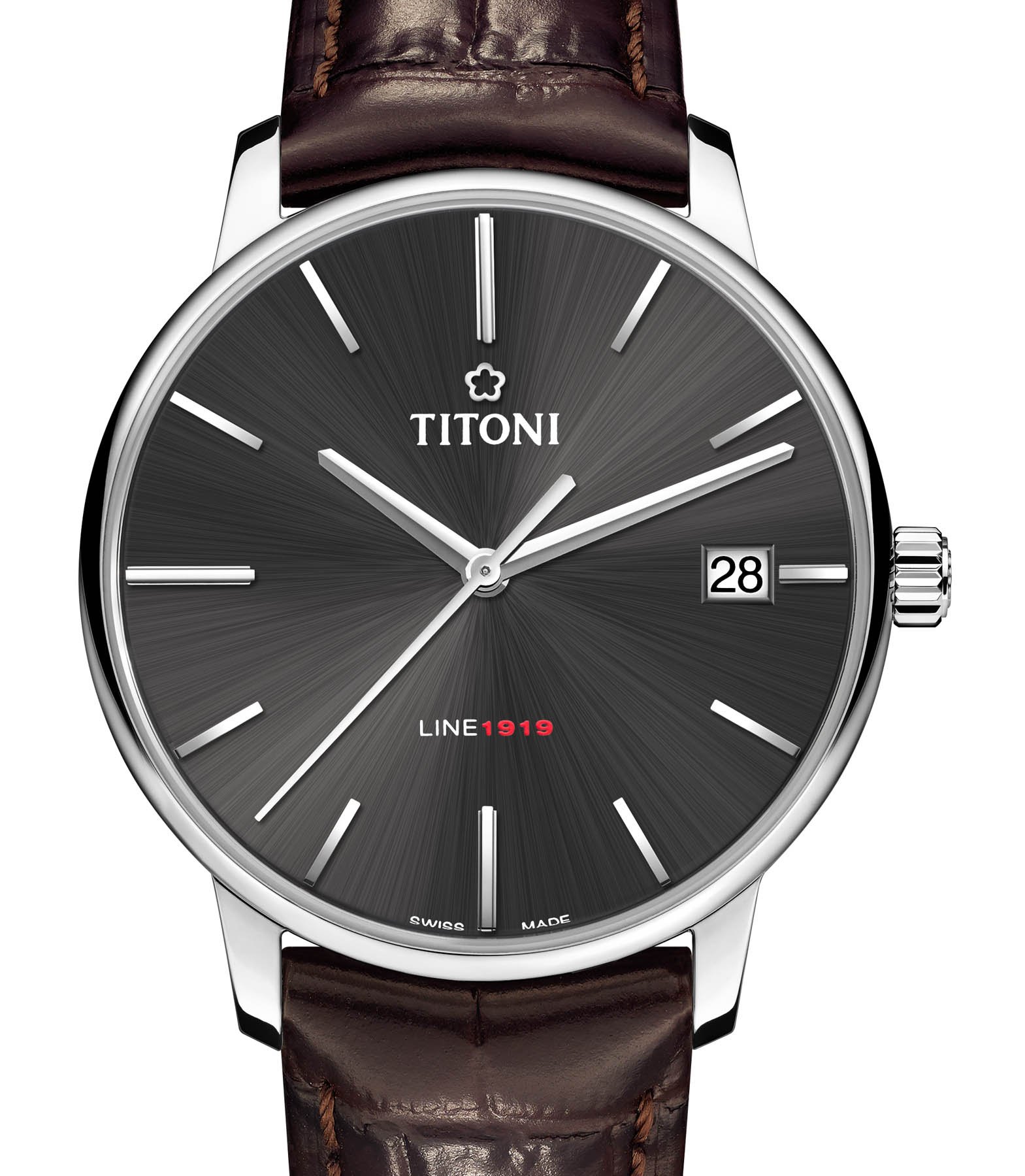 Timeless design at its purest
The design of this series is inspired by purist minimalism and brings timeless elegance in line with the brand's future course. While the watch remains slim on the wrist, the use of box-shaped sapphire glass gives the watch more body and presence. It intensifies an already obvious vintage aesthetic.
The bigger date window and larger, faceted hour indexes at three, six, nine, and twelve o'clock, make reading the time easy and comfortable at a quick glance. The sun-ray brushed dials come in three color finishes: silver, anthracitic, and navy blue, while the year 1919 is marked in red in all models. That small flash of color makes a real difference, and brings the whole dial together and to life.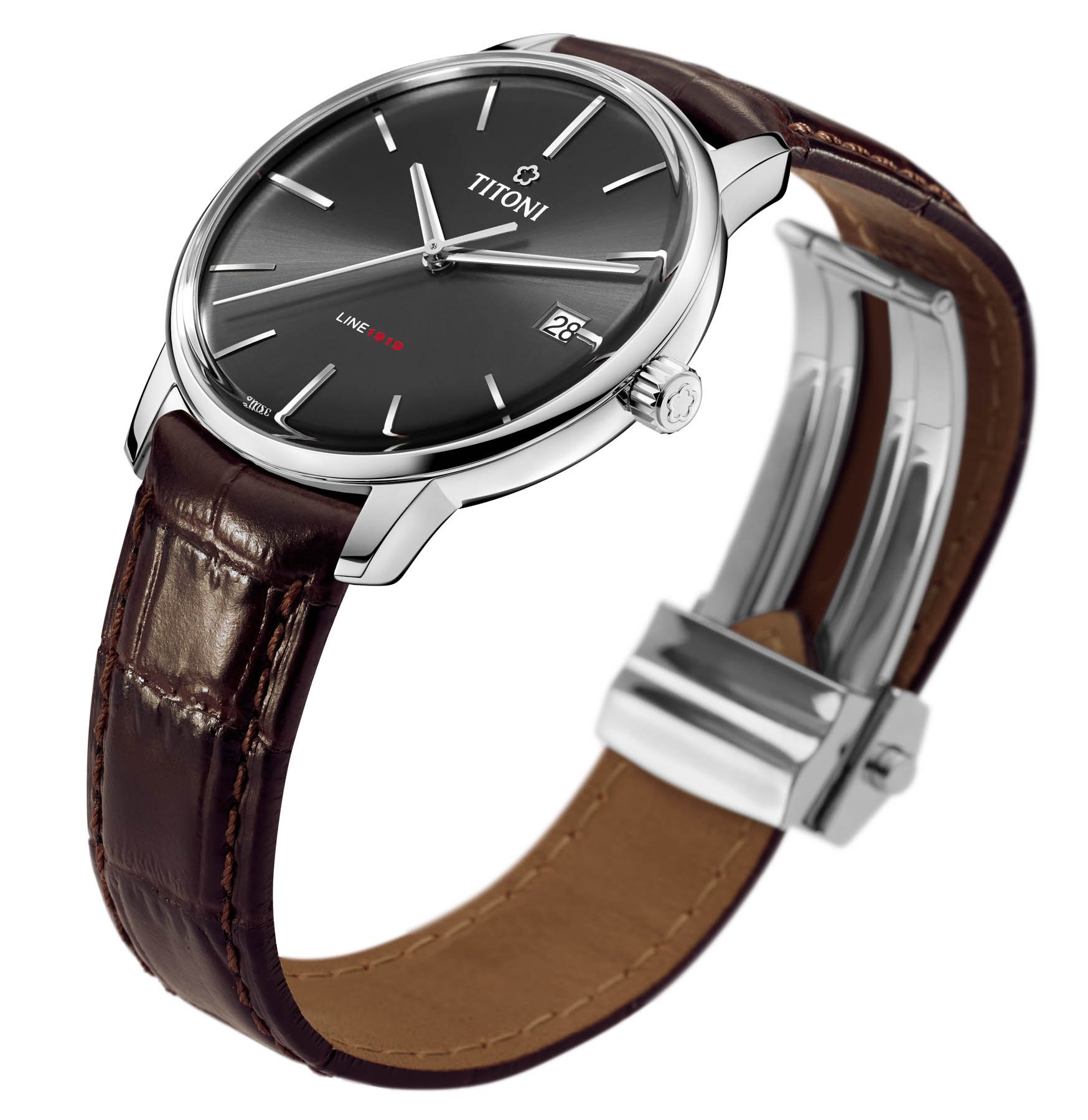 A window to Titoni's first in-house movement
The transparent case back of this series comes with a larger window offering a fascinating view of Titoni's first-ever self-developed and manufactured automatic movement. The golden skeletonized oscillating weight allows an even clearer insight into the delicate and decorative architecture of the movement. While we've seen this movement on Fratello before in our coverage of the well-received Seascoper, the view of the novel caliber on that model was much more restricted. Here, we have a glorious panoramic shot of the engine that Titoni hopes will be its base caliber of the future.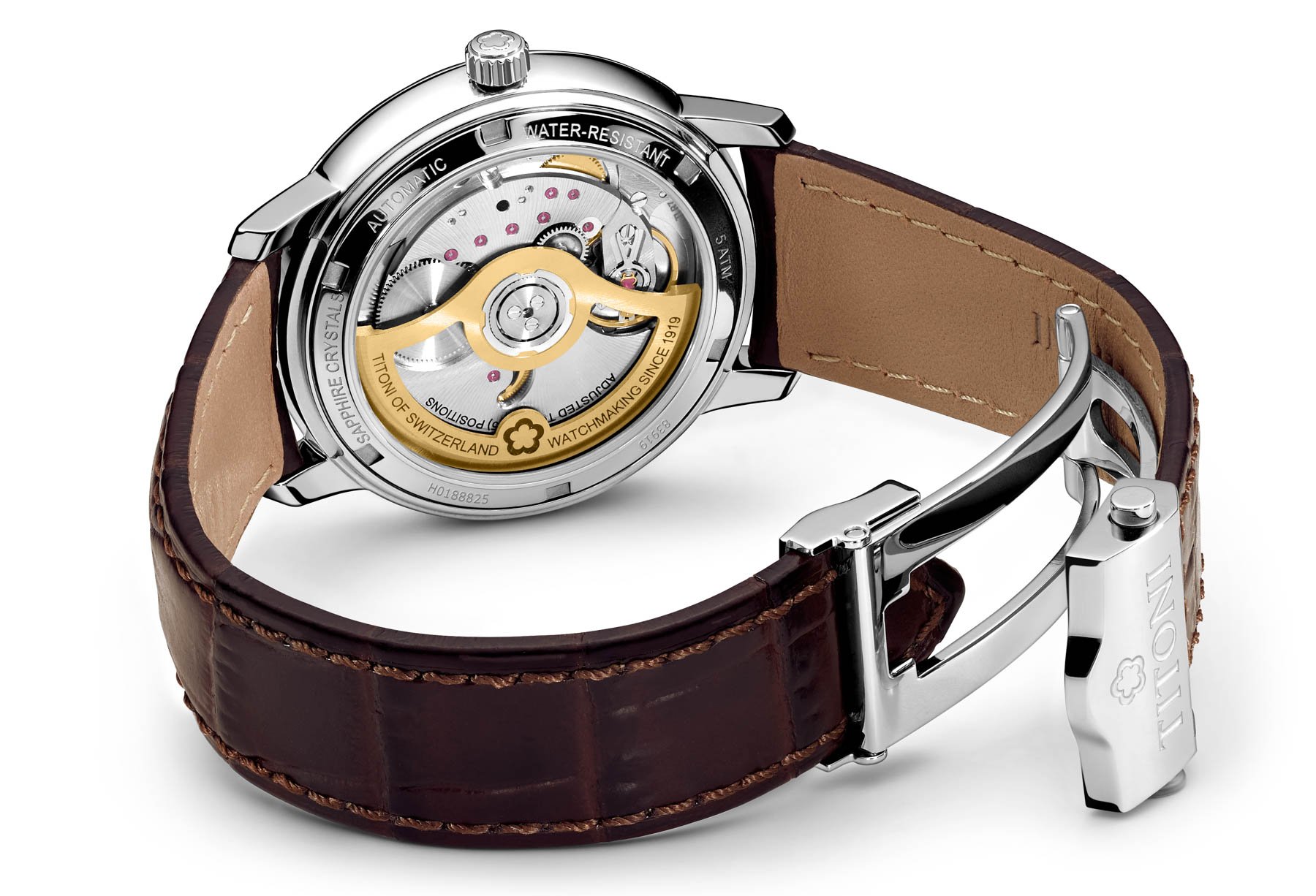 The creation of the T10 movement
Titoni honors its remarkable history as an independent, family-owned company with the T10 movement. This first-ever self-developed and manufactured movement has been engineered with great enthusiasm and dedication by the company's in-house design and production team.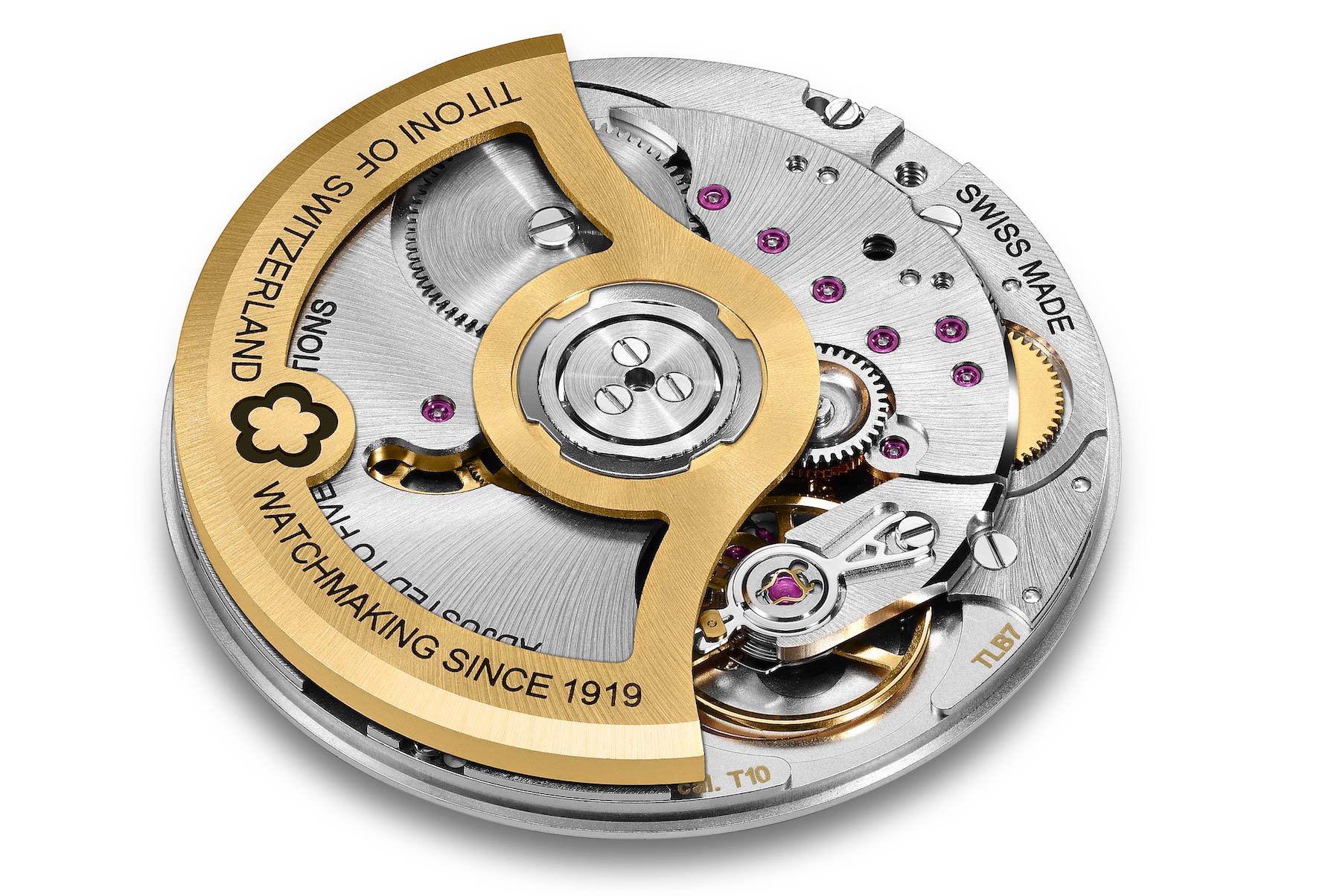 Being able to appreciate the T10 through the display window is a real treat. One of the most satisfying things about the design is the caliber's ligne size (and that it is sufficiently wide to fill the case). This new caliber has a power reserve of 68 hours, meaning any watch powered by it can be doffed at the end of the week and left running over the weekend should you desire. Learn more at www.titoni.ch.
This is a preferred position post. Learn more.