Balazs's Top 10 Affordable Dive Watches
Here's a handful of tool watches for you, all under €1,000
While the major part of summer 2020 is over we still have one month to go and gear up for the beach. In case you have not had any luck adding a dive watch to your collection here's a list for you. We collected 10 awesome watches that are all under €1,000.
This list is not assembled in any particular order. What connects these pieces is that they are all under 1k and all have a mechanical movement inside them. Let us know in the comments below what would be your pick for this list. It would be great to see which one comes out on top!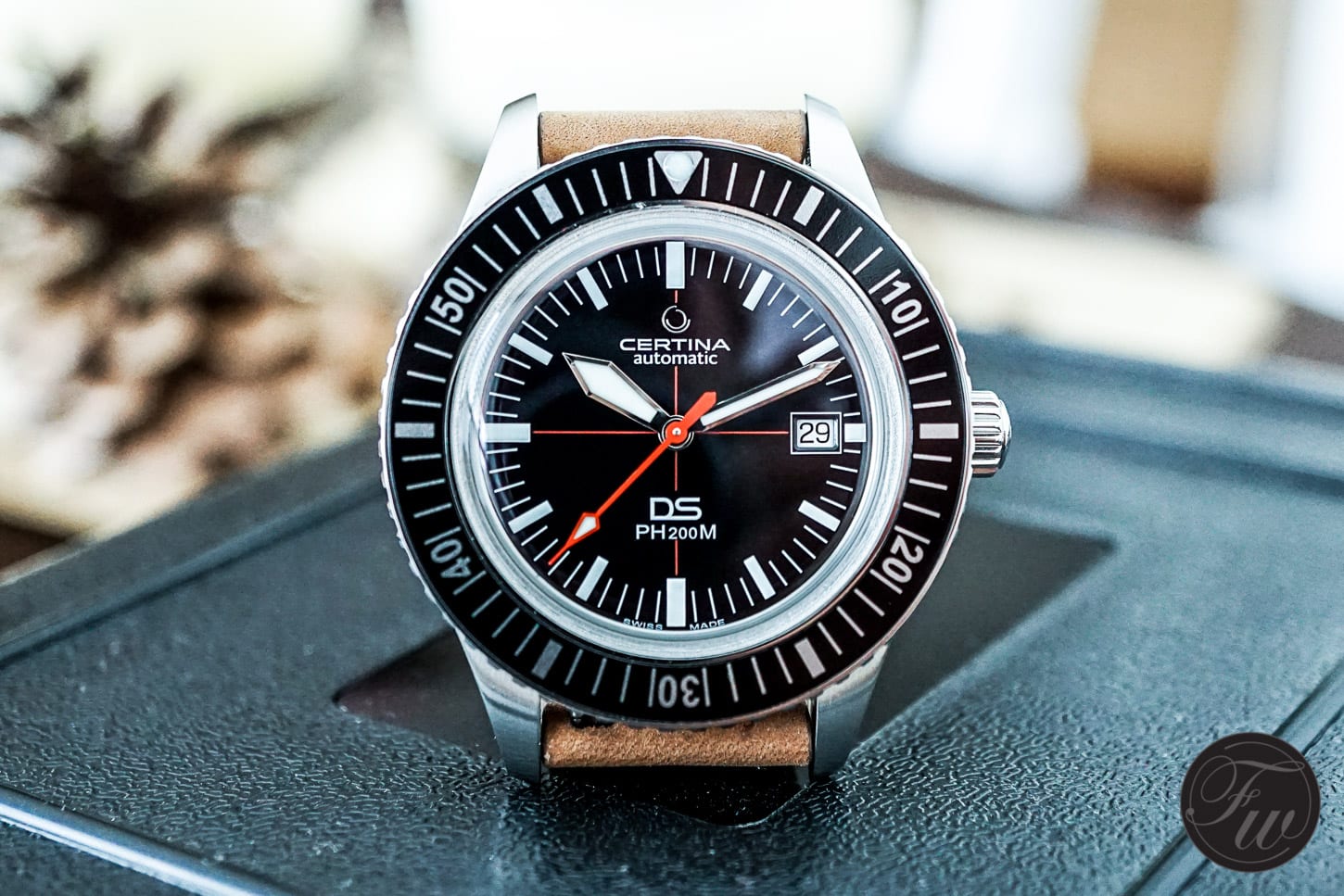 Certina DS PH200M — €695
Certina is known to produce really well-made diver watches for a reasonable price. Not only in the past but still today. Vintage Certina divers such as the DS-2 Super PH1000M are favorites among vintage collectors. The brand's timepieces are still just as good and, in the case of our pick, the DS PH200M, also vintage-inspired. When the DS PH200M came to market a few years ago it was an instant hit. The vintage-inspired design is great and the price at €695 was more than wallet-friendly. Since then the brand continued to release new models based on the DS PH200M and they are breath-taking. Having said that, the original model will always stay close to our hearts.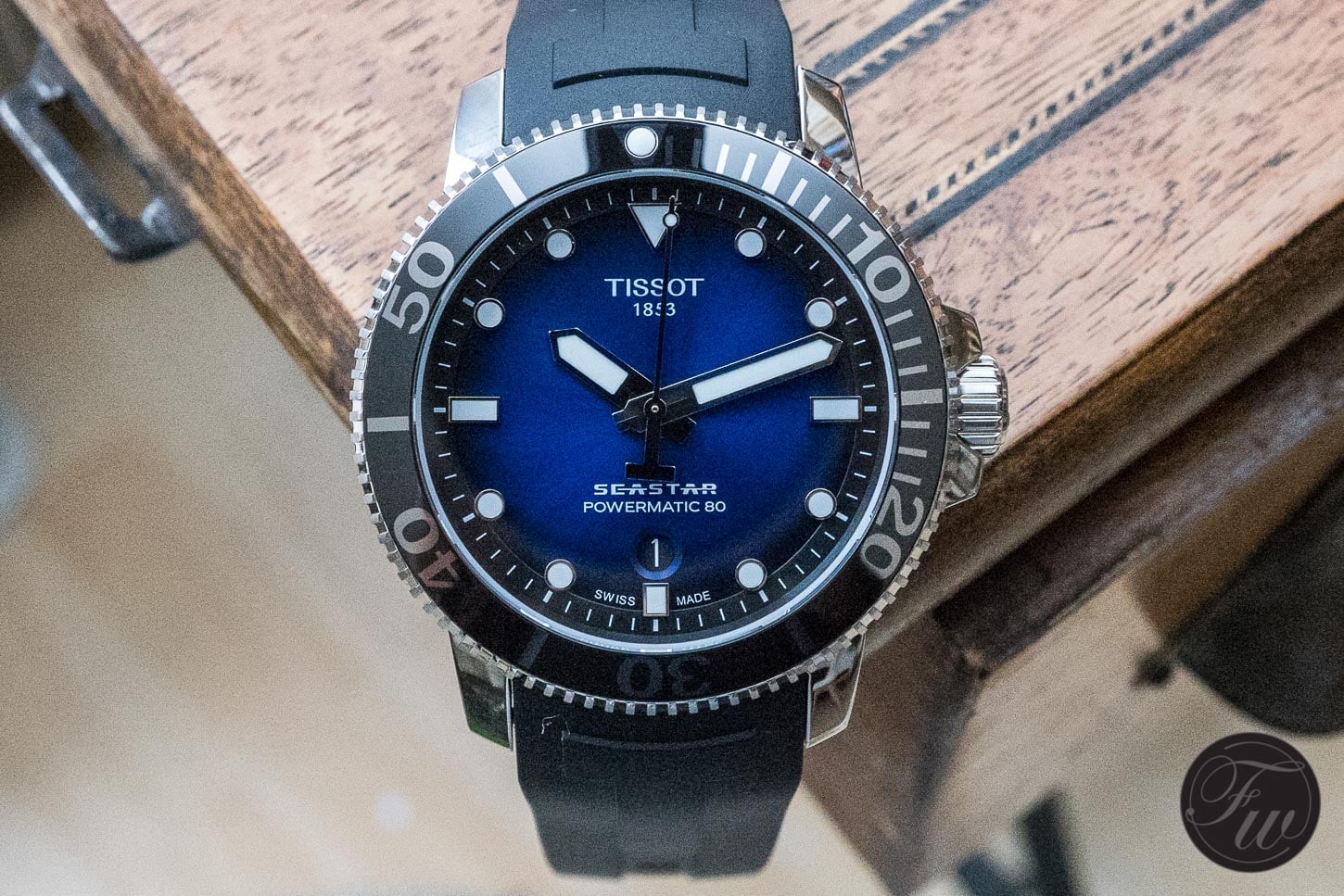 Tissot Seastar 1000 — €653
While Tissot is not a classic diver's watch brand like Certina, it has had a good few models in the past that passed being only a "fun watch". Take the Tissot Seastar 1000, for example. Priced just under €700 (at €690 to be exact) this watch offers great bang for your buck. First of all, it looks awesome. It has a beautiful deep blue dial, ceramic bezel. Inside the watch is a Powermatic 80 movement. The design is obviously modern (and subjective), the case size is large, and the 80 hours of power reserve is very comfortable when we talk about an automatic watch. The Tissot Seastar 1000 was born to be a beach watch, but thanks to its water-resistance rating it can do much more.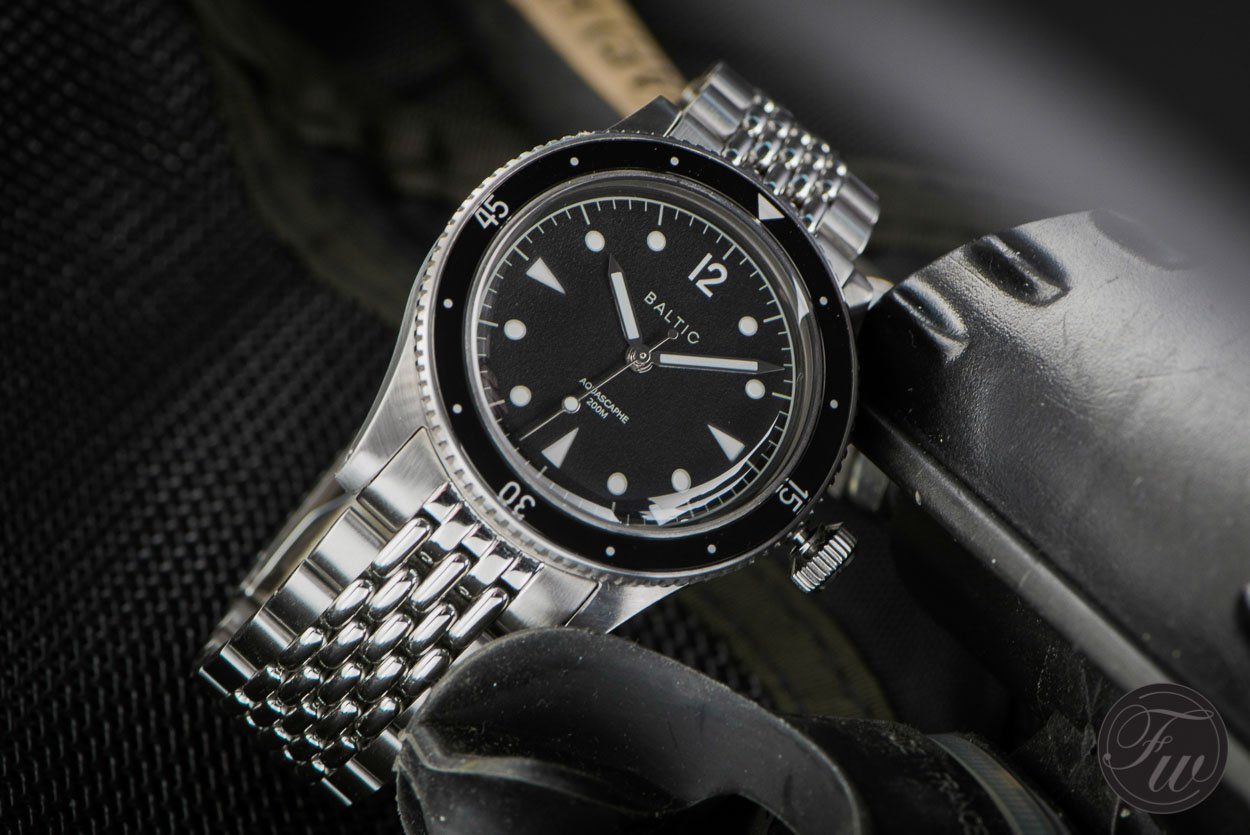 Baltic Aquascaphe — €695
I love it when a plan comes together — the classic quote from John "Hannibal" Smith is the best way I can describe the way I feel about Baltic. Had it not been for the brand's first Kickstarter campaign, we would have never been able to enjoy the rise of this little French microbrand to where it is today. And I'm positive that this is just the beginning of the brand's journey.
…the Baltic Aquascaphe looks like the perfect re-edition of a vintage model.
So far, pretty much everything we have seen from Baltic is just grand. Like the Baltic Aquascaphe, a timepiece that bends past and present in a very sympathetic way. Since Baltic is a new brand there were no vintage models to harvest when searching for inspiration. Still, the Baltic Aquascaphe looks like the perfect re-edition of a vintage model. And the price? €695, that's not too bad either.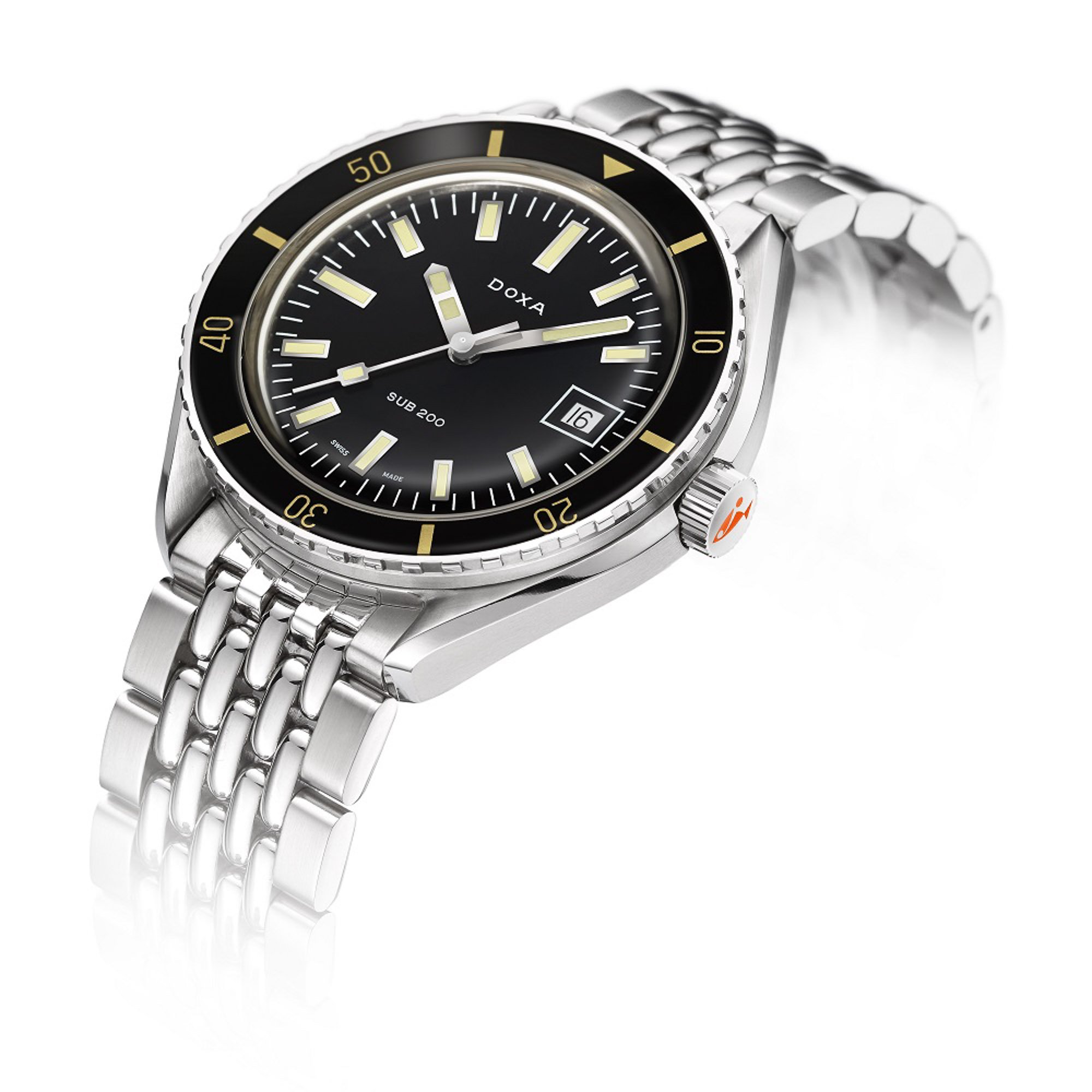 Doxa Sub 200 — €950 on a strap €990 on a bracelet
Doxa has been on the rise for a while now. Recently the brand switched gear with the arrival of a charismatic CEO, but Doxa had been doing great stuff before that as well. The fruit of its labor was, among other things, this watch. The Doxa Sub 200 is aiming for a different audience than the Sub 300. The look is still vintage-inspired but less "edgy". The Doxa Sub 200 is a great and affordable diver watch from one of the OG brands. Yessir, Doxa was one of the trailblazers in developing divers' watches back in the days. But what makes the Sub 200 so special? Well, the price surely, as it's under 1K on the bracelet or on the strap. We can choose from six different colors if we want to take a splash of color into the water (sorry for the lame pun).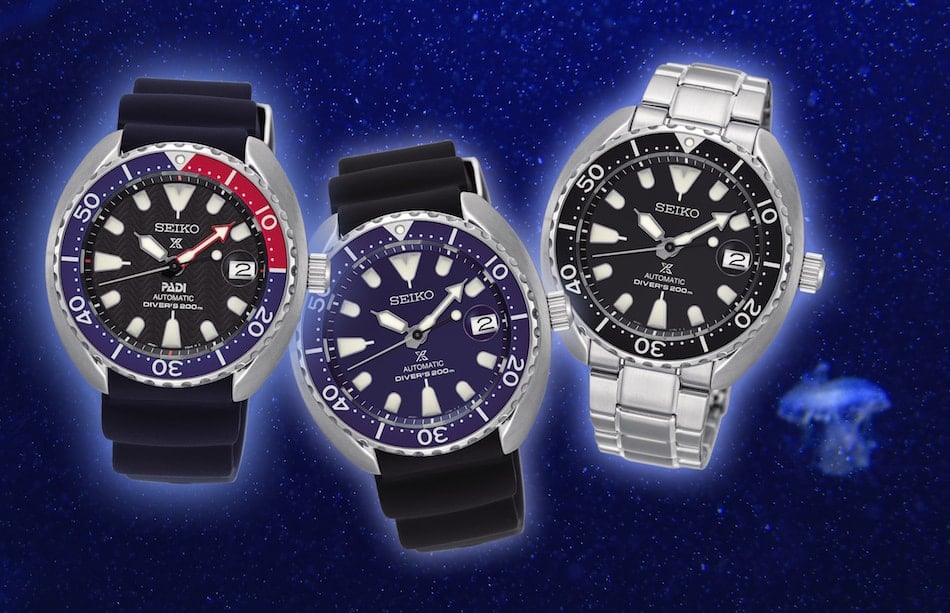 Seiko SRPC35K1 — €439
Ok, you knew this Seiko was coming, right? It is virtually impossible to write a list about diver watches that won't break the bank without adding (at least) one of Seiko's budget tool watches in the mix. The Japanese brand is known for many things, one of which is the amazing quality and ruggedness. Even if we talk about its affordable divers, like the SRCP35K1. We are talking about €439 for an automatic steel diver that has 200m of water resistance and comes on the bracelet.
…if you want a two-tone bezel you can get the SRPC41K…
However, the SRPC35K1 is not the only timepiece in Seiko's so-called Mini-Turtle series. If you fancy a bit of color you can choose the SRPC39K1 with a mesmerizing blue dial and bezel. Though, if you want a two-tone bezel you can get the SRPC41K with black dial and red/blue bezel. The best thing about these two is that they are even cheaper than then SRPC35K1.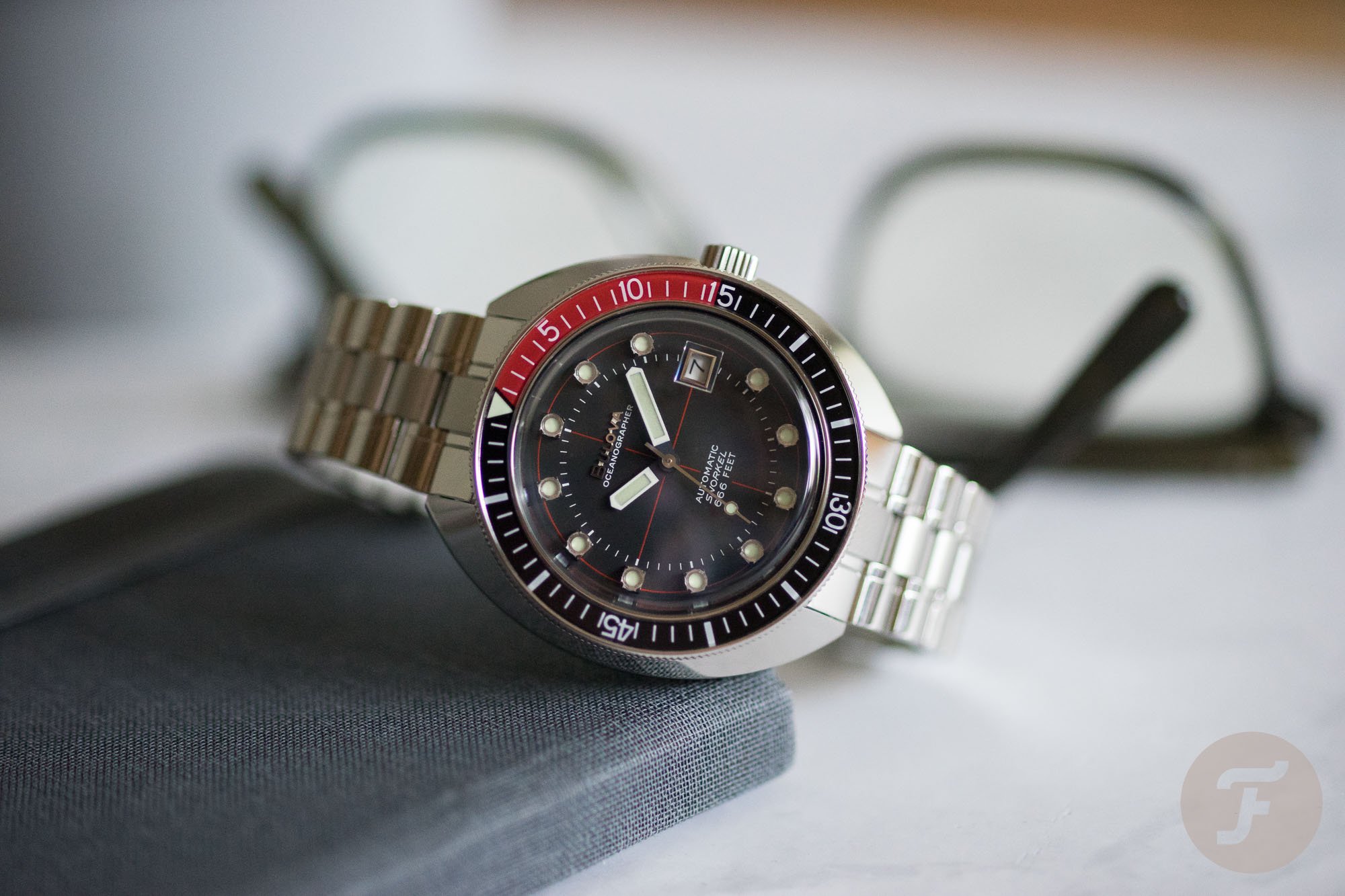 Bulova Oceanographer — €599
The Bulova Oceanographer is a watch that I recently reviewed but this was not my first encounter with the piece. I remember walking into Bulova's booth during Baselworld and seeing it in one of the displays. There were a bunch of vintage Bulova models as well as some of the modern reinterpretations and the watch that caught my attention was the Oceanographer.
…a very well build tool watch on a bracelet.
Yes, it looks a lot like other divers from the same era, but they mostly come with a premium price. Not this one. For just under €600 you can get yourself a very well build tool watch on a bracelet. The size is on the larger end of the spectrum at 43mm but despite that, the Oceanographer does wear smaller. With a depth rating at 200m, the Bulova Oceanographer is a proper diver watch that also looks stunning. No to mention that it also comes in other colors.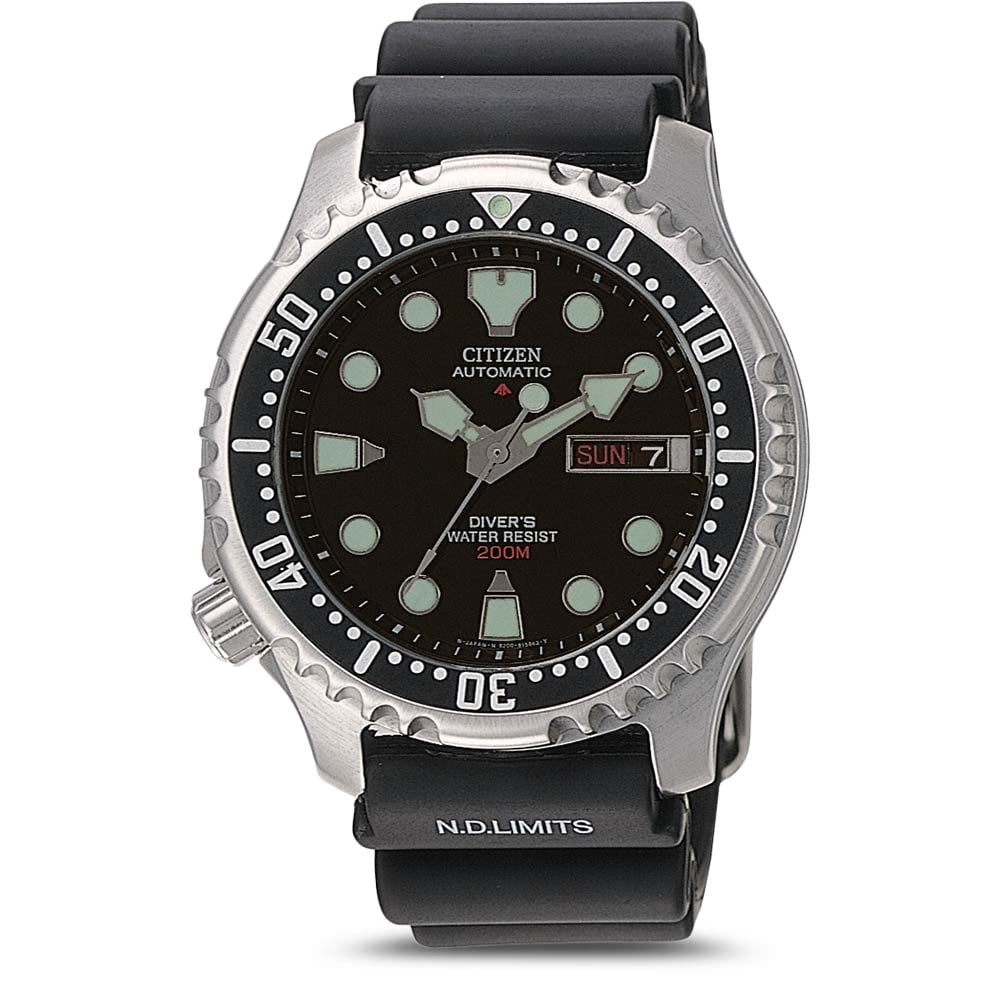 Citizen Promaster Automatic — €300
While we are talking about Bulova, we need to mention another brand — Citizen. In case you didn't know, Citizen owns Bulova, so we are technically talking about sister brands. Although, the two brands' offers could not be more different from each other. If you're looking for a cheap entry-level mechanical tool watch, there are hardly better brands to look at than Seiko or Citizen. Since we already talked about Seiko above let's look at one of Citizen's offer, the Promaster Automatic reference NY0040-09EE.
This is a 42mm steel diver with a depth rating of 200m, day-date, a black dial, and a rubber strap. In terms of design, the Citizen Promaster looks just like any of their previous models from a decade or so ago. However, you don't buy one for cutting-edge design. You get it because it is sturdy and cheap at around €300 or less.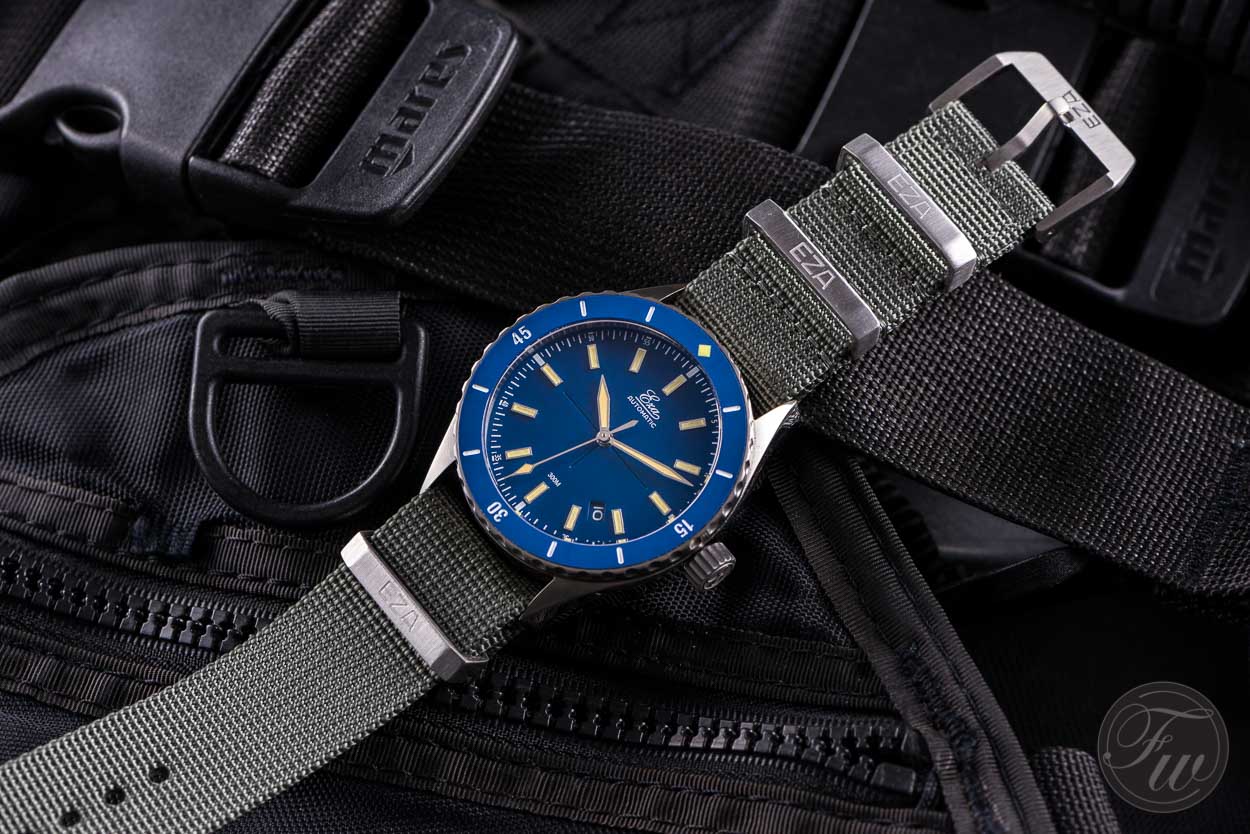 Eza Sealander — €699
Eza is a microbrand that has been on the watch scene for a good few years now. Its selection consists of three different model lines and a few different variations in each line. Obviously, the one that is the most interesting to us is Eza's Sealander watches. This time we are not talking about a Swiss Made or a Japanese watch but one that comes from Germany as you can see on the dial. As a side note, Eza comes from Pforzheim, which is a significant city in German watchmaking (also only a few kilometers away from Karlsruhe, where I reside) with many ateliers and suppliers for the industry. The Sealander models come in steel, DLC, and bronze cases in a variety of dial and bezel colors. The cheapest Eza Sealander is €699 and comes on a leather strap.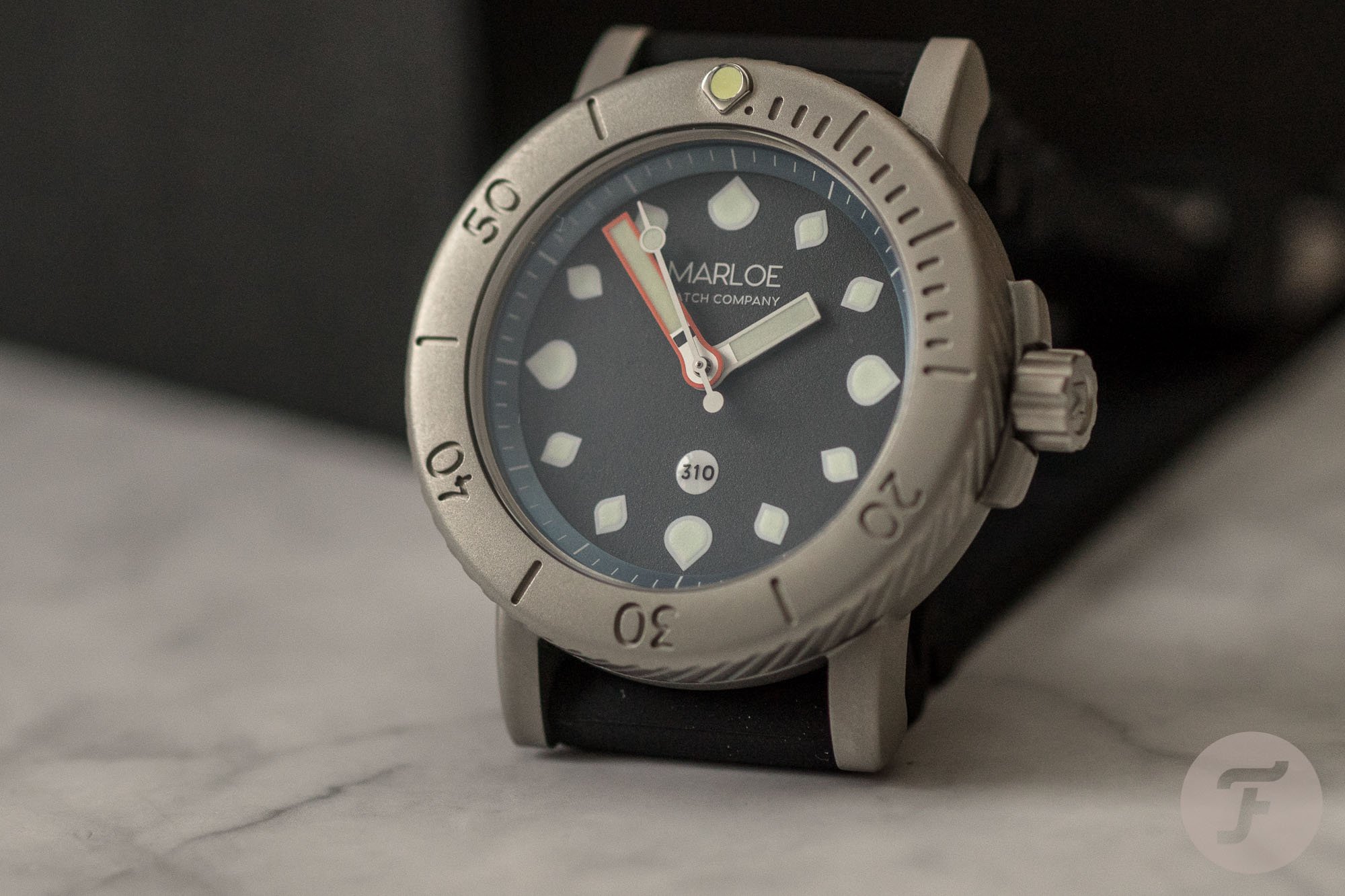 Marloe Watch Company — €495
Marloe Watch Company is a micro brand from Great Britain. It has three core model families. One of which is the perfect fit for our list. I'm talking about Marloe Watch Company's Morar models, a selection of interesting automatic divers. The timepieces are smaller than your average dive watch at 40mm. They come in steel or bronze cases with a bunch of different dial colors. The bead-blasted case is definitely something you don't see too often these days and while the case design is round it also reminds me of vintage watches.
But Marloe Watch Company is a new micro without much history yet. The owners, however, hope to change that with an eye for design. The whole watch just looks different than other divers' models. You can get a Morar on a rubber or leather strap, or both if you fancy a bit of change. The price is friendly too at €495.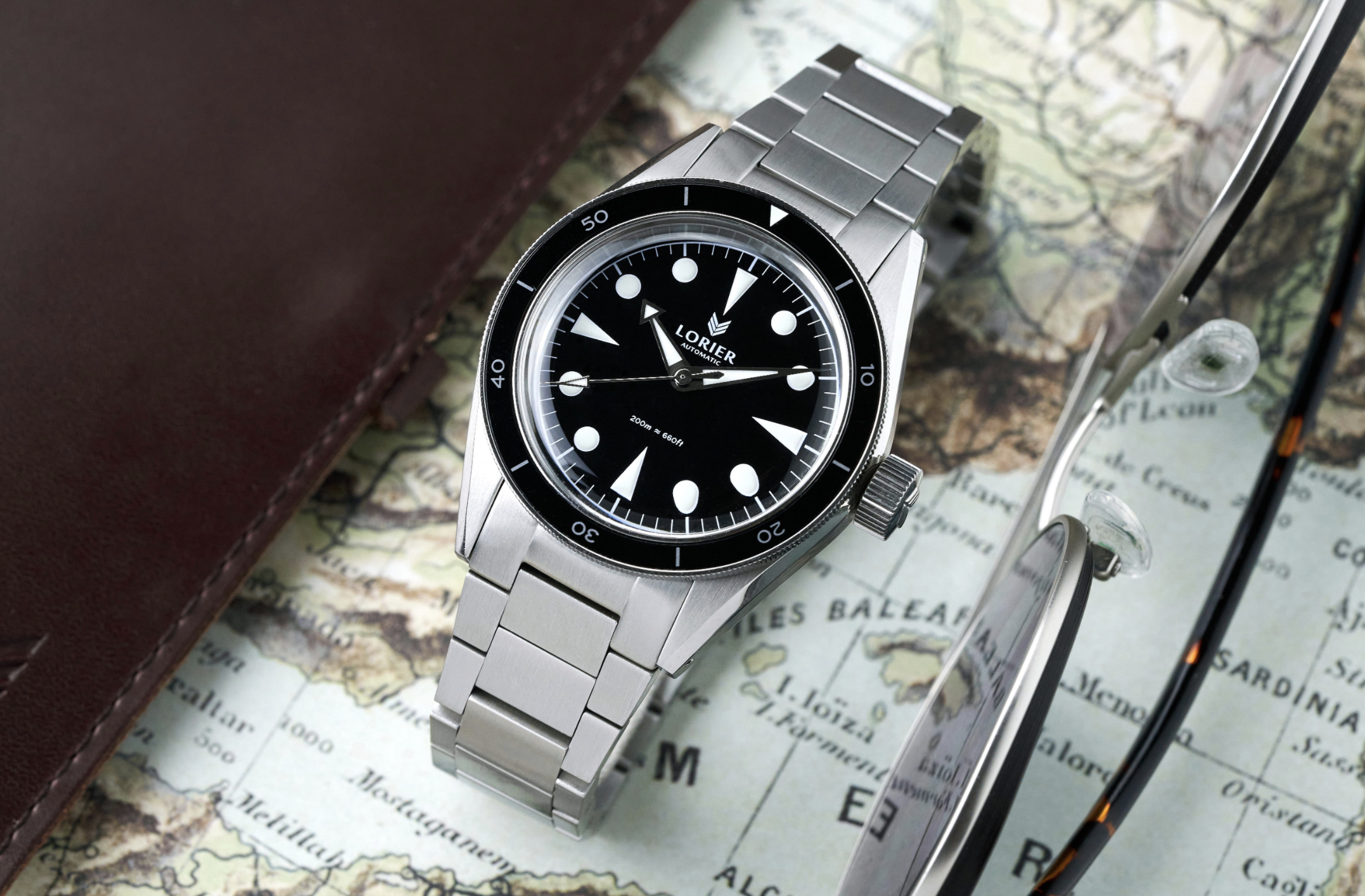 Lorier — $499
Lastly, let's take a closer look at another microbrand that offers a selection of different divers. The brand is Lorier and the model line is called Neptune. These timepieces, just like a good few above, are vintage-inspired, which you can clearly tell after the first glance. However, the watches don't look outdated at all. The Lorier Neptune models are simple and elegant, so much so that they can easily stand in for dressier watches. Clearly, the black diving bezel makes the Neptune look sportier and less classy but hey, each to their own right? The price here is $499 (or around €435) and while the watches are not available yet, you can sign up for the waiting list. Judging by what we have seen so far you will not be disappointed.