Top 5 Watches I Bought This Year, Omega, Seiko, And Aquadive
Slip inside Bobsled Bobby's Box of Delights...
It's been a good year for Bobsled Bobby's Box of delights. Not only has it got its own nickname now, but it's also welcomed several new additions from all over the more affordable end of the luxury watch spectrum. Nothing on this list of my Top 5 watches exceeds €3,000. Some of them come in at ridiculously affordable prices. And when I say affordable, I mean affordable. I'm not the kind of guy to assume that everyone can easily lay their hands on €1,500 to buy a new watch at the drop of a hat. But €28? I reckon that's something we can all at least aspire to…
I know these lists aren't often ranked, because, as all parents find, it's tough to choose between your kids, but here I've taken the practical approach of listing these watches in order of wrist time. That may surprise you, but it is true. And while the top spot is obvious in terms of choice and wear-time, the watch in second place has had a doozy of a year that no one (including yours truly) saw coming. Truth be told, it may yet overtake the top dog before the year is out…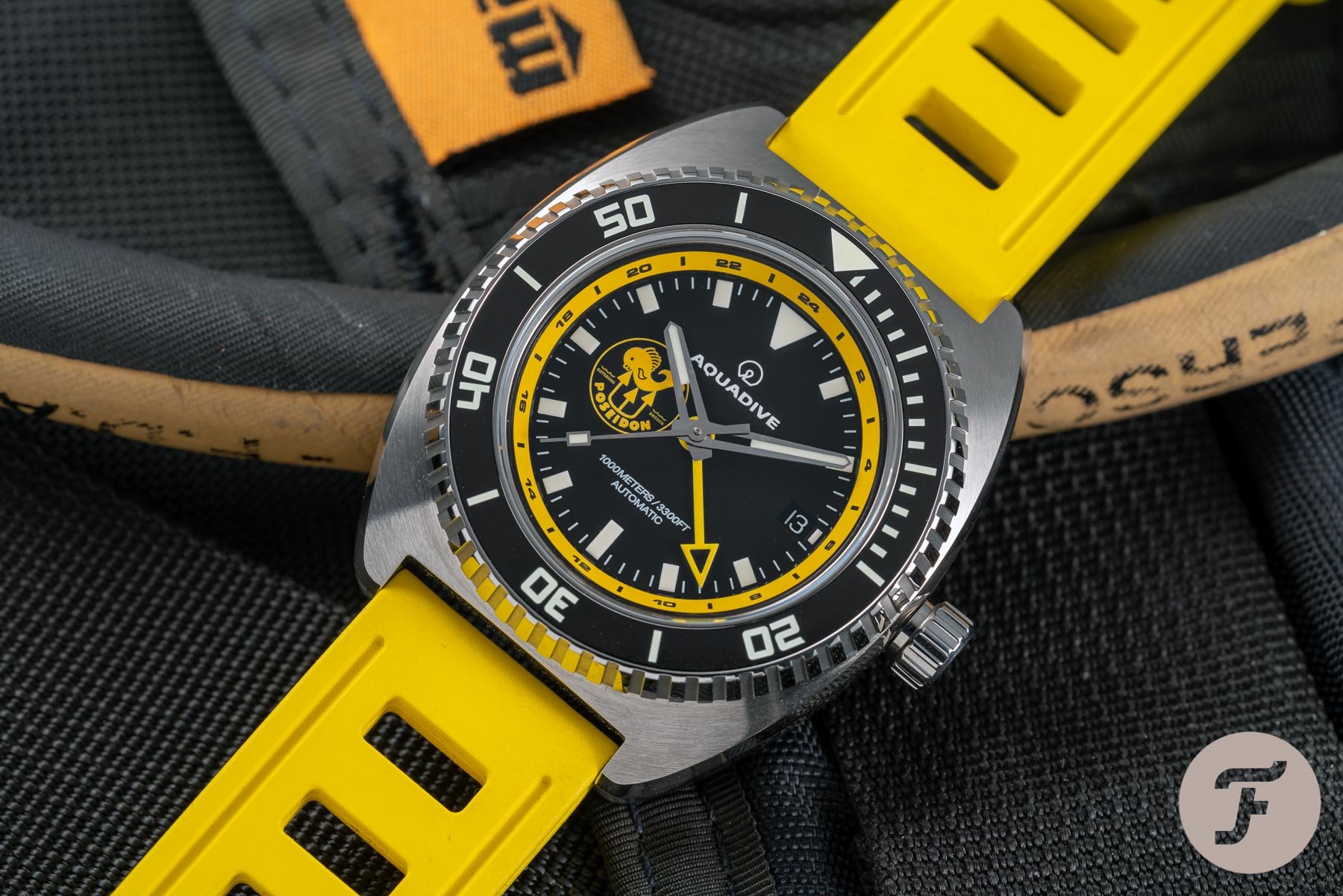 Aquadive 100 GMT Poseidon
I reviewed this charming yellow jacket just recently. The reason for the recency of my review? Several months elapsed between delivery and collection thanks to Covid-19 keeping me away from the UK. Simply put, I love it. The build quality is excellent, the proportions surprisingly wearable (even for a slim, 16.5cm wrist like mine), and the technical specs (ETA GMT caliber and 1,000m water resistance) are just brilliant at this price point. The co-branding on the dial is a thing of beauty. This isn't a Doxa; it's even better, in my opinion. The current price for the Aquadive 100 GMT Poseidon is $1,788, cementing its place on the Top 5 Watches I bought this year roll call. Read the full review here…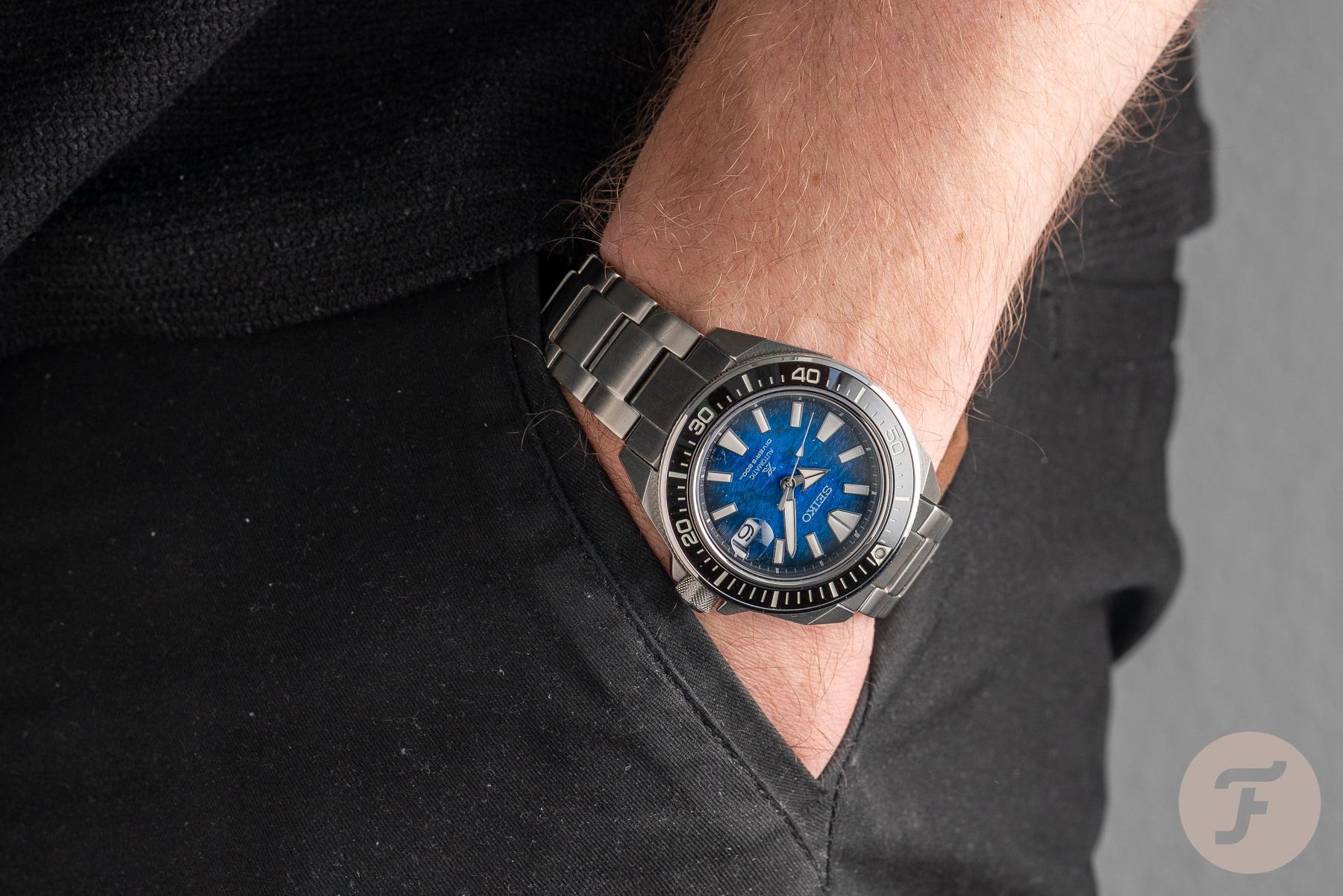 Seiko SRPE33 Save the Ocean
This one is a relatively recent acquisition also. It arrived with me in Dresden in mid-October. Since then, it's hit the wrist once every three days or so, I think. I instantly shed the bracelet and slipped it onto a beaten-up brown leather 5-ring ZULU, but have since switched that out in favor of brown nylon. Despite the really artful (and some would say divisive dial of this Seiko), this thing is a bit of a strap monster (although not in the traditional sense).
…anyone with a normal adult-sized wrist…
I ordered a gorgeous Jaywick Jacquard Weave strap from watchgecko.com (see the photos) but, alas, its 300mm length did prove too much for me to handle (although I compel anyone with a normal adult-sized wrist to grab one of these straps at around €25 including postage — they are sexy). I have a Crown and Buckle Chevron in mind for this, as an adjustable single-pass will keep the undeniably large case closer to the wrist. At €650, however, this is an absolute home run.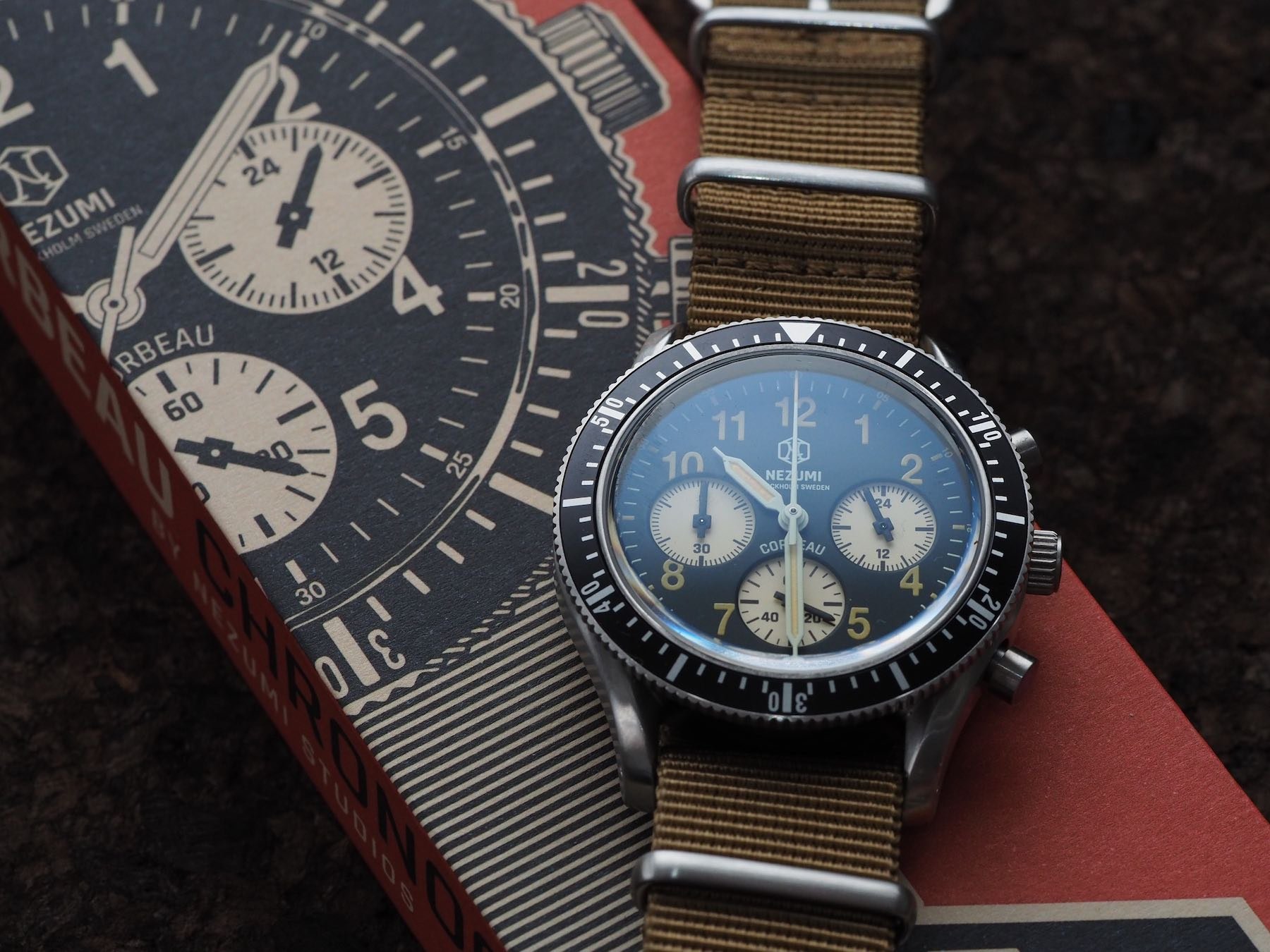 Nezumi Corbeau
The Nezumi Corbeau is perhaps the first of two shock-entries on my list. You may be surprised to see such a humble watch sitting in the #3 slot and ahead of much bigger brands like Aquadive and everyone's favorite Japanese juggernaut (sorry, Godzilla), but the wrist wants what it wants.
…its sterling performance between May and August secured its spot on the Top 5 Watches list for 2020.
Specifically, my wrist is interested in wearing the right watch at the right time. I wore this lightweight, versatile meca-quartz chronograph throughout the summer months while I was cycling a lot. It's been hiding in the box for weeks since the rain set in, but its sterling performance between May and August secured its spot on the Top 5 Watches list for 2020.
Note: the Nezumi Corbeau surprised me. I own five Nezumi watches. Three of them are from the Voiture family. Historically, that is my favorite line, but this Corbeau won me over, big time. I'd love to see this and the majority-"white"-dialed Voiture brought to life as mechanicals. Hopefully, that's on the horizon…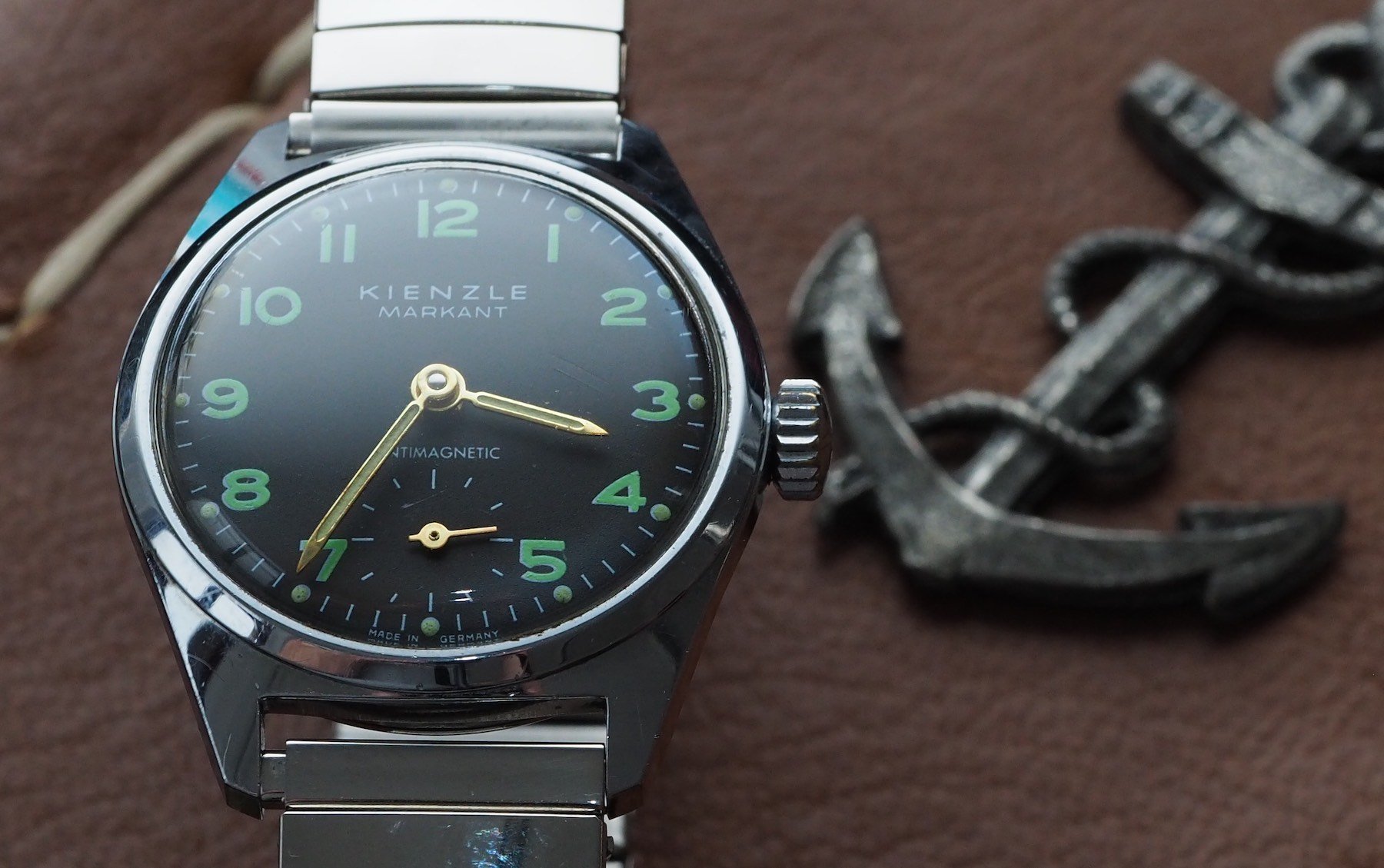 Kienzle Markant Antimagnetic
Stunner. €28 from a bric-a-brac shop in Pieschen. It was battered to high heaven with a Plexiglass that was so badly scratched it was only just possible to see the hands. This watch was in the back of a dusty cabinet on its original strap. While originality should be cherished in most cases, I can do without the original owner's dead skin. This strap, with its grooved back, had accumulated enough epidermal material to stitch together a new meat suit for Frankenstein. Needless to say, I binned it off and spent the next three weeks polishing the Plexi by hand using nothing but regular toothpaste and a polishing cloth…
…one greasy quiff away from a 1954 yearbook photo…
You can see the result. Better still, however, was when I had the brainwave to pair this Kienzle with a Forstner JB Komfit band. It is a match made in heaven and really gave me what I was looking for in regards to the throwback style. Sure, its 31mm diameter will be a bit too "grandad" for most guys these days, but I've been rocking it with a broken-in Levi's cord jacket and I look one greasy quiff away from a 1954 yearbook photo…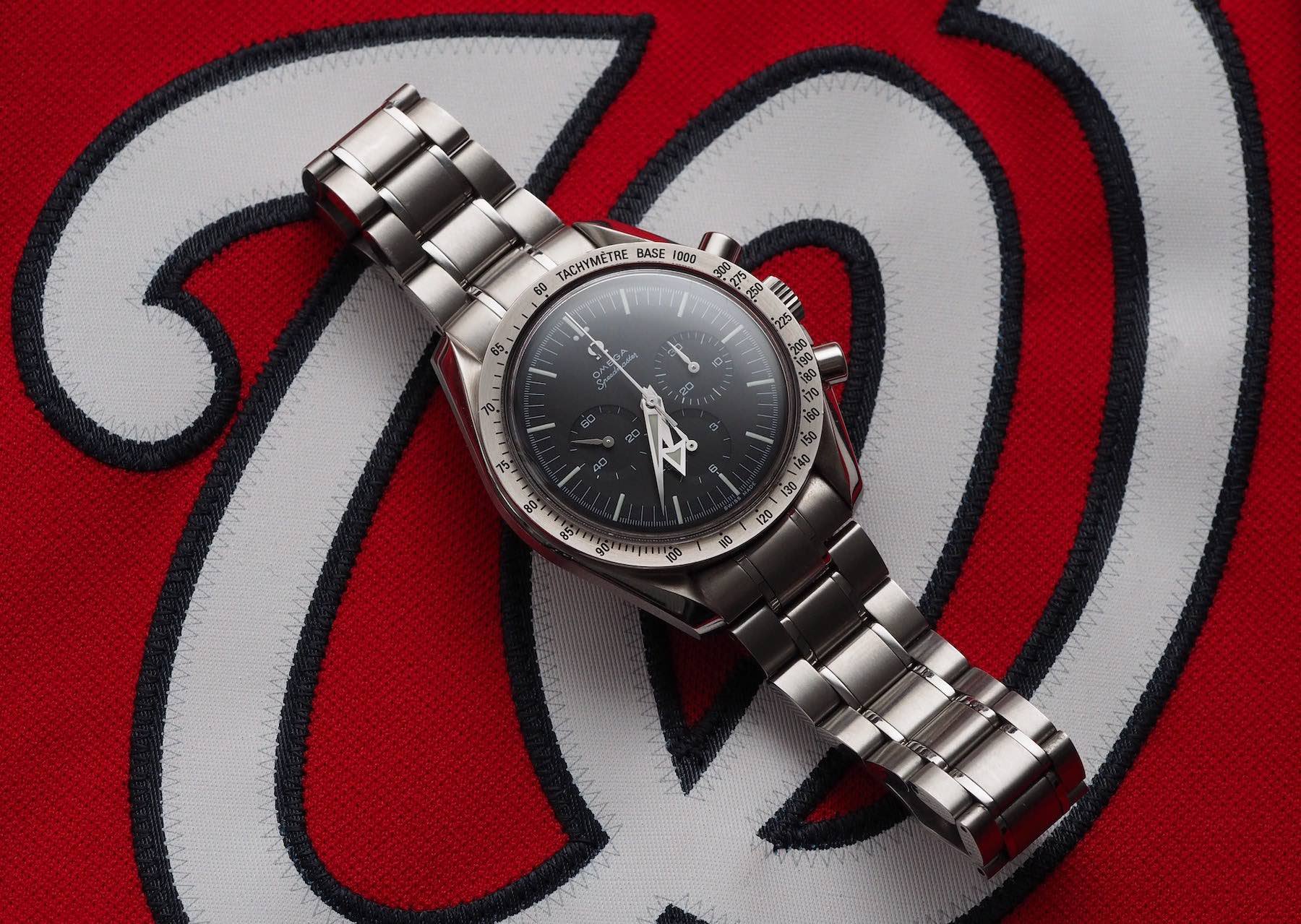 Omega Speedmaster Broad Arrow
The hands-down winner (for now) is the Speedy I bought back in January to celebrate joining team Fratello. It isn't a mandatory purchase, but it is certainly advised. RJ actually reviewed the exact piece I bought in his POP column. It was a great bit of advice that I was privileged to be able to follow. I wear this little guy on a custom-made rubber rally strap from yellowdogwatchstraps. It is versatile and timeless and will, I imagine, stay with me until my time is up. If you want to learn more about the watches that inspired this model, check out the official Omega website here.
…share your 2020 acquisitions below…
Thus concludes my round-up of the Top 5 Watches I added to my collection this year. Being in the position to assemble such a varied assortment of watches is a real joy, and it is something of which I'm sure we will never tire. Let me know which one you like the most by voting below. And please, share your 2020 acquisitions below and let us know how often you're wearing them and in what situations! Better still, tell us what you've got in mind for 2021…
Top 5 Watches I Bought This Year