Trilobe: Rewriting the Rules of Time-Telling
The rising star from Paris is challenging established norms
For centuries, we've read time in the same way — with moving hands and fixed counters on the dial. But in a world where the traditional has been challenged across all spectrums, why should time be left untouched? Enter Gautier Massonneau, who has reimagined the wheel, quite literally, with his avant-garde French brand Trilobe. In Trilobe's watches, time is captured in a series of rotating rings, each carrying a gradation of time — hours, minutes, and seconds — and breaking away from conventional hands.
This Trilobe concept is a method of time-telling that makes sense today, would have done so a hundred years ago, and still will a hundred years from now. I've recently spent some time getting to know the brand, which says its founding ambition was to create "a new classic," being "very French," and exploring possibilities in the world of watchmaking. Clearly, it has managed to do all that.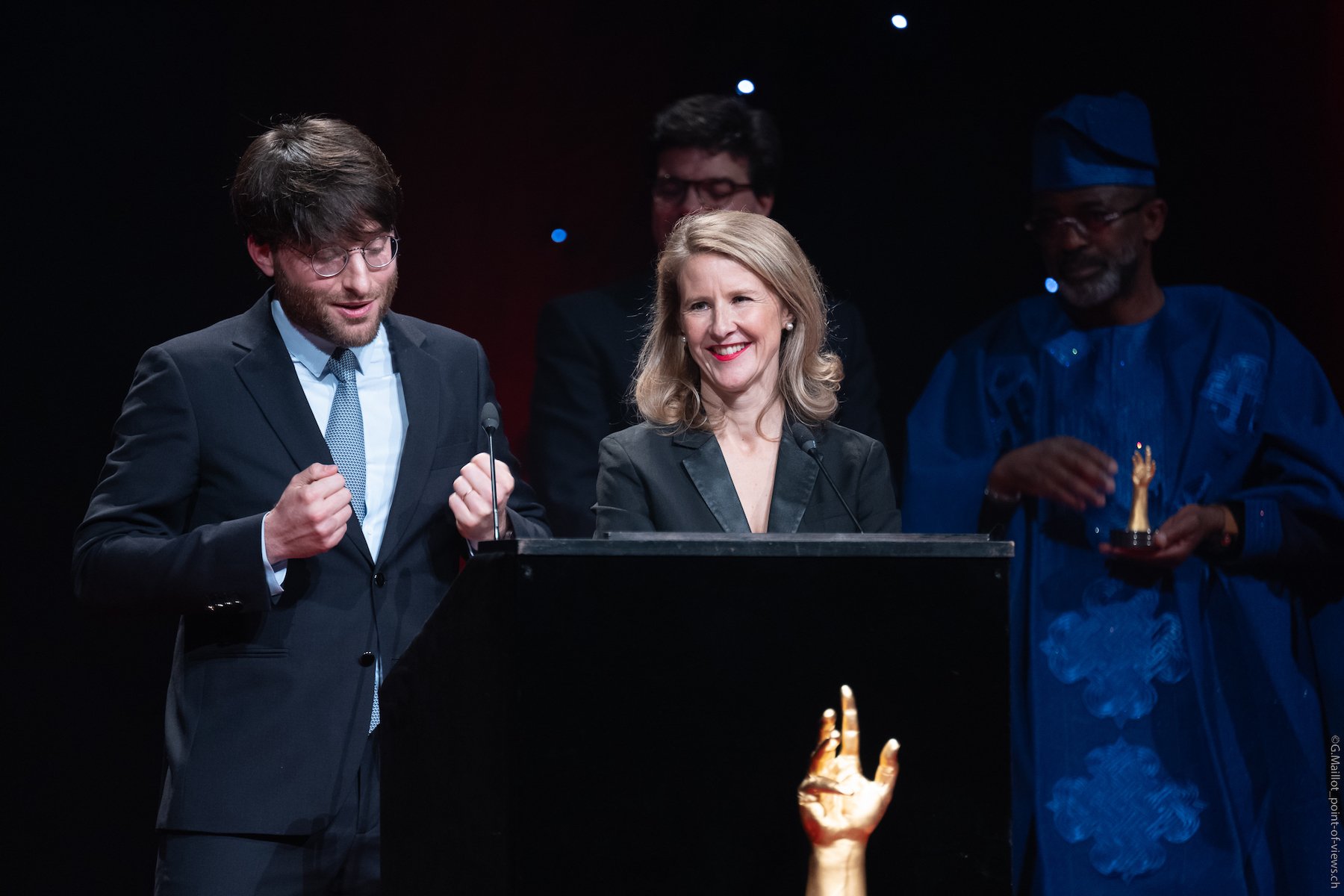 The genesis of Trilobe
Founded in 2013, Trilobe is the brainchild of Gautier Massonneau, who, alongside managing director Volcy Bloch, fully launched the brand in 2018. The Parisian in a finance career dared to venture into a realm usually reserved for multi-generation watchmakers. Born into a family of an architect and a decorator, Massonneau's designs echo a deep appreciation for structure and beauty. Such creative influence also guided him on a personal mission to design a watch that would challenge the norms while paying homage to classic aesthetics.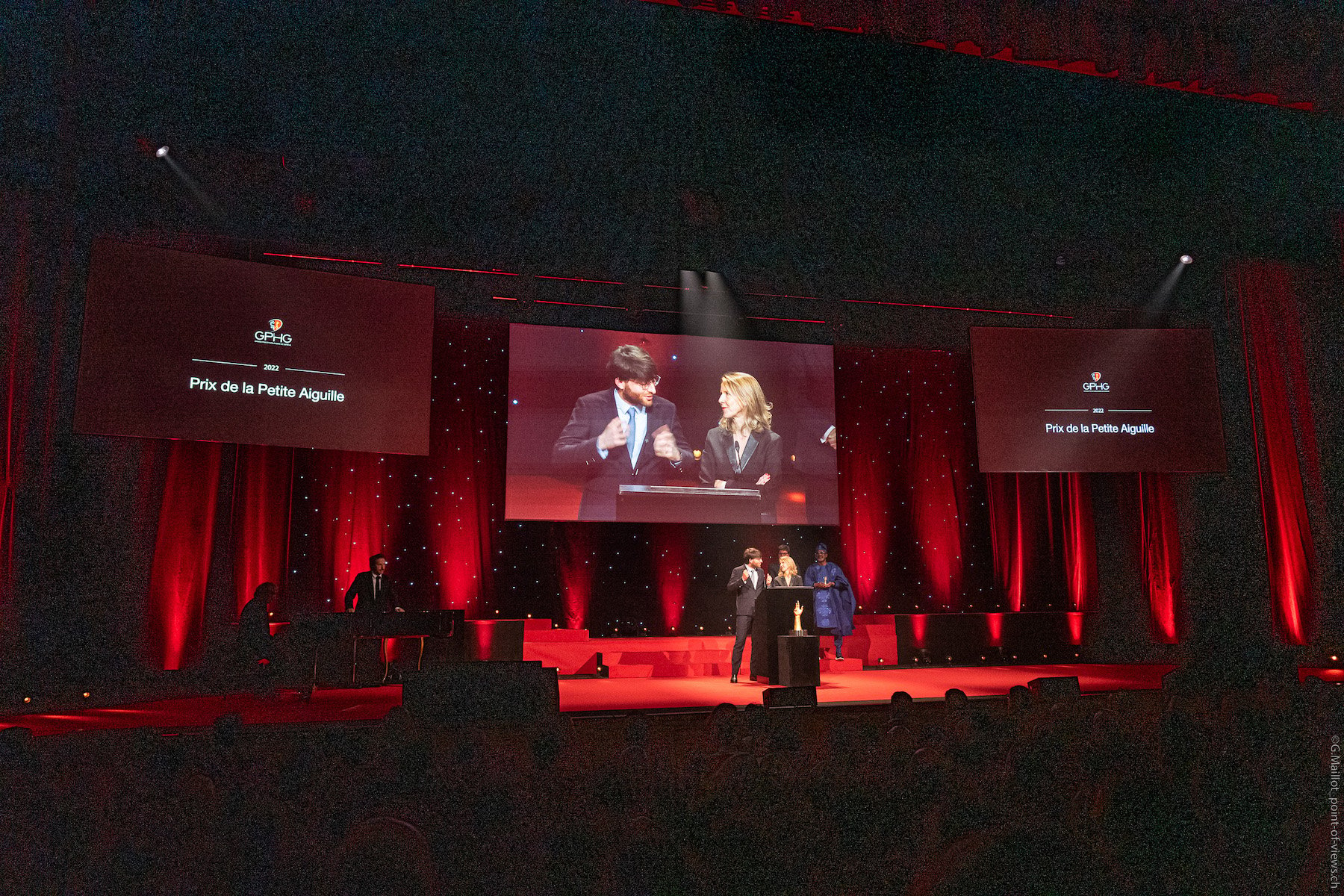 His audacity has paid off. Thanks to it, the independent brand has earned four nominations at the prestigious Grand Prix d'Horlogerie de Genève, even winning the coveted Petite Aiguille award in 2022. The concept has won critical acclaim with its novel proposition. In most watches, the time indication follows a path dictated by centuries of tradition. Trilobe defies this custom with a patented design featuring three counter-clockwise-rotating rings. The largest, median, and smallest rings represent the hours, minutes, and seconds, respectively.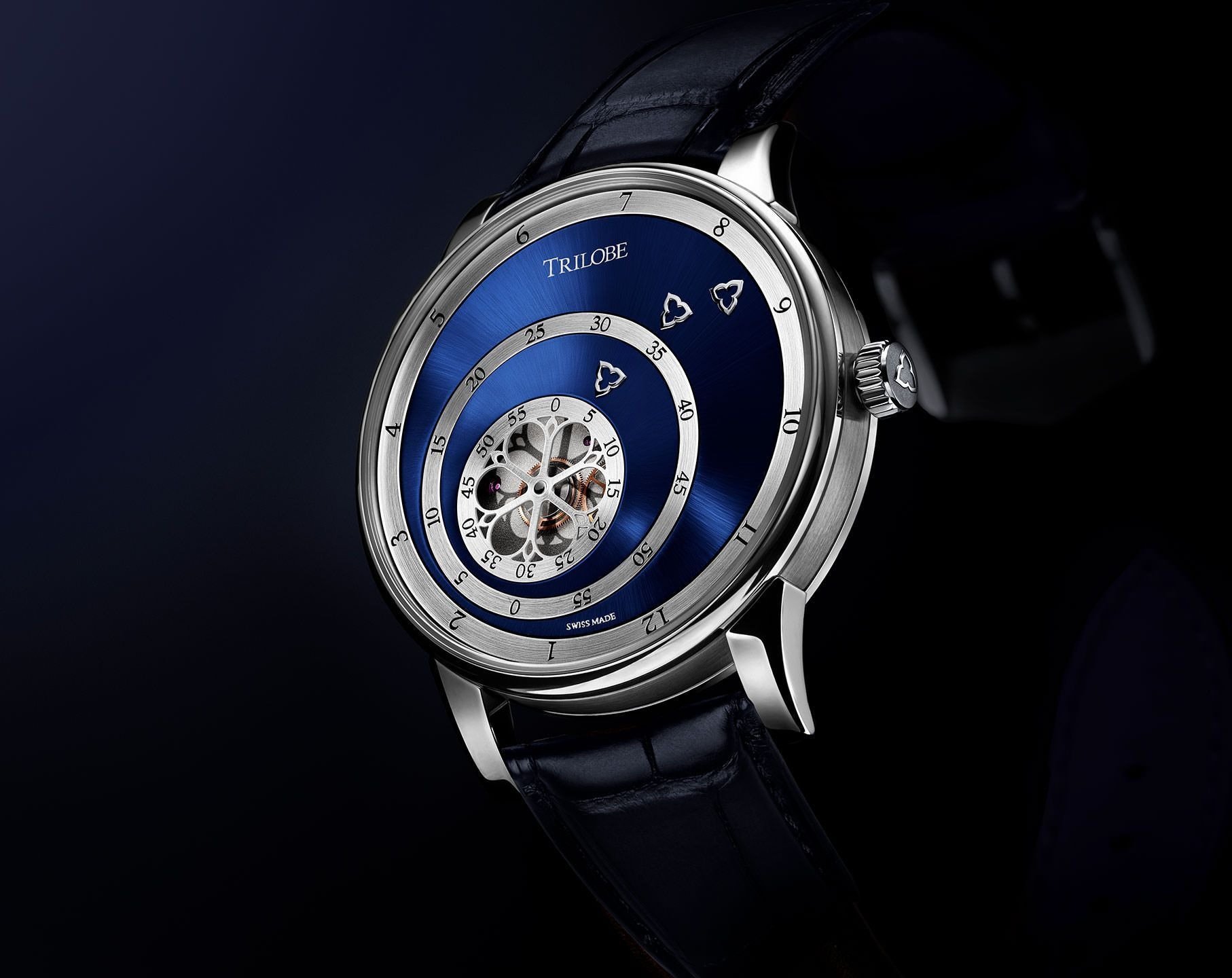 The ideation and creation
However, the creation phase was anything but straightforward, especially for an industry novice and outsider. It took years of intense research and development, drawings and mock-ups, prototyping, and fine-tuning to turn a conceptual dream into a microengineering reality. But it's not just about its functional construction. The mechanism also draws inspiration from the so-called "radiant" architecture of the rose window of Sainte-Chapelle in Paris. The skeletonization of the seconds disc mimics its ethereal quality, allowing rays of light to enter the heart of the movement.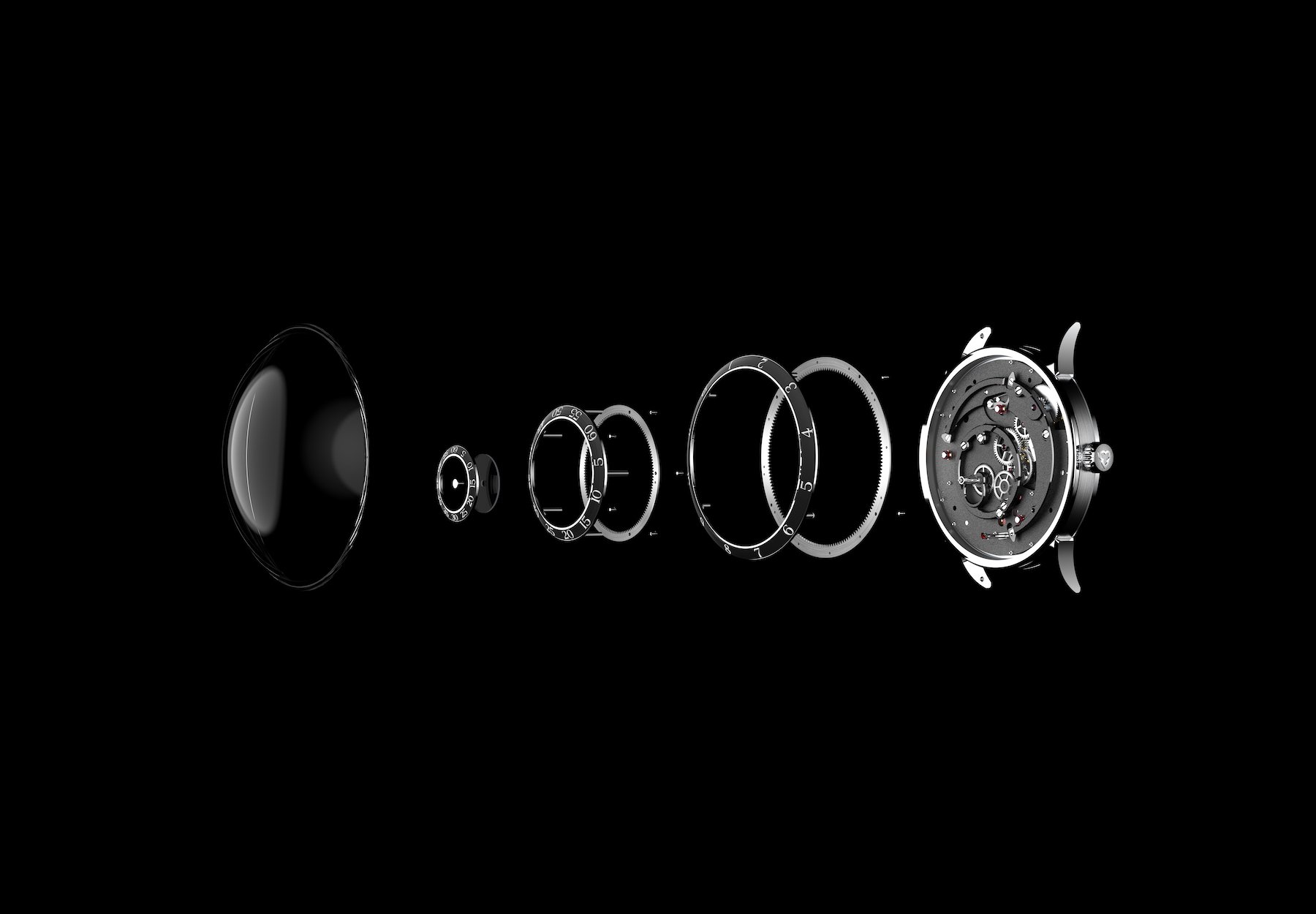 This gave birth to Trilobe's patented X-Centric caliber, an automatic movement developed in collaboration with Le Cercle des Horlogers in La Chaux-de-Fonds. After enhancing its architectural geometry, the X-Centric was officially released in 2020 and now powers every single Trilobe wristwatch. It represents a mechanical breakthrough for component sets and mastery of energy management to integrate with a micro-rotor, which you can read about in my most recent coverage of Trilobe's GWD launch here. The technical challenge takes an "artistically offbeat'' approach (hence, the X-Centric name) while perpetuating Swiss watchmaking excellence.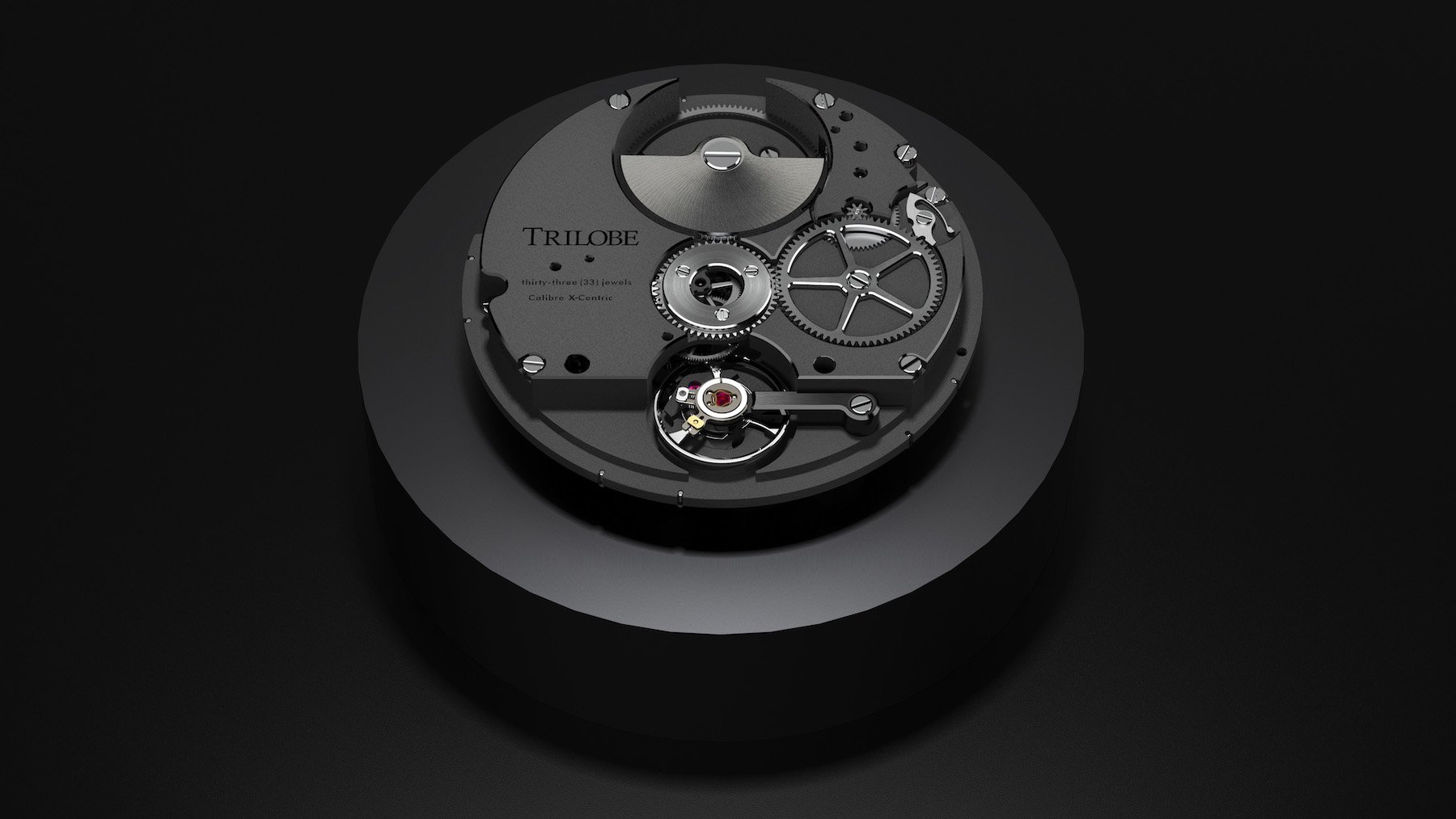 The star collections
In a few short years, Trilobe has evolved its design language, offering three core collections. Each takes its name from French literature. Les Matineux, named after a mid-century book of poetry by René Char, served as Trilobe's introduction to the world. A promising start has matured into the Nuit Fantastique and Une Folle Journée collections. We have covered the Brume version of the former here, and the Dune version of the latter here.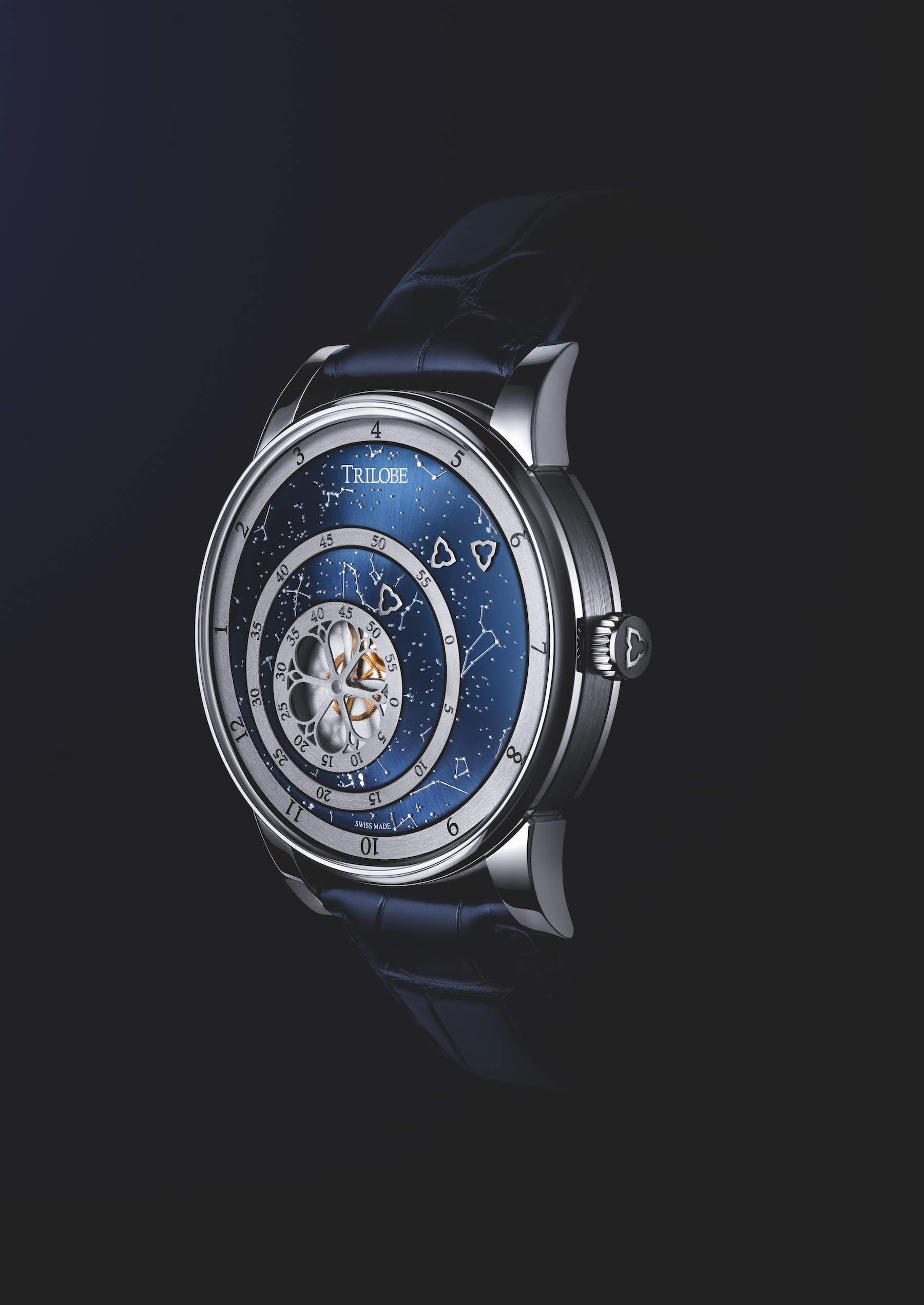 Of these, I am compelled to highlight the lesser-known gems in the collections. The Secret is a highly personalized sub-series within both the Les Matineux and Nuit Fantastique. We once had the latter in the office, and you could see some coverage here. This small lineup consists of watches with a unique dial option featuring the star-lit night sky, as seen at a specific time and place. It allows wearers to personalize their watches with a custom-made dial.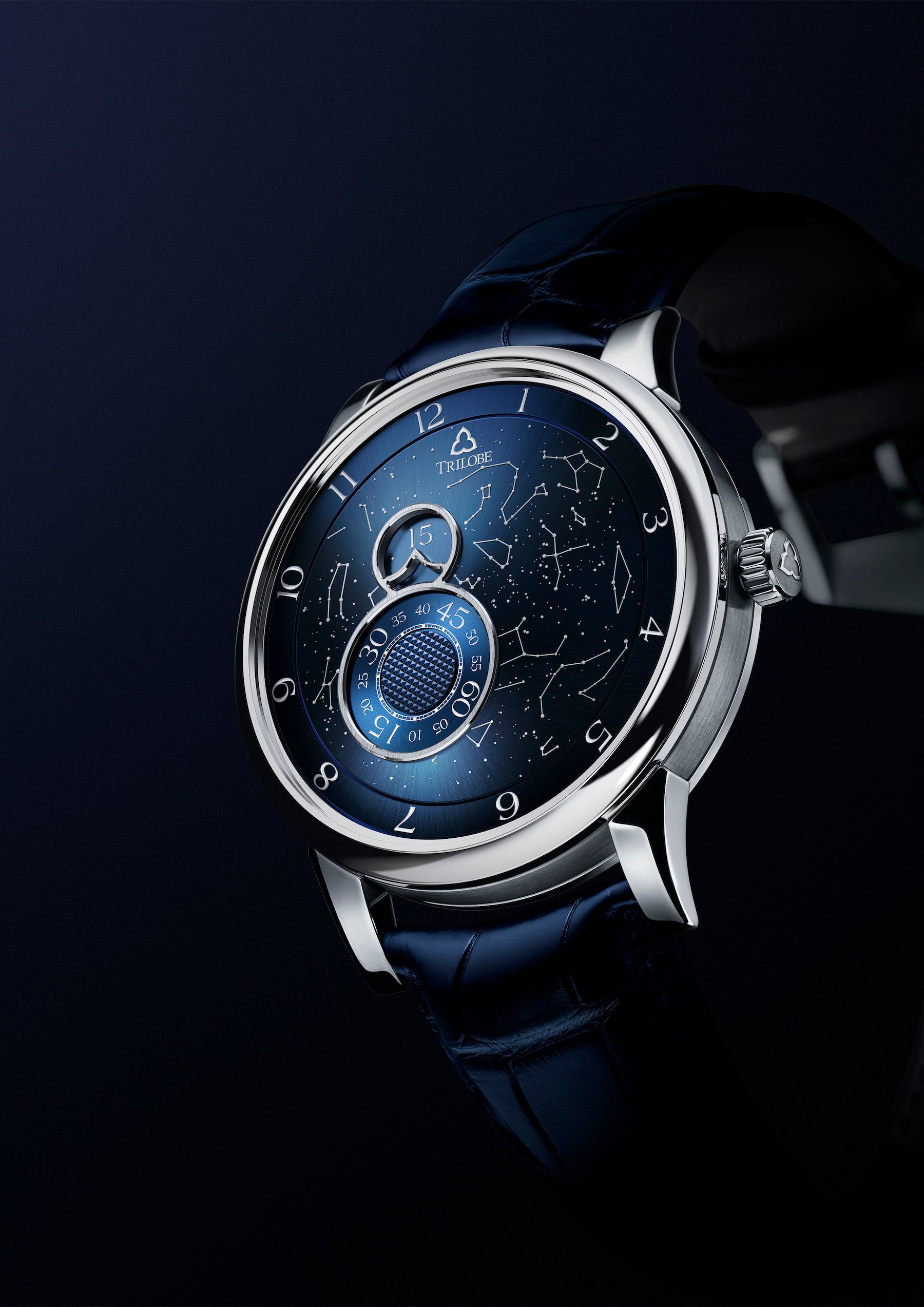 To achieve this, Trilobe uses an intricate algorithm based on 1,600 constellations and around a repetitive four-year cycle. This algorithm is based on the book Calculs astronomiques à l'usage des amateurs (Jean Meeus, Société astronomique de France, Paris, 1986). At nightfall, the drawn stars illuminate, thereby suspending the passage of time and immortalizing a meaningful moment in life.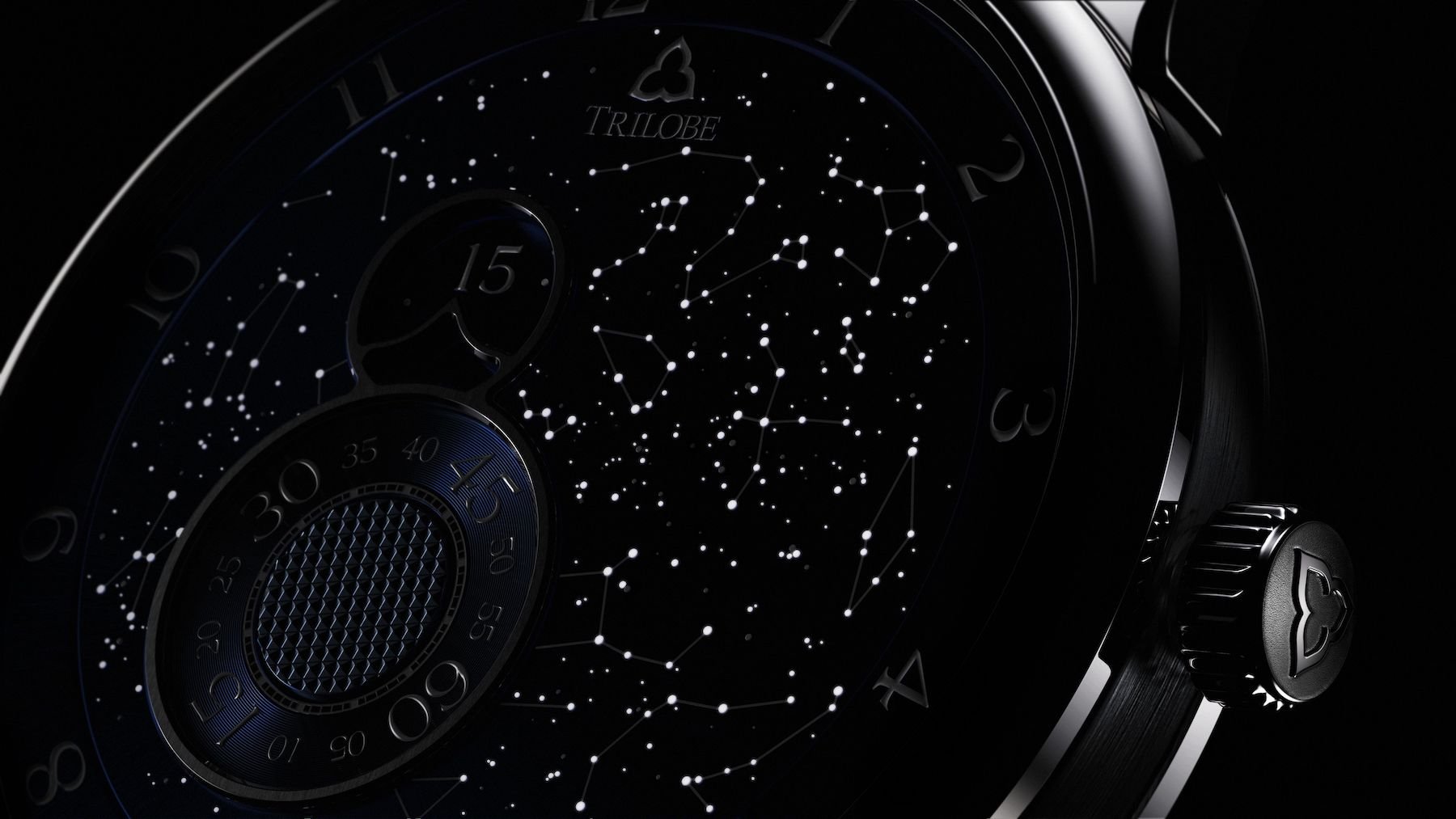 Accessible value
The first time I was blown away by a similar idea was a watch presented to me by De Bethune back in the old days. But the celestial pattern in that case was set in diamonds and cost ten times more or even higher. Speaking of which, Trilobe asserts accessible pricing is part of its founding ethos. The brand is committed to finding a balance between innovation, qualitative design, and affordability.
Of course, affordability is relevant. Trilobe feels strongly about discussing the concepts and quality of finishes rather than the price upfront for the value to be understood properly. Over the years, as the brand ventures into more technical and desirable designs, prices have understandably risen. Furthermore, in expanding its portfolio, Trilobe has recently entered the high-jewelry segment with the introduction of the Crazy Day Diamond collection.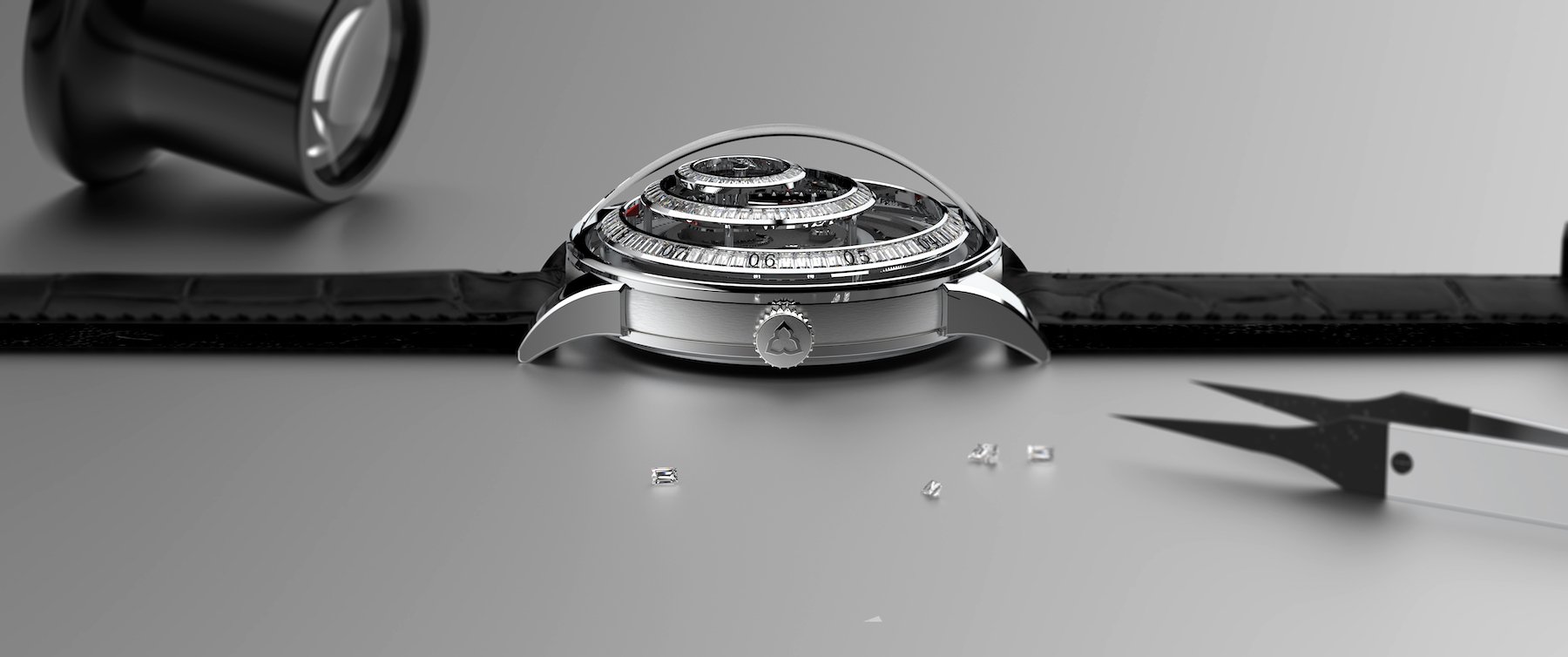 Why I love Trilobe watches
Without sounding philosophical, my take on the Trilobe concept is rather grounded in logic and sensibility. More than just timekeepers, these watches offer a reflection on our perception of time. Through the stationery trefoil indicators, we become anchored in each present moment even as time marches on. Whether or not this was Massonneau's original intention, it speaks to me about how we engage with the fleeting moments that shape our lives.
Additionally, Trilobe's method of visualizing the passage of time aligns more naturally with our intuitive thinking. With each ring carrying a time scale of its own — the largest for hours, the median for minutes, and the smallest for seconds — the sectioning is not only logical but also nearly instinctive.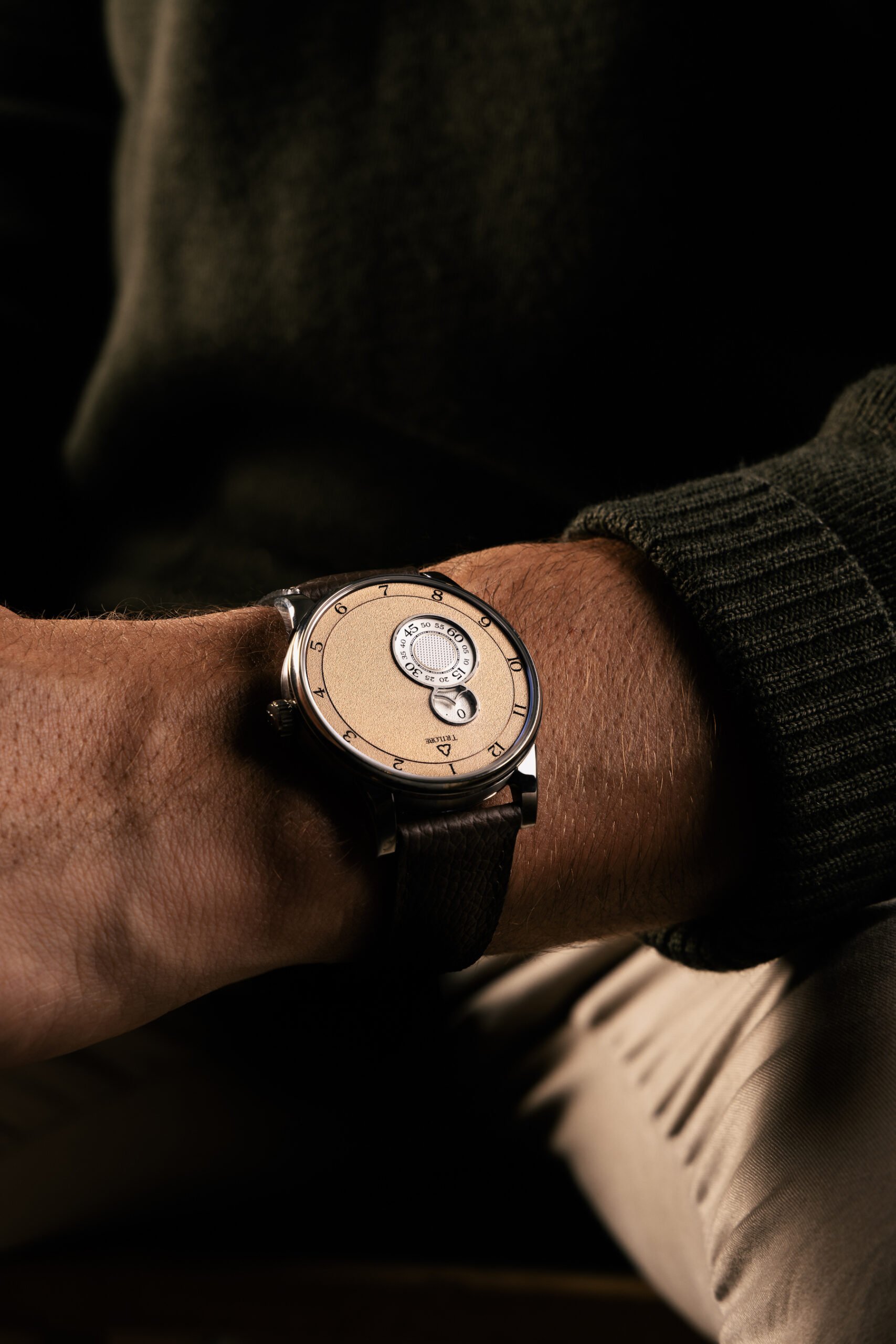 While some inevitably like to draw a comparison between Trilobe and other challengers like Ressence, the two are quite different animals. As much as I love novel ideas, the latter never appealed to me right from the start. Trilobe stands out for more than just an engineering masterstroke; it brings a level of elegance and an air of luxury that the French just seem to get naturally.
What's next
In a short span of barely five years, Trilobe has made its mark in the world of Haute Horlogerie, producing around 700 watches and supplying over 30 esteemed retailers across 20 countries. But the brand isn't resting on its laurels. The next move is to elevate the standard of quality and control in production.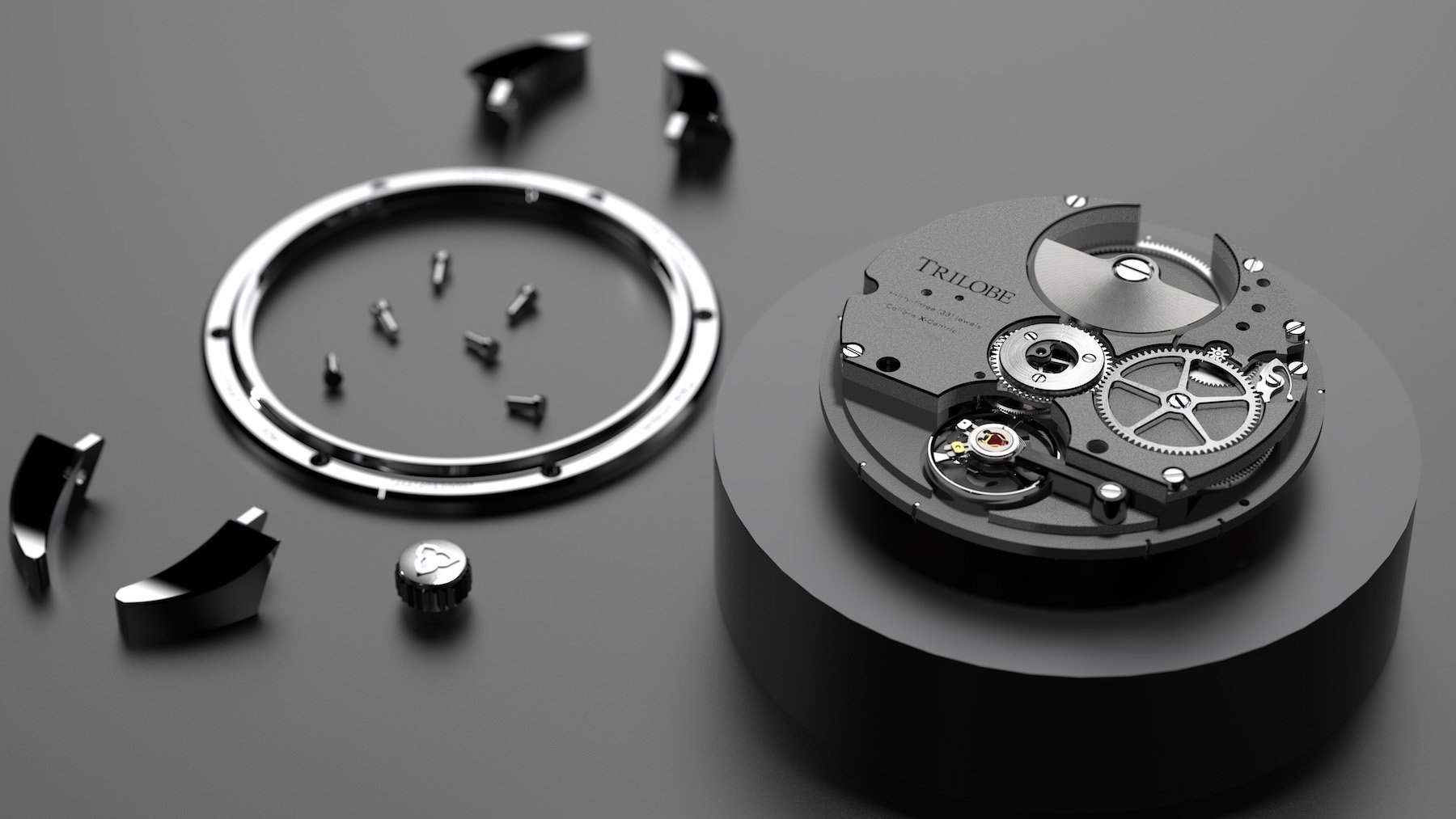 The recent launch of Trilobe's Paris-based workshop is a show of this commitment. The plan is first to bring assembly and encasing in-house, then aftersales service. The decision to internalize these critical steps in the manufacturing process goes beyond quality control (although I'm told each watch will undergo an exhaustive 150 hours of scrutiny before it leaves the workshop). It's also about agility and customer satisfaction. Being able to communicate directly with the watchmakers involved in these creations allows for real-time adjustments and fine-tuning. Additionally, it reduces the timeframe for customers.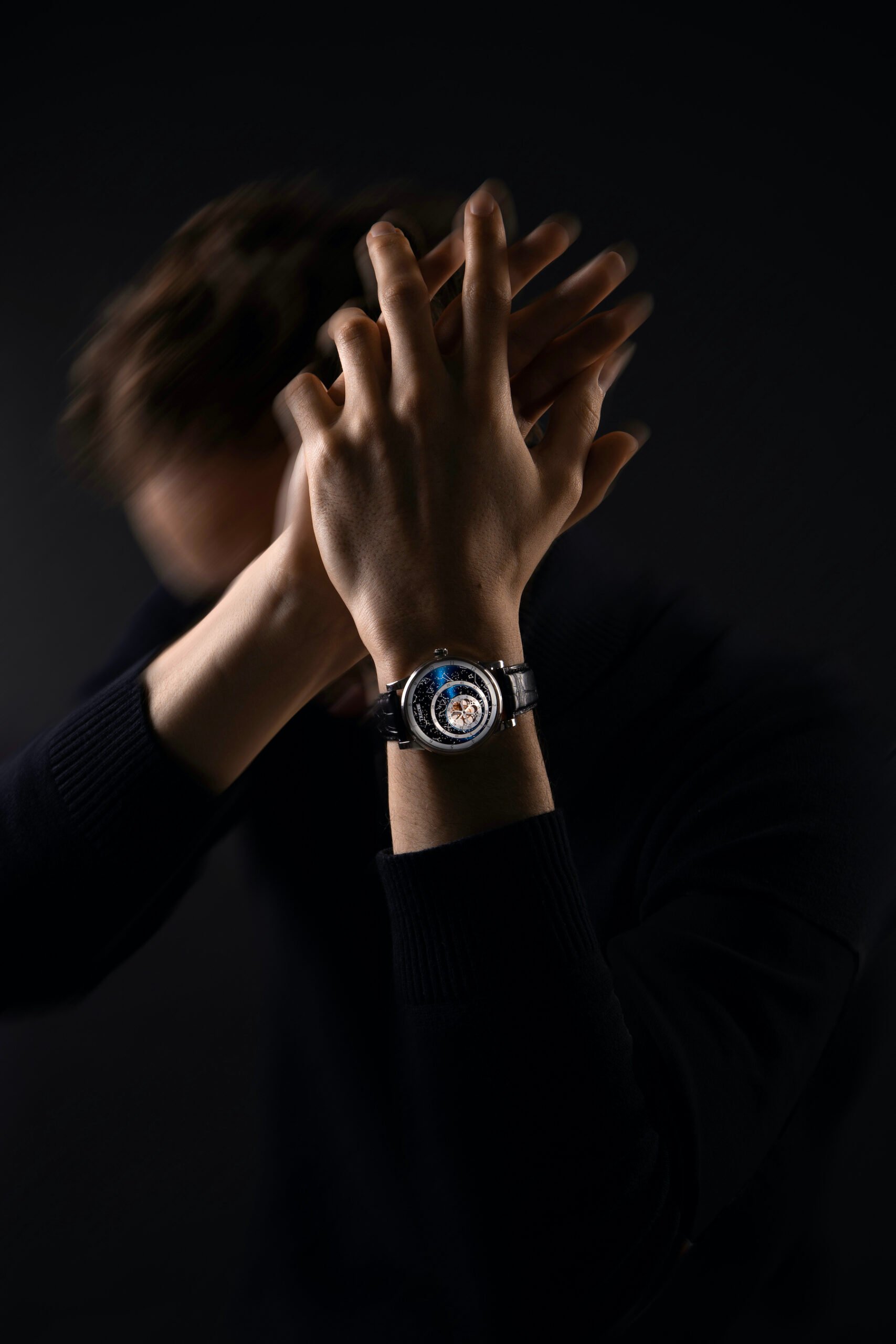 With this in mind, Trilobe isn't merely offering luxury products but also crafting a luxury experience. The young brand has already carved a niche that is the envy of many. However, the initial years of any disruptive venture are often flush with innovation. Can Trilobe maintain that spark of ingenuity as it matures? Will it continue to surprise us? As the brand settles into its identity and the industry it has embraced, these will be the questions to consider. Whatever the answers, I will certainly keep an eye on what is to come.
Discover the brand for yourself (if you haven't already) by heading over to Trilobe's official website.
This is a preferred-position post. Learn more.