Tudor Kick-Off Dinner in BaselWorld: Black Bay Bronze & Black Bay Dark (Live Pics)
Yesterday evening Bert and I had a wonderful event organized by Tudor. After we've gathered at hotel 'Les Trois Rois' in rainy Basel we were guided under umbrellas by the head of design by Tudor. Only 500 meters further a boat with military camouflage was waiting for us. We entered the stealthy boat and after the lights went out a captain transported us to our final destination. A long corridor with blue lights and submarine sound effects led us to the next floor. After amuses and a sparkling glass of champagne the people of Tudor led us to the dining room.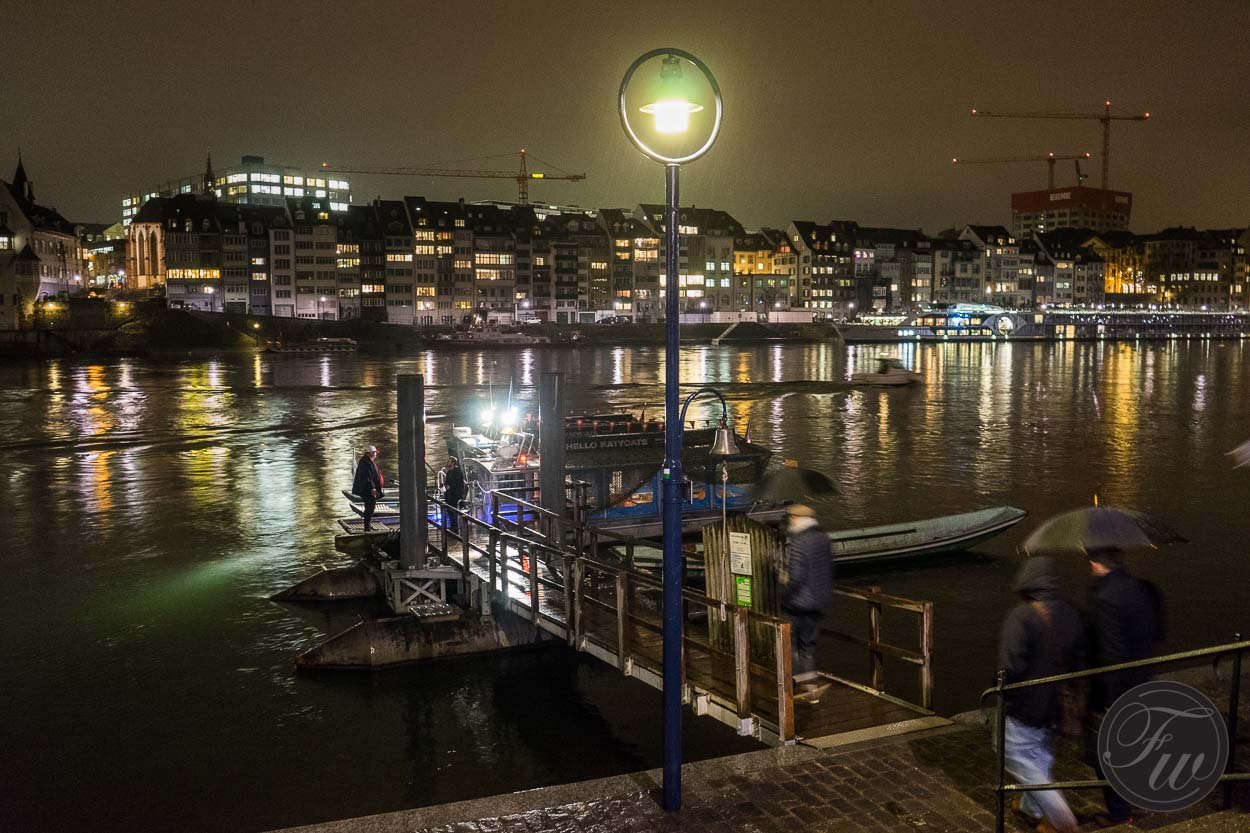 Tudor added nice details to the room creating a nautical setting. Blue lights, industrial attributes and a bronze dive helmet in the middle of the room. A real nice ambiance which suited the upcoming release perfectly. Another nice detail: our napkin was hold together by the famous anker: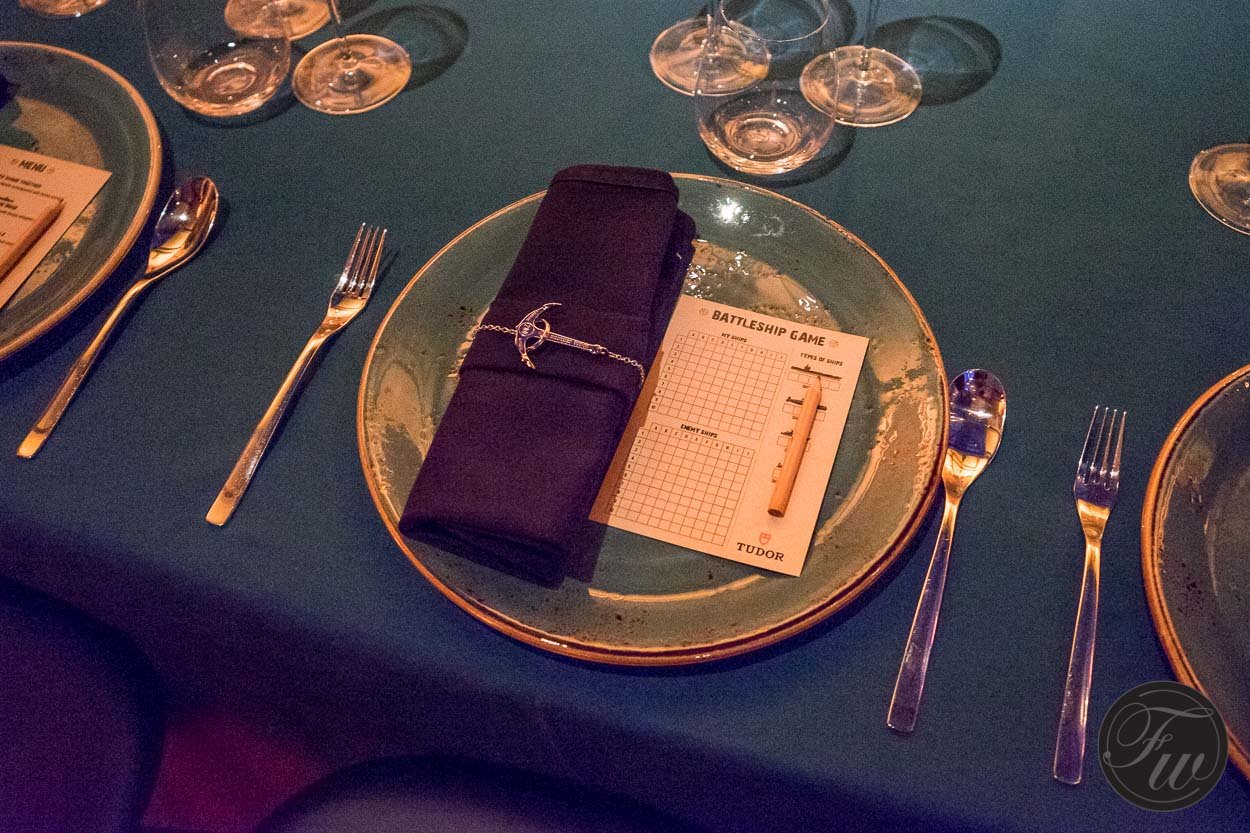 Then dinner was served, combined with short speeches and introductions (e.g. head of production and head of communication). Out of the blue a loud alarm activated the lifting of the bronze dive helmet in the middle of the room. The Black Bay Bronze was introduced. The first Black Bay with the 3-6-9 Arabic numeral setup:
Under the helmet the new bronze models were accompanied by an old blue vintage Snowflake submariner: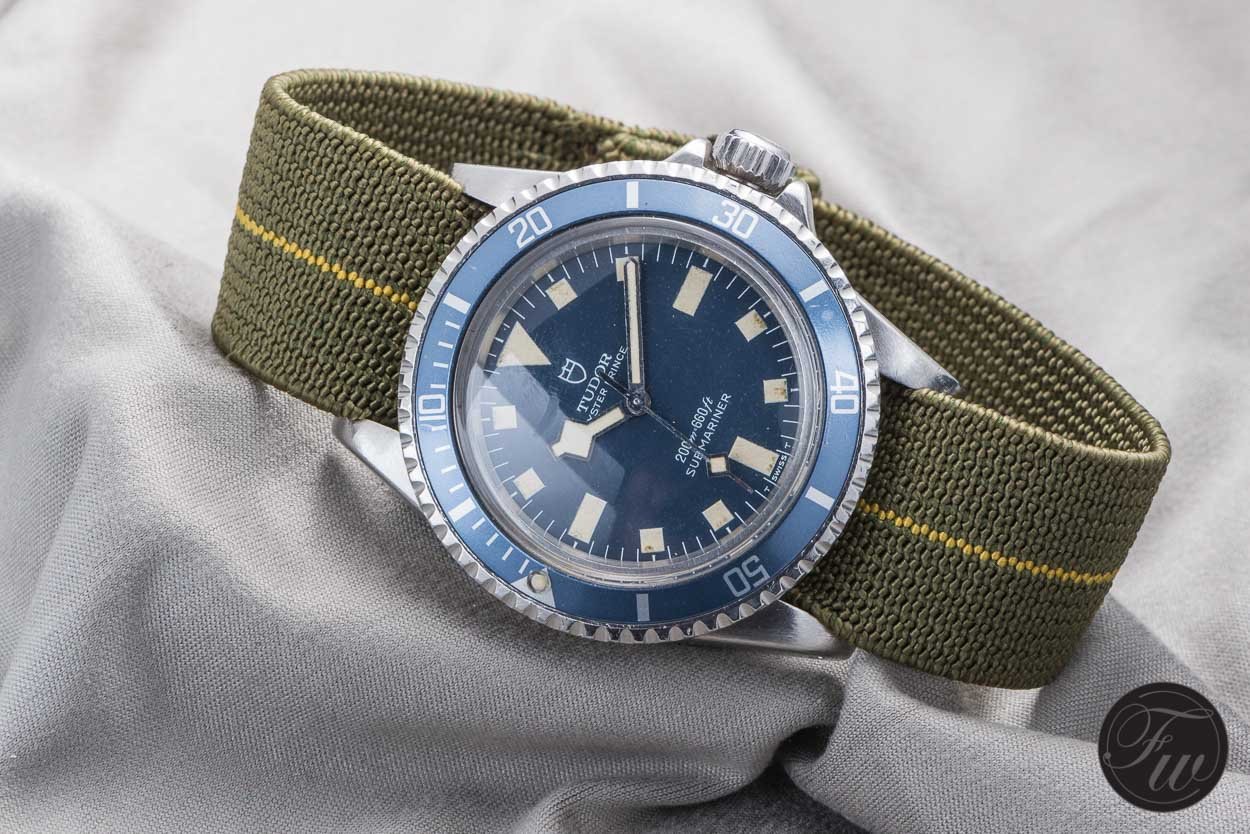 After a short photo-break another speech introduced the real surprise. After all, unfortunately the Bronze model was already unofficially published on the internet. The Black Bay Dark completed the evening. A variant with red accents and a PVD treatment: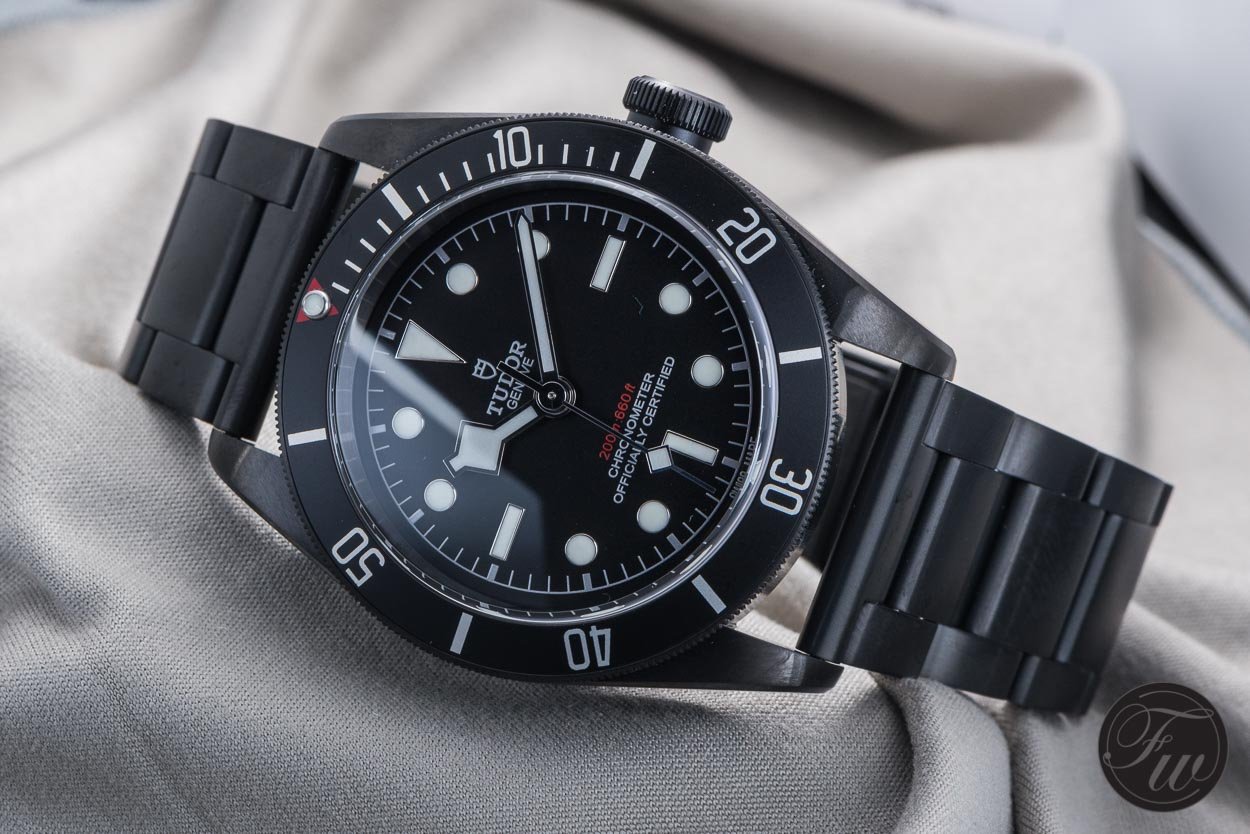 Outside we've warmed ourselves at a campfire before we went back in to get our coats. When we've left we obtained our last goodie: a camouflage branded Tudor duffle. The duffle fitted our last transfer perfectly: we were transported by an heavy duty military jeep.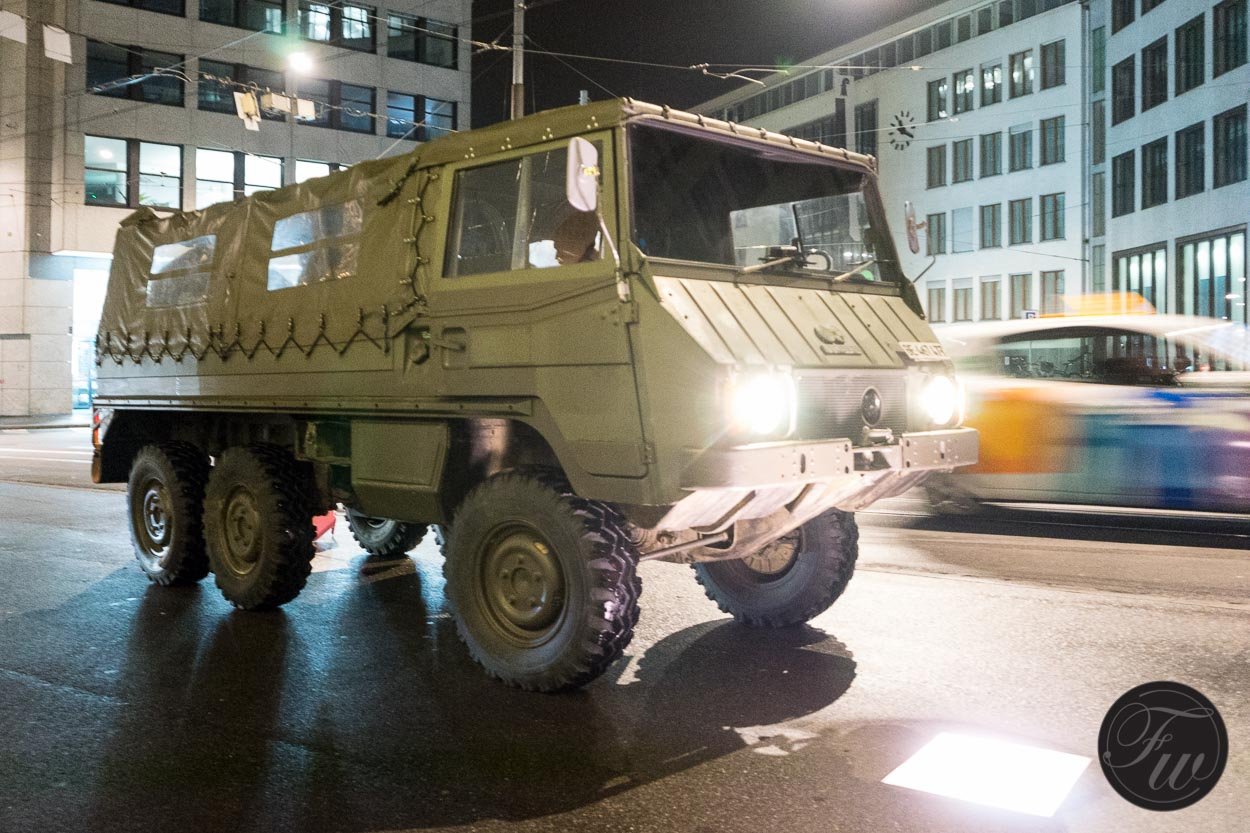 More details and reviews about the models later on. We thank Tudor for the wonderful evening.