[Video] NOMOS Glashütte Metro And Tangente Neomatik 41 Update Watches
Two of last year's highlights reviewed in detail
Last year, NOMOS Glashütte released two new models powered by the brand's famous DUW 6101 caliber. The new additions landed in the Tangente and Metro lines, which was a welcome alternative for the former family and the first model to use this movement in the latter. Predictably, I got my hands on them at the time, and now, at long last, my video review of them is ready to be unleashed on the world.
Hands-on reviews
Both of these watches received dedicated written reviews of their own at the time of release. You can check out the Metro review here and the Tangente "Seahawk" review by clicking on this link right here. When this video made it through the editing pipeline and landed before my eyes for the first time, I was compelled to go back and re-read my first thoughts on both models. I said:
"The Metro has always been a favorite line of mine. Despite that, I don't own one. Truth be told, I rarely came close to adding one to my collection. I was rapt by the 1101 Metro Power Reserve, of course. I mean, who wasn't? The model that birthed the collection has never been topped. There have been some truly gorgeous models in the Metro canon. The 35mm nachtblau neomatik was really special, for example. In my opinion, however, none came close to toppling team Metro's titan."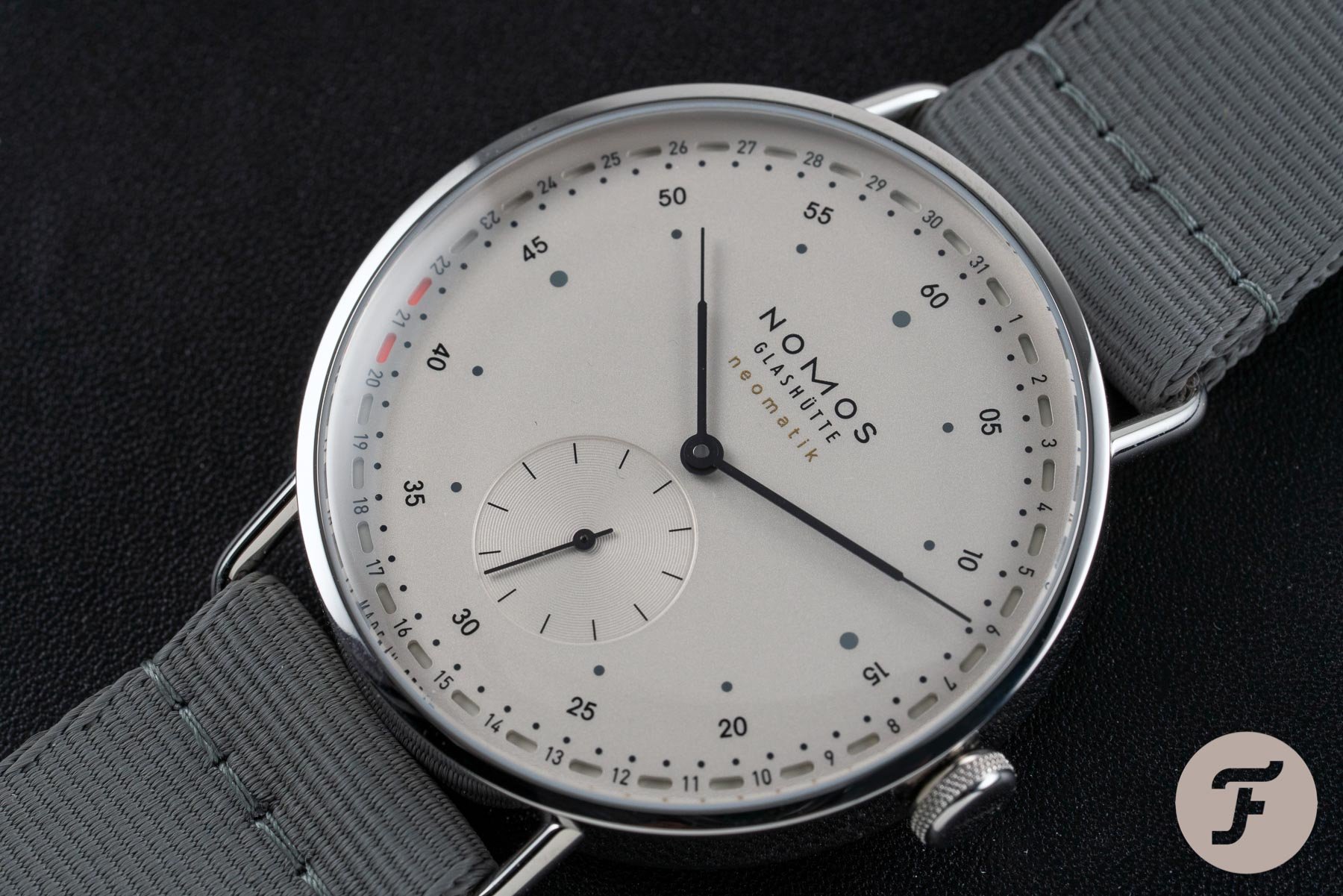 Over the year since their release, my affection for them has grown, and the Metro 41 Update, which I never really imagined would be a model on my radar, is now right near the top of my wish list. Amazingly (and I am actually amazed by this personally), this is now my favorite Metro model, having surpassed the 1101.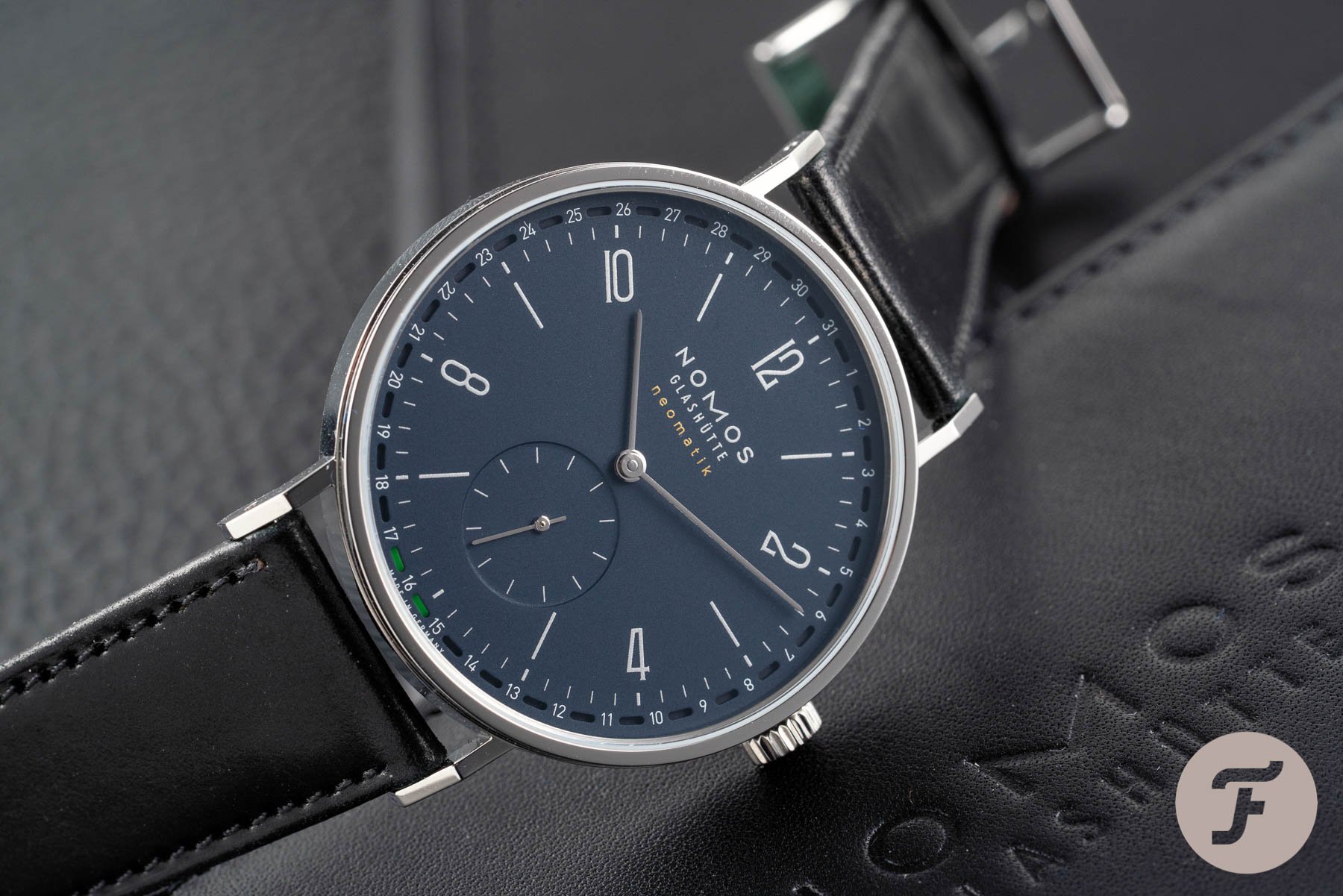 The Seahawk takes flight
"I'm a big American sports fan. Those of you that listen to WASP, our "Watching Sports and Sporting Watches" pod column will know that already. My favorite sport? American football. My favorite team? The Arizona Cardinals. Their terrifying division rivals? The Seattle Seahawks…
The Seahawks have one of the most recognizable uniforms in the NFL. A deep navy contrasted with a wolf gray is brought to life by a vivid shade of green known as "Action" green. This watch uses a very similar colorway. As such, I have nicknamed it the Seahawk. This isn't an official nickname, but I guess very few watch monikers start out that way. Maybe NOMOS will adopt it (probably not). Regardless, the nickname suits the watch in more ways than its color scheme. Simply put, this watch has claws."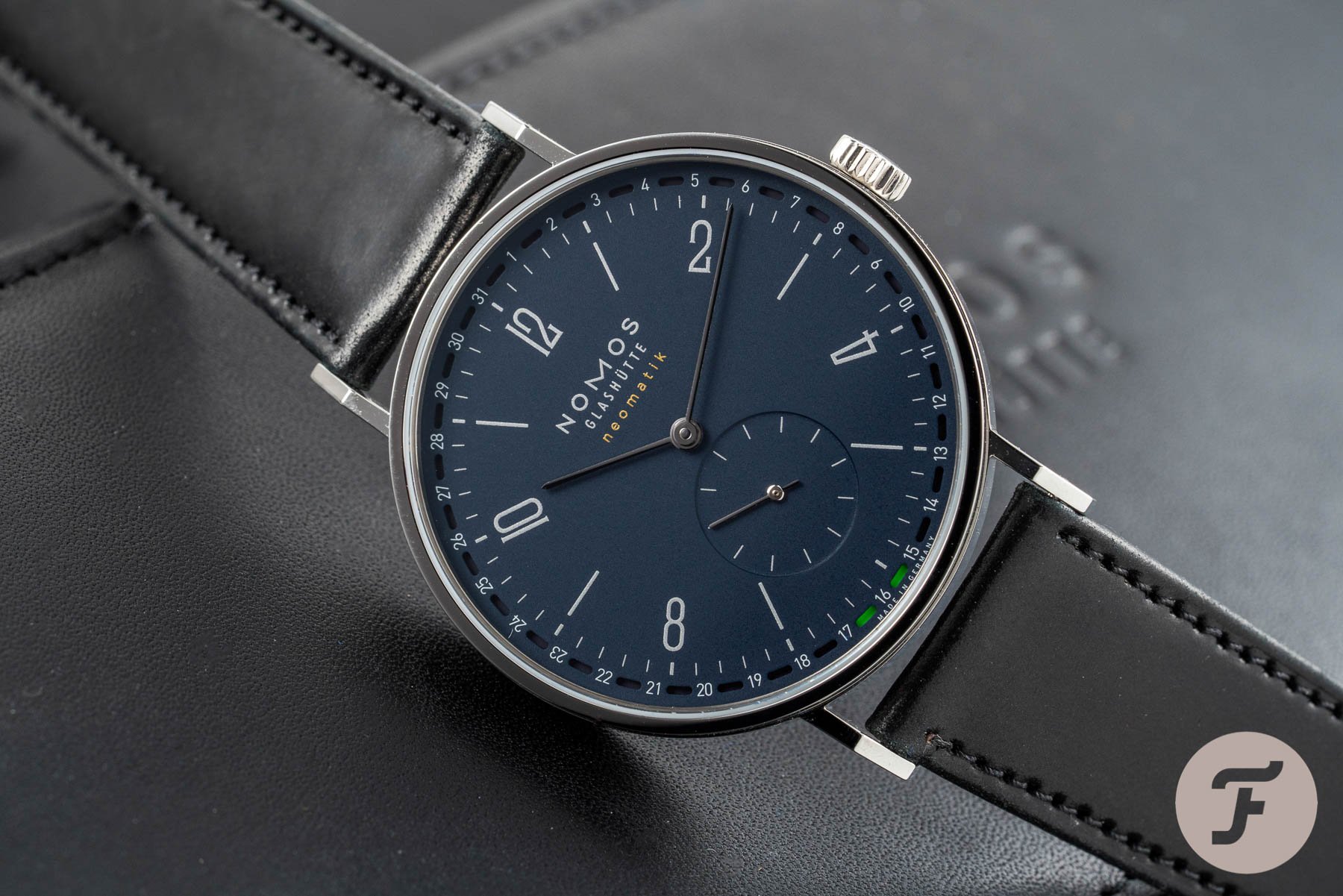 Those were my initial takeaways of this model and the appreciation I have for it has not wavered. I regard it as one of the more exciting and adventurous NOMOS designs and certainly one of the most expected. Check out the video in this article to see this watch and the Metro from many more angles. And, if you have time to visit the official NOMOS Glashütte website, you'll be able to see just what I mean about that clear boldness of this model especially, as well as the more muted but no less attractive Metro.