[Video] The Beauty And The Beast — Omega Seamaster Diver 300M Chrono in Sedna Gold
The best solid gold dive watch money can buy!
Omega shipped us this gold Seamaster Diver 300M Chronograph after my colleague Jorg decided he wanted to write a hands-on article on this beast.
Upon receiving it, he quickly called me and said, "You need to see and try this". Not entirely sure what my feelings would be on a 44mm diver chronograph in gold, I went to our office and for the first time put the Seamaster Diver 300M Chronograph on my wrist. The end of the story is, that I didn't give it back to him for at least a week. What an incredible piece! I find it quite interesting to think that this watch has remained under the radar for me all that time. It isn't exactly a new watch, as Omega introduced its chronograph models of the Seamaster Diver 300M in 2019 already. I guess I was too busy focusing on that other gold piece from 2019, the Speedmaster Professional in Moonshine gold. Little did I realize what I was missing out on.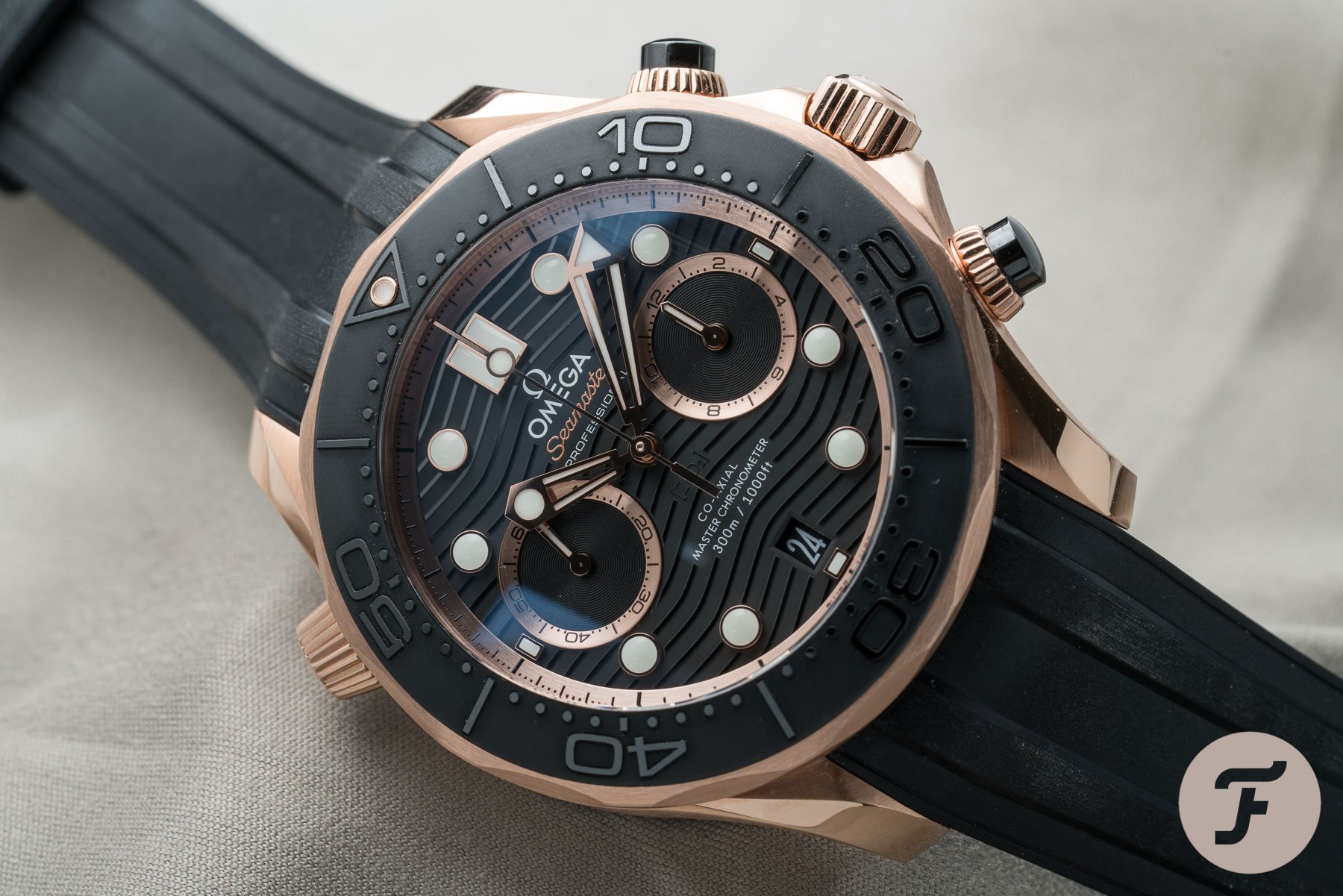 Omega Seamaster Diver 300M Chronograph Sedna Gold
Compared to the Speedmaster Professional Moonshine, the Seamaster Diver 300M Chronograph in Sedna gold is a little bit lighter. It weighs 189 grams (versus the 220 grams of the Speedmaster in gold), but keep in mind that the Speedmaster comes with a full 18K gold bracelet. The 44mm case diameter makes this a rather heavy and chunky watch, attached to a soft rubber strap with a matching gold pin buckle. In the video, I explain exactly how this combination feels on the wrist, and whether it's comfortable or not.
Background information
There's also a little bit of background information on the Diver 300M Chronograph series in this video, but for a full overview, I suggest you download a digital copy of our Seamaster 300M magazine that we published in 2018. You can find it here.
Enjoy the video. In case the video doesn't show well in your browser, click here to watch it on our YouTube channel.