Vincent's GADA Watch — The Formex Essence 39 COSC
The ultimate affordable, independent daily wearer
Let's do this without any messing around today and get straight to the topic: my GADA watch is the Formex Essence 39. There, end of the article. In all seriousness, however, I love talking about GADA watches. My entire horological life revolves around GADA watches and the pursuit of the perfect one. I think back to the times when people actually needed watches and the fact they probably only owned one. At least, I would assume most people did. Watches were necessary to stay organized and keep track of time, and sometimes having one was a matter of life or death (you've seen Apollo 13, right?) Although I don't need a watch, I love wearing one. I can't picture myself going about my day without a watch strapped to my wrist. I would feel utterly naked and unprepared. Therefore, I need a GADA watch, and mine is the Formex Essence 39. Let's see why!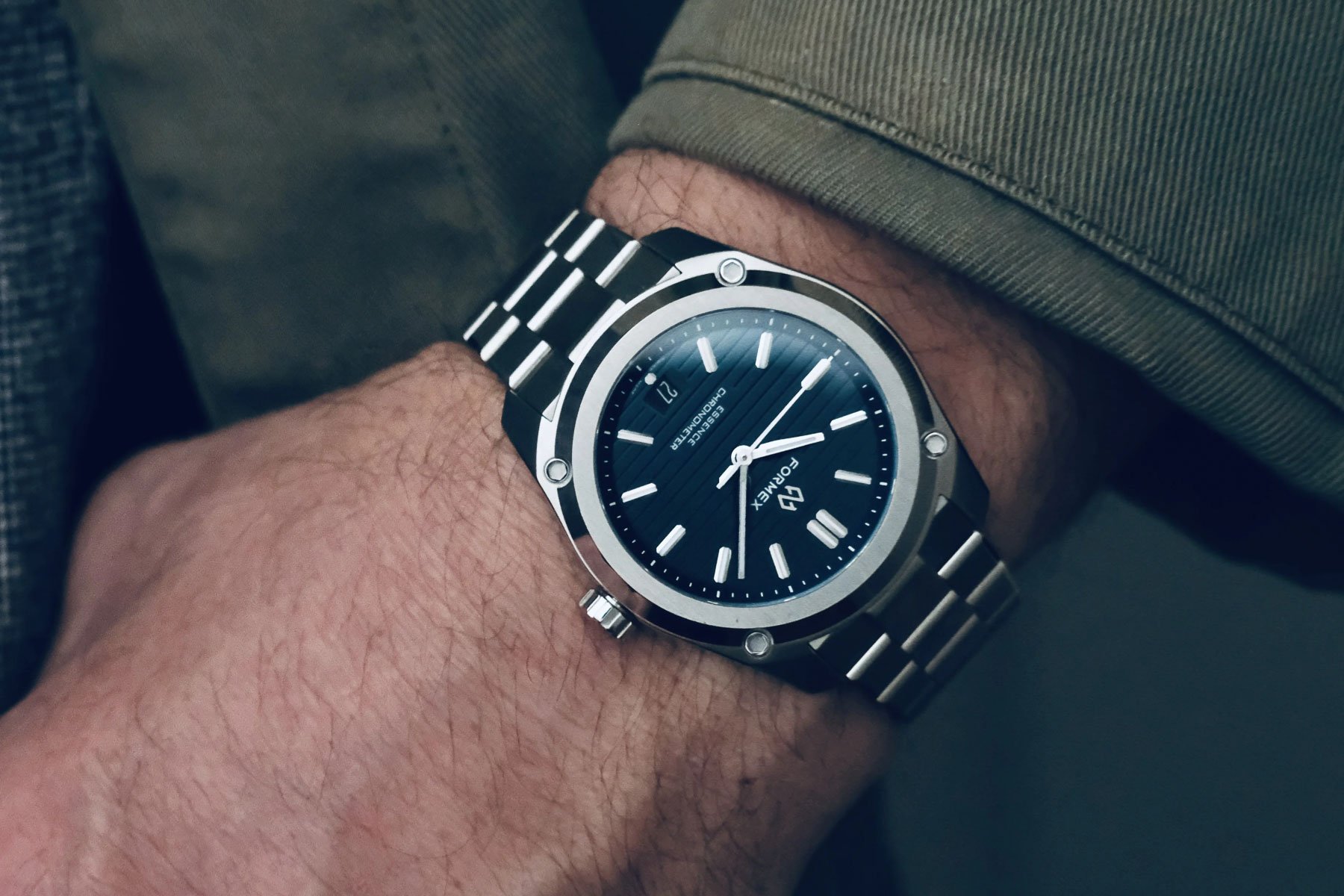 GADA = Everyday 
One thing I love about our community is the unnecessarily heated conversations we get into sometimes. A very good friend of mine — and a proper watch nerd — once told me that a GADA watch is not an everyday watch. In his eyes, a GADA is a watch one we can take on all sorts of adventures. You know, things we do on the weekends or vacation, for example, hiking, diving, exploring a city, camping, and fishing. Therefore, a GADA watch is robust. It's water resistant to 100 or 200 meters, and it has a sapphire crystal and solid construction (among other things). Conversely, an everyday watch is one we wear…every day. So this means working, buying groceries, shopping for a new watch, dining with friends, or rushing to a meeting across the city. An everyday watch, according to my friend, is comfortable to wear, legible, and precise. Think of smaller cases, no date, a COSC-certified movement, etc. 
In my eyes, an everyday watch is the same as a GADA watch. The way I feel about the Formex Essence 39 is equal to how Nacho feels about his Omega Seamaster Professional 300M ref. 2254.50.00. In his thoughtful article, Nacho talks about the versatility of the Seamaster and how equally well it handles hiking the Matterhorn or pairing it with a suit for formal events. I find the Essence 39 versatile, something I hope to convey later on in this article. (Granted, Nacho's Seamaster is better suited for more extreme activities.) In the meantime, I would say this: it's all a matter of opinion. I have a somewhat unpopular opinion that one-watch collections exist and are possible. This belief has been driving my horological journey for the past six years and has taken me to the Essence.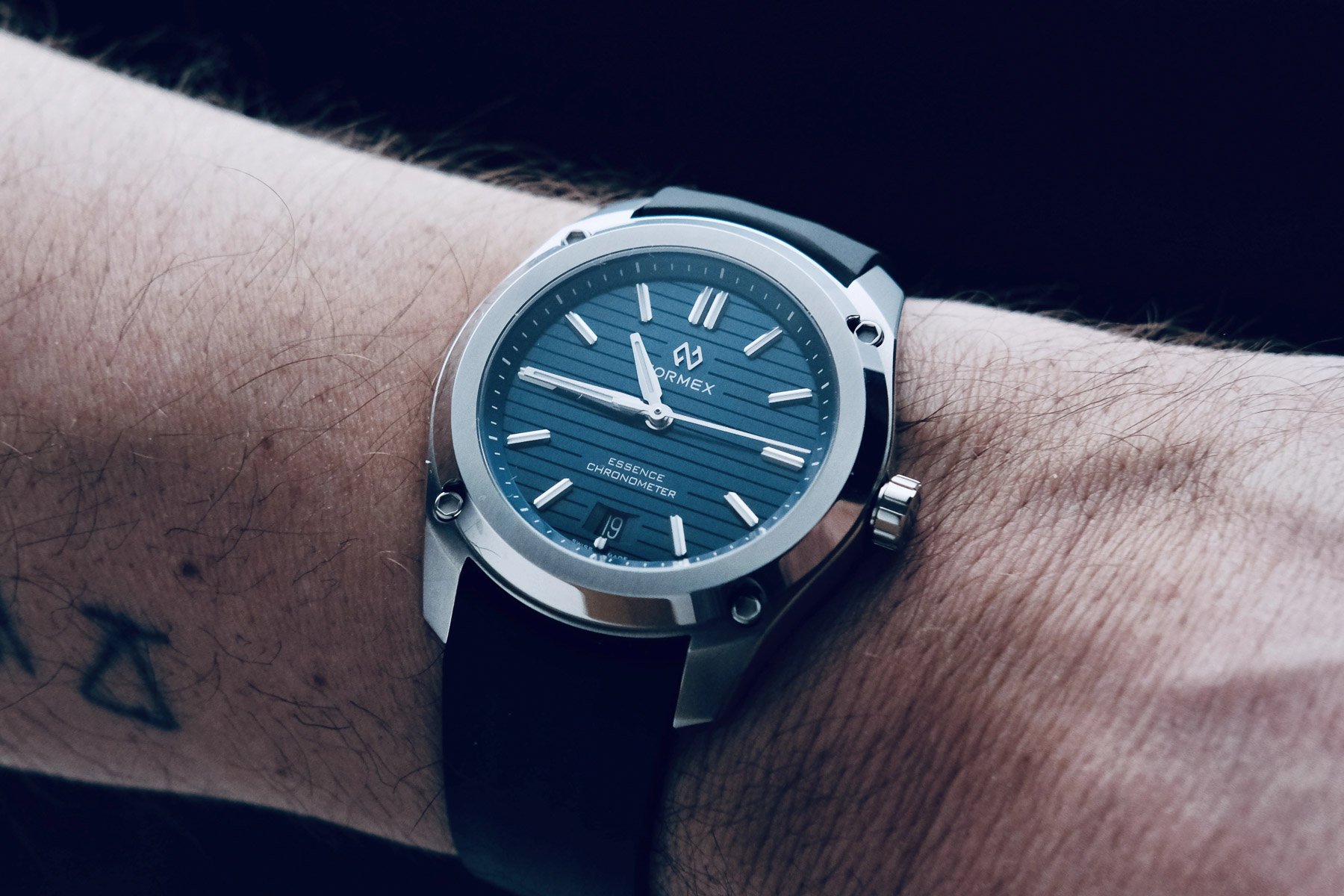 GADA design traits of the Formex Essence 39
What follows couldn't honestly be more subjective. Reading all the articles written by Fratello's editors (and even photographers!) shows that design is an important factor that makes a watch a GADA watch. I mean, we have to like the way it looks every day while going anywhere and doing anything. Otherwise, we would get bored. And getting a watch that looks "too much" of something also seems a deterrent to many (which is why RJ's GADA is not a gold watch.) The Formex Essence 39 hits a few sweet spots for me in terms of looks. First, I love the symmetry of the dial and the perfect proportions of the hands and markers. It's easy to read the time, and the alternating polished and brushed surfaces on the hands and markers play with the light in interesting ways.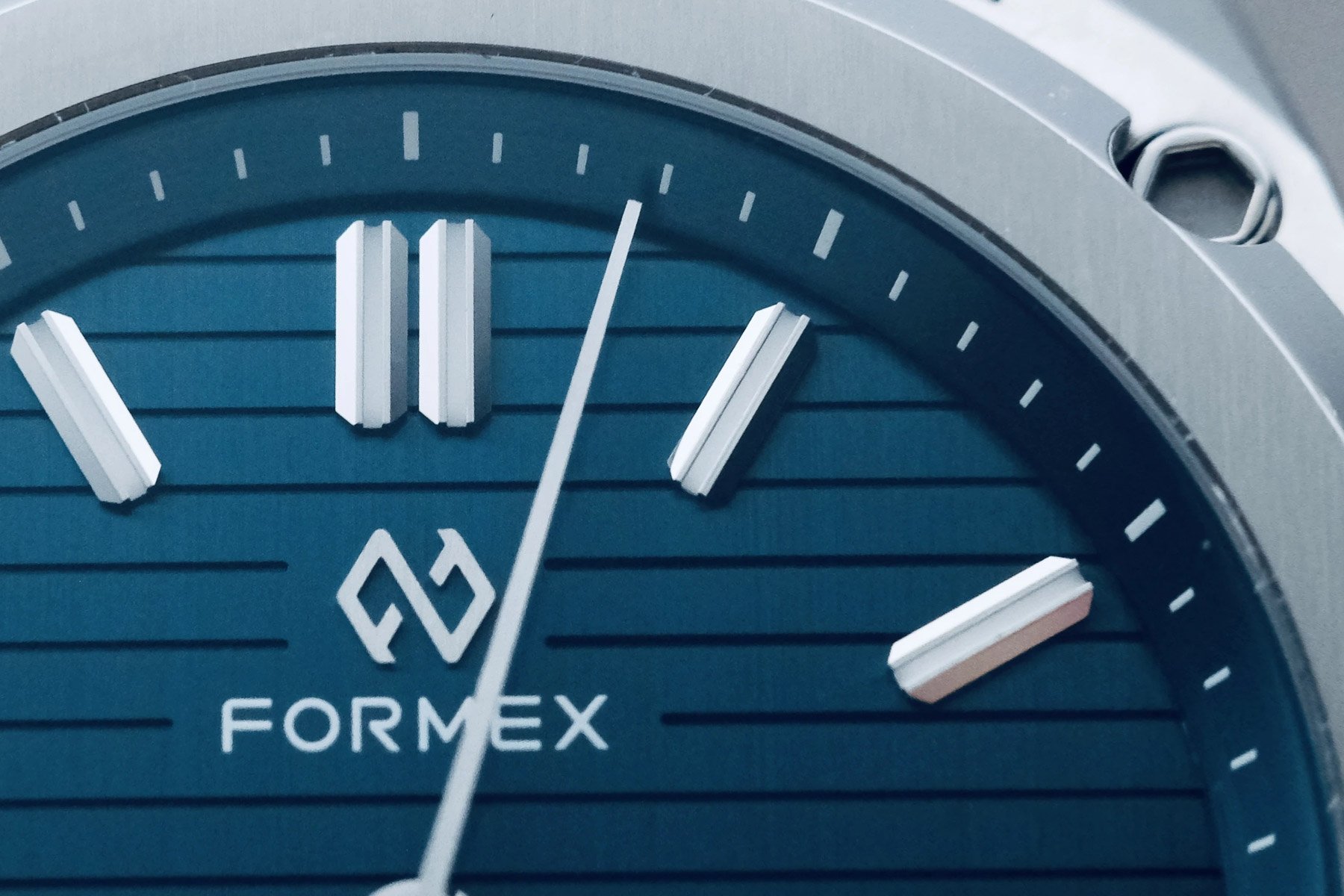 In other words, the dial shines enough to make the Essence 39 look good for formal occasions and versatile enough for casual situations when paired with a rubber strap. I wear my Essence 39 every day, anywhere, doing anything.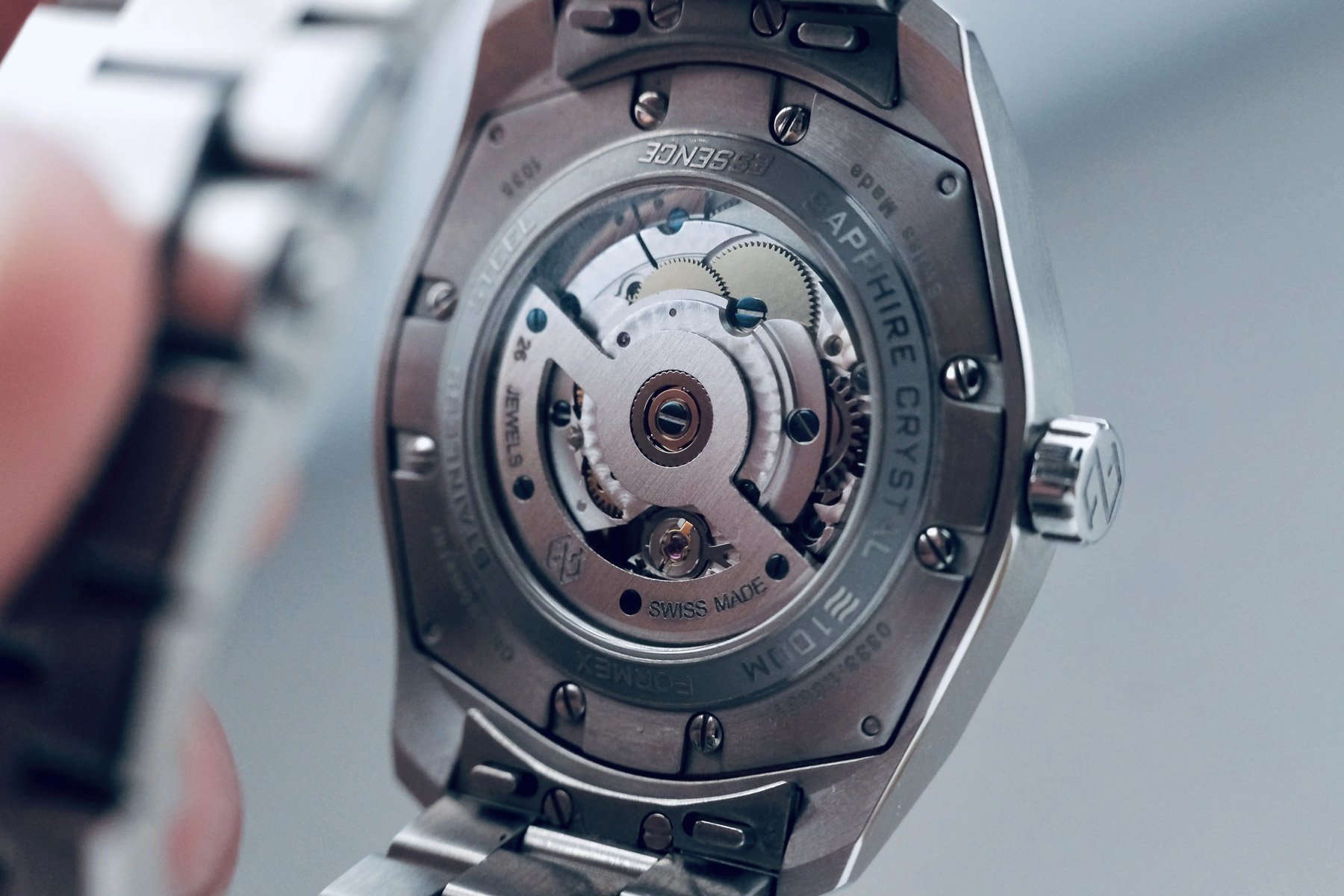 Furthermore, the horizontal CNC machined lines on the dial also make it interesting to look at. Combined with vertical brushing, the dial shines and reflects light differently at various angles, which keeps me entertained throughout the day. Since a GADA watch, in my opinion, must be functional, the Essence 39 comes with a date aperture perfectly integrated at 6 o'clock. It has two beveled edges that look novel and more purposeful than traditional cutouts. Furthermore, the beveled edges make the date easier to see at various angles. I sometimes find the date hard to read when it appears through a simple cut-out on the dial, so the Essence's date window is perfect for me. Note the tiny applied marker under the date aperture, which guarantees usability in dark conditions.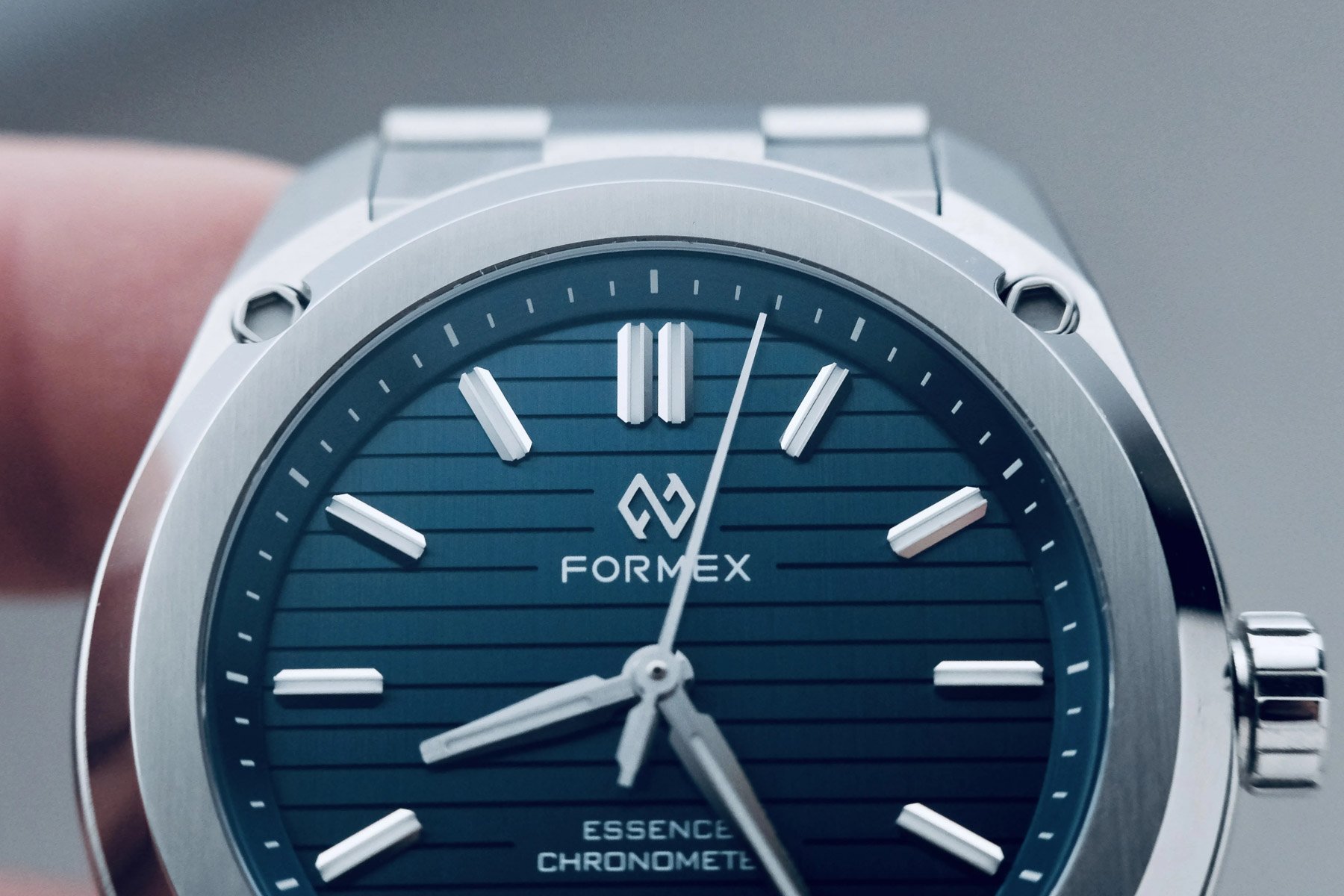 Faultless wearability and looks
The case and bracelet are standout features of the Essence 39. Its 39mm diameter is paired with a 45mm lug-to-lug distance, a 10mm thickness, and a 20mm lug spacing. The case sits flat and fits my 16cm bony wrist just perfectly. It also features finely brushed and polished flat and angular surfaces which look simple and elegant. The bracelet has brushed links with polished beveled edges and a double-pusher butterfly clasp. The design of the bracelet, with its angles and short links, matches that of the case. In other words, the bracelet integrates perfectly with the case. The whole package is complemented by a small yet easy-to-grab push/pull crown. 
As you have probably noticed, I love the way the Essence 39 looks and fits.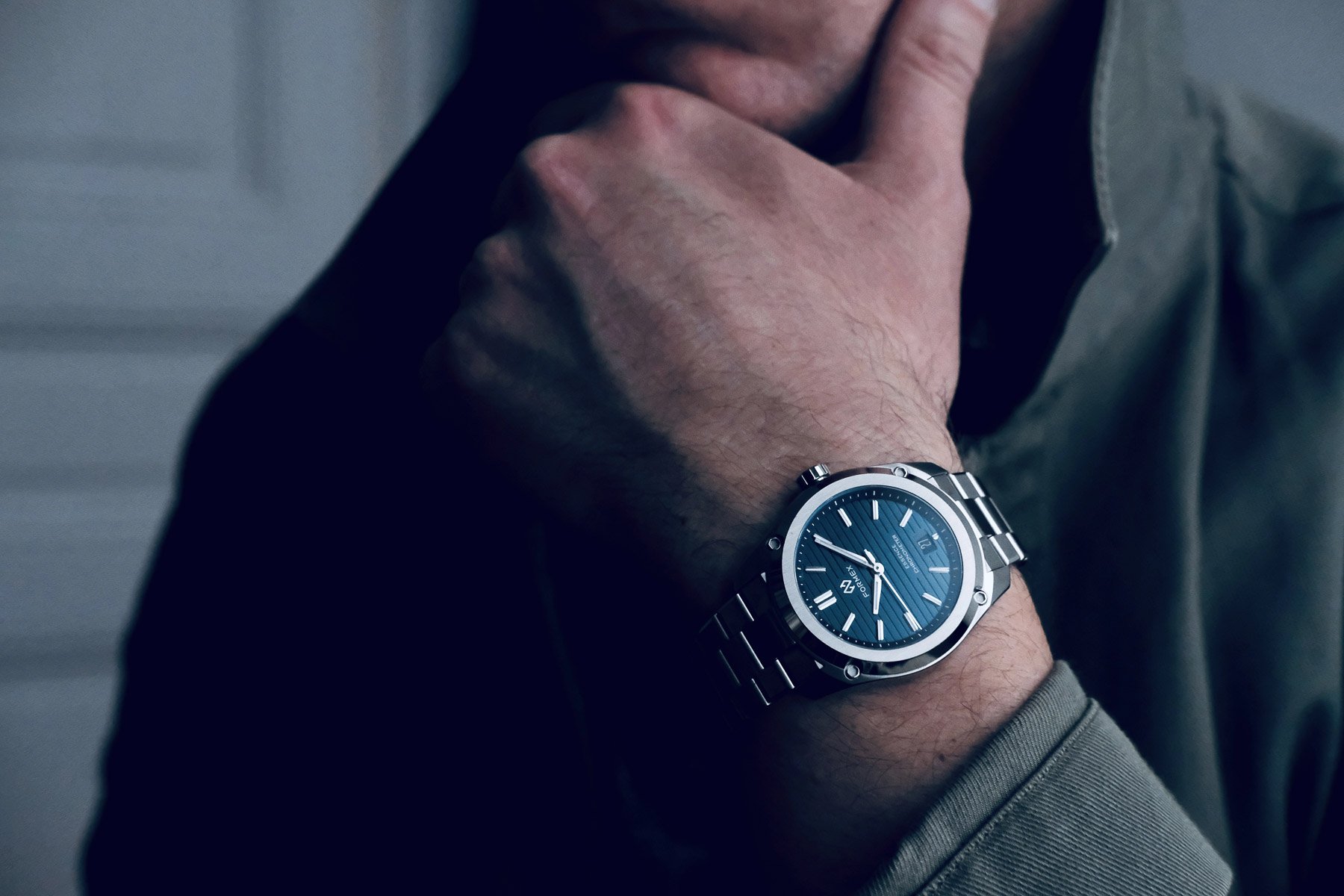 GADA technical traits of the Formex Essence 39
To me — and I think to many people too — a GADA watch must be precise and reliable. The Essence 39 is equipped with a COSC Sellita SW200-1 caliber, a pretty thing that I can see through the sapphire window in the case back. This means the Essence is precise since Sellita calibers are reliable and, crucially, easy to service. As a result, I can get it fixed virtually anywhere I am in the world. This is more important to me than I initially thought as I am seriously obsessive about being on time. However, non-COSC-certified movements can also run within COSC specs, something I've experienced many times over. So let's not obsess over the certification and note it's a nice bonus. I would say, however, that I particularly like how the precision of the movement matches the legibility of the dial. 
What took me a long time to accept as not being a big deal is the push/pull crown. Or, I should say, the fact that the crown doesn't screw down. I realized over time that a watch can indeed still have a 100m water resistance rating with a push/pull crown. And, realistically, I don't need more WR 99.99% of the time. What puts my mind at ease is the way Formex built the crown apparatus. I don't know how the designers did it, but there is a sort of built-in safety mechanism within the crown stem. Pushing the crown to the first position to set the date is easy, but it requires extra effort to pull it to the winding/time-setting position. This brings me peace of mind, knowing that dirt and dust can't enter the case that easily.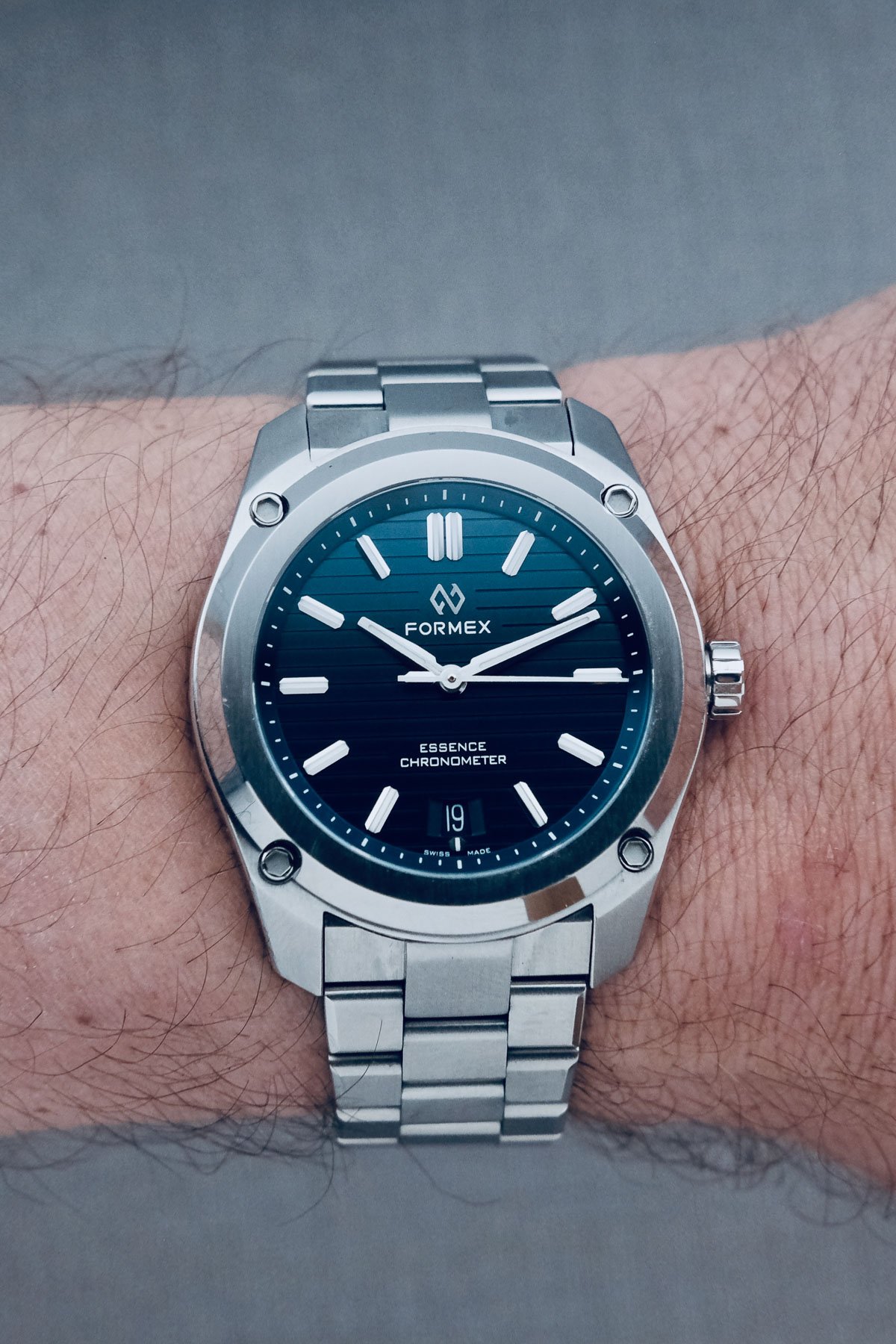 Steel on steel
Another element that qualifies the Formex Essence 39 as my GADA is the bracelet. I already mentioned how much I like the way it looks. However, just as the crown comes with a trick up its sleeve, so does the bracelet. Actually, it has three tricks. First, the butterfly mechanism doesn't disengage (open) all at once. The right part opens first, and I need to pull the left part (held in place with ball bearings) to fully open the clasp and remove the watch from my wrist. This means the watch can't accidentally fall to the floor. Second, the bracelet has a built-in micro-extension à la Rolex Easylink to add a few millimeters when my tiny wrist swells. Third, the bracelet comes with a 1.5 link, which makes it possible to find the perfect fit. 
I can also switch the 1.5 link for a regular link in the winter when I know my wrist won't expand. Clever.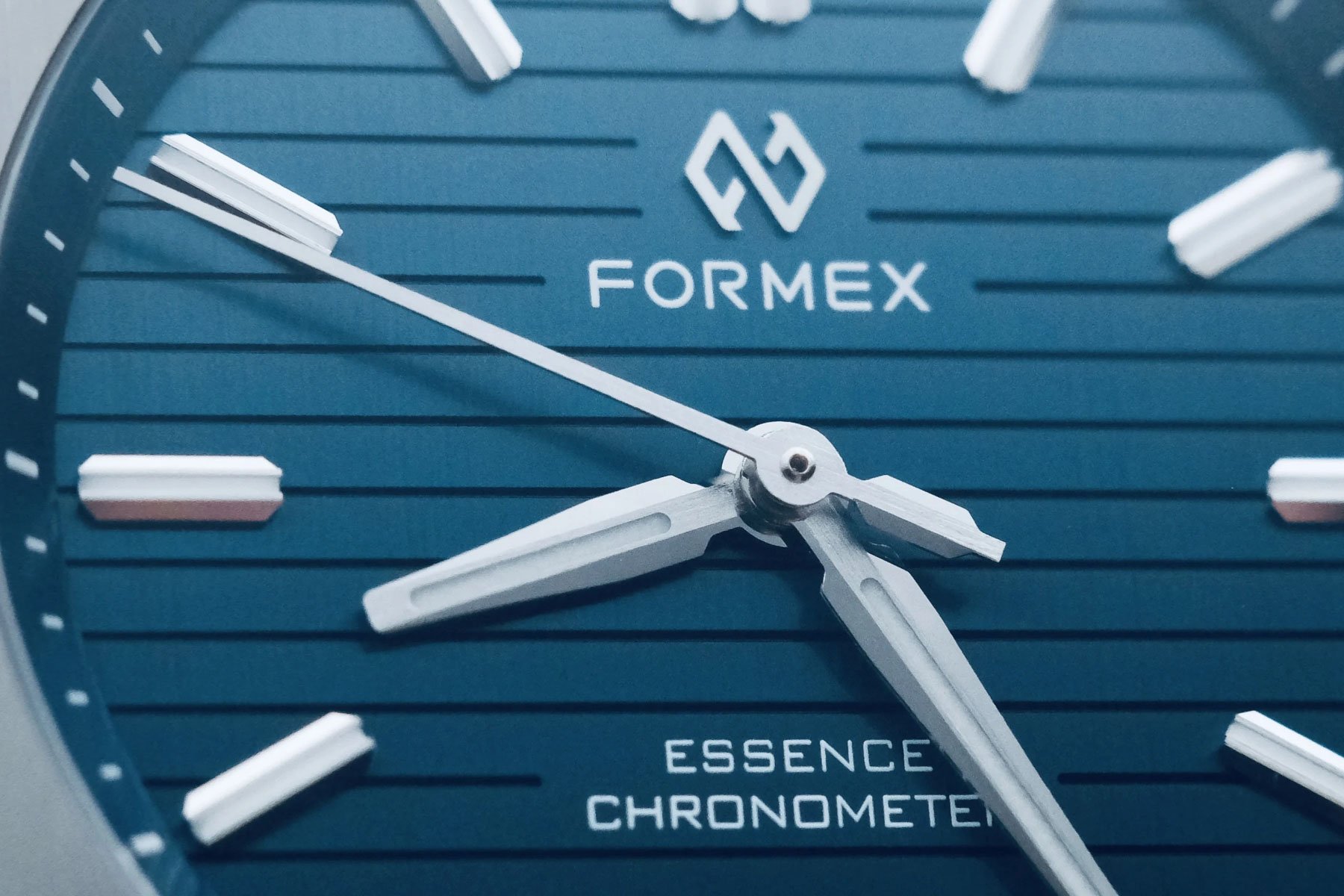 Final thoughts
All right, that's a lot of enthusiasm for one watch. But isn't it the goal of writing about a GADA? I had such a good time reading about my colleagues' GADA timepieces and what makes them so. It seems we all share equal enthusiasm for our "go anywhere, do anything" watches, and I can't wait to take the Essence 39 on additional adventures. Perhaps the last point that should be addressed is price. Given what we all wear, a GADA can cost anywhere between €100 and €10,000. The Formex Essence 39 retails for €1,540 on the bracelet including taxes, duties, and shipping. That's a lot more than many could afford to spend on a GADA watch and, conversely, a lot less than most would spend on one. To put its price tag in perspective within my (small) collection, the Essence 39 turned out to also be my grail watch!