Some People Just Can't Wait To Get In Line — Waiting For A Watch Is A Luxury Experience
What keeps people waiting for products that should be readily available?
Have you been to the historic center of Amsterdam lately? There's a lovely area in the Jordaan neighborhood called the Negen Straatjes (Nine Streets) where you'll find interesting fashion boutiques, a vintage watch shop, nice restaurants, cool bars, artisanal ice cream parlors, and also a place where they serve hand-cut French fries. If you were there, you couldn't overlook long lines everywhere in the narrow streets. People will happily wait for an hour to get a scoop of pistachio ice cream from Massimo. If people are willing to spend an hour waiting for a €3 snack, they probably also can't wait to get in line for a new watch, be it physically or on a waitlist. Waiting for a watch is a luxury experience nowadays, it seems. But what is it that keeps people waiting for products that should be readily available?
When you're in Jordaan and walk east, you will at some point reach the most luxurious shopping street in Amsterdam, P.C. Hooftstraat. And what you will see there is the same sight you left behind you. But instead of people waiting in long queues to get the French fries that went viral on TikTok, you will see people standing behind a rope waiting to get into the Louis Vuitton, Gucci, and Chanel boutiques. Now, waiting in line for more than, let's say, ten minutes for French fries looks kind of dumb. I mean, there are plenty of other food options. Something as mundane as a deep-fried potato isn't worth anyone's precious time. Waiting for a luxury good that's exclusive in all kinds of ways makes a bit more sense. Or does it? Not all luxury goods are created equal, and that's also how they should be perceived and treated.
Waiting for a watch is a luxury experience — get in line!
Before getting in line for a watch, let's think about why people get in endless lines to get a sandwich they saw on TikTok. It's because we want what others want, and the fear of missing out should never be underestimated. It's also because we want to feel the comfort of belonging to a group that's in the know. Apparently, that applies to an exclusive timepiece as well as two slices of bread with something in between.
Getting in line — a waiting list that is — for a watch does make a bit more sense. The process of creating a mechanical watch is lengthy, the craftsmanship that goes into it is undeniable, the quality and price are very high, and the availability is selective. A luxury product is not as accessible as a loaf of bread, for instance, and that makes total sense. Still, there are a lot of differences between luxury watches themselves. A steel dive watch sits lower on the luxury ladder than a perpetual calendar in a precious metal case. But nowadays, in some cases, the wait for a tool watch can be way longer than the wait for a complicated creation.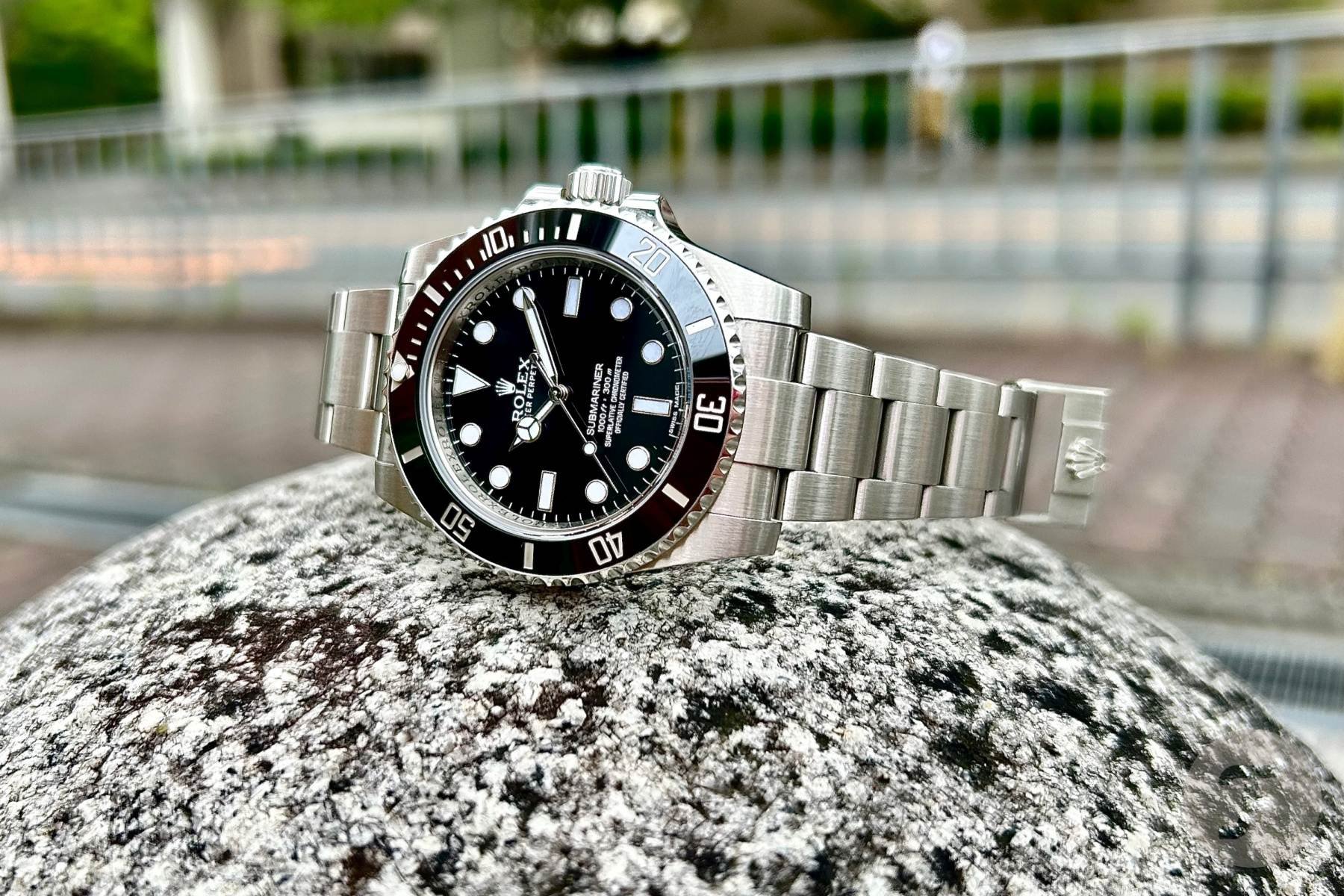 The money barrier
Having the money for, let's say, a Rolex Submariner doesn't guarantee that you can get it anymore. For a very long time, the number of bills in your pocket determined if you could obtain the "Sub." That was at a time when fewer people wanted that Sub. Yes, the pre-Insta years. Those days will never come back. And that means the number of people who aspire to own a Sub will outnumber the production of the watch. As a result, the waitlists will be long, and the prices on the parallel market will be higher than the list price.
Waiting lists thick as encyclopedias made Patek Philippe President Thierry Stern cancel the steel three-hand Nautilus, once a relatively accessible watch that was the gateway to the more complicated timepieces. That made the steel Audemars Piguet Royal Oak "Jumbo" the Last of the Mohicans. The "RO" now rules the roost. This iconic watch is an elusive, extravagant, and exotic timepiece that's worth waiting for. But for how long?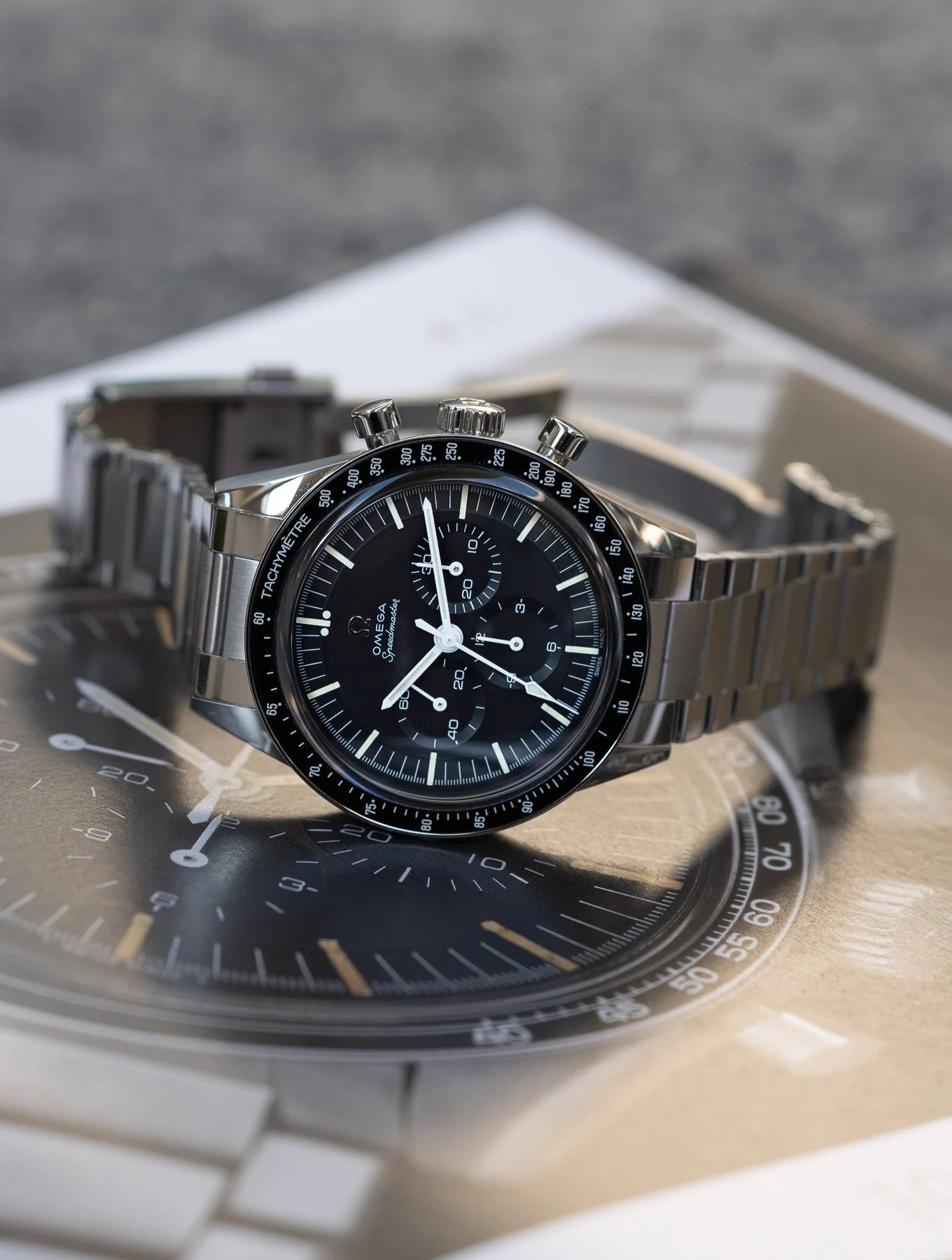 Queuing up for a MoonSwatch vs. waiting for a Speedmaster Calibre 321
Sometimes people queue up out of loyalty. Think of people outside Apple stores when the next-generation iPhone drops. The waiting line outside the store also doubles as a social event that will probably also do well on the socials. Lines are also a sign of success and relevance. Think of what happened and, to an extent, is still happening outside Swatch boutiques — people queuing to get their hands on a MoonSwatch.
It seems impossible, but through the lens of this story, you can compare the best-selling Swatch chronograph in decades with the way more expensive Omega Speedmaster Calibre 321. Both chronographs are difficult to obtain but for completely different reasons. Swatch simply doesn't produce enough MoonSwatches and insists on only selling the watches through the physical brand boutiques. In the near future, however, there will be more balance between demand and supply, and the MoonSwatch of your choice will become easier to pick up.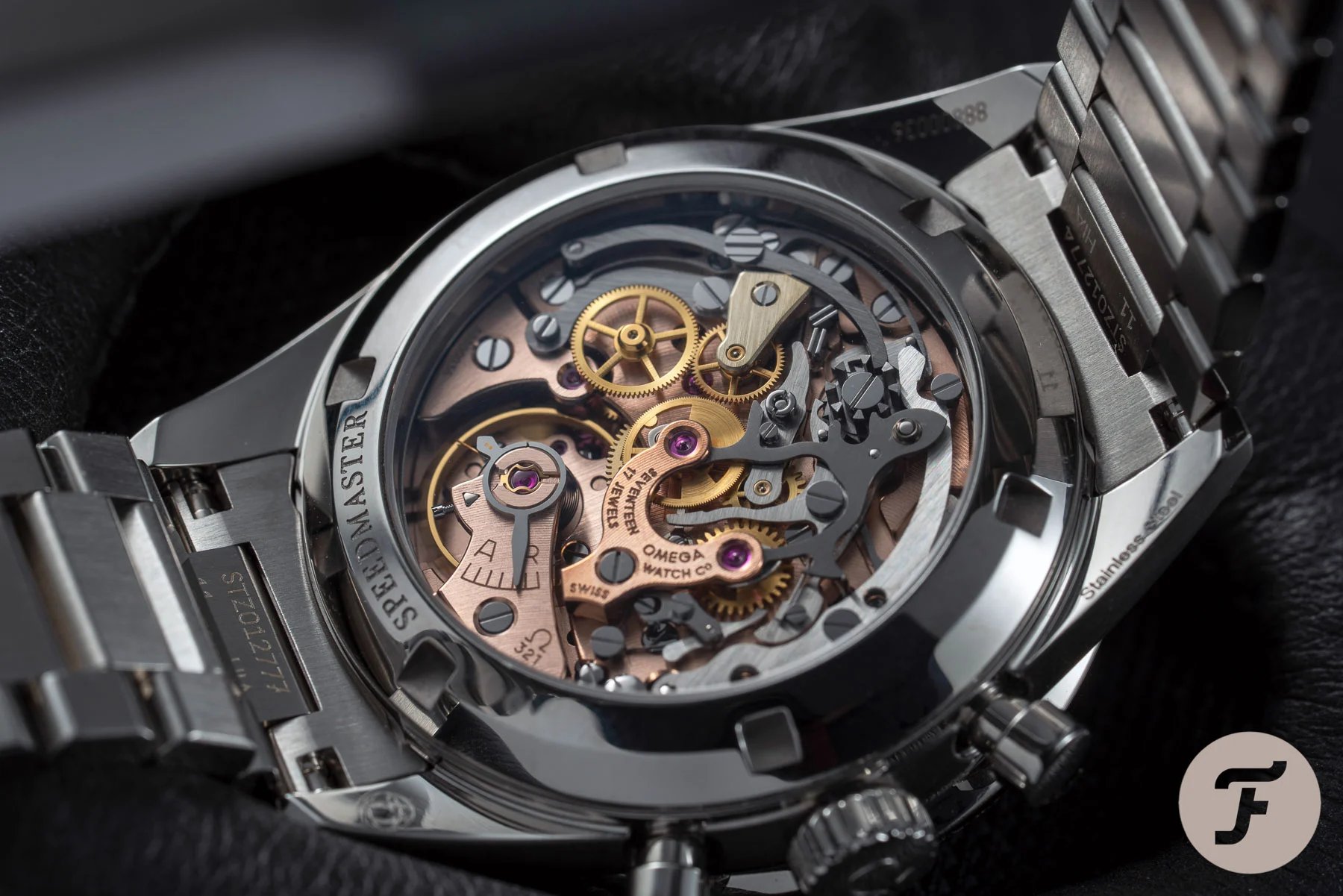 Wagner or Backstreet Boys?
The handmade "Speedy" with its historical caliber 321 that only a few watchmakers can put together will always be rare. It's also a watch that will be a satisfying companion for decades to come because the buyer of a 321 is a collector/connoisseur. The hyped MoonSwatch, on the other hand, will have a more intense and much shorter lifespan. The plastic watch is a much more fleeting product. The Omega Speedmaster Calibre 321 is Wagner's Ring Cycle, whereas the Swatch × Omega MoonSwatch is more like a catchy Backstreet Boys hit.
What both watches have in common, though, is that the scarce supply has made them more desirable than when they were readily available. The owner of either one of these watches will be able to impress their friends by showing up with a timepiece they couldn't find. That will earn way more respect than showing up with a watch that was just sitting there in the shop window.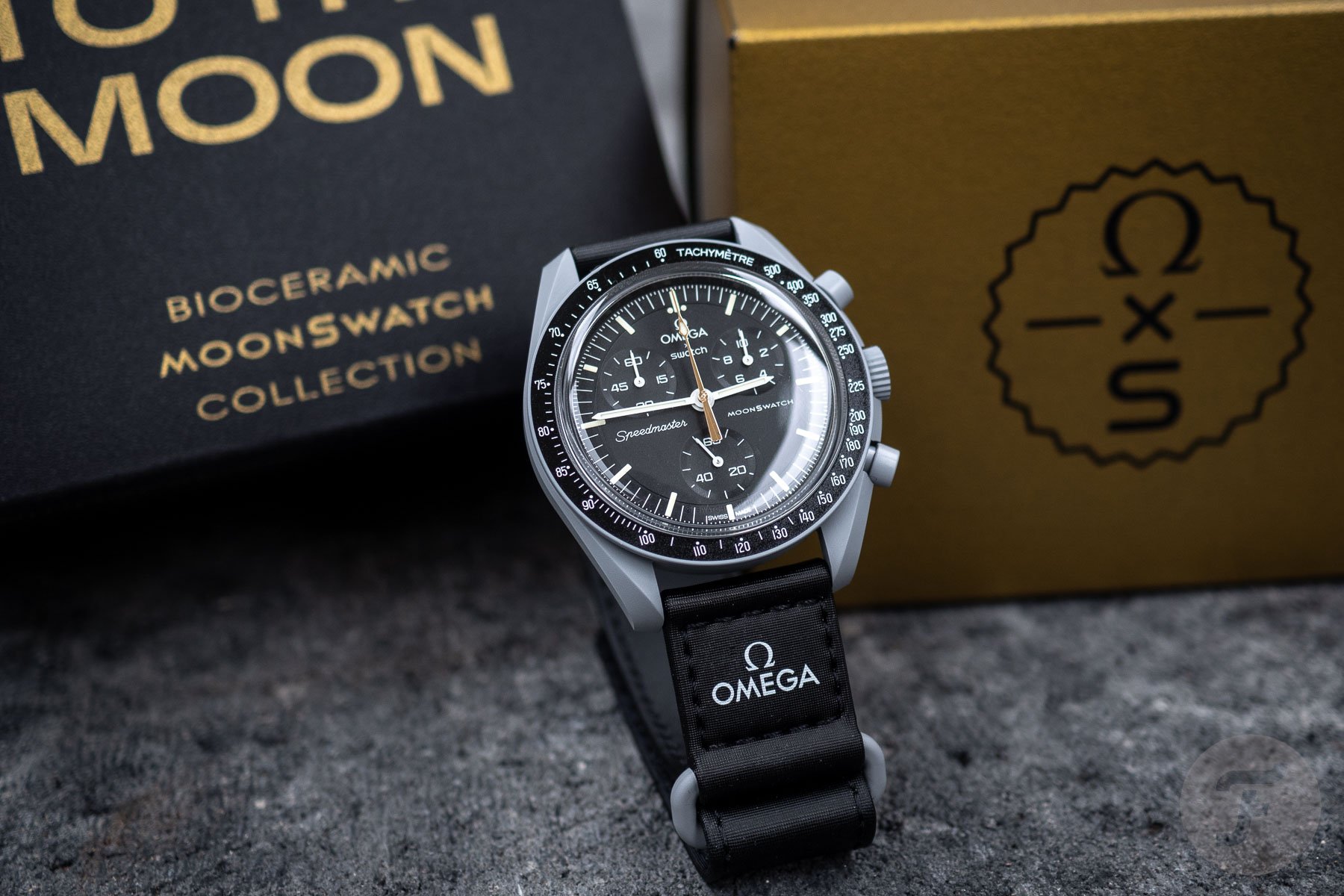 Waiting — a shift in experience and perception
Not having to wait for anything is the ultimate sign of importance. If you're really important, you can skip the line at the Louvre, then skip the next line at the Mona Lisa, walk out, and go for a quick afternoon nap in Le Meurice after what must have been an exasperating experience.
But the internet has also changed the perception of waiting. With nearly everything being instantly available, things that aren't have become more interesting. And valuable. The waitlist or the queue outside the luxury boutique tells us the waiting game targets new luxury consumers. People who are familiar with luxury don't want to wait. But a new generation that grew up with instant availability sees things differently. For newcomers to the world of luxury, any form of queuing is a signal and a symbol of luxury and exclusivity. When you're waiting for something exclusive, it signals your status and makes you feel special. Also take into account that a new group of, for instance, Rolex buyers also waits and queues for exclusive sneakers. Trying to acquire luxury products by putting your name on lists or standing in line outside of shops is part of a lavish 2023 lifestyle.
Conclusion: pick the right line
Standing in line, be it physically or in the shape of waiting for your watch dealer to give you a call, can be a lot of things. The waiting game can range from thoroughly rewarding to slightly/very frustrating. And waiting for something can also be a total waste of time. Waiting for an hour for a scoop of ice cream, for instance, is a case of the latter.
But waiting can also be a meaningful experience. Anticipation is half the fun, for instance, but only if the reward is on par. But there's more to waiting, something a bit more existential. Waiting leaves you time to think, reflect, and relax. If you're in the market for a very complicated watch, for instance, it doesn't make sense to check your email on an hourly basis. Doing so will eventually drive you mad. If you can calm your brain down, it's possible to cultivate a yearning for a watch that will be everything you ever dreamed of. You can have the unique sensation of fantasizing about how the watch will look on your wrist. And you also have the most satisfaction knowing that your dream is about to come true.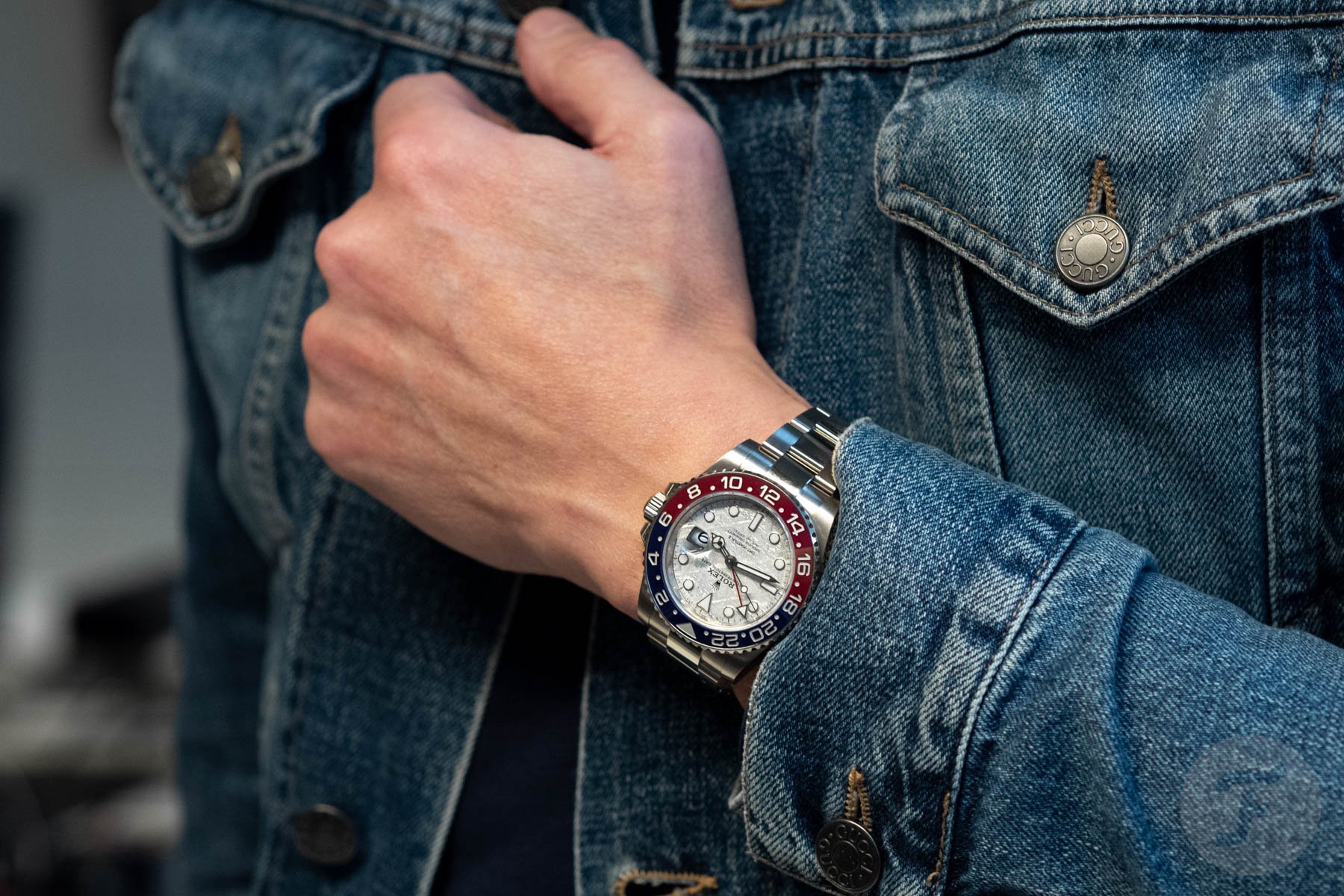 Make the waiting for a watch worth your while
Waiting could be meditation 2.0 for people who are used to keeping up with the relentless pace of the digital age. But whatever you do, make the waiting worth your while. Don't wait for something that's being produced in relatively large numbers for years to come. In other words, don't wait for a GMT -Master II "Pepsi" in steel. But waiting for the unique, white gold version of that watch with a meteorite dial could be a memorable and worthy experience.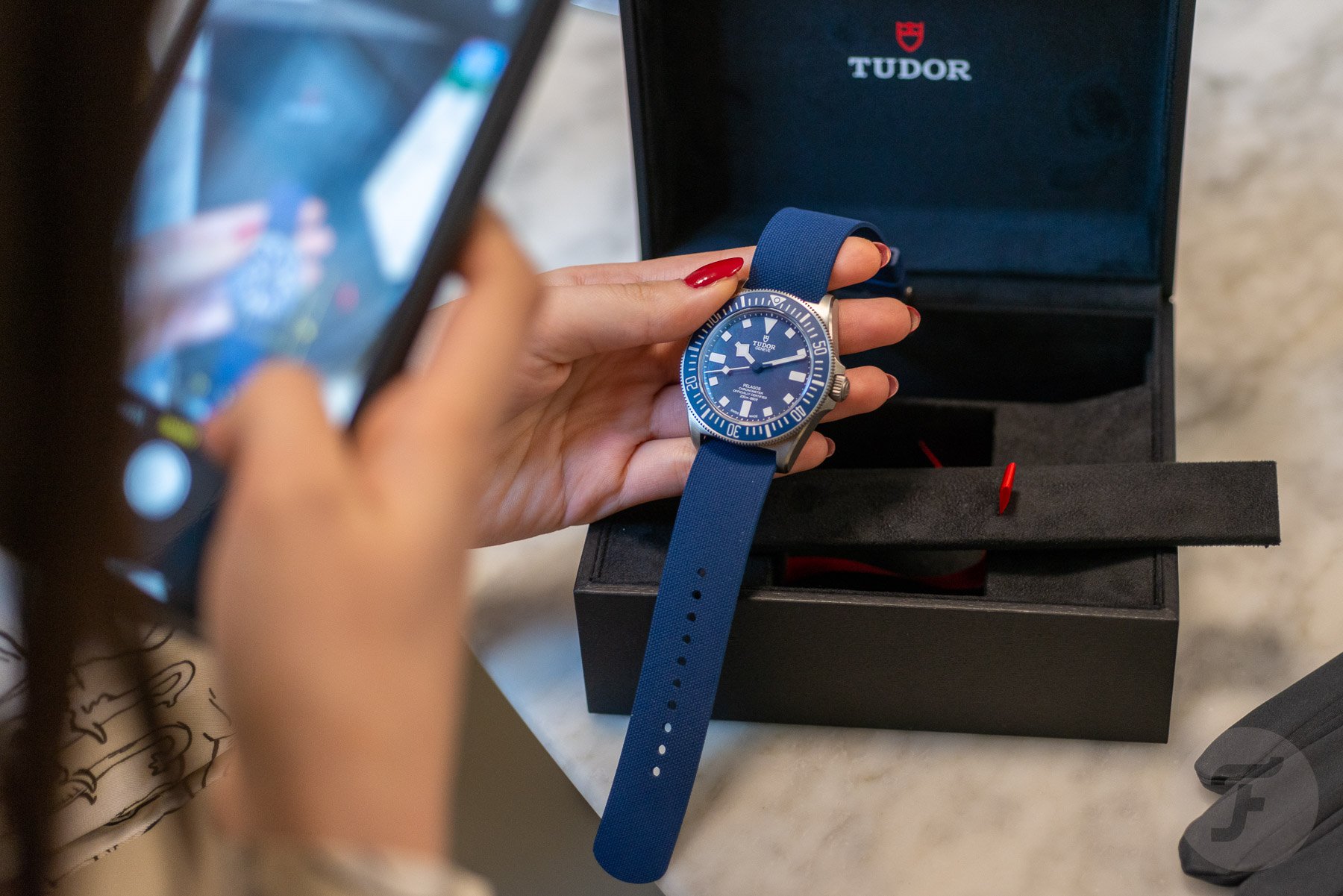 I know people who are waiting for a Tudor Pelagos FXD "Marine Nationale" and desperately so. In my opinion, waiting for that watch should have a time limit. There are other fish in the sea that could function as very worthy alternatives. But whatever you do, never, ever wait in line for French fries.