Fratello Monday Boost — Watch Conversation Starters For The Coffee Corner
A look at what's new, what's hot, what to do, or check out
What do you want to talk about on Monday? Most definitely not about the weekend groceries, the chores around the house, or getting soaked in the downpour while cheering on the kid on the hockey field. That's why we present you with a couple of watch conversation starters for the coffee corner. You can use the ideas at the water cooler too, obviously, or during lunch; it's up to you. We will give you a peek at what's new, what's happening, and what's hot. And we will find you some interesting, watch-related stuff to do in the near future. We kick off the week with a couple of numbers, an exhibition featuring Jaeger-LeCoultre's Atmos clock, the 20th anniversary of the Patek Philippe museum, and a very green, "Hulk"-like diver's watch from Glashütte Original.
If you want to talk numbers — always impressive if you can throw around big figures and percentages, right? — it's good to know about Morgan Stanley's annual report put together in collaboration with LuxeConsult about the state of Swiss watchmaking. As you would expect, 2020 was an abominable year for the Swiss watch industry that saw a devastating decrease in sales of 21% in value and 33% in volume compared to 2019. Based on calculations and assumptions — assumption is the mother of all cock-ups, I was once told, but never mind — in 2021, the Swiss watch industry returned to pre-COVID sales levels. The number of exports went up 31.2% compared to 2020. And what's even more impressive, the 2021 sales numbers outperform those from 2019 by 2.7%.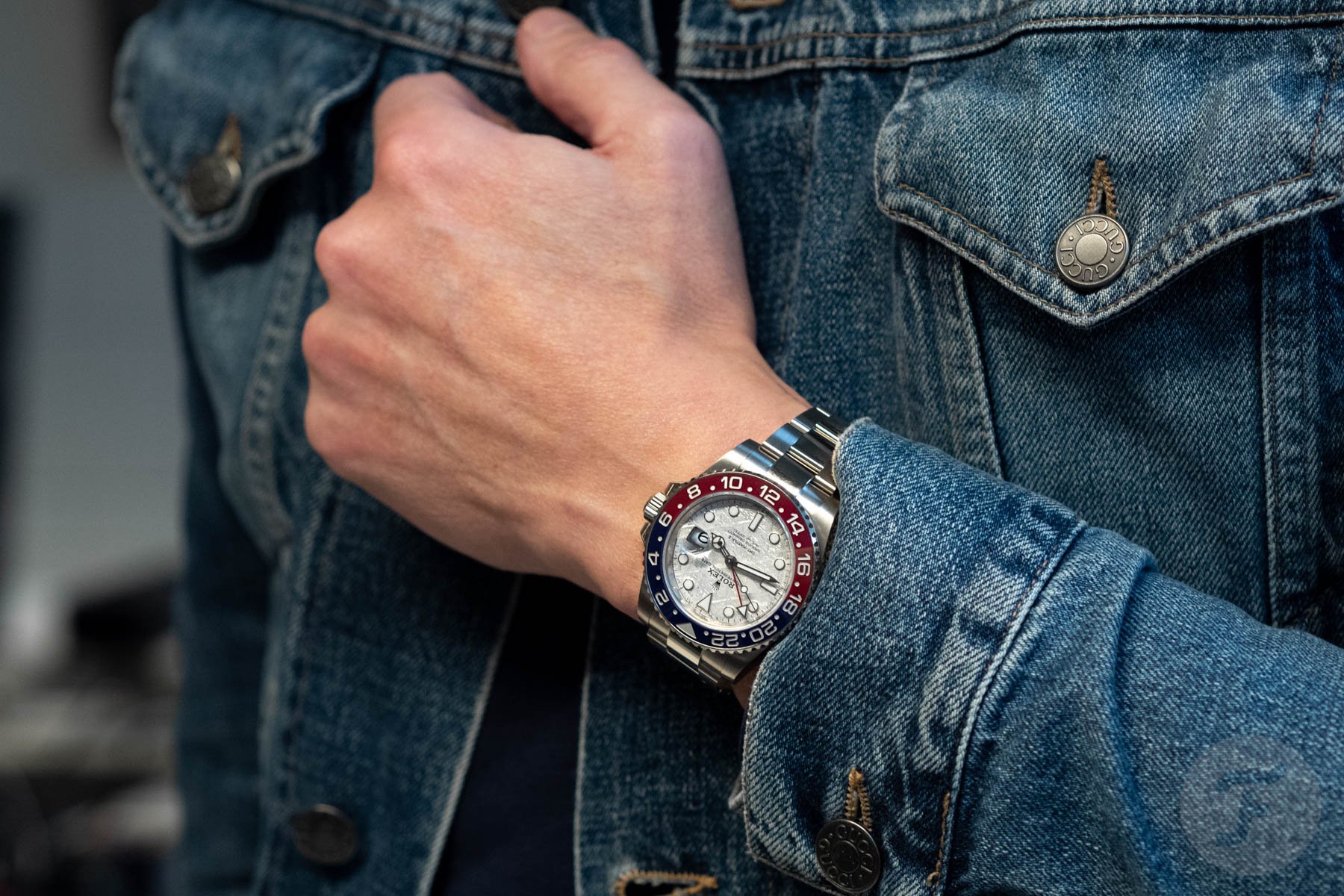 Watch conversation starters for the coffee corner — Premiumization is a thing
When it comes to the number of exports in 2021, however, the numbers display something surprising. Swiss watch exports last year exceeded those in 2020 by roughly two million units. Compared to 2019, however, 2021 saw approximately 2.9 million fewer exported watches. That means it's time to introduce the term "premiumization". When premium-price segments represent a fraction of the volume but a vast majority of the value, premiumization is happening. And it is happening in the Swiss watch industry. The premium-price segment of over CHF 2,000 in export value (that would be a retail price of around CHF 4,000) shows the biggest growth, both in terms of volume and value. Premium watch brands represent only 16% of volume, but a staggering 82% of value. While entry-level watches continue to lose ground to smartwatches, premium watches are thriving.
We know who's number one, but who's number two?
The four strongest brands and fastest growers are Rolex (still the biggest and best-performing brand of the lot), Audemars Piguet, Patek Philippe, and Richard Mille. And hot on their heels are Cartier, Omega, Longines, and IWC. At the very top of the sales list, you will, unsurprisingly, find Rolex, which holds 29% of the market share and has an estimated 2021 turnover of CHF 8 billion. Based on turnover, Cartier, with sales of CHF 2.39 billion last year — that's an increase of no less than 40% compared to 2020 — overtook eternal runner-up Omega, which had a turnover of CHF 2.2 billion. Based on market share, however, Omega outranks Cartier, with 7.5% and 6.9% respectively. We asked Omega for a reaction to these numbers. The comment from its HQ was that in the report, the average price of an Omega watch in 2021 states CHF 5,499, but in reality it is significantly higher. That would lead to very different numbers.
In other words, the Morgan Stanley report is an interesting picture of the situation within the Swiss watch industry. But it contains a lot of estimates and assumptions, making it more of an impressionist picture than a hyperrealist one. You can mention this over coffee as well.
Watch conversation starters for the coffee corner — The Patek Philippe Museum celebrates its 20th anniversary
In November 2001, Patek Philippe opened its own museum in Geneva. With COVID restrictions mostly out of the way, it's possible to celebrate that fact in 2022. And Patek Philippe is doing just that with the Rare Handcrafts 2022 Exhibition. A visit guarantees a fabulous voyage through five centuries of horological art, as well as a great overview of Patek Philippe's production since 1839. From April 6-23, 2022, at its historic headquarters in Rue du Rhône — so not in the museum itself — the manufacture presents nearly 60 Rare Handcrafts creations that pay tribute to a wide range of artisanal skills.
Of course, paying a visit to the Patek Philippe Museum, located at Rue des Vieux-Grenadiers 7 in Geneva, is also always worth your while. And that's because the museum houses one of the world's most important and prestigious horological collections. There are around 2,500 watches, automata, precious objects, and portrait miniatures in enamel on display.
Should you wish to visit the "Rare Handcrafts 2022 Exhibition" museum, please sign up in advance on www.patek.com starting on March 28th. And if you wish to experience the exhibition with the help of a guide, please contact Patek Philippe directly.
Watch conversation starters for the coffee corner — Jaeger-LeCoultre Atmos at Homo Faber in Venice
Ever since its conception in 1928, the Atmos clock has been an object of fascination, mainly because of its "magical" mechanism. Mankind has always been fascinated by the idea of perpetual-motion machines — devices that work autonomously and forever, with no external source of energy. The Atmos is a machine that comes scarily close to being one.
The Atmos gets its energy from normal, everyday fluctuations in air temperature. Thermal energy is transformed into mechanical energy, which drives the movement of the balance. There's also a hermetically sealed, gas-filled capsule involved that is connected to the clock's mainspring by a membrane.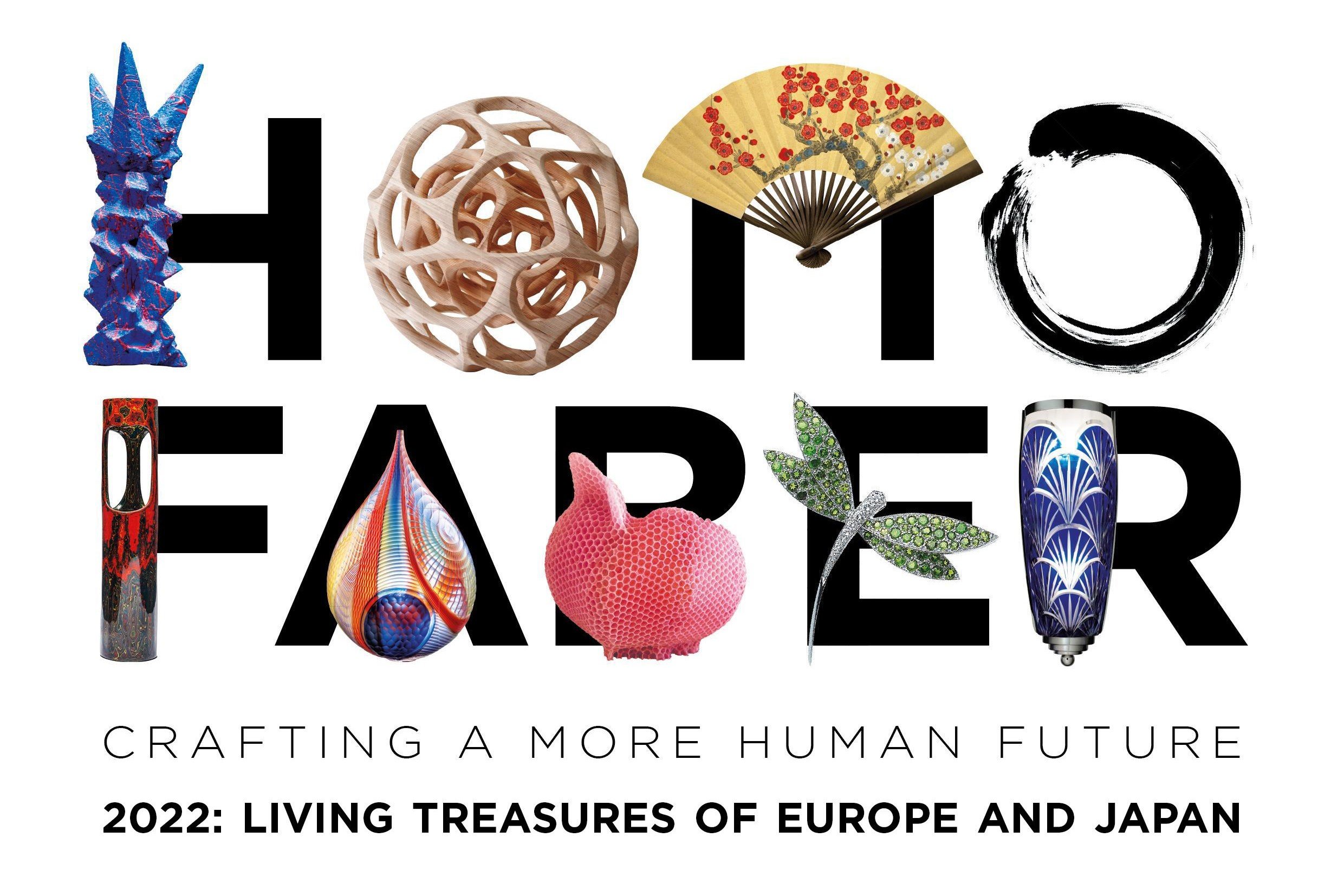 In 2022, Jaeger-LeCoultre pays homage to the Atmos at Homo Faber, an event that honors the best of European and Japanese craftsmanship through 15 exhibitions that showcase exceptional master artisans and their work. You will find the Atmos in the Genealogies of Ornament exhibition, which celebrates the intricate craft skills and accumulated expertise of its artisans in both watchmaking and the decorative arts.
Homo Faber will take place from April 10th to May 1st, on the island of S. Giorgio Maggiore in Venice, Italy.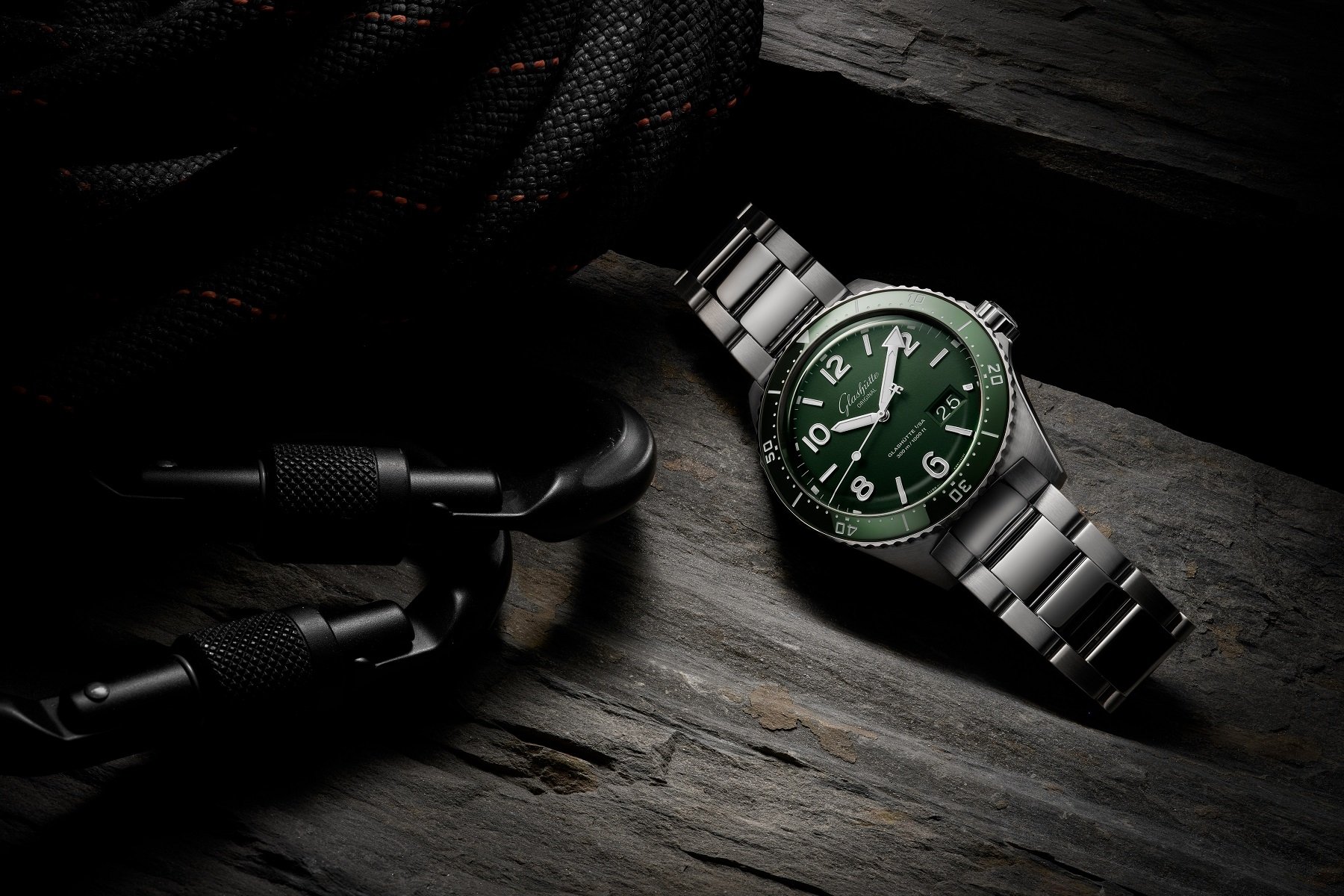 Watch conversation starters for the coffee corner – Glashütte Original SeaQ Date in "Hulkish" green
The new Glashütte Original SeaQ Date is a "Hulk"-beater pur sang. It can also take on the "Starbucks" that's in the current Rolex collection. Anyway, the SeaQ Date is physically bigger than the "Hulk" and the "Starbucks" with a case diameter of 43.2mm. With a list price of €11,000, it's €900 more expensive than a steel "Sub" — at retail, that is. And for that extra cash, you get a Panorama date. The diver's watch package also includes a rotating bezel. It's a unidirectional one with a ceramic insert, which perfectly matches the dial done in reed-green lacquer. The numerals, indexes, and hands have Super-LumiNova inlays for visibility at night or in murky waters.
Inside the 300m water-resistant steel case beats the automatic in-house caliber 36-13. That's a movement with a silicon hairspring and a power reserve of 100 hours. The watch also comes with a choice of a steel bracelet, a rubber strap, or a robust fabric strap. How's that for a Rolex Submariner alternative?
For more information, please visit Glashütte Original's official website.
Thanks for reading, have another coffee if you need one, and have a great (watch) week!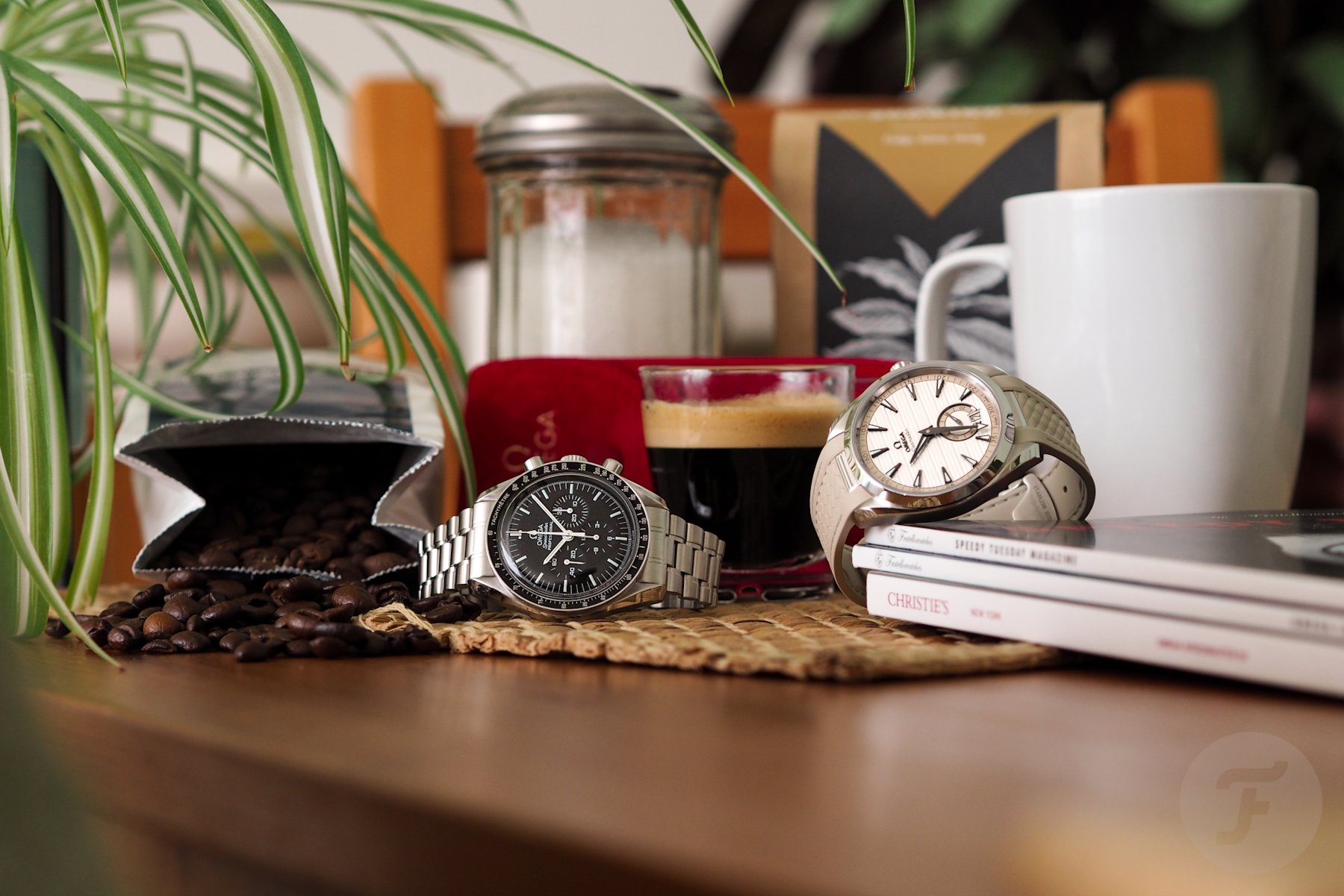 Please find and follow me at Lex Stolk • Instagram