Watch Strap Review 55 — Asketica
Classic style and minimalism for your wrist
It might be too late to surprise yourself with a strap or two for Christmas, and the internet is flooded with gift guides anyways. So, let's just say that if your watch needs a "new pair of shoes" (God, how I hate that expression), we might have something in store for you. Asketica, a small strap atelier, and Semyon, the name behind the brand, hail from Russia. He creates beautiful leather straps in traditional and classic colors and styles. We are lucky to have him and Asketica on Watch Strap Review this month. Let's dig in.
Last month's article was about Terrycrafted, a talented guy from Canada. If you have not read that article yet, make sure you do now. Today, we jet back to Europe and a bit further east, all the way to Russia. I must say, I was very eager to see Asketica's work based on its IG. The images are classy, and the straps look brilliant. The parcel came, and I was not disappointed at all.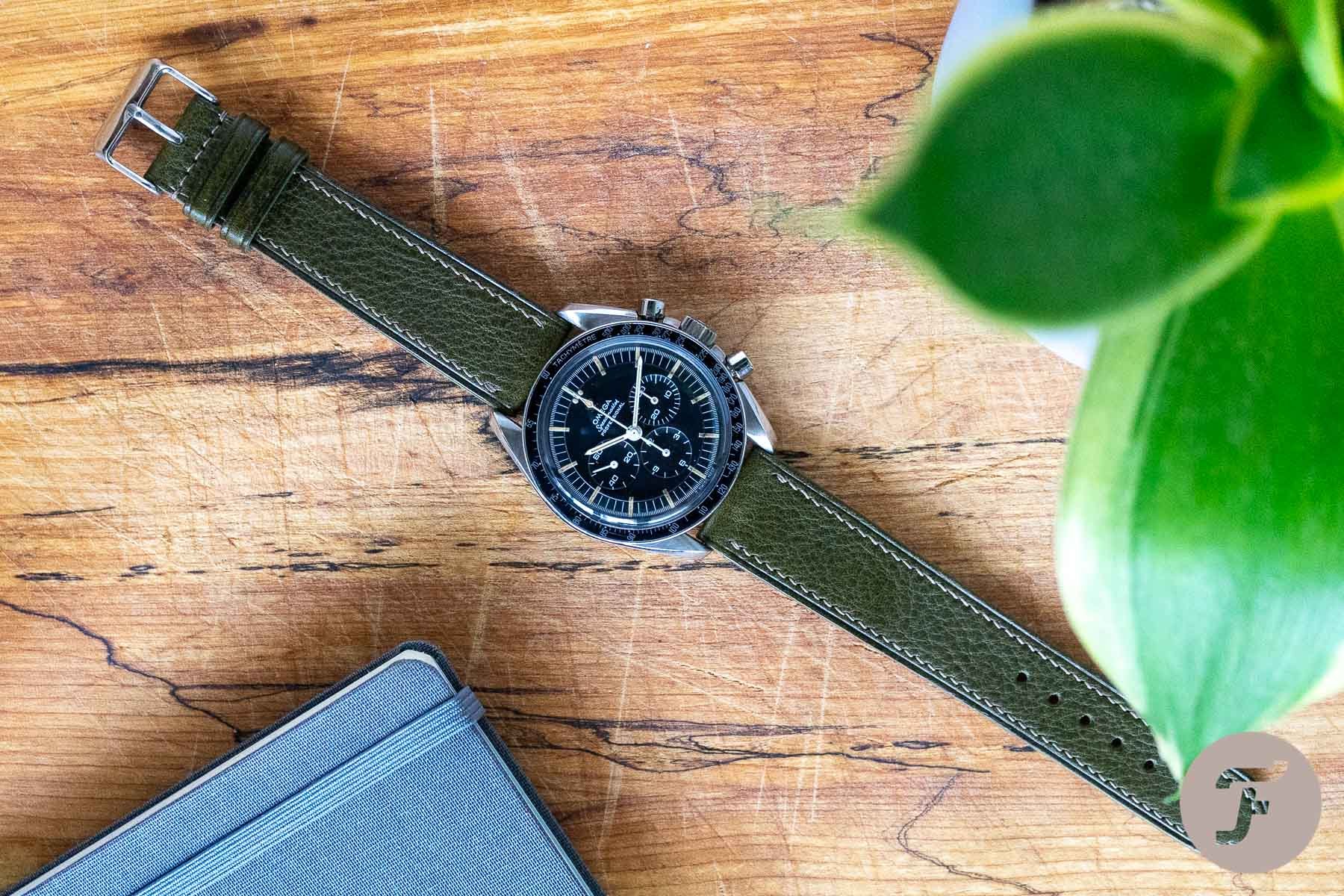 Asketica
Semyon set up shop in 2015. Today, he is running the business with his wife. Asketica only does watch straps to date, and its signature products are bund straps. When it comes to the materials, there is a wide selection of leathers the potential customer can choose from. These leathers are sourced from famous tanneries around the world. In terms of style, Asketica tries to stay with natural colors and simple designs. If it's unnecessary, Semyon avoids wild combinations and looks at the strap as something that should be a part of your wardrobe. I have to say, this is an angle that I quite like, as I also think that there's nothing more extraordinary than a matching belt/strap combo, for example. And I do not mean it has to even be the same leather.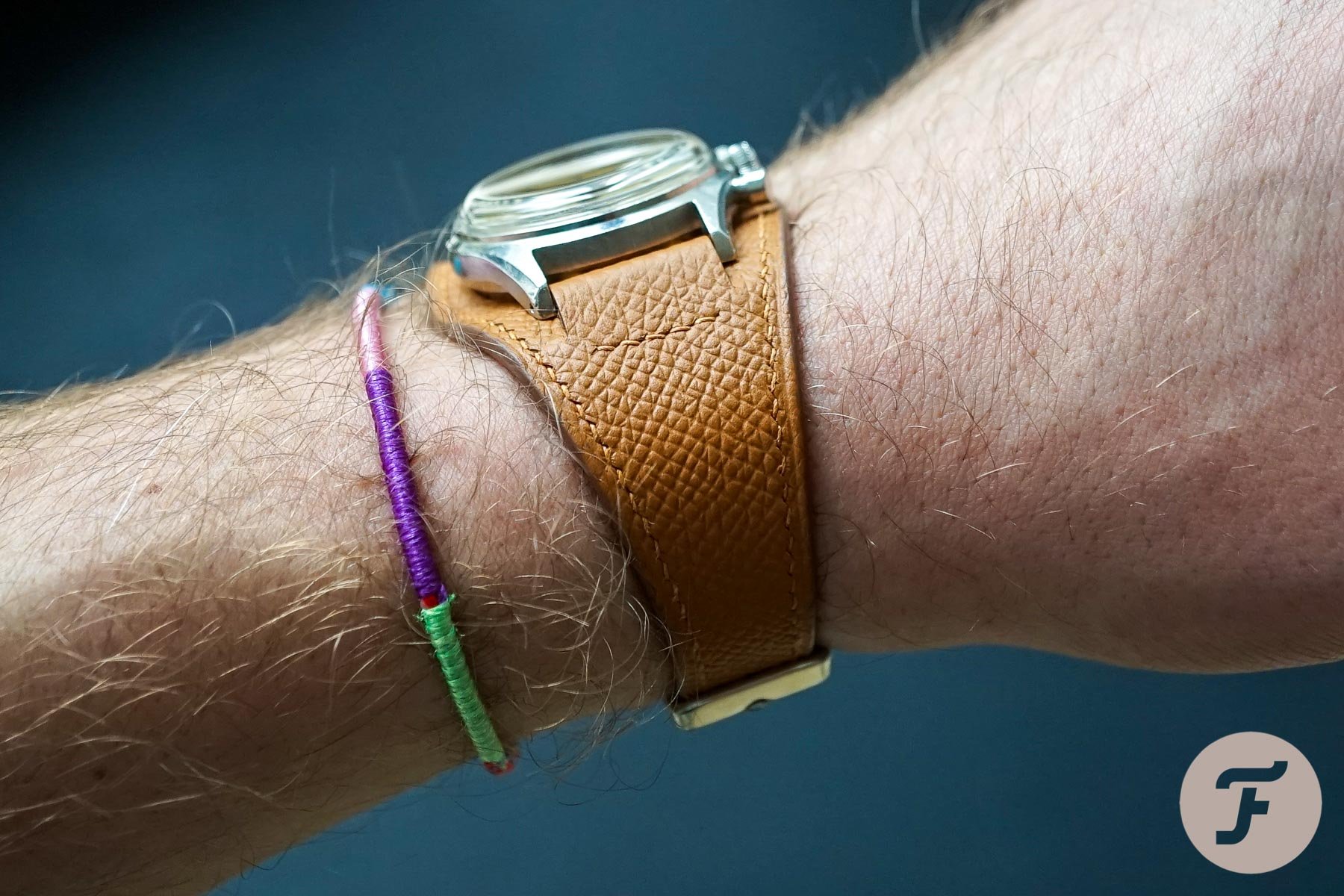 Semyon explained that the bunds they make are custom fitted to the customer's watch. So eventually, it becomes a totally bespoke item and service that Asketica provides. Not only that, the prices are very competitive, and the turnaround time is speedy. We are talking about a strap ready to be sent in about 3-8 days. Needless to say, every Asketica strap is entirely handmade, from cutting to sewing (with only linen thread) and beyond. As far as the sizes go, you can choose from a large selection, from 16mm all the way up to 24mm. Yet, if you are looking for a specific measurement, Asketica can help with that too. Since we are talking about handmade products, the customer can speak directly to the artisan to ensure the product they get best fits their expectations.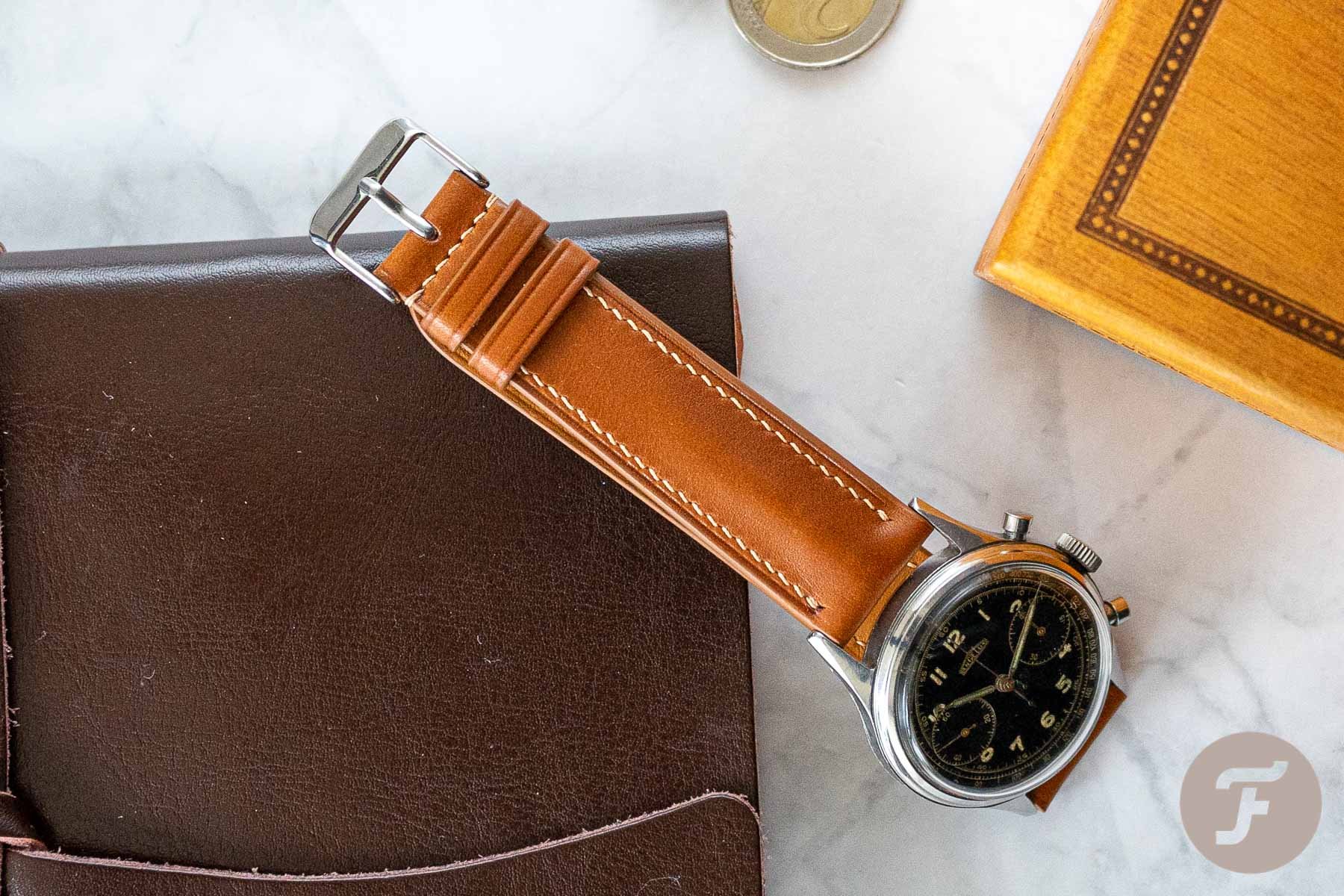 Novonappa gold
Asketica sent us three straps; let's start with a classic one. The Novonappa gold strap is a simple, clean, and elegant option that fits most timepieces. Whether you are looking for something to spice up the look of your vintage piece or give a new appearance to your modern watch, this strap works just fine. When it comes to the size, you can choose between plenty of options, mine being 20/18mm with a standard length of 120/80mm. The beautiful brown tone of the leather ages well over time. While it might look stiff, or like something that needs time to break in, that is not the case at all. Just put it on your favorite timepiece, and you are good to go.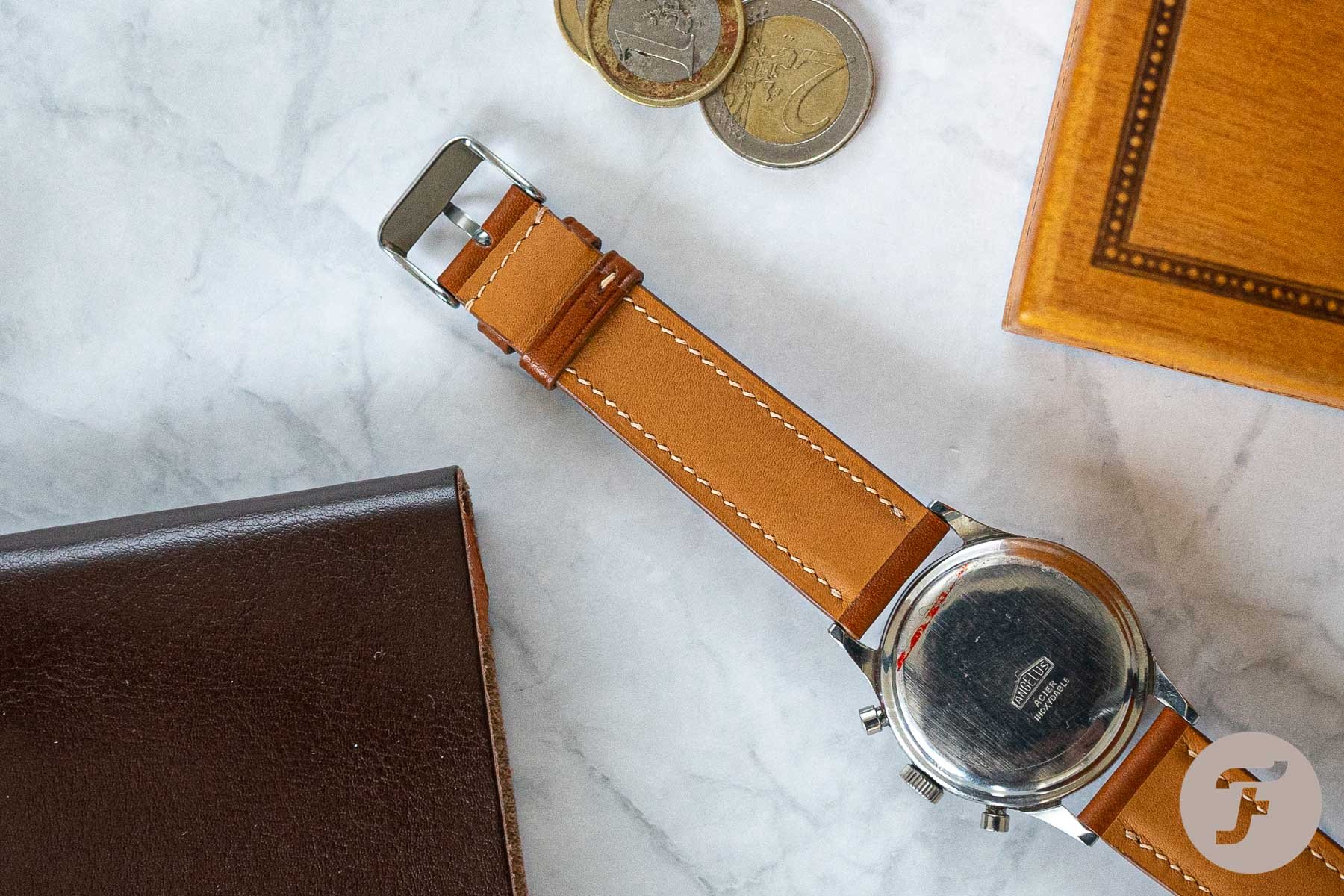 The Zermatt lining complements the Novonappa (aka Barenia) leather from the famous Haas tannery in France. At the same time, the linen box stitching finishes off the look. At around €92, it is excellent value for money thanks to the customization option. We have a slightly padded profile, but this only adds a bit of "heft" to the strap. Because of that, it perhaps works better with modern watches. However, as you can see, my vintage Angelus looks excellent on it too.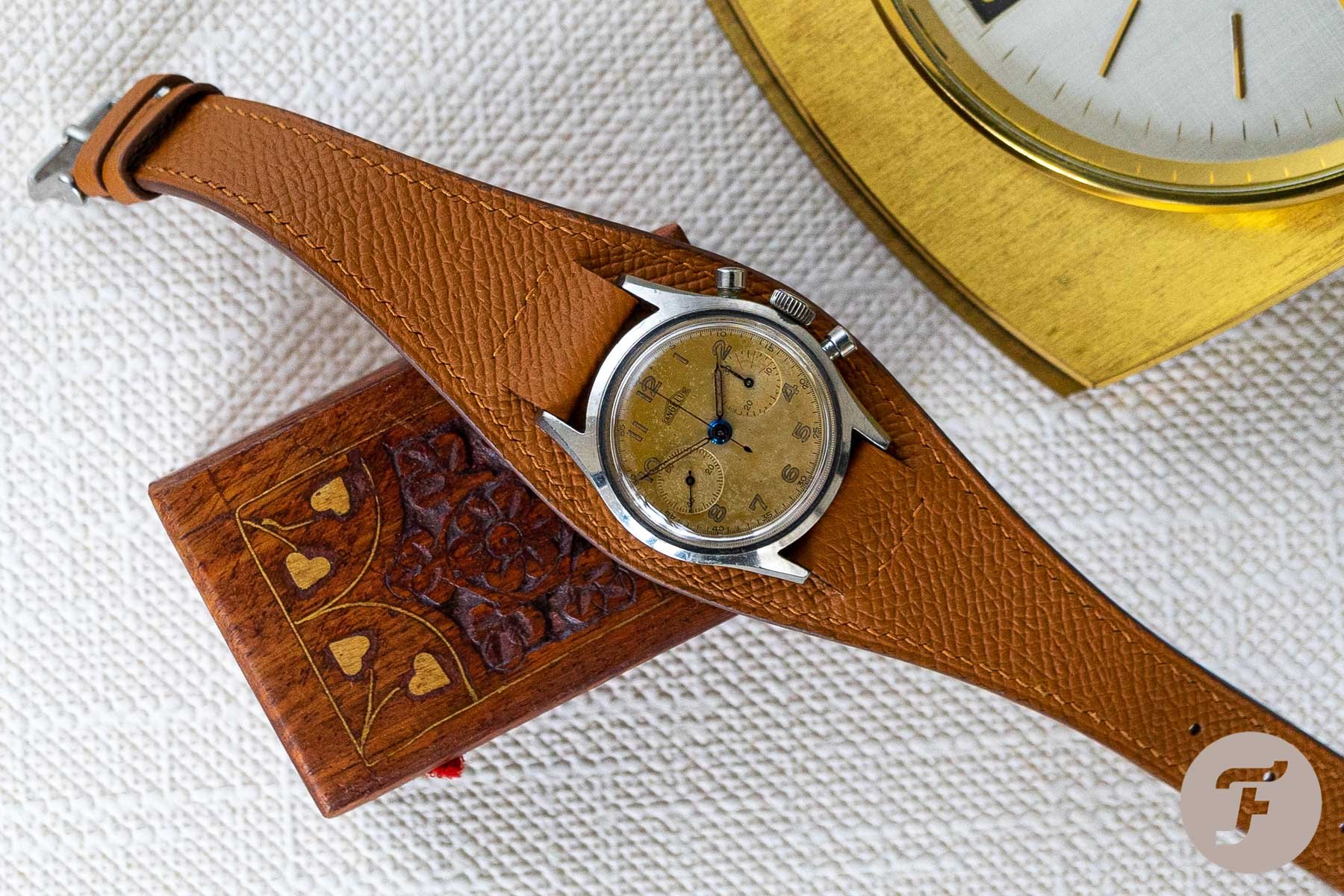 Epsom bund
We talked a bit already about Asketica's signature bund straps; it's time now to take a closer look at one. Semyon made me one with a more classic sizing at 18/16mm with an overall length of 24cm. As such, I needed to find a "model" in the watch box whose profile matches the elegance of the bund. My small 35mm Angelus 250 chronograph was a perfect choice. Although again, the buckle and length options are endless, I dig this strap as much as the fact that it complements smaller vintage watches so well. The Epsom leather of this strap also comes from France.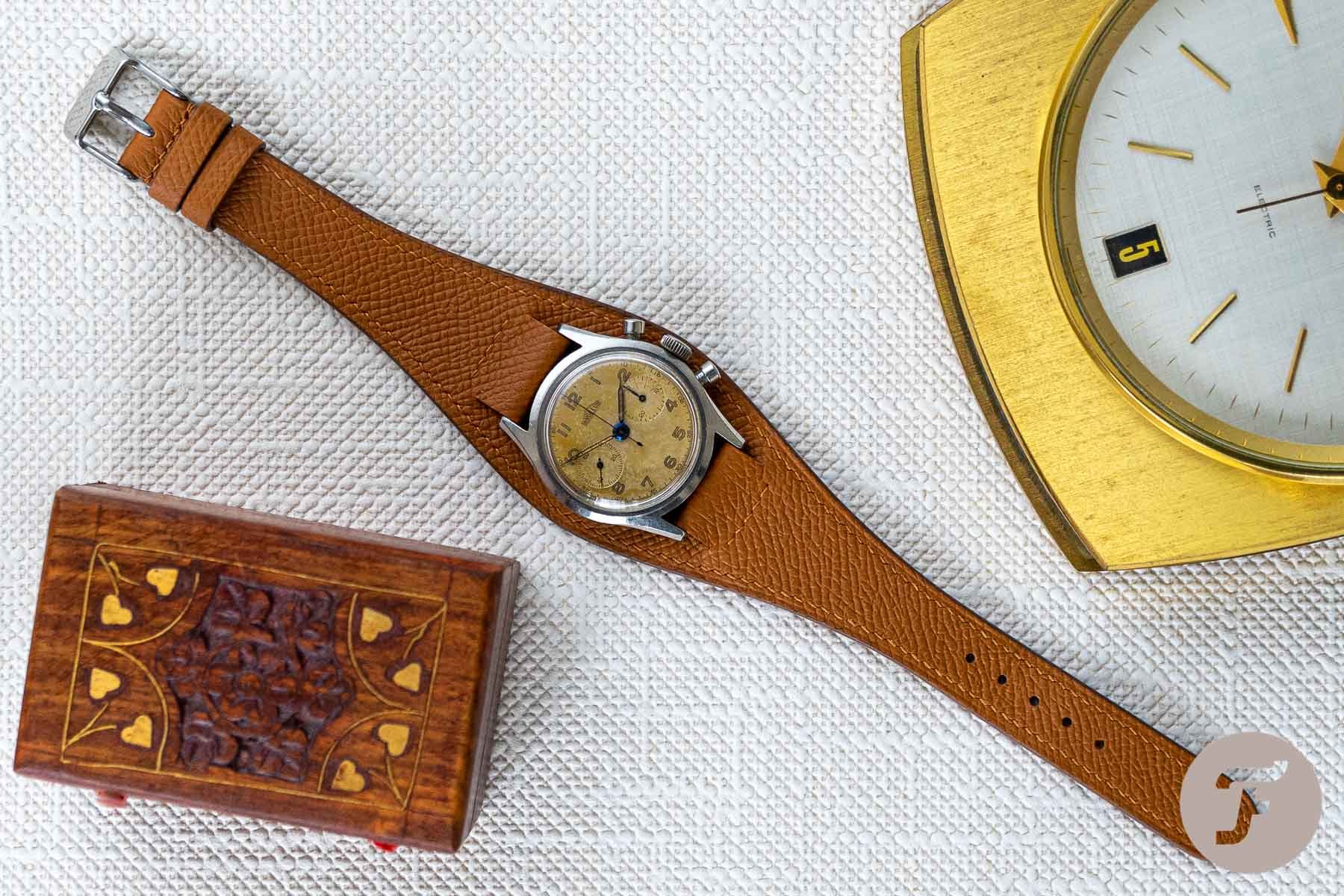 This time it is another iconic tannery, Du Puy. If you are a regular reader of Watch Strap Review, you might remember that we have seen quite a few Epsom leather straps in the past. Amongst other luxury brands, Hermés uses Epsom frequently on its signature bags. I'm a fan of Epsom, and its characteristic texture adds a touch of class to any timepiece. Just like above, the lining is Haas Zermatt leather. Yet again, we have a soft and ready-to-wear strap of the highest leather quality. The price for the Epsom bund is €140 on a stainless steel buckle, which comes standard on every other strap from Asketica.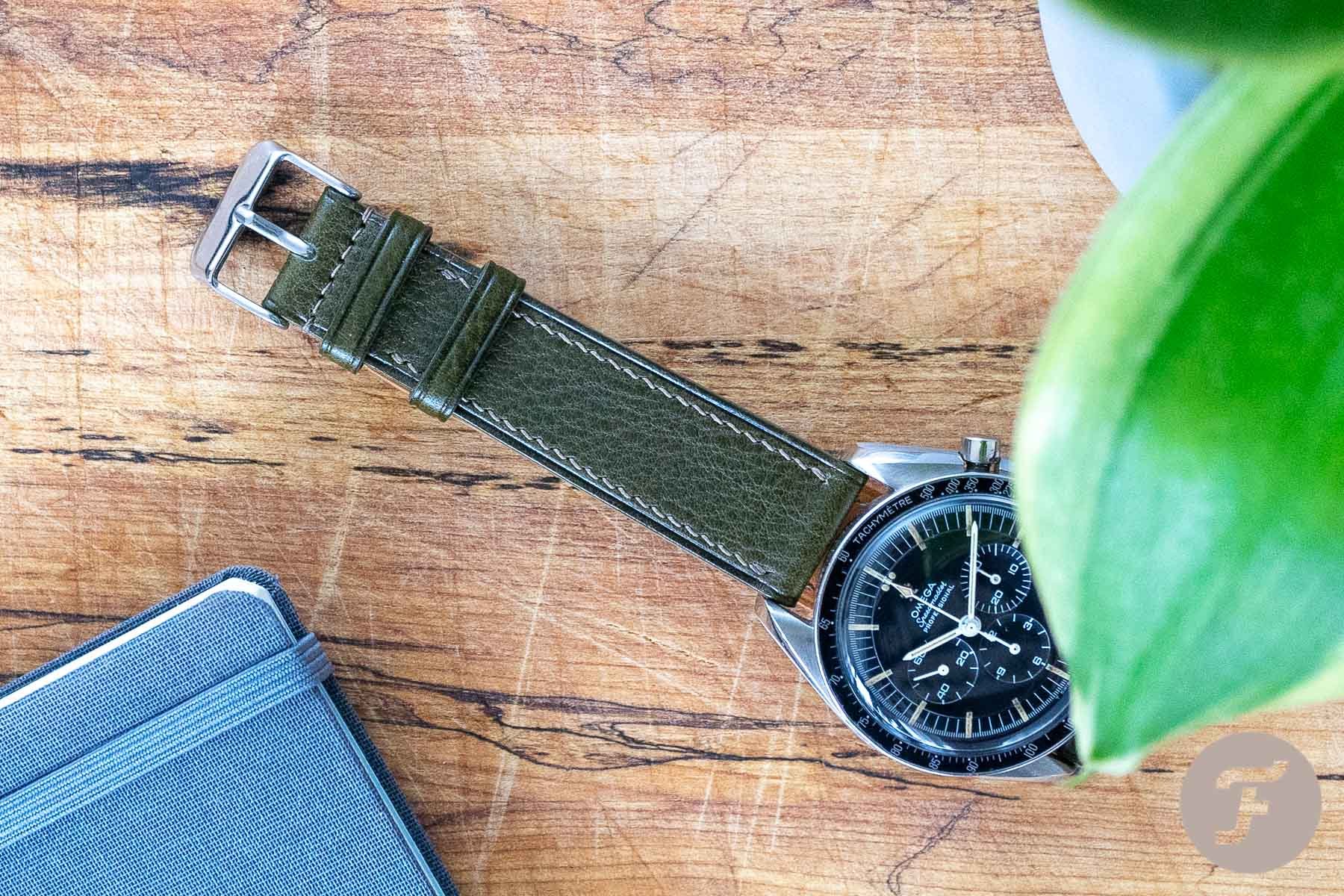 Olive Minerva
Lastly, let's take a look at yet another classy piece. Like the Novonappa gold, this strap comes in 20/18mm with the standard 120/80mm length. Asketica sources this leather from Badalassi Carlo's tannery in Itlay. The olive green leather is called Minerva Box, and just like before, we see it here with a Haas Zermatt lining. While the Novonappa had a smooth surface and a padded profile, this one is a flat strap. It's only 2.2mm thick, just like the bund. The Novanappa, on the other hand, is over 5mm thick. Yet, aside from its thickness, the pattern on the leather is what makes this strap special. A fully vegetable-tanned leather that is soft and flexible, the Olive Minerva is an instant classic in my book.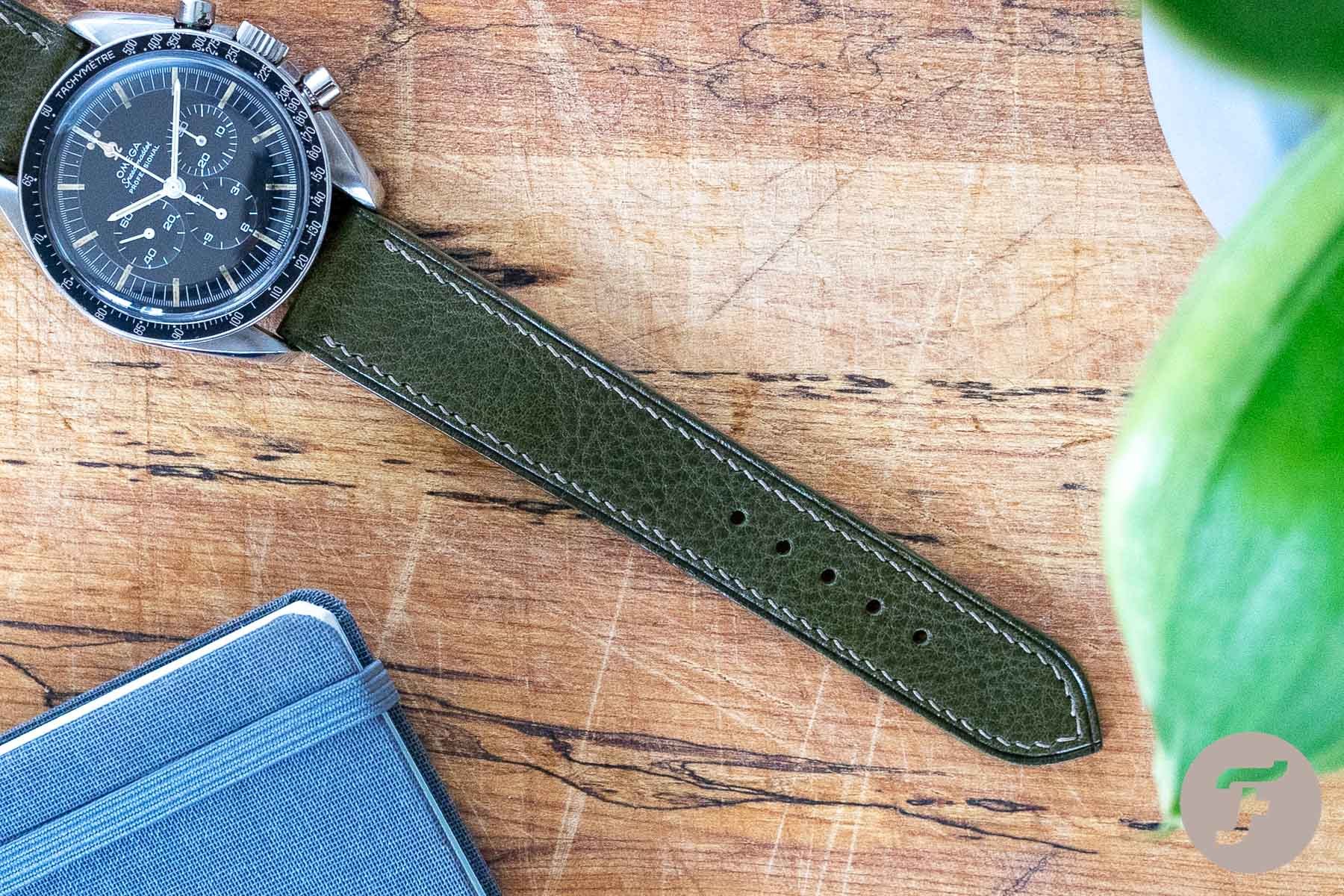 In all three cases, the edges are round and painted to protect and prolong the life of the straps. Out of all of them, this is the cheapest at €63. It would be best to remember that the products come from Russia, so additional costs (and shipping) might apply. Having said that, I got my parcel in Germany without any issues — a first in my rocky relationship with German customs.
If you wish to check out more from Asketica, don't forget to visit its Etsy shop and follow the atelier (and me @ferenczibazs) on Instagram.