Watch Strap Review 60 — Godana From Korea
Handmade straps by a one-man brand
As I've explained in the past, one of the ideas behind Watch Strap Review was to feature ateliers from all over the world. We have presented many different brands from all corners of the globe through the years, but we have never had anyone from Korea. Until today, that is. Godana, today's feature, comes from South Korea. I have received two straps from the founder in a classy and elegant package. Thanks to the postal service, we had a bit of excitement, but they finally landed on my table a few weeks ago.
I was amazed by the sheer size of the carton box these two straps came in. Once I opened it, I realized that the attention to detail that goes into the packaging at Godana is second to none. With such an intro, I knew I'd have a strap in my hand that was made with the same attention. Godana did not disappoint me.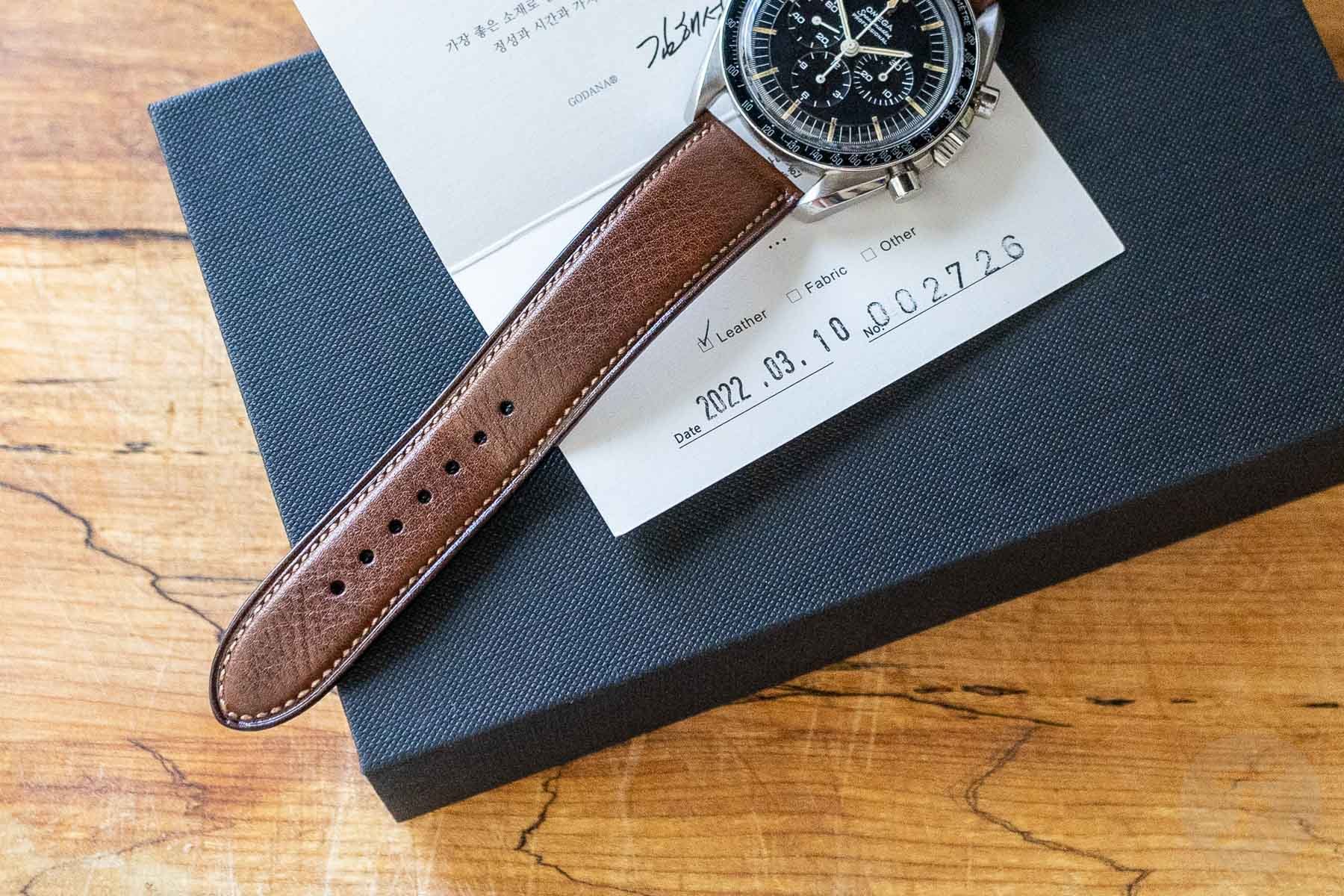 Godana
Before we jump into it, let me give you a quick rundown on what Godana is. There is no team behind the name. The founder Haesun Kim is the only person, and as such, does all of the heavy lifting. From photography to packaging, shipping, taking care of the orders, and creating these fantastic leather items, everything is done by just one person. Kim brought Godana to the market in 2015 and since then has mainly sold to Asia and the US.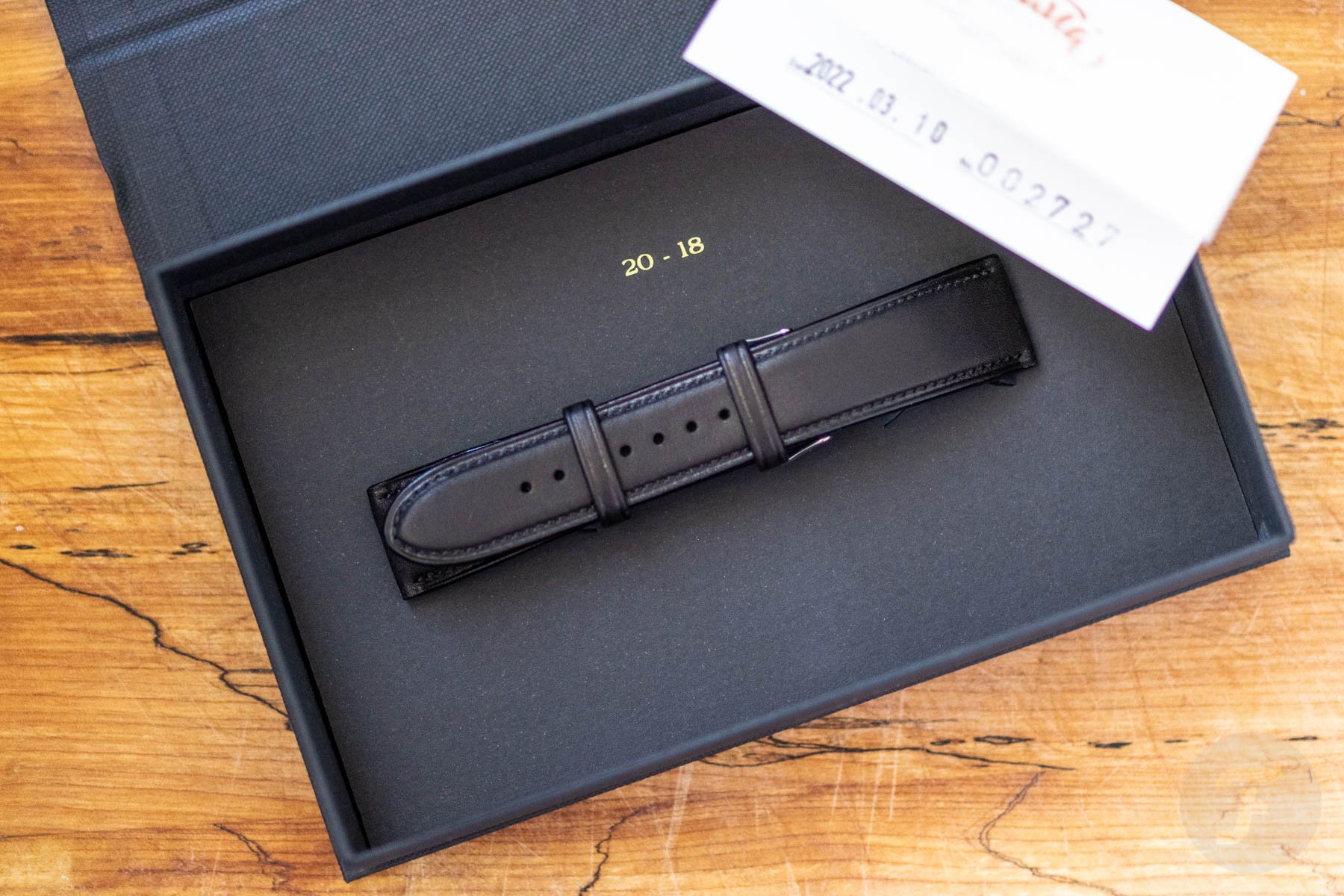 As Kim puts it, "I launch a new product out of the field I am interested in most every year. This year, I am working on a new project for film camera users. My principle is to make the type of things that I'm familiar with and have experienced before because I believe the quality is closely related to the level of understanding of the product." I could not have summarized it better.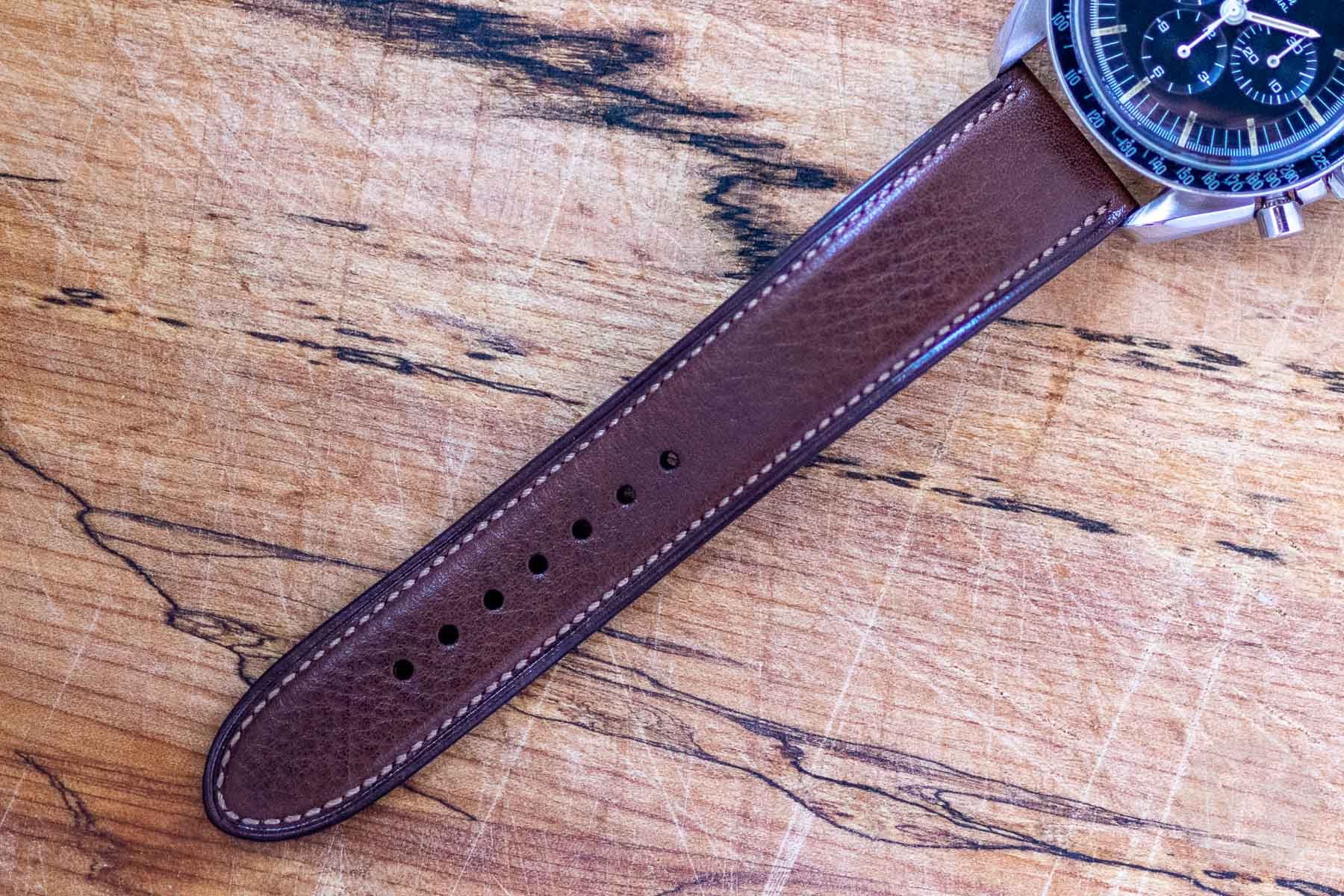 Sadly, the first shipment to me got turned around and sent back due to some issue, so it took me a while to receive these straps from Godana. Kim and I were both worried about the parcel, but all's well that ends well, as they say, and ultimately, I was happy to receive it. Now, let's take a closer look at what was inside.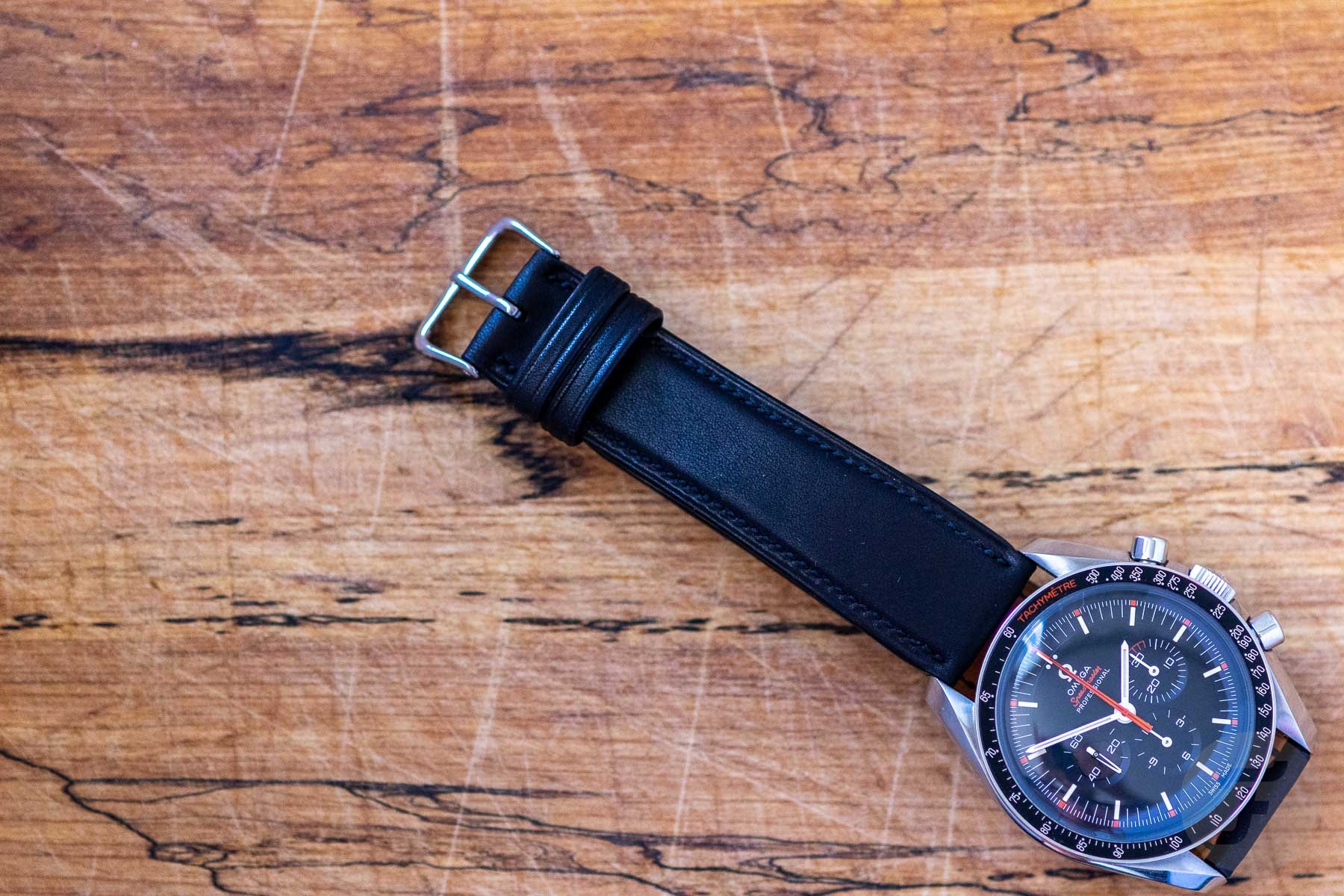 Novonappa
The first strap I took out of the box was this black Novonappa (or Barenia) by the tannery Haas from France. Just by the name, you can tell that Godana, like most serious leather ateliers, works with exceptional-quality leather. We are dealing with a soft calfskin strap here, something you might see a lot, but don't let its popularity fool you. This is easily one of the most delicate and excellent leathers you can work with. As you can see in the photos, the measurements are 20/18mm, so it has less of a taper than you may be used to. Usually, I prefer 20/16mm, as I love my strap to taper more, but there's nothing wrong with 20/18mm either. I feel like this works better with larger watches. Hence, I paired it with the 42mm Speedy Tuesday Ultraman. Due to the color-matched stitching, the Godana Novonappa strap is super understated.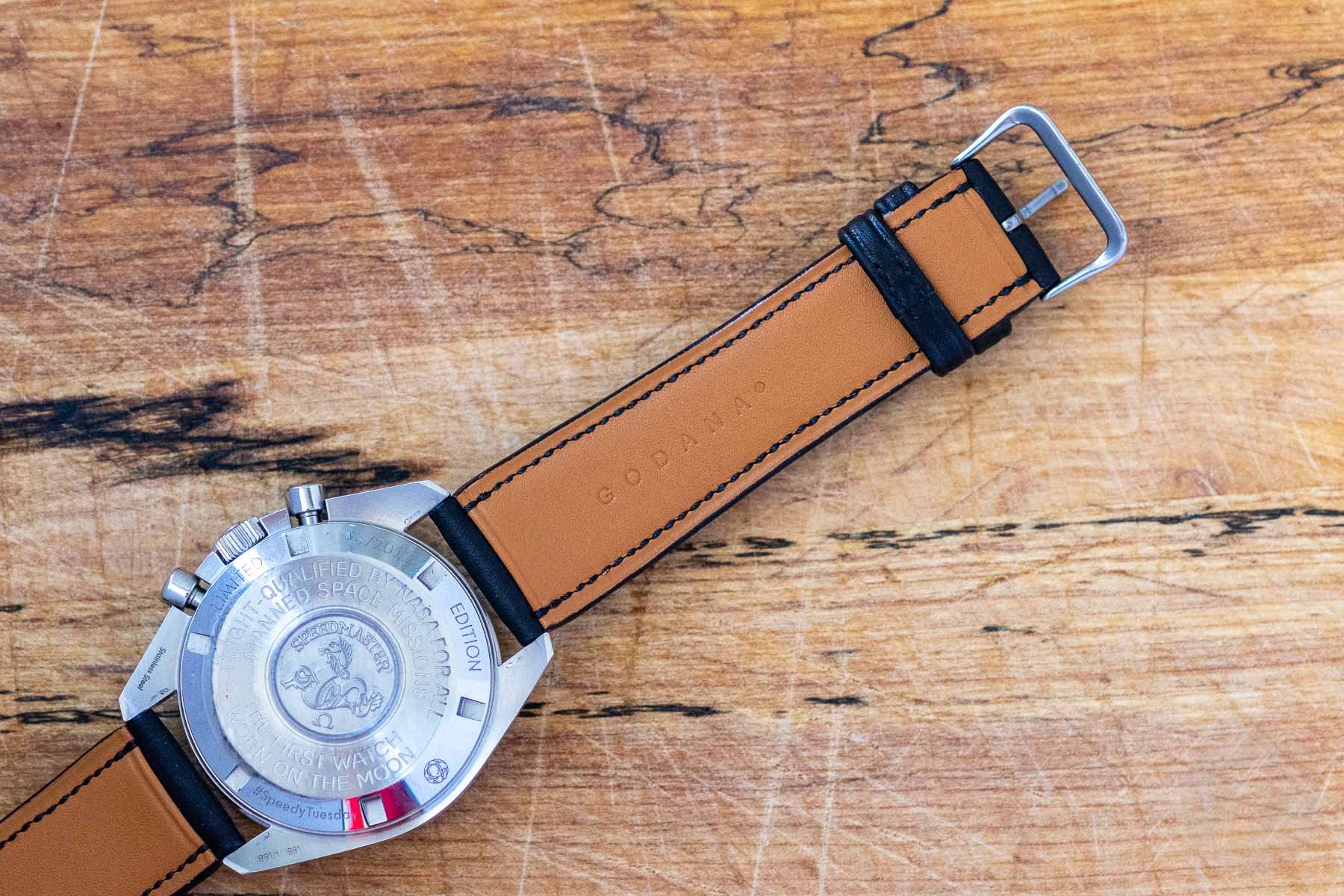 Therefore, you can easily pair it with pretty much every watch, be it a modern or a vintage piece, a time-only, or a chronograph. Thanks to its thickness of only 2.9mm, the strap is soft and wears well. You just need to throw it on a watch, and you're good to go, with no need for any break-in time. The edges are smooth and painted, and the lining is beautiful. We have yet another leather here, Zermatt, the choice for many strap makers. This one also comes from France, from the Degermann tannery near Strasbourg, not too far from where I live. This Godana Novonappa strap with its understated black-on-black stitching and calf leather is a beautiful leather object that is worthy of any watch in your collection.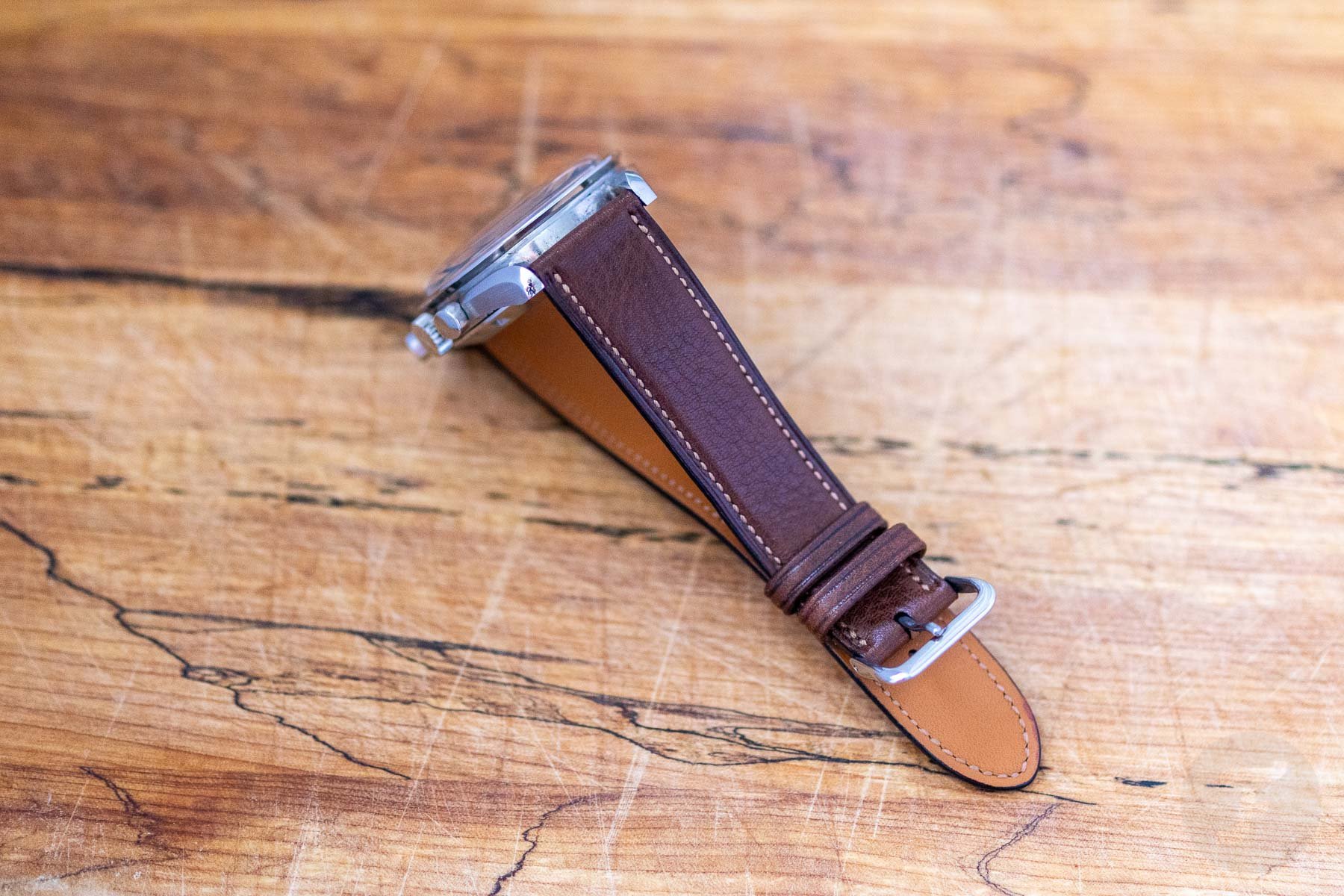 Nemesi
The second strap that Godana sent me uses Italian leather from the Carlo Badalassi tannery. Nemesi is a medium-temper leather, lightly milled and vegetable-tanned. It also happens to be the favorite leather type of Haesun Kim, the name behind the Godana brand. If the black Novonappa strap was understated, this beautiful brown Nemesi is just perfect. The measurement is the same as above at 20/18mm, and every other detail is identical. The leather has a deep brown natural color with slightly lighter stitching and painted edges. I went with a Speedy again, but I felt the need to match it with a vintage one this time. That brown with the aged look of the watch is like a match made in heaven. Again, this strap is smooth as butter and wears just perfectly. Funnily enough, out of the two, this is the cheaper strap.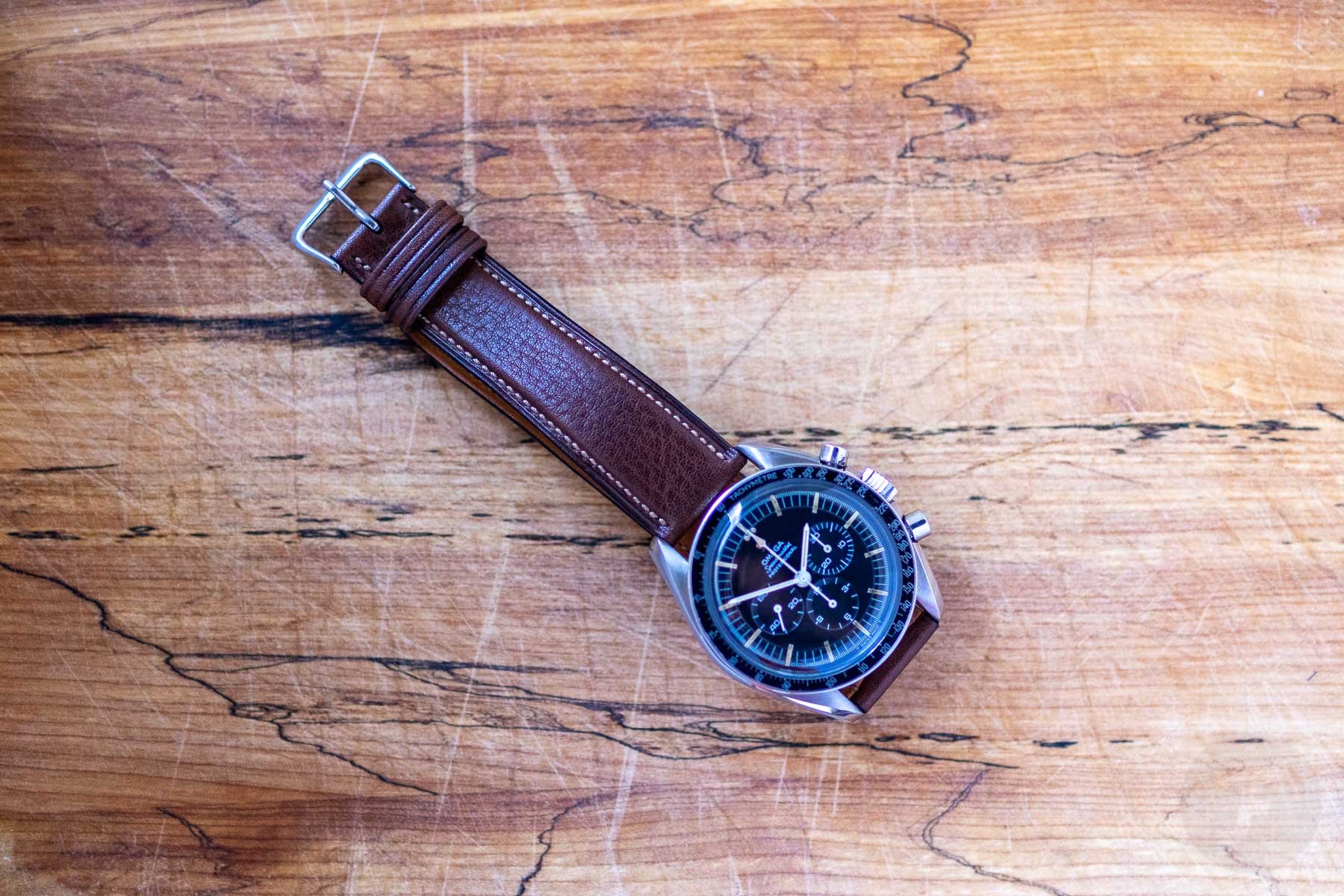 The prices on the Godana website are in Korean won, but don't worry, they're not too steep. For the Nemesi brown strap, Godana charges 180,000 KRW (about €134). The black Novonappa is a tad more at 190,000 KRW (around €142). Still, neither is costly if you consider what you are getting. The craftsmanship is there, and unlike other straps, the hand stitching here is super fine. This makes the product both highly durable and visually pleasing. Kim takes photos of the process and shares them on Godana's Instagram page, so I suggest you give it a follow. To see the rest of the lineup of straps and leather goods, visit the official Godana website.