Watch Strap Review 64 — Joseph Bonnie
Oh, how my vintage-watch-loving friends will dig this one
Do you know why I love doing the Watch Strap Review column? One would think that watch straps are a boring subject. You could not be further from the truth, though. So many fabrics, designs, ideas, and unique straps are on the market that the options are endless. Whether you are looking for a specific style, like the Bund, or straps made of Icelandic reindeer leather, there's undoubtedly an atelier making them. And we have reviewed them already. However, this month's brand, Joseph Bonnie, is not remarkable for the above. Instead, it's for the audience that I feel the brand caters to. Collectors of vintage watches are a special breed of enthusiasts — a group of people that is hard to please. Yet, I do not doubt what they see will win them over.
Joseph Bonnie does not produce straps "only" for lovers of vintage watches. The brand's selection is indeed much broader than that.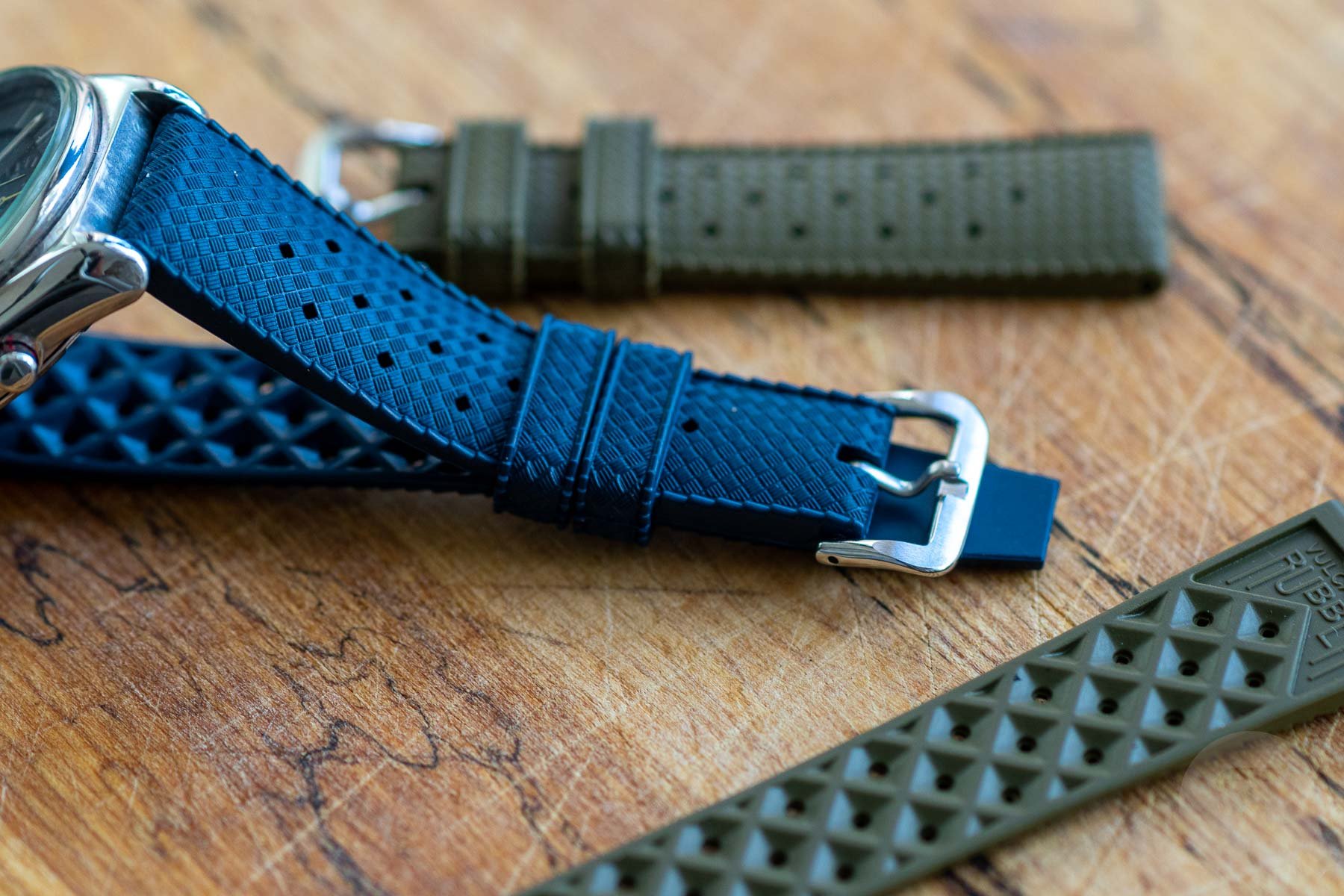 Joseph Bonnie
Some of you, mostly our French readers, have heard of Les Rhabilleurs, the French online magazine dedicated to watches. Joseph Bonnie grew out of this and still serves as the official shop for the publication. It started as a shop offering watch-related items to the readers, straps, pouches, tools watch rolls. Today, Joseph Bonnie is much more than that. Aside from the watch-related goods, you can browse several excellent lifestyle items such as card holders, belts, sleeves, cases for glasses, and my favorite (and next purchase), helmet bags. It sounds like an eclectic assembly of items, yet there is a common theme — well-made, well-designed, and functional products for your everyday life. Still, last time I checked, Fratello was a watch publication, so let me drive this story toward the goodies you are here to read about — watches.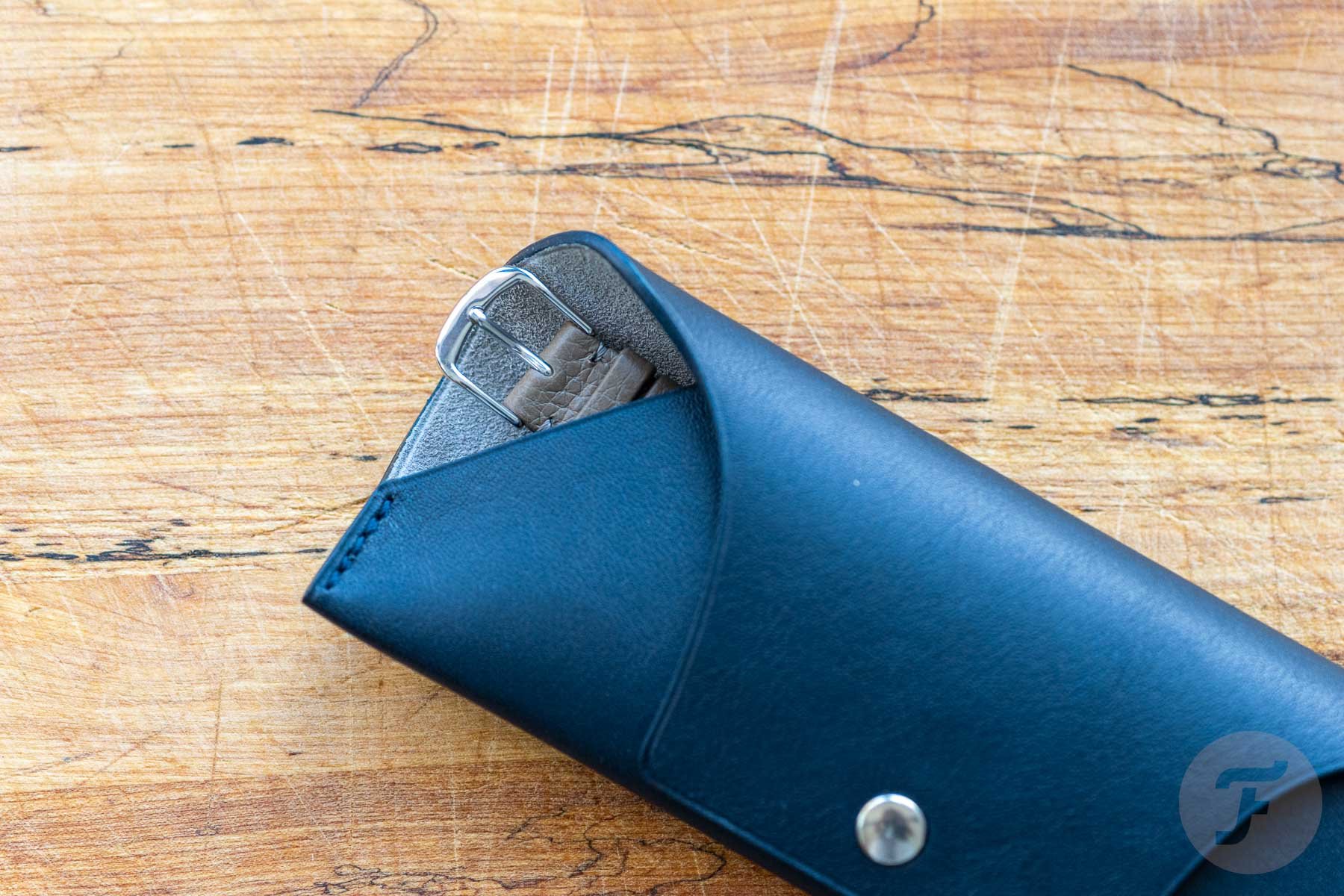 The parcel I got from Joseph Bonnie contained three types of straps and a leather case for glasses. I used the last one in the photos as a watch case. Don't worry. I did not go mad. I just loved the combination of the case with the watch. You can and should use it as a case for your reading glasses or shades.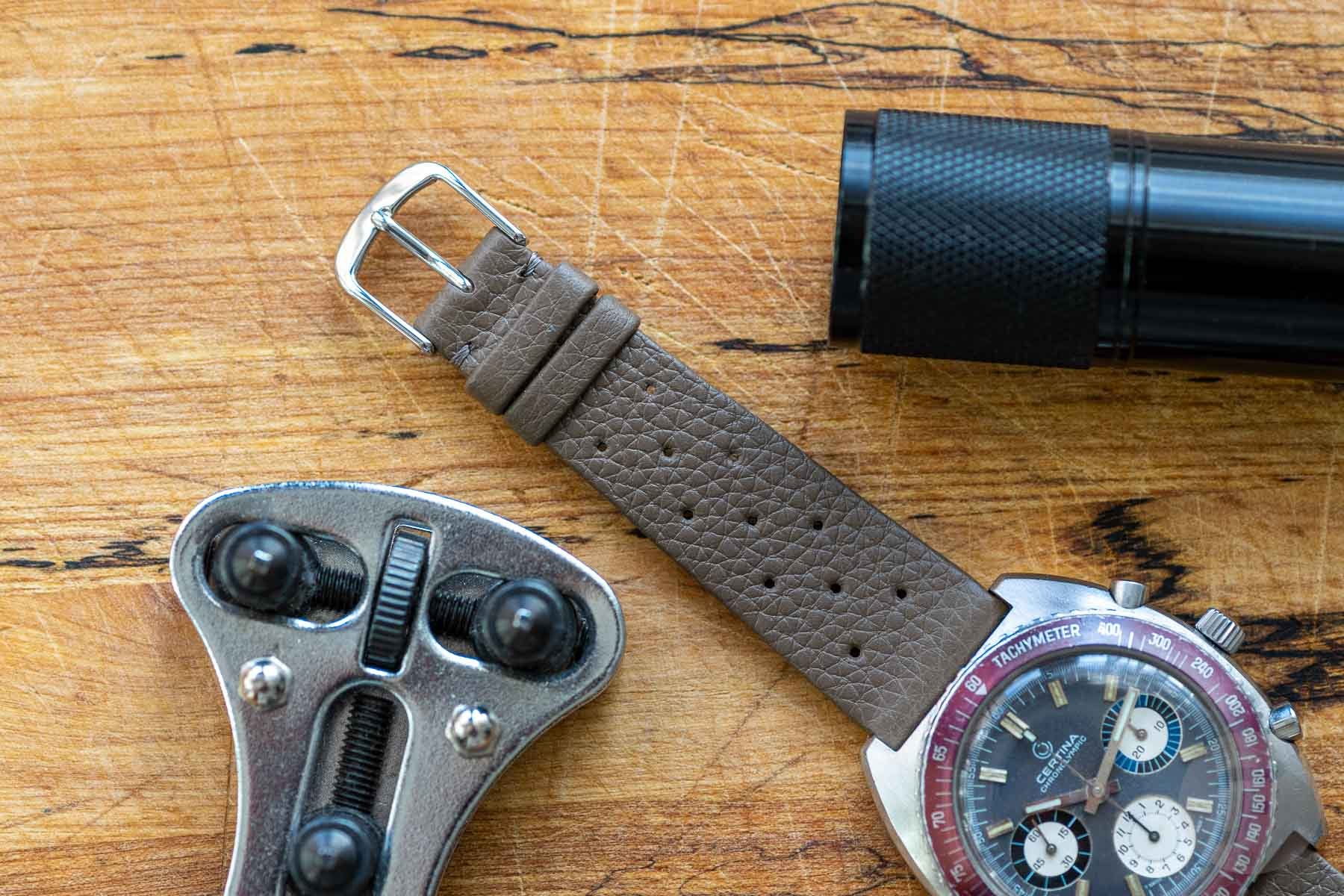 Star 69
The first strap, possibly the one I heard about the most, was the Star 69. When I mention the name "Tropic Star," most of you (at least vintage fans) instantly know what I mean. An iconic pigskin-grain perforated rubber strap from the '60s was the go-to product for many dive watches from Omega to Heuer, Zenith, and so on. Joseph Bonnie tried to recreate the original Tropic Star but in leather. It utilizes a super-thin, grained calfskin with a black lining to bring back the look. Yet, the Star 69 is a much higher-quality product than those vintage Tropics Stars. And this opinion comes from a fan (and collector) of everything Tropic.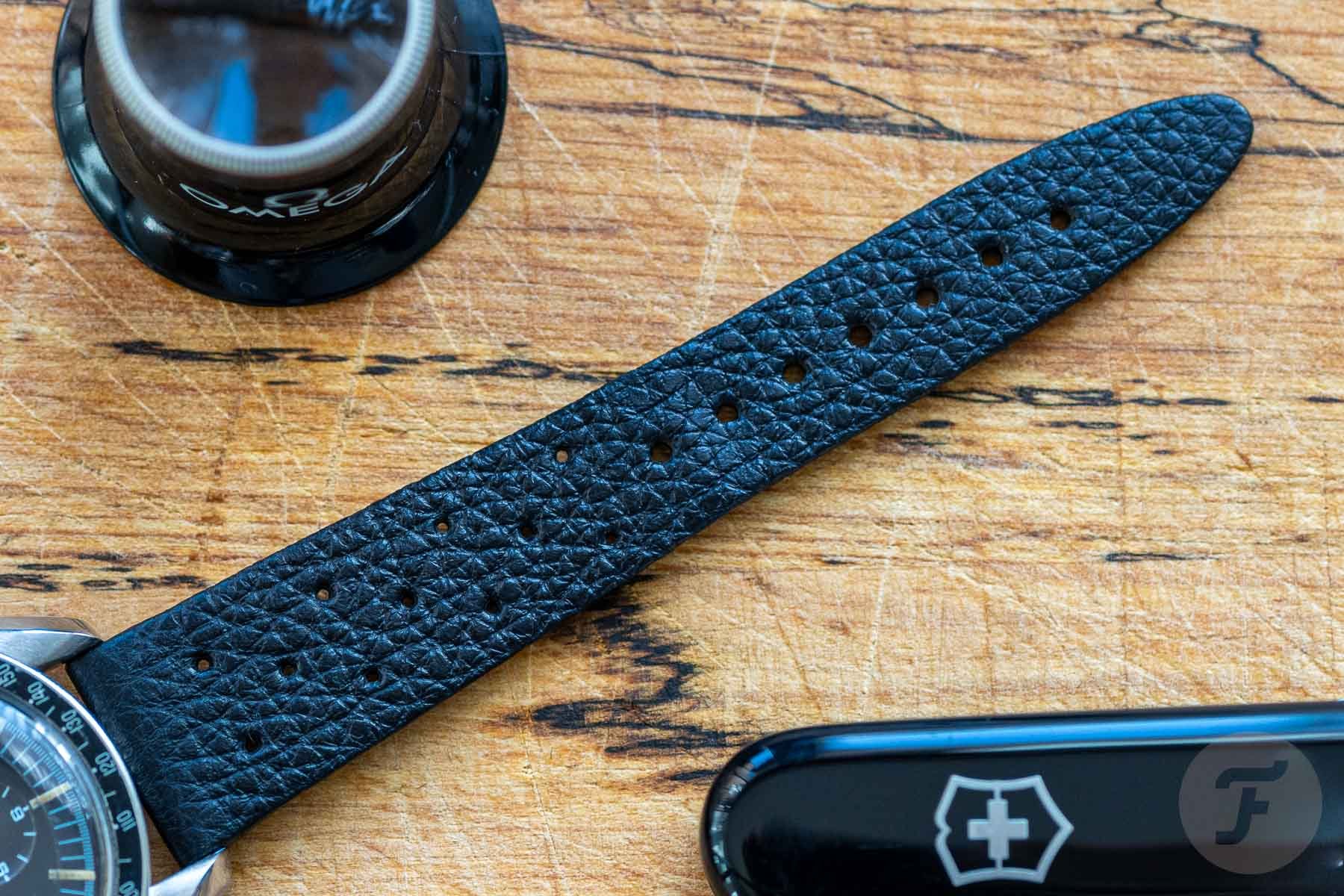 In terms of sizes, JB offers the Star 69 in only 20mm (for now, I hope) with a 14mm buckle end. So the tapering we love so much is guaranteed. While the length of just 110/70mm is a bit of an issue for me, I can still make the strap work. It means, however, that I have to pair the strap with a larger watch. What sets the Star 69 apart, though, is its thickness and construction. It is only 2.2mm thick with rolled edges that require no extra stitching. There are five colors to choose from — black, gray, green, gold, and brown. As far as the price goes, it is €99 (excluding tax), which is not cheap but the product you'll get is well worth it. Just a side note: the strap is currently out of stock on the site, but it will be back in stock in mid-December.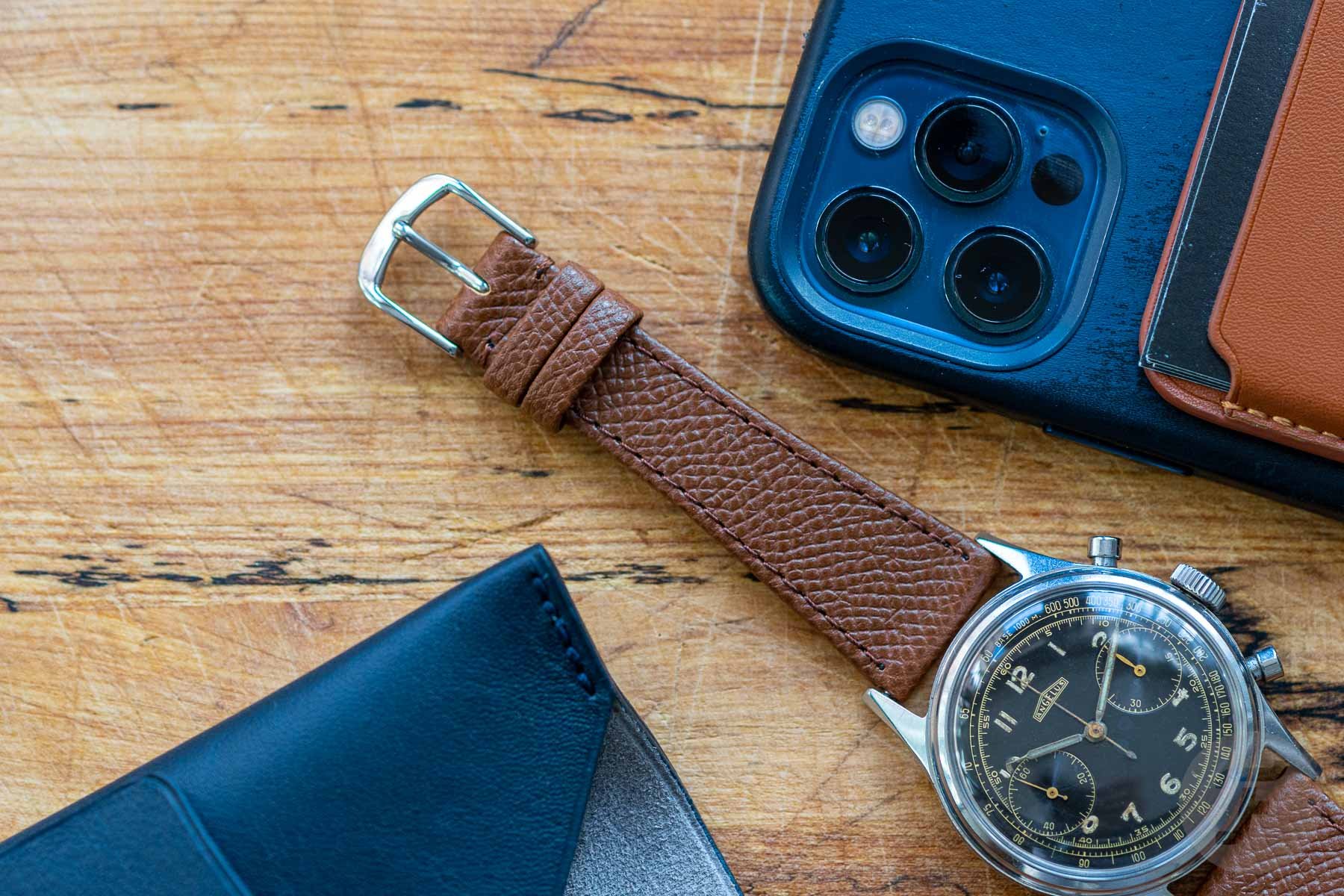 1953
The Star 69 is one of many vintage-inspired straps in the Joseph Bonnie collection. Most of them are, and as such, they go well with any vintage watch. The next one we'll have a look at is the 1953 strap. As its name suggests, the product takes inspiration from the strap made in the 1950s and 1960s. The primary constriction of 1953 is very similar to the Star 69's — rolled edges, handmade, and only 2.2mm thick. Furthermore, the material is also grained calfskin but has a different shape and a fundamentally different design. If the Star 69 is the sporty leather strap, the 1953 is the dressy counterpart. Due to the 20/14mm size, it can visually slim down any watch, even the larger ones. Sadly, we might never see an 18mm 1953, but its design is a reason behind that.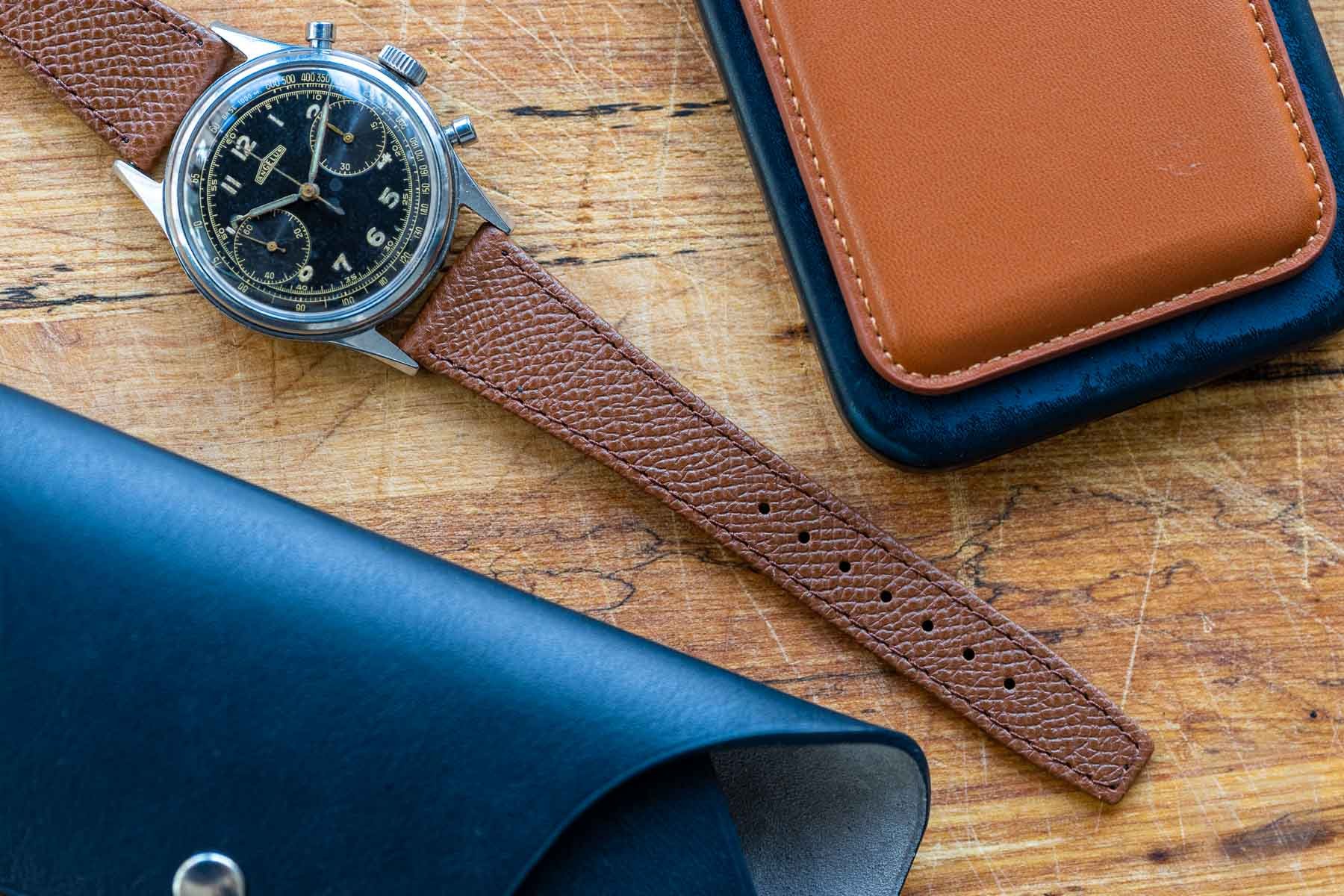 The 14mm buckle end is a given. Anything smaller might look silly. However, the design might significantly change with an 18mm lug width and a 14mm buckle end. So make sure you get this for your 20mm watches. While the size is firm, the colors are plentiful. Pick any of the six options from black, almond, cognac, charcoal, forest green, or chocolate for €91 (excluding tax), and you are set. While I put mine on a vintage Angelus timepiece, this is not the only use case for the 1953. Many vintage watches — chronographs and otherwise — have short lugs, so putting a contemporary strap on them is tricky. For those, the 1953 might just be the solution.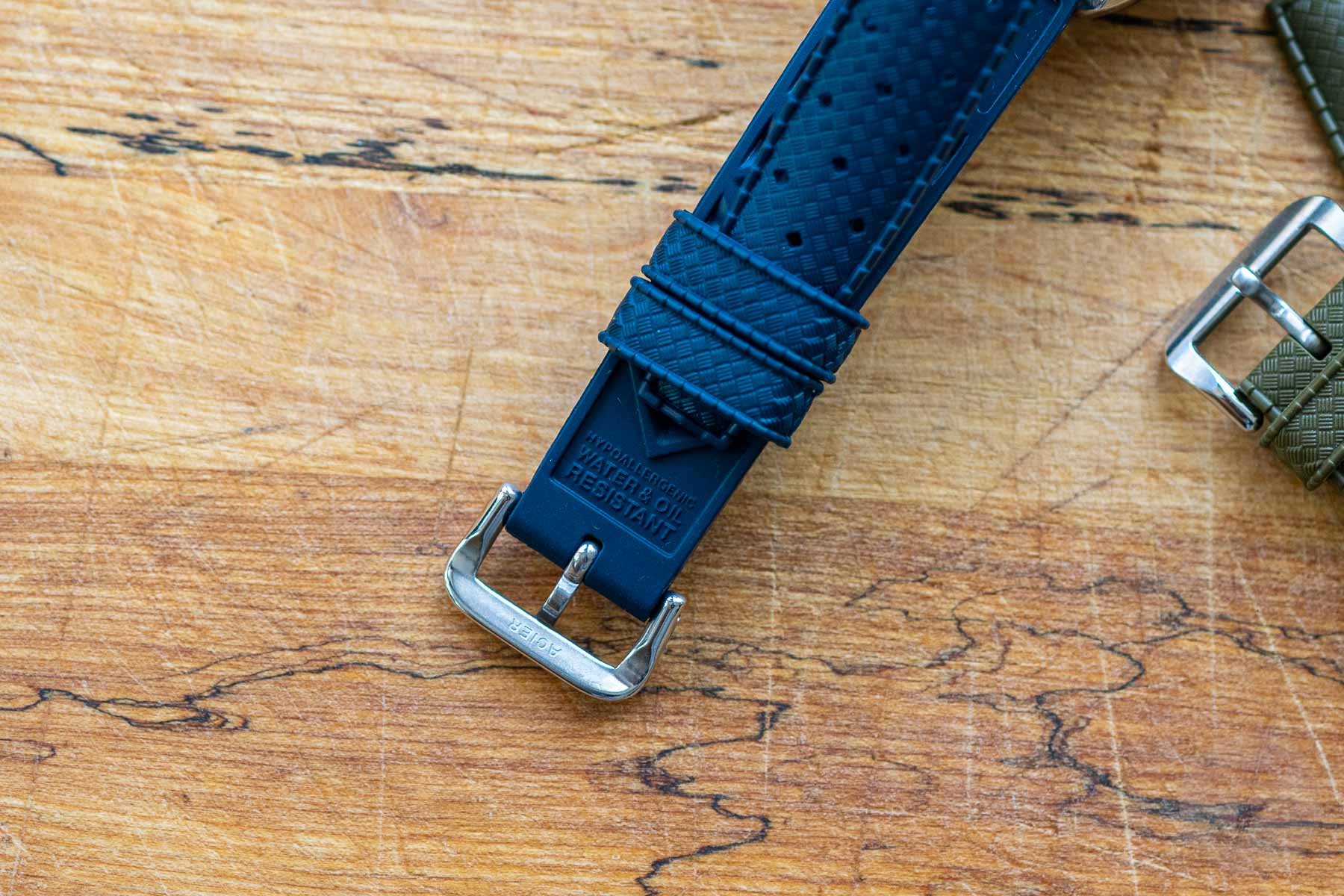 Rubber Tropic
There is nothing new under the sun. We have seen several brands offering Tropic-like rubber straps. The actual Tropic brand (or the resurrected version of the name) came back to the market a few years ago with a wide selection of evergreen products. So why choose the Joseph Bonnie Tropic over anyone body else? First, €58 (excluding tax) is a highly competitive price. There are cheaper alternatives, but they often lack quality. And as strange as it may sound, quality plays a vital role with these straps. Secondly, you can get them in an array of colors. The range spans from ivory white to Florida orange with a good few more in between. Lastly, the size, at least to me, is very pleasing. Often, new Tropic-style reproductions are way too long. The JB Rubber Tropic is 120/75mm with a 20mm lug end.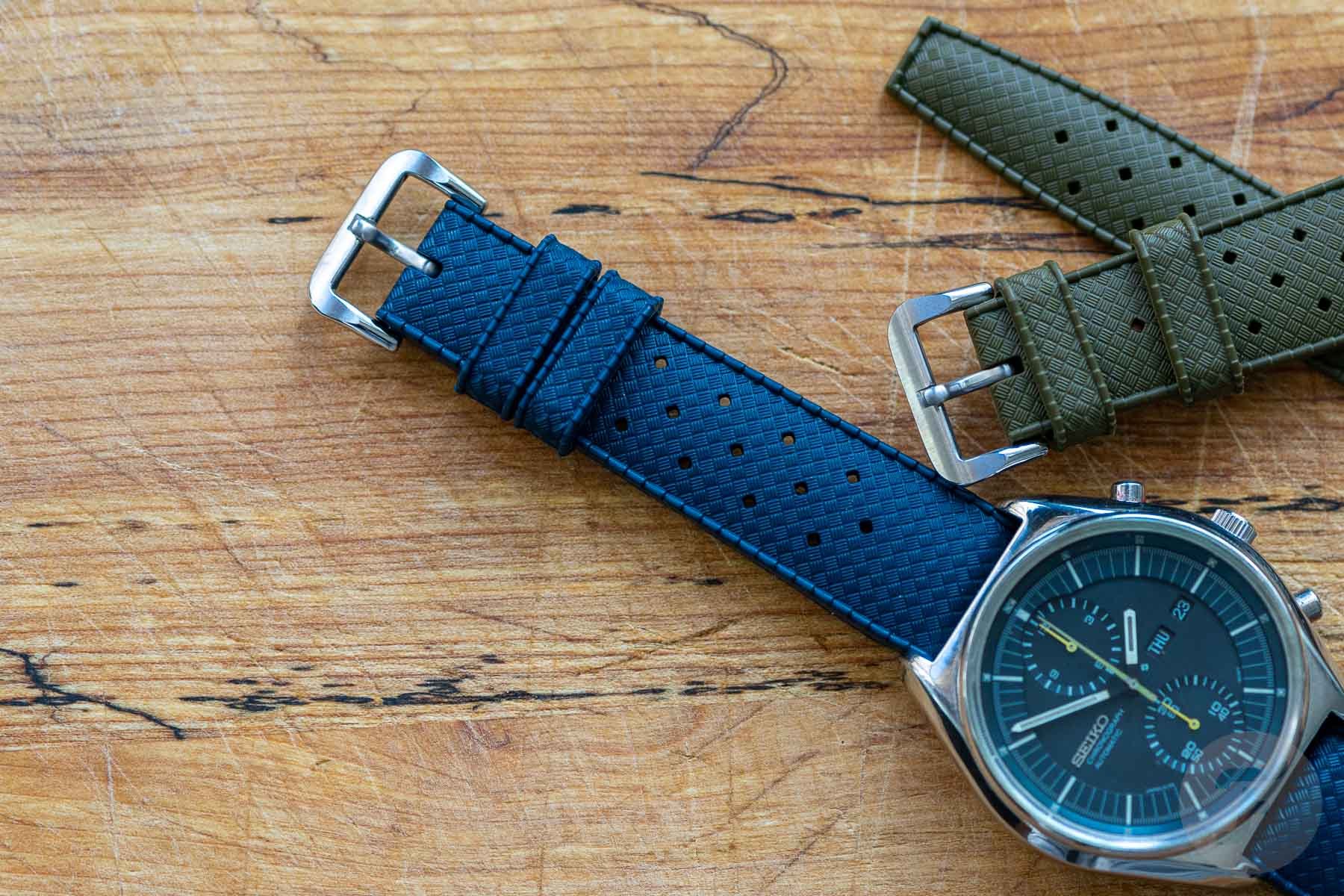 The devil is in the details. Aside from the obvious, I need to mention a few other things. Many rubber straps, Tropics, and others are made of silicone. While that is a soft material, it attracts dust and is not as sturdy as the Rubber Tropic straps by Joseph Bonnie, for example. They use vulcanized rubber, so the strap is more resistant and eventually develops a lustrous sheen that silicone can never take on. The last point I have to mention is the overall design. Most Tropic-style straps' pattern stops abruptly at lug ends. The Joseph Bonnie Rubber Tropic's checkered pattern, however, wraps over the lug end of the strap, creating a more vintage look.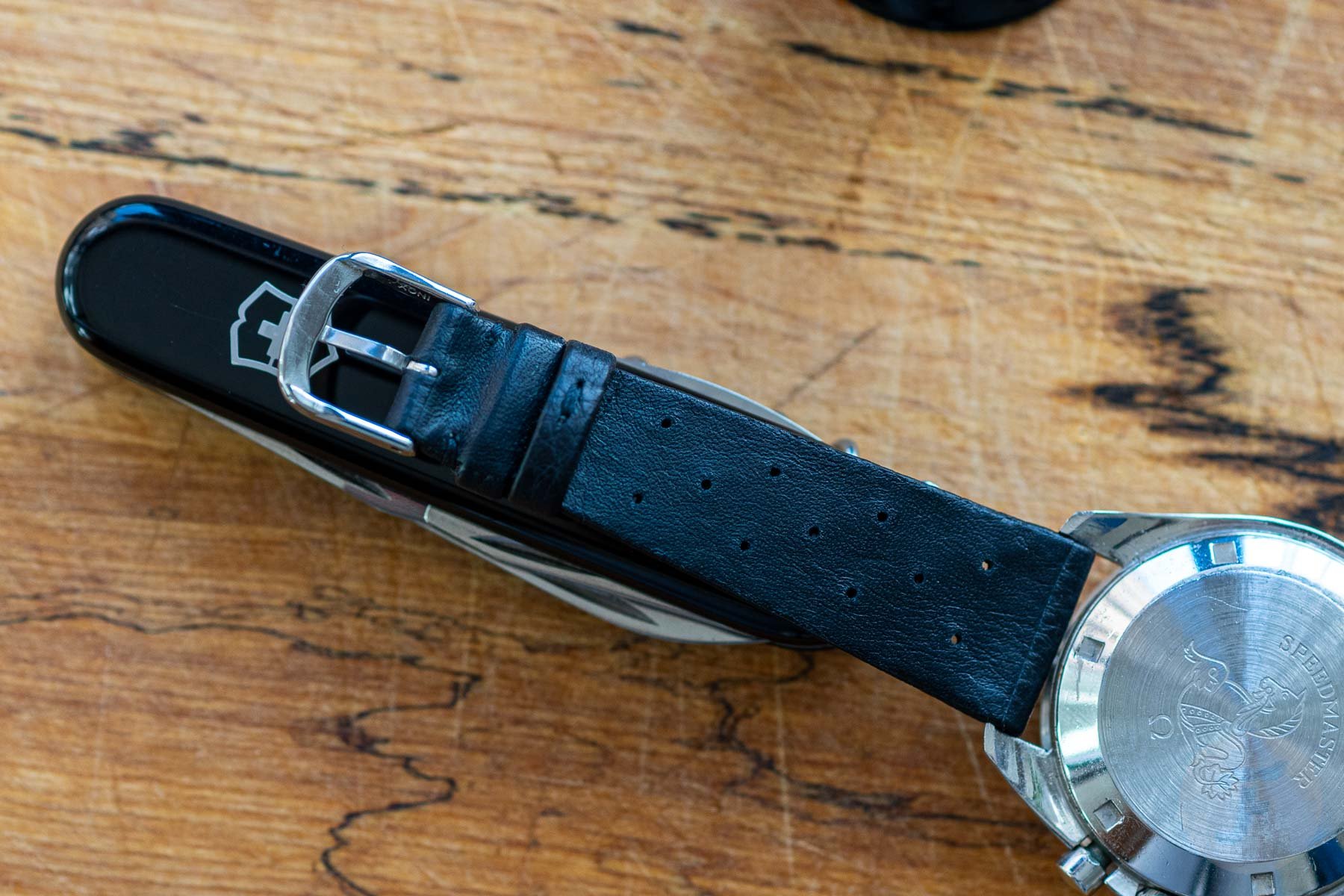 Joseph Bonnie — Closing words
I could go on and on about all the fantastic stuff Joseph Bonnie offers. The brand's strap selection may not be the largest, but it's versatile. To a vintage geek like me, most models are a treat as they try to imitate something that has been changed (lost?) over time regarding strap design. Yet, JB offers so much more than that. The brand's bags, sleeves, wallets, tools, belts, and other travel accessories make a (watch) guy like me browse the site for hours, searching for the next excellent accessory. Remember, folks, Christmas is coming, and sites like Joseph Bonnie are the perfect location to shop for your WIS friend, family member, or yourself.