Watch Strap Review Part 24. – Lac Crado
Lac Crado
A nice leather strap can really change the look of your watch. Whether it's vintage leather with gorgeous patina or suede that's as soft as plush it gives character to any timepiece. A color-coordinated stitching can look cool if it's not pushed too far. Like black and white for a Rolex Submariner or a Speedmaster, a dark blue and red for a Rolex GMT-Master Pepsi and so on. Then you have the exotic leathers as materials. While I agree that less is more and sometimes people go to the extreme with these materials, I can also appreciate a nicely done croc strap for one of my watches. Our October edition of Watch Strap Review brings you a strap maker from Singapore who mostly deals with exotic leather and often with funky colors. The company is Lac Crado and this is our 24th article of Watch Strap Review.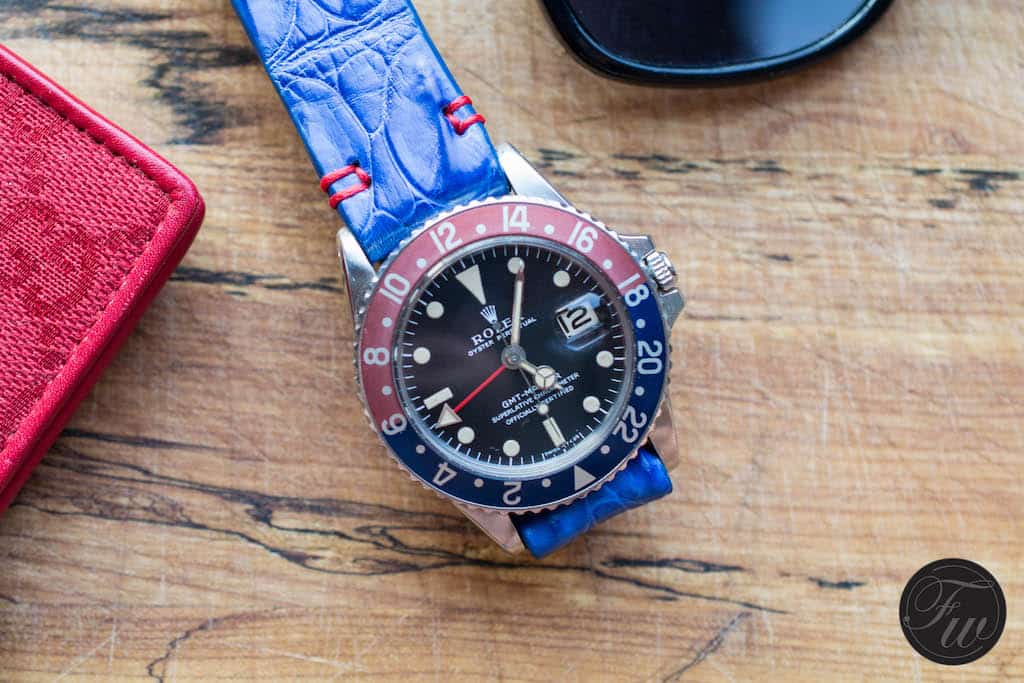 Custom Made
Emmy from Lac Crado messaged me a while ago about a possible collaboration. I happily accepted her offer and we went on to design a strap. This time I wanted to test their capabilities so I "commissioned" her to make a strap for my vintage Rolex GMT-Master. The original idea was a dark-blue strap color with red stitches. I'm a fan of tapered straps. I believe they are sleek and elegant, they add a soft touch to the watch. Emmy told me that Lac Crado does not produce tapered straps however. They are veterans on the Panerai strap maker front, which as we know is kind of a community itself. Non-tapered strap can be a trademark for this market. So as much as I needed a sleek strap I accepted her generous offer and the work for my order started.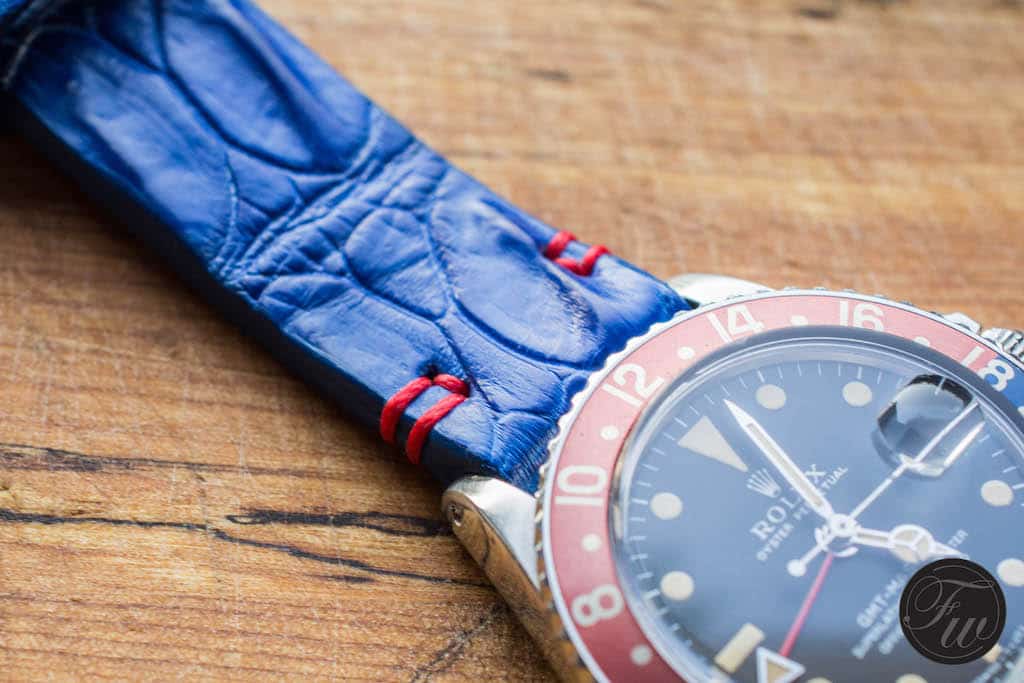 I always worry when I receive goods outside of the EU. Customs regulations, tax and God knows what else can be a setback but not in this case. Emmy assured me that everything will be just fine and she was right. My strap arrived in a few weeks, packed nicely in a hard paper box. The strap looks stunning even though the blue is a bit lighter than I imagined. As I said I opted for a pretty basic blue strap with red saddle stitching and this is exactly what I got. The leather has a bit of a shiny top layer, not too shinny but not that mate surface you see on many watch straps either. The sides are painted blue to match the color of the leather. It also makes the strap more comfortable; no rough edges to cut into your wrist.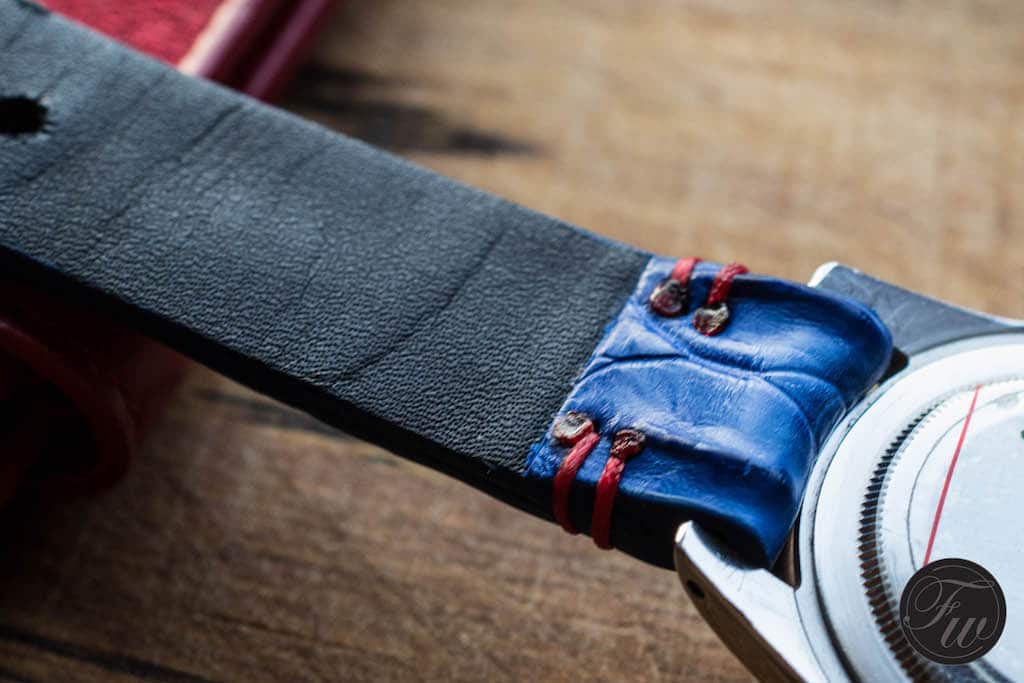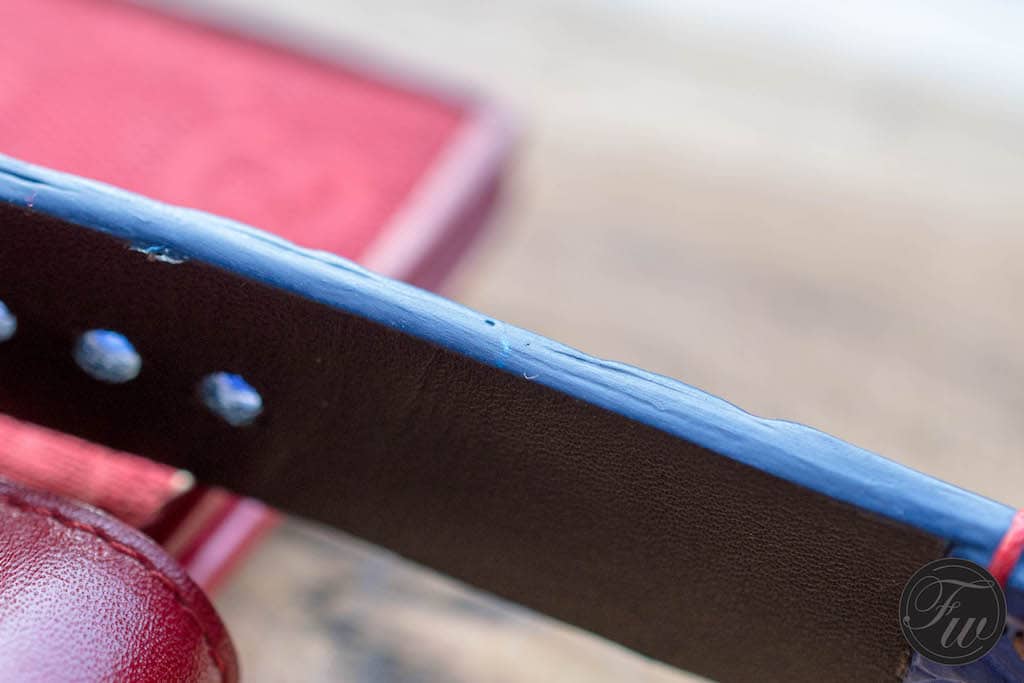 Numbers
The black leather lining doesn't have any logos or texts. The length of my Lac Crado strap is 125mm + 74mm, the thickness is 5mm. As I wrote earlier, the strap is 20mm on both lug and buckle side. My strap came on a brushed Panerai-style buckle with Lac Crado inscribed on it. They include in the price the buckle as well as shipping. This strap with such details and materials will set you back 129 USD. I believe it is a fair price for a genuine crocodile strap, 100% custom made to your measurements with buckle and shipping. Lac Crado takes custom orders. You can order your bespoke strap from them without any problem. Their website has tons of photos and various designs. The materials they works with is insane; calf, crocodile, ostrich, python, toad, denim, snake.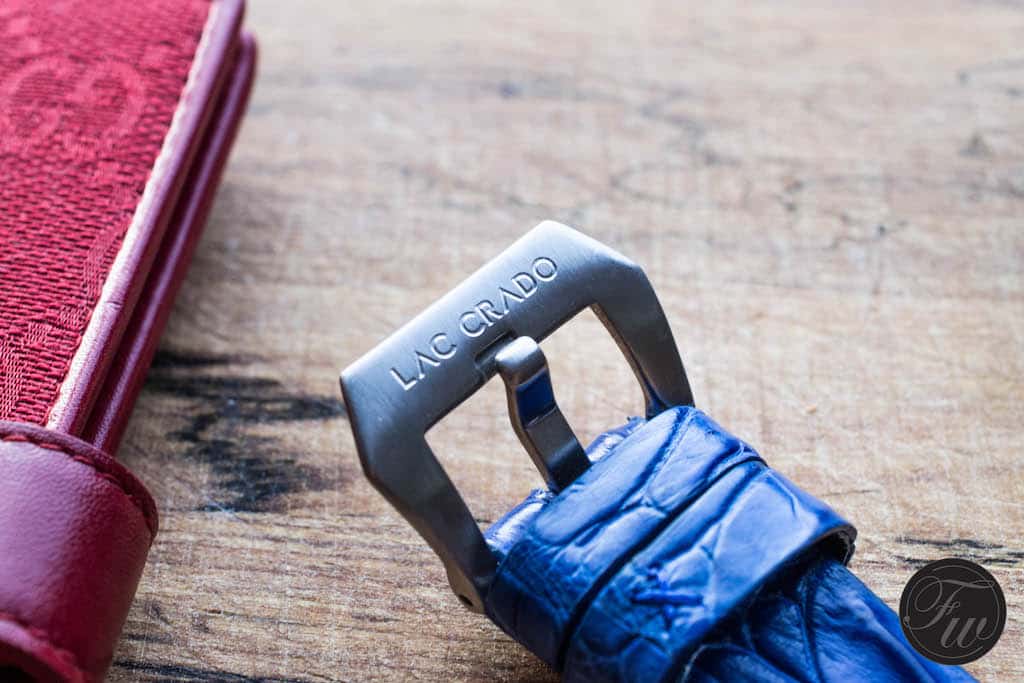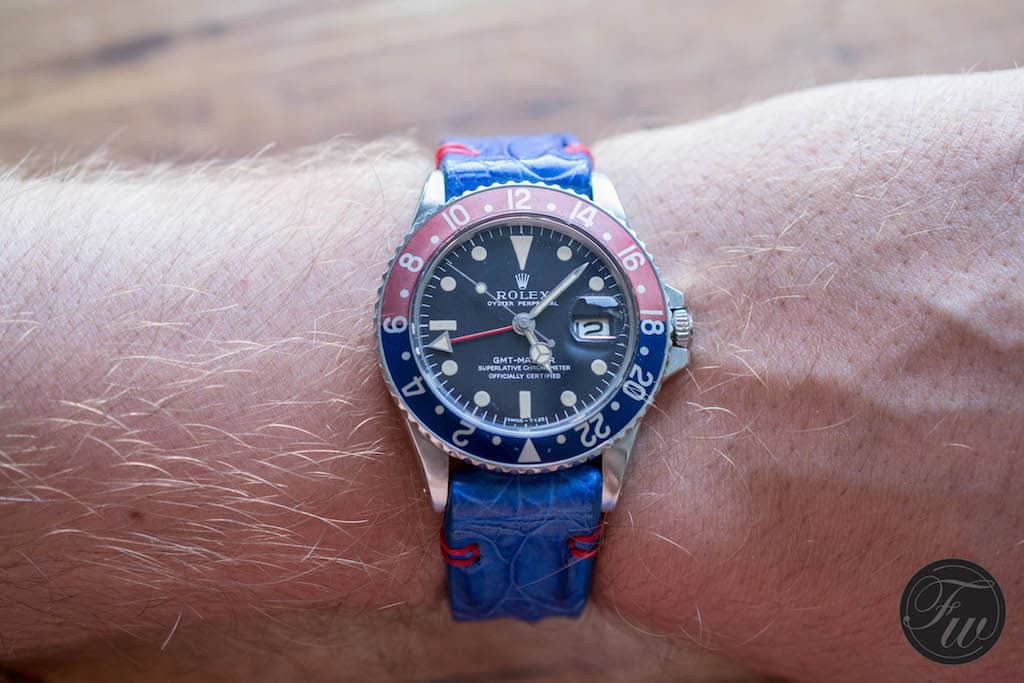 While I agree that some of Lac Crado's straps are out of the ordinary, I think they look cool on certain watches. Choose a funky tone and you have a go-to summer strap or pick a toned-down color for your serious timepiece and wear it with a suit and tie. You can give every detail and they will work with you to produce you a strap you will love for years to come. I've been wearing mine for quite some time now and it feels and fits perfectly. Make sure you check out their site and follow them on their social media channels. We will be back next month with some new strap from cool craftsmen.