Watch Strap Review Part 34. – FinWatchStraps
From Finland with love
Watch Strap Review is back with a brand-new article featuring FinWatchStraps from Finland.
It's been a while since out last Watch Strap Review so for all of you new readers, let me sum what this series is about. In every article, we feature a strap maker and review their product. We try to bring new brands, names you have not heard of before. Also, we try to feature as many countries as possible not always the usual suspects. So far, we introduced 30+ brands from Europe, USA or Asia. Some names like Erika's Originals since became super popular. We'd like to think that our article has something to do with that. All jokes aside, we focus on the products and the craftsmen not the hoopla around them. A few more brands will come to the pages of Fratello, but let's focus on today's atelier. They are FinWatchStraps and came all the way from Finland to share some of their creations with us.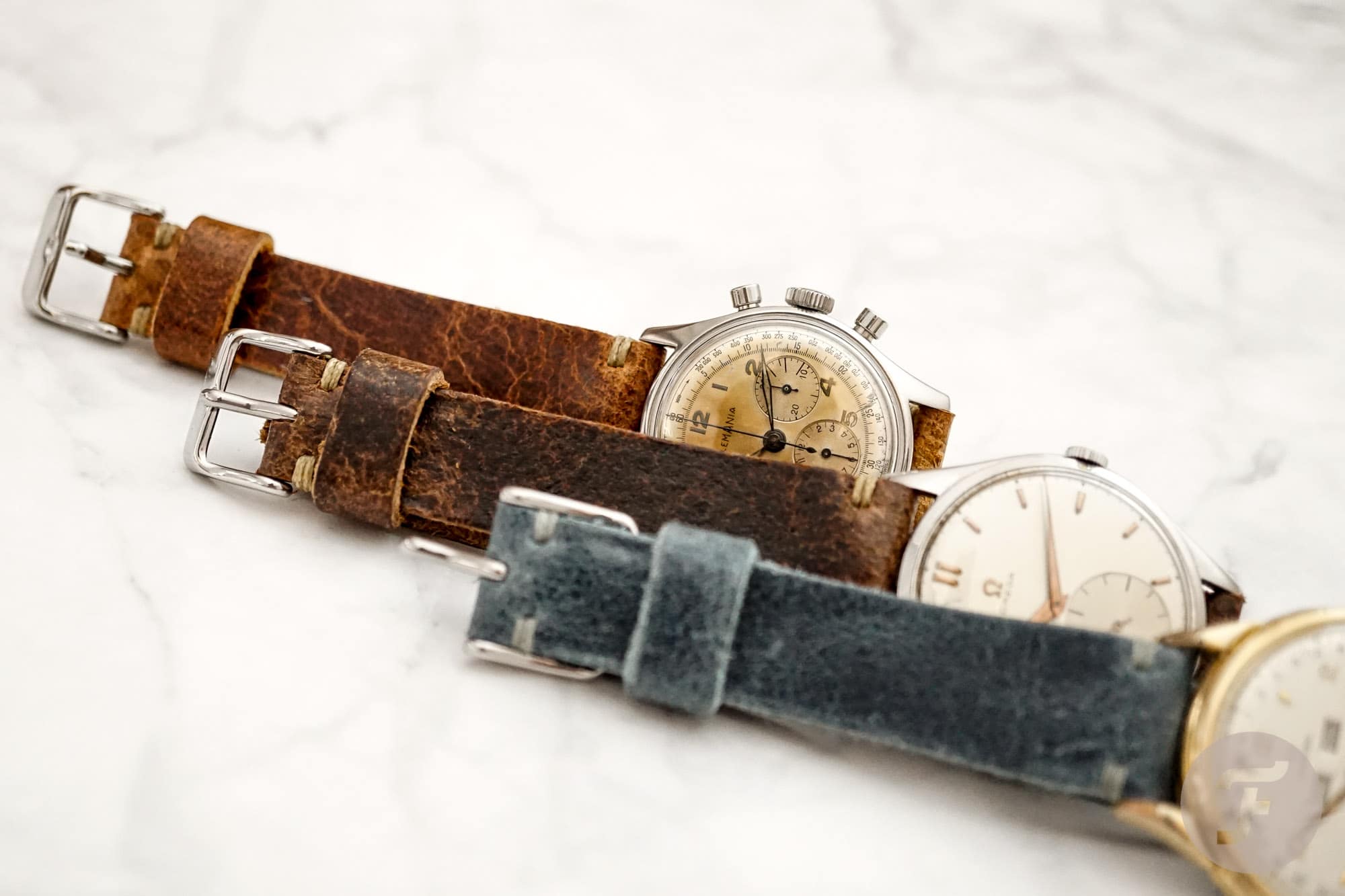 FinWatchStraps
The business is actually younger than Watch Strap Review, as it was established in 2017, in Helsinki, Finland. We are talking about a 2-person operation here; Andrey is the craftsman making the straps, while Viktoria is taking care of the rest. By that, I mean marketing, communication, orders, talking to clients, you know, the whole 9. Andrey's hobby was working with leather and when his one and only watch strap that he put up for sale on Etsy was sold the same day, the thought it would be better to take this hobby to the next level.  They do a lot of custom orders; this is how the business actually took off in the early days. Whether it's the length (from 15cm all the way up to 30 cm) or the odd lug widths of 17, 19 or 21mm they have you covered. Customers with special needs are their priority.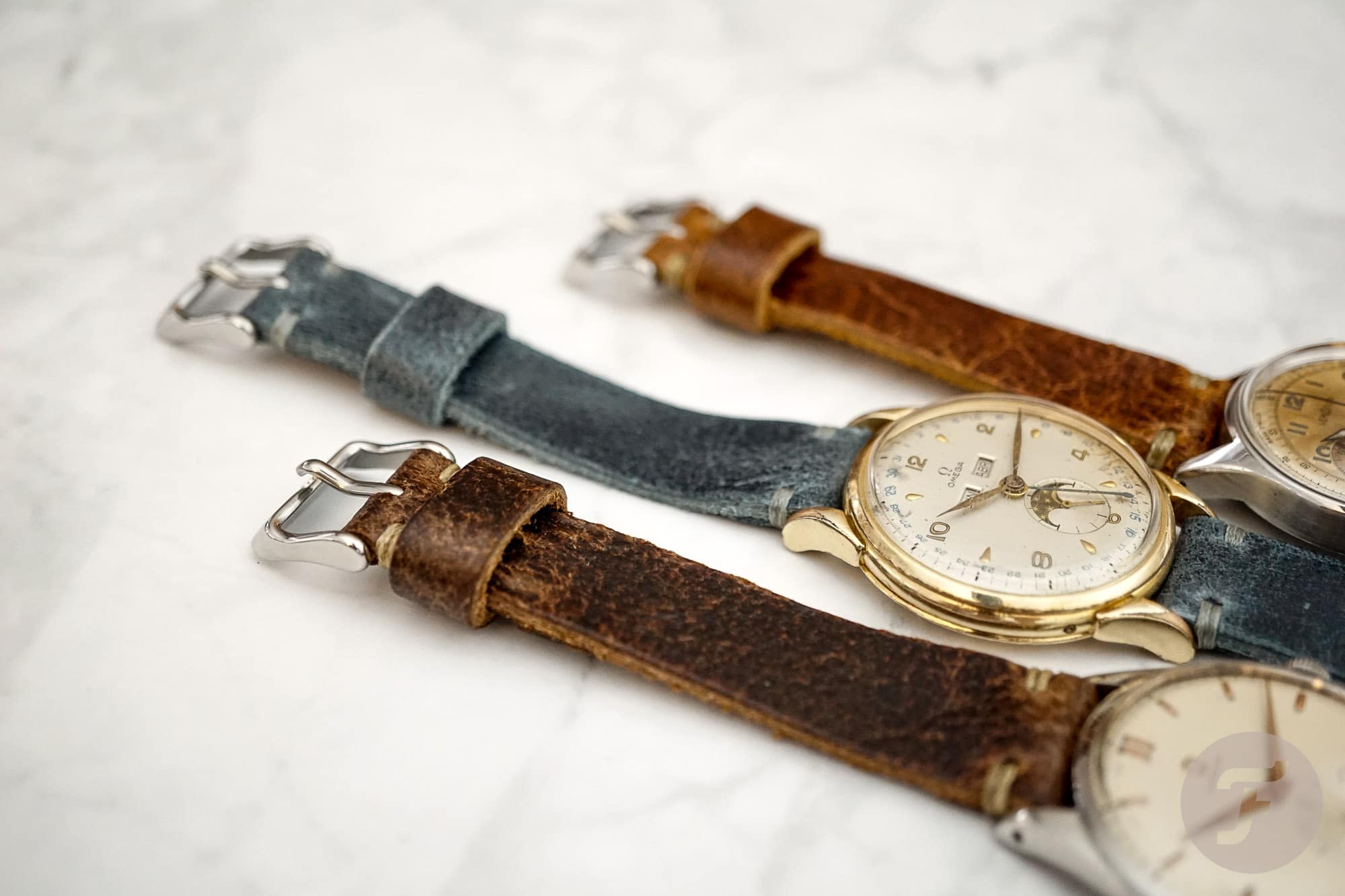 As far as the materials are concerned, FinWatchStraps has a leather galore. They have 8 different models but those come in diverse leathers. According to the guys they use over 50 (!) types of leather. From the usual ones such as reindeer and calf to exotics like alligator, ostrich, lizard to the unconventional leathers like bull, horse, kangaroo even. The list goes on and on. They try to use the best tanneries out there and get supply from the UK, US or Italy. Another type of strap that Andrey creates is vintage Ammo watch straps, made of vintage military ammunition bags. Of course, they also offer accessories such as watch rolls and pouches for a very competitive price. For a relatively young company, FinWatchStraps developed a wide clientele with orders coming in from all over the world, from Australia and New Zealand to Asia, South Africa, Europe or the US.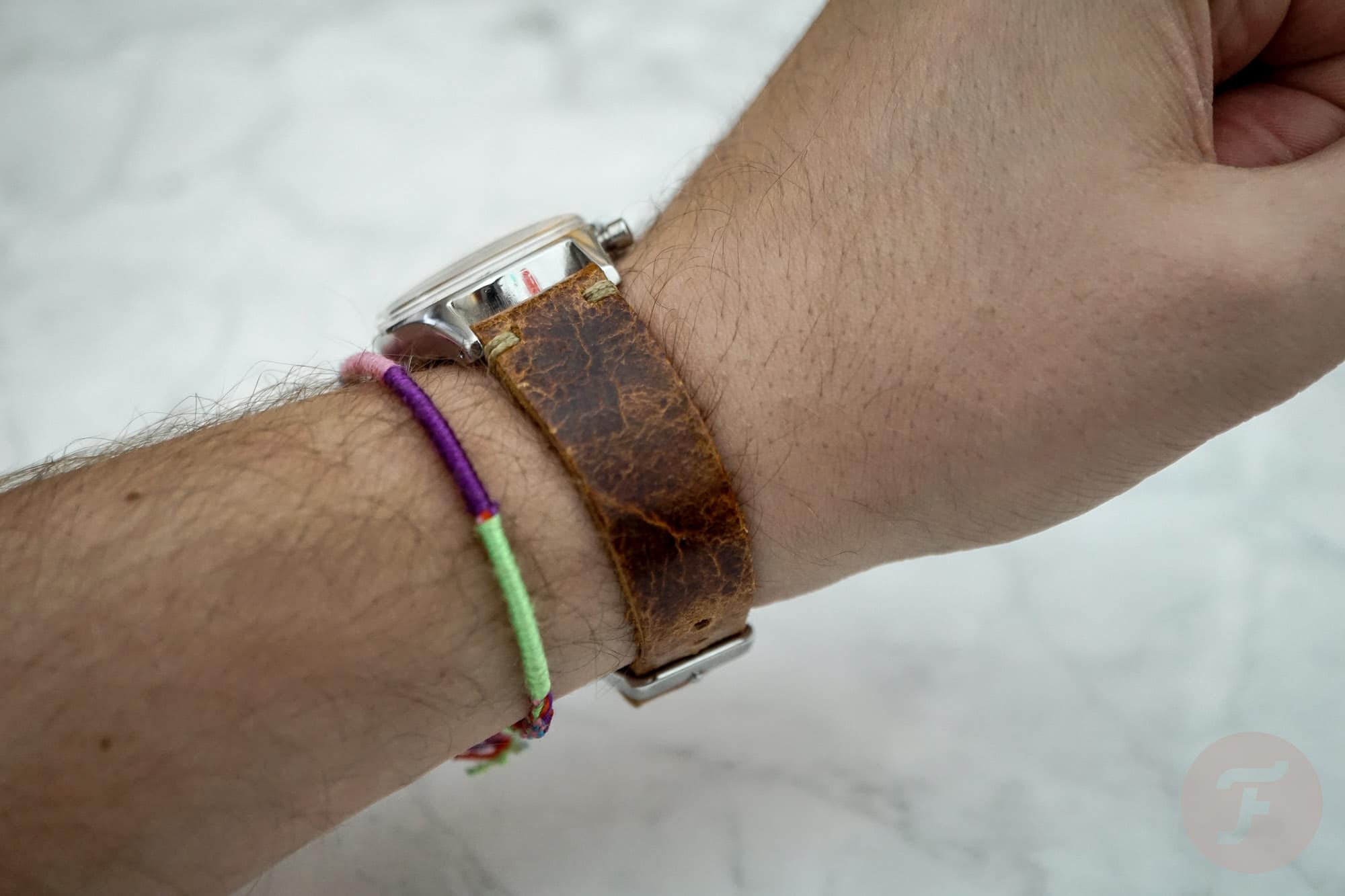 Nordic Reindeer
So, let's look at the first strap FinWatchStraps graciously sent to us. This is a 20mm Nordic reindeer strap from Ahlskog tannery in the north of Finland. Came on an 18mm steel buckle. The leather is very soft but sturdy. This means that the strap does not feel stiff at all, it is super flexible. Though this does not mean that eventually, the strap will deform. Try to pull the strap with your two hands and you'll feel that it's not stretching. Obviously, the pattern on the leather makes the strap look more vintage but that does not mean that you cannot pair it with a nice modern piece. On the contrary. The strap has stitching that goes all around, using beige waxed thread. It matches the tone of the leather perfectly. At 2.5mm thick, it is easy to wear with a number of watches.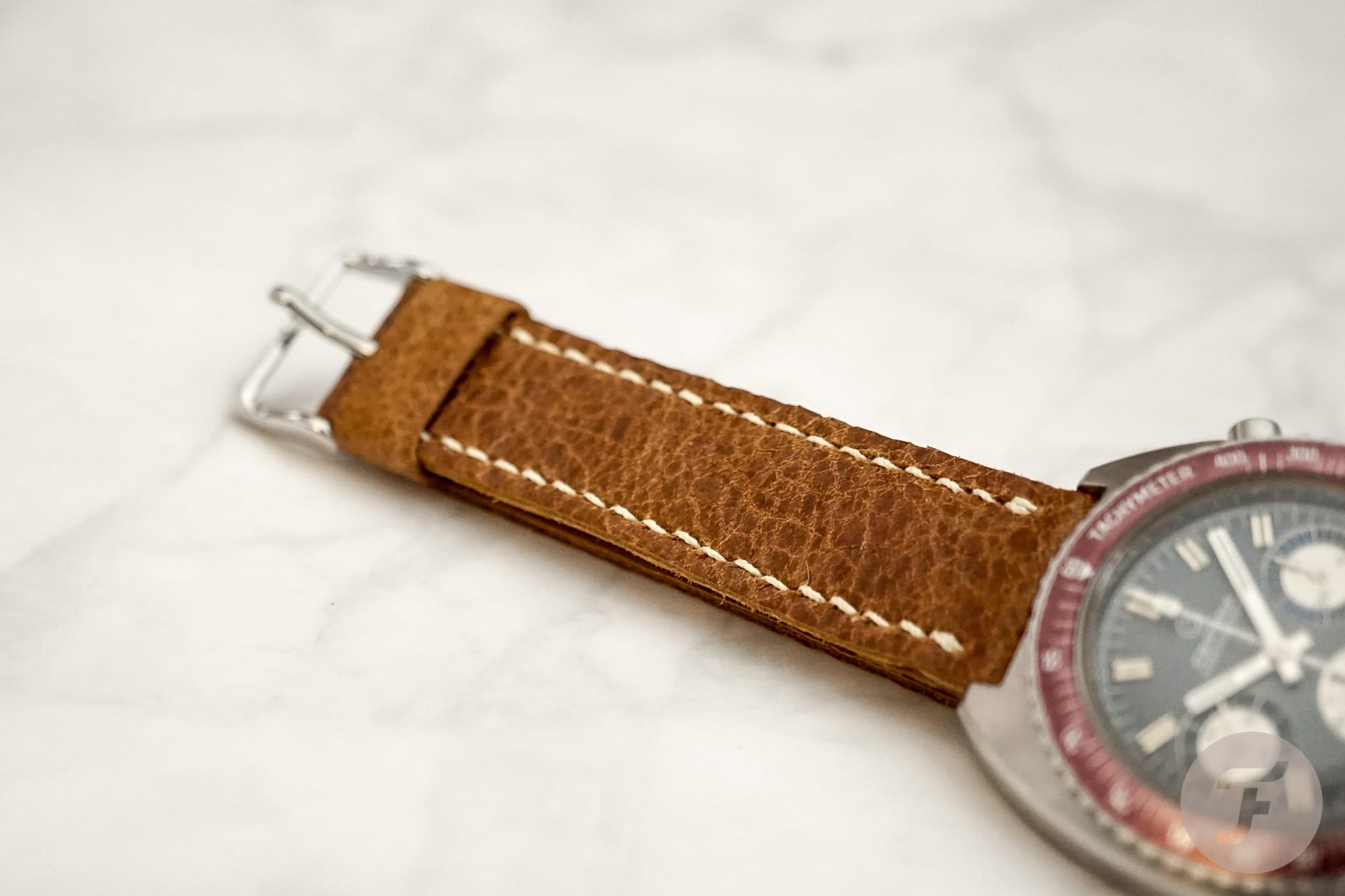 The cool thing about this strap is that Andrey offers a bunch of options to customize it. You can choose what buckle you want or pick a stitching option (17 different colours to choose from). You can have the edges dyed or add quick release pins to the strap if you are a fan of those. I'm not so much. If you follow the page on FinWatchStraps dedicated to the Nordic Reindeer strap you will be amazed. They not only list all the options for how you can have a special strap ordered. There's also a little history part about the reindeers living in Finland, a link to the tannery where the leather is coming from. Andrey even included a video of him making straps in his atelier. The price is €122.76 (inc. VAT) which is if you consider all the options you can choose from, is super cheap.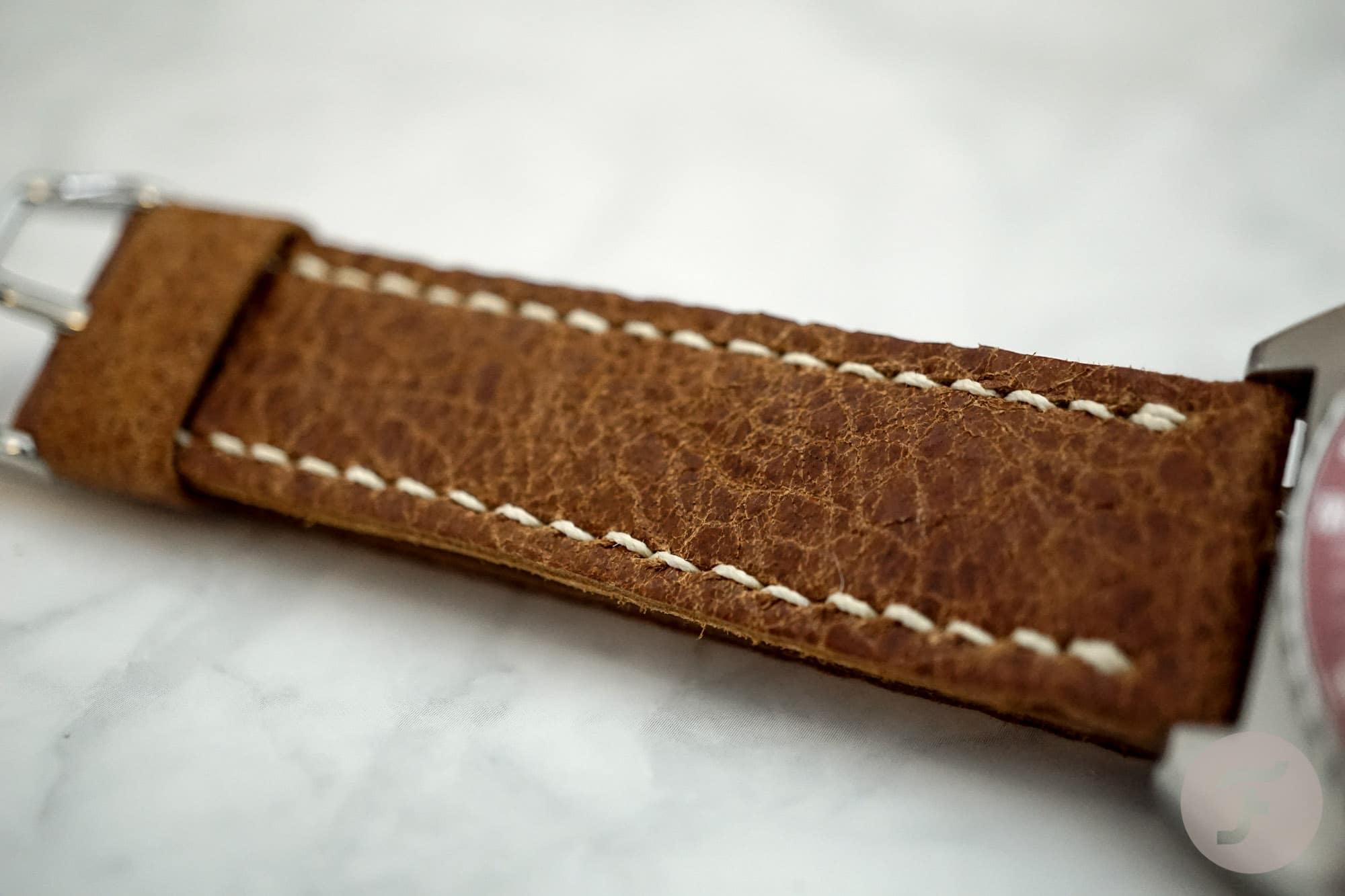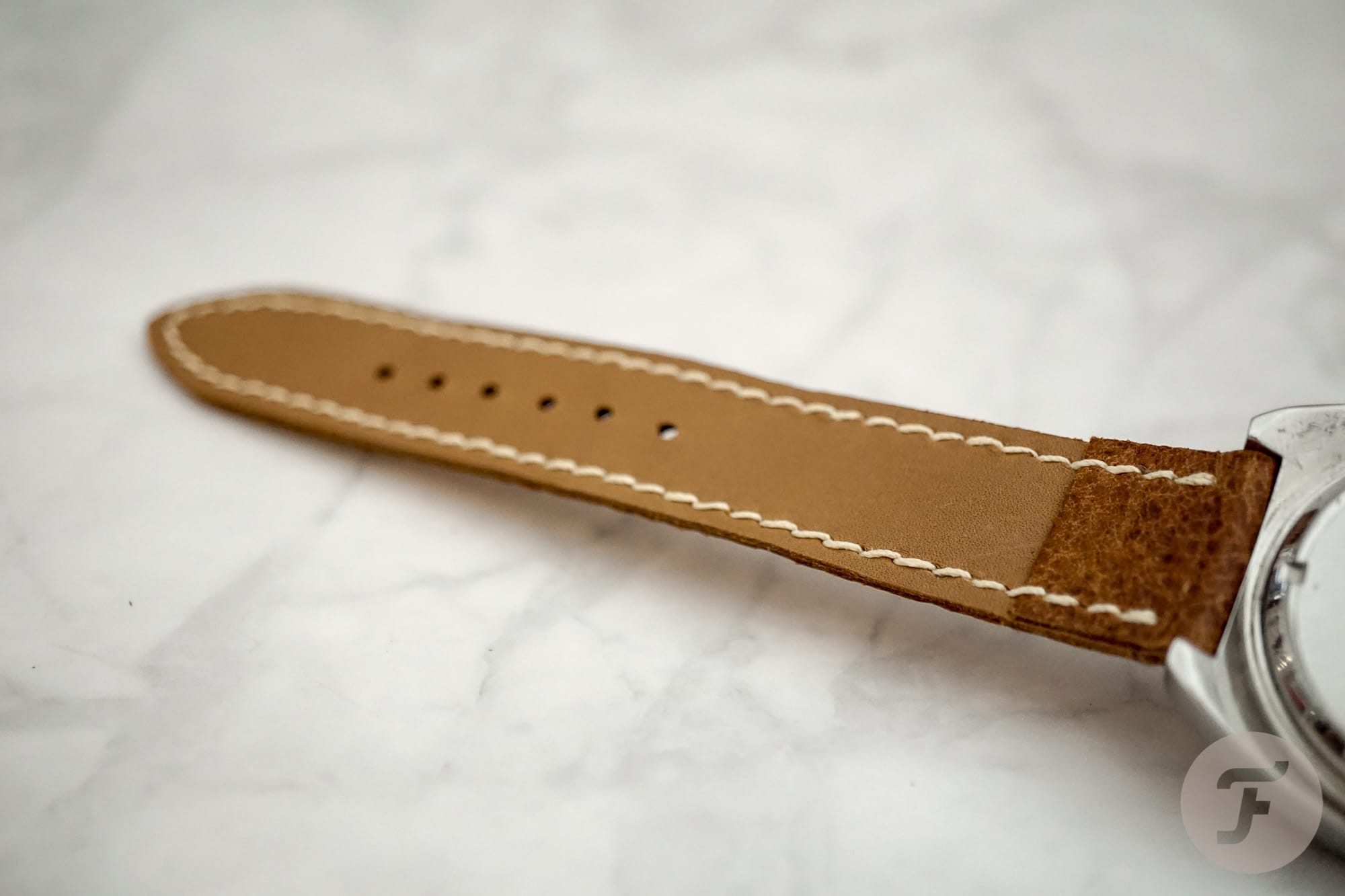 Suede vintage tapered
I received three different colours of the tapered suede straps all in 18 and 19mm. These straps are among the cheapest ones FinWatchStraps offers. The price is 59.52 (inc. VAT). Just like above, hand made by Andrey in Finland, using old techniques made of cow leather. Most of the option they offer with the reindeer strap are also available here. Features such as customizable buckle, dyed edges, quick release, etc. regarding sizes you can choose from three standard sizes (S, M, L) or can pick a custom measurement should you need one. There is no lining on these ones, unlike the reindeer strap. However, as the inner side is suede leather the strap is actually very soft. Again, not stiff at all and works on the watch the moment you strap them around your wrist. Now let's talk about the colours.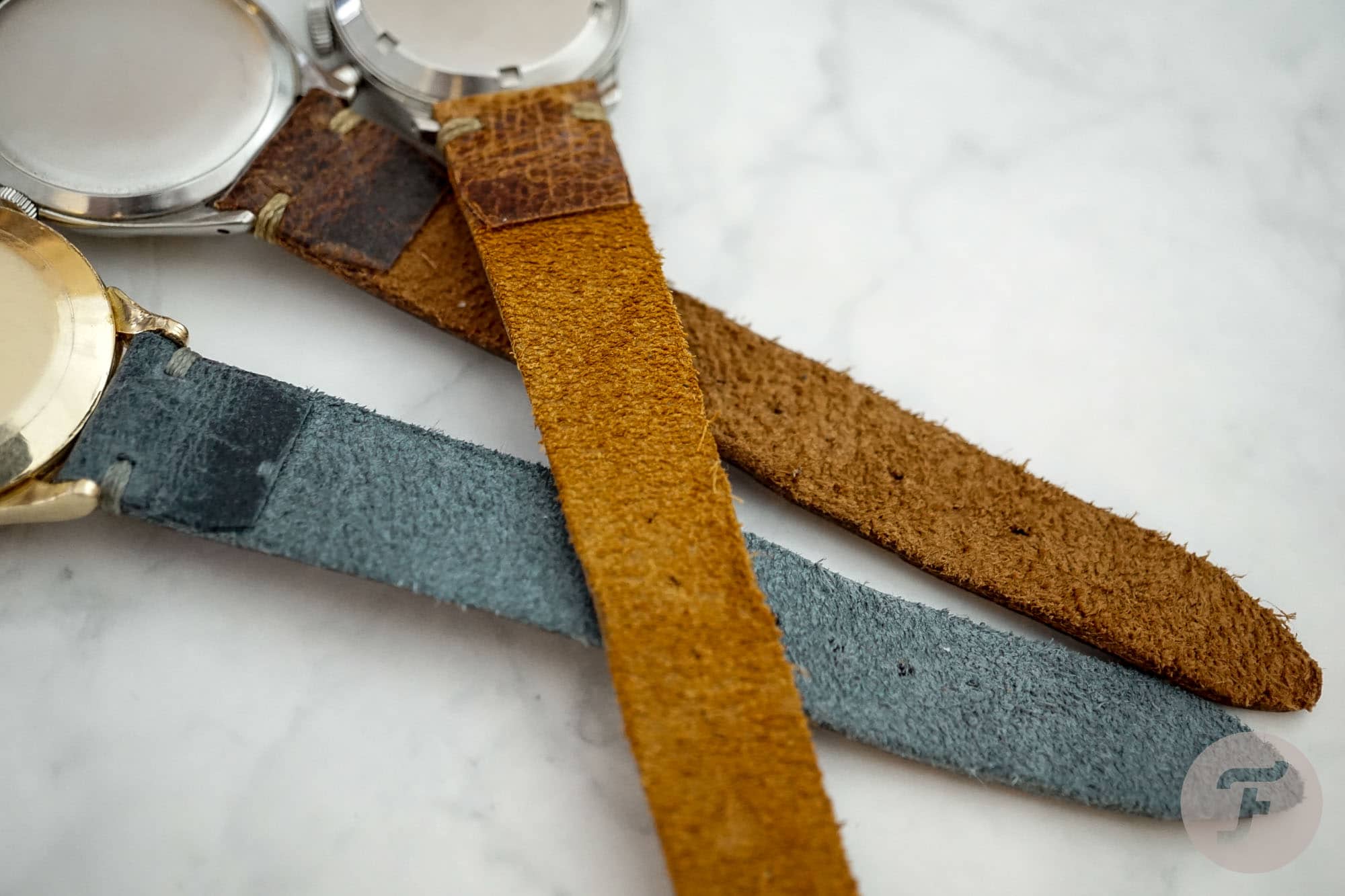 Whether you want the traditional cognac, light brown or black FinWatchStrap has one for you. However, if you are for a funky red or electric blue strap, no problem. They also have those too. Because of the options to customize every small bit of the strap the variations are endless. One keeper or too, perhaps a steel one, side stitching or something else, not a problem. There are pages upon pages of different suede straps FinWatchStraps offer. The design is rather simple; the strap is one piece of leather folded over on the top to create the loop for the spring bar. Andrey then glues and stitches the end. Adds the keepers and the buckle, punches the holes and you are good to go. It sounds easy but it surely is not.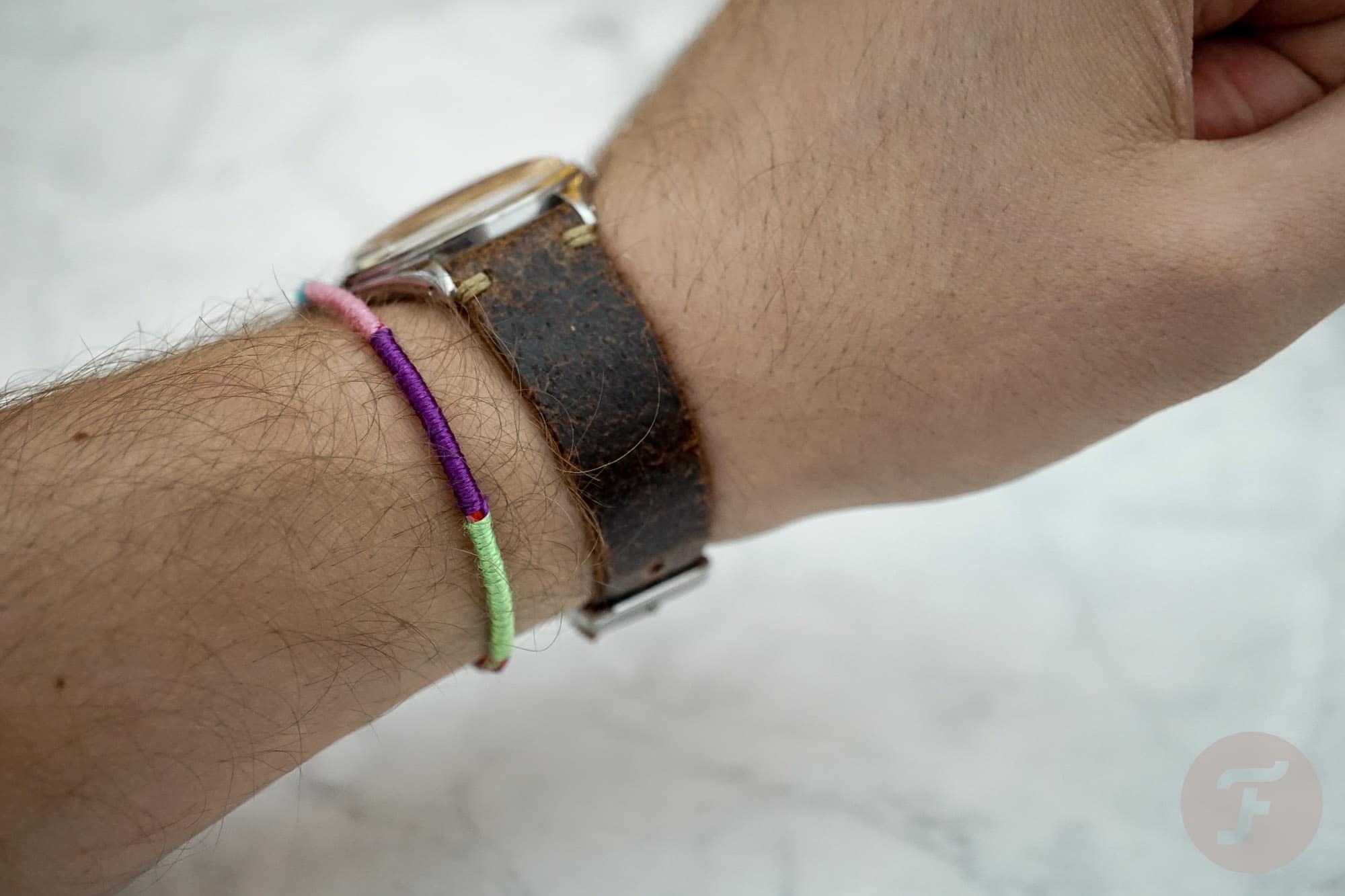 Swiss ammo
A strap maker's favourite, these straps are in a number of craftsmen's assortment. We reviewed a few in the past (here and here). FinWatchStraps uses leather from Swiss, French or Swedish military ammunition bags. These vintage leather pouches need no tannery, time did it to develop a perfect vintage colour for them all. As they develop a patina individually there are no 2 straps that look the same. I received a strap of Swiss ammo bag that according to FinWatchStraps dates back to the 1900s. Due to the thickness of the leather and that it also has leather lining, the strap is rather thick at 3.8mm. Mine have no tapering and are in general a bit stiff. This is again due to the fact that the bags back in the day were made of sturdy leather to withstand military usage.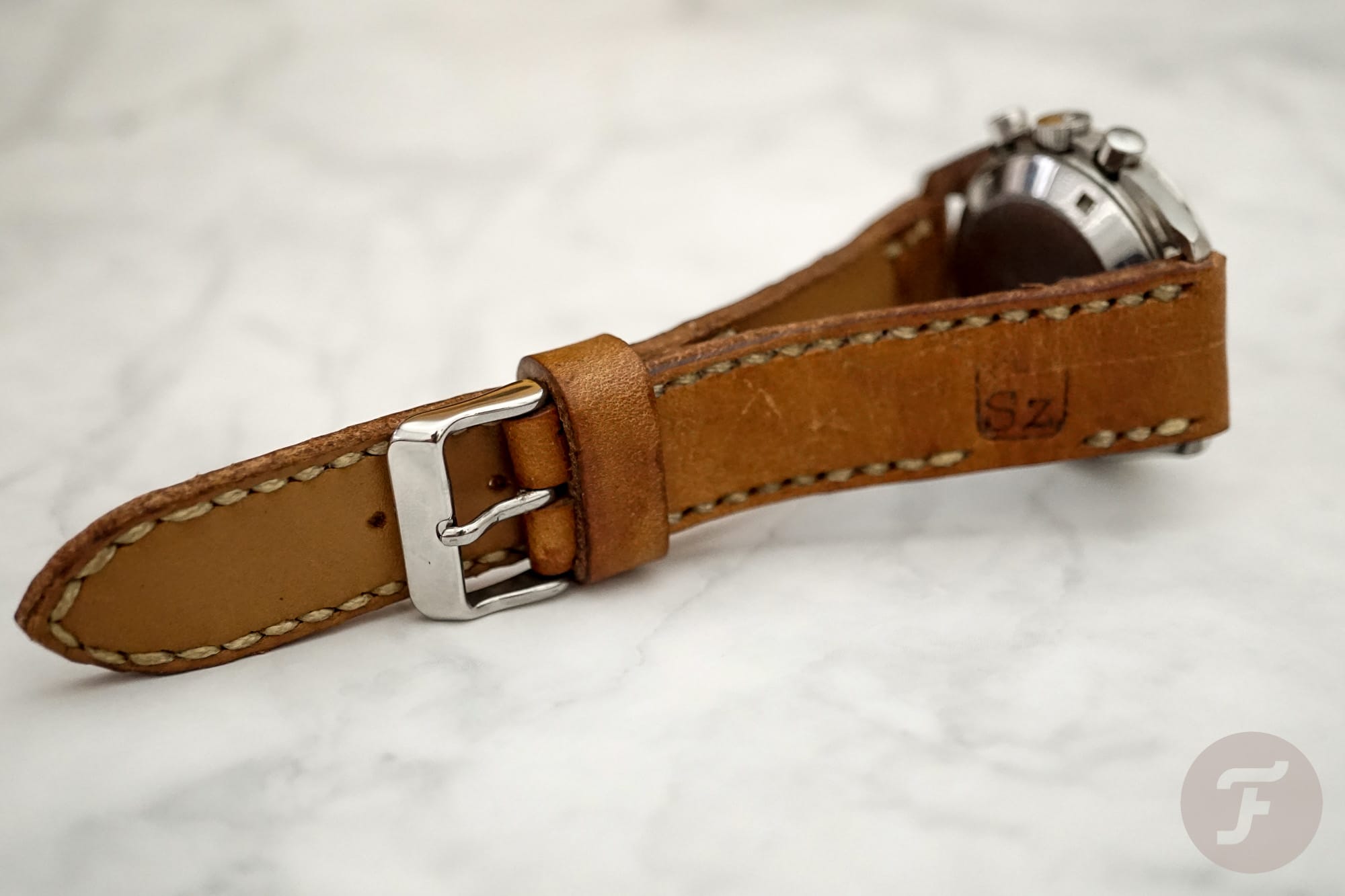 You will find all the different measurement FinWatchStraps offers with these straps on their page. Due to the straps being thicker and larger I'd suggest that you only use them on larger watches. They break in eventually and become pretty comfortable actually. But they look odd on a smaller watch even if the lug width is the right size. As far as the price goes, you have to pay €159,96 (inc. VAT) for a Swiss ammo strap. Now, as the photos show, some of the stitching is "missing" on the strap, this is no accident. Every ammo pouch has markings and stamps in them. These stamps are on the top of the strap and stitching over it would ruin them, hence there aren't any. Does this make it less sturdy? Absolutely not. It, however, adds a certain character to the strap.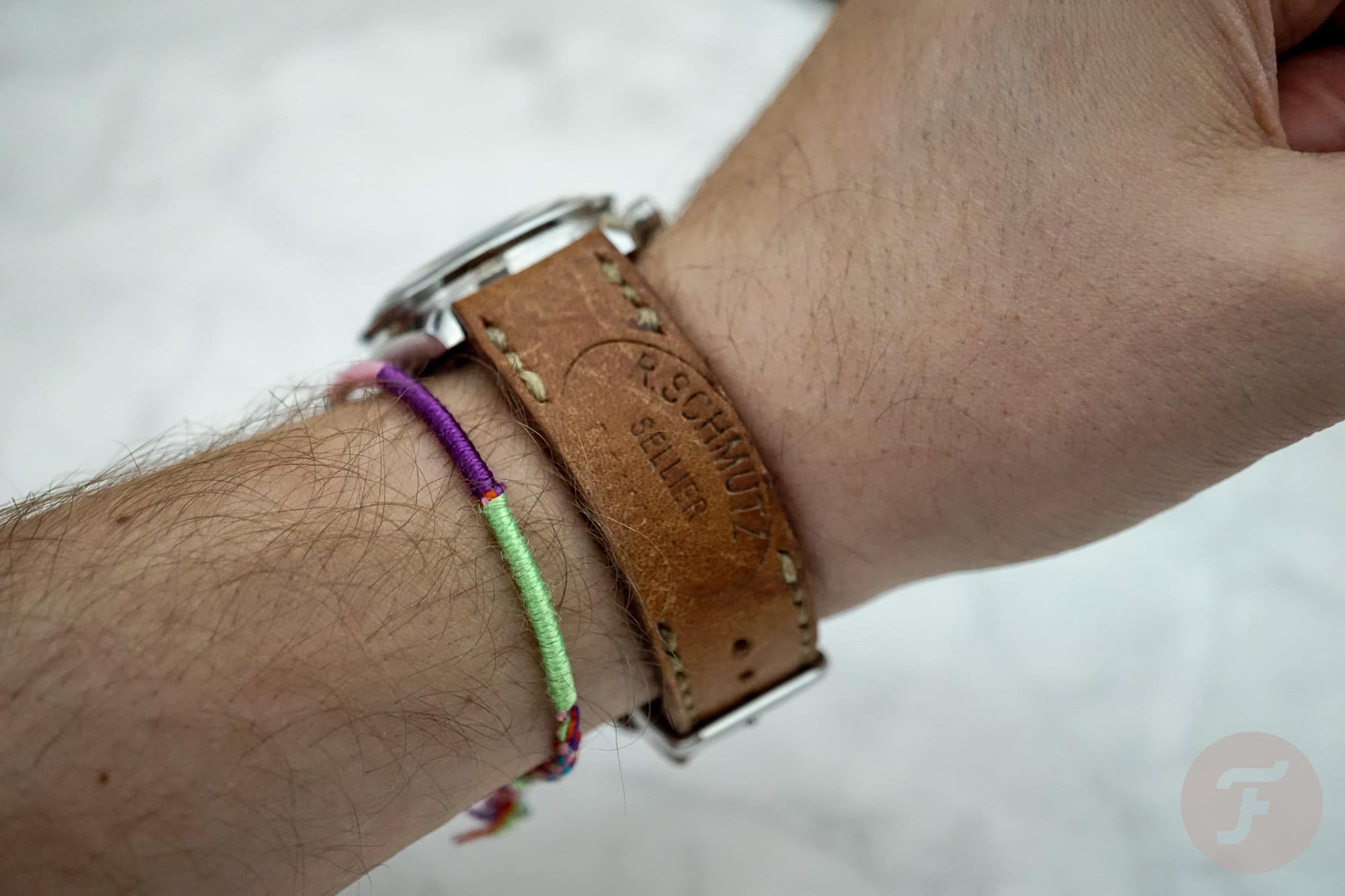 If you are curious how these ammo straps come to life, check out their blog post about it. Click here.
Final words
I can but encourage you to visit FinWatchStraps website and check out their creations. Other than the few straps I talked about above they have a ton of different products to choose from. I also received a horse leather watch pouch. A neat little accessory that can hold five of my bigger watches without a problem. It also has a very friendly price too. One thing worth mentioning about the guys from Finland is that since it's in the EU no customs charge would apply for any EU countries. They offer worldwide shipping, free of charge over €99. If you want your order as fast as possible there is an option to get it via DHL Express. AS I said above, check out their site but only if you have some free time. You'll be there for a while, I promise. Hopefully, you find some goodies too.
FinWatchStraps offers our readers  15% off all their products. The promo code is "Fratello15".