Watch Strap Review Part 6. – Introducing: Bulang and Sons
For some reason, The Netherlands has always been one of the centers of Europe's watch scene. Among many famous (or infamous) "watch nations" the Dutch are in the foreground for sure. Just think about (international) platforms with Dutch roots like WatchUSeek, Troisanneaux (now closed), SomeTimeAgo, Monochrome and last but not least Fratello Watches just to name a few familiar ones. So it is no surprise that they know a thing or two about the watch strap game as well. The company we are about to show you is much more than "just" a strap seller. Not that it is not hard enough to provide these cool straps we have shown you so far, but these guys took this to another level. What they offer is not only a web shop where you can browse through the different categories to pick the straps you like the most. Sure you can do that too. The interesting thing is though that what they offer is much more than that: a lifestyle, love for vintage, extraordinary, custom made, rare, high-quality and the list goes on. They are all of this. They are: Bulang and Sons.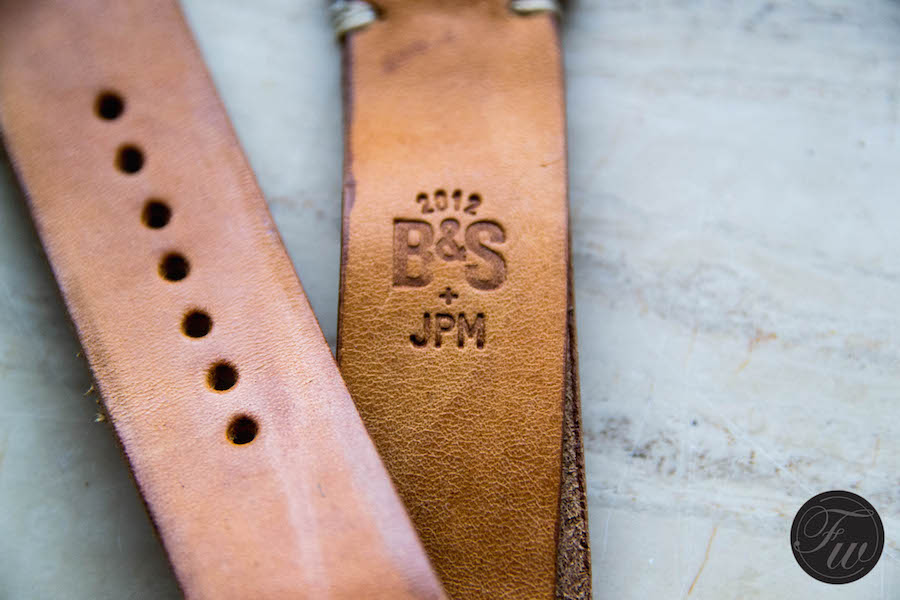 Bulang & Sons' website is easily in the top 5 lifestyle and watch accessories page in my own bookmarks, period. First of all, the watch strap business is only a small part of their repertoire. They don't sell only straps but also vintage Louis Vuitton bags, classic guitars, cool 1960's watches or even a leather sofa. The awesome thing is though, that all these items form a pretty complex yet clear unity. You can spend hours on the site and in the end you want to buy something just so you can also tell that you have something from B&S. It feels like you want to be part of whatever they are doing.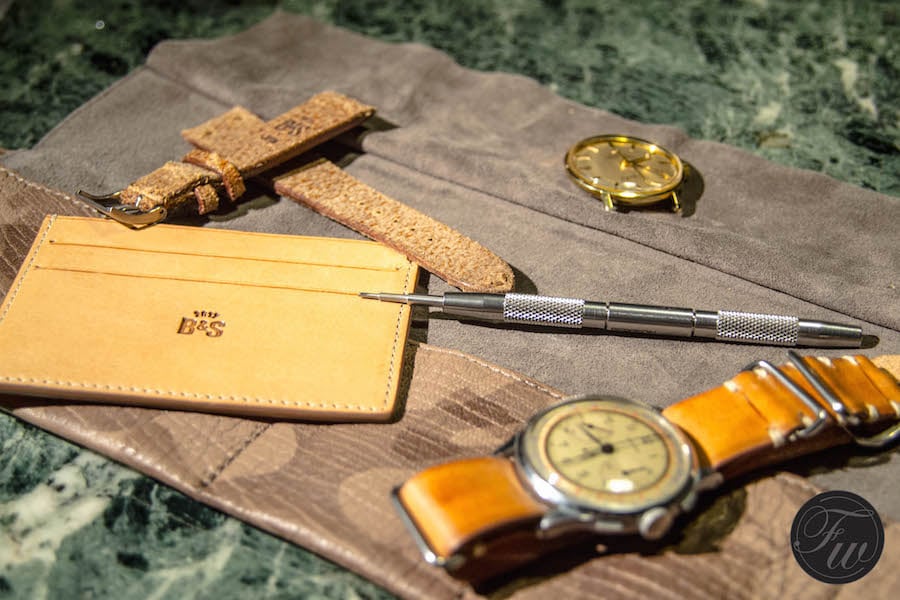 So if you do not have the cash for the LV Keepall or the Fender, you can still choose from their wide selection of strap and leather goods. I was lucky enough to receive a stylish black box from Bernhard (Bulang that is) a little while ago. FedEx happened to deliver it to my office during lunch time so all my colleagues were around and one thing became clear seconds after we opened the box: Bulang & Sons got game!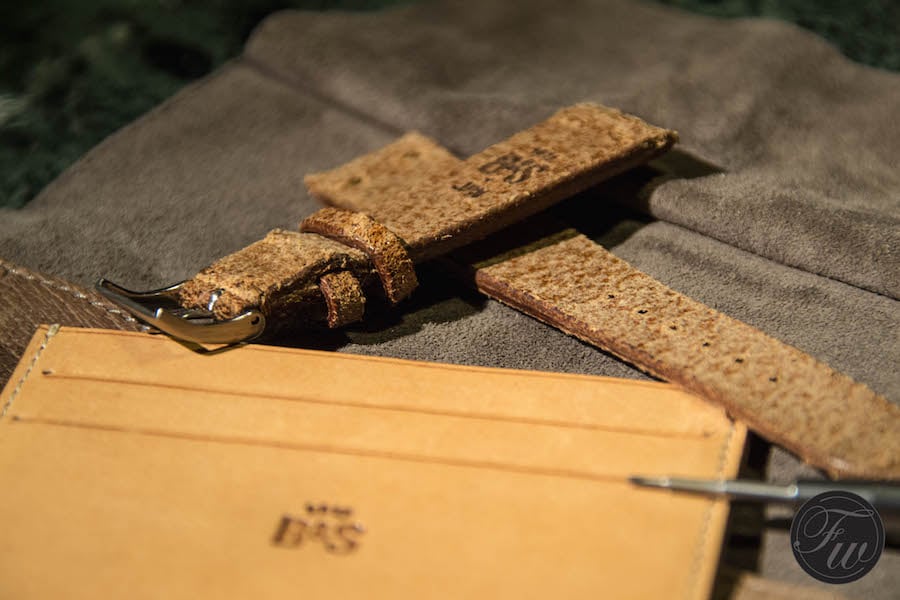 The first strap I picked out was a caramel colored leather NATO strap. Nothing special, not too thin, not too thick and just looked like a NATO. Most companies send me this type of strap quite often so to be honest I did not expect anything extraordinary from it. I put it on my Leonidas chronograph and besides the fact that it was an instant match the strap happened to be so comfortable that I forgot to take it off when I got home after work. I am the only Fratello member that doesn't wear a watch in the house, as soon as I walk through the door the watch comes off but not this time.
My NATO is the 20mm version, they come in various sizes (from 18mm to 22mm) and colours, made of leather or nylon. The strap has a fine looking B&S Panerai-style buckle and it is about 26-27mm long. This strap will cost you €99 Euro when ordered from B&S. As with most leather straps it easily gains patina because of, well everything. Simply by wearing and using the strap, it will gain patina due to friction with your jacket, spilling water on it (and probably sweat as well) and so on. I challenge you to find a vintage watch which does not look insanely gorgeous with it though.
After the NATO my second strap surfaced. This is also made of leather; again 20mm but had a pattern I have never seen. Upon closer inspection it became obviously that it is actually the leather itself. As B&S puts it "this strap has the look of earthy, worn-in country leather…" and this is probably the best way to describe it. The whole strap is extremely soft with hand-stitched ends. Bulang & Sons offers leather straps with vivid colors (perfect for your vintage Rolex GMT for instance) but not this one. This reminded me of the motorcycle jacket strap we examined in our second edition of watch strap review by Detroit Strap Co. Unique solution for a unique piece. Works with modern as well as vintage. The strap is 12.3mm and 7.5mm long so roughly standard size. A tad bit thicker than your average but not too much, equipped again with the signature B&S buckle. Price-wise you are looking at €109 Euro.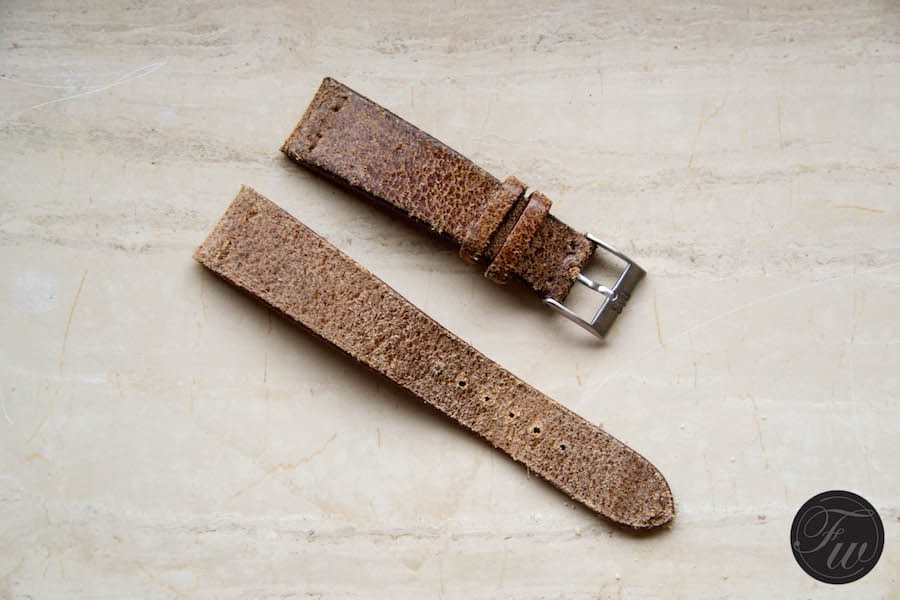 I'm afraid I had no more straps left in the box. However it was still not empty. As I told you in the beginning B&S is not only an on-line strap shop. Like our previous company G.L.C. Strap they have a variety of leather goods. This brown leather camouflage watch roll I also had in the packet as well as this super cool natural leather card holder I was sporting during Basel World, handing out my FW business cards. Both items are hand made from start to finish. You can feel and smell the leather. They might not be the cheapest out there, definitely not KUKI prices (the roll is €149) but well worth it trust me.
We need sites like Bulang & Sons in the watch community. They are the prime example that you can create something truly interesting and stylish with less money but more passion and expertise. Bernhard Bulang knows this I guess and what he does works very well. I am happy to have had the opportunity to have a closer look and enjoy their products and I can but encourage you to do the same. You might not look as cool as the guy in their video but who cares. Enjoy your watch, that's all it matters!