What Is The Best Summer Watch? The Fratello Summer Splash 2022 Kicks Off
And this year, it's all about colors!
Has it been a year already? How time flies! And hopefully, you've all had the fun that causes this fast-forward effect. But enough about time travel. It's time to put on your finest pair of shorts and head to warmer climates — the Fratello Summer Splash 2022 is here! This year, it's a different beast altogether. Instead of looking for the best all-around summer watch, we're on a quest for color. So, leave your black and white dive watches at home. Only the brightest, most summery watches will make the cut. This year, there are also no restrictions when it comes to price or water resistance, so anything goes. Eight contenders will go head to head for the Summer Splash 2022 crown. And much like last year, there are prizes to be won!
Summer is undeniably the most colorful time of the year. The days are long, hot, and bright, so it only makes sense for not just our most colorful clothes to come out but also the corresponding watches. We asked eight of our editors to pick a colorful summer watch, the only rule being that it couldn't have a white or black bezel and/or dial. Now it's up to them to big-up their pick as they go up against the competition. The final vote, as always, is in your hands! Starting next week, the splashdown will kick off with our first two contestants.
Keep an eye out for these Summer Splash articles, make sure to comment, and cast your vote, as there are prizes to be won. Stay tuned until the end of this introductory article to find out how you can have a chance to take home a summer stunner for your own wrist.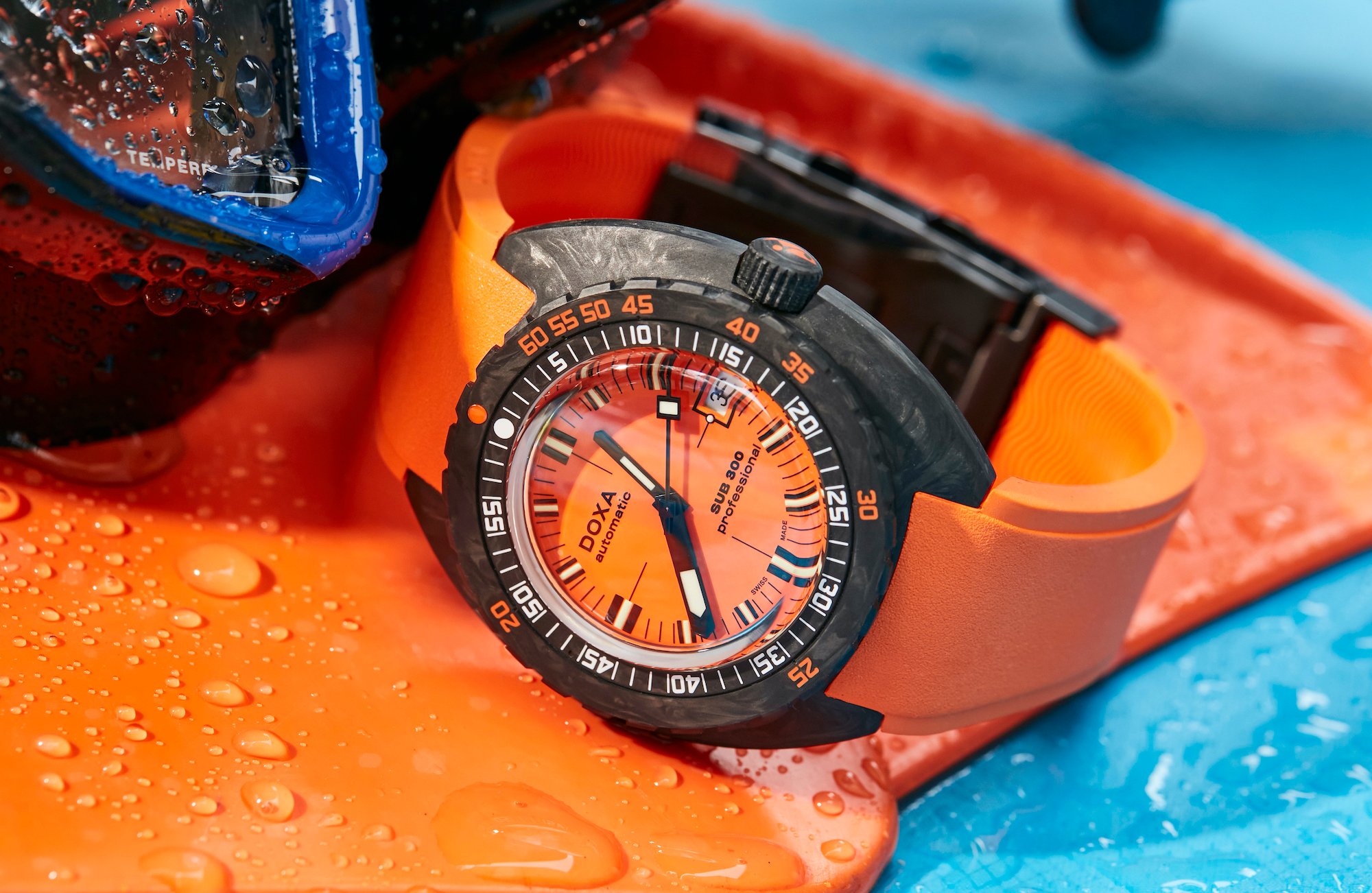 Fratello Summer Splash 2022
There's a certain showmanship to summer. We all want to look our best, and a bit of peacocking is never out of place. And whether it's a new brightly colored shirt, a fresh pair of sunglasses, or a new summer-ready watch, you want to pack a punch. Bright days call for even brighter watches, and I think you'll agree when I say that our editors have brought the heat. Though I won't go into detail about every piece here, I'm fairly confident in saying that there will be picks to tickle everyone's fancy. From divers to dressier pieces and even pilot's watches, nothing is off-limits. And with no restrictions when it comes to price, you'll see picks from popular brands, as well as from smaller up-and-comers. Though only eight contenders will be taking part, you'll see that it's a nice, varied field. Without further ado, let's meet our editor's picks:
1. Thor — Doxa SUB 300 Divingstar Vs. Daan — Autodromo Group B Aqua
Thor and Daan kick things off with a showdown that puts diver against driver. One thing is certain: sparks are gonna fly when these two enter the Summer Splash arena!
2. Jorg — Tudor Pelagos FXD Vs. Lex — Hublot Integral Ceramic Sky Blue
Next up, it's Jorg versus Lex, with the Tudor FXD going up against the only watch bluer than itself! It's a battle of the blues for the second Summer Splash round.
3. RJ — Oris ProPilot X "Salmon" Vs. Nacho — Serica 5303 Crystal Blue
The third round sees RJ and the crowd-favorite, salmon-pink-dialed Oris PPX taking on Nacho and the freshly released Serica 5303 in crystal blue!
4. Thomas — NOMOS Club Campus Future Orange Vs. Ben — Oris Aquis Great Barrier Reef III
Finally, we have Thomas and Ben with a smartly casual everyday watch taking on a diver. So which will it be? The business-first Oris, or the dressed-down NOMOS? Make sure to vote in every match-up for your pick.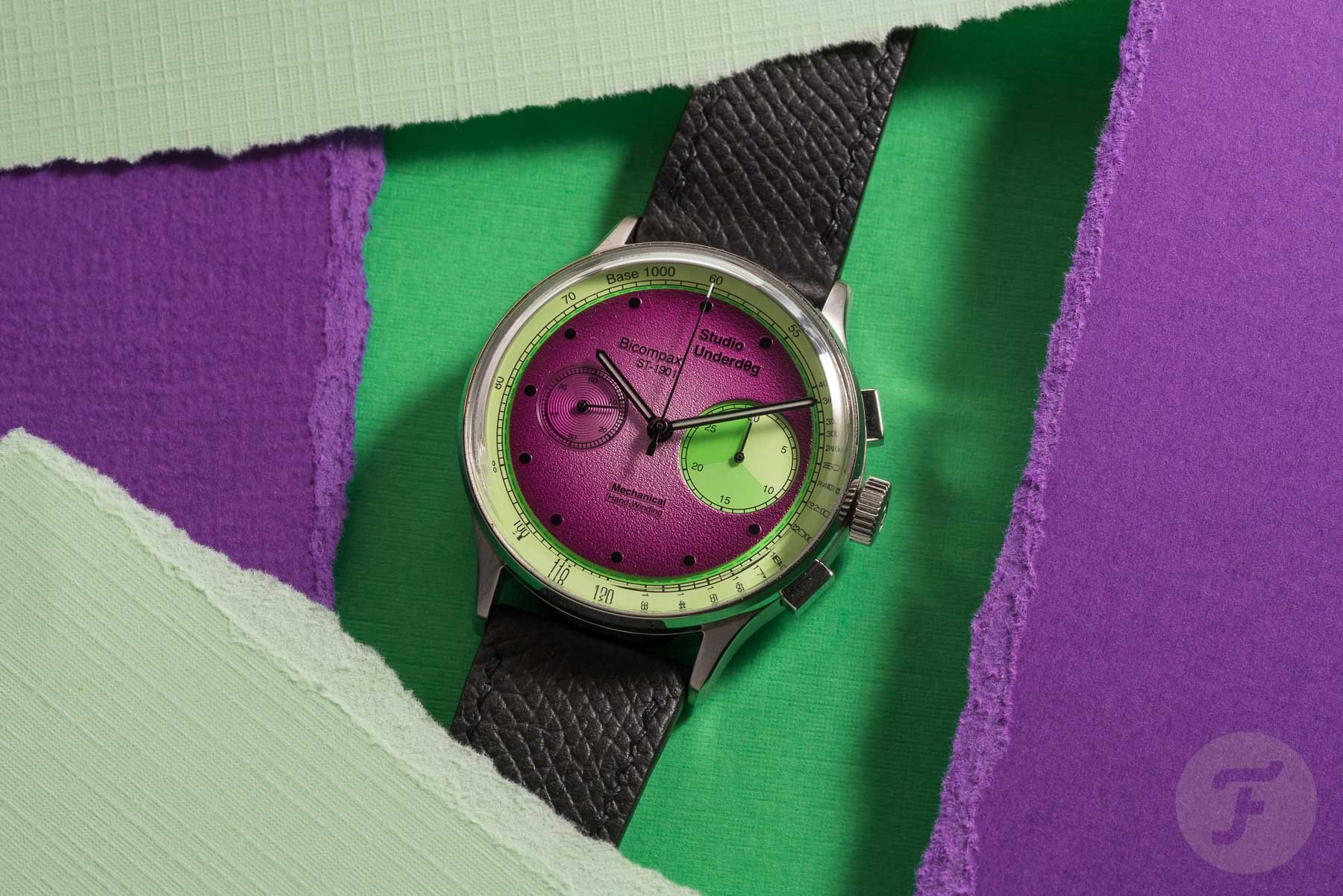 Join in on the Summer Splash fun
Now, you may be wondering about the prizes I mentioned before, so let me explain. The contest will be running both on the Fratello site as well as on Instagram (@fratellowatches). You'll be able to join the discussion, cast your votes, and even pick the winner. But that's not all! In the comments below, we want you all to come together and pick a wild-card contender. We'll have a look through your picks and enter our favorite into the running,going up against the winner of the overall tournament in an overtime duel for this year's Summer Splash crown.
Whoever makes what we feel is the best suggestion will receive one of the three prizes. The second one will go to one of our most engaged commenters on the site, and the final one will be given to one lucky Instagram follower (check out the stories for more details). So, you have multiple chances and ways of winning!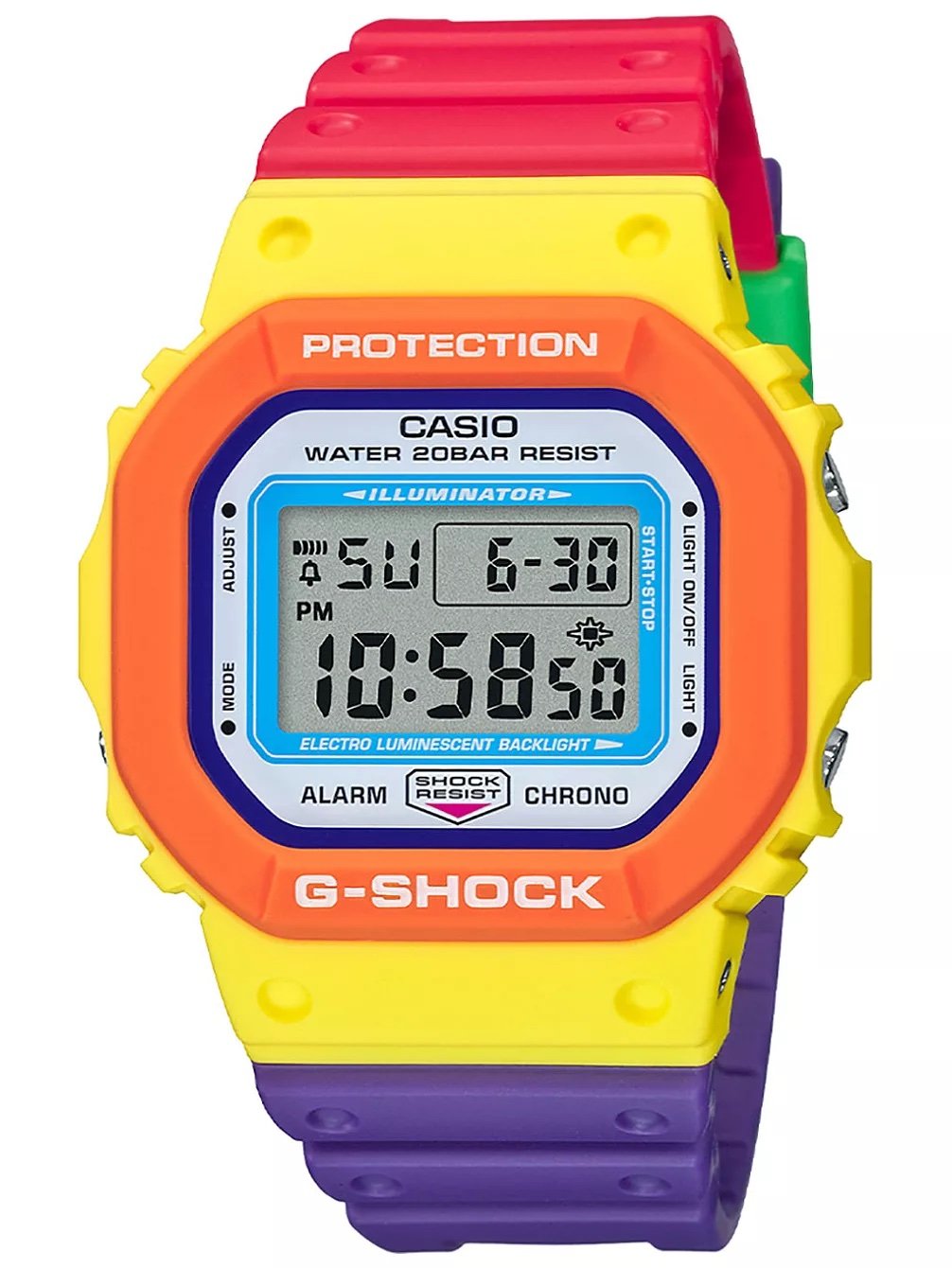 "OK, we get it — but what's the prize?!" All right, all right! I've beat around the bush enough. The time has come to reveal this year's Fratello Summer Splash prize. Perhaps the summeriest and most colorful of all watches! Disqualified from entering the competition, it has therefore been designated as the official prize you can win — the Casio G-Shock DW-5610DN-9ER. If summer itself was a watch, this would be it! Light, comfortable, bright as can be, and with plenty of water resistance! This watch might just be your poolside companion, so make sure to take part and follow the steps above for a chance to be selected. As I said, there will be three lucky winners, so make sure to suggest your wild-card pick, comment on the site, and comment and follow us on Instagram! You never know, there's a chance you'll take this summery companion home.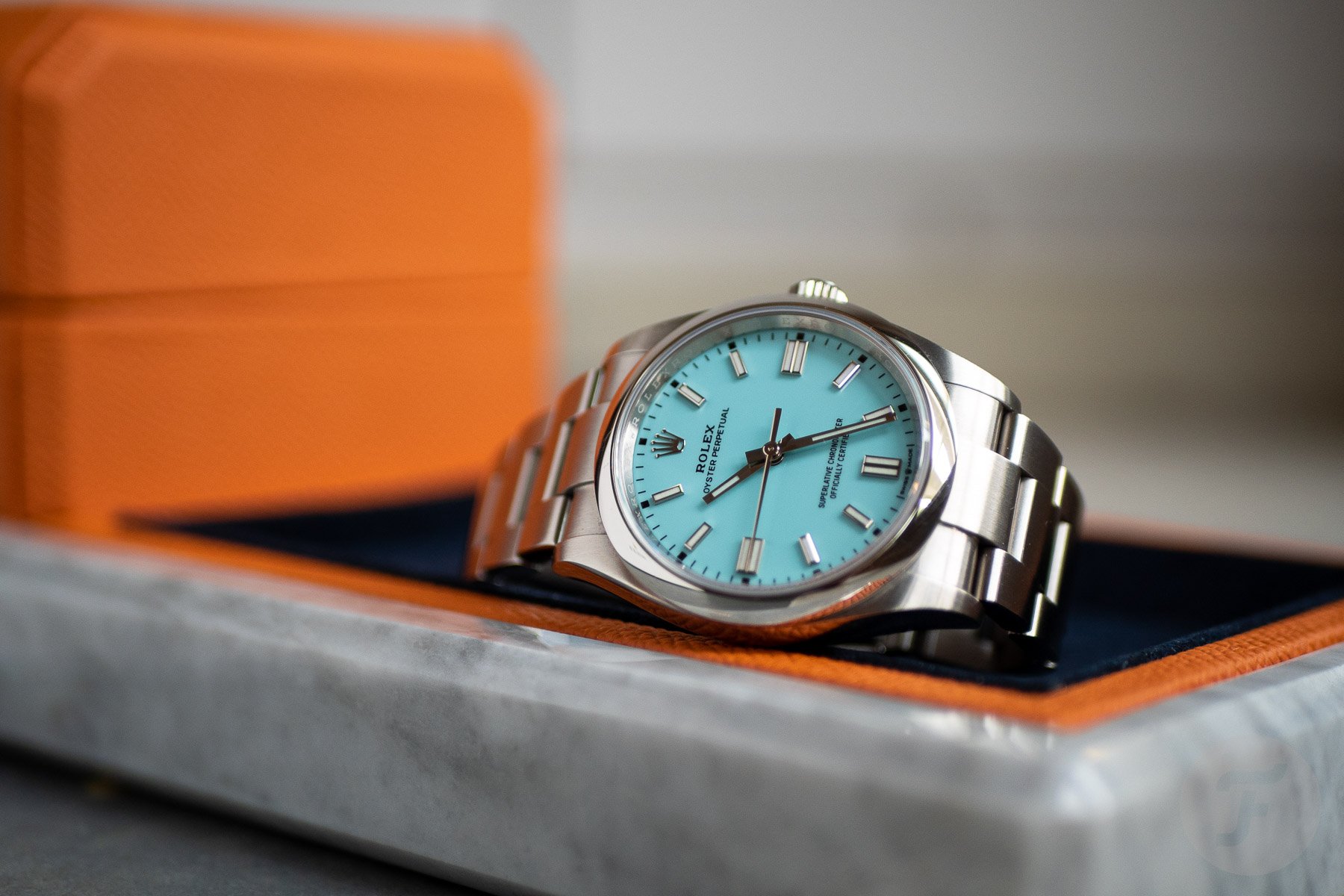 Let's have some fun!
There you have it, folks! Fratello Summer Splash 2022, kicking off next Wednesday, June 15th at 12:00 noon CEST. Keep your eyes on the site and on social media, as we'll be giving this ultimate hot-weather showdown plenty of coverage. And should you decide to get out into the sun, make sure to give your wrist proper coverage. As our tan lines attest, no sunscreen works better than a watch (but seriously, do apply sunscreen if you're going to be out in the sun).
Remember, suggest your wild-card entry below! Stun us with your over-the-top colorful picks. Then make sure to tune in over the next several weeks, comment, cast your vote, and enter for a chance to win the most colorful, most summer-ready watch we can think of.