What Is The M.A.D.Edition MAD1 Project And What Does It Mean For Fans Of MB&F?
From the MAD mind of Max Büsser
Now that the dust has settled, I feel that it is time to reflect on the madness that is the (aptly named) MAD1 by MB&F — coming in under the brand's M.A.D. Edition moniker. Typically, the first time I hear about watches is from a press release in the Fratello inbox. This was not the case here. This particular project eschewed the usual press release and was released in secret.
That in itself isn't a big deal here. This wouldn't be the first time a brand had released a watch in secret without announcing it and selling out before the general public even caught wind of the project. No. The big deal here was that the M.A.D.Edition MAD1 is an MB&F watch with a price tag of less than 2,000 CHF. Yes, you read that correctly. A watch designed by Max Büsser to be sold for under 2,000 CHF. I can assure you that it isn't a typo and that I haven't left out any zeroes. Though some disbelief is certainly understandable, as MB&F's standard pricing typically runs into the 100's of thousands!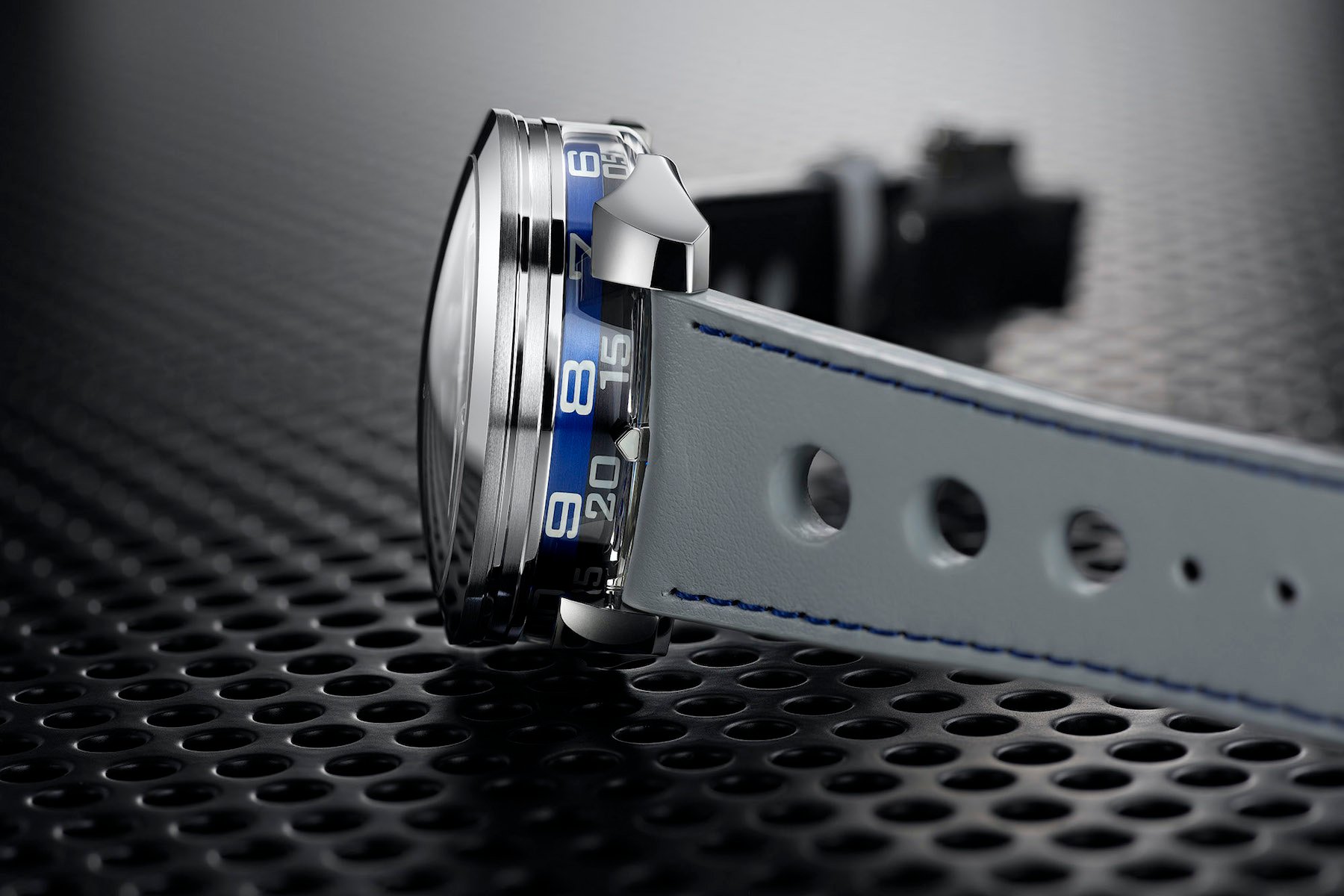 Are you mad?
The first time I saw this watch was when a friend of Fratello and all-around good guy, James Thompson (of Black Badger fame) posted a picture of it onto his Instagram. I was stopped in my tracks and immediately searched through Google for more information, cursing myself for missing out on this opportunity. Needless to say, there was NOTHING. I couldn't find a shred of information about this watch. Confused and frustrated, I ended up going back to my day-to-day tasks.
It was an opportunity to say a big thank-you to those friends.
It wasn't until a little while later that more details about the watch came out. Let's start with the brand name: MB&F. You may, or may not, know that this stands for Max Büsser & Friends. Max Büsser, of course, is the eponymous and creative extraordinaire behind his namesake brand. The notable part of that abbreviation, though, is the "Friends". Be that the staff that works for MB&F, the suppliers and third-party creatives that help make everything possible, and the long-time customers and supporters of the brand. Without MB&F, there would be no MAD1. It was an opportunity to say a big thank-you to those friends. After all, not all of MB&F's staff and suppliers are in the privileged position of being able to afford one of the brand's machines.
You may recall that James worked with Max on not just one but two Machines. Firstly the HMX, which launched in 2015 for MB&F's 10th Anniversary. And, secondly, the Starfleet Machine, MB&F's first table clock, was created with L'Epée 1839. This partnership brought James into the "Friends" fold, and he clearly jumped at the chance to grab a M.A.D.Edition MAD1 for himself. What sane person wouldn't have done so?!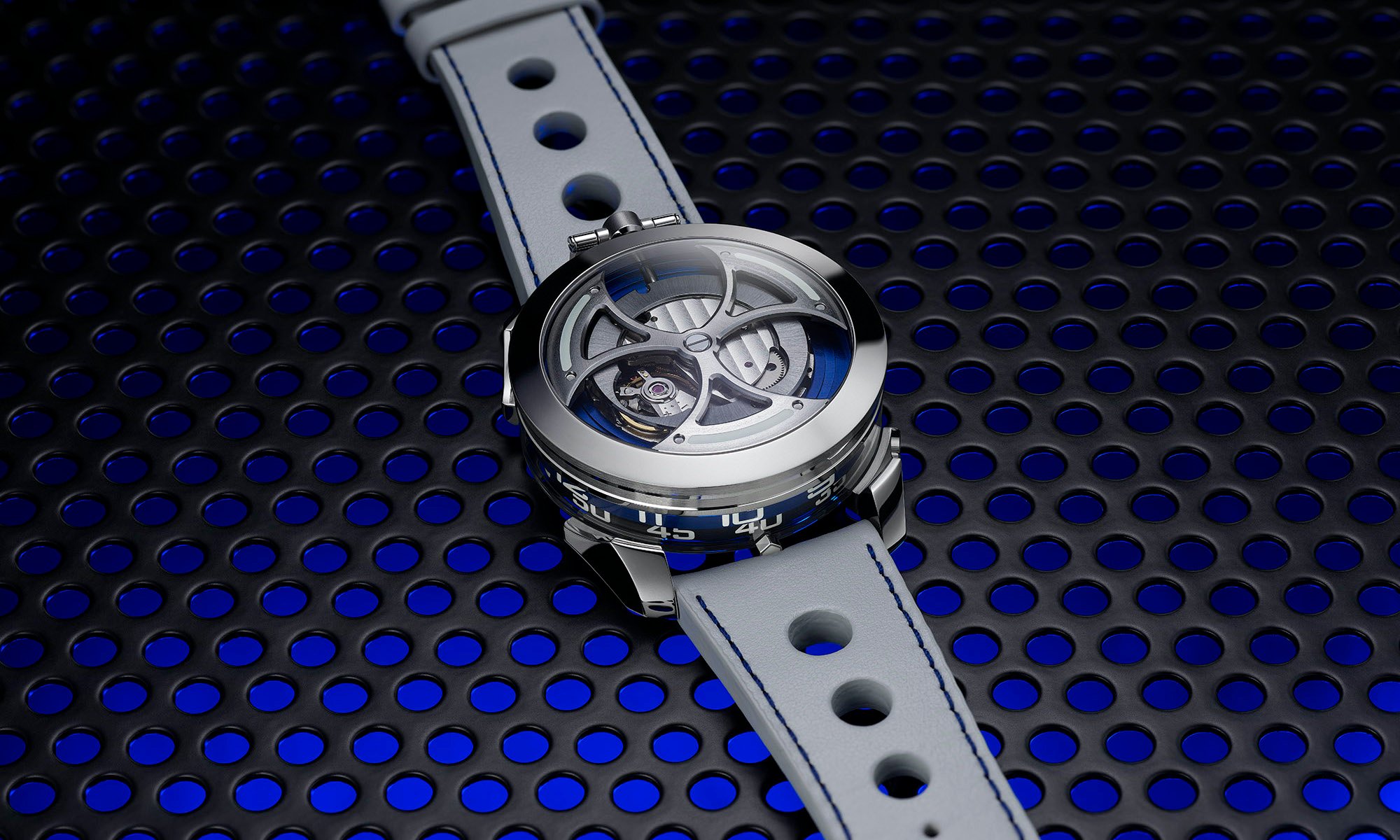 The M.A.D.Edition MAD1 project began way back in 2014
Max Büsser released a short video explaining his approach to the MAD1 project, which raised some critical points. Firstly, the technical constraints of producing this watch were, and are, immense. As you can imagine, creating a watch like the MAD1 is a whole different beast to MB&F's ultra-high-end Horological and Legacy Machines. You may be surprised to learn that the M.A.D.Edition MAD1 began its journey to people's wrists all the way back in 2014.
…could not in good faith attach the MB&F name to it.
In order to create a watch that costs 2,000 CHF, some things could not be carried over from MB&F. The engineering complexity and the exquisite finishing are, of course, not on par with that of MB&F's usual offerings. But I don't think any of us really expected them to be. This led to the creation of the M.A.D.Edition name because Max, quite rightly, could not in good faith attach the MB&F name to it. It would be doing the MB&F a disservice, diluting its proud reputation.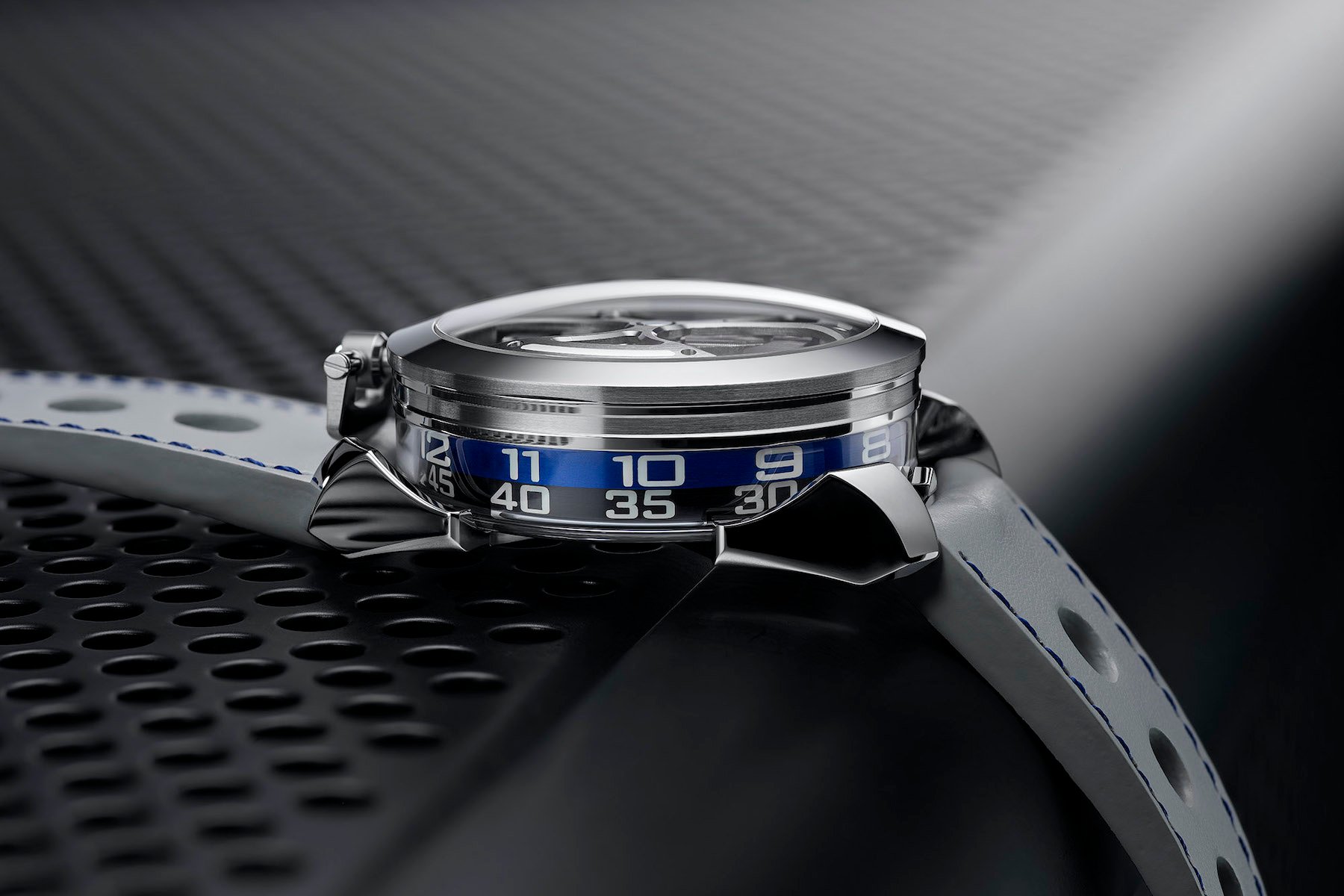 7 long years later…
So now, in 2021, M.A.D.Edition made the MAD1 available to the friends on MB&F. still with me? Good. Now you may be thinking that 7 years is a long time to develop a 2,000 CHF watch, and it is. Still, it's super important to remember that the MAD1 was a passion project, developed alongside the Horological and Legacy Machines that MB&F is known and loved for. Those are and will always be the bread and butter and the focus of the brand. MB&F has to come first and be the priority.
I wanted one badly!
Now, this brings us to availability. When the M.A.D.Edition MAD1 became common knowledge, the collector universe trembled with anticipation and lust. I mean, I was one of those people. I wanted one badly! There was a wave of whispers of people clamoring to find out how they could get their hands on a MAD1 of their own. But they couldn't. I remember seeing James Thompson have to put a story up on Instagram asking people to stop messaging him asking him to get one. I can only imagine the hundreds of messages flooding his inbox every day.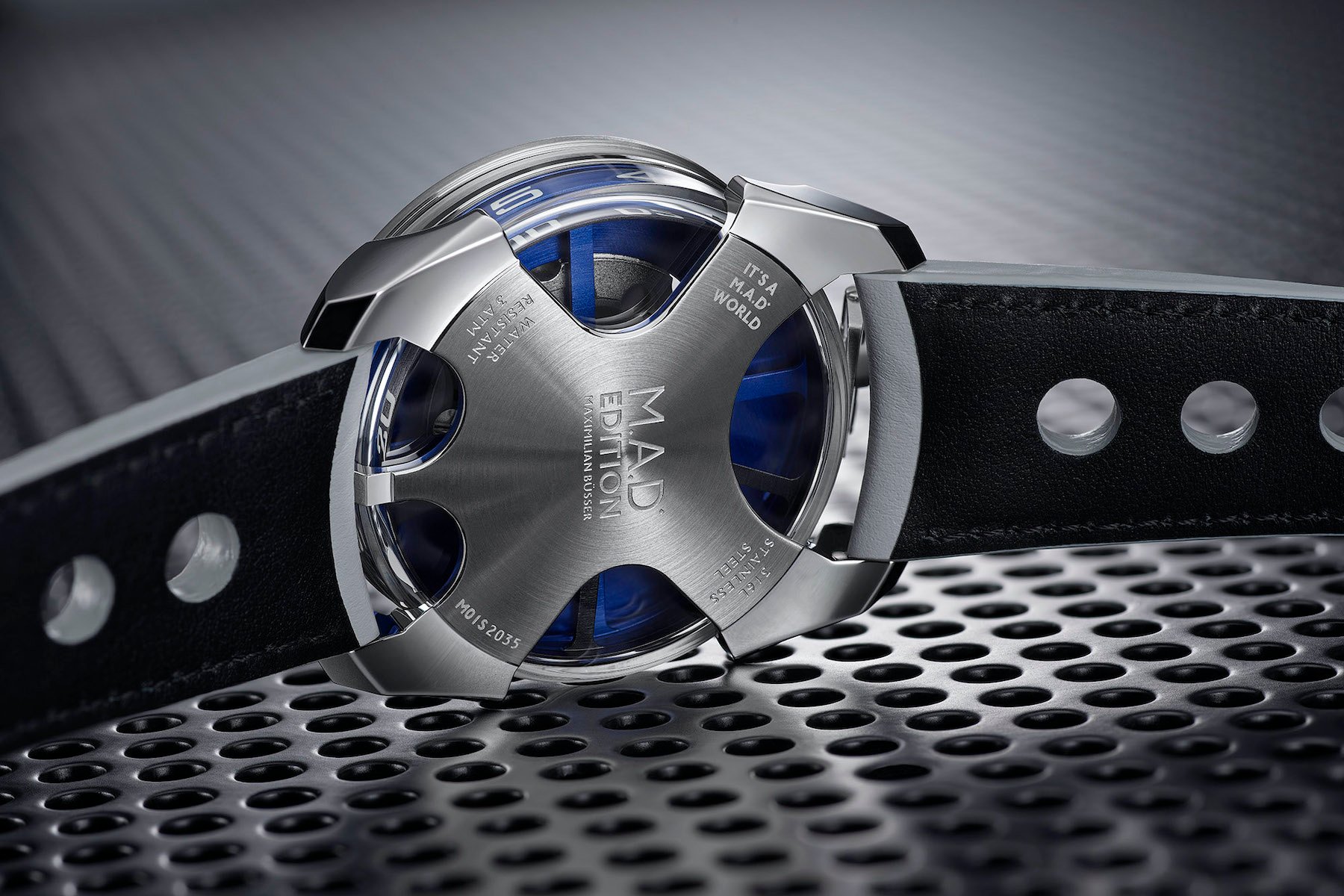 Not MB&F, but M.A.D.Edition
Despite the MAD1 being under the M.A.D.Edition brand name rather than MB&F, it was still the same small team of highly skilled watchmakers who developed and built the MAD1. It may use a more straightforward base movement rather than an in-house caliber (a Miyota 821A automatic movement). Still, those same watchmakers were the ones who had to modify and rebuild the movement and then assemble and test the final watch. All to the same exacting quality standard as you'd expect from something that comes from the mad mind of Max Büsser. That meant that a minimal number of these watches could be built. Assembling hundreds or thousands of MAD1 watches was just impossible for such a small team when they were already stretched thinly across the ground.
Does the story of the M.A.D.Edition MAD1 end there? Well, Max and his team are discussing the possibility of making it available on a larger scale. It will require many changes and upscaling of the brand's existing production capabilities. That's exciting too, right? As long as we remember that this watch is more than another product added to the brand's catalog.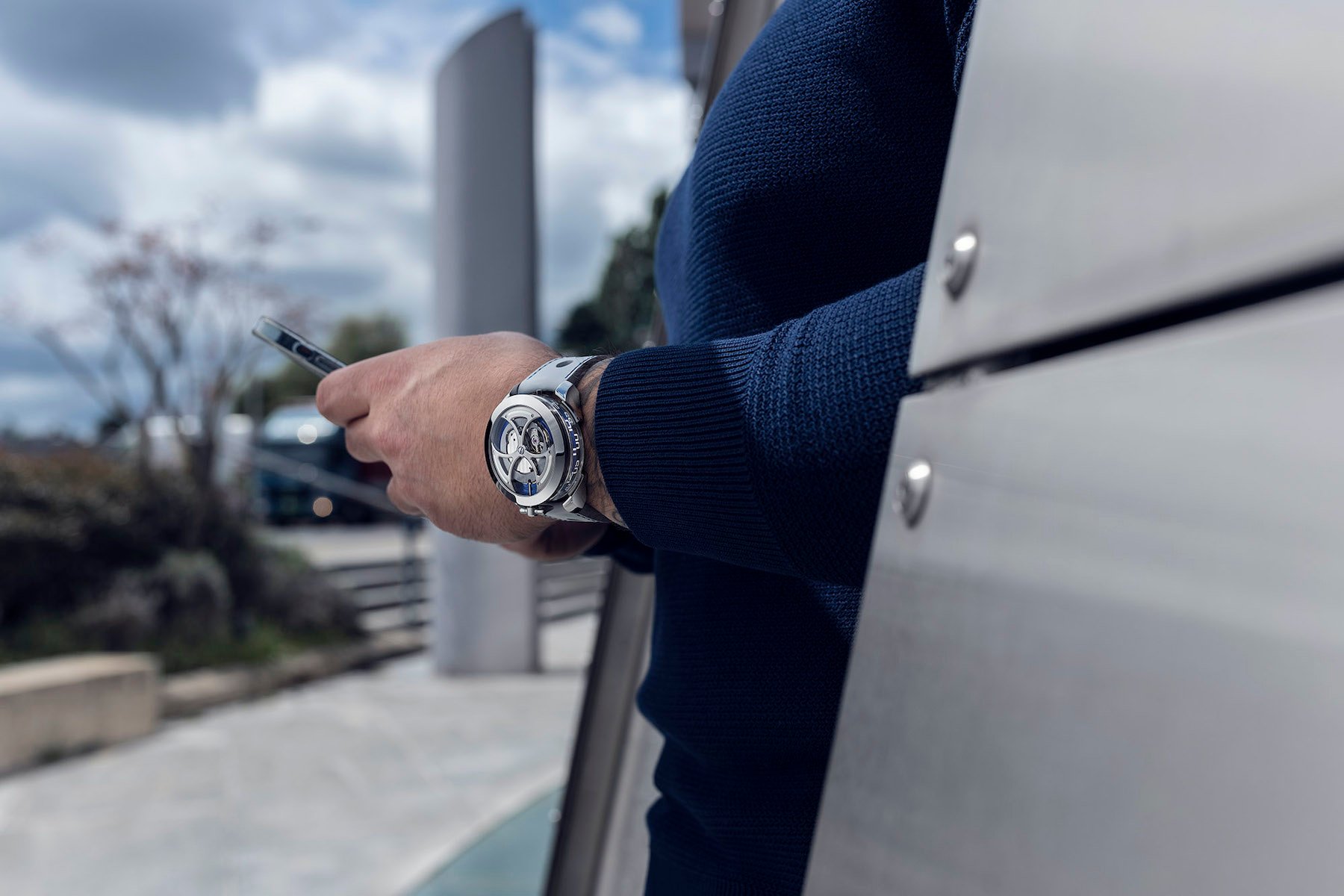 What does the M.A.D.Edition MAD1 mean?
The key thing is that MB&F has done a massive service to the many cogs and moving parts that actually make up this industry. From a watch's conception at the drawing board to the watch adorning customers' wrists, there is far more than just the brand. Sure, the brand does the hard work of designing and engineering a desirable product. But what about the suppliers, the distributors, and the media that help bring the product to life? The people outside of the brand that helps breathe life into the watch. This is the thank you that says, "we couldn't have done it without you". Brands can often forget about the "other guys" that help get to where they are.
…the MAD1 is a thank you to us all.
I may be pretty young in this industry, but I have already seen examples of brands looking down on the hard work we all do every day. There are dark and dirty corners of the industry where superiority rules supreme. The MAD1 means that MB&F sees us all as in it together, as equals. At least, that's how I take it, so hats off to Max and his team. Even those who did not manage to grab a MAD1 for themselves or have not worked directly with the brand… the M.A.D.Edition MAD1 is a thank you to us all. Now, when will we see brands like Rolex do that for their "friends"? I think we all know the answer to that question…
Follow me on Instagram: @davesergeant