Why I Bought It: The Grand Seiko SGBA407 Skyflake
The delicious Snowflake with a powder blue hue
Sometimes it's difficult to explain "why" we buy watches. It can be challenging to articulate the specific reasons why a particular dial or other special feature speaks to us in the way it does. Buying a watch is usually a journey filled with learning and realization that each of us undertakes with fervent passion. These journeys can be enlightening and eye-opening affairs, so in this article, I wanted to share my personal experience of how and why I bought my Grand Seiko SBGA407 Skyflake.
The "when" element of the story is pretty simple. I bought my Grand Seiko SBGA407 Skyflake back in November 2020. This was about a month after I began working at Fratello Watches full-time. I guess I wanted to celebrate it as an important milestone in my life. Up to that point, I had been a long-time reader and follower of Fratello Magazine, so it seemed only natural that a watch purchase was the way to do this.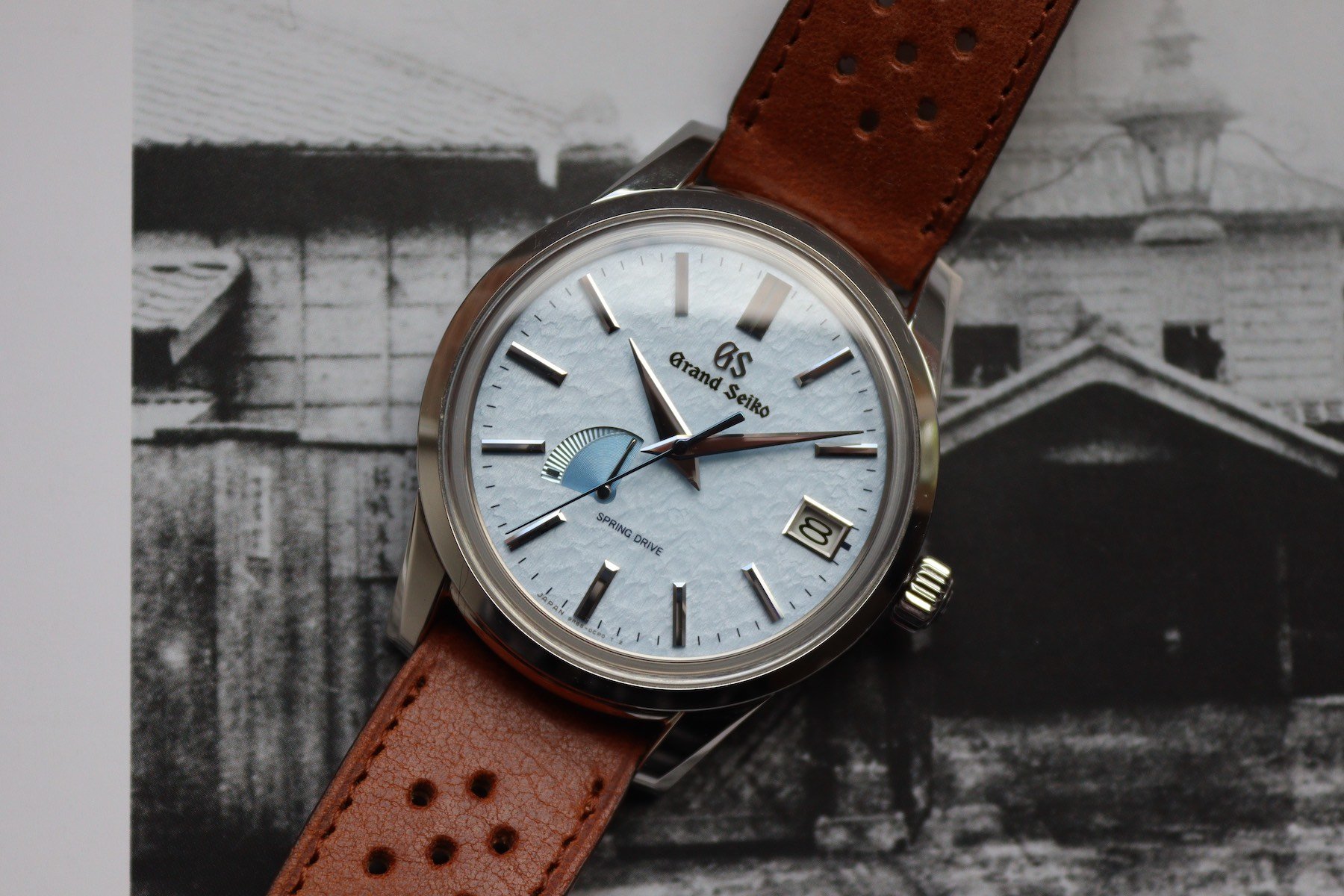 Online shopping only
Unless you have been living as a hermit, hidden away from the world for the last 18 months, you'll be well aware that November 2020 falls right the middle of the second peak of the COVID-19 pandemic. This meant that shops were closed here in the UK, with dealers' doors locked and the high streets abandoned. It was a bleak sight and a far cry from the hustle and bustle the people of Manchester were used to. Myself included.
While this wasn't my first online watch-buying experience, it certainly was for one of this magnitude.
Long gone were the days of being able to nip into the city and try on a few watches once you'd narrowed your list down to a few potential candidates. This meant that the entire journey was a virtual, online one. While this wasn't my first online watch-buying experience, it certainly was for one of this magnitude. When I bought my first luxury watch in 2013 (a Breitling Superocean), I lived in a small seaside town in North Yorkshire called Scarborough. Needless to say, there were no big dealers where I could simply walk in and try on watches. Still, I was comfortable enough with buying unseen, as I had seen and held other similar Breitling watches before. I felt like I kind of knew what to expect there.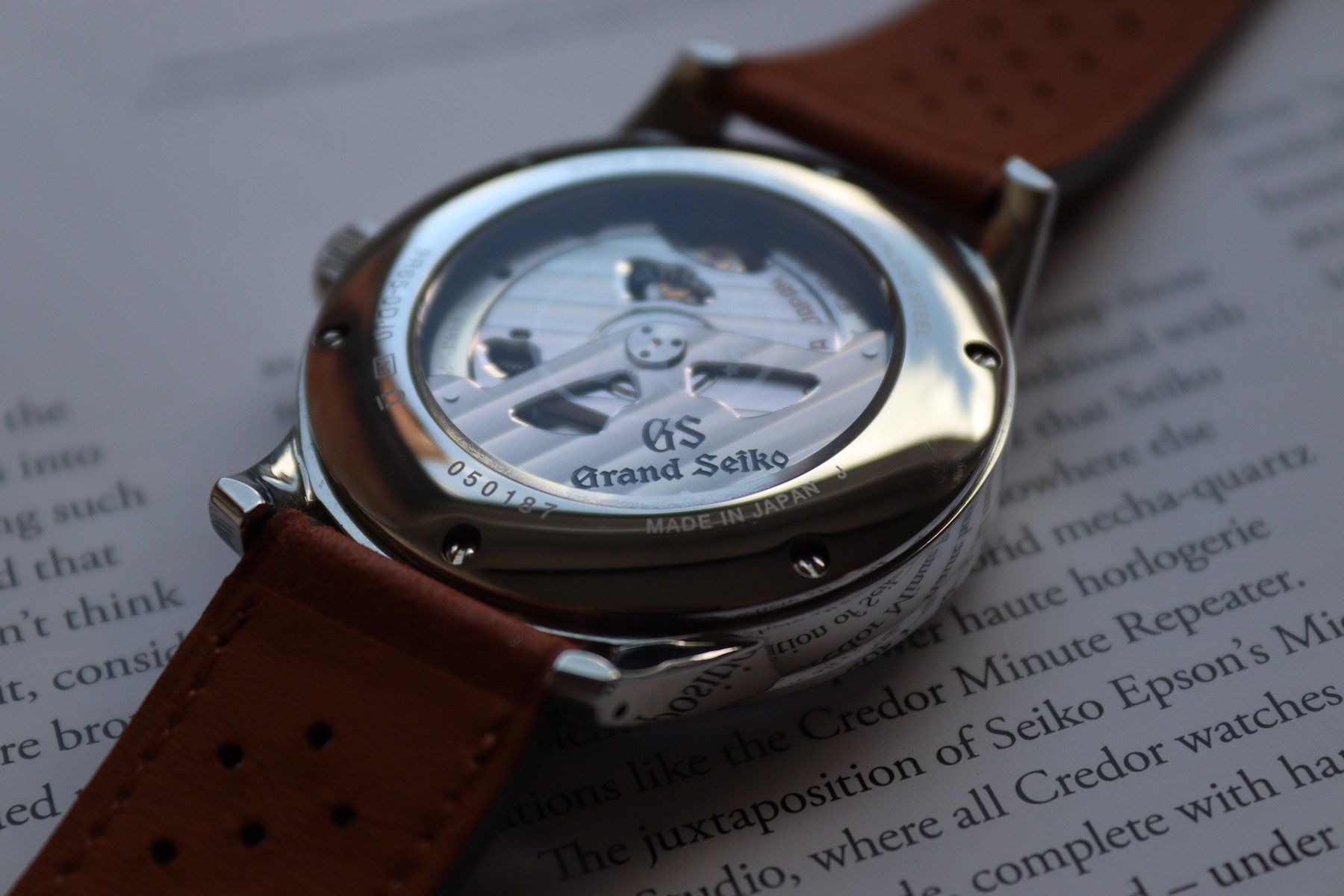 It had to be Grand Seiko
For the Grand Seiko, however, it was a whole different kettle of fish. The first job was working out which brand I wanted. I honed in on Grand Seiko reasonably early on. I've always loved the textures the Japanese brand used on its dials, and I've previously described it as a "master of dial textures". A bold claim, but one I stand by. I flirted with the idea of getting a Zenith Chronomaster Revival Shadow. Still, in the end, I did not feel comfortable buying that specific watch unseen. The small, 37mm case and the dark case finishing meant I was worried that it'd wear smaller than I'd like. That left me entirely focused on Grand Seiko.
It's the difference between Rolex's European "business-first" attitude and Grand Seiko's Japanese dedication to art and excellence.
Appreciation for Grand Seiko has grown massively over the last few years. The brand's well-deserved reputation is built on unrivaled finishing in its price point. I've heard some people try to put Rolex and Grand Seiko on par with one another, but let's face it, that's nonsense. Plain and simple. I don't doubt that we've all seen the macro photography of Rolex and Grand Seiko watches. Rolex hand paint is often sloppy, the hand edges are rough, and the printing is rough around the edges. Grand Seiko's paint and printing are sharp and perfect, and hands are treated to the gorgeous Zaratsu polishing we all love on all surfaces. It's the difference between Rolex's European "business-first" attitude and Grand Seiko's Japanese dedication to art and excellence.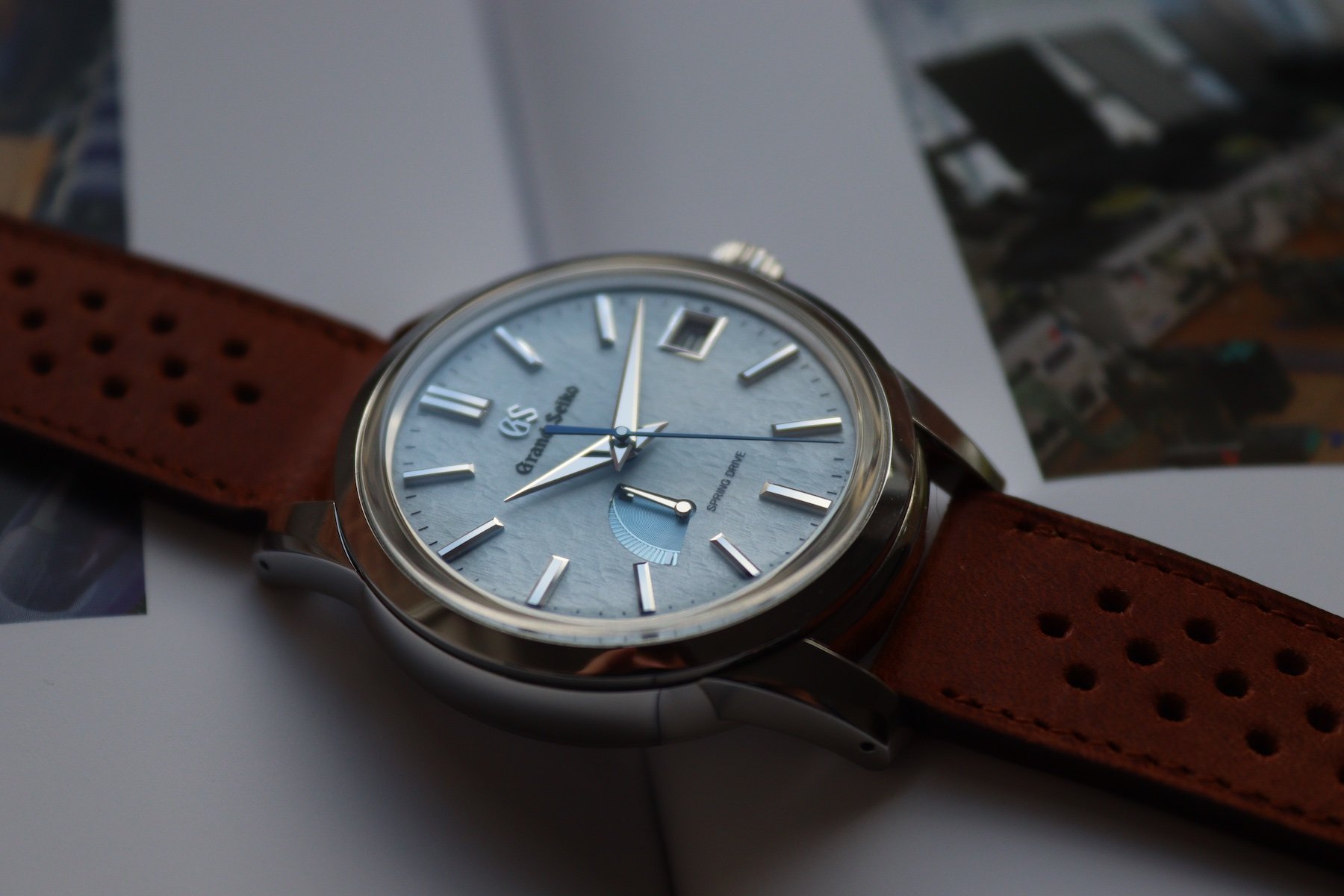 The Snowflake; nearly but not quite
I bought this watch based on reputation alone. That's a pretty risky strategy, but when the brand in question is Grand Seiko, much of that risk is mitigated. You can pretty much be safe in the knowledge that fit, finish, and overall quality will be spot on. Knowing this definitely made the process a lot easier. I didn't have to worry about the brand; I just had to pore through the brand's website and catalog and see if any of the models spoke to me on a personal level. Thankfully, they did.
…a few other elements didn't quite work for me.
The Snowflake SBGA211 had long been a watch I'd admired. Interestingly it was, at that point, the only Grand Seiko watch I'd seen in hand. Let me start by saying it's a fantastic watch, but it wasn't the one for me. The Snowflake is a bit of a Grand Seiko cult watch for good reason. That dial — it's stunning. I loved the dial. I still love the dial, but a few other elements didn't quite work for me. Firstly, the titanium case. I found that it felt somewhat too light, almost flimsy. Despite my very recent newfound love for the lightweight metal, it simply didn't do it for me when I first held the Snowflake. Secondly, the titanium bracelet, which amplified this effect. It was apparent that the case would have to be stainless steel.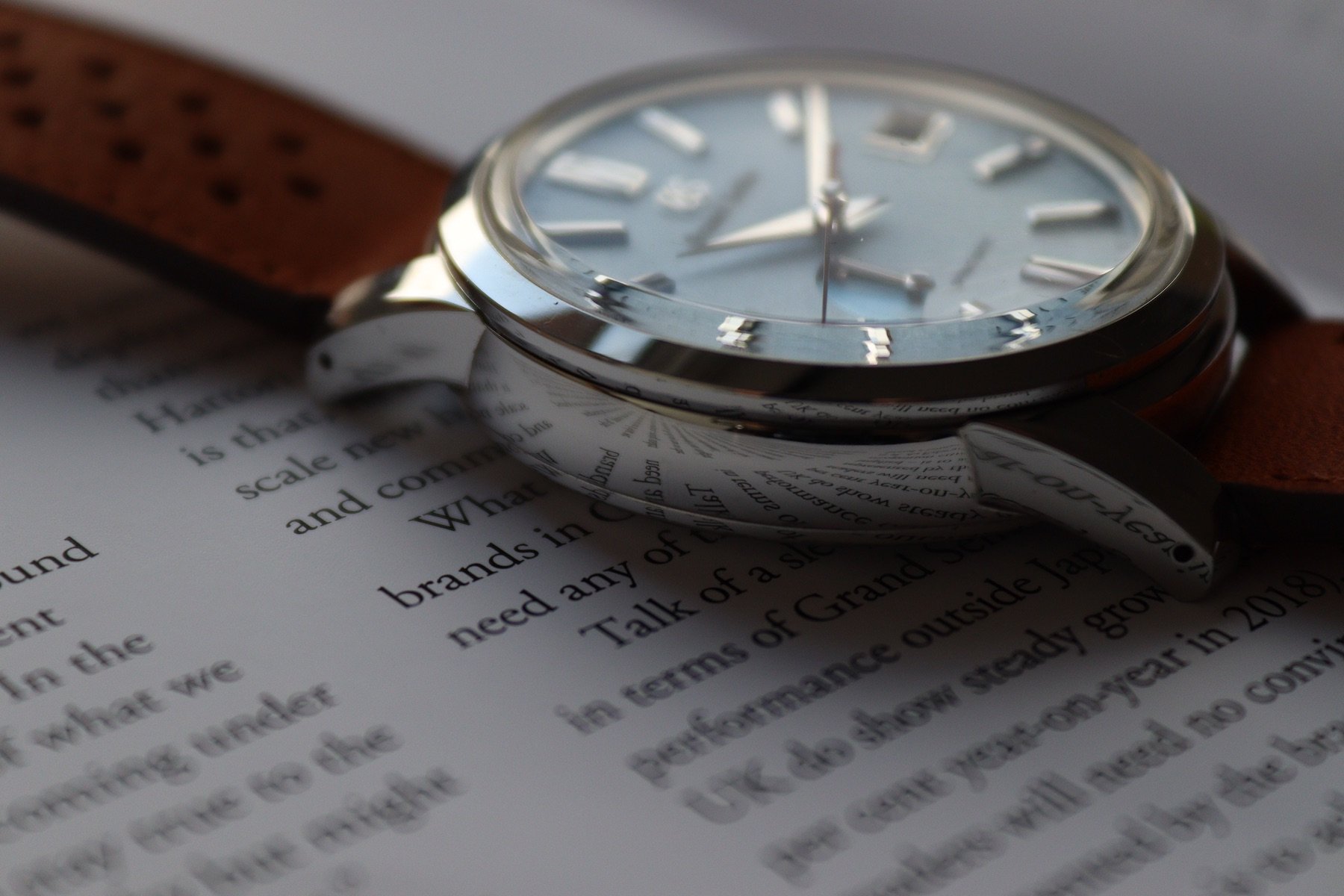 All signs pointed to the Skyflake!
So that left me with two critical pieces of information. Firstly, I knew how much I loved the Snowflake dial texture, and secondly, I wanted a stainless steel case. Naturally, that pointed me to the Grand Seiko SBGA407 Skyflake. I found RJ's hands-on review quite helpful. The photographs highlighted that the Skyflake dial pattern was the same pattern as the Snowflake dial, only in a gorgeous powder blue hue. That was a firm tick in the plus column.
…the quintessential embodiment of Taro Tanaka's "Grammar of Design".
Initially, I was not too sure about the case used for the SBGA407. It's not the same case as the Grand Seiko SGBA211 Snowflake. The Skyflake uses a more "generic" shaped case that, in my opinion, lacked some of the character of the Snowflake. I mulled the decision over for a while (about 2-3 weeks) before deciding I was OK with it. There was nothing wrong with the case, and I felt that its simplicity might allow that dial, the star of the show, to really shine through. If I'd be able to choose any case to represent the Skyflake's dial, I'd have preferred the modern 44GS. The 44GS case is the quintessential embodiment of Taro Tanaka's "Grammar of Design". While the contemporary iteration of the 44GS case has slightly evolved from the original (launched back in 1967), it perfectly upholds the principles. In my opinion, it is one of the most exemplary watch cases in the industry.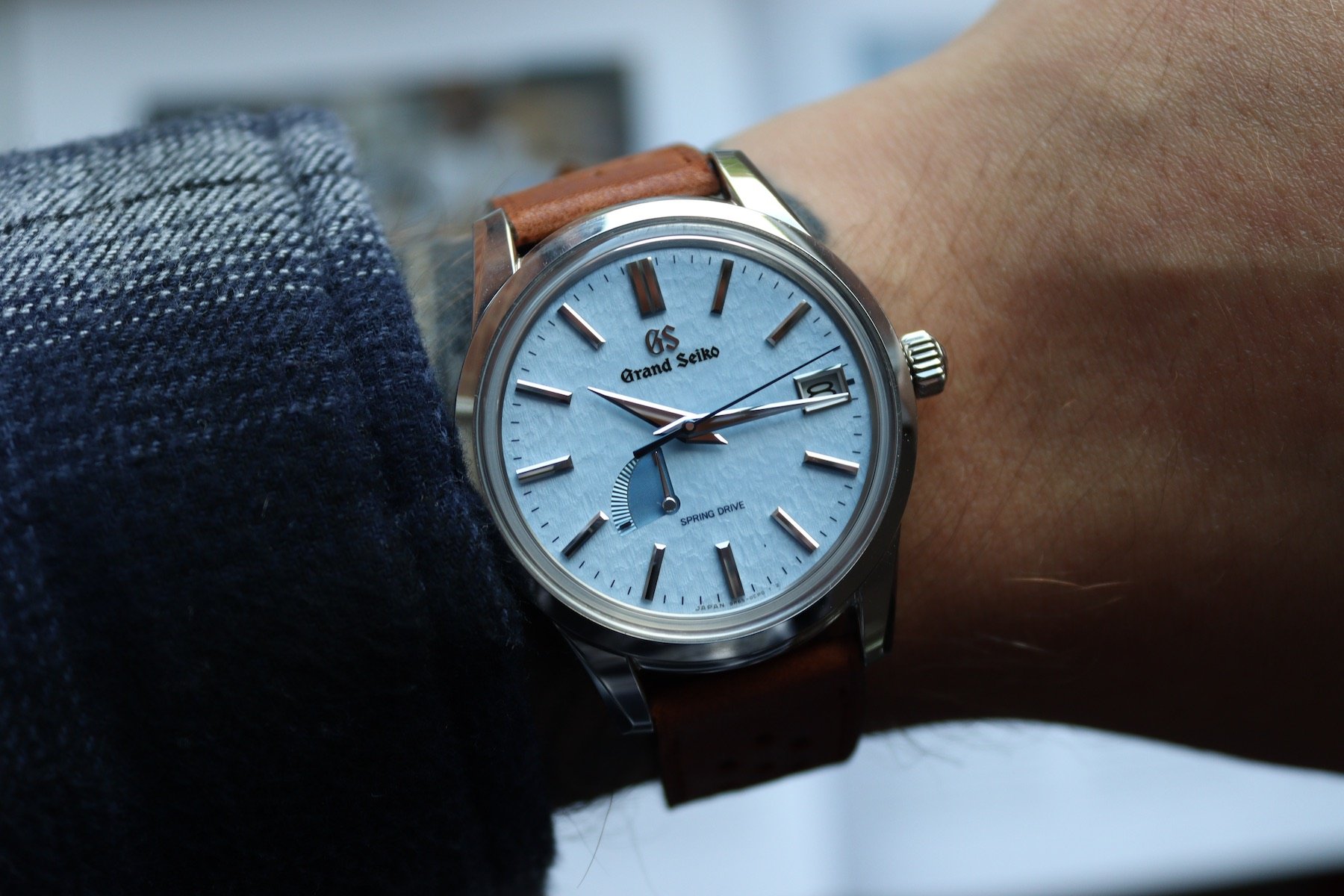 Gollum × Wayne Campbell
But I digress. I was at this point pretty much sold on the Grand Seiko SBGA407. Needless to say, I spent a few more days scouring Google for photographs and information about the watch. It pretty much became an obsession, as any good watch purchase should! I felt like a mixture of Gollum and Wayne from "Wayne's World". Somewhere between "my precious" and "it will be mine!" I'll leave you to picture that one in your head.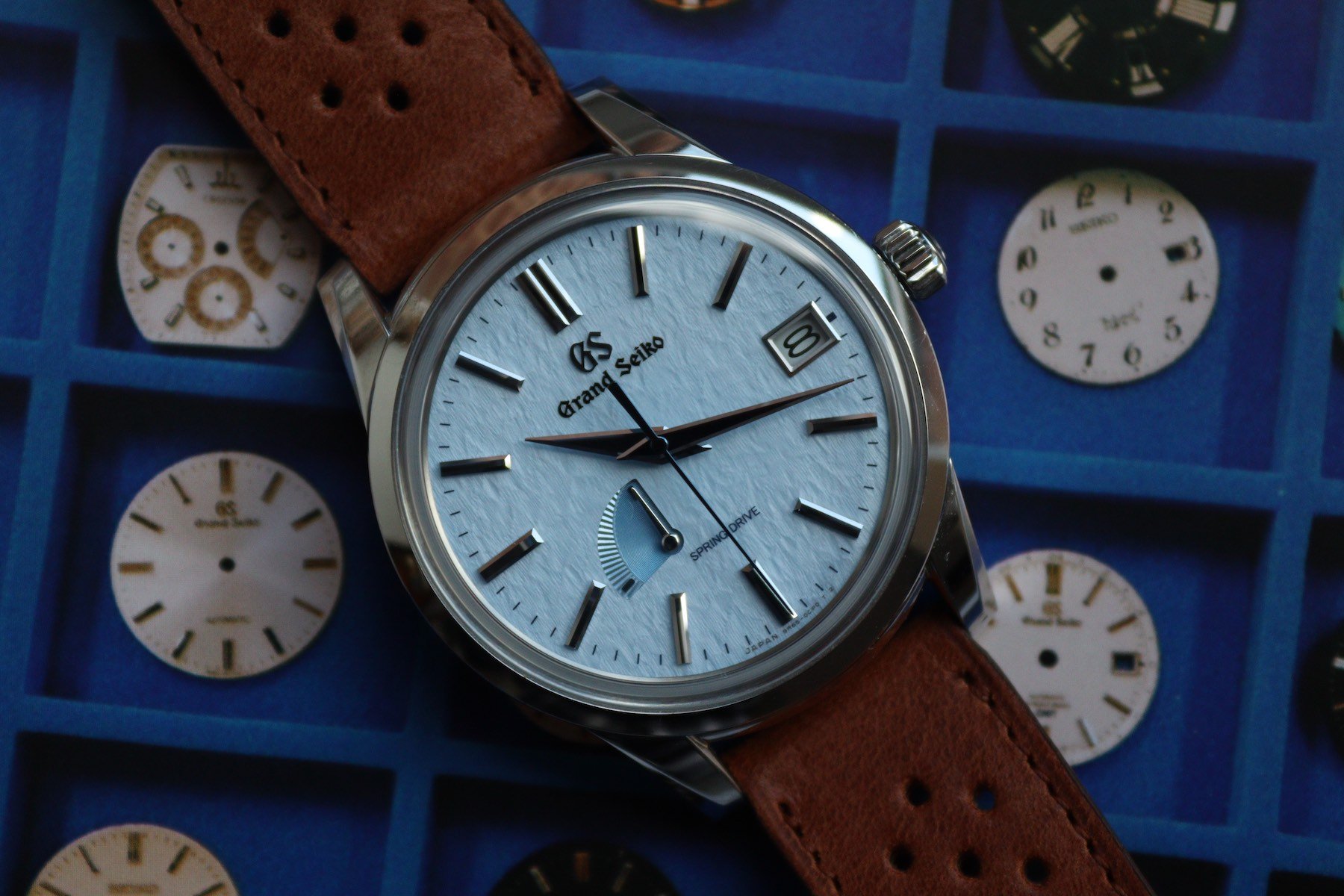 But what strap for the Skyflake?
The final factor for me was the strap. It's not often that I buy a watch and don't change the strap. It's almost like a small statement of defiance and my way of personalizing what is, at the end of the day, not a unique product. I like to make my things "mine", and changing straps is an easy way to do that. Additionally, the stock strap with the Skyflake was an alligator embossed blue leather one. It immediately created a dressy vibe for this watch. I am not a "Dressy" guy, and that type of watch doesn't work for me, so I knew I wanted to make the watch more casual. Before I bought the watch, I wanted to find the right strap. If I couldn't, it may have been a deal-breaker! I ended up settling on a blue suede strap initially. I bought the watch and strap and then waited an agonizing few days for everything to arrive.
In the end, the watch arrived a couple of days before the strap, but I left the watch in the box untouched until the day the strap arrived too. When the strap finally dropped through the letterbox, I raced to my office and got to work fitting it to the watch. Such was my excitement I noticed a little tremor in my hands. With the spring-bar tool perilously close to the untouched Zaratsu finish of the case, it'd be fair to say I was sweating a little, but thankfully calmness prevailed.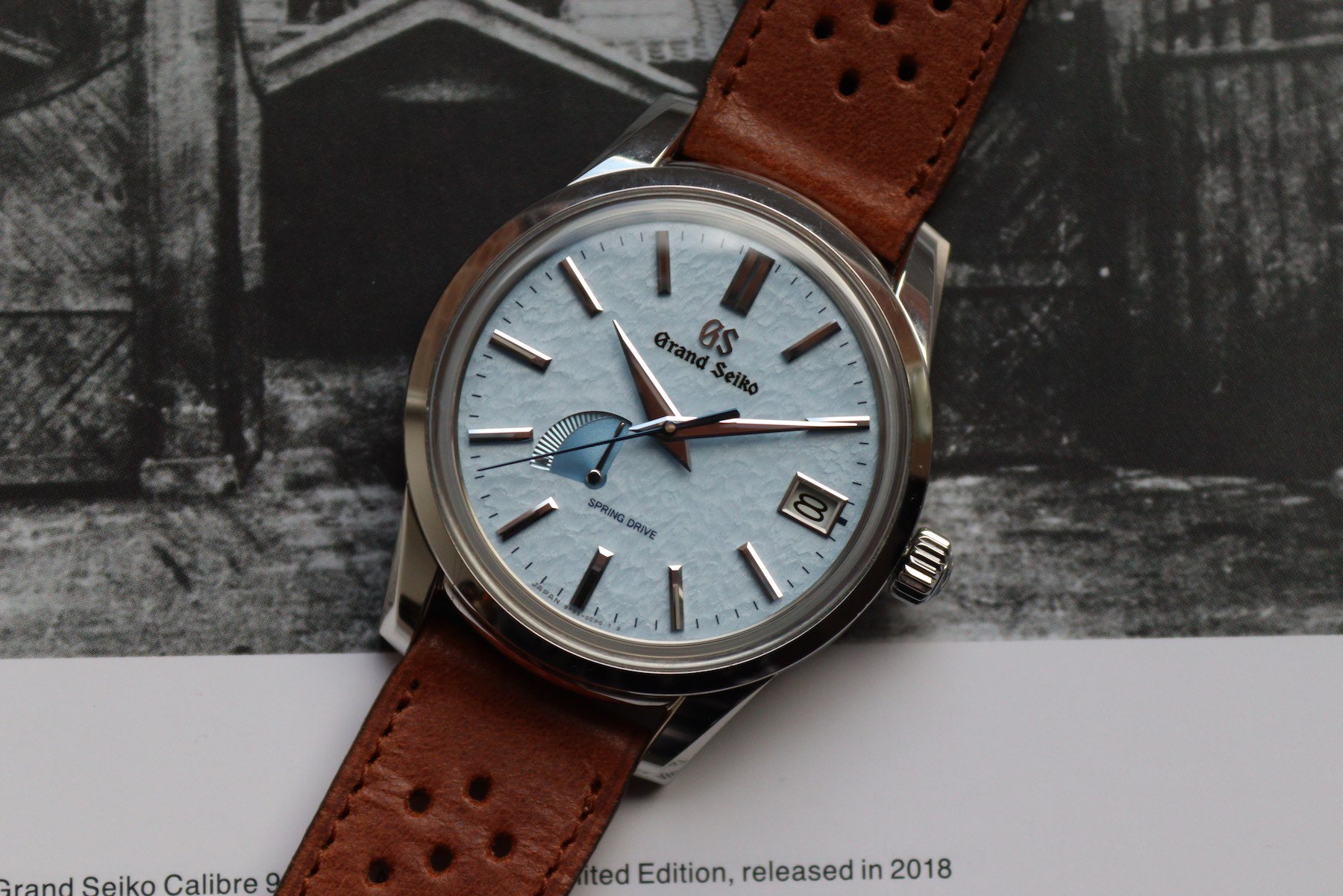 But that's not a blue strap?!
You may notice that the strap in the photographs is not a blue suede strap but a tan leather rally strap. Well, the blue suede strap did not last for long. My good friend and fellow editor Balazs suggested I try a brown or tan leather strap instead to provide a little contrast. Well, Balazs, if you're reading this, you're a wise man. I had this leather strap from a French strap maker (Atelier Romane), and despite it being 20mm wide and the watch lugs only 19mm, I made it work. As soon as I strapped the watch to my wrist on the new strap, I knew I'd found the right companion. It just worked. The shade of the tan perfectly complemented and contrasted with the gorgeous powder blue dial. I brought this watch with me on my most recent trip to The Hague last week, and my colleagues also agreed. I'd be keen to know what you think of the match-up. Let me know in the comments. Does it work for you? If not, what would you try instead?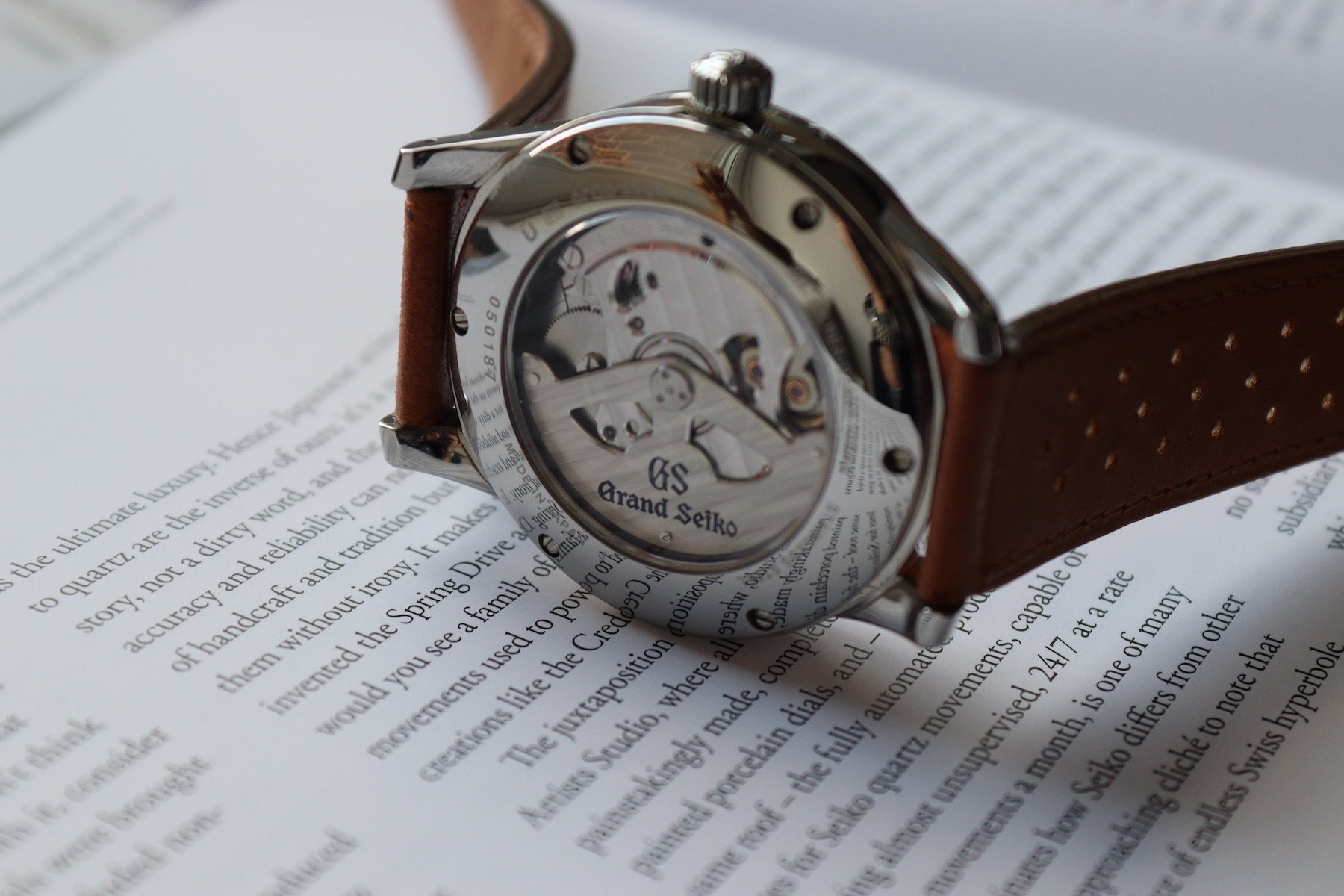 Taking a moment to reflect on the Grand Seiko SBGA407
It's now been 10 months since I bought the Grand Seiko SBGA407. When I reflect upon the purchase, I have absolutely zero regrets. I adore this watch, and it gets a lot of wrist time. I'd be lying, though, if I said I didn't sometimes wonder "what if?" What if the high street dealers had been open as usual, and I had been able to go in and try on all sorts of different watches? Perhaps, I wouldn't have even had the chance to try on the Skyflake. Still, sometimes things work out better in the face of adversity.
I'm glad I was forced to think a little differently about this purchase and that I took a risk on Grand Seiko. Had this not been the case, I may have ended up with another dive watch in my collection. Instead, the Grand Seiko started a new era of my watch collecting journey. My focus and preference are slowly moving away from dive watches. Indeed my most worn watches of 2021 have been the Skyflake and my FratellOris. I'm genuinely excited to see what's coming next. Will it be one of the watches from my wish list article? Who knows, but I can't wait!
Follow me on Instagram: @davesergeant