What's On My Wish List? Dave Talks About The Watches He Wants To Buy Next — Grand Seiko, Longines, Hermès & More…
So many watches, so little time...
The watch wish list – a piece of personal information that we keep hidden from our partners and spouses, scared by the thought of what they'd think if they only knew of our secret schemes. Schemes which, more often than not, lead head-first into the purchase of a new watch. Challenged by RJ, I recently wrote an article detailing the watches I'd buy for under € 1,500. Once it was published, a number of people contacted me to ask if I had plans to actually buy any of them. This made me realize that I do get asked about my watch wish list quite often. I can't be the only one who has a list on their phone containing the dream watches they would like to someday buy, right?
I must preface this by letting you, the reader, know that this will be a "realistic" list. It's not full of grail watches which are infinitely out of reach, from both a budget and availability point of view. No, these are watches that are hopefully quite feasible to obtain. Sadly, for me, that means that there will be no Urwerk on this list…
To say that I "need" another watch in my collection can sound a bit weird to outsiders of the watch community. However, as watch collectors and enthusiasts, we know what it's like to feel a gaping hole in our collection. We easily identify gaps in our little horological families which beg to be filled with yet another wrist companion. Plus, today is my birthday so it kinda feels appropriate. So without further ado, let's have a look at the watches on my wish list.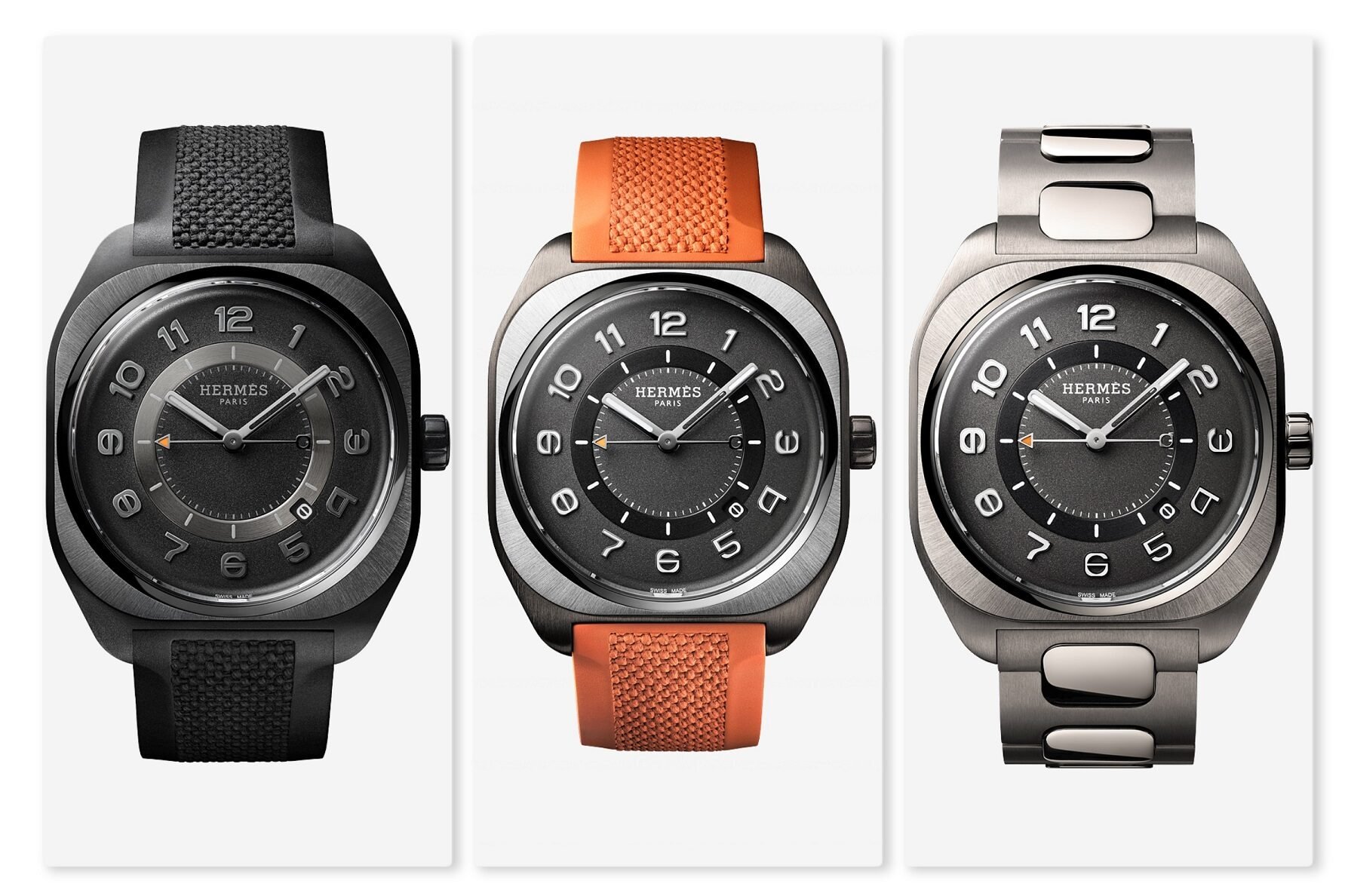 1. Hermès H08
First up is one that I've kinda loved since the day I saw it announced at Watches & Wonders earlier this year. When it comes to watches, I have always appreciated what Hermès does, but as a brand, it's never really been my cup of tea. I've always usually associated the independent luxury Maisons with high fashion rather than watchmaking. Maybe that's a little unfair, but it's just never really been my style. However, when Hermès launched the H08 , it was a masterclass in clever design. Striking a perfect balance of high-fashion design with sporty looks, one thing was clear – I had to have it.
Hermès is known for creating a unique font for each watch that they design. As a result, dial numerals are always bold and eye-catching. My favorite thing here, though, was that the brand decided (correctly!) To use the delicious font they created on the date wheel too. The overall visual effect would have been diluted had they not done this. I don't know about you, but I kinda hate it when a brand makes a beautiful watch and spoils it with a basic date wheel font that just clashes with the rest of the design. I'd also like to express my appreciation for the color-matched date wheel. It's the little things!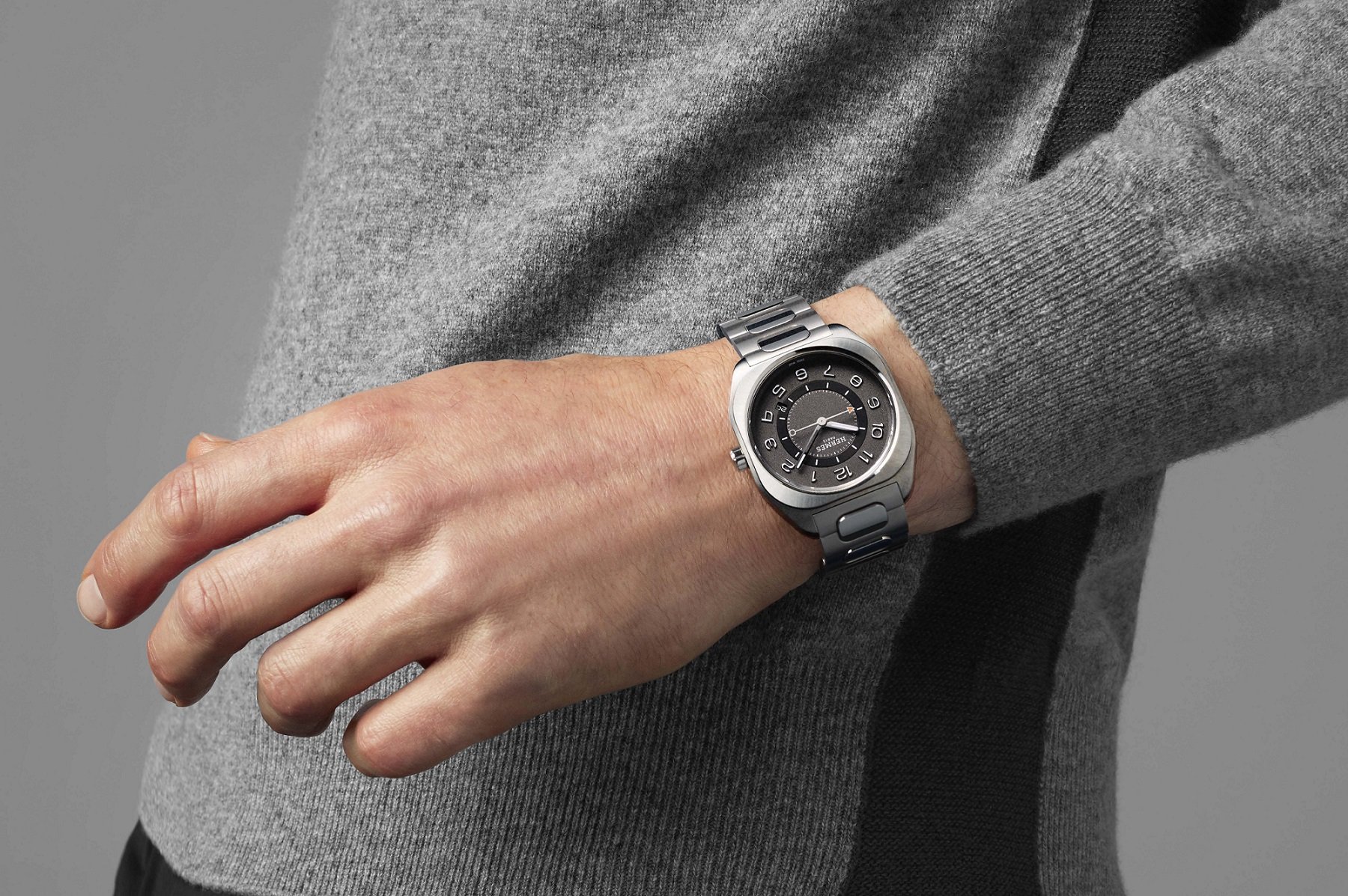 No leather in sight!
Somewhat ironically the Hermès H08 doesn't come on a leather strap. Hermès has built a fearsome reputation for its craftsmanship and artistry in its leather products. However, you'll find no trace of it here. I see this as the brand going out of its way to prove it's not a one-trick pony. Well, Hermès, you certainly caught my attention. Prospective buyers have the choice between rubber or fabric straps, or a titanium bracelet.
All three options are lovely, and I genuinely have no idea which one I like the most. Initially, I loved the orange rubber strap on the DLC case with a titanium bezel. Then I began to sway towards the model which comes on a wonderful deep blue fabric strap. More recently, I seem to be leaning towards the full titanium watch with the matching bracelet. I think that if I ever add this watch to my collection, I'll certainly end up getting at least one extra strap!
Price: €5,100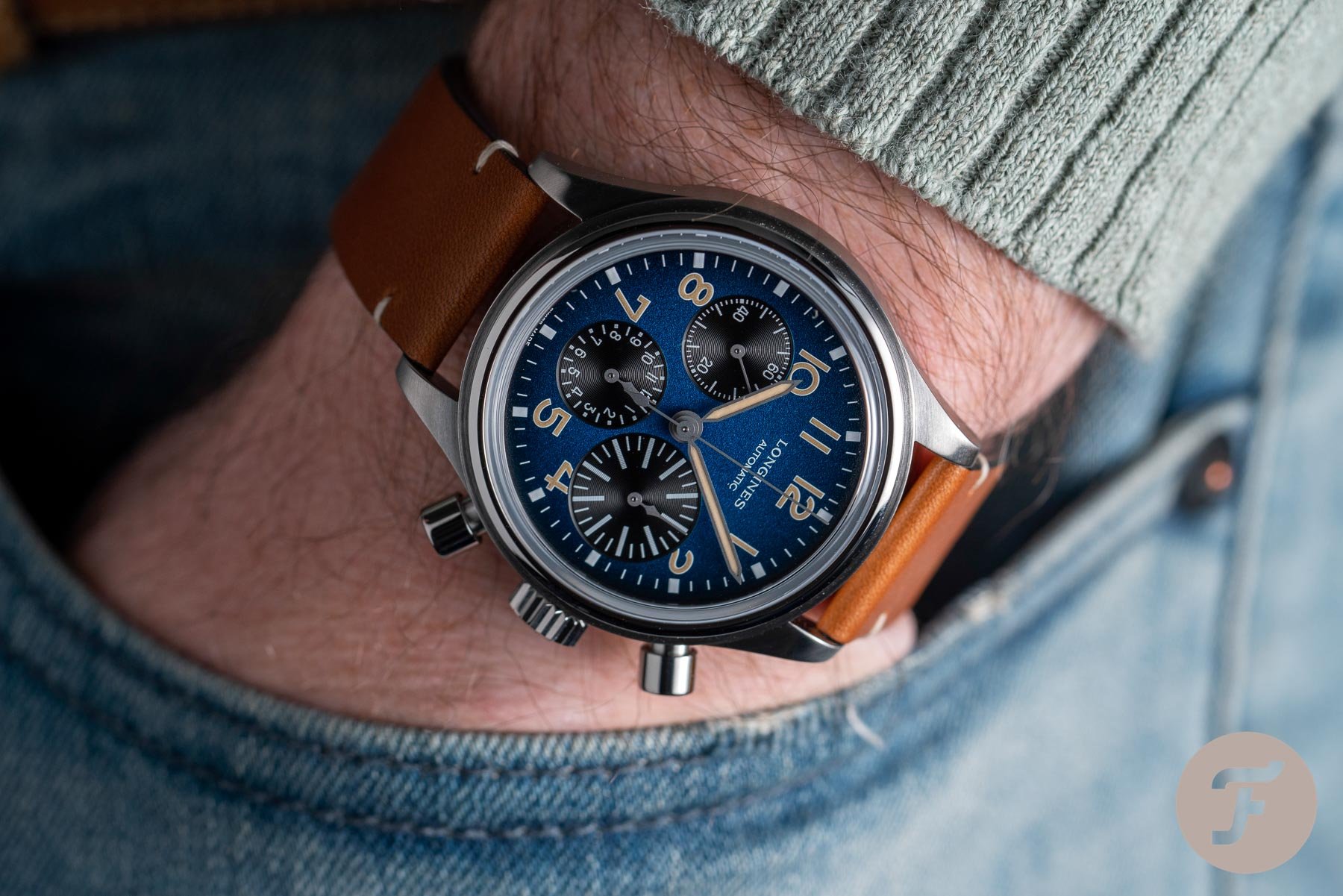 2. Longines Avigation BigEye
Oddly enough, Longines is another brand I've never been hugely inspired by, until recently. I was a big fan of the Spirit collection, and I considered getting one of the 40mm three-hander models. In the end, for that purchase, I went with the Fratello × Oris collaboration instead (can you blame me?!). Then, when Longines dropped the titanium BigEye out of nowhere, the brand firmly planted its name on my wish list. And it's been there ever since.
If I had to pick right now, this watch is probably in the top position on the list. It does tend to switch back and forth between the Longines and the Hermès. I've seen the steel BigEye watch with the black dial before at one of my local RedBar MCR meetups. It's a beautiful and very well-proportioned watch, but it never dazzled me with its looks. Not that it was meant to, it was a straight-talking pilots' tool watch. However, the titanium BigEye made quite the entrance with the gorgeous, petrol-blue fumé dial. The grainy texture plays so well with the colors and the light.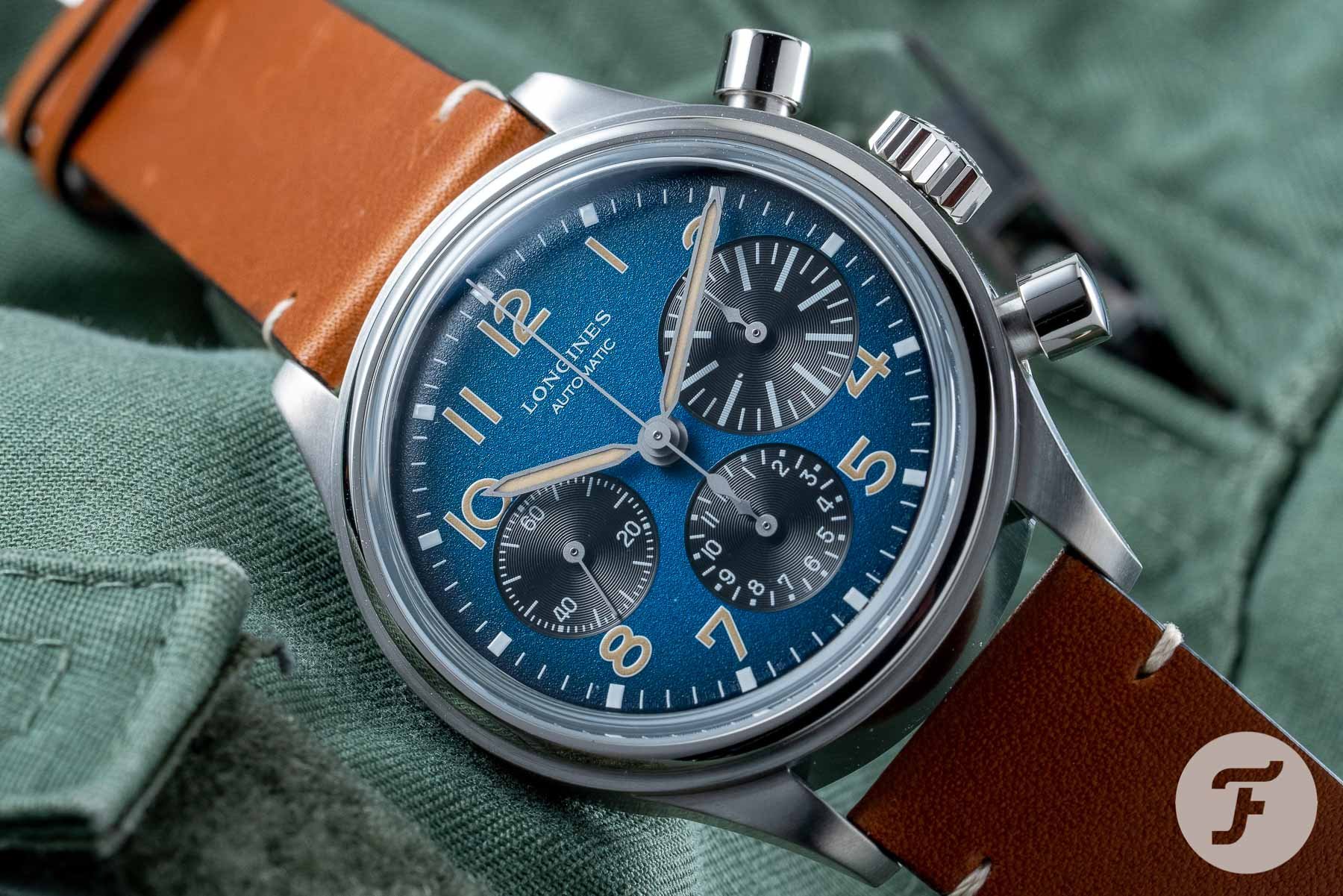 The watch we didn't know we needed
When I reviewed this watch back in March, I described it as the watch we "didn't know we needed." I can't imagine many people outside of the Longines design team thinking that they needed to switch the steel for titanium and give the dial a colorful makeover. But there you have it; sometimes the brands do know best! This was a calculated risk that paid off big time.
No watch is without its flaws, though. In my opinion, the strap is one of this model's weak points. It's not really an issue though, as a strap change is a breeze, and my strap drawers are overflowing with options. I also wish that Longines had opted for plain white lume rather than the beige color. I have no issue with the vintage-style lume per se, but I think white would have looked better on this watch. That said, it's still not enough to stop me from lusting after it. Hopefully, I'll be wearing one that I can call my own in the not-so-distant future.
Price: €3,230
3. Grand Seiko SBGV245
Shock and horror! A quartz watch on my list? That's right. But not just any quartz watch. This particular quartz timepiece is made by Grand Seiko, so you know it's a good'n. The watch in question is the Grand Seiko SBGV245. For me, it was a bit of a toss-up between the SBGV245 and the SBGV243. The SBGV245 is the lovely grey-taupe model with a matching strap. It's a picture of laid-back casual and chilled-out vibes. Adversely, the SBGV243 features a stark black dial and strap with electric yellow highlights. It's a lot more high-energy and "bright." Aside from the color differences, both are exactly the same in terms of specifications and price. In the end, I always seem to come back around to the more chilled-out SBGV245.
The thing that really drew me in when I first lay eyes on this model was the case. A sporty case featuring some excellent brushed finishing, but not without its fair share of that delectable Zaratsu polishing that Grand Seiko is famous for. Inside is the revolutionary caliber 9F82. You may smirk at someone calling a quartz movement revolutionary, but hear me out. Cheap quartz movements are known for being made up of a simple circuit board and a battery. No hairspring, no real regulation, and one wobbly tick per second. The hairspring-equipped 9F82 eschews those limitations and counteracts that wobble for a crisp and controlled tick. It really is a sight to behold.
As a guy who likes to switch up my watches on a whim, I am used to having to set the time every time I pick one up. But you know what? Sometimes it'd be nice to just grab a watch from the box and slap it on the wrist, knowing it's set and ready to go. I have no interest in watch winders, so a quartz watch seems like the way to go for me. And what better way to do it than with the exquisite Grand Seiko SBGV245 with the incredible 9F82 movement inside?
Price: £2,800
4. Zenith Chronomaster A384 Revival Shadow
As with most of these watches, the Zenith Chronomaster Revival Shadow took its place on my list from the moment I first saw it. The list has changed a lot over the last year or so, but this watch has kept its place. That's a positive sign, right? I can remember the moment I physically took my phone out and added this one to the list. I was in Switzerland, in Zurich to be precise. My wife was working and had a meeting with the folks at Credit Suisse, so I had a day to myself to browse the wonders of Zurich's famous Bahnhofstrasse and look at watches to my heart's content. It was bliss!
…there's nothing quite like seeing a watch live and in the metal.
It was early in the morning, so not all of the shops had opened yet. I was walking past one of the many watch dealers, and there in the display was the Zenith Chronomaster Revival Shadow. I'd seen photos of the watch and thought it looked quite good. But as we know, seeing is believing, and there's nothing quite like seeing a watch live and in the metal. I must have stood staring at it for a little too long, as a salesperson came over and mouthed "we open in thirty minutes" at me through the window. It was after coming out of this daze, that I took my phone out and quickly added it to the list. Embarrassingly, I carried on with my window shopping and actually forgot to go back and try it on. Still, I have the watch firmly set in my sights.
Size doesn't matter
The 37mm case would be a little smaller than I'd usually go for, but the lug-to-lug is long enough that it should fit the wrist nicely. The dark color of the micro-blasted titanium case however may lead to it wearing a little smaller (as black watches tend to). It's definitely a watch I'd have to try on before taking the plunge, but I am pretty confident it'd fit nicely. Plus, there's space in my collection for a smaller-sized watch anyway. As one of the more expensive watches on my wish list, it sadly sits a little further down the running order.
Price: €8,300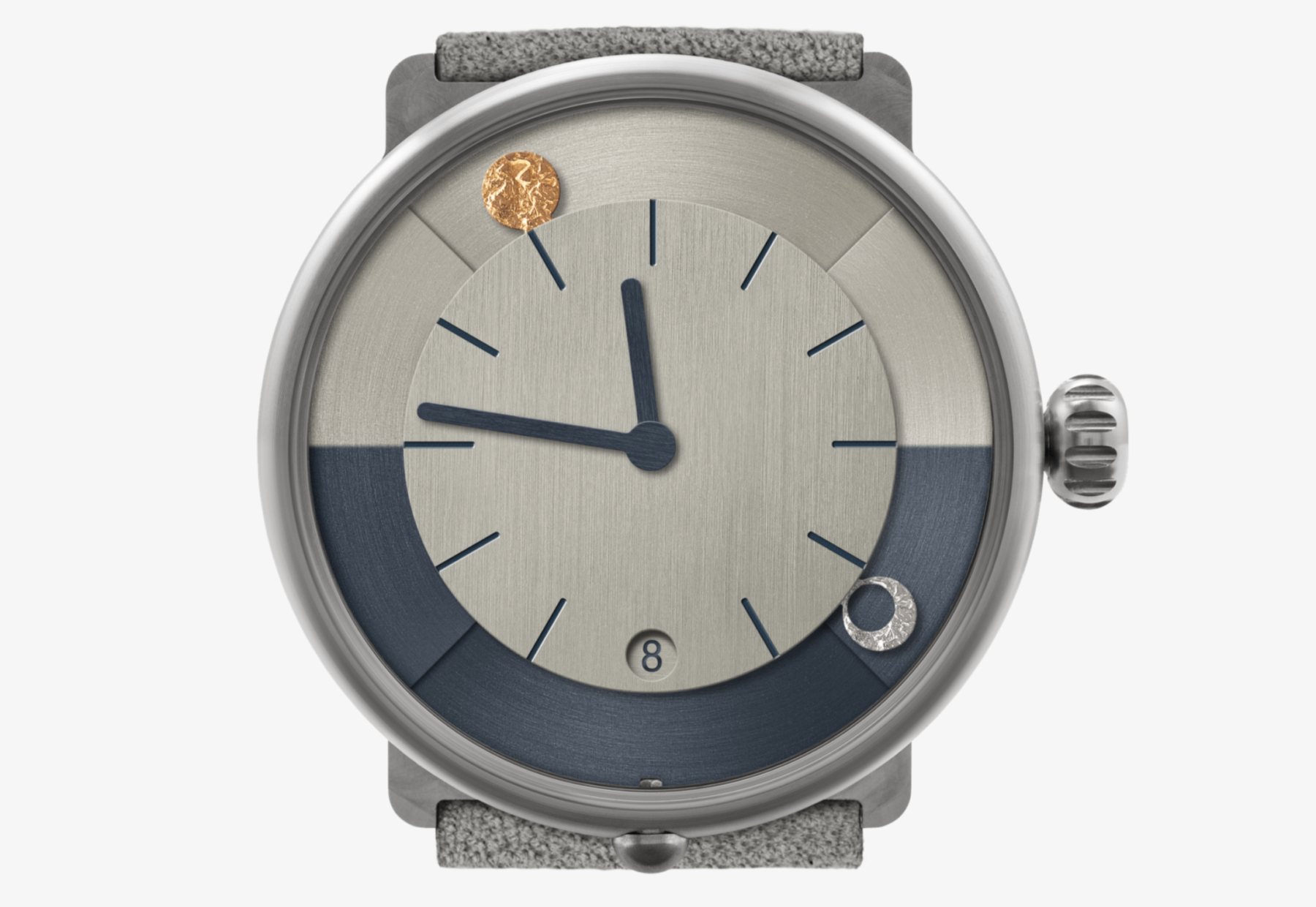 5. ochs und junior day/night
Bet you didn't see this one coming! Though it's the most recent addition to the wish list, I've been following the brand for a few years now. I've loved ochs und junior's work from the moment I heard about them. After playing around with the brand's fun little customizer tool, I believe I have finally settled on my desired model and configuration.
Ochs und junior's watches have a playful nature and design language, despite being very technically proficient timepieces. The day/night uses a modified Ulysse Nardin UN-320 as its base. The modified caliber gives you the time in hours and minutes, as well as the date. It also tells you the length of the day and night, sunrise, sunset, and the position of the sun and moon in the sky. It's an incredible movement, and the simple dial layout provides a lot of information to the wearer while remaining remarkably uncluttered. I recommend watching ochs und junior's explanation video of how the watch works — it makes for fascinating viewing.
Playful tools
I love the look of ochs und junior watches. As I previously mentioned, on the surface, they have a distinctly playful look. It's a "blocky" aesthetic that feels almost nostalgic and reminds me of playing with Lego and Meccano as a child. The watches are not hyper-modern or flashy, but the brand builds them as tools, letting the raw materials speak for themselves. Definitely not to everyone's tastes, but this really is a charming watch that I'd love to someday add to my collection.
It's also the priciest piece on the list. At 16,800 CHF. It'll be a long time before I'm in a position to even think about purchasing one, but I just know that the day/night would command a lot of wrist time. I like watches with a lot of character and uniqueness, and I think that we can all agree that the ochs und junior day/night certainly delivers on that front.
Base price: 16,000 CHF (some configuration upgrades cost extra)
How about you?
And with that, we have come to the end of my current wish list! I can't see any of these pieces leaving the list any time soon. But I'll admit, it's likely others may join this formidable team in the future. So, now the question is, "what's on your wish list?" Let me know in the comments. I want to see what you're currently lusting after and what you've had your eye on for some time!
Follow me on Instagram: @davesergeant