Why Watch Enthusiasts Love Fountain Pens Too
a contribution by Samuel Naldi
This article about fountain pens is written by Samuel Naldi, a friend of the show and founder of Inkstable, the online magazine on fountain pens. We like his work on Inkstable, and also enjoyed his videos on YouTube about pens (and watches). Therefore, we reached out to him to see if he would be interested in trying to explain why watch enthusiasts love fountain pens too. He was, and here's his first article on Fratello. Enjoy!
The emotion of a well-crafted timepiece is accurately summarized by a quote from Dan Simmons: "In such seconds of decision entire futures are made." Is it the watch's value that makes it so desirable? Or is it having the perfect mechanism to track those seconds that evokes our desire to see time progressing on our wrist?
In a similar fashion, Sir Edward Bulwer-Lytton described humankind's need to express our feelings, emotions, and creativity by asserting, "The pen is mightier than the sword."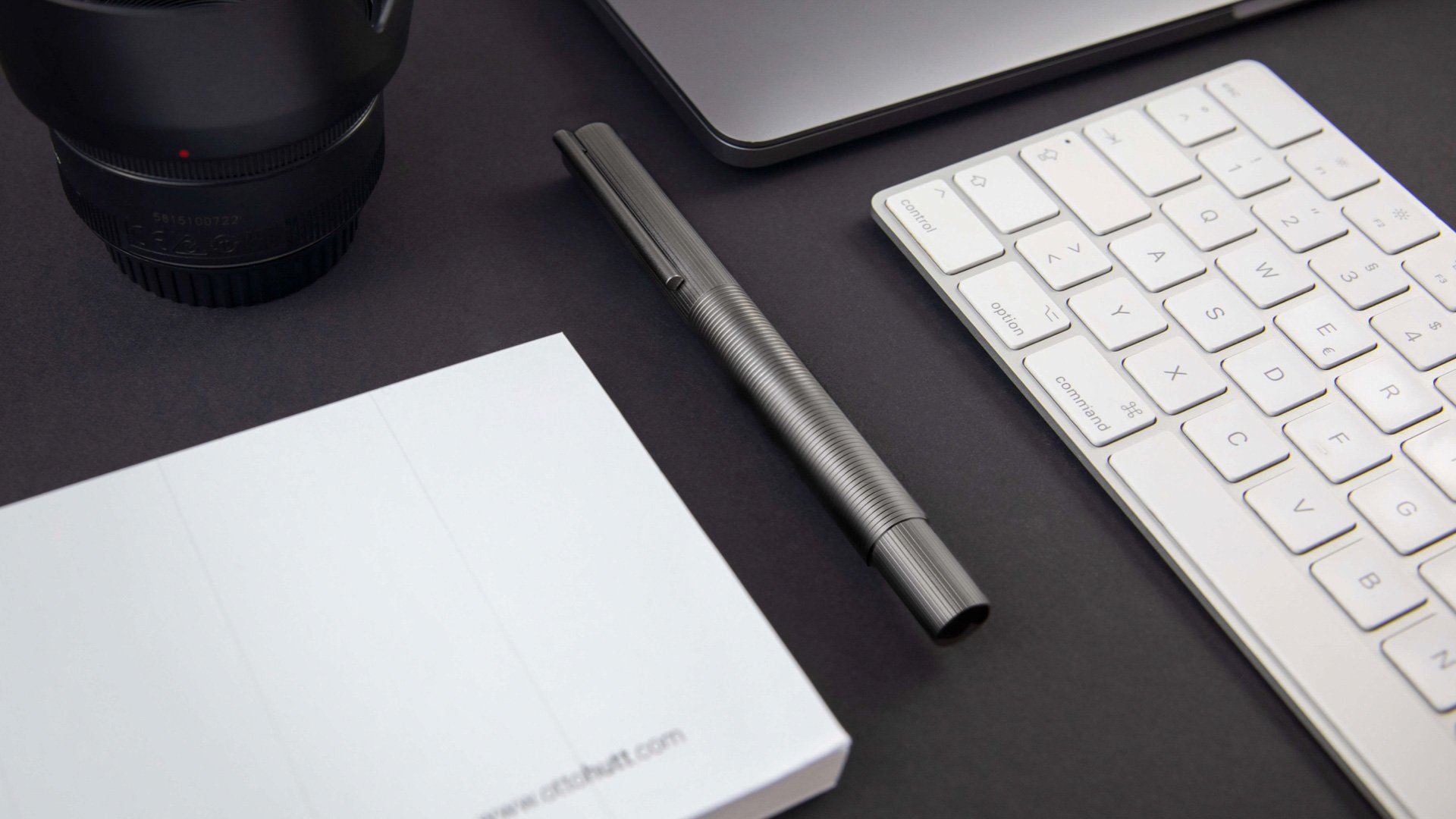 Fountain Pens and Watches
Through my parents' occupations, I was introduced to the worlds of both watchmaking and pen turning from a young age. My father produced, amongst other things, the packaging for the famous Omega Speedmaster 50th Anniversary Edition, while both of my parents distributed Italian and Japanese pens throughout Switzerland. I always felt a particular bond between the two worlds. On one side, I felt a yearning to master time, and on the other, the need to express myself.
While we frequently learn about the features that make particular watches so special, we are not often confronted with the simple beauty of a fountain pen. Most of us were graded on our use of a fountain pen at school. This likely instilled a mild trauma amongst those more chaotic writers among us or our left-handed friends who were constantly confronted with ink smearing across the paper.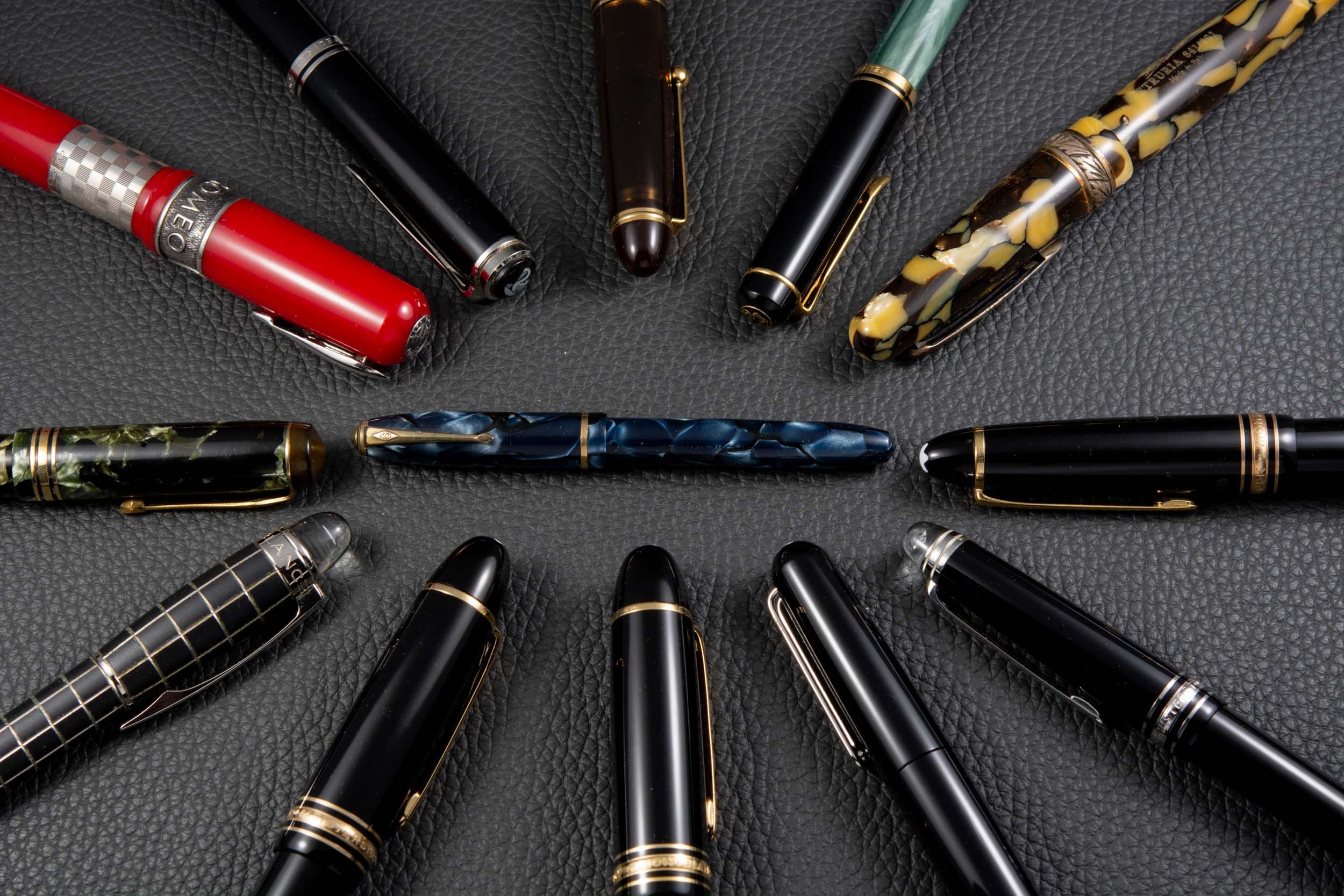 Understanding fountain pens
Surprisingly, some of the biggest newcomer pen collectors I've met in the past year are actually lefties and enjoy writing with a fountain pen like never before. I asked left-handed collector Lars how it feels to write with a fountain pen and he described it as follows: "If you find the right nib that flows on paper, even if you're left-handed, then it's almost like an act of revenge against your younger years when writing with a fountain pen was such a complicated thing."
As an aside, the reason some fountain pens don't work for lefties is that they're designed to be pulled while writing rather than pushed.
Not cool anymore
For many of us right-handers, we stopped using a fountain pen because we became too cool or too lazy — but a few have returned in recent years, driven by nostalgia. What I hear most often from new handwriting converts is "My writing looks much better when I write with a fountain pen."
…wearing a watch carries a deeply personal meaning and it's also a way of expressing your personality. Well, the same goes for a fine pen.
After recalling our younger years, there are a few reasons why fountain pens matter. First, they are simply magical to write with. To truly understand the feeling, sit down, take a fountain pen, and put the nib to paper. The sound and the feeling genuinely boost creativity and emotions — just like gazing at the balance wheel of a timepiece.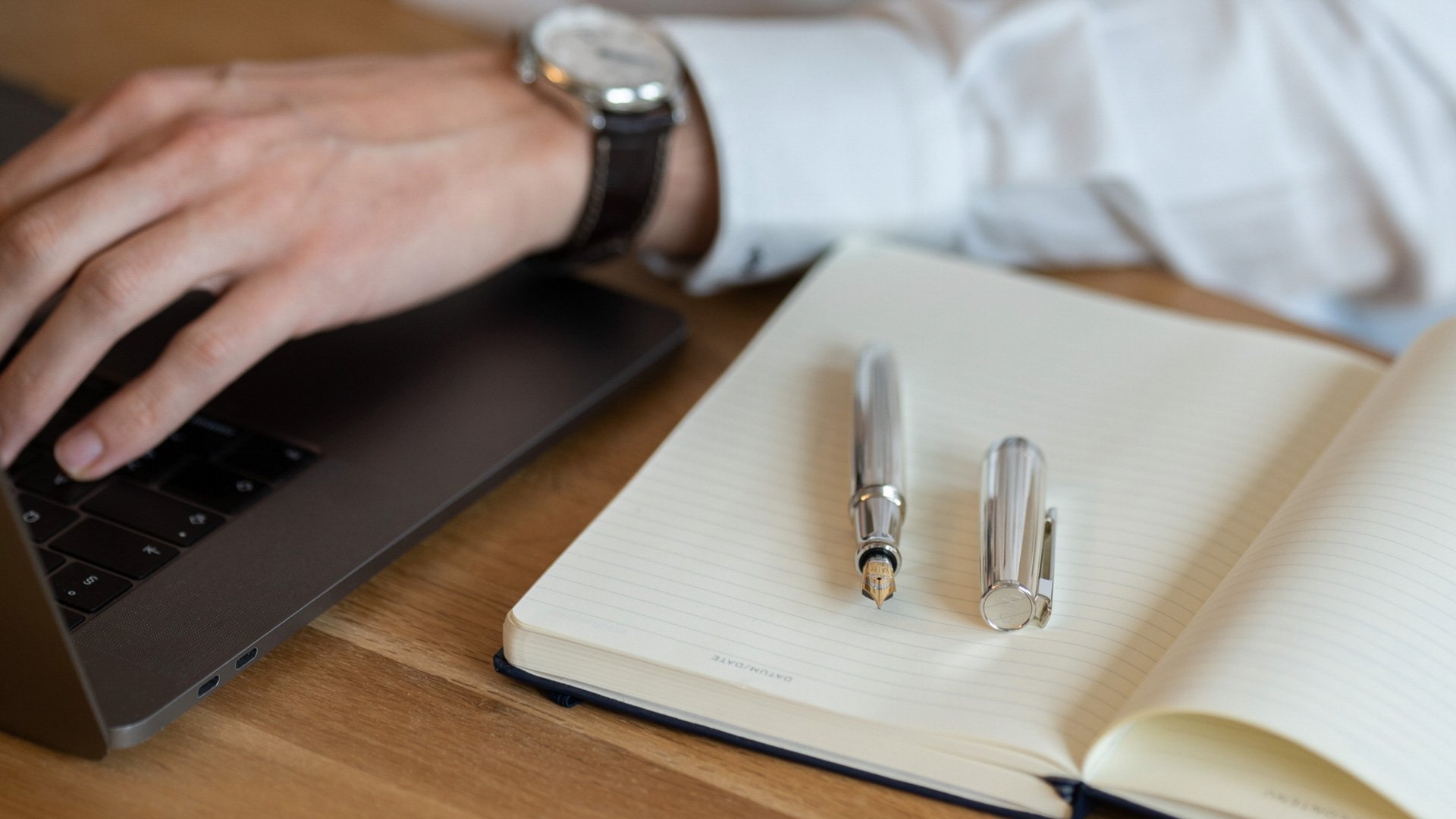 A handwritten note
Second, receiving a note of thanks written with a fountain pen has far greater value than an expensive gift. In the era of digitalization, a handwritten card has become such a powerful and elegant gesture — one that leaves a lasting impression of your thoughtfulness.
…the hand application of Urushi lacquer. It's like the Breguet Email Grand Feu — you can just see that it's a slice of magic
Third, there are such incredible manufacturing skills involved in the making of a fine writing instrument. It starts from the filling mechanism, such as piston fillers, up to the making of 18K or 21K gold nibs, which is a skill very few companies possess nowadays. There is significant industrial engineering know-how behind the making of a fountain pen. And if we consider fine Japanese pen brands, there is also great care invested in the hand application of Urushi lacquer. It's like the Breguet Email Grand Feu — you can just see that it's a slice of magic.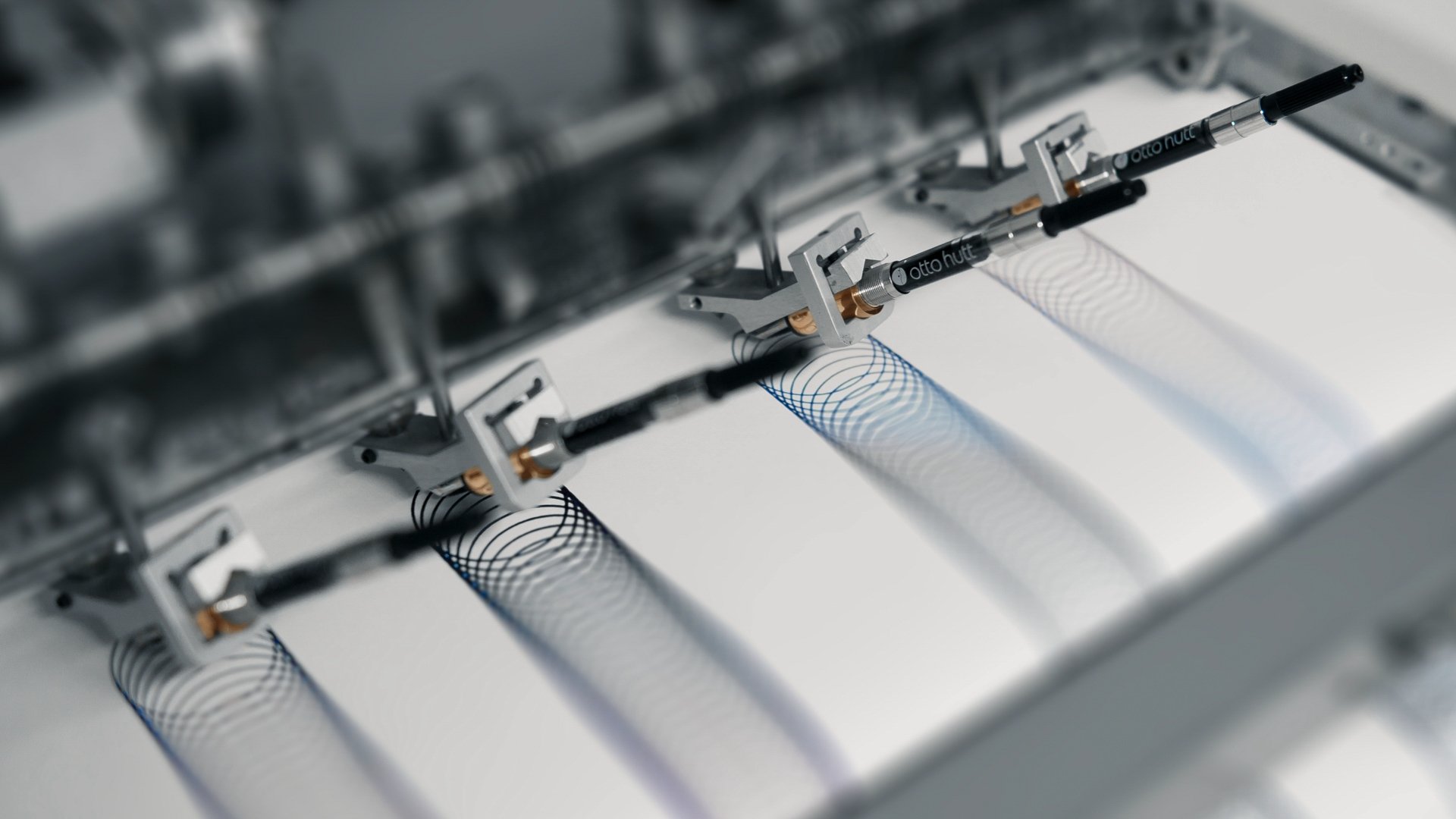 I could count many more elements in favor of fountain pens, but I will just mention one last point: wearing a watch carries a deeply personal meaning and it's also a way of expressing your personality. Well, the same goes for a fine pen. Your selection of the brand or manufacturing country you prefer most says a lot about you and serves as a conversation starter. Sometimes, it pays to be a trendsetter rather than a follower.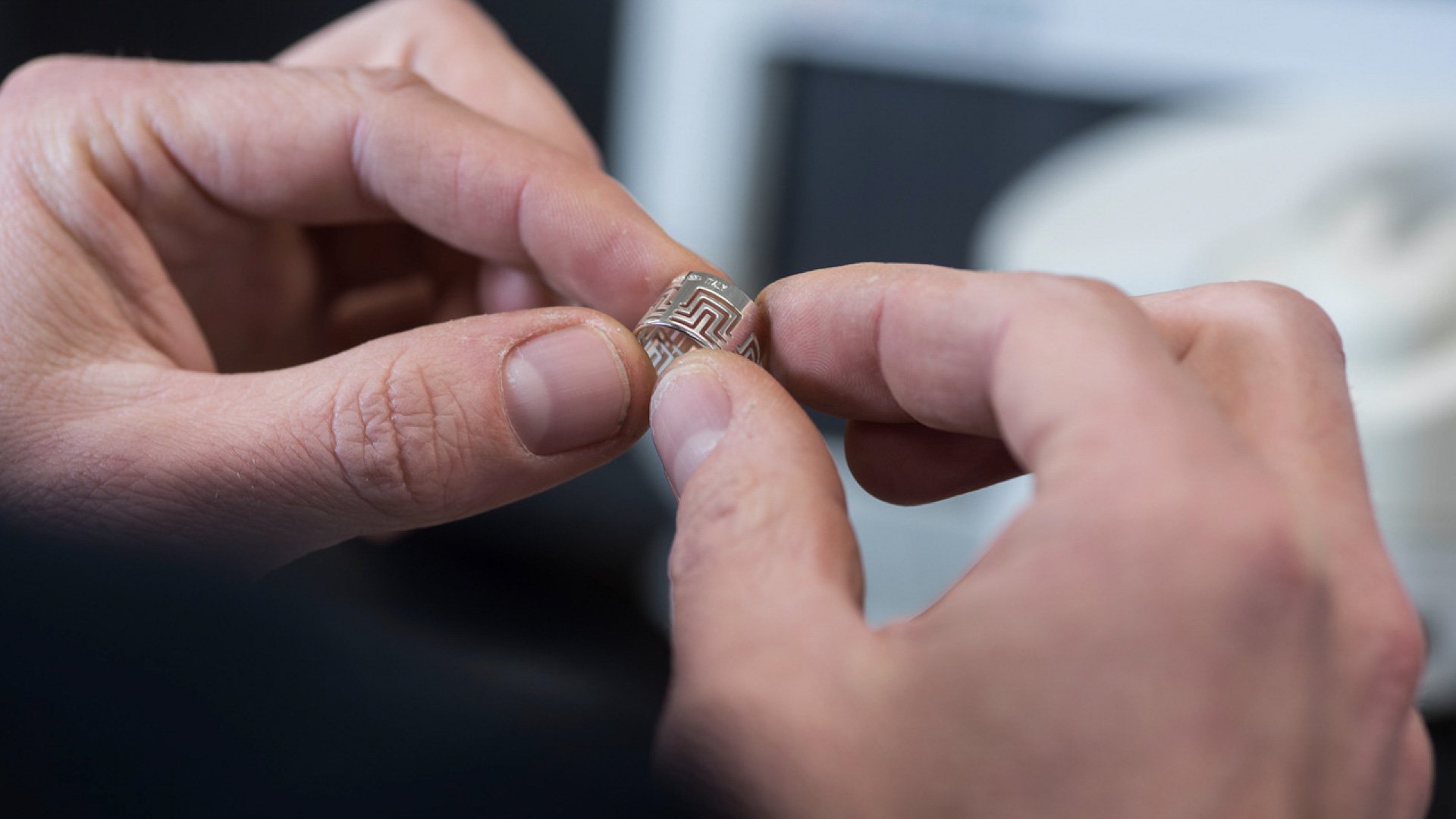 Manufacturing
An interesting point about writing instruments, in contrast to the watch industry, is that the benchmark of quality doesn't reside primarily in one country. Swiss-made mechanical watches are renowned for being the most reliable; when it comes to pens, however, several countries deliver different styles and feelings. While Japanese pens, like Namiki, Sailor, and Platinum, are very reliable and fluid to write with, they're known to be very conservative and understated in terms of style.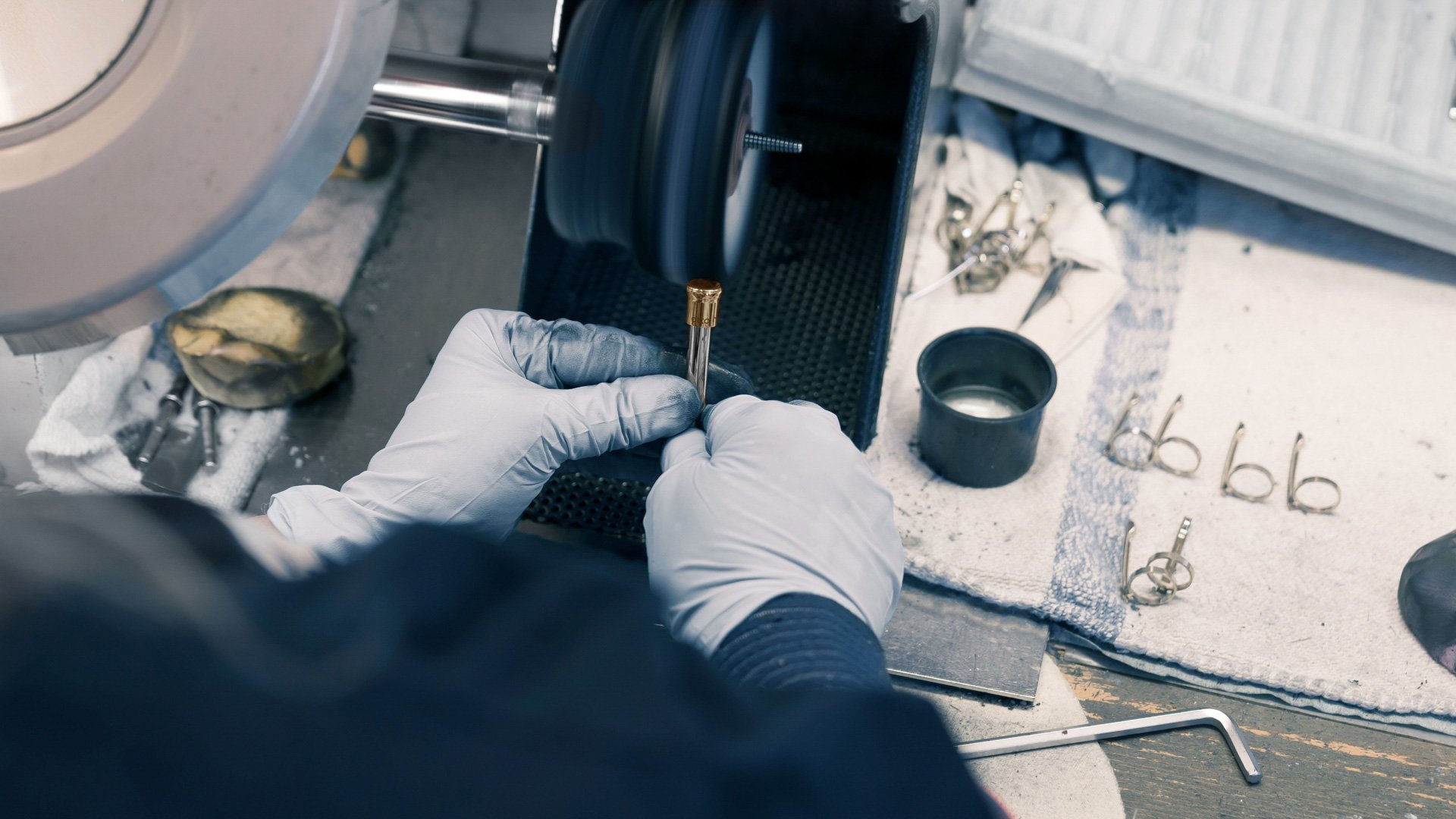 Italian brands like Montegrappa and Aurora are far more creative, colorful, and emotional. German Brands like Montblanc, Graf von Faber-Castell, and Otto Hutt feature an industrial look with high-end engineering. Swiss brands like Caran d'Ache and Edelberg use modern materials and are highly reliable when it comes to industrial precision.
Great Starters
When deciding on your first fountain pen, it all depends on what you want in a pen. That said, there are great options to suit all tastes and budgets. If you're looking for a smooth writer with a high-quality nib, then I would suggest a Sailor 1911 or Professional Gear with either a 14K Gold Nib (ca. 160€) or 21K Gold Nib (ca. 340€). If smooth writing alone isn't enough and you're also looking for German industrial quality and craftsmanship, then check out the Otto Hutt design04 with 18K Gold Nib, available for about 260€; it surely will not disappoint.
Taking it up a notch
If, in addition to a good nib and solid craftsmanship, you're also looking for tasteful details and functionalities such as a piston filling mechanism or decorated metal trims, then one of these options is sure to impress: the Montblanc 149 (ca. 850€); Pilot Custom 845 (ca. 900€); or Aurora Internazionale Limited Edition (ca. 880€). To truly feel nature in your hand, the Graf von Faber-Castell Classic in Ebony, Pernambuk or Grenadill Wood has become a classic of the industry and is available for about 620€ with 18K Gold Nib. Alternatively, the Caran d'Ache Leman Series is a great model to start with if you're looking for a well-crafted Swiss-made fountain pen with a smooth writing experience and a nice weight in the hand.
If you're looking to satisfy your desire for something unique that suits you to a T, look no further than the Zero Custom Fountain Pen using the Montegrappa Configurator (priced between 350€ and 600€, depending on the nib). I've created my own personal pen and I always enjoy the way it feels and writes. Plus, the customizer is extremely easy and fun to use.
Next level
Now, for those who are always after the very best, seeking handcrafted finishings such as Urushi lacquer or high-end techniques — I would definitely recommend a Namiki Yukari Royale in Urushi (ca. 1600€) or a Montegrappa Extra Otto (ca. 1700€) for the pinnacle of style and substance.
Otto Hutt design08 – form follows function
One of the latest and most interesting releases in the industry has been the Otto Hutt design08, which marks a new era of conceptual design and engineering in the construction of writing instruments. As mentioned above, Otto Hutt is a German manufacturer based in Pforzheim, a city known for its heritage in guilloché. The design08 was just announced a couple of weeks ago, masterfully designed by Mark Braun, who is known to the watch industry for his design of the Metro of Nomos Glashütte.
Mark put all of his creative genius to work for the creation of the design08, along with the manufacturing engineers at Otto Hutt. The result is an amazing Bauhaus-inspired writing instrument in ruthenium featuring vertical and horizontal guilloché. For this model, Otto Hutt engineered a Pull + Twist filling mechanism, which is both useful and slick. It provides the opportunity to uncap your fountain pen safely from the back without activating the filling mechanism while adding a mechanical feel when unlocking the piston. When the cap is closed, the individual pen number is always visible on the opposite side of the clip.
The grip section offers a unique visual appearance while providing a practical and sturdy grasp on the pen. Last but not least, instead of a cliché black PVD or rhodium plated 18K gold nib, Otto Hutt has gone for a more distinctive and unconventional 18K yellow gold nib, which is extremely pleasant to write with. First deliveries of this piece will be shipped at the end of April/beginning of May of this year (click here for details). I simply can't recommend it enough.
Comparing pens and watches
To understand a new passion, it's useful to compare a similar concept that we already know and love. To that end, I would like to propose a challenge: the watch vs pen comparison. The Montblanc Meisterstück could be compared to a Rolex Datejust. It's emblematic of the industry, has featured the same design for decades, and remains both reliable and stylish.
A Namiki Yukari Royale in Urushi can be compared for its understated sophistication to a Breguet Classique in Email Grand Feu.
The Montegrappa Extra Otto shares a similar vibe to the Audemars Piguet Royal Oak. The Pelikan M1000 can be compared to an Omega Speedmaster for the longevity and reliability of its functions in even the harshest conditions.
Go out and try fountain pens
These are just a few comparisons that come to mind. I've met many great watch collectors in recent years, from Qatar to the USA and up to Switzerland. We all share a few things in common: a fondness for beauty in manufacturing, and the desire to wear or use an everyday item that imparts emotion into our hectic lives.
You can only begin to understand the beauty of fine writing instruments once you start using one; once you recognize how much work goes into such a masterpiece.
Trying is believing…
Make sure to visit InkStable to read more about pens and accessories.