Windup Watch Fair San Francisco — An Enthusiast's Playground Of Independent Watch Brands
Come for the watches, stay for the people
Windup Watch Fair — a multi-day, multi-vendor watch event — has come and gone from San Francisco. Organized by our colleagues at Worn & Wound, I attended all three days. In my opinion, it was a huge success. From Friday, April 28th to Sunday the 30th, hundreds of people came, handled watches they'd never seen in person before, talked with brand owners and designers, and, of course, bought watches. The weekend was filled with excitement as we met both new watches and people. For me, it reaffirmed the great service that the Windup fair is to the American watch community. It also got me thinking that we need more events like this around the world.
I live in the San Francisco Bay Area, not San Francisco itself. That only means I got to take the ferry in every day for the fair — not a bad way to travel. The fair was held at the same location as last year, 511 Harrison Street. It's a short and scenic walk from the San Francisco Ferry building. What was different this year is that the fair expanded into a two-level event that took up the entire venue. There were at least twice as many brands this year. I don't know exactly how many people attended this year versus last year, but on Saturday, the place was packed, upstairs and down.
Lots of brands, LOTS of watches
Windup Watch Fair was a who's-who of independent brands, averaging in the mid-range price-wise. There were some bigger players present like G-Shock, Citizen, and Bulova, but they were the exception. Well-known independent staples like Oris, Christopher Ward, and anOrdain were present, and so were many smaller independents, such as Brew, Serica, and Studio Underd0g. Having expanded to a two-floor event, there were also brands there that I was less familiar with. These included Bravur and Depancel, which both showed off some excellent chronographs. The full roster of brands can be found on the San Francisco Windup Watch Fair page.
For people who like watches, Windup Watch Fair was like being a kid in a candy shop. Watches were everywhere. Brands set up displays on tables in rows, dividing up the space into wide aisles. All brands brought a wide roster from their catalogs, and most were actively selling watches. Others, like anOrdain, were allowing potential buyers to handle and inspect their models up close before hopefully signing up online to purchase. For the most part, everyone was all smiles on both sides of the tables. Sellers were happy to have people try on watches and talk shop, even if it was apparent that a purchase might not happen.
What's important to note is that this event provided an opportunity for brands — regardless of size — and enthusiasts to connect face to face. Windup is all about getting watches in people's hands and on their wrists. Most small and medium-sized independents operating in the low-to-medium range (although Fears was there with some decidedly high-end beauties) rely on online sales. Most of these brands don't have storefronts or a dealer network to distribute through. While buying watches online certainly works well enough, it doesn't compare to seeing and handling watches in person.
The people made the experience
It was an excellent experience for me to see and handle watches I'd only seen online, though I'd certainly written about some of them before. Also, with many of the brands consisting of only a handful of employees, more often than not, I was talking with people directly involved with the watches I was handling. For example, anOrdain had one of its enamelers working the booth. Oris was manned in part by the CEO for all of the Americas. Similarly, the founder and CEO of William Wood was running the brand's table. Examples like that were everywhere. You don't get more knowledgeable or passionate sales representatives than that.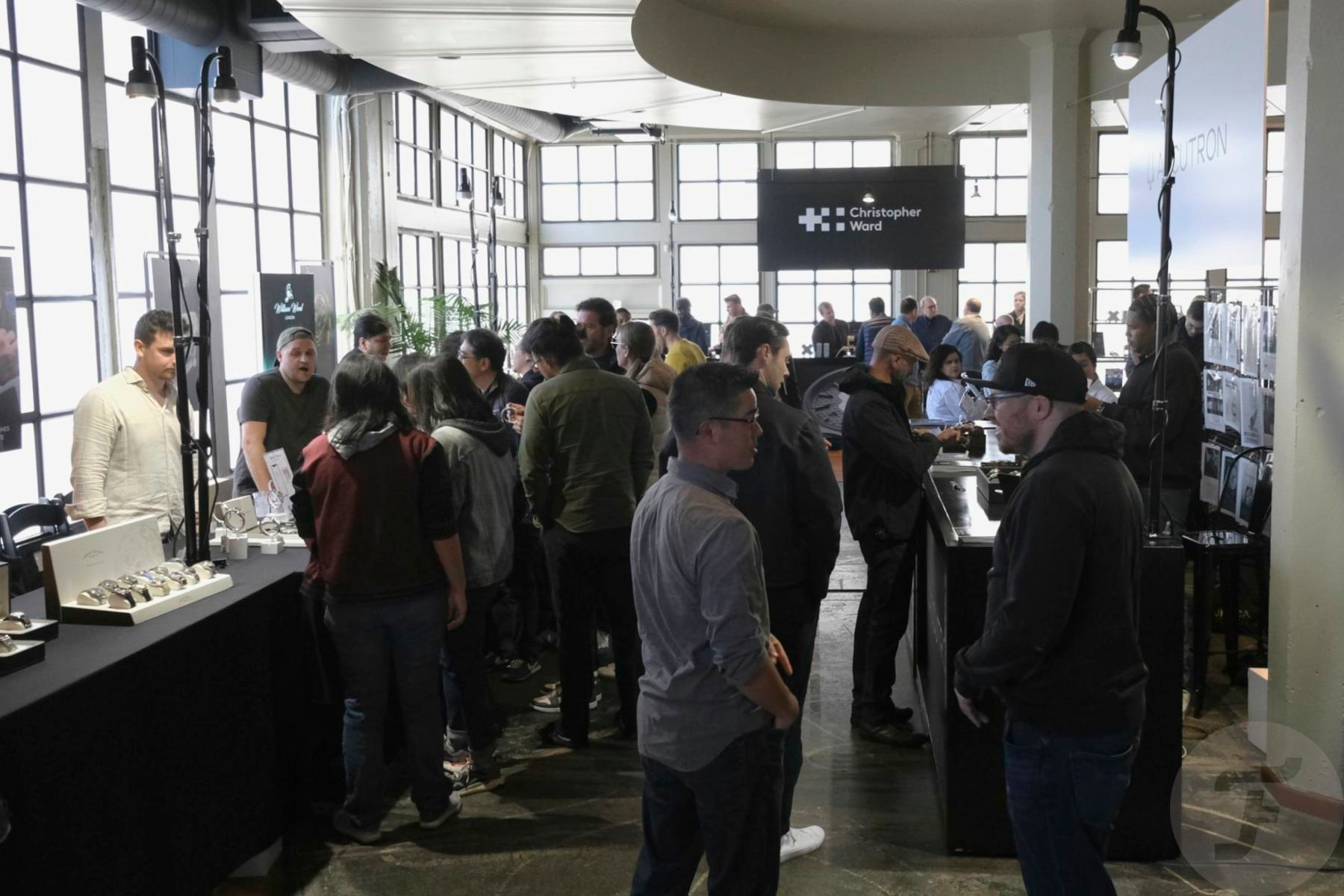 The watch fam came out
What was equally refreshing for me was to see not only how many people but also how many different kinds of people attended the event. Complecto, a watch community dedicated to inclusion and diversity, hosted a lounge downstairs for people to take a load off. Its members also made the rounds and said hey to everyone. In those three days, I saw watch enthusiasts of all kinds from all walks of life. There were older people, young people (I saw a parent buy their kid a watch — and not a cheap one), and every age in between. I saw just about every ethnicity and gender as well. Some people arrived with some serious wrist candy on, pointing to where they were on their collecting journey. Others were just beginning theirs and taking mental notes on which brands they might want to own.
No matter what, people were there for the watches and there for the community. I met many people, with conversations just arising naturally, usually after a glance at someone's wrist. Almost everyone reiterated the same sentiment: it was awesome to be able to be among their peers and, perhaps more importantly, be able to handle and purchase these watches in person. Some people had attended last year's Windup Watch Fair, but for many more, it was their first time.
Not just watches
Watches were certainly the focus of the fair, but they weren't everything. I already mentioned the Complecto lounge. There was a bar as well, slinging drinks all day, every day for those so inclined. A rotation of food trucks posted up outside in the courtyard each day, offering crucial watch-shopping fuel like burritos and burgers. Windup also hosted a series of talks over the weekend, letting those interested get more insight into certain brands and aspects of the industry. Oris, to everyone's delight, brought the ever-popular Hölsten Oris Bear and stationed it at the brand's photo booth.
But watches weren't the only things for sale either. It hardly needs to be stated that watch enthusiasts are usually gear- and gadget-oriented people in general. It made sense to find tables offering fountain pens, pocket knives, and even dress shoes. I almost bought a Seiko alarm clock. However, I'm not quite ready to take my obsession with time instruments to that level. My phone will continue to serve as my alarm…for now.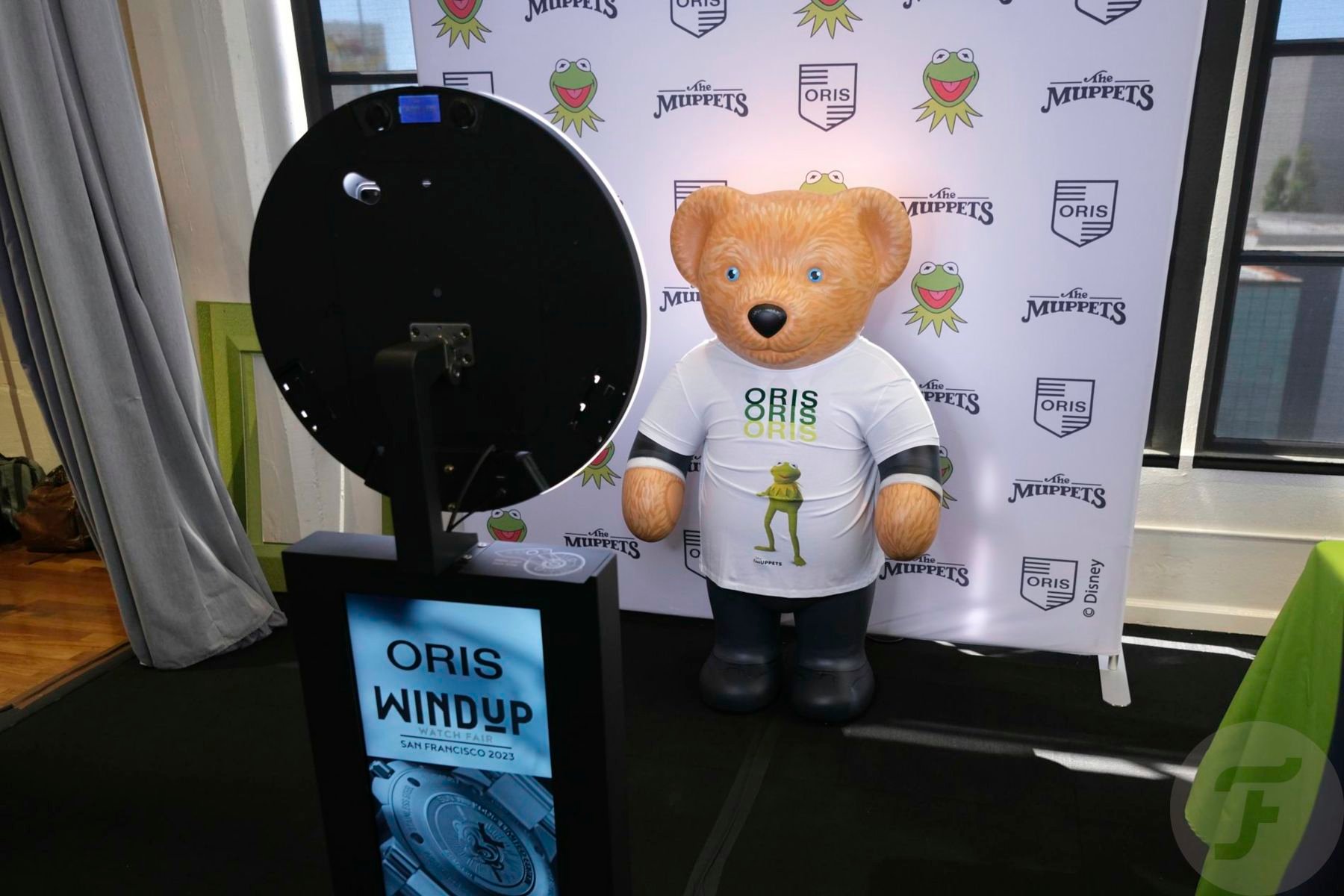 The world needs more Windup
Were my feet sore after three days? You bet. Were my cheeks sore from smiling? Also yes. Windup was a whirlwind of watches, people, and passing time. I'm already looking forward to attending next year's fair. But this isn't the only one! The Windup Watch Fair will soon be in Chicago and then in New York this fall. That's a solid spread across the United States, but I feel like Windup could set up in Denver, Austin, and Tampa as well and attract just as many people.
And really, after seeing how thrilled people were and talking with brands that were happy to get their watches in people's hands, I see the importance of events like this. They're not only important for selling watches and building brand recognition but also for building community. Windup is only a US-based endeavor, but I see a need for fairs focusing on independent watch brands wherever there is a concentration of watch enthusiasts. What do you think? Where do you want events like this to occur? Do you have any similar events near where you live? If you were at Windup San Francisco or plan on attending one of the others this year, let us know!
More information about the Windup Watch Fair can be found on the official site. You can find more of me on Instagram @WatchingThomas.