Wrist Game Or Crying Shame: Breguet Tradition 7027
Would you find your way to this Breguet for €11,999?
Come one come all to Wrist Game or Crying Shame. This week, we look inside the dial with the Breguet Tradition 7027 in yellow gold. But first…
Last week, we took a look at the very first Tudor Black Bay model. This ETA-powered variant has earned its Smiley Face nickname due to the arc-shaped font on its dial. Despite the very lively comment section, 80% of you showed us your pearly whites on the way to a Wrist Game win. This week, we go way upmarket with the Breguet Tradition 7027. Let's see what you think.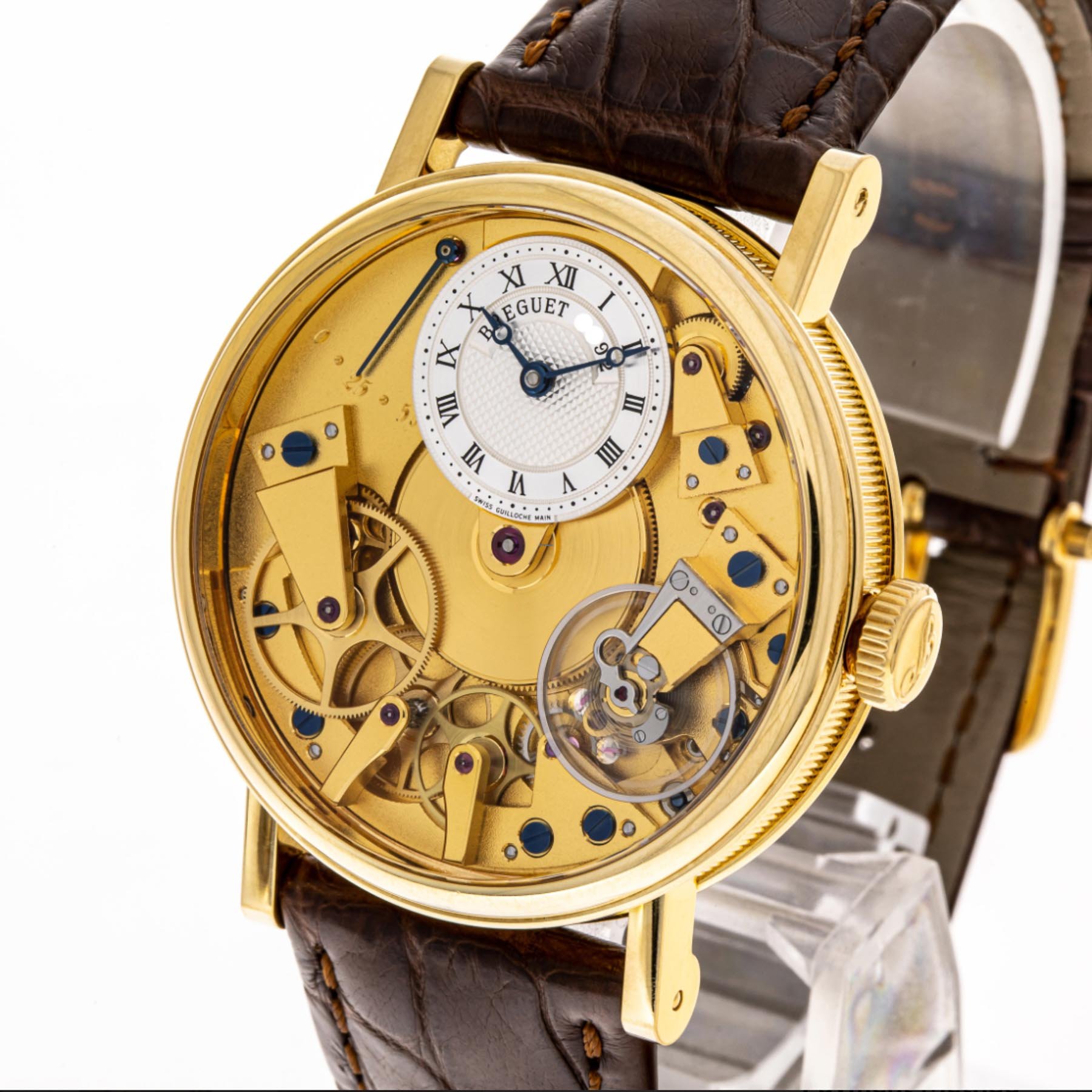 Breguet
I often talk about growing up and learning about watches and brands. My Dad knew and knows quite a bit, but we were also the recipients of quite a bit of in-store learning during the early '90s. I've mentioned this before, but this was a period when mechanical watches truly made a comeback after falling prey to the quartz crisis in the '70s and then a subsequent Miami Vice era of glitzy watches in the '80s.
In the '90s, watches like the Reverso and the Calatrava became big names again. Alongside these names, there were the two "B's" — Blancpain and Breguet — and wow were they expensive. I feel like both companies, especially Breguet, struggled to offer a watch below five figures. Honestly, they were quite serious-looking and, sorry, boring to a teenager. I'm not sure if today's Breguet Tradition 7027 would have sparked my interest at the time, but it definitely does now.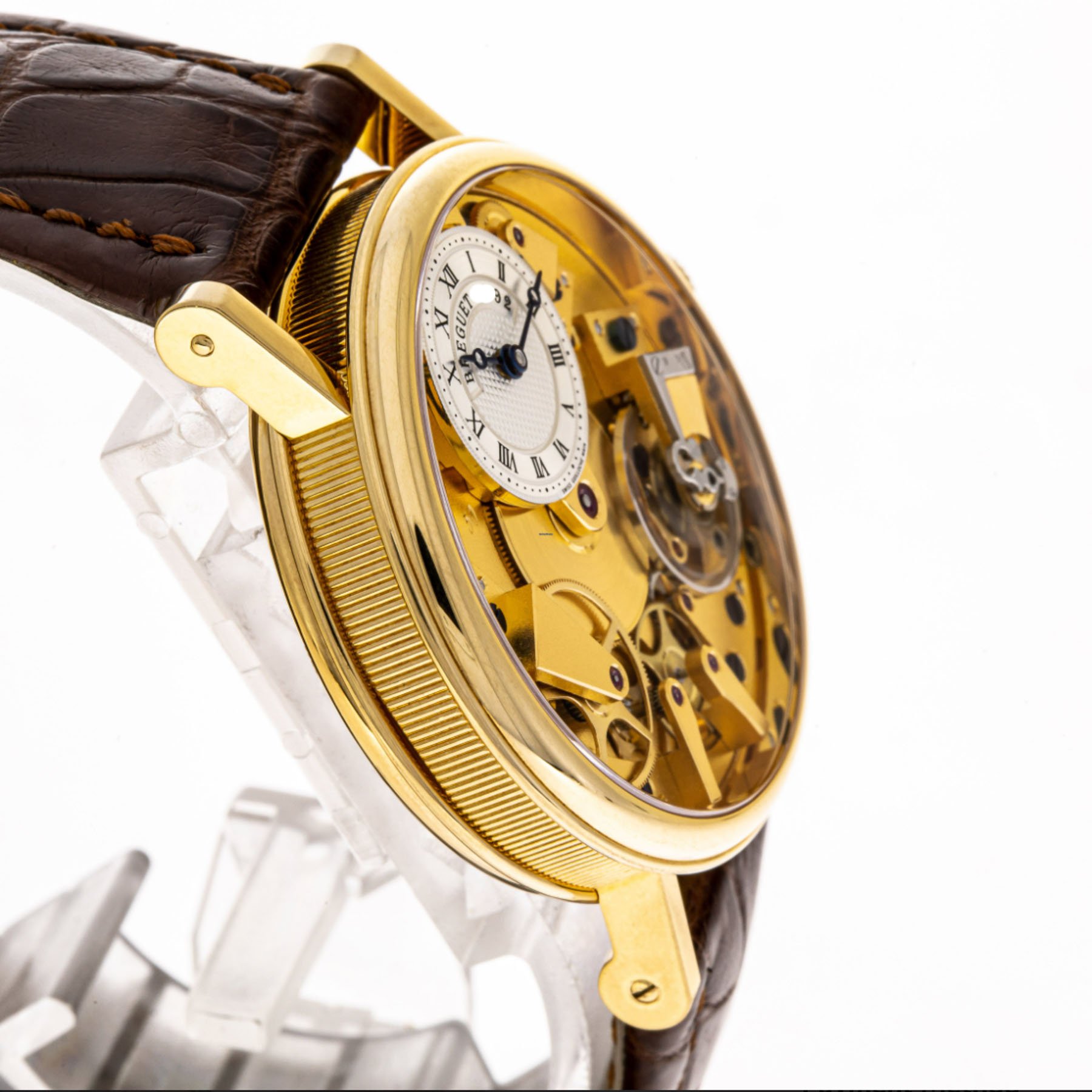 The Breguet Tradition 7027
Today's Breguet Tradition 7027 first debuted back in 2005 and it must have been fairly shocking for the time. Here's a watch with an open dial with just a touch of the, ahem, traditional with its small guilloché dial below 12 o'clock. It also contains a detail I've always loved on a Breguet but forgot to mention and that's the reeded or coin-edged case flanks. Aside from those customary traits, the overall look is fairly avant-garde yet classical.
The Breguet Tradition 7027 contains some interesting technical traits. The 507 DR is a manual wind movement with 50 hours of power reserve and a display for those hours on the upper left of the dial. It also uses the Breguet "Pare-chute" form of shock protection that debuted in the early 1800s. You can see this right around 4 o'clock where the mainspring is located. Speaking of which, Breguet calls out the use of its own Breguet overcoil, which became a standard for most watch companies after the late 1800s. You can read more on this key innovation here. Note that such innovation seems common today, but it was groundbreaking at the time and still lives with us.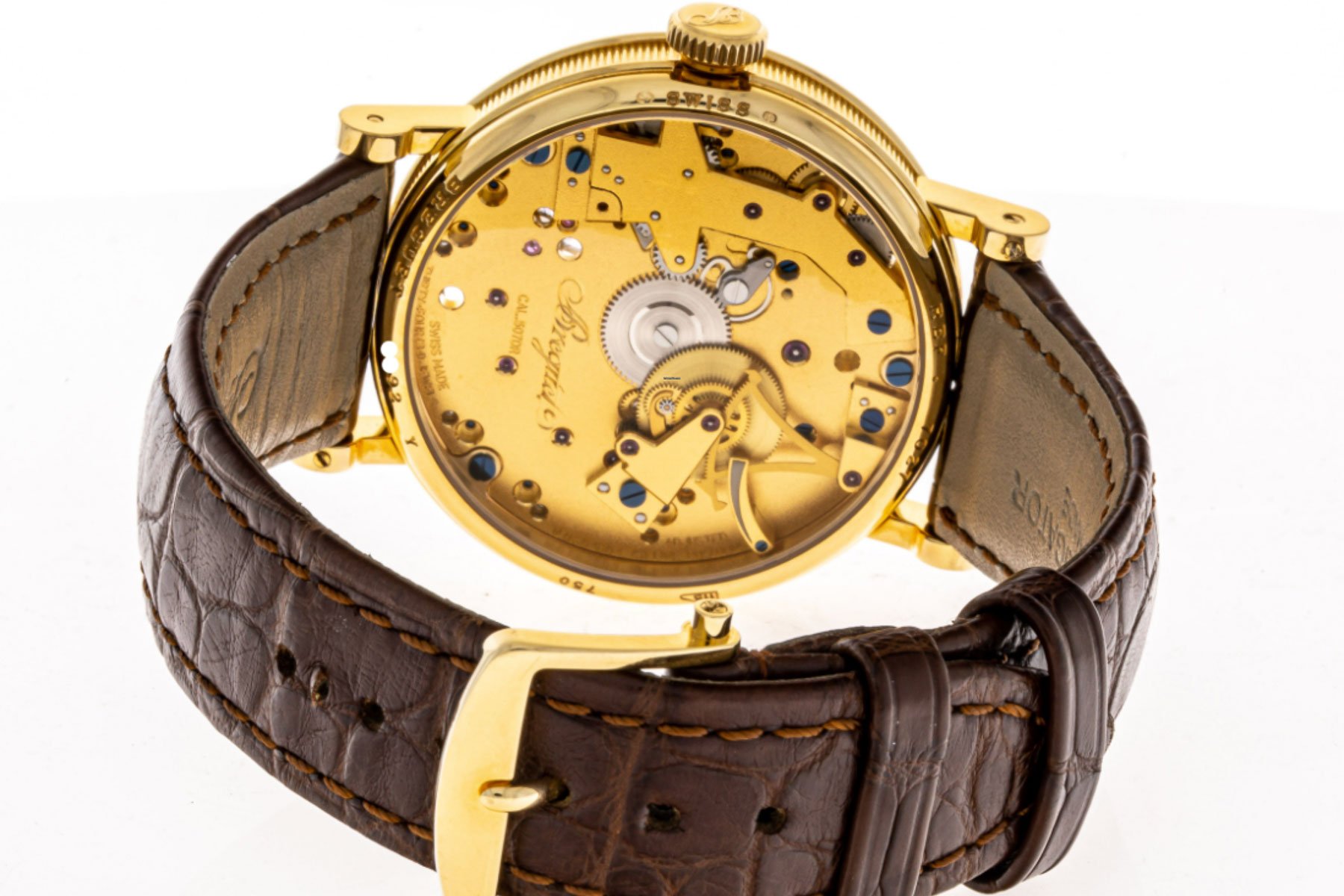 The looks
For those of you who know me — if you don't, just look at the types of watches I cover — a watch like the Breguet Tradition 7027 isn't my normal cup of tea. It's a dress watch and most of its innards are visible on the front side of the watch. Normally, I just don't gravitate towards such things. However, last year, I attended the Geneva Watch Days events and I was fortunate enough to visit a brand that I'd long held in high regard. That brand was MB&F. Even though that brand's designs are very "open", I've always enjoyed their whimsy and airiness. Specifically, I love the Legacy Machine LM101, but they're incredibly expensive and rare.
My claim, which is probably a bit bold, is that the Breguet Tradition 7027 could be seen as an inspiration to the more recent MB&F. The 7027 lacks the "3D" bubble aspects of the LM101, but there's a fineness to the mechanical elements in common. On top of it all, the Tradition is available and more affordable if that's a word worth using.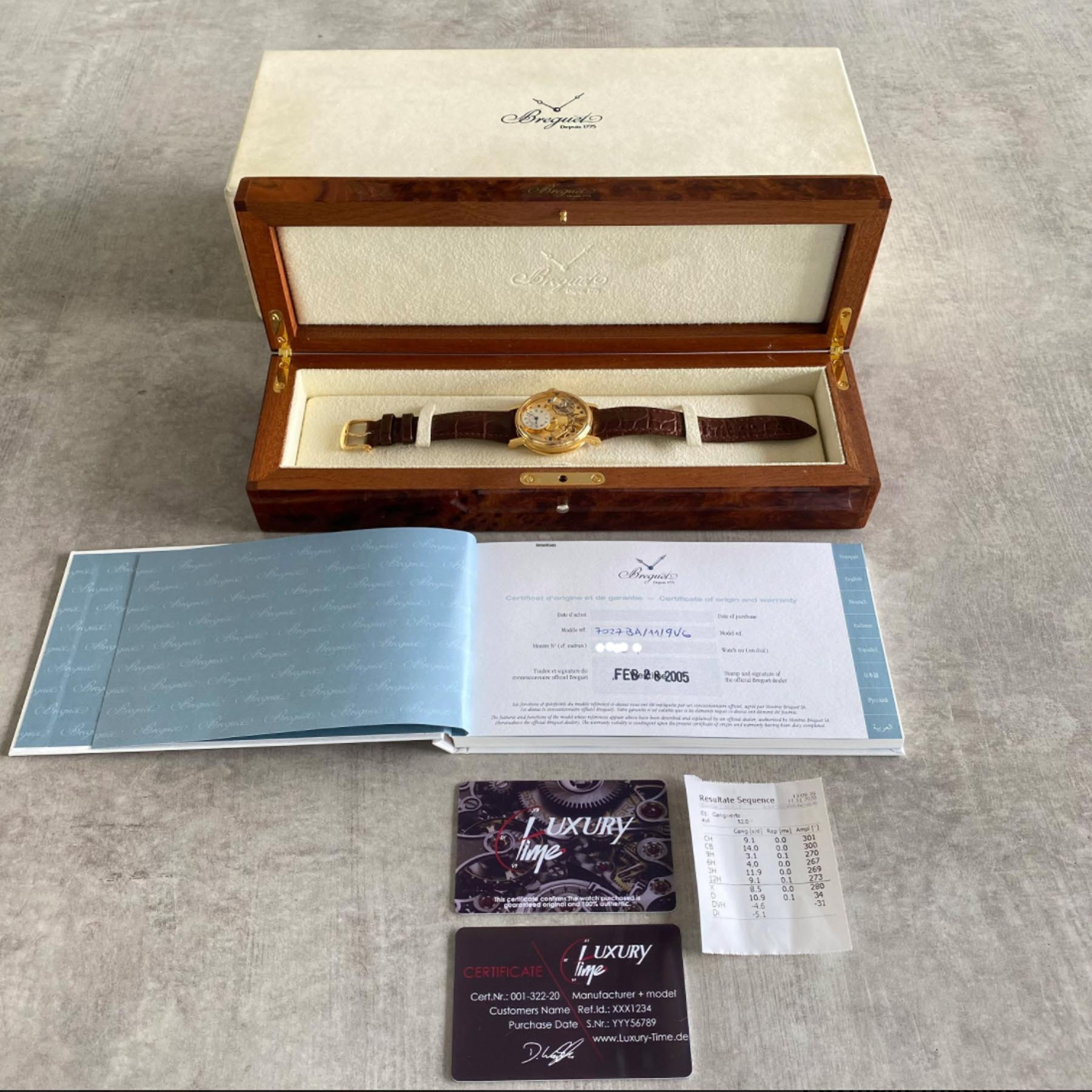 Today's candidate
I stumbled upon today's Breguet Tradition 7027 on Chrono24 and it looks like a really nice and complete example. The watch and photos belong to seller Luxury Time in the home of Hochdeutsch — Hannover, Germany. The 18K yellow gold watch dates to 2005 and comes with the box and papers. It also comes with its original gold buckle and crocodile strap. What I really like, though, is that this watch lists for €11,999. That seems like a really sweet deal. Sure, you may need to factor in a pricey service, but let's figure on a couple of thousand max. For reference, a quick jump to the Breguet site shows a nearly identical 7027 (they've jazzed things up with a darker dial) and it retails for €25,600! That's a serious difference and it goes to show that I really don't understand watch collectors. Breguet is a brand with real history, which makes some beautiful pieces, so go figure.
With that, it's time for you to vote on this Breguet Tradition 7027. Do you find this as a relatively affordable way to enter the realm of Haute Horlogerie or are resale values for watches like this depressed for a reason?