Wrist Game or Crying Shame: Breitling Cosmonaute Lemania 1873
Will you buzz the tower on this Breitling Cosmonaute for $5,122?
Welcome back to Wrist Game or Crying Shame, our weekly series where you decide if a watch has what it takes to spend time on your precious wrist.  This week, we'll head back to the time of Maverick, Goose, and the Iceman with a look at an 80's/90's chronograph in the Breitling Cosmonaute.  But first…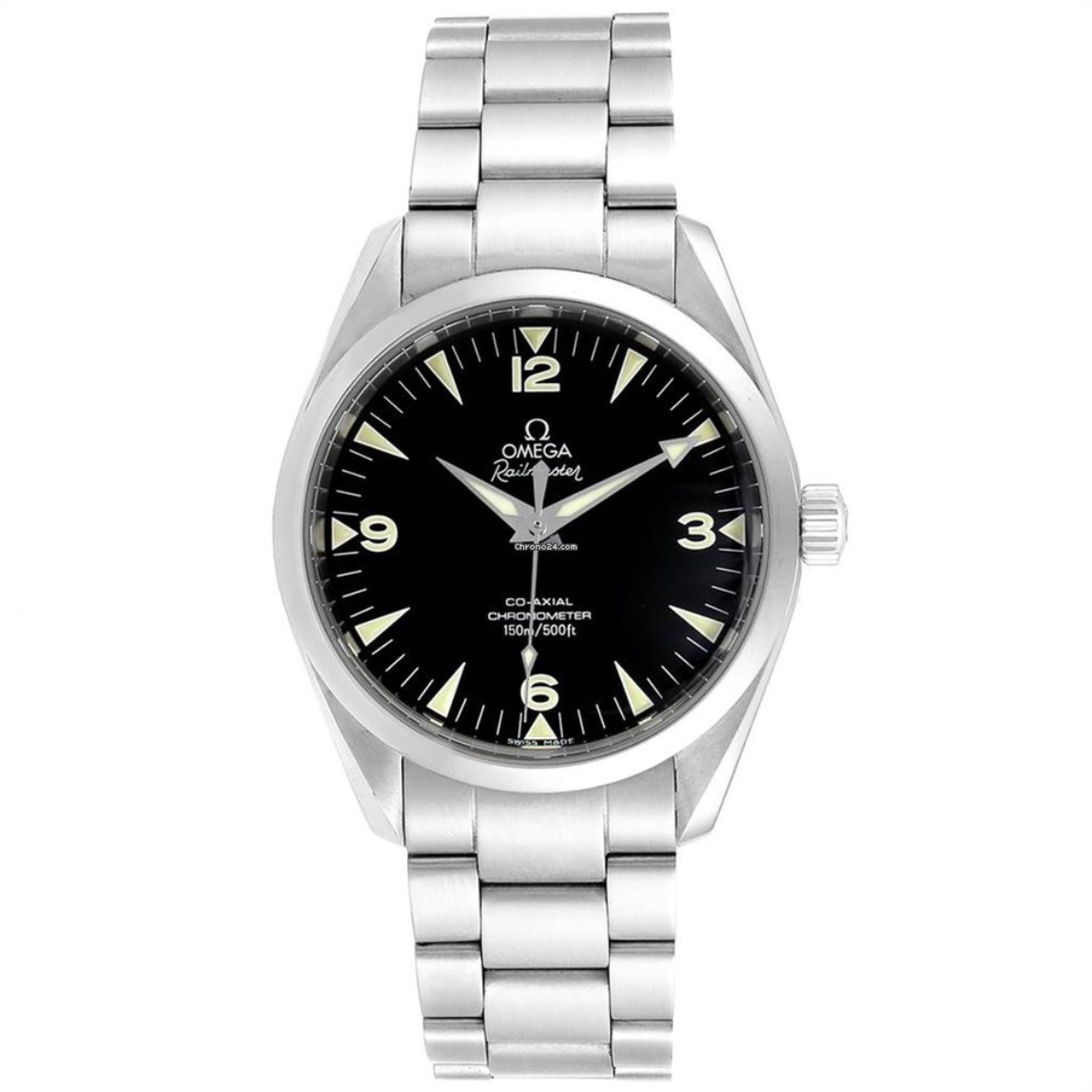 I honestly need to start choosing more controversial watches because you readers keep finding favor with the pieces in our series.  Last week's Omega Aqua Terra Railmaster in steel and 39mm stormed to a landslide 71% Wrist Game win and that was despite a few cranky comments!  Bring 'em on, we love the entertainment and, after all, we always have the last word…  So, if last week's rider of the rails got you all hot and bothered, will a timepiece meant for the heavens get you as excited as a tween that's headed to a Jonas Brothers concert?  Let's see…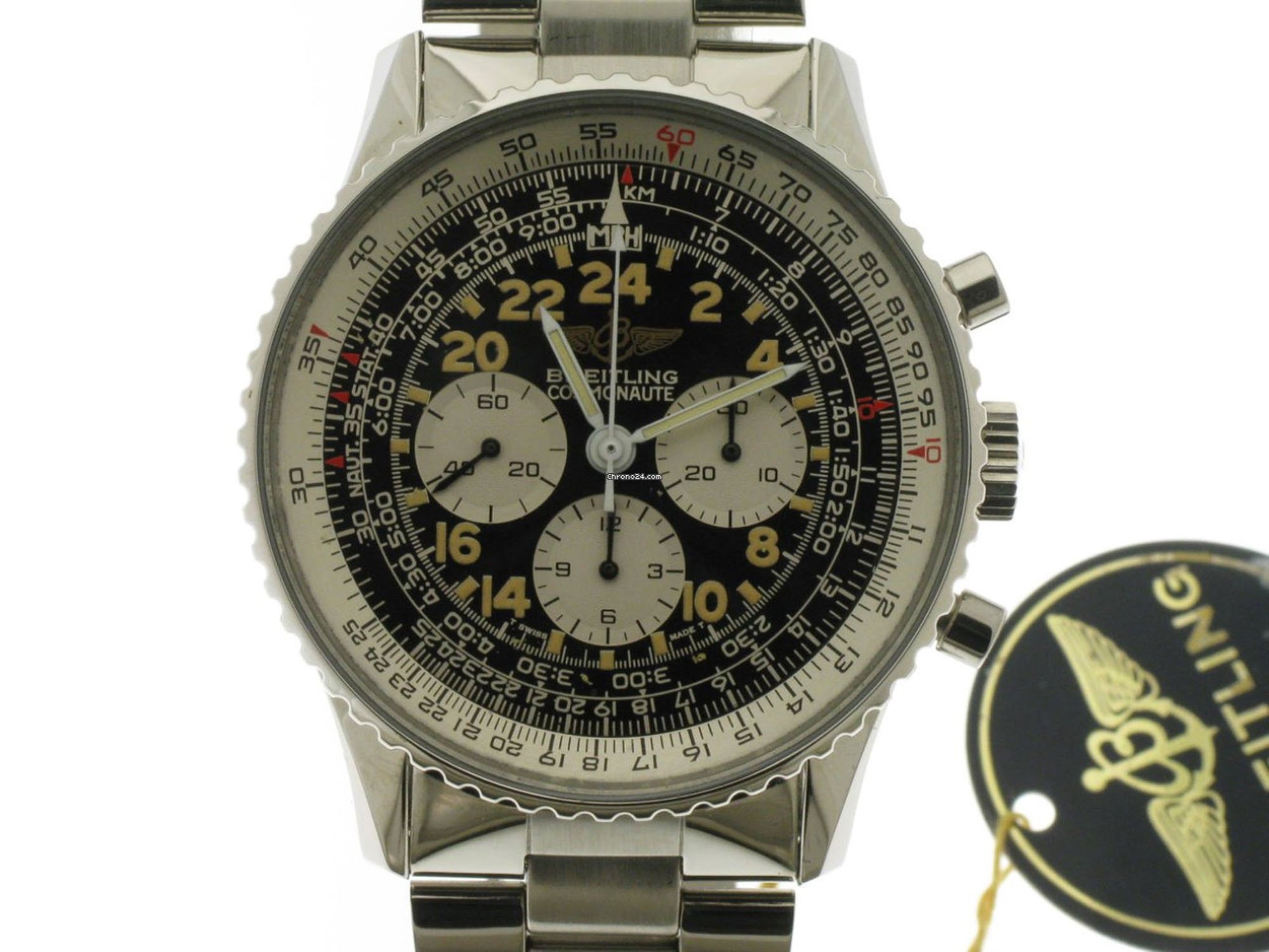 In the pantheon of chronographs, there's little argument that the Breitling Navitimer belongs alongside the all-time greats.  Despite the fact that its appearance is busier than a Shinjuku crosswalk on a Friday at 5pm, it's a legendary tool watch meant for aviators.  Well, aviators who know how to use a slide rule…good luck finding those today!  In 1959, which was several years after the Navitimer's introduction, it turns out that pilot and Mercury astronaut Scott Carpenter (who was a Navi wearer) made a request for a special version of this chronograph.  You see, Carpenter wanted a 24-hour dial on his Navi and this gave rise to the Breitling Cosmonaute (John Glenn also had one that's coming up for auction).  If you believe the internet – and everyone should on everything – consumer versions came out around 1962.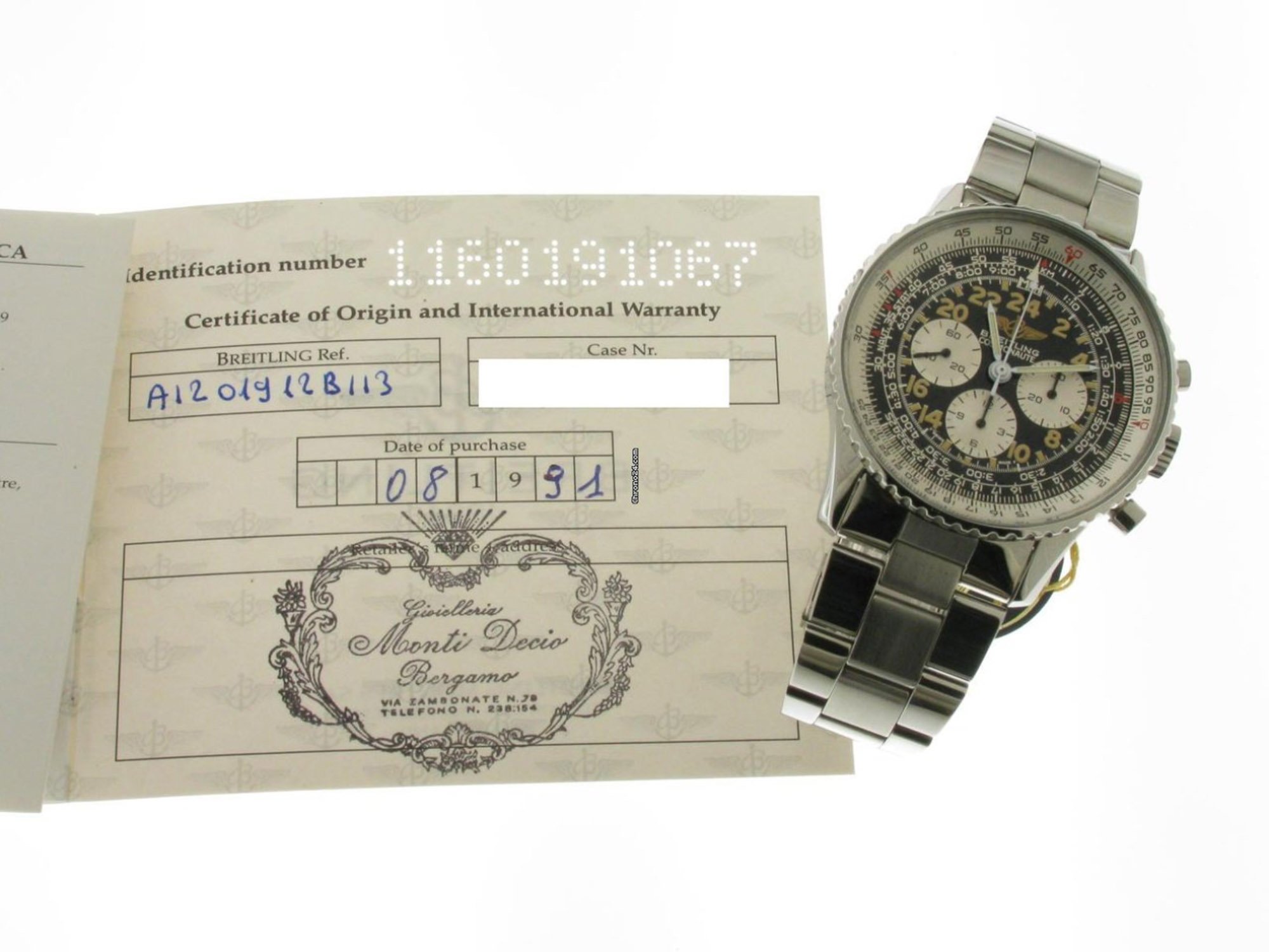 I happen to own a later 60's version that I bought a few years ago in Germany at a consignment shop after a widow dumped it off days after her husband's death (so much for never owning a watch and looking after it for the next generation!) and despite it ranking as one of the most illegible watches I own, I find it utterly charming and purpose-built.  I'll rephrase my former comment; the Breitling Cosmonaute isn't unreadable, it simply requires you to concentrate on the real time as the hour hand is rarely where you think it should be.  In the early days, both the Navitimer and Cossie were powered by the sublime column wheel-equipped Venus 178.  If you're wondering how the Cossie differed mechanically, the hour hand was simply geared to run at sloth-like half speed.  Breitling used these movements until they ran out of them sometime in the early 70's before switching to different case styles and movements for both the Navi and Cossie.  In 1979, coinciding with the death of Disco, Breitling succumbed to the quartz revolution and filed for bankruptcy.  But as we know, a resurgence was in the making…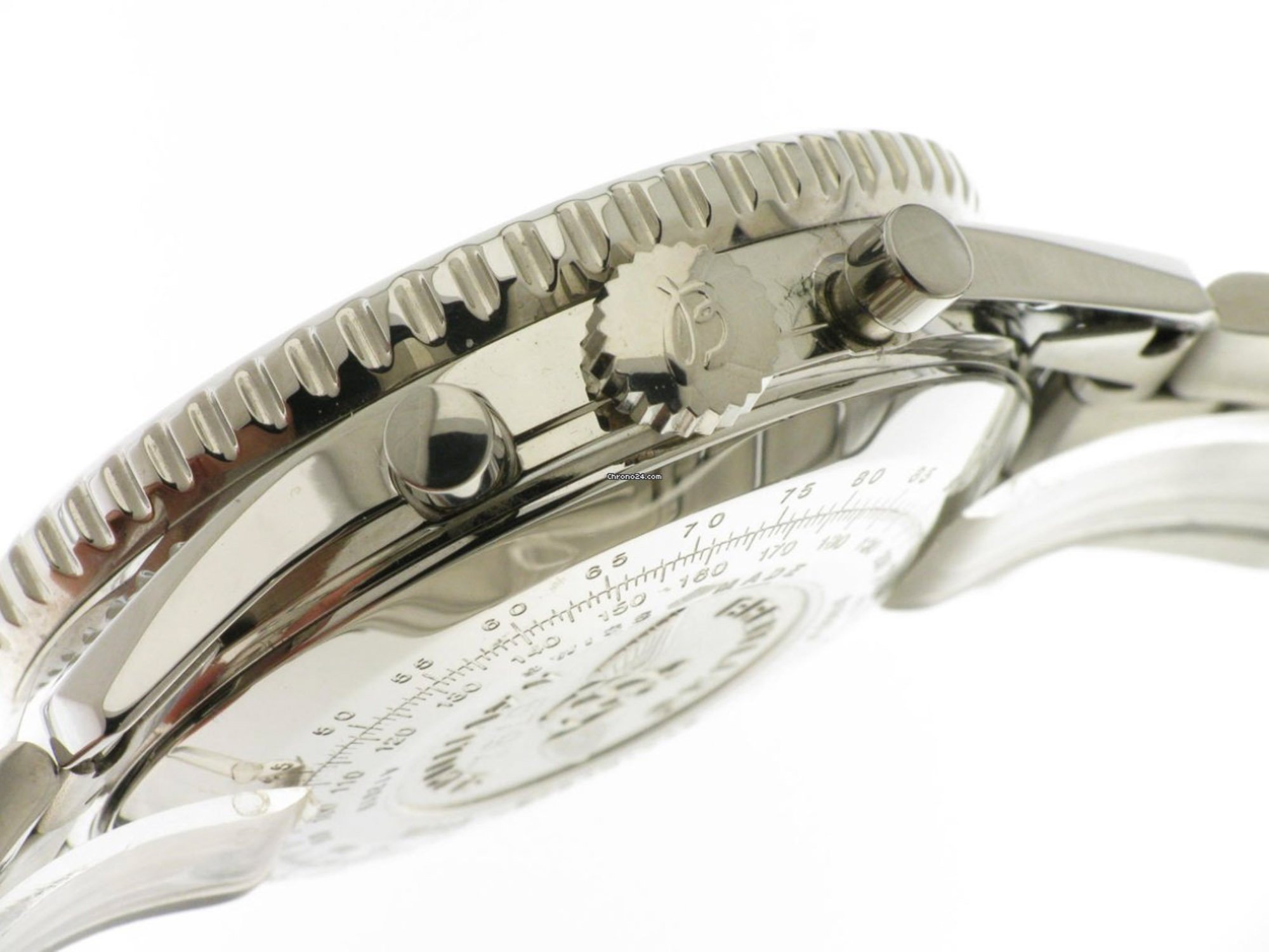 In the early 80's Breitling returned with a host of new watches and it was actually 1985 that saw the return of the Navitimer and the Breitling Cosmonaute with the reference 81600.  This time, though, the roughly 41mm cases came with a Lemania 1873 (hello, Speedmaster) and mineral glass crystal.  But don't worry, that crystal along with the snap back case design and pushers kept these watches as interested in going swimming as a herd of house cats.  (By the way, Carpenter apparently dunked his hand into the ocean deep upon splashdown and it didn't end well for his Cossie.) And while we may rue the passing of the Venus 178 for a slightly more pedestrian movement, these new Breitling chronographs kept old school looks and added 80's requirements such as all gold or a gold bezel!  Of course, stainless models were available and planet "inox" happens to be where our space capsule stops today.
The Breitling Cosmonaute we have today comes via Chrono24 and from the land where there are currently more Paul Newman Daytonas than on our earth 50 years ago: Italy (the watch and photos are the property of the seller).  From what I can tell, this watch is truly "new old stock" and not someone's new, old stock which is typically the case.  The chamfers are strong, the box, papers and hang tag are present and it even contains a cool oyster-style Breitling bracelet.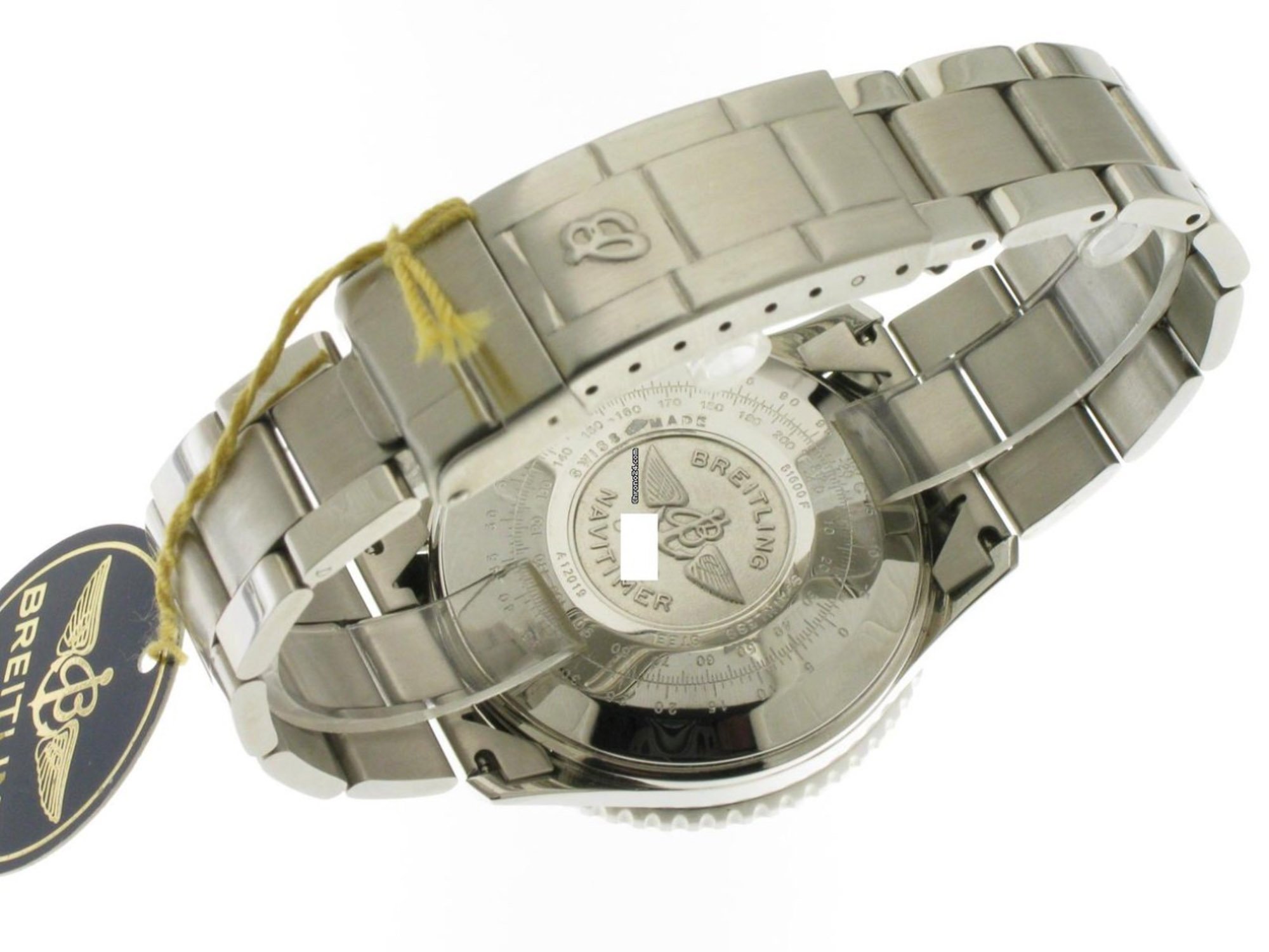 For the life of me, I cannot confirm if this accessory was constructed by one Gay Freres, but its inclusion should inspire gaiety indeed!  This watch has a nice looking tritium dial and that's more than most can say as the aforementioned dreaded H2O has crept into most models of this era.  And if all those measurement scales leave you wanting for more, flip this piece onto its backside and behold a temperature conversion scale.  I won't lie, after living in Europe for the better part of 8 years, I still don't know what the difference is between Celsius and Fahrenheit!  Before we get to the $5,122 question, some readers might say "why wouldn't you buy an older 60's model instead?"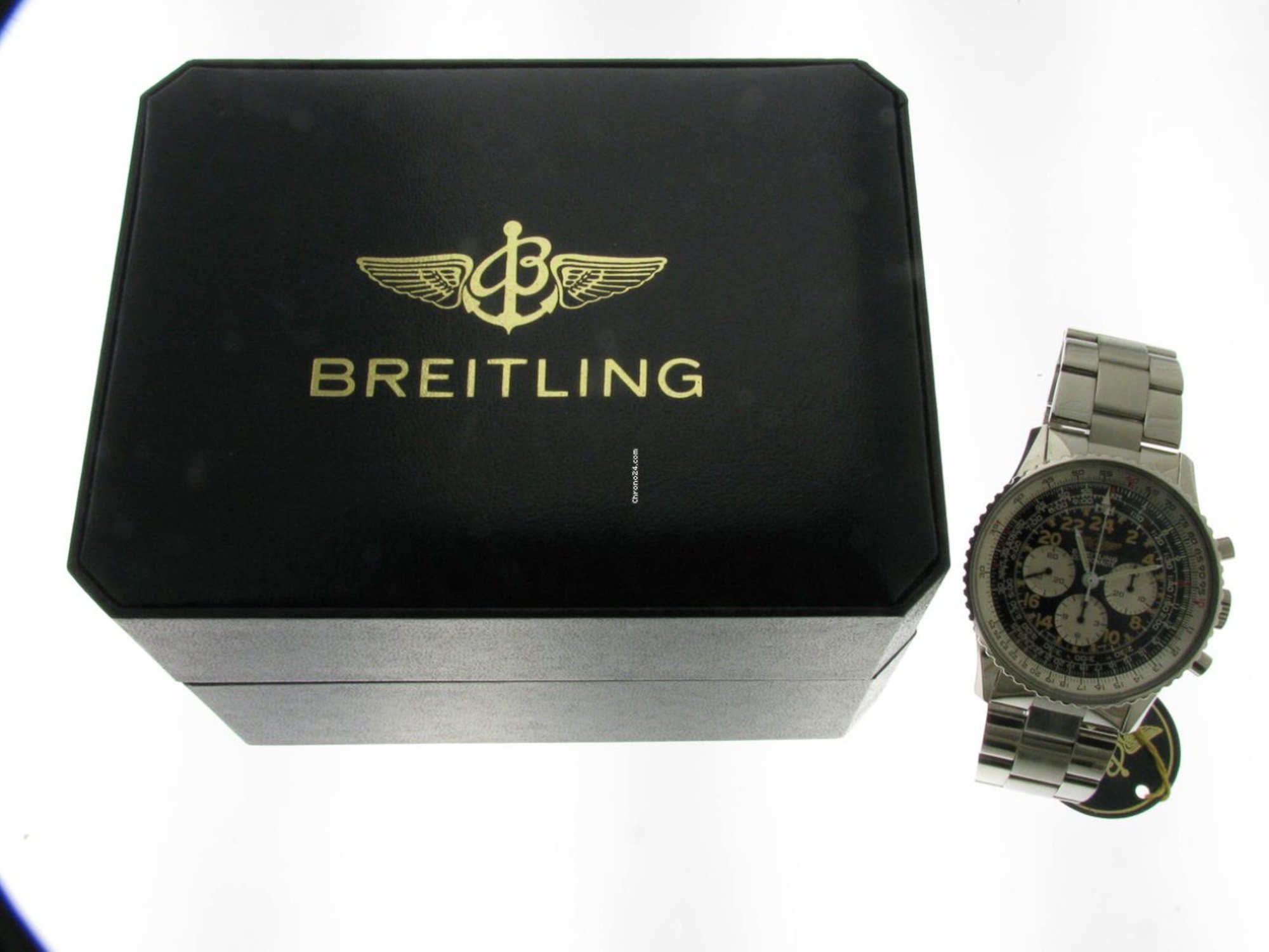 Well, friends, those have gone decidedly more expensive it seems and watches in the $5K range often have lugs that look as if members of my freshman metallurgy class brought them to the grinding and polishing wheels and gave them the old college try.  And if the case on one of those older pieces is ok, then it's usually the dial that looks like a vampire during daylight.  So yes, this revived Breitling Cosmonaute comes in at $5,122 and that's not cheap for an 80's/90's Breitling, but just soak it in – but don't really soak it – and then cast your vote.
Breitling Cosmonaute Lemania 1873