Wrist Game or Crying Shame: Omega Aqua Terra Railmaster
Are you leaving the station with the Railmaster for $3,590?
Welcome back to Wrist Game or Crying Shame where we bring power to the people by letting you vote on whether a watch is worth your time or not.  This week, we take a look at the one and only Omega Aqua Terra Railmaster.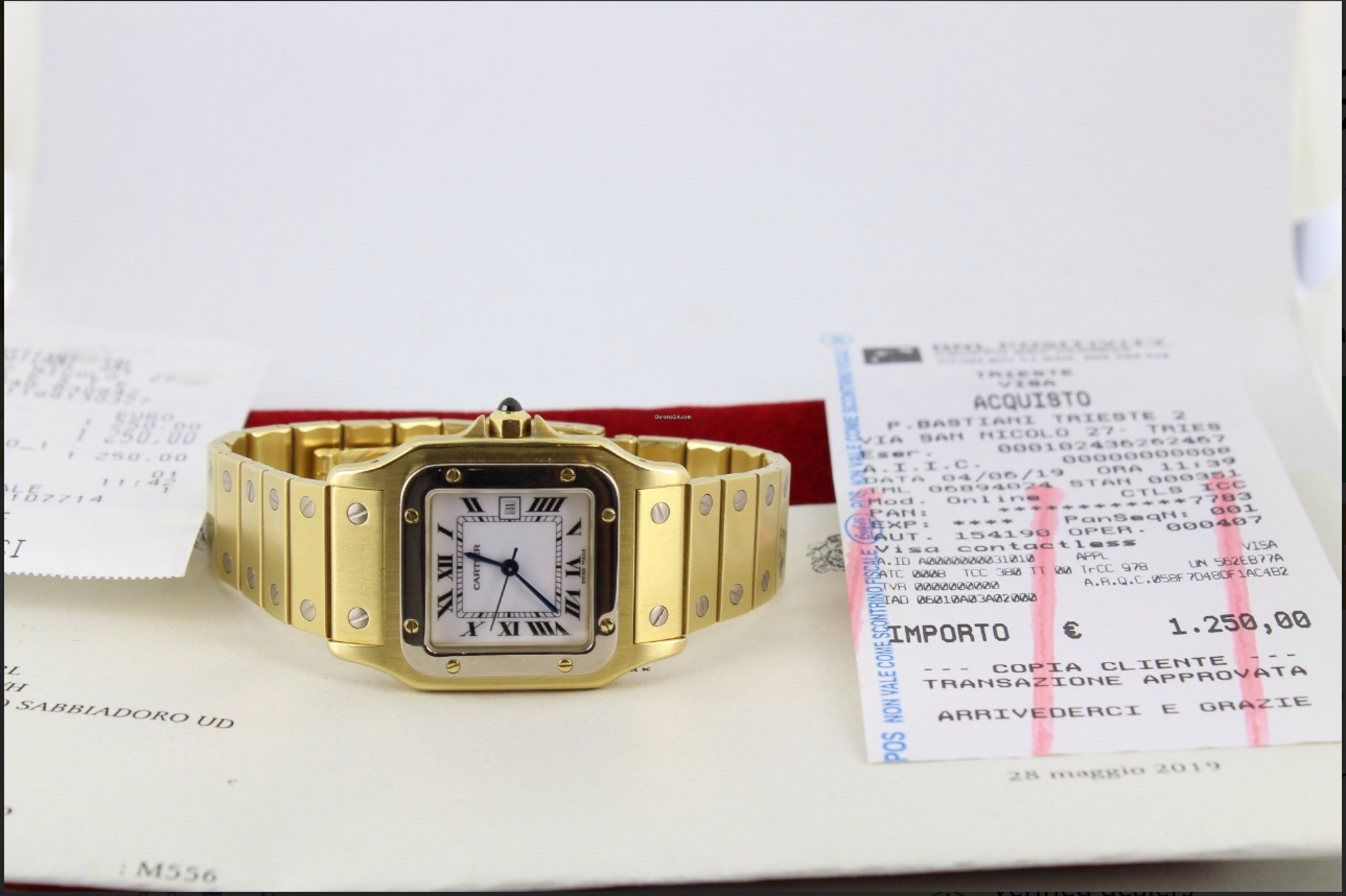 Last week, on WG or CS, we took a look at a Cartier Santos in 18K gold and I went full on with Elton John references.  It certainly wasn't my fact finding that brought this bright piece to a 55% Wrist Game win (thanks to George Cramer for informing us about some of the issues with this watch), but perhaps it was all of my witty quotes from Captain Fantastic's back catalog.  Either way, you readers are becoming a lot more like us in your love of gold and we like that a lot.  Let's see if today's austere stainless piece sparks a similar level of interest.  Let's talk a little about the Omega Aqua Terra Railmaster.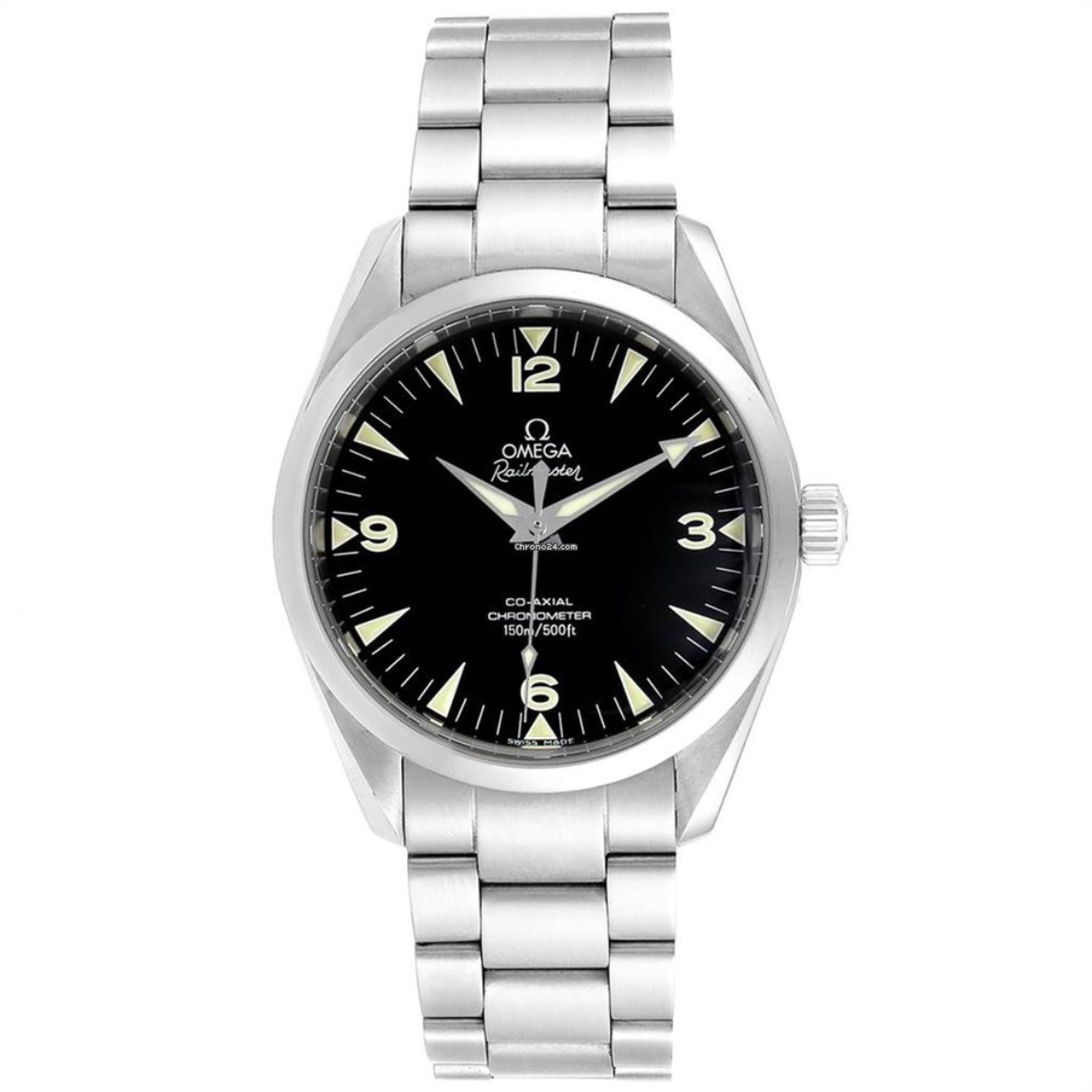 Today's Omega Aqua Terra Railmaster draws its inspiration from the original 1957 model that bore the same name.  That model was introduced as a tool watch for those spending time around magnetic fields in the vicinity of trains.  And while that sounds like somewhat of a niche application, there are regions of the world (especially outside the USA), where coming into contact with trains is quite commonplace.  As most of you know, I live in Germany and trains are a famous thing here and were once a source of national pride.  Sadly, they've now become rather infamous and their punctuality can now often be measured with either a sundial or a child's guessing game versus a well-sorted chronometer.  Seriously, what was once the pride of the German transportation system has become an oft-discussed travesty and standing joke.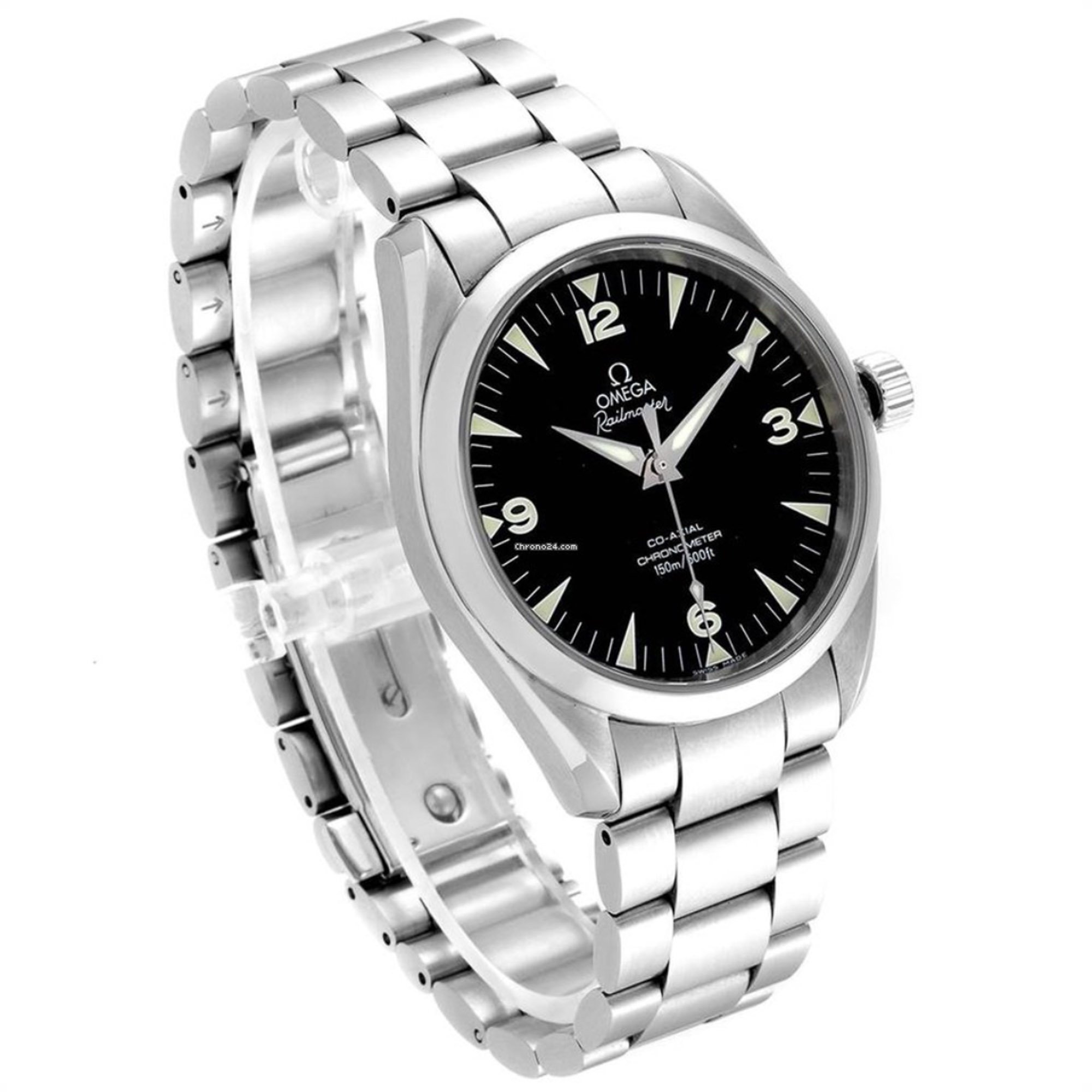 Yes, if you're wondering, I've been the victim of this system twice in the past month and had the pleasure of standing on the platform with local residents who shook their heads in disbelief (and don't even get my man Balazs started on his fantastic experiences of being stuck in the forest for hours on end).  But let's hope that the train system does get itself back in shape.  If so, it might make one wish for an accurate timepiece like today's Omega Aqua Terra Railmaster to ensure you don't hop the wrong line and end up somewhere like Wuppertal (I kid, they have a Schwebebahn!)!  Or, more likely, you could care less about riding the rails and just want a good looking watch and perhaps today's budget timepiece will present itself more like the "little engine that could".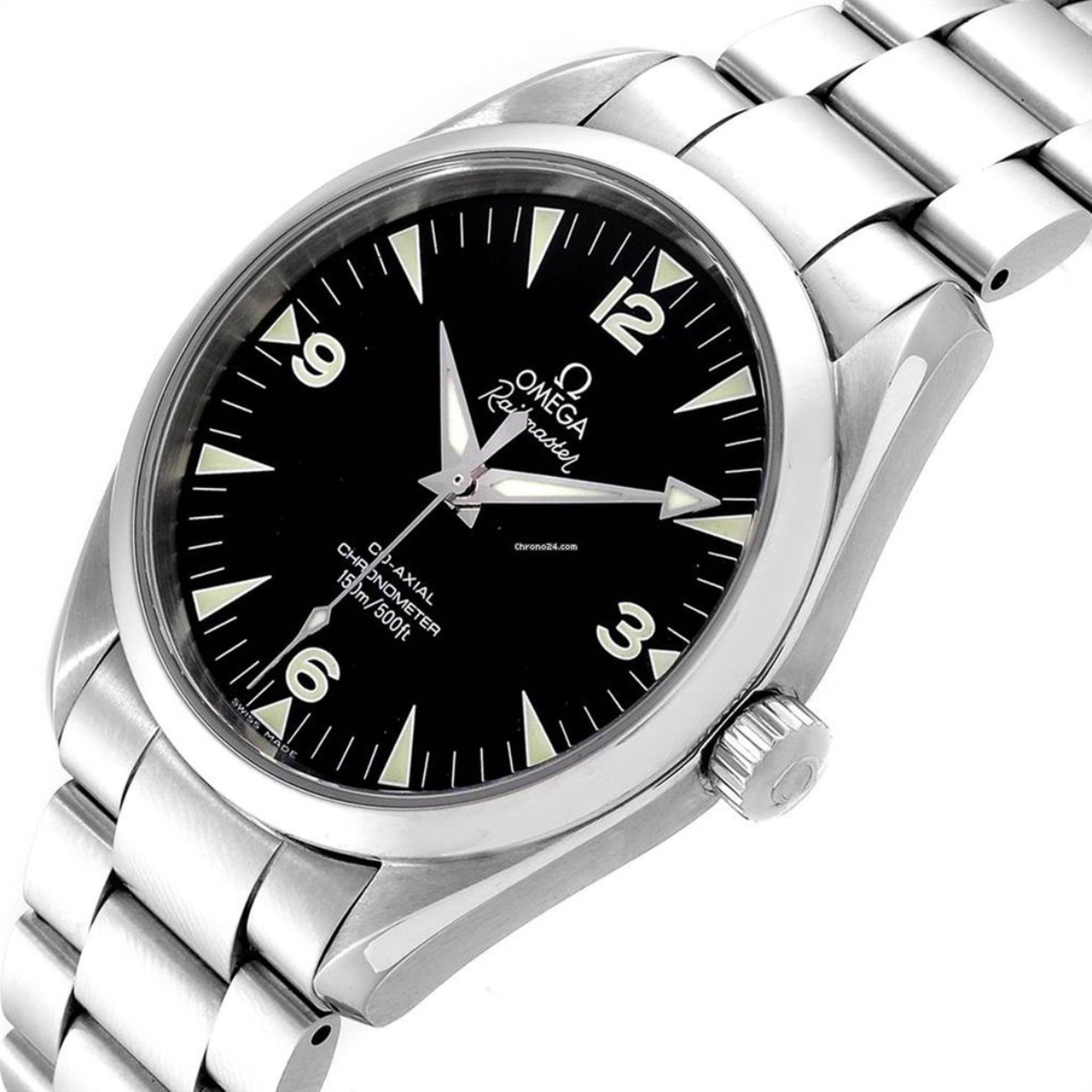 It was almost three years ago that I first wrote about the 39mm Omega Aqua Terra Railmaster, a watch that my Dad still owns, and we received a lot of comments on it.  I mentioned that Omega came back out with the Railmaster in 2003 in a mesmerizing number of diameters that started at 36mm and ended at a very large 49+.  In some forms, the watches lasted until 2012, but it was lack of customer interest that ultimately led to their demise.  Like a bunch of people who bemoan the ongoing extinction of manual shifting cars but who would never buy one in actuality, it seems that the Railmaster was a victim of a similar fate.  You see, the old Railmaster lacked a date and that seems to spell doom for most three-hand automatics not named "Explorer" or "Oyster Perpetual".  Yes, you will tell me, the Railmaster has been reinvented once more without a date, but I see that newer piece as more of an entry level play from Omega.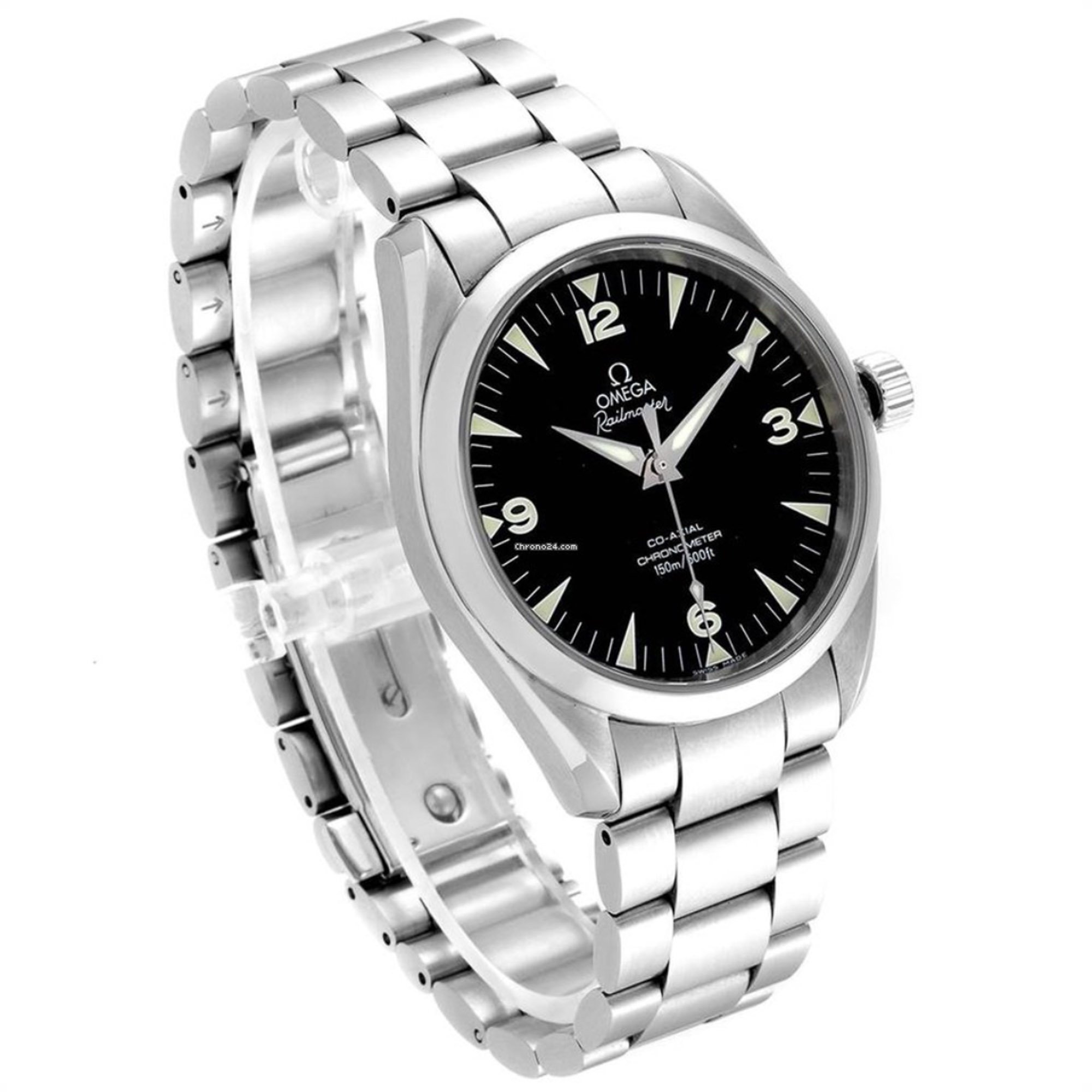 The Omega Aqua Terra Railmaster we're looking at today was part of the Aqua Terra line, itself part of the Seamaster line, but not aimed at diving.  Still, the watches came with 150m of water resistance, had a screw-down crown, were equipped with a co-axial escapement attached to an ETA 2892, and featured a chronometer certification.  I should also mention that the watches, if optioned correctly, came with an oyster-styled bracelet that's absolutely sublime.  And while us watch curmudgeons often talk about the "good old days" being better than today, this bracelet is an actual example of the saying being true.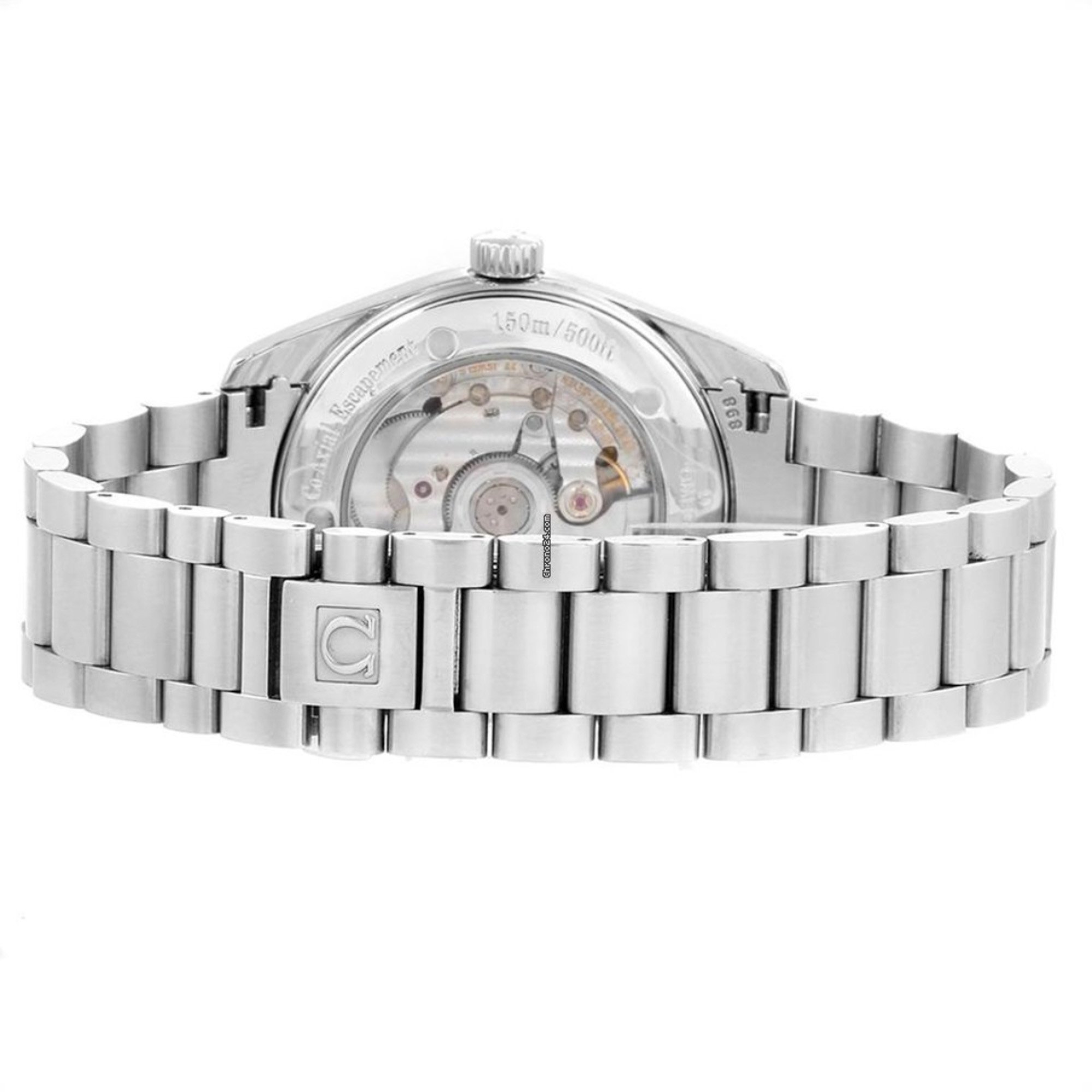 Now, the Omega Aqua Terra Railmaster has slowly gone up in value since being sold at fire sale prices that were as low as half of retail.  So, it seems like the watch community comes back and realizes what it once missed, albeit nearly a decade too late!  The Railmaster we've found today comes via Chrono24 and out of Hotlanta! (the watch and photos are the property of the seller)  It's priced at $3,590 and seems to be in nice shape with a typical red leprous Omega box that truly disintegrates unless kept in an inert chamber.  In the spirit of railroad humor, let's just say that Omega could have used a swift kick in the caboose for using such materials.  It also comes with a manual and a warranty card.  The peripherals look ok, but perhaps they spent too much time in contact with that forgettable box.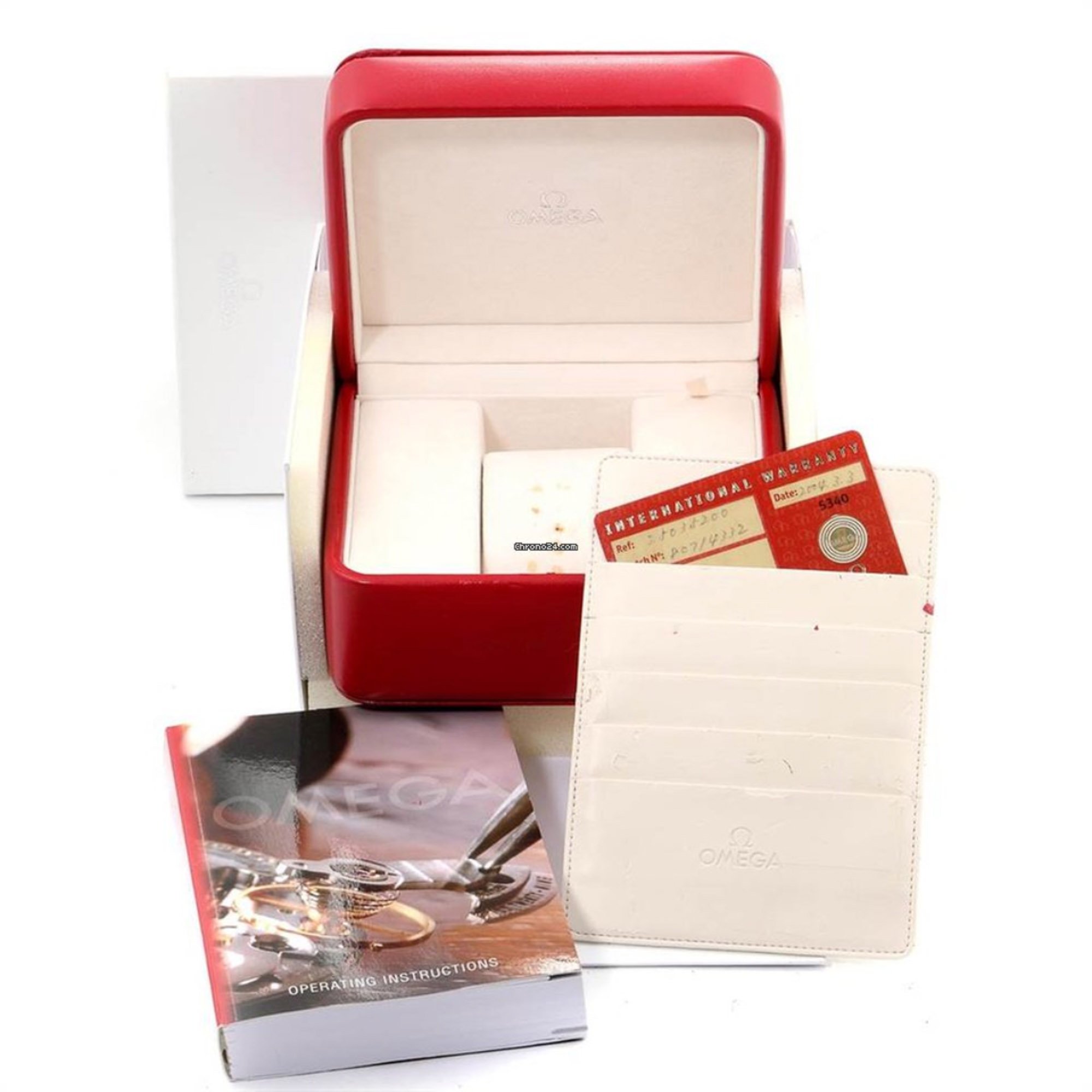 I've long thought that the Omega Aqua Terra Railmaster is one of the brand's best watches over the last 20 years or so.  The styling is perfectly symmetrical, it has great specs and presents a real option to the rail cars full of Rolex out there.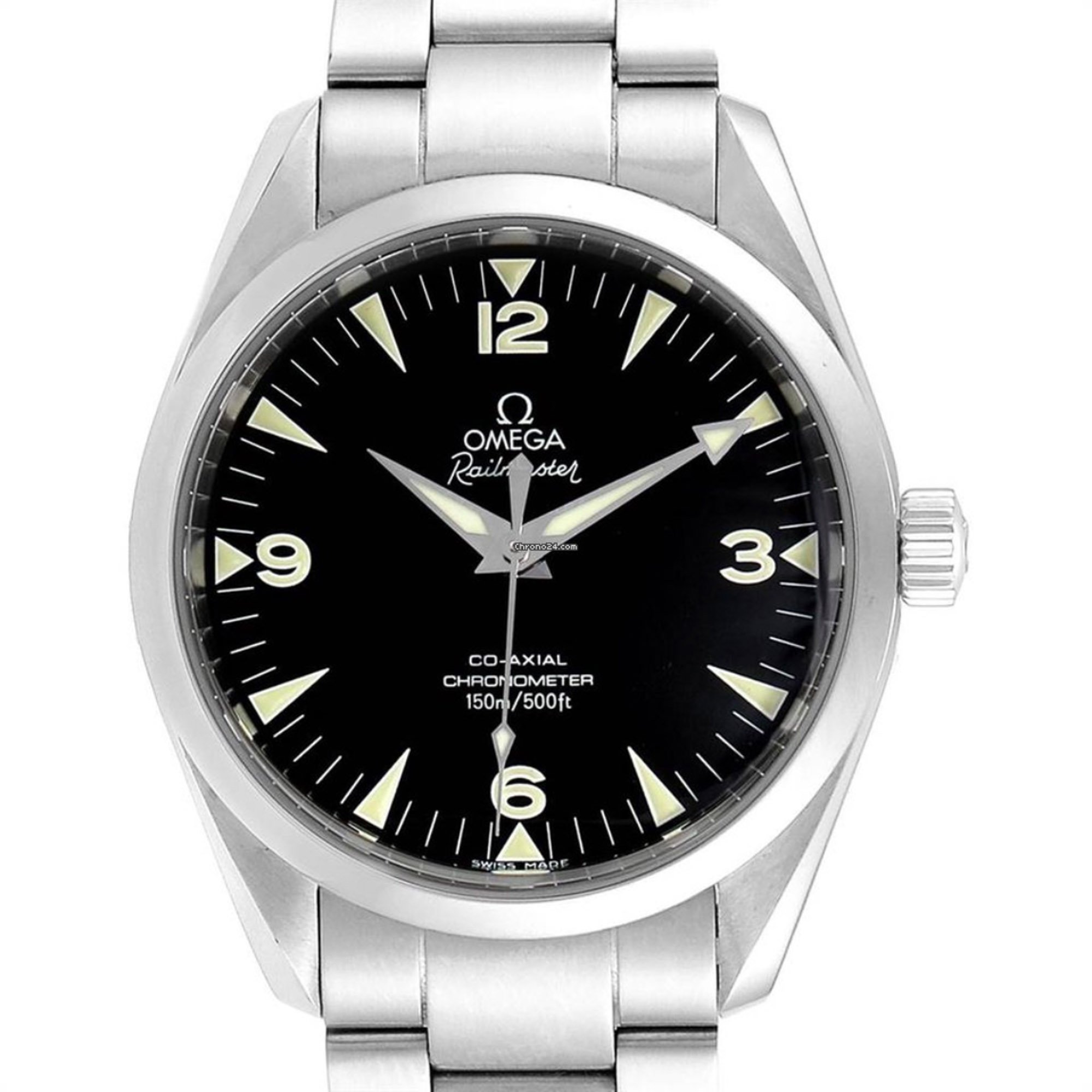 Now, watch friends, the question is whether you're interested in taking the express train to goodness with this Omega Aqua Terra Railmaster or if you're going to leave this thing stuck in the rail yard?
Omega Aqua Terra Railmaster