Wrist Game Or Crying Shame: Omega Speedmaster X-33
Are you ready to blast off for €2,109?
Welcome back to Wrist Game or Crying Shame, the weekly all systems go or all systems NO serial. This time around, we go digital with the Omega Speedmaster X-33. But first…
Last week, I brought the metal with a first generation Panerai Luminor Submersible. And while our comments section showed stark divide, the big clunker took home a more than respectable 55% Wrist Game win. With today's Omega Speedmaster X-33, we'll also look at a first generation model. This happens to be a timely one as well as we'll soon see.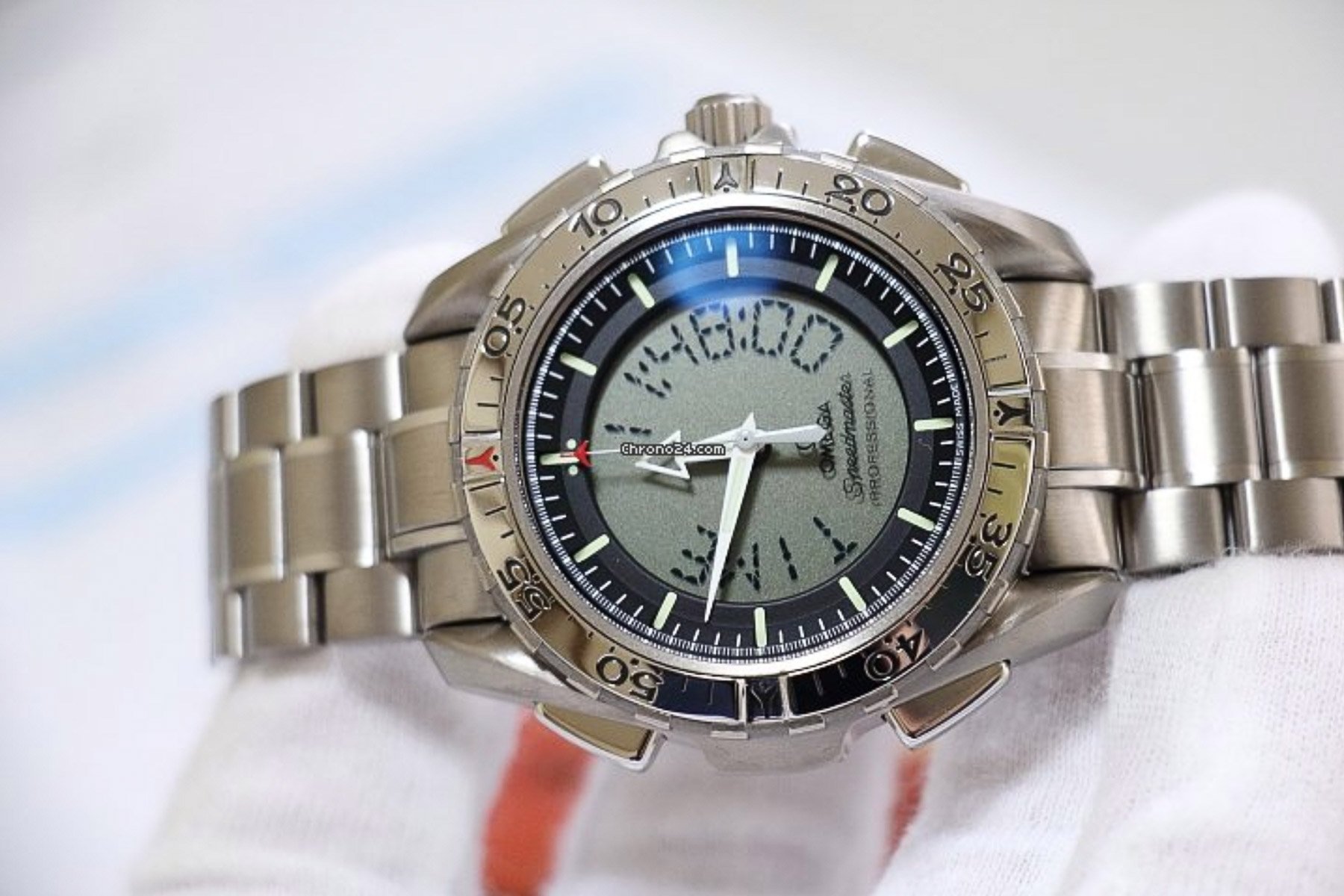 The Astronaut's choice
This past Saturday night, my wife and I joined a friend at a restaurant — that's allowed here in Germany — and we streamed the SpaceX launch. It was absolutely fantastic to watch from launch to the docking that occurred the following day. Well done! But earlier in the week, RJ and I were chatting and I asked him about Bob and Doug's watches (no, not the McKenzie brothers — we're talking astronauts). RJ responded that both sport the generation 2 Speedmaster Professional X-33 reference 3291.50. We even published a nice article the other day on said watch and compared it to the first generation model. But we're here to talk about the first generation model, right?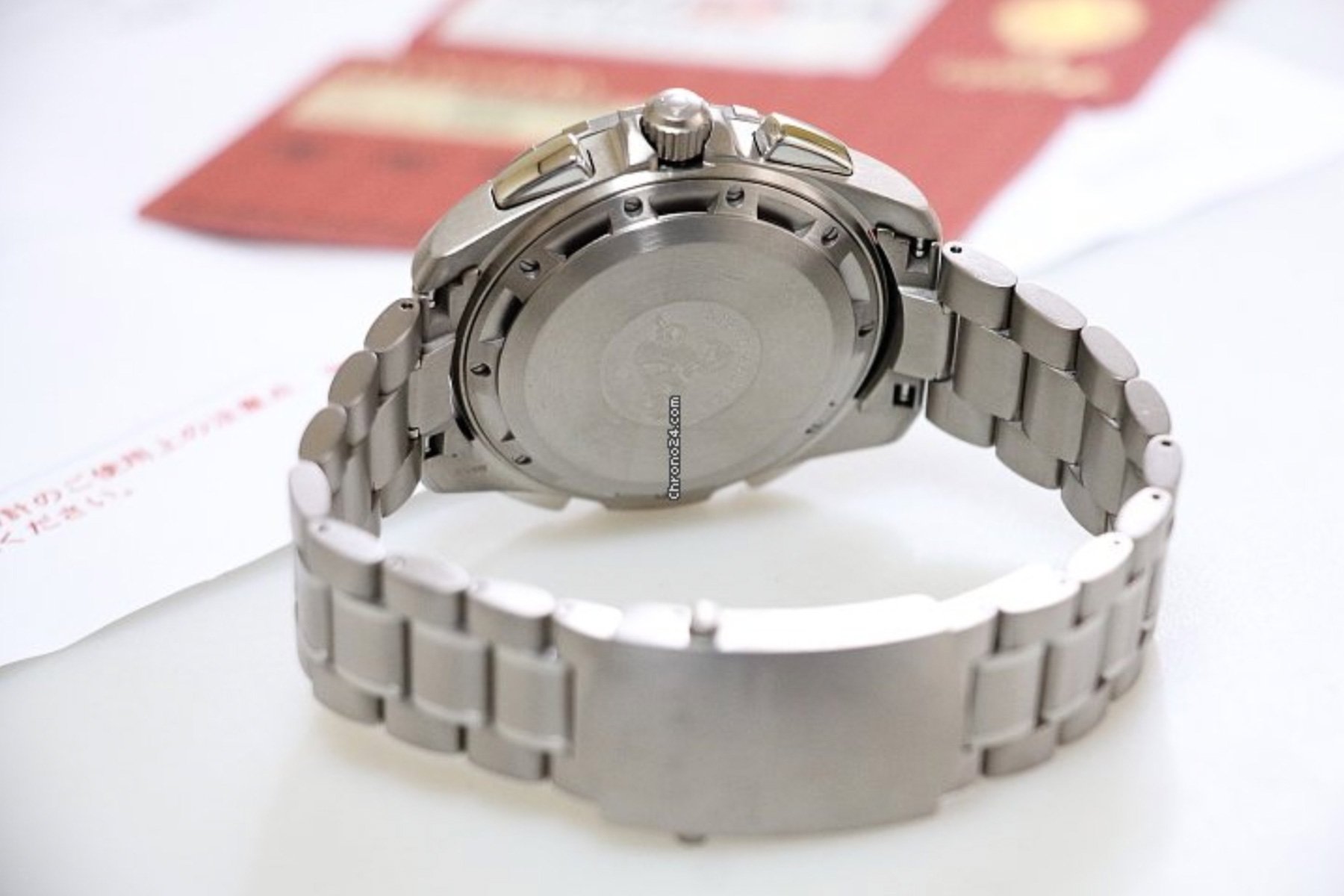 The original Omega Speedmaster X-33 was released back in 1998 — the final Chicago Bulls championship — and, unlike the iconic Moonwatch, was actually created with Astronauts in mind. I won't recount the history, but the watch was made with a lot of handy dandy features for the everyday spaceman. A backlight, alarm, countdown timer, count up timer, analog and digital are some of the fantastic functions. Yes, the X-33 is quartz and it's also titanium. Style wise, it fits within the Omega family, but it's also decidedly different.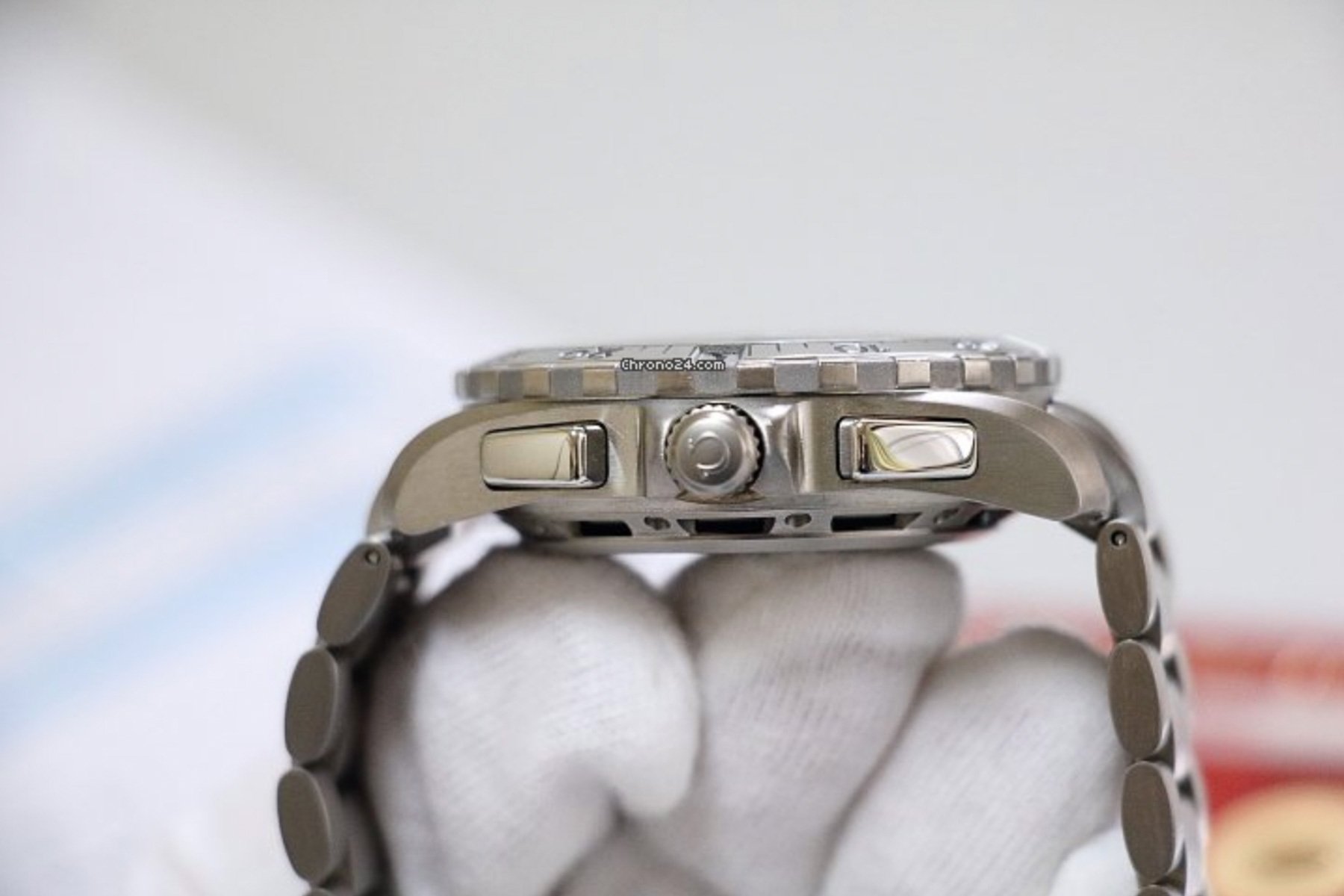 Remembering the Omega Speedmaster X-33 in stores
I still recall seeing the first Omega Speedmaster X-33 in stores. It was an oddball in the showcase amongst all the analog watches and I also remember it being expensive. Honestly, it must have been tough for salesmen to pitch with its somewhat unique menu system and I'd guess that loads weren't sold. Somehow, I relate it to the TAG Heuer Kirium designed by Jorg Hysek. That top-tier model was also "ana-digi" and repped by none other than David Coulthard. So, it seems that this high-tech trend had a brief moment in the sun at this time.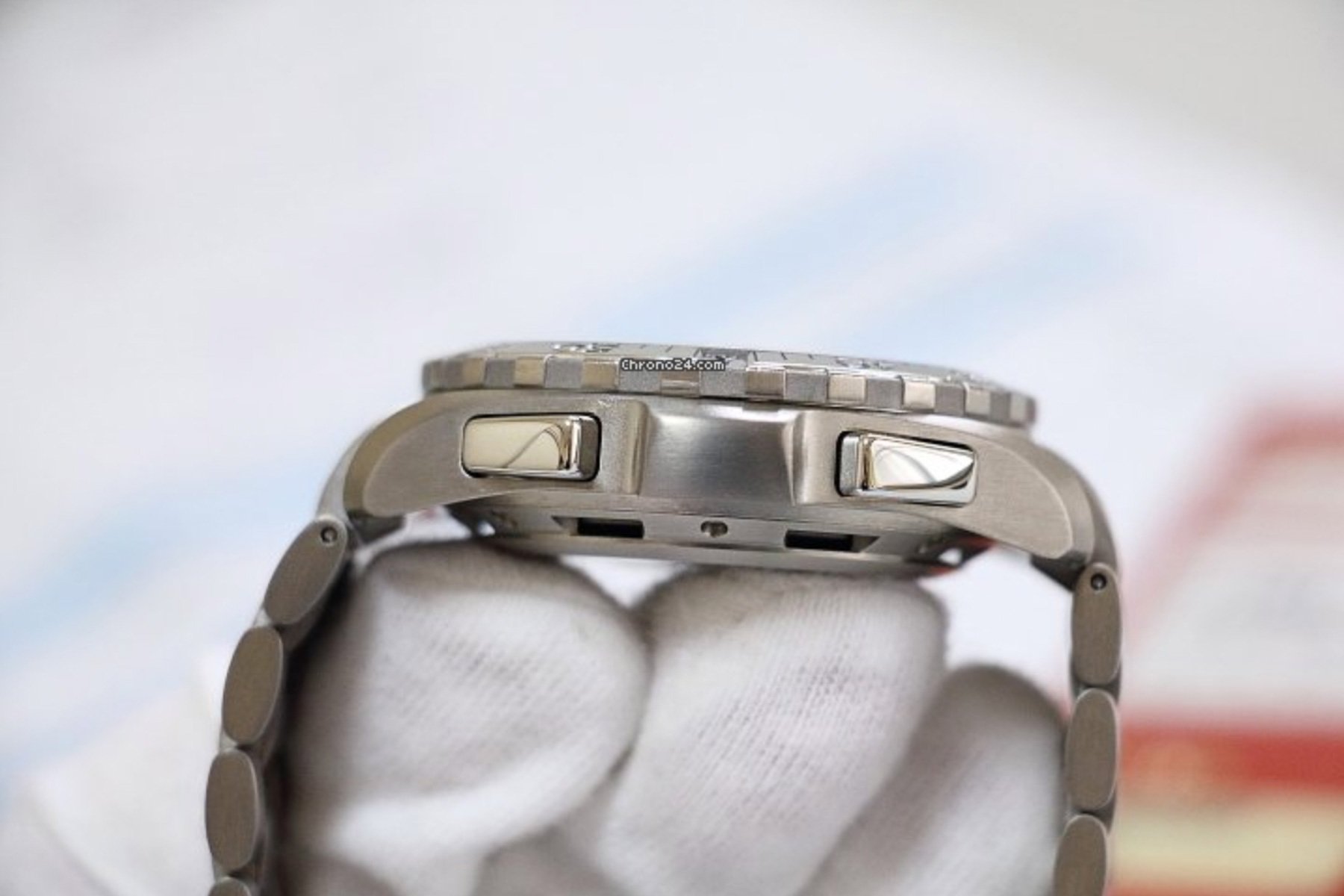 The Omega Speedmaster X-33 was a weird one for me. Frankly, I struggled with paying so much money for something with G-Shock functionality. Sure, an Omega receives more than slightly different finishing. But with more reading came admiration. It seems that the X-33 is the overwhelming choice by astronauts. And the looks are so damn nerdy that they're cool. The early ones even come with a spiral bound instruction manual that looks as if it was created on Bank Street Writer! Finally, they look amazing on a variety of straps as well as on the factory bracelet.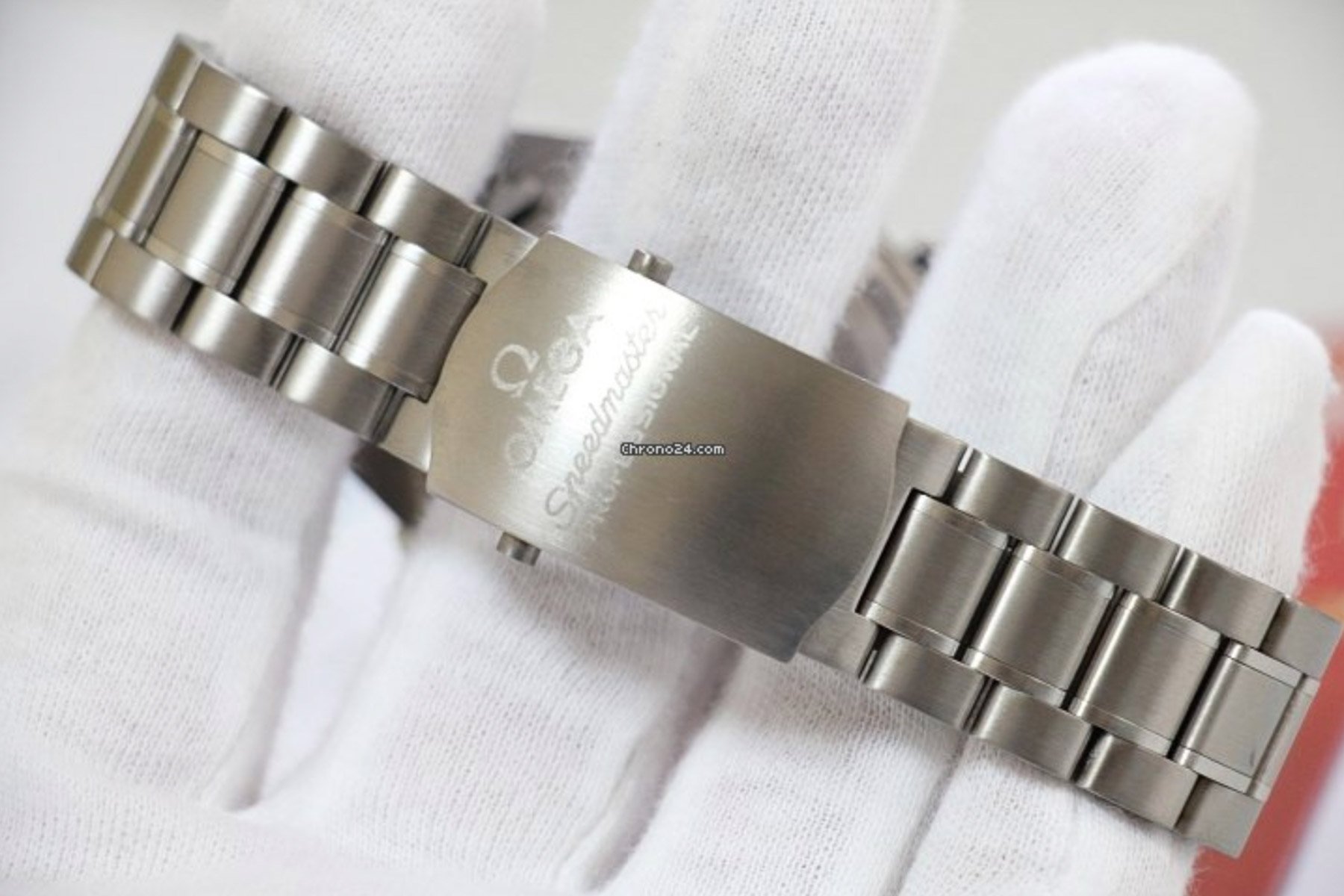 Owning an X-33
I bought my first generation Omega Speedmaster X-33 several years ago from none other than RJ. He had the opportunity to buy a very special X-33 and took advantage of my hoarding behavior. Since that time, I think I've worn it exactly twice. I have no idea why that is, but I promise to wear it for a week in a row this month in honor of the SpaceX crew. It's comfy, easy to read and looks awesome on a green Kevlar JDM-only strap that RJ included. Now, one thing to note about old digital watches is that they often don't age very well. Non-functioning LCD screens are a real worry. Thankfully, Omega has stuck by these and continues to service them. In prior articles, RJ mentions some of the other issues that can occur on these early models (fear the collapsing crown!). If it means anything, mine works flawlessly.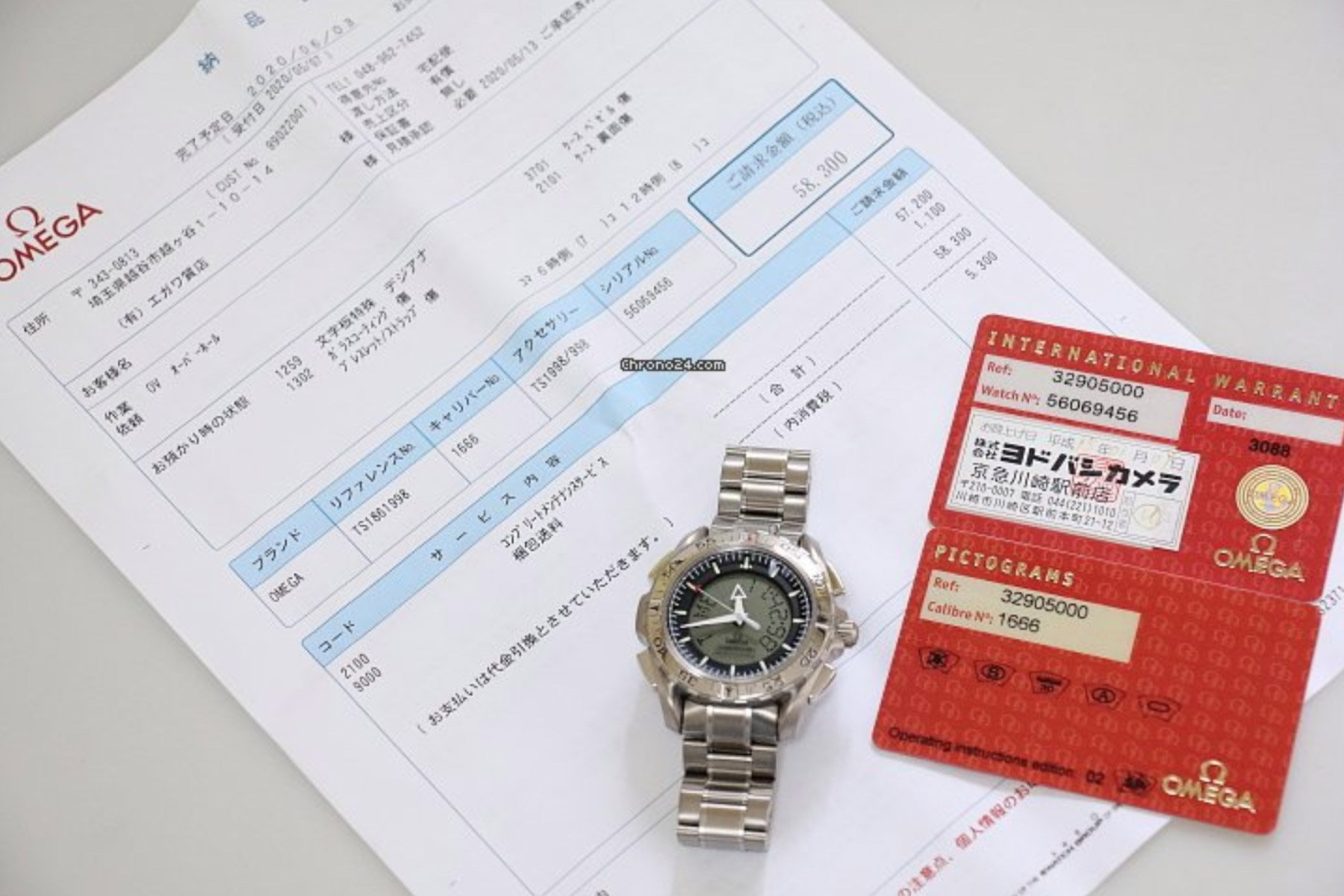 Despite the fact that the second generation Omega Speedmaster X-33 was actually the model that received "flight qualified" from status, I've decided to present an original model for your perusal. The pictures are courtesy of the seller, Egawa Inc. in Japan and it is listed on Chrono24. These are actually starting to climb in value and are not as easy to find in good nick as you might imagine. I like today's choice because it's a full set and, more importantly, it had a full €500+ Omega service just last month! If that doesn't inspire confidence that this baby is ready for launch, then nothing will! Everything looks squeaky clean here for €2,109, so it really now comes down to you and your preferences. Let the voting begin in t-minus NOW!
Omega Speedmaster Professional X-33