Wrist Game Or Crying Shame: Seiko 6159-7001 Professional Diver
Can you keep pace with this Hi-Beat for €7,776?
Hey there, it's time for Wrist Game or Crying Shame where we offer up a watch for your bidding. Of course, it's all for fun, so don't forget to have some! This week, we'll look at a freshly serviced Seiko 6159-7001 Professional Diver. But first…
Last week, I showed you the Omega Speedmaster Teutonic. This early '80s oddity is one Speedy that rarely makes it to Tuesday for most collectors, but you've apparently offered it a new lease on life. I say that because the "Jas" beat out the "Neins" in a 56% Wrist Game "gewinnen". Thanks God, as the saying goes here in the Fatherland! Let's see if we can keep the winning streak alive as we move on from Switzerland to the Land of the Rising Sun. Yes, we're heading to Japan to take a look at one of my favorite watches in the Seiko 6159-7001 Professional Diver.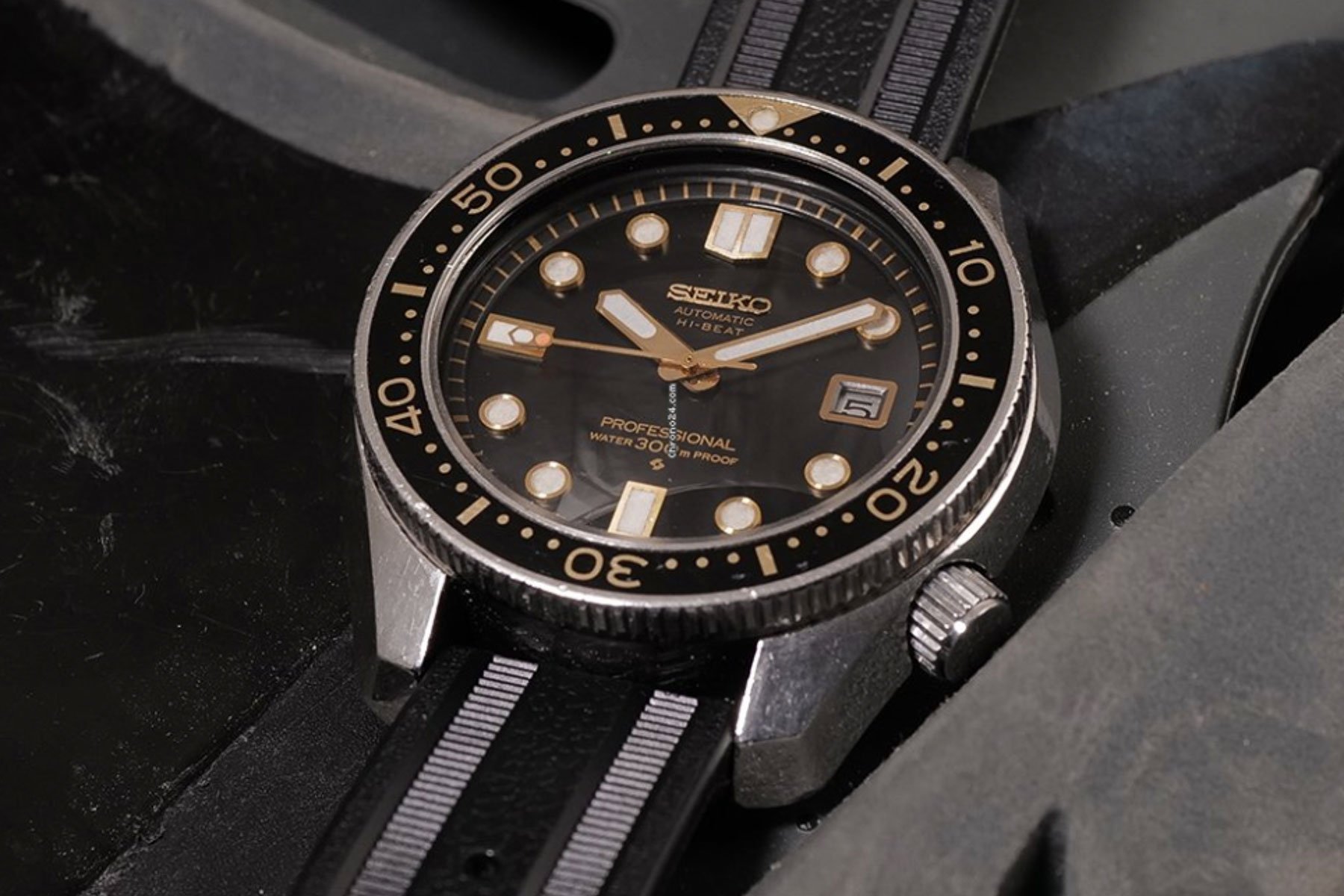 The Seiko 6159-7001 Professional Diver
These days, it seems that Seiko can't resist a syrupy thick dose of marketing to go along with its new releases. Whether it's Seiko, Grand Seiko, or even Seiko 5, the massive company lays it on with a fervor like few others. If you're looking for a watch inspired by the moonlight, sunlight, forests, underwater forests, moonlight fighting with the sunlight while battling an underwater forest — well, Seiko probably offers the limited edition timepiece for you. Stepping away from all of that, they make some seriously lovely watches. But don't you pine for the good old days when Seiko was solely droning on about its history? Today's Seiko 6159-7001 Professional Diver is the perfect example of that.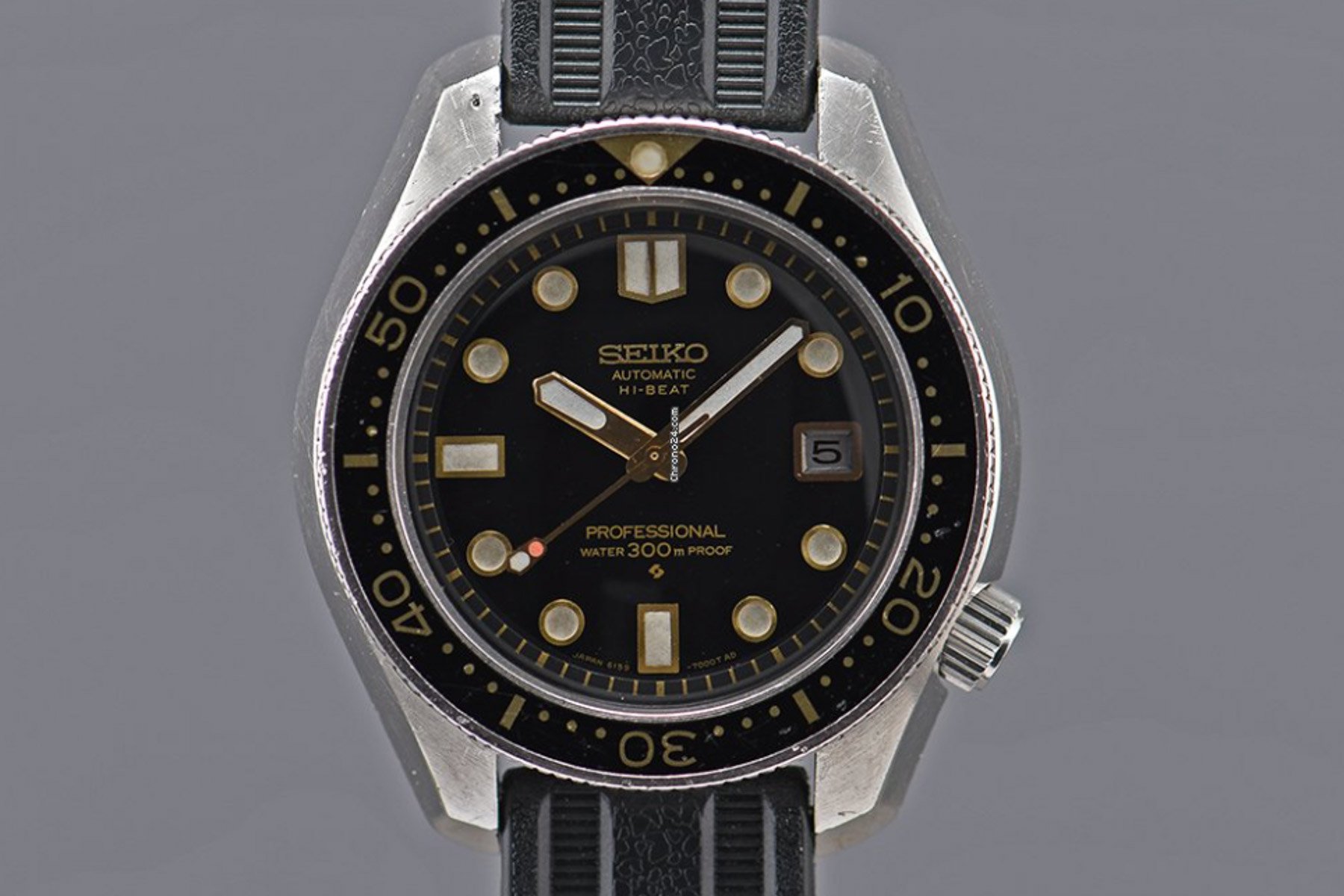 A little history, but only a little
If you're a Seiko fan or a die-hard follower of Fratello, then the Seiko 6159-7001 needs little introduction. We discussed it in a 2-part vintage diver shootout I wrote a couple of years back, a written Seiko Diver history, and (shameless plug) in our recent YouTube history video. On the latter, this is the one where you'd come away thinking "that Jason Statham sure looks a lot like Mike." Exactly… To make a long story short, the first-ever Seiko Professional diver debuted back in 1968 as the 6159-7000. It took a lot of the look from the "one and done" 1967 6215-7000. And while the two shared the same basic monobloc case design, 300-meter rating, and looks, the 6159 was a very different beast.
I'd guess that the 1967 6215-7000 came out only for a year because Seiko hadn't yet perfected its 36,000vph movement. But by 1968 it was ready for prime time and the 6159 brought this rapid-fire movement with hand winding, a quickset date change, and hacking. It also gained better sealing around the crystal, new lume, and a different bezel. And so the legend was born that would last, um, for two years. In 1969, a slightly revised Seiko 6159-7001 Professional was released. The changes are subtle, but there are, once again, different seals. The crystals are different and one can notice a ring on the case back versus the 1968's flat profile. These are little things, but vintage watch collectors are sticklers for this type of stuff.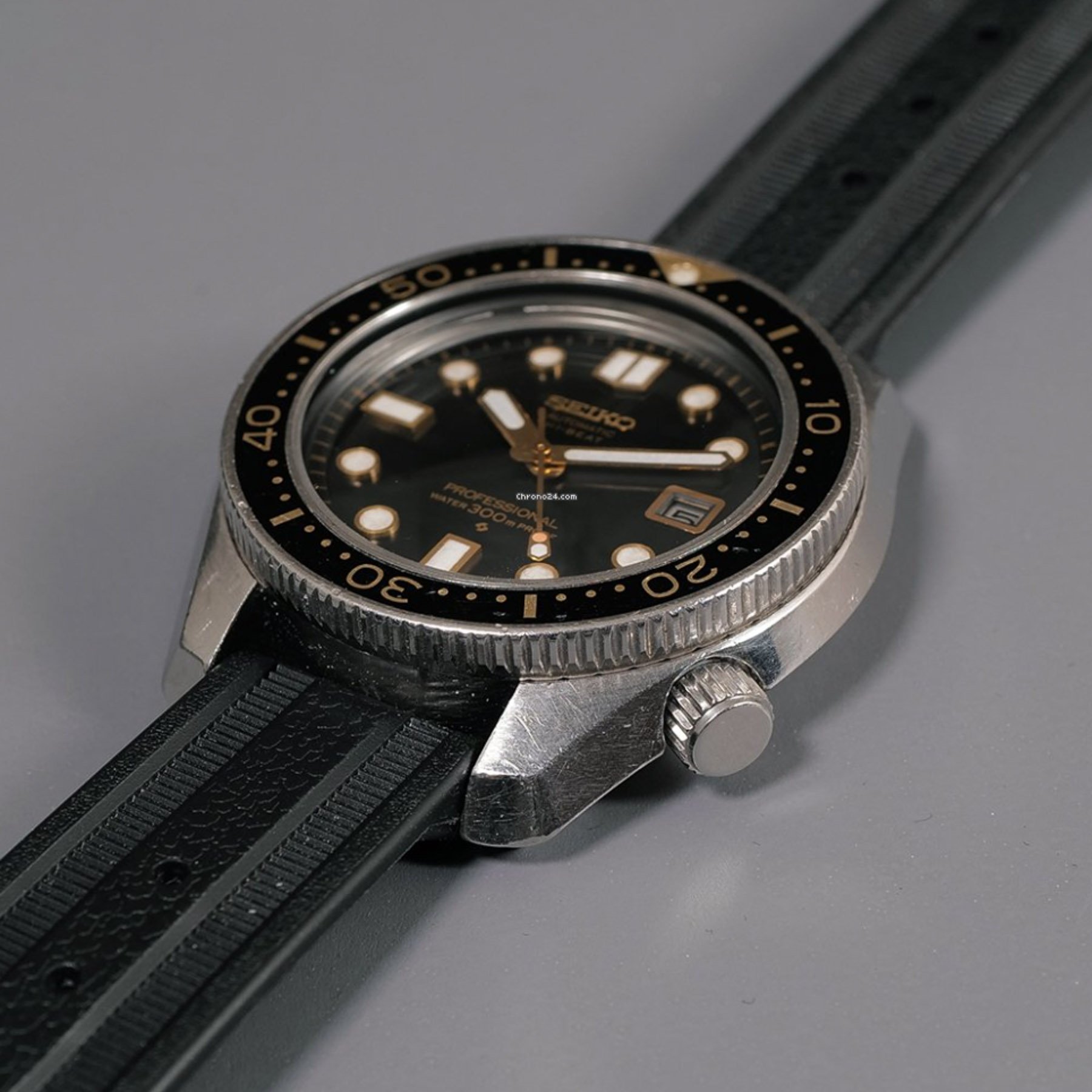 The lore
Seiko lore tells us that a deepwater worker complained about crystals popping off of his Seiko 6159-7001 Professional models. Seiko was apparently so touched by this that they stopped producing the 6159 after two short years. The rest, as they say, is history because it took them six long years to come back out with a Professional in the decidedly different form of the Grandfather Tuna. We're definitely heavy on the clichés today (hey, we're talking Seiko!) because the current love for the original 6159 shows that time has a way of healing wounds. But forgetting the original's faults, there's plenty of good reason for this admiration.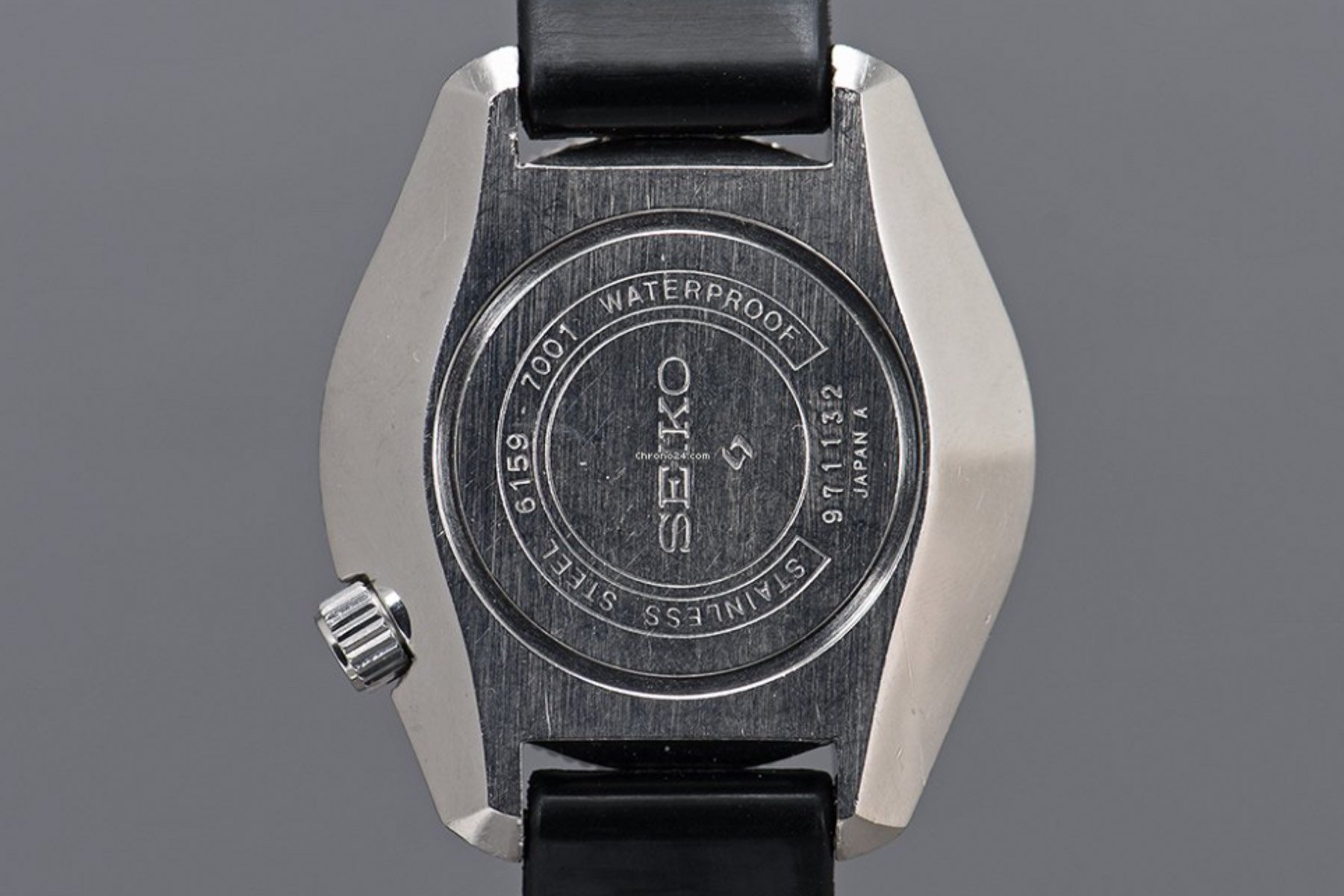 Why it matters…
When I think about watch designs that matter, it's hard to understate the importance of the Seiko 6159-7001 Professional and its two close relatives. This was and is the watch that really paved the way for so many beloved divers that the brand issued after and still makes today. That Marinemaster 300 that dominated forums in the 2000s and 2010s? It's a dead ringer for the 6159 and Seiko advertises this. You could even say the same for the SKX series that has made its way to the wrists of everyone from watch lovers to the parsimonious. Forget the 62MAS, forget the Willard, the Turtle, and so forth. Yes, there are shades of those watches in other Seiko models, but the 6159 really set the pace. As such, we even have modern 6159 re-editions.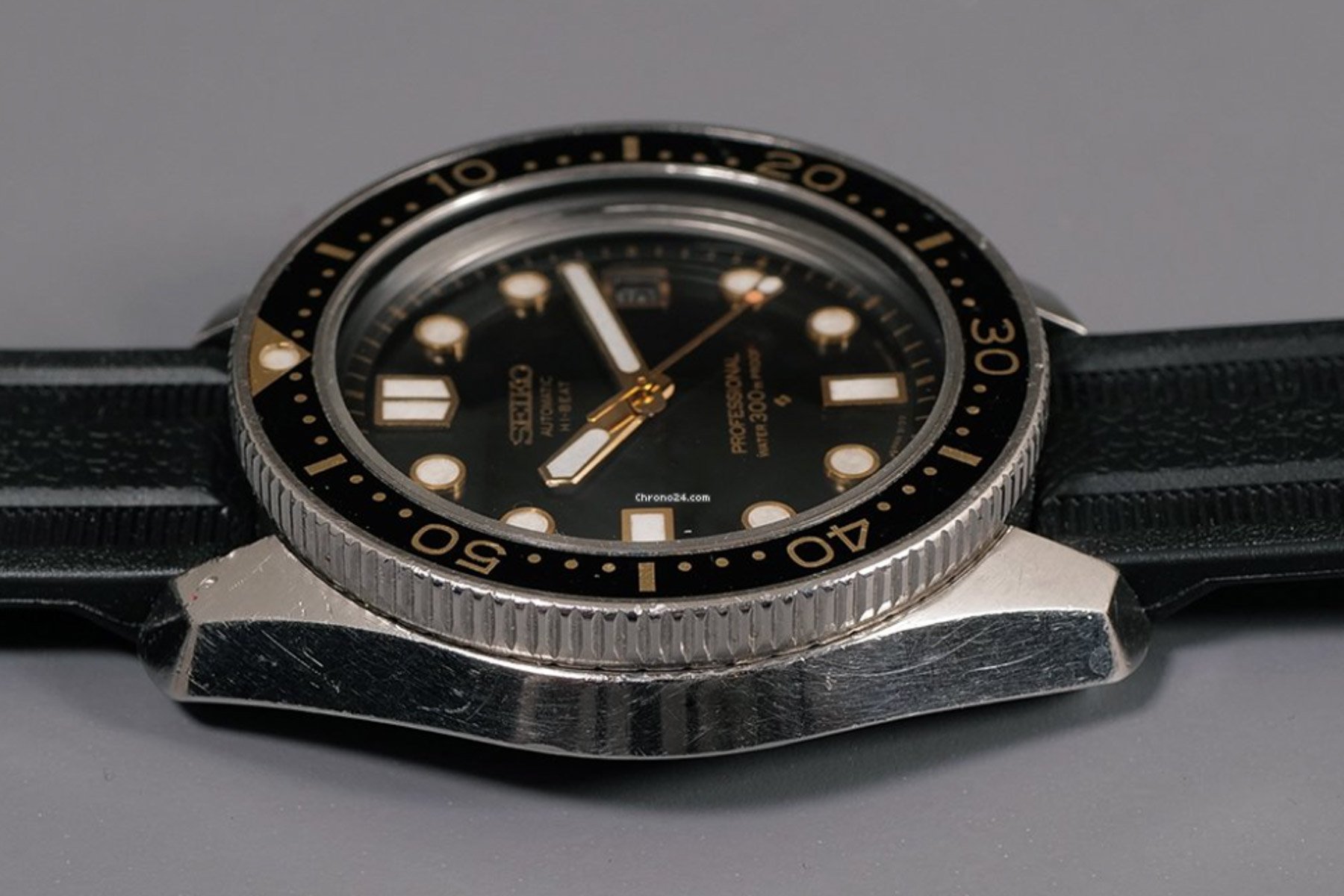 But it's not only the significance of the Seiko 6159-7001 Professional within Seiko that makes me like it so much. Water-resistance issues aside (and yes, I know it's a big deal), this watch obliterated its competition in the late 1960s. The movement was and still is, epic to behold. The quickset date, a thick and durable mineral crystal, and little things like the crown placement all differ heavily from models like the Submariner or Seamaster. Is the Seiko better? Maybe not but they were clearly shooting for the moon while others were content with small moves. Aside: in a discussion I had with one salvage diver from this period, he stated that in the end there was only one day in and day out dive watch worth its salt as far as durability and waterproofing. The name began with "R" and ended in "olex".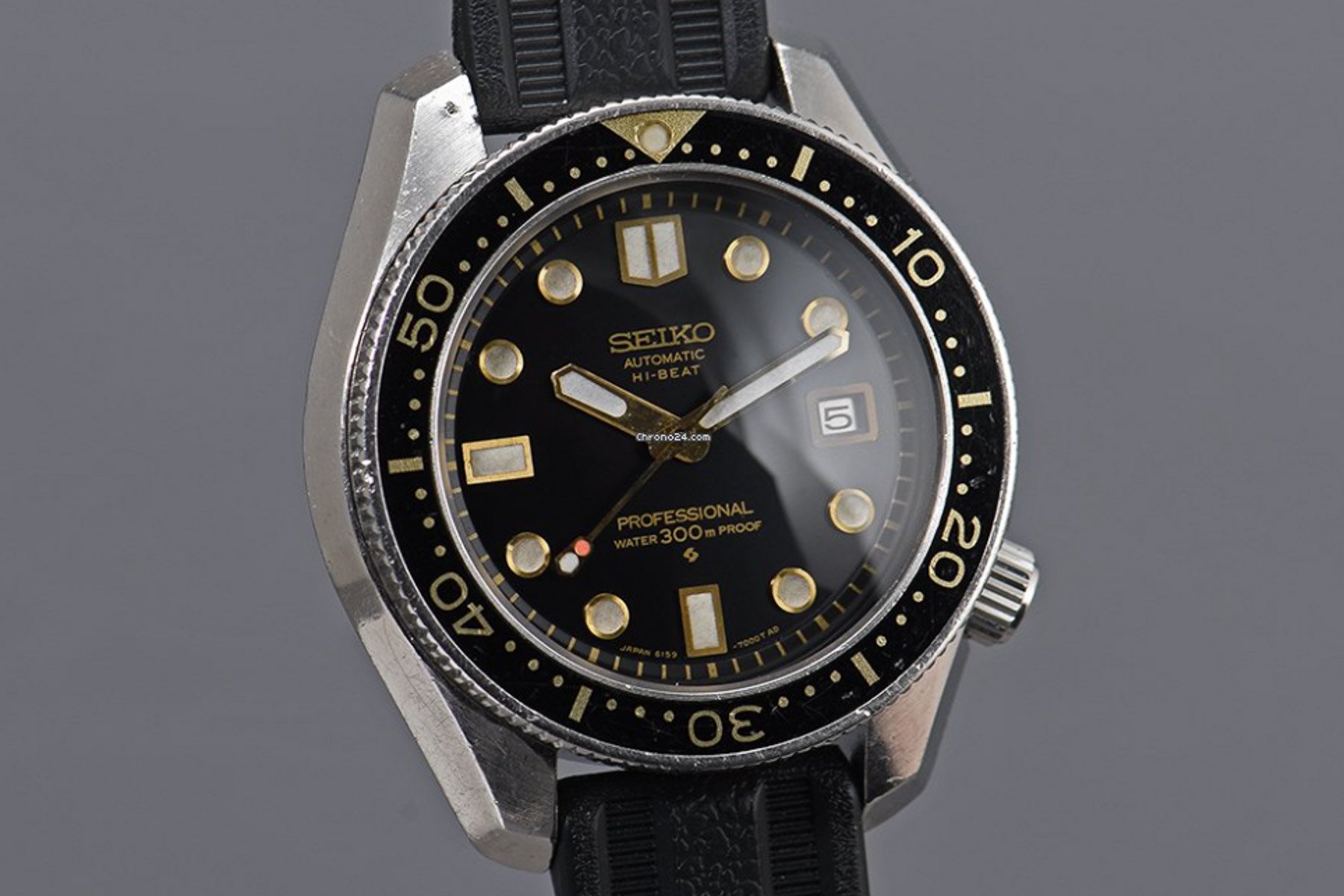 The Seiko 6159 for collectors
Things have changed, but the 43.6mm Seiko 6159-7001 Professional has long been an off-the-radar choice for collectors. Blame regional (mostly Japan) availability and a lack of press versus the Swiss brands. Still, the 6159 is a valuable watch with prices anywhere from €7,000 to greater than five figures. As values have risen, we've also seen more come out of the woodwork. They're still not as common as Submariners or Seamasters, but they're at least out there. As far as things to watch out for, it's mostly parts related. The 6159 Hi-Beat shares little with more mundane Seiko movements. Therefore, the old donor watch strategy doesn't work well here. Plus, crystals are difficult to find and the crowns can strip. On the movement, the mainspring sits in a sealed barrel, and finding a replacement is very challenging. This is a watch to go in with your eyes wide open if it's not running well or needs a service.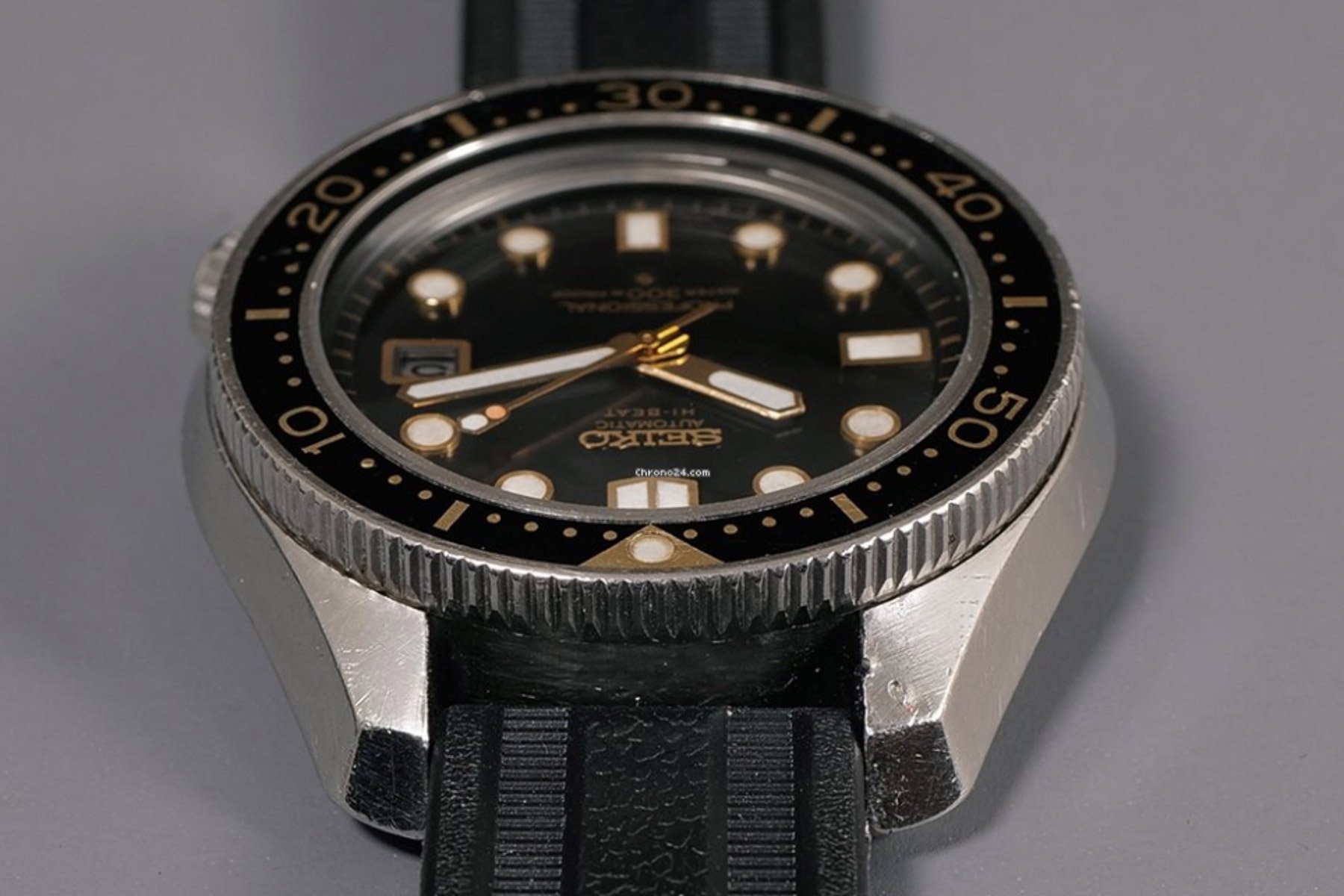 Today's candidate
Thankfully, today's Seiko 6159-7001 Professional boasts a recent service by the well known LA WatchWorks. I don't have any experience with them, but they've been around and seem to know their way around difficult watches. The piece we show here comes via Chrono24 and the pictures are courtesy of the seller Chronoholic in L.A. To me, this looks like a very clean watch with a good case, dial, and hands. The hands and dial seem super clean. I'd want to loupe them, but the seller stands by their originality. The crown screws all the way in, the crystal was ground and polished, and the bezel looks nice. Finally, it comes on an Uncle Seiko Tire Tread strap (the Chocolate Bar "waffle" is more correct per here). The price is €7,776 and that seems reasonable for a clean and recently serviced piece.
In the end, you'll need to decide if this Seiko 6159-7001 Professional is worth your consideration. Again, I see this as a legend for many reasons, but I'm curious to see what you think and say.