Wrist Game or Crying Shame: TAG Heuer Formula 1 Professional
Can you downshift to 34mm for €295?
Wrist Game or Crying Shame is here and you'll soon see that we aren't afraid to plumb the depths to find inexpensive and intriguing watches. Let's see if today's TAG Heuer Formula 1 Professional represents a good catch. But first…
Last week, I discussed the JLC Geophysic 1958 and my trying experience at the local AD. Despite that sad happening, the watch itself rose above for a convincing 83% Wrist Game win. It just goes to show that while most of us hated taking physics in school, the word itself doesn't scare us so much. This week, we'll be discussing the TAG Heuer Formula 1 Professional.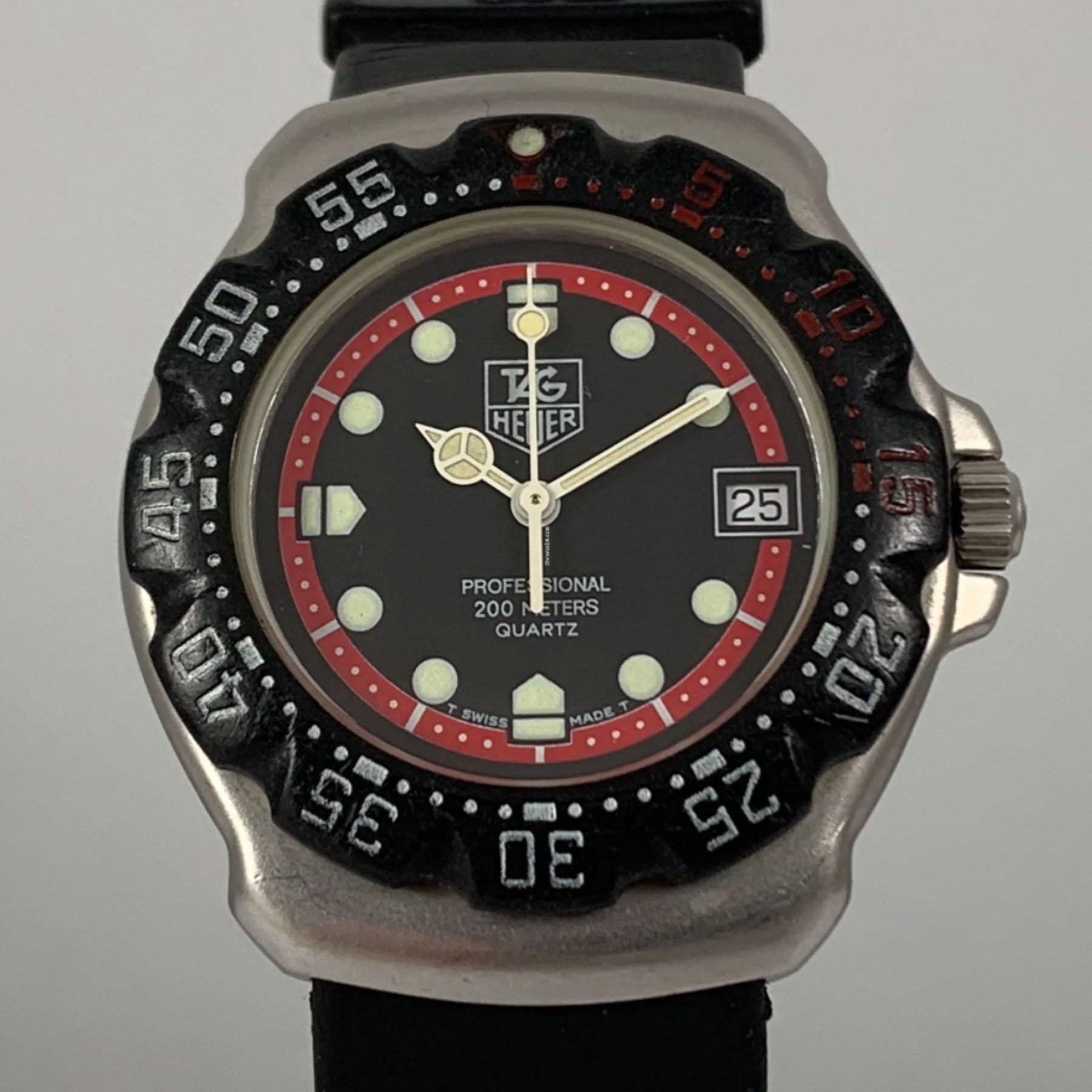 The TAG Heuer Formula 1 Professional
These days, it's quite hard to believe that TAG Heuer was once in desperate straits. I say that because most of us collectors snuggle up with our pillows with dreams of growing lambchops like Emerson Fittipaldi or sipping Mumm on the podium a la Gilles Villeneuve. On our wrists, naturally, is a Heuer chronograph. With an iconic legacy like that, what the hell happened? Well, in short, the late '70s and '80s showed up and no one really cared about such watches. I mean, if you could rock a Movado Museum watch in quartz, why wouldn't you? And so Heuer was bought by TAG in 1986 and as a major part of the rescue story, the TAG Heuer Formula 1 Professional hit the scene.
You need to remember that the mid-'80s marked a bit of a rebirth for the Swiss watch industry. After getting their tails collectively fondued by the Japanese for the better part of a decade, the notably ponderous industry got its collective booty in gear. We all remember Swatch and how they showed that the Swiss could still dance. Well, TAG Heuer took a similar approach with the Formula 1 Professional.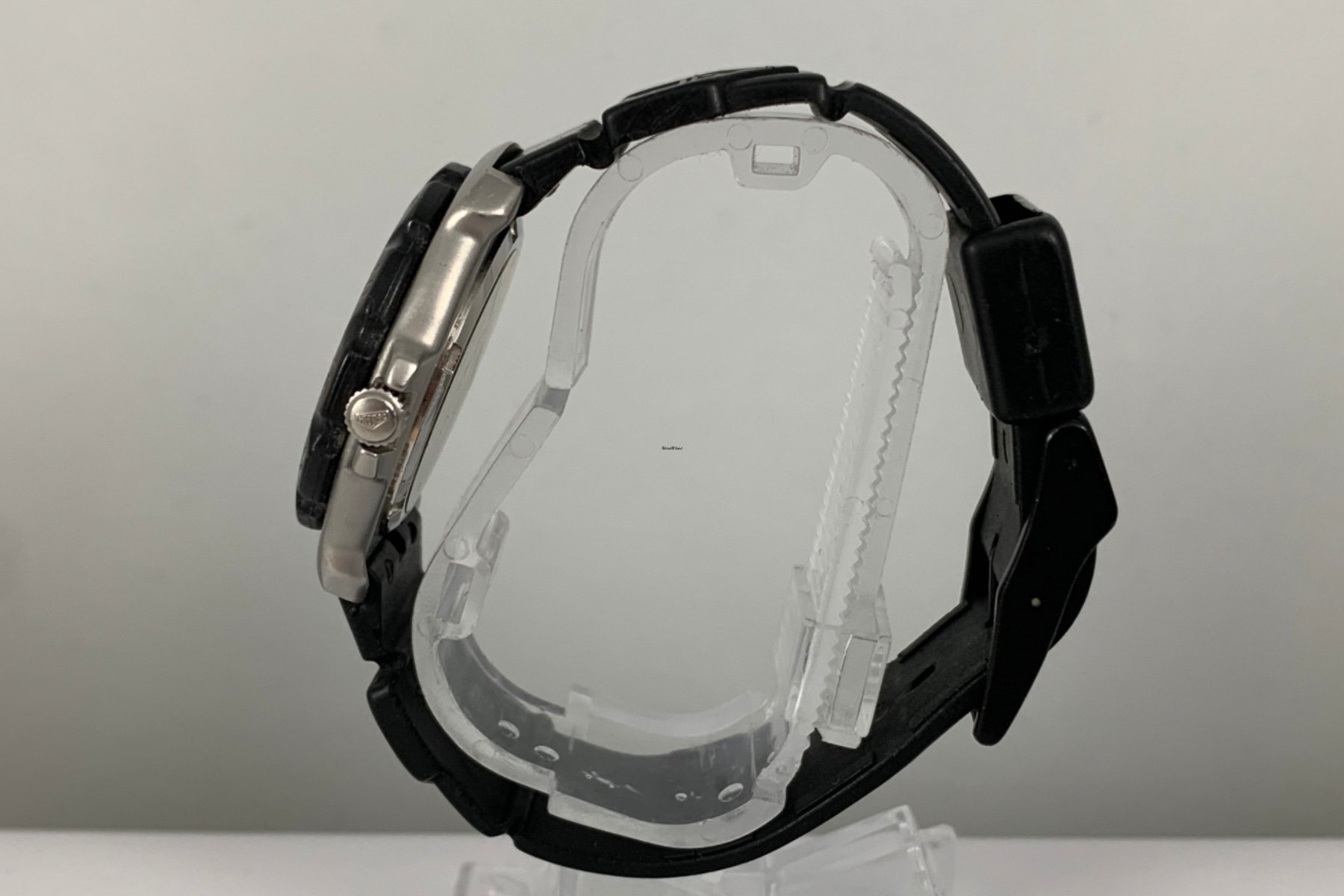 1986 was pretty awesome and not just because of Jose Canseco
When the watches first hit stores, the Formula 1 Professional came in brightly colored 34mm fiberglass cases with a steel core. Additionally, they featured a mineral crystal, a plastic uni directional minutes bezel, and 200 meters of water resistance. In order to keep costs down, the watches used an ESA or Ronda quartz movement with date function. The packaging was pretty neat with a hard interlocking shell that loosely resembles a tire. In 1987, identical 34mm pieces came with different dials and bead-blasted stainless cases. These were available on either rubber or a pretty sweet bracelet with a safety lock.
TAG Heuer made the Formula 1 Professional until 1990. Apparently, this was the year that LVMH came in acting like a wet blanket because these entry-level watches were beneath them. I guess LVMH ate some corbeau because the F1 returned some years later, but that's a story for another time. During this 1986 to 1990 period, these watches were truly everywhere down in the Caribbean watch shops and they were popular gifts. As such, I received a stainless piece with an all lume dial (my favorite combination and perhaps the most popular) as a gift from my aunt for a birthday. I must say that I was really taken aback because this was a pretty big deal.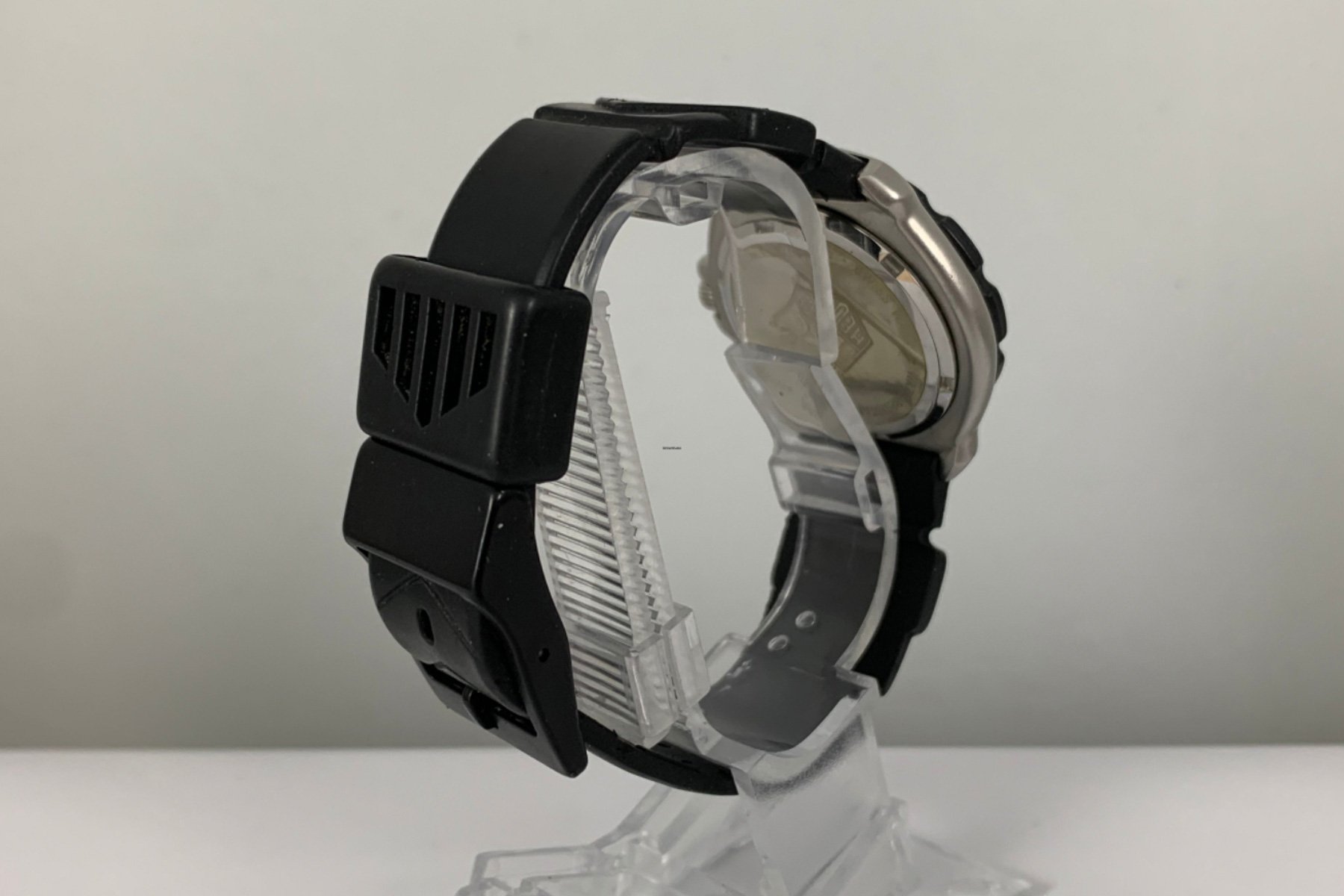 Getting personal
Mine came on rubber and I remember using scissors to cut the strap as per the instructions. Much like a typical pre-silicone Seiko strap, I could never get used to the stiffness and the watch sat for a year. The following year, my aunt bought me the bracelet, and then the magic happened. I wore that watch throughout much of high school and college without a hitch. Even the plastic bezel that often wears down or loses its color looks good on mine.
During the first Heuer run in the early '00s, these gained in value to some degree. In fact, the awesome chronograph version (yes, it is awesome) really went up. Granted, we are talking a few hundred bucks for the time only and maybe triple that for the chronograph. Today, things have leveled out for the Formula 1 Professional. Maybe people just don't wish to return to the days of Nelson Piquet. The likely culprit is the case size, but I don't mind. This is a period piece and in the right colors, a pretty sharp one!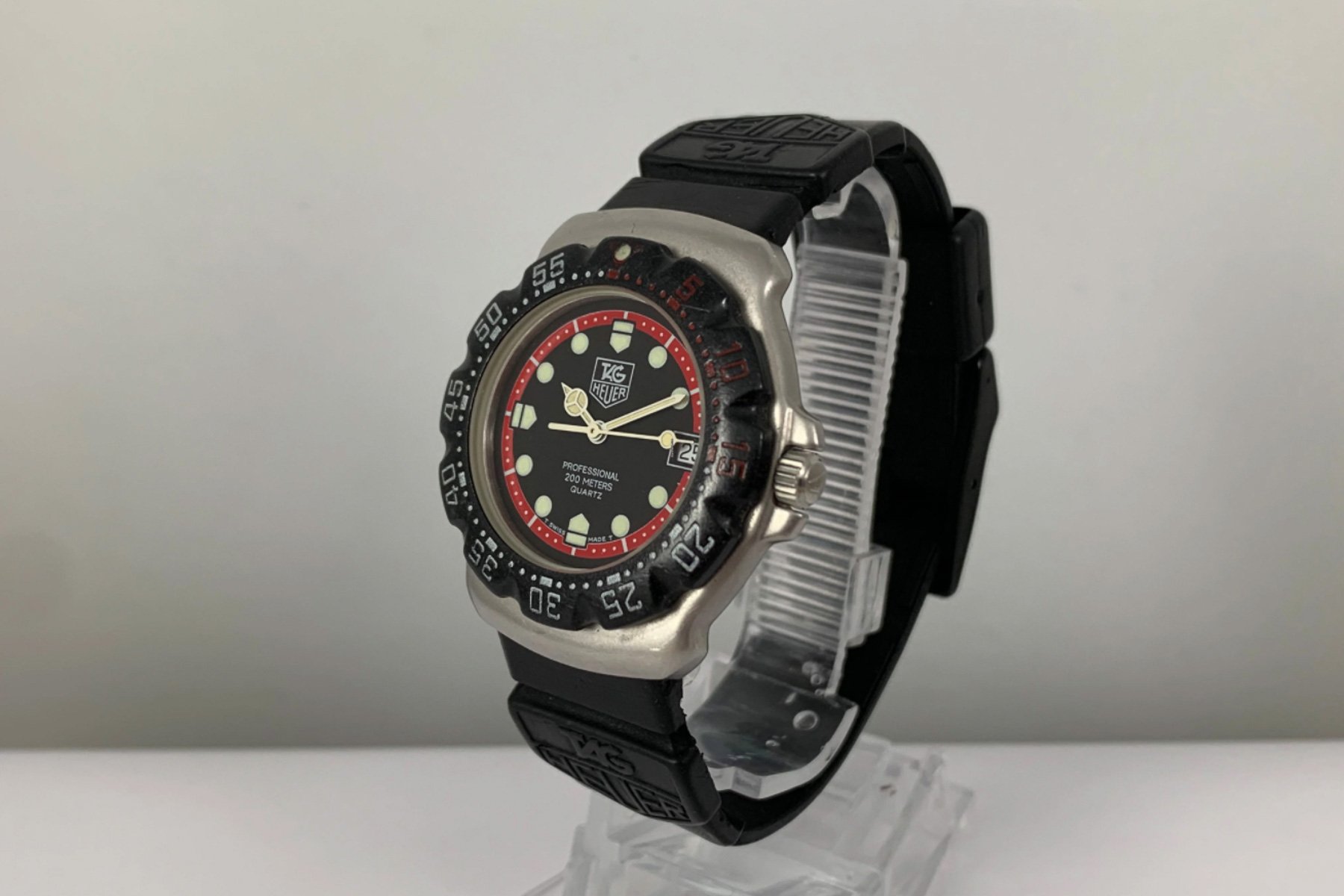 Today's candidate
Sadly, I couldn't find a squeaky clean all lume dial variant on Chrono24. What I did find was a smoking hot black dial model on its rubber strap. Yes, a bracelet would be better, but perhaps this is better for those with larger wrists. Seriously, go back and dig out your Hilfiger shirts from when they sponsored Team Lotus (I wish I still had mine – they were oversized of course) and rock this watch! The seller, B&O Watches, is neither in Baltimore nor Ohio. In fact, they're in The Netherlands and that country currently has quite the star in Max Verstappen who is sponsored by…ding, ding, ding! They own the pictures of this lovely specimen and have it on sale for €295.
Now, a ticket to a Formula 1 race, travel, accommodations, parking, and Fosters oil cans will easily set you back that amount. That makes this a cheap accompaniment that you can bring with you every year. Plus, unlike that old Heuer chronograph you dream of, this one will actually run reliably too! No? Well, you probably spend this much on two straps every month or so and justify it somehow. So yeah, to me, this is a pretty nice pickup. In the end, though, I'm just one racer on the grid and the rest of you will determine whether this watch makes it out of the first corner.
TAG Heuer Formula 1 Professional