The Zelos DMT – the Third Watch from the Diver's Watches Facebook Group
In January, we featured a look at some watches produced in collaboration with the large (and growing) Diver's Watches Facebook Group. The group is now comprised of nearly 32,000 members who have strong appetites for aquatic watches and its founder, Andreas Gregoriades, is continuously looking for more projects to offer up to the group. Well, since the first Aquadive sold out quickly and the soon-to-be-delivered Gruppo Gamma sold faster than a blowout flat screen TV on Black Friday, he's decided to come back with another watch for the big group. By the looks of it, this new watch is a real winner – introducing the Zelos DMT (Diver Medic Technician).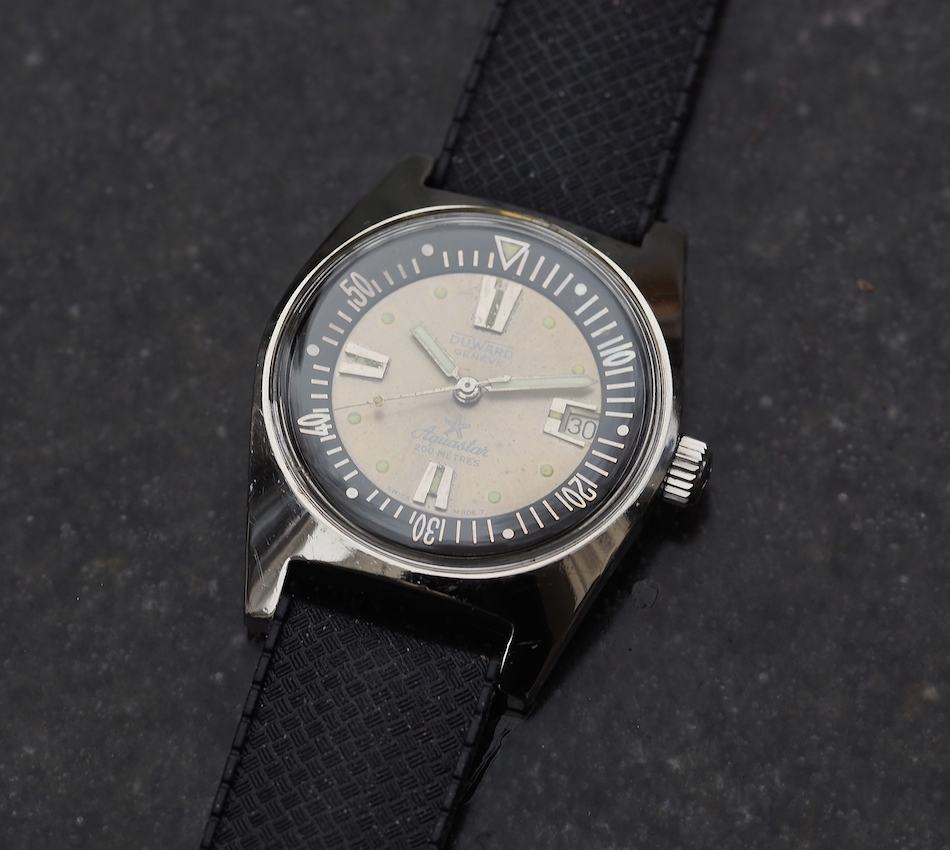 The Third Collaboration Watch
Andreas, with his shop Local Time in Cyprus, can be quickly identified as a vintage dive watch junkie. We chat a lot and he seems to really favor Super Compressors (box checked with the Gamma) and another style of diver – the Aquastar style case. We covered an Aquastar 63 recently on #TBT and spoke about how influential that case design has been – it has been everywhere, including use on icons such as the new and old Seiko 62MAS. So, its no surprise that the Diver's Watches Facebook Group is now introducing a watch with the legendary case design. Andreas worked with Singaporean brand Zelos to create the great looking Zelos DMT.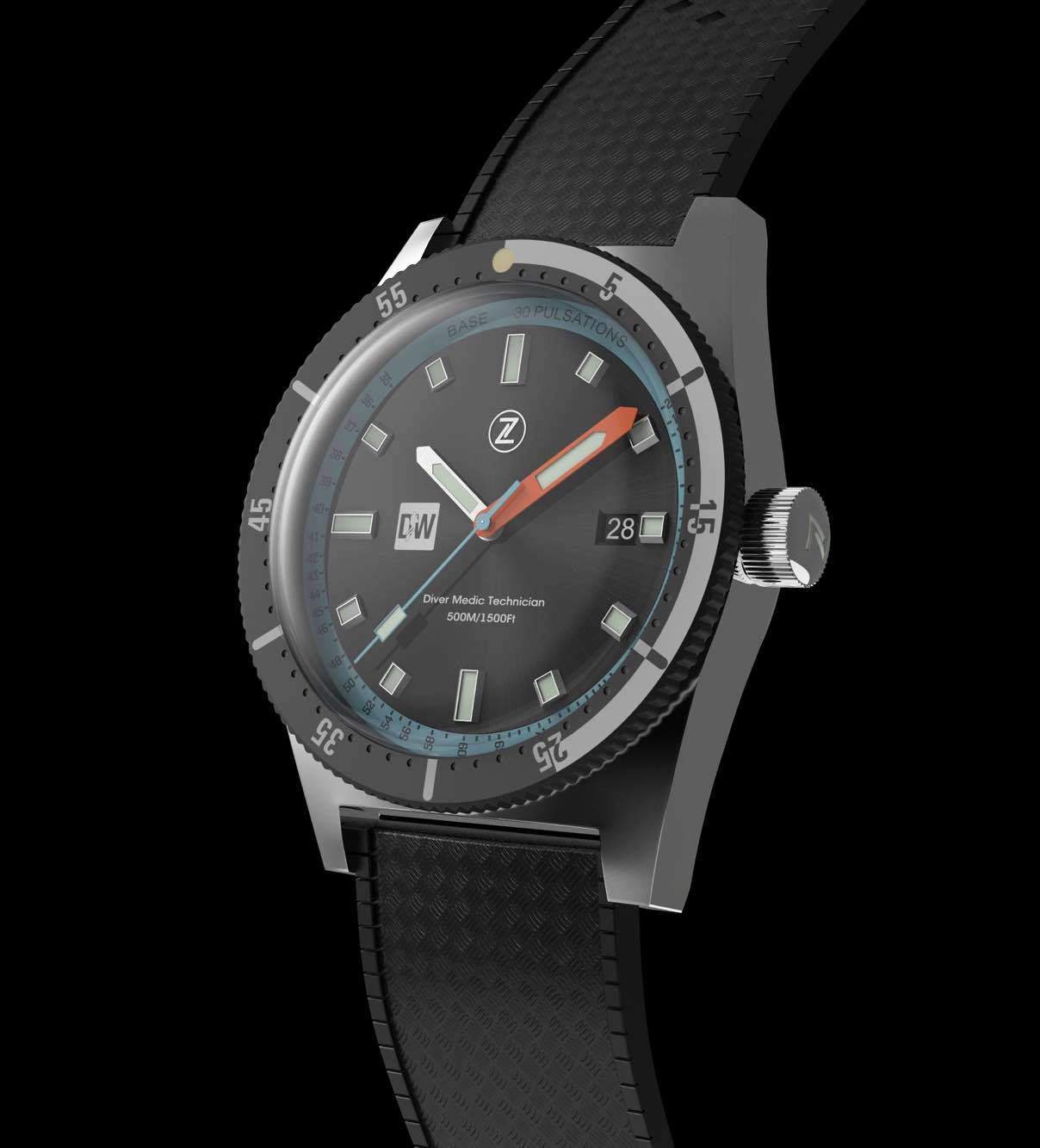 Zelos, a Micro-Brand
Zelos Watches, for those who aren't familiar, are a micro-brand from Singapore with an online platform. They've used Kickstarter, quite successfully like another brand – Straton – that we've covered, in order to promote and sell some really great looking, capable, and affordable dive watches. They like to use advanced materials such as bronze (ok, that's an old school material) and carbon fiber. They're versed in quick turnaround with their manufacturing partners and have obtained a high quality rating from their many buyers. This, and their flexibility (Zelos has never used this case design before), made them a perfect partner for the Facebook group's third watch, the Zelos DMT.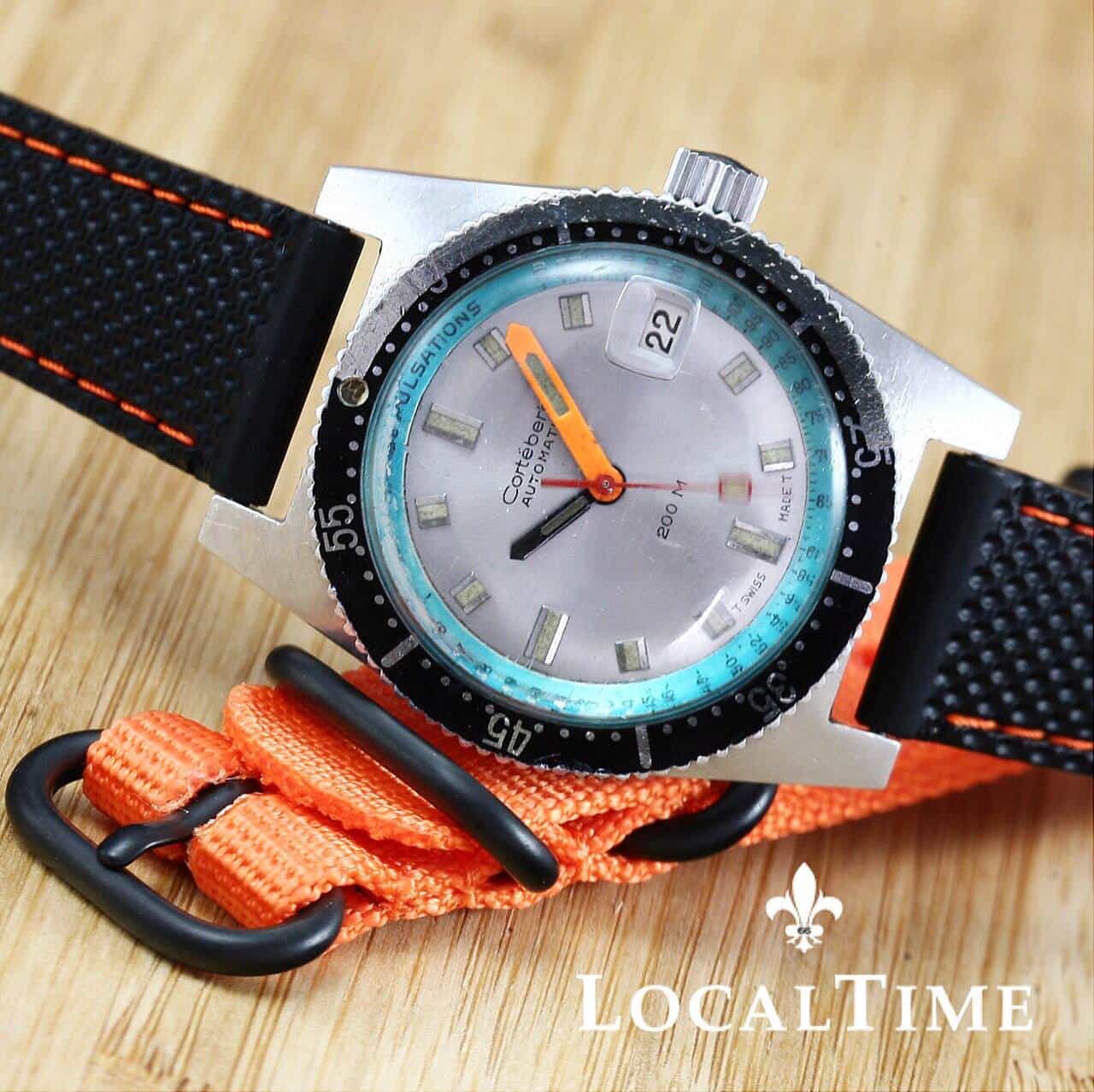 The Zelos DMT Draws From 2 Vintage Divers
When I saw the Zelos DMT, I was instantly reminded of a couple vintage divers: one of which is in Andreas' shop and another that sits in both the collection of Andreas and me. Both watches feature a 36mm case with 18mm lugs and that familiar Aquastar-style case. The Cortebert brings in the bright orange minutes hand to help a diver track his or her time underwater when aligned with the rotating bezel. It also features applied indices that seemed to heavily influence the Zelos.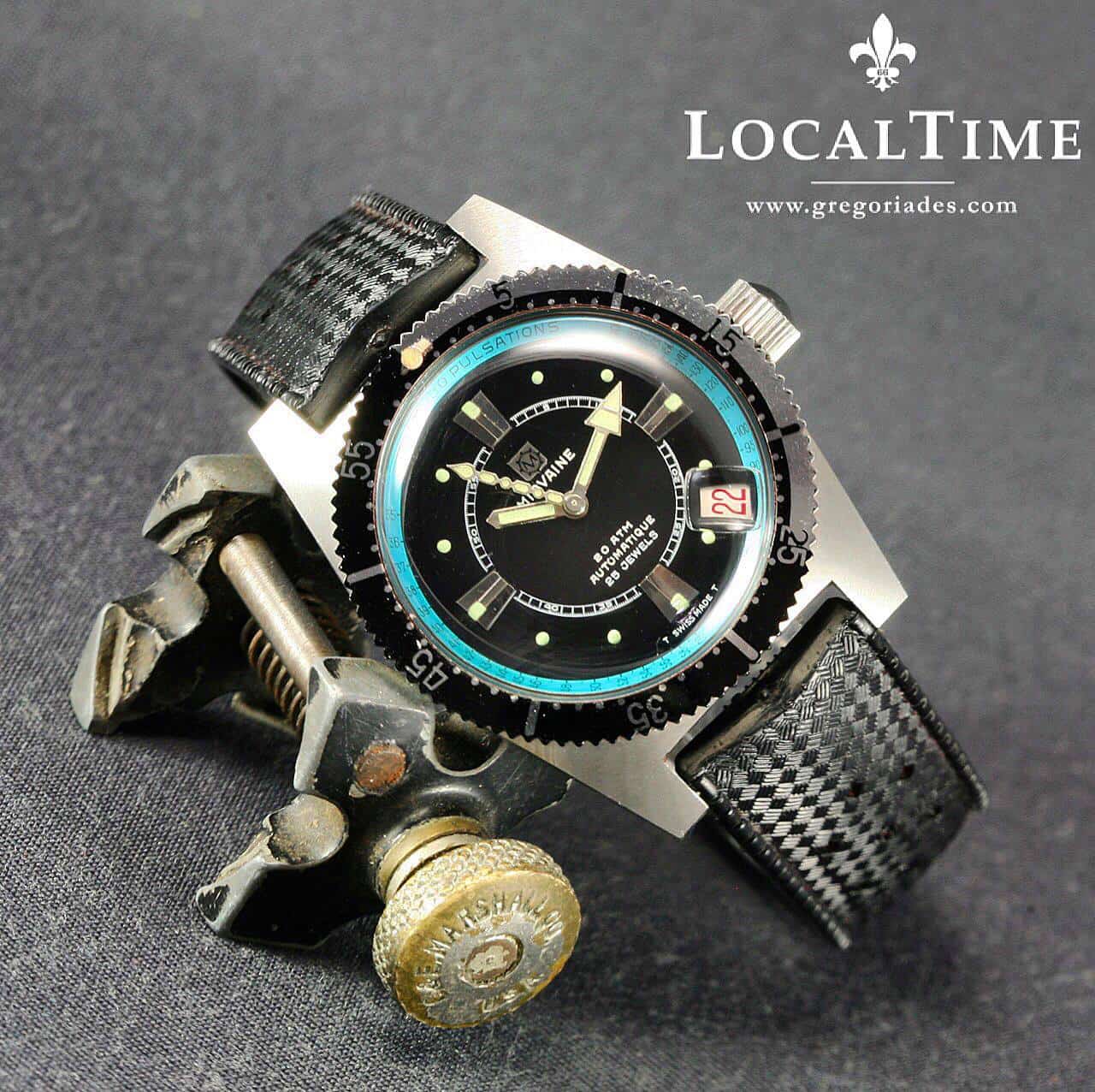 The Mirvaine, on the other hand, has a dark dial that ended up in the new watch. Both pieces have the same characteristic dive bezel and the aqua-hued inner pulsations bezel. As you can see, the DMT draws from both of these classically styled 60's-70's divers and that's a good thing.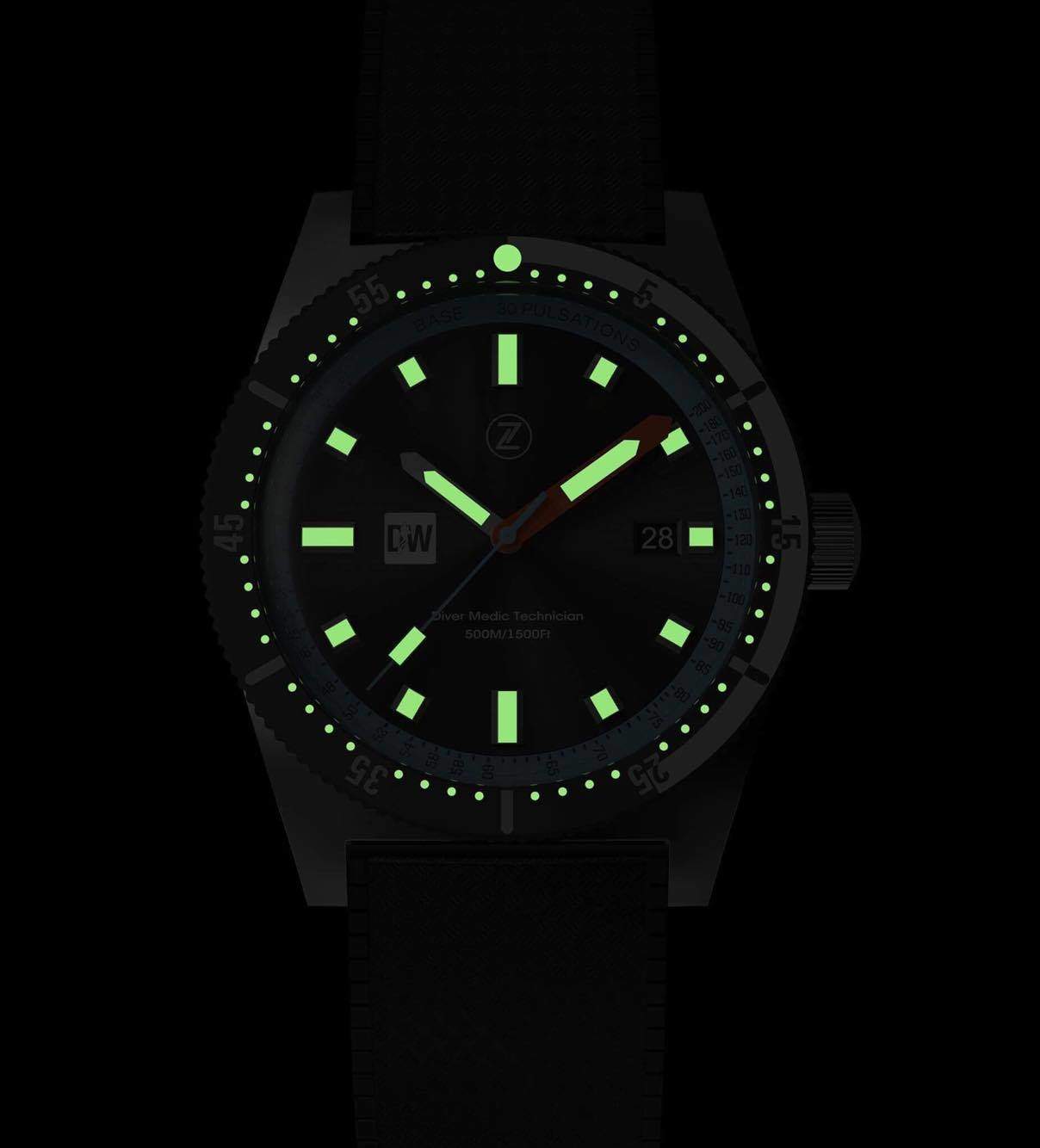 Technically Speaking…
Regarding the name, Zelos DMT, and its long form name of "Diver Medic Technician", the purpose is two-fold. First off, with a water resistance of 500M, this watch can be used as a typical diver. With that bright orange hand, a unidirectional bezel and bright C3 Superluminova, it will be more than up to the task for underwater use. Second, though, the watch is designed for diving emergency technicians (EMT's). With the pulsations inner bezel, an EMT can use the watch to measure a diver's pulse should something occur underwater. Apparently, most diver's who work on projects are accompanied by such EMT's and also emergency underwater chambers in case of problems (the watch has a helium valve at 9:00). Yes, this is a niche use, but it looks great and adds some character to the watch.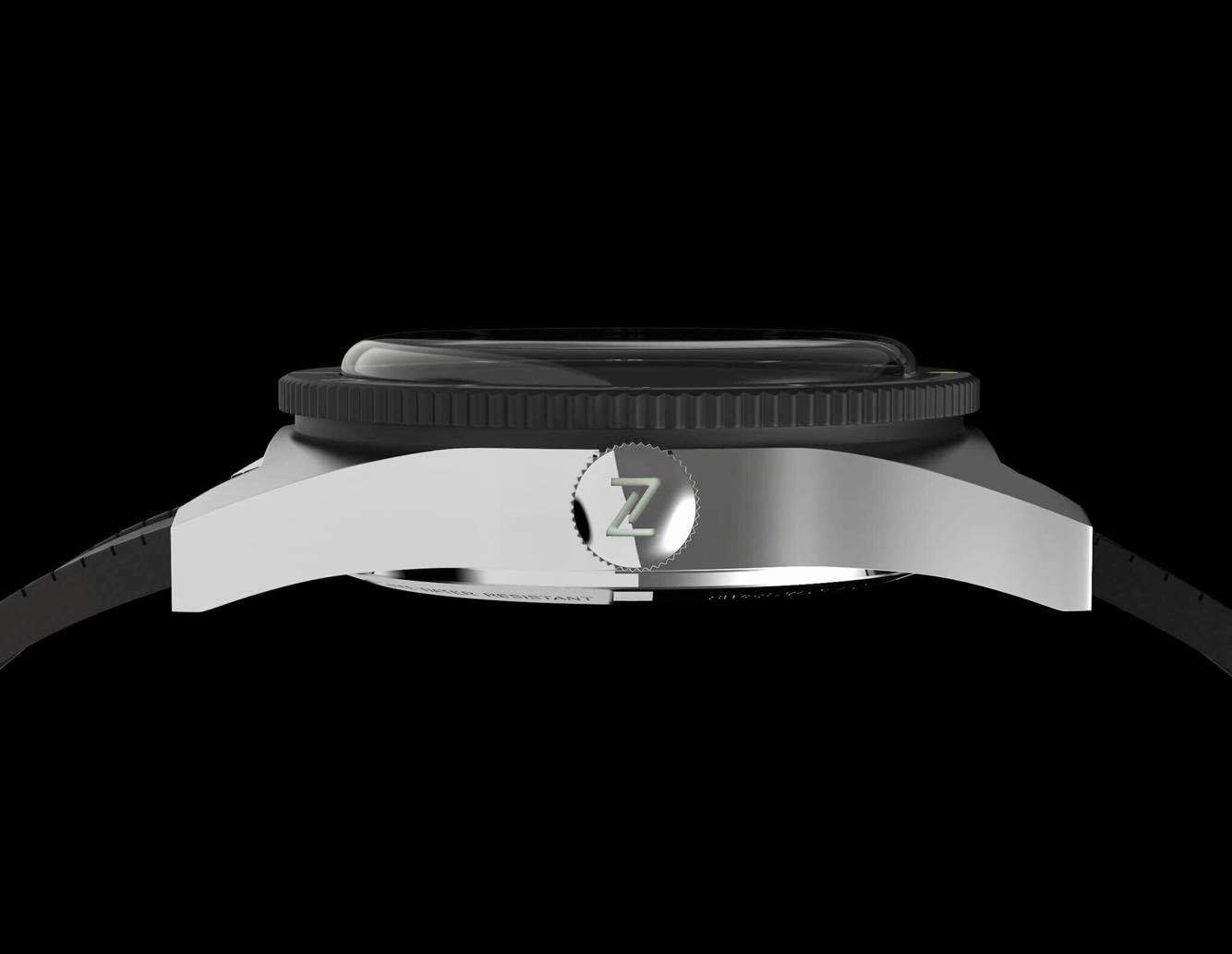 300 Pieces of the Zelos DMT
Detail wise, there will be 300 pieces of the Zelos DMT (150 with and 150 without date) and it's filled with high quality attributes. The stainless watch comes in at 41mm without crown and with 22mm lugs. It will come on a tropic-style strap with a strap tool, a canvas strap, and in a canvas watch roll. Appropriately, the DMT gets a domed crystal and it will be sapphire, which gives the watch a reasonable height of 13.6mm. The lumed screw down crown is signed and the case back will be numbered. Inside, the venerable Sellita SW-200-1 sees duty.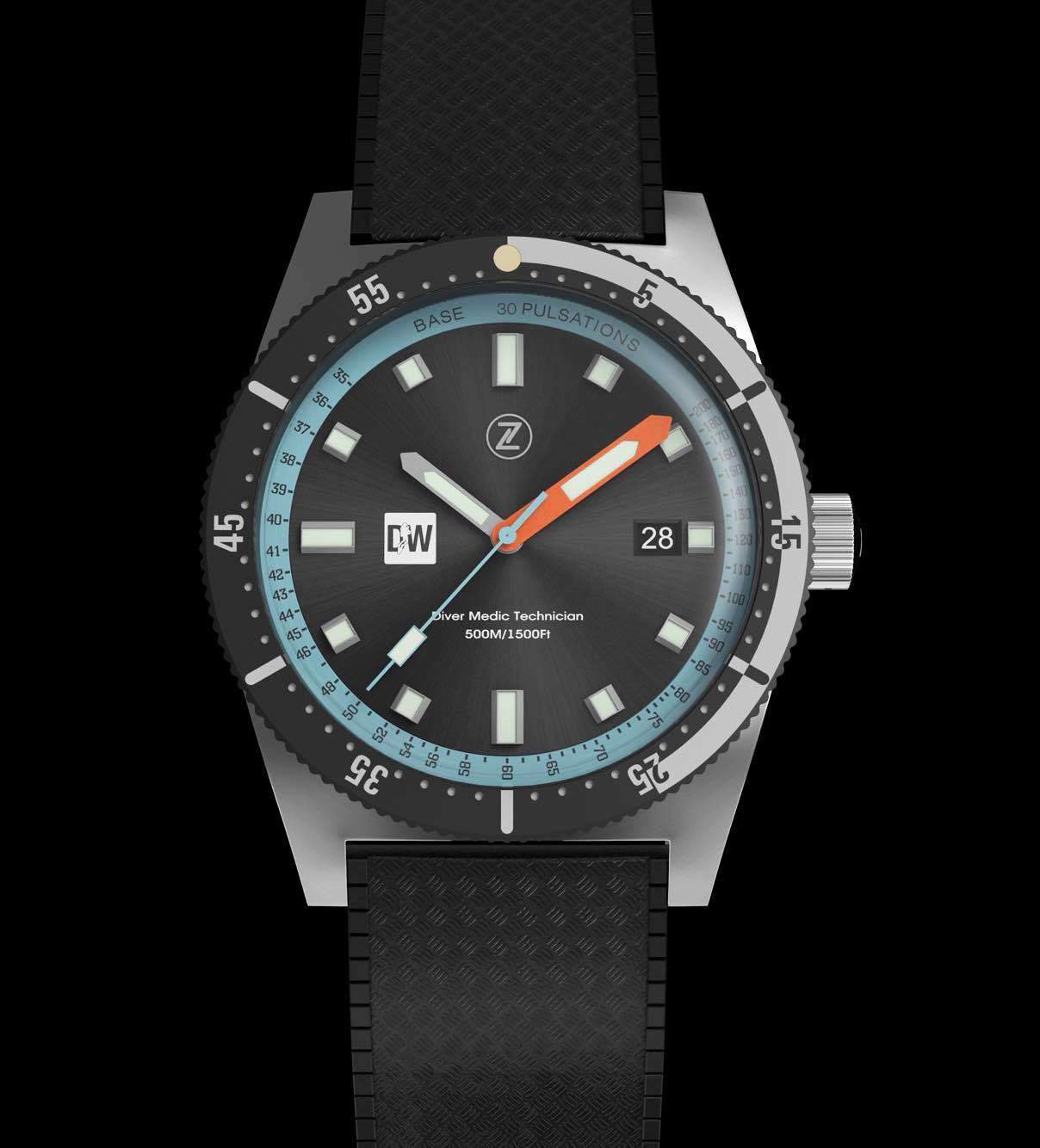 Great Colors!
Andreas tell me that the new Zelos DMT should begin delivery in September 2017 and I cannot wait to try one. For me, this is a beautifully laid out watch that does a nice job of featuring the group's logo without marring the uncluttered dial. I'm not even bothered by the date window as it's almost integrated into the index at 3:00. Best of all, I love the aqua-colored pulsations bezel and how it aligns with the color of the sweep hand. And, as a Miami Dolphins fan (sad, I know), how can I not be charmed by the combo of orange and aqua?!? Seriously, the colors on the DMT are noticeable without being silly – this would make a nice everyday wear.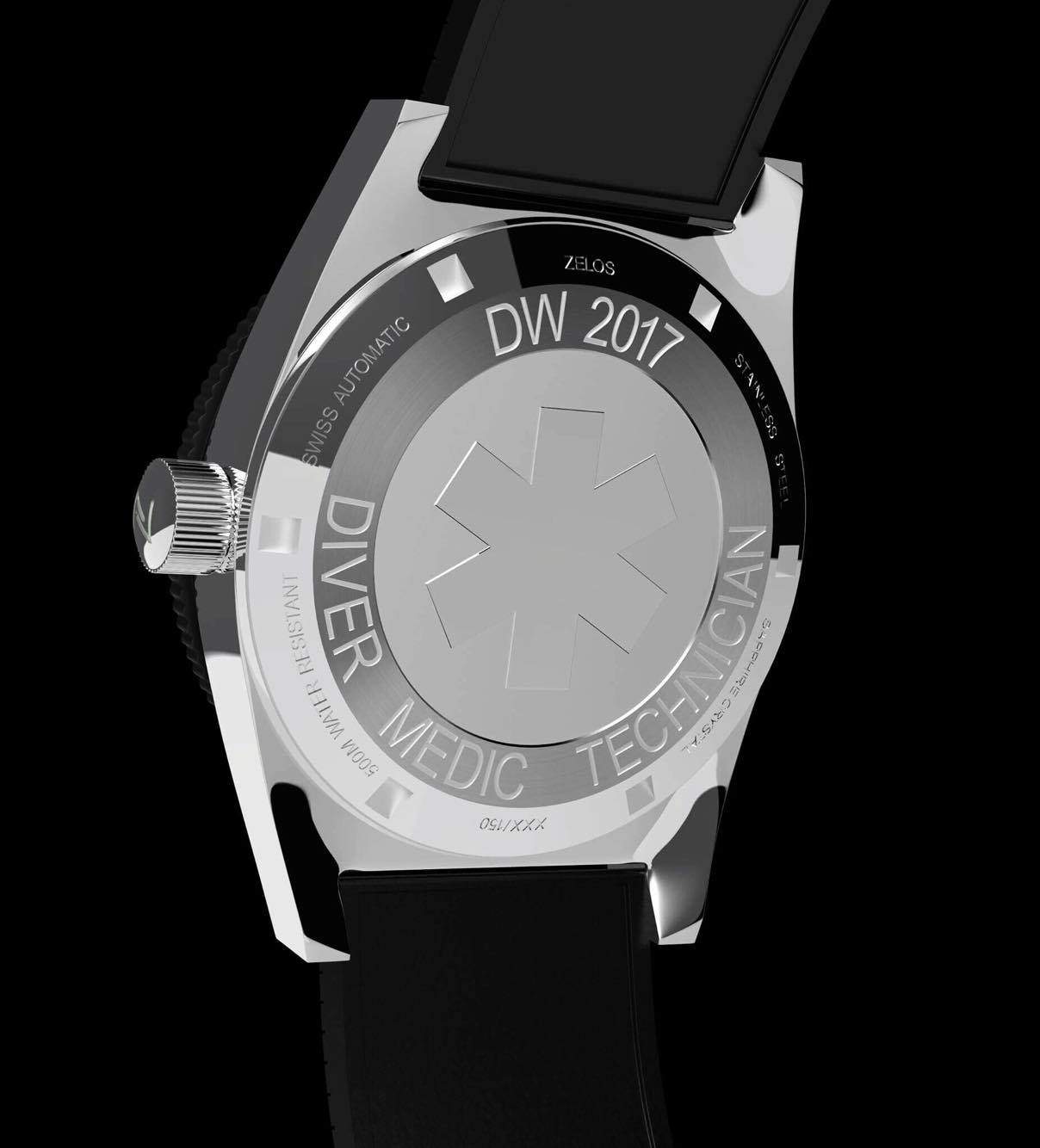 Order Now!
In the end, we have to talk about pricing, but I think that the Zelos DMT will pleasantly surprise you. At $469, including worldwide shipping, there's nothing to argue with here. I cannot wait to get my hands on a DMT later this year for a hands-on review.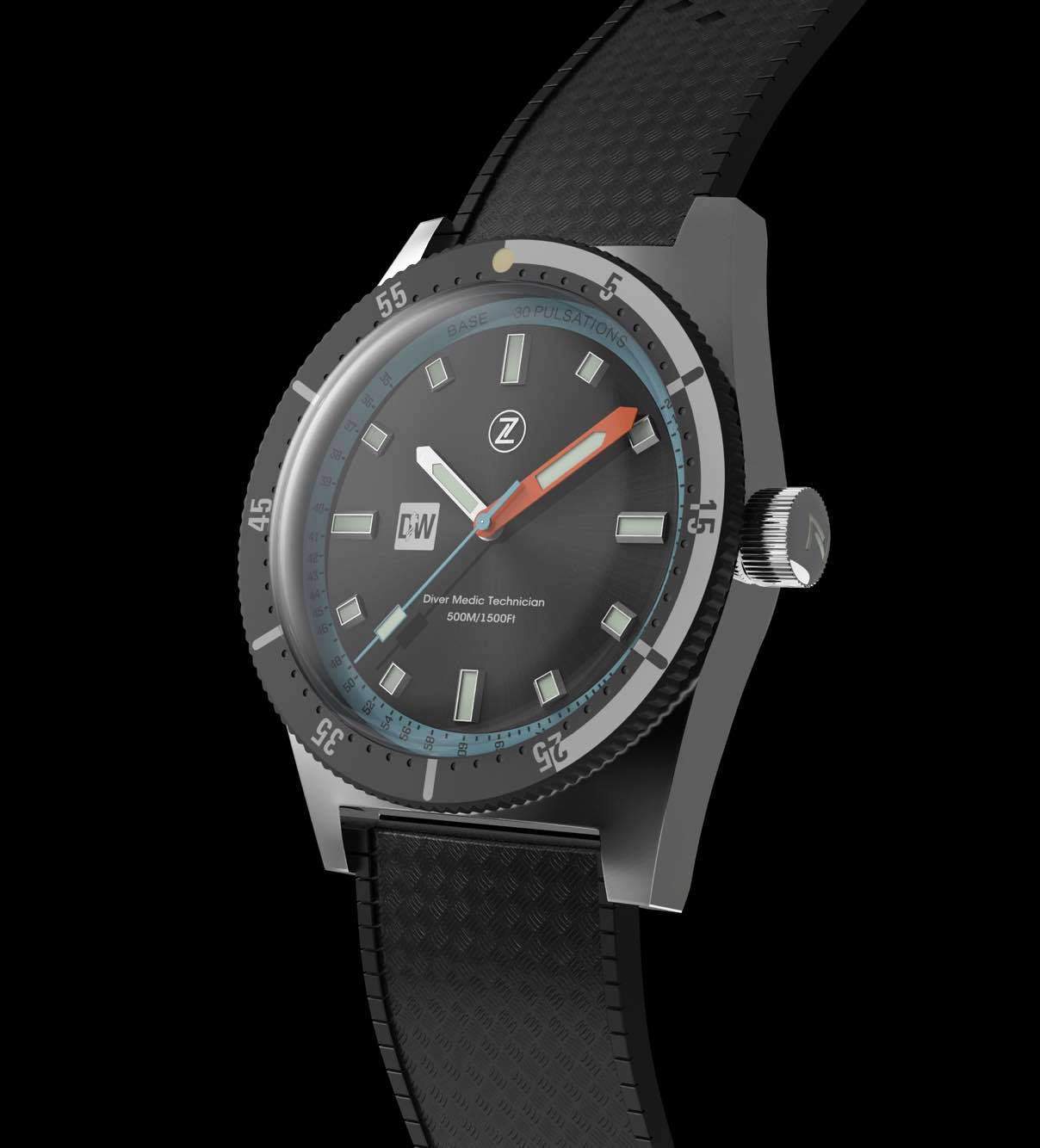 I think I'll love the design, but I am also excited to take a look at the brand's quality and attention to details. Ordering (per the link here) has begun for the Zelos DMT and over half of the watches have already been reserved within the first days of offering (you can see the Group's posting on the watch here). If the first two Diver's Watches Facebook Group pieces are anything to go by, move quickly if you want one! Well done to Andreas and the Group for another compelling piece!