The Facebook Diver's Watches Group – the Power of Social Media
It's true that when Gil Scott-Heron wrote in 1970 that, "the Revolution Will Not be Televised", he wasn't referring to the watch industry. With what we've seen lately, though, it's looking more and more like the revolution is likely to take place via Social Media – or perhaps we're already in the thick of massive changes in the way watches are marketed and sold. We saw just this past week the Omega Speedy Tuesday Limited Edition sell out in record time all with clicks or finger taps – an experiment that had never really been tried before by such a large and prominent brand. But what about the grass-roots movement? Is there anything happening out there aside from the continued surge in online-only brands? For sure there is and let me introduce you to the Facebook Diver's Watches Group.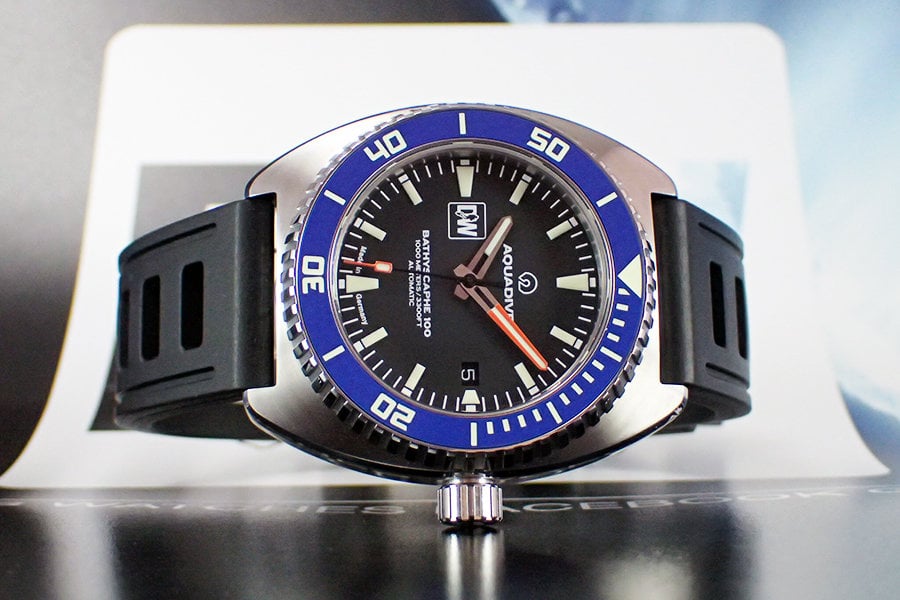 The Facebook Diver's Watches Group
Facebook groups are nothing new, but over the last five or so years, they've grown exponentially. Why is that? First off, they're free and that immediately gives them an advantage over forums. Second, they're very easy to set up and set security levels such as public, private and secret. Finally, they can be made to focus on whatever topic – no matter how specific. Just think of your favorite watch-related category and someone has likely created a group where like-minded collectors can share their enthusiasm and gain knowledge. Well, Andreas Gregoriades of LocalTime, a watch shop in Cyprus, founded one such group in 2011, the Facebook Diver's Watches Group. Since then, it has become the largest watch group on Facebook with almost 29,000 members!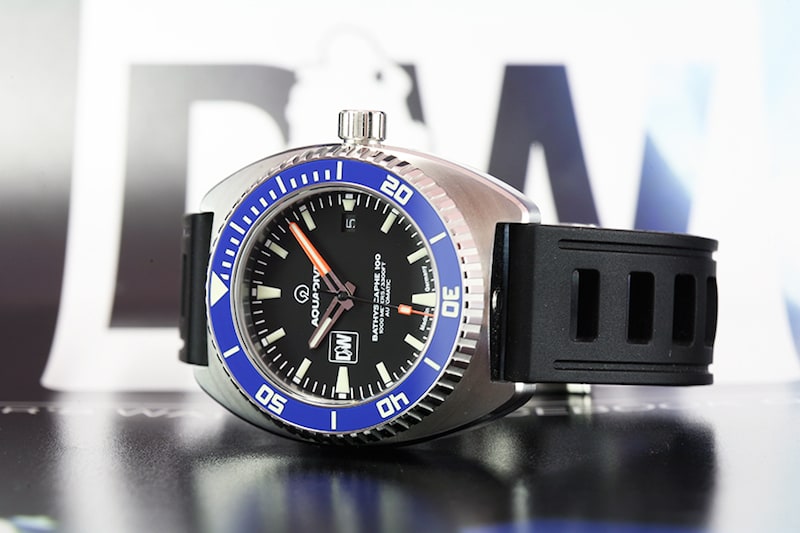 A Group Collaborates for its Own Watches
So when something becomes as large as the Facebook Diver's Watches Group, is there support for club-themed products? Sure, t-shirts and stickers are great, but Andreas felt the need to go further; he set out to create special edition watches featuring the group's logo. As you'll see, though, the watches that the group created aren't simply about a logo – no, they either introduced an entirely new watch or brought new technology to an existing model. Let's take a closer look.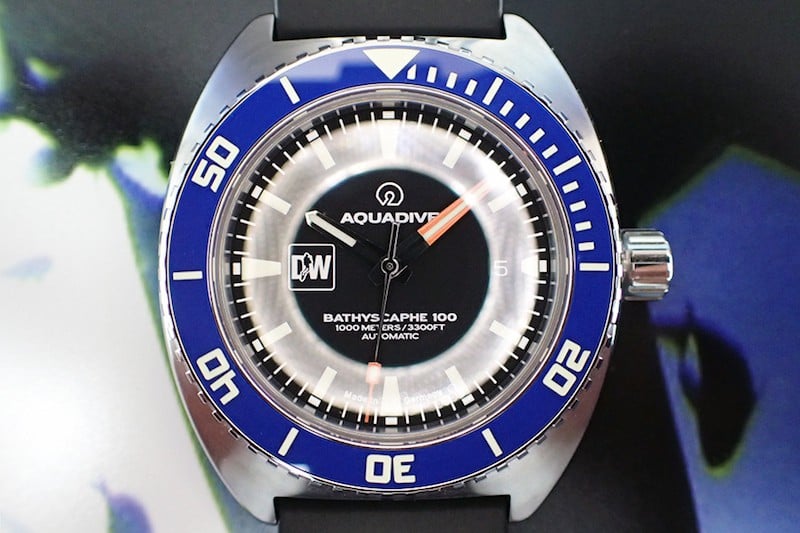 Watch #1, The Aquadive Bathyscape
The first partnership, in Summer of 2016, watch for Facebook Diver's Watches Group members was the 1000M water resistant Aquadive Bathyscape MKII. Aquadive, a well known dive watch maker originally from Geneva (this watch is made in Germany), entered into a project with the group to make 25 pieces at roughly $1,700 per piece. But as mentioned, and you can see the regular production Bathyscape 100 "MKI" here, the group's watch isn't just window dressing. The group's piece, like the original, is made of 316L stainless steel, but it goes a step further by introducing case hardening that gives it 10X the hardness and thereby changing the material name to S100. It also introduced a new blue ceramic bezel versus the normal black of the 100.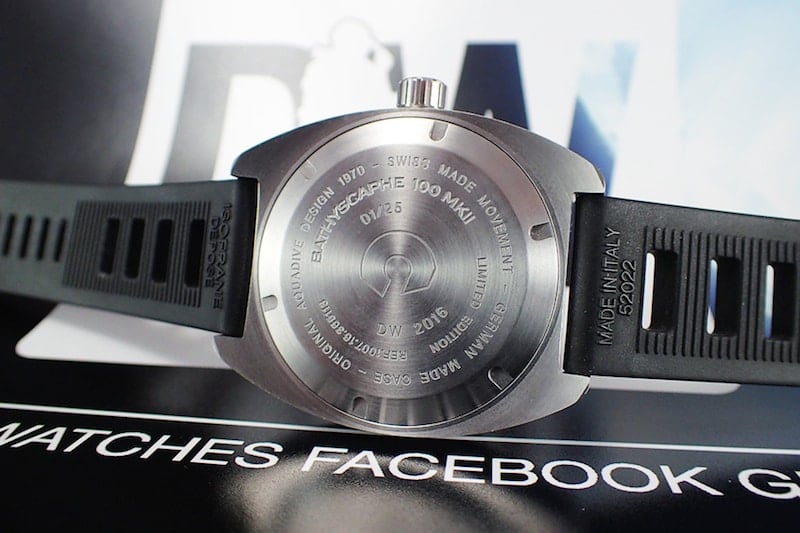 Unique and Innovative…
The Facebook Diver's Watches Group effort with Aquadive didn't stop there, though. A new case was employed that is 2mm thinner and 2mm longer than the existing Bathyscape. Of course, the watches were numbered on the back up to 25. Inside, the venerable ETA 2836-2 was featured and that means a date and hacking.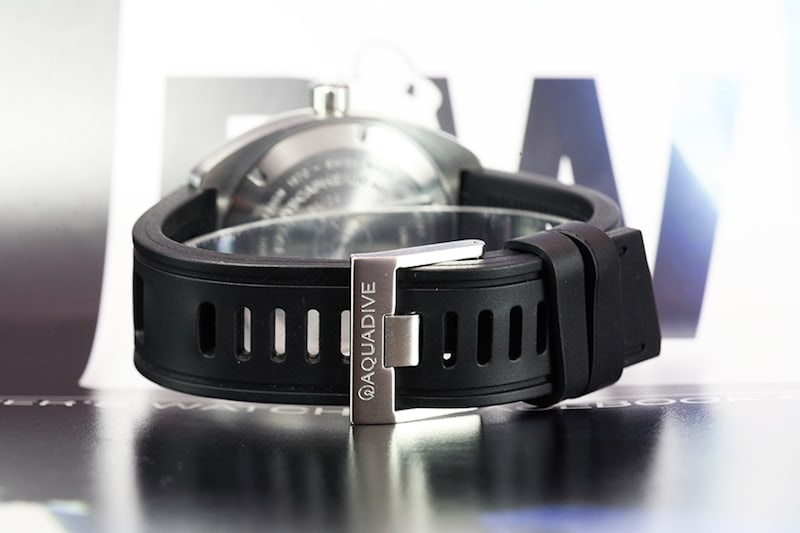 To round things out, a black rubber strap from the legendary maker Isofrane was fitted. Oh, and it took a mere 3 days for the production run to sell out…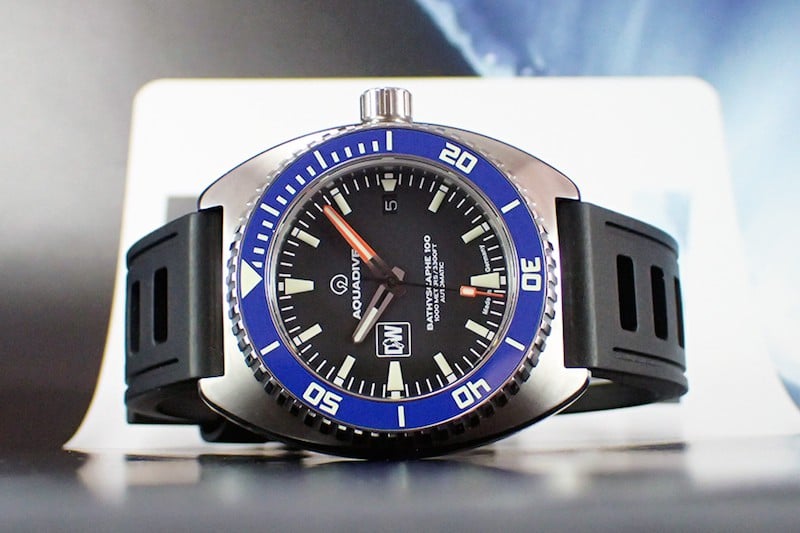 So what's my take on the Aquadive Bathyscape MKII from the Facebook Diver's Watches Group? It's an honest looking diver that brings in retro cues without being a direct copy of the brand's former watches. I like the group's simple and modest logo on the dial and the combination appeals to me more than the regular production black model. Call it a nod to the old colors of Gulf Oil, but I do like blue and orange! Plus, the case hardening tickles my metallurgical fancy and I like that the case shape itself is unique. Overall, it's a non-kitschy limited edition and I can see why it sold out so quickly. As they say, though, why not follow up a great initial idea with a sequel?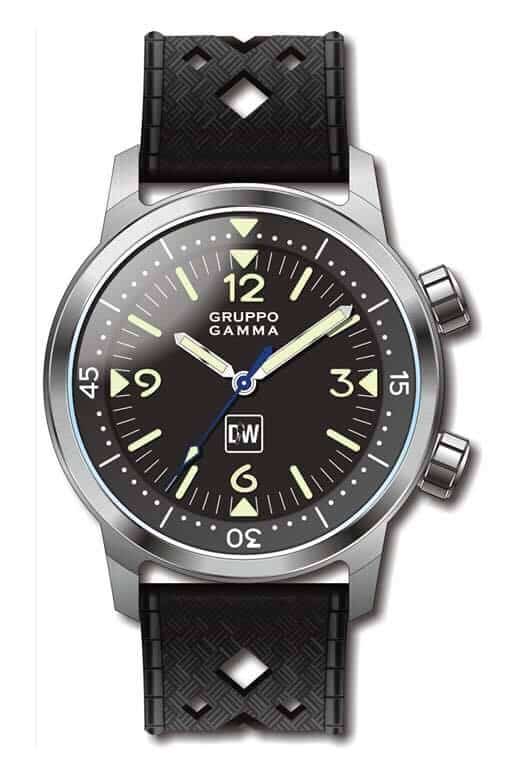 Watch #2, the Gruppo Gamma Chrononaut
Just a couple weeks ago, Andreas got in touch with me to tell me about the newest watch from the Facebook Diver's Watches Group. This time, the plan was to go in a more affordable direction, offer a larger production run of 100 pieces, and to style the watch after Andreas' favorite style of watches, the twin crown EPSA-cased Super Compressors. Plus, the partnership would be with a different watch brand, Gruppo Gamma of Singapore, and would mark the first time the brand has used this case. During the first week of 2017, the watch was launched on, where else, Facebook and it sold out in just 2 hours!!! Members will get their watches in June and Fratello Watches is excited that we will have the chance to go hands-on with an example! It will be our first time with a Gruppo Gamma watch and a chance to examine a design that Andreas helped author. Note, the pictures we have are renderings.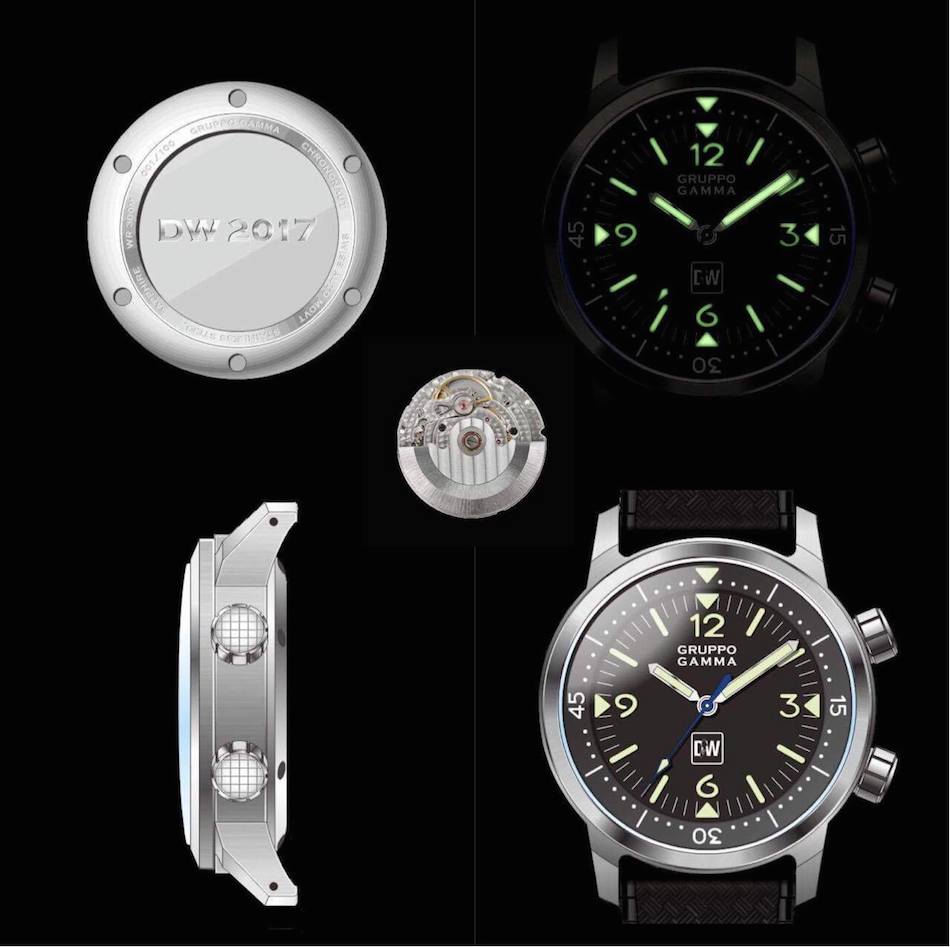 Highly Spec'd and Affordable
The specs for the second Facebook Diver's Watches Group, called the Chrononaut (seen here), are pretty impressive for a watch that sold for $498 (it seems that regular production versions will sell for $599). The 42mm stainless case features 300M of water resistant and 22mm lugs. Two screw-down crowns are on the right side of the case – one to operate time setting (hooray for no date!!!!) and the other to operate the internal rotating bezel. The sapphire crystal is double domed and the specially engraved and numbered solid case back is also screw down. Oh, and we must mention, this Chrononaut wouldn't have passed muster with Andreas had it not been for the employment of EPSA-esque cross-hatched crowns. Last but not least, expect a Tropic-like strap.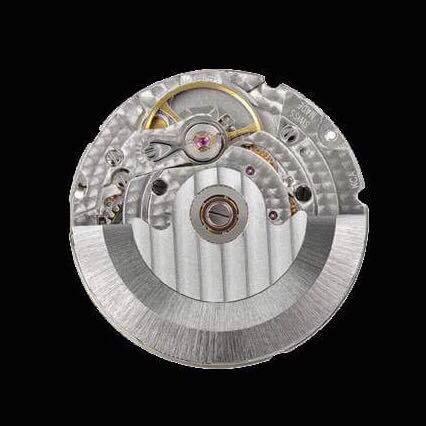 Inside the Chrononaut sits the STP 1-11. Essentially an ETA clone, this Swiss made movement runs at 28,800 bph, has a power reserve of 44 hours and hacks. Not familiar with STP? They're actually the movement-making arm of Fossil and are supplying to house brand Zodiac in their newish line of watches. Reviews of the movement have been highly favorable thus far, as has the finishing work done by Gruppo Gamma on their other pieces, so we think that the members of the Facebook Diver's Watches Group are in for a great piece!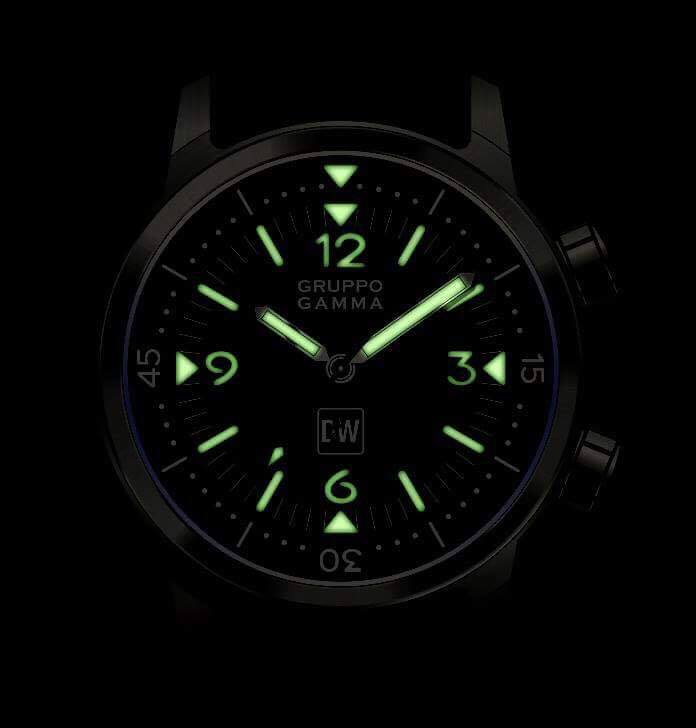 Fratello Watches will Go Hands On!
Design-wise, I am really excited to see the Gruppo Gamma Chrononaut put together with the Facebook Diver's Watches Group. There's a little Panerai in the dial design with its Arabic numerals, but the hands are classic Super Compressor. Like in the Aquadive, blue enters the theme on the sweep seconds hand in the form of an arrow shaped indicator. Here again, the group's logo doesn't detract form the overall design and hardly comes off as overpowering. In fact, I'd say it's classy and some larger brands could take a lesson when introducing collaborative pieces. Overall, it's a winner, especially at this price, and we look forward to reviewing it in person.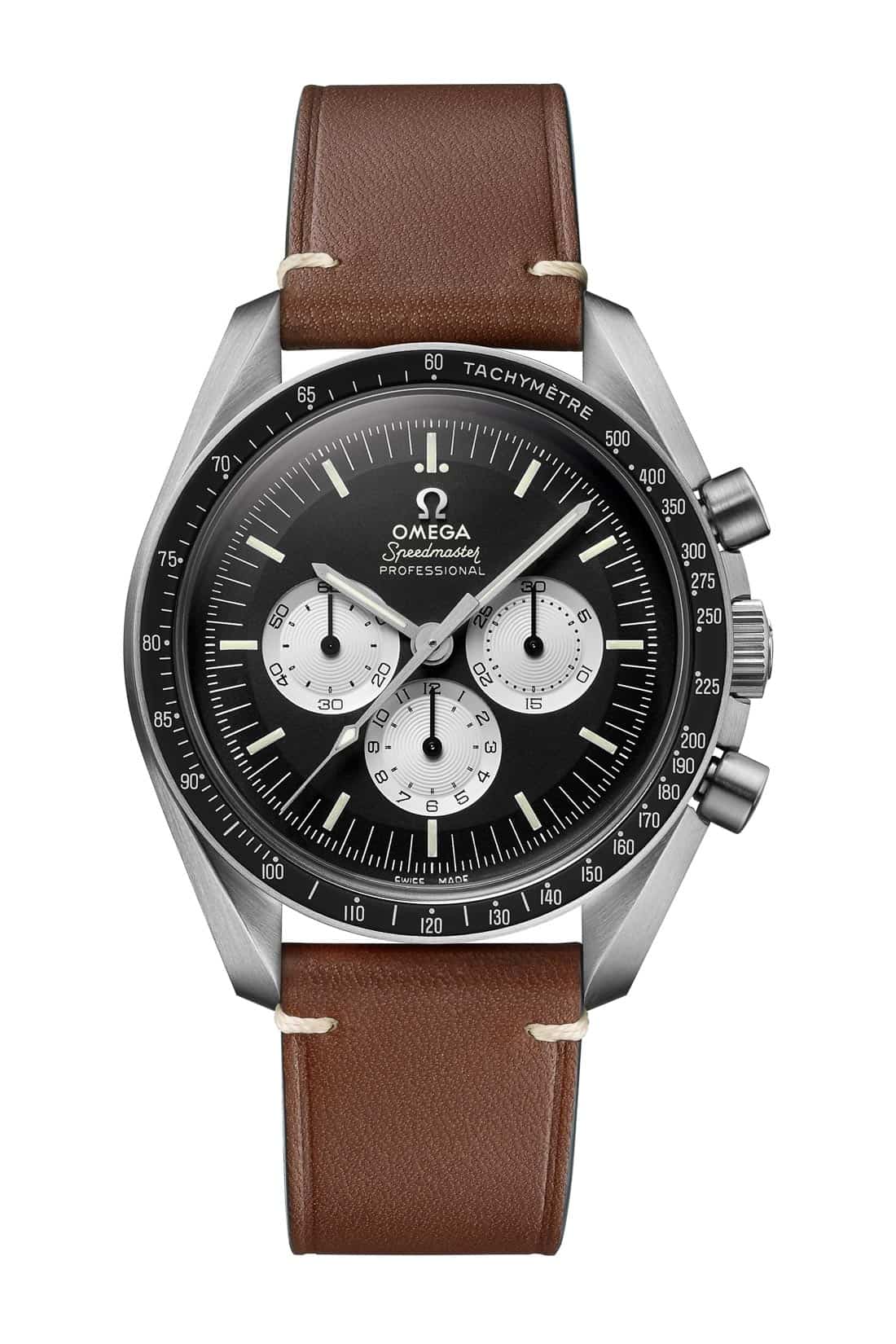 Social Media is Selling Watches
In the past, most would have viewed the Facebook Diver's Watches Group as simply a group. It's a place where members celebrate with pictures of their favorite divers and, trust me, there's everything from Invicta to Rolex and new to old. It shows, though, how groups like this have become relatively powerful and in a watch industry that's becoming more flexible and, for the most part, is battling a tough economy, these groups now have some say. Let's also credit faster, less expensive, high quality global manufacturing that has made the opportunity to design custom runs of watches far easier than in the past. Still, though, Social Media is an instantaneous feedback model and it's nice to see that brands are listening and starting to seize opportunities.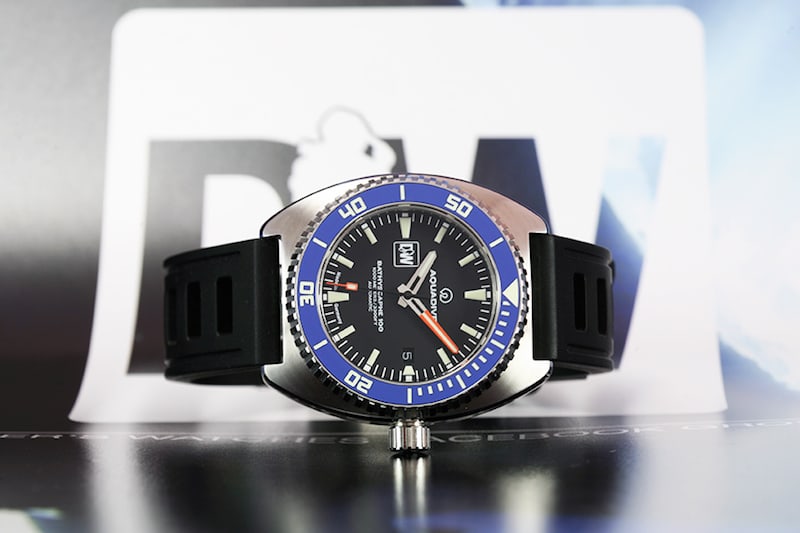 If near instant sell outs of two small runs of dive watches and a larger run of Omega chronographs – not to mention the lovely Hodinkee Zenith , Nomos and MB&F models – are to serve as foreshadowing, I'd say that we'll be seeing more targeted pieces in the future. As for the future of special releases and the Facebook Diver's Watches Group, Andreas tells us that watch number 3 is planned for Christmas 2017 – we can't wait!