Speedy Tuesday – Meet Bruno Balic, Who Creates 3D Renderings Of The Speedmaster
One can be creative on many different levels. Today we want to introduce Bruno Balic to you. Bruno creates stunning renderings of objects, including the Speedmaster chronograph.
Besides following certain people on Instagram, I also follow everything #SpeedyTuesday of course. I see the most beautiful images that people made of their Speedmaster or Speedmaster collections. About two weeks ago, I came across some stunning 3D images by an Instagram user called @mrspeedmaster. I've always had an interest in computer graphics and in a far past, I used some AutoDesk software myself to create drawings (study related). To cut a long story short, I admire one who masters the use of creating 3D models on the computer. So I contacted @MrSpeedmaster who's real name is Bruno Balic.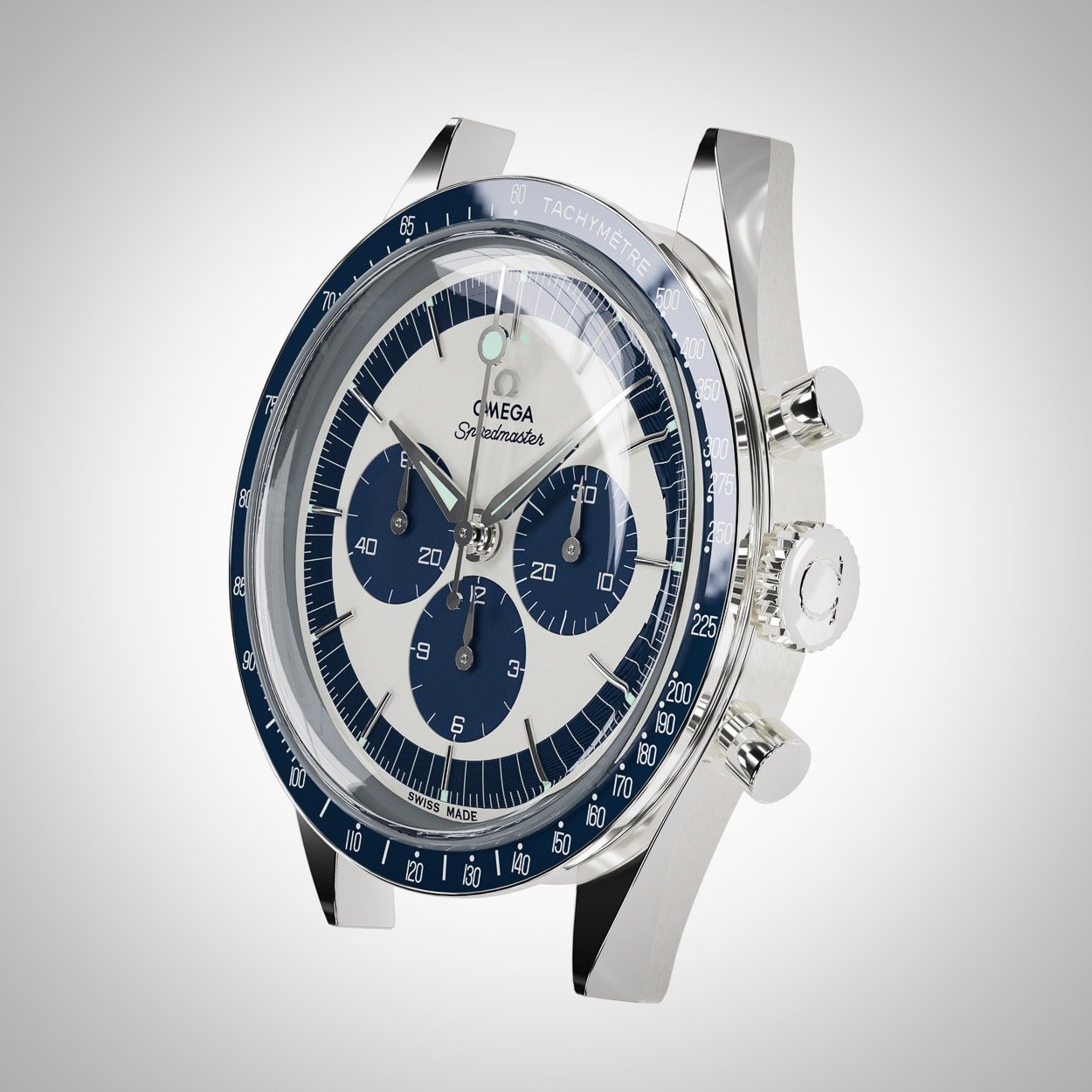 Bruno is a 20-year-old watch enthusiast and creator of 3D watch models. He loves mechanical objects, especially when they have a certain level of complexity to them. The precision that is required to create these objects, such as watches, is what interests him the most. This also explains his love for watches, little complicated mechanical objects that can be worn on the wrist. You can wear a watch no matter where you go, whether that's in the ocean or in space.
His own watch is a Seiko SKX007, a watch praised by many (including by us here on Fratello) and probably one with the most bang for the buck. We are pretty sure that Bruno will end up with a Speedmaster though. He simply loves it, based on the 3D models he created at least.
I thought it would be a nice idea to ask Bruno Balic some questions about Speedmasters and his 3D models. Without further ado.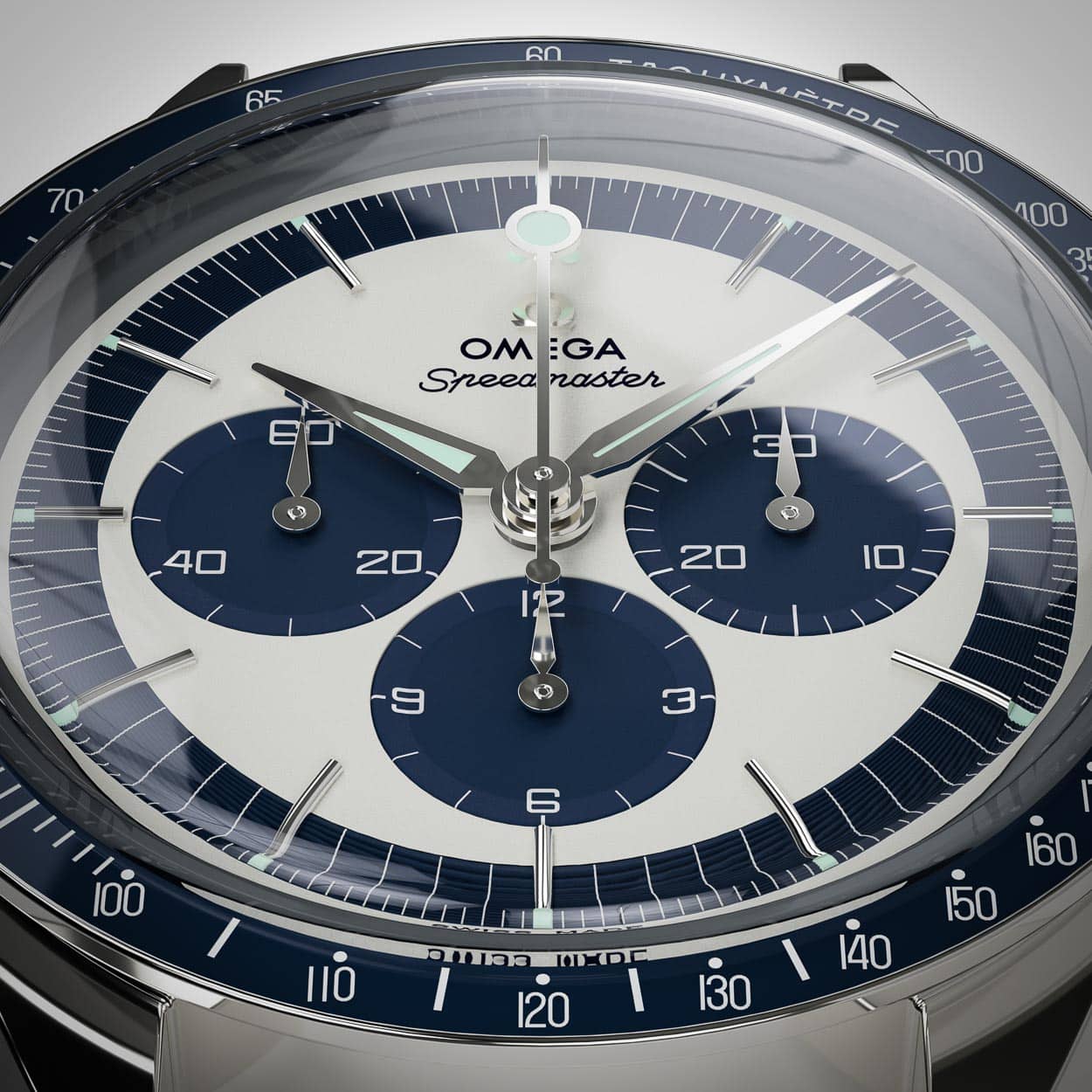 Q) Why did you choose the Speedmaster for a 3D model?
[Bruno Balic] It's difficult for me to express all of my thoughts about the Speedmaster in just a few sentences, but I will give it a try. Omega's Speedmaster for me is one of the best watch designs ever made. Its three-dimensional black dial and white baton hands define a timeless symbol. The watch is super legible without sacrificing its design. You instantly have the impression that this watch has a purpose to serve. The achievements of the Speedmaster in history proofs this as well, it's just amazing. A chronograph is probably one of my favourite watch complications. I also happen to be a huge car and motorsport enthusiast and there is a clear connection between that and chronographs. See, when some people look at a chronograph they see a device that can measure time intervals, but when I look at a chronograph I see something else as well. I see competition, rivalry, something that pushes me to give my best in everything I do, it evokes that feeling in me, it's in my nature. And to me, the Speedmaster is not a chronograph, it's the chronograph.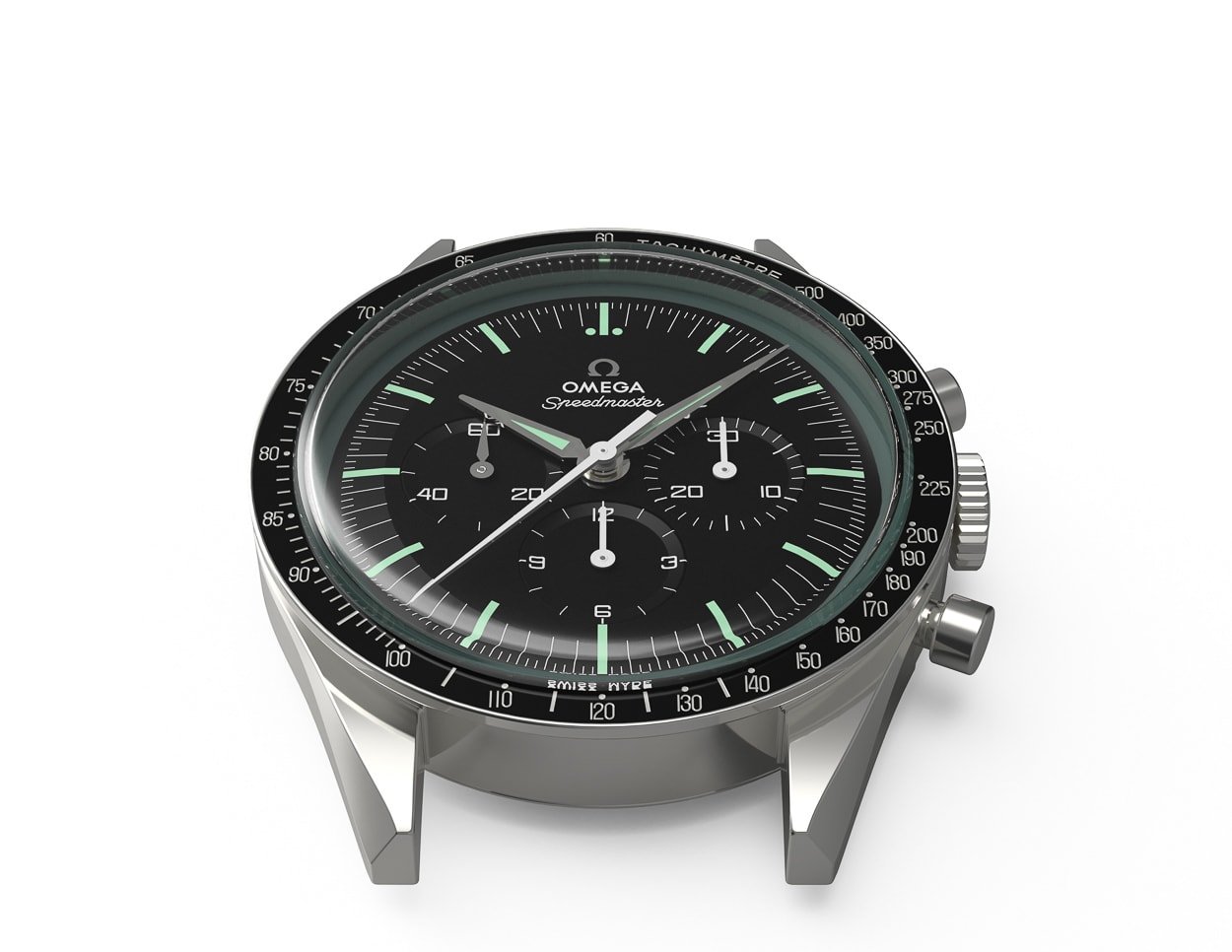 Q) Why did you create renderings of the Speedmaster watch?
As a watch enthusiast and loving everything fine mechanics, one day I had the idea to try to create a 3D model of an Omega Speedmaster. I already had some experience with 3D modelling but never with something as complicated as a watch design. As I got into the process, I faced many difficulties, and it required a lot of research to complete the project, but I enjoyed every single moment. After the job was done and I looked at the result, I really felt like I am also a part of that watch. I now knew every line, every curve and every single design aspect.
I did my best to make these renders look even better than official ones. But that is up to you to decide.
Q) What does the 3D modelling process look like?
The process starts with collecting information from the internet about the watch I want to model. That includes images from different angles and measurements of the case, and that it. So basically I got watch diameter, thickness and lug-to-lug size, everything else I have to do as close as possible to the original by just looking at images. Well that is the tricky part and it involves lots of corrections and edits, but I think that on these hard tasks you can really demonstrate your skills.
Q) What is the most challenging part?
The most challenging part was the start. Getting to know the modelling software (AutoDesk) and its capabilities was very time-consuming. It was very well spent time in the end, of course. It required a lot of working hours though and you have to know that it takes a lot of time and effort to see the progress. It is not something that happens overnight. Also as the model becomes more and more complex, the software starts to struggle and then I needed to find solutions how to make it easier. One detail among many is that all the number and letter markings that are used on the Speedmaster are made also by me, I didn't just use some font to make it look similar, I draw every single one to make sure it exactly like the original. That shows how much effort that was put into this but might not be noticeable.
Q) What will be your next rendering?
Next project that I am working on right now is not a watch, but very close to it. I decided to take things to next level. It's a watch clasp but what is very important for me is that this clasp is not just a render it will be fully operable with my own mechanical mechanism inside. And I guarantee this thing could go into production and it would be bulletproof! I also plan to start working on watches from few other brands, not just Omega.
Q) Last question, what is your favourite Speedmaster?
My favourite Speedmaster? Hard to say because there are many that I like. It would definitely be one with the calibre 321 movement, maybe the Speedmaster Professional 105.012. From the modern ones I really like the Speedy Tuesday edition. Why haven't I made models of those? Well, I didn't want to start with my favourites, first I wanted to develop my modelling skills.
Thank you Bruno!
Make sure to visit his Instagram profile @mrspeedmaster and his page on Behance, where you will find more high-res images of his work.