Fratello's 7 Best-Read Speedmaster Articles Of 2021
We end this year's #SpeedyTuesday with the best-read stories
The year 2022 will be the 65th anniversary of the Omega Speedmaster and the 10th anniversary of Speedy Tuesday. I can't believe it was already 10 years ago that I coined the term "Speedy Tuesday", and even more, I can't believe what has happened since. But let's save that story for next year. Today, I'd like to share our best-read Speedmaster articles of 2021!
Today is the last Speedy Tuesday of 2021, and what better way to close this year than with an overview of the seven best-read Speedmaster articles on Fratello. Although we did not see any Speedmaster limited edition watches this year (unfortunately), Omega did release some very interesting new variations. But most importantly, 2021 was the year of the "Big Upgrade".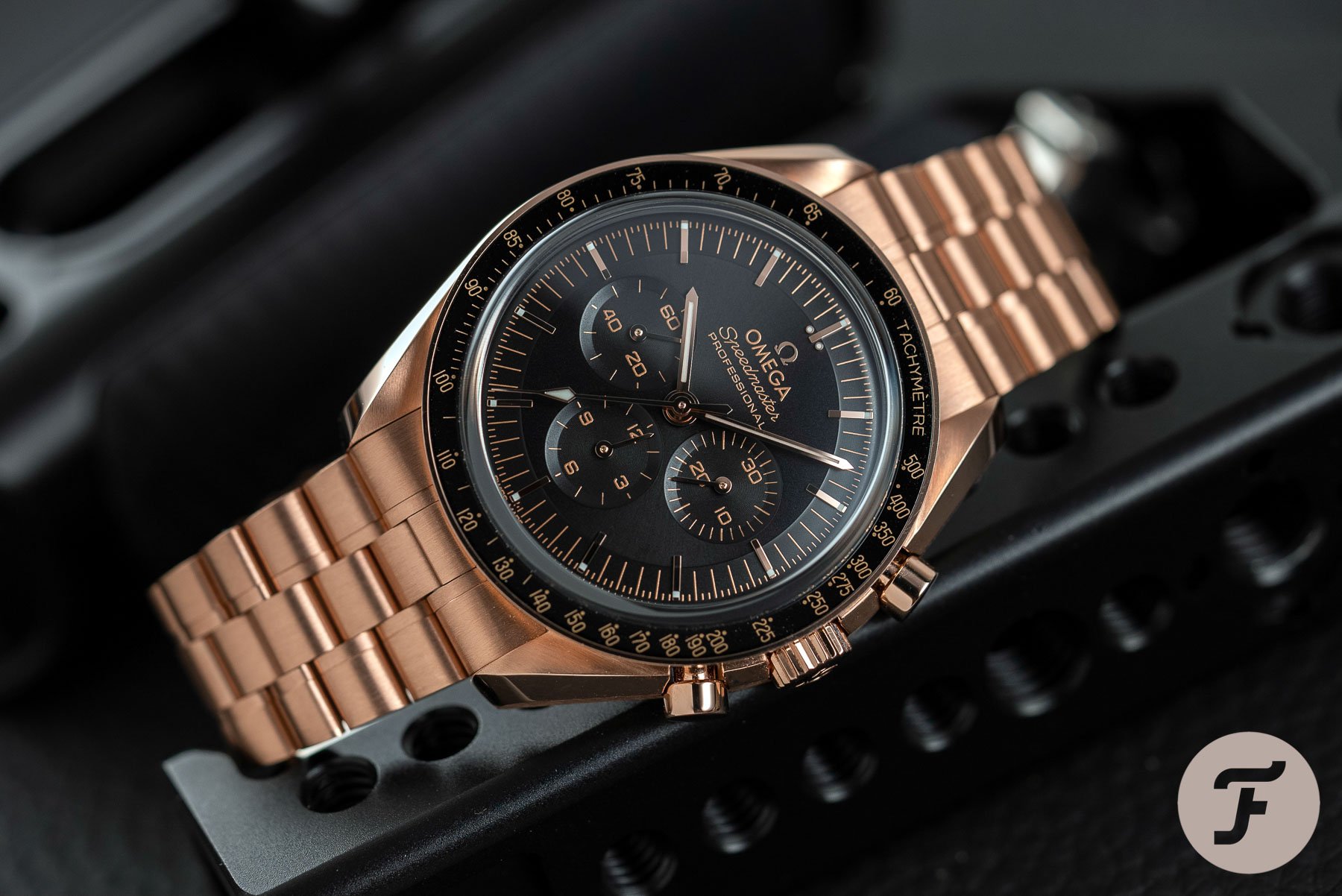 The Best-Read Speedmaster Articles On Fratello
Besides the new Speedmaster Moonwatch Master Chronometer and its variations in precious metal, Omega also introduced a new Speedmaster family member — the Chronoscope. While some Moonwatch fans sleep on this new watch, it actually received a lot of interest from our readers. Some are people who, normally speaking, are not that interested in the Moonwatch, but were intrigued by the design of the new 43mm Speedmaster. Especially because the dial, now featuring Arabic numerals and various scales, makes this watch a little bit different from most other Speedmaster references.
Without further ado, let's have a look at the best-read Speedmaster articles of 2021.
1. Everything You Need To Know About The New Omega Speedmaster Moonwatch
As the French would say, la Moonwatch est morte, vive la Moonwatch ("The king is dead, long live the king"). Without going into all the elements of this majestic upgrade once more, make sure to check out one of the articles below on the topic. I didn't plan to buy it when it had just come out, but last summer, I kind of spontaneously did anyway, and I love it. I think it is the best Moonwatch so far, and if you don't have a Moonwatch already, this is the one to get. The 42mm Moonwatch Master Chronometer comes in a few flavors, including precious metals (Canopus white gold and Sedna rose gold).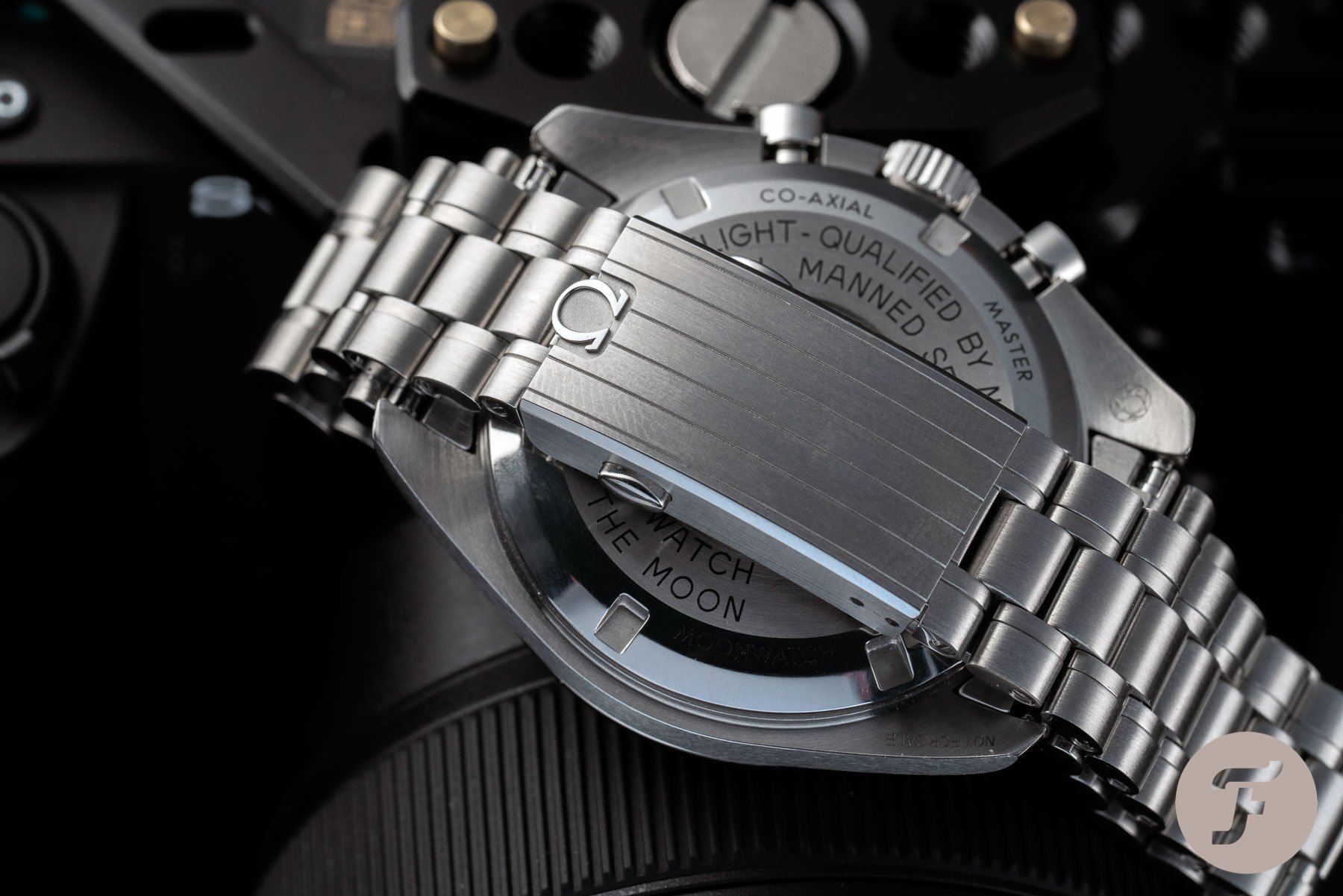 Hesalite versus Sapphire Sandwich
The steel versions come either on a bracelet or a strap. More importantly, however, there's an option between a sapphire crystal and the good ol' Hesalite Plexiglass crystal. The sapphire crystal version has an applied Omega logo on the dial, a see-through case back, and polished elements on the bracelet. The Hesalite version is a bit more toned down, but that's exactly how I want it to be. In this article, I wrote everything there's to know about the current Moonwatch Master Chronometer.
Click here to read the article.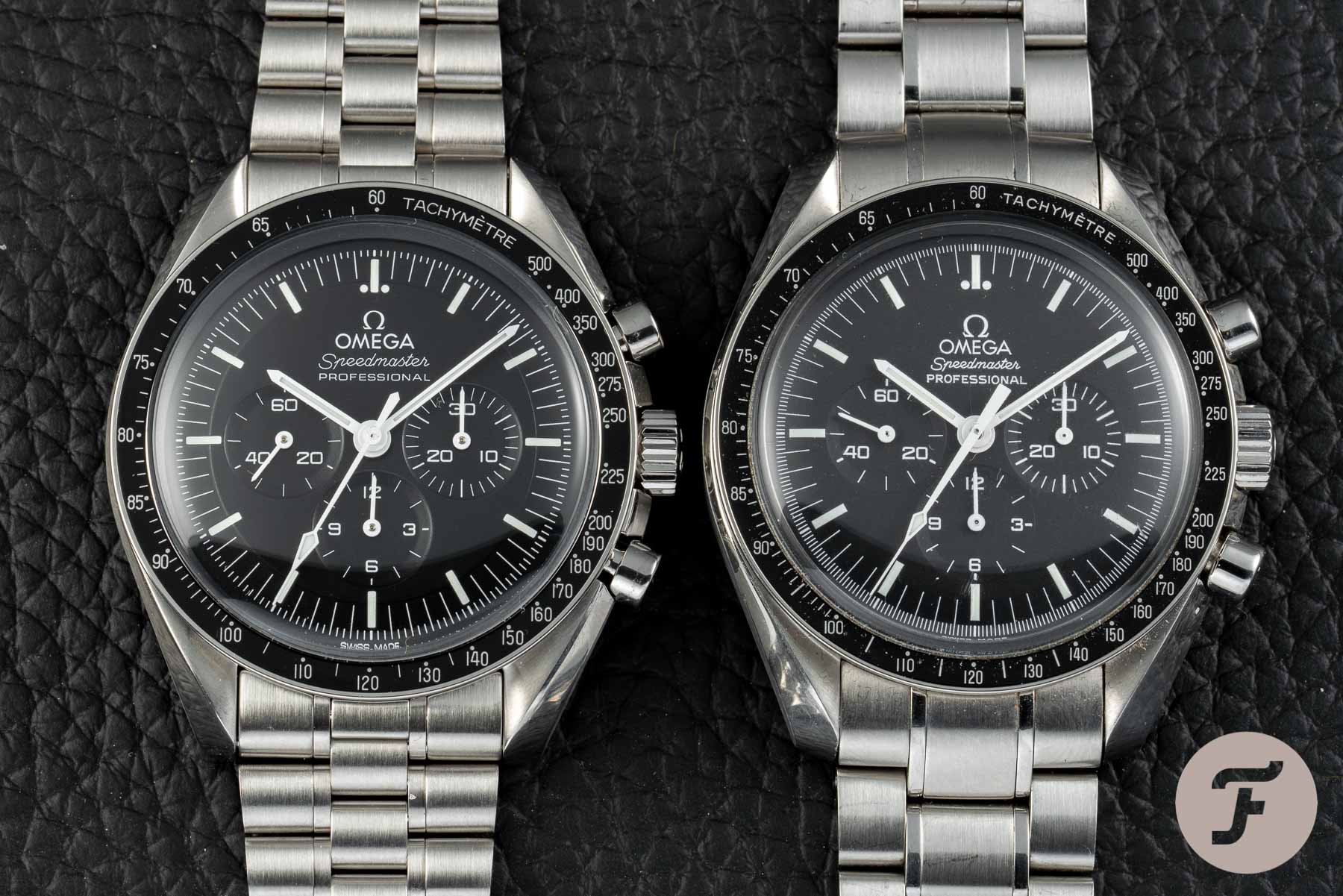 2. Hands-On Watch Review: Omega Speedmaster Moonwatch — New Vs. Old
But what if you do have the former Moonwatch? Is the "Big Upgrade" worth it? The new Moonwatch Master Chronometer made quite a jump in price. Is it justified? Will just the new bracelet do, and does it even fit? I answered these questions and many more in this hands-on comparison between the new Omega Speedmaster Professional Moonwatch and the former one.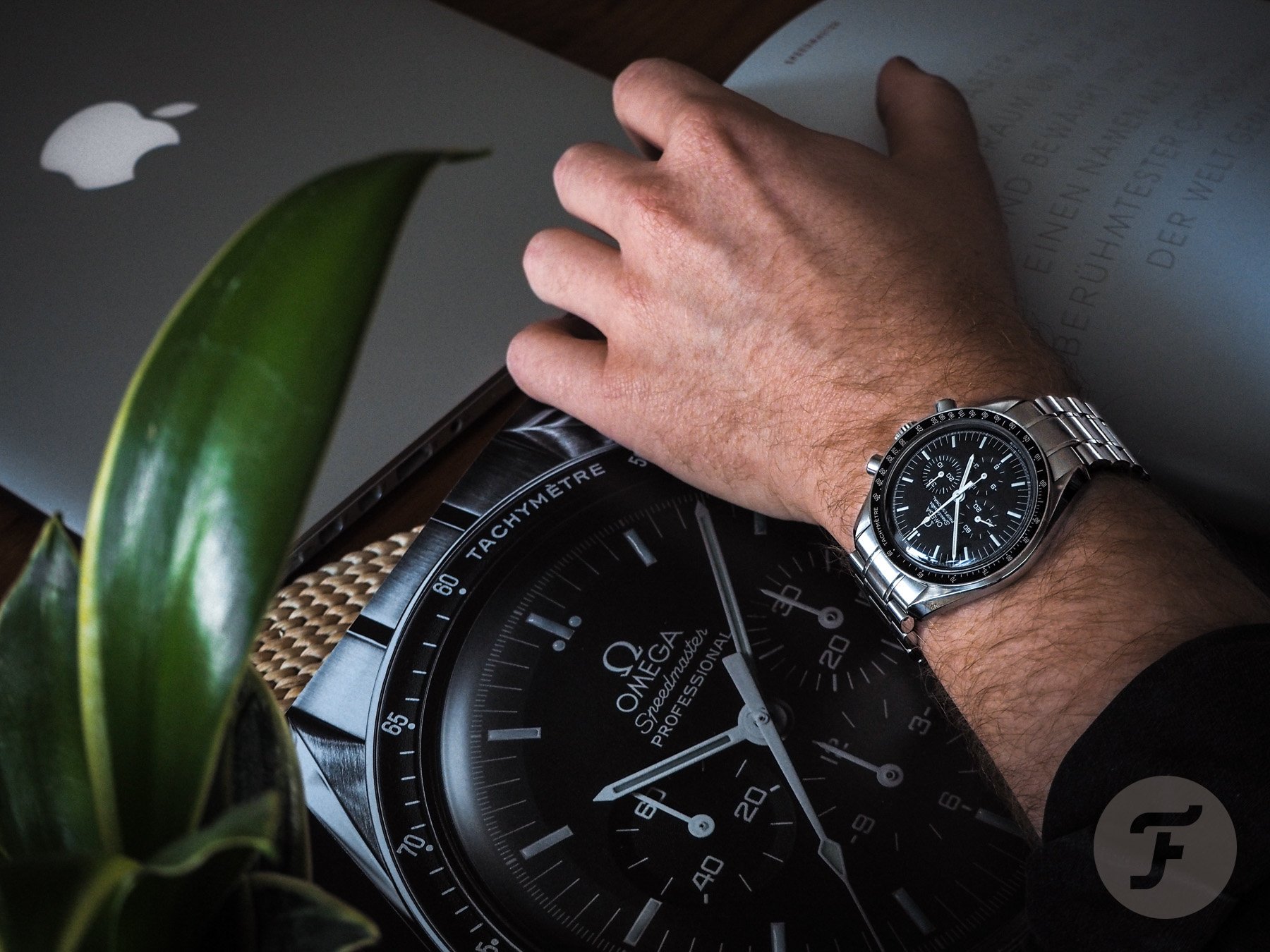 Steep price increases on the previous models
Of course, some of the answers are just based on my personal view on things (except whether the new bracelet will fit the former Moonwatch). Nevertheless, perhaps they will help you in making a decision about the new model. What has changed since the publication of that article is that the prices of the former Moonwatch (311.30.42.30.01.005) increased quite a bit. Perhaps that will also make the decision easier for you.
Click here to go to the article.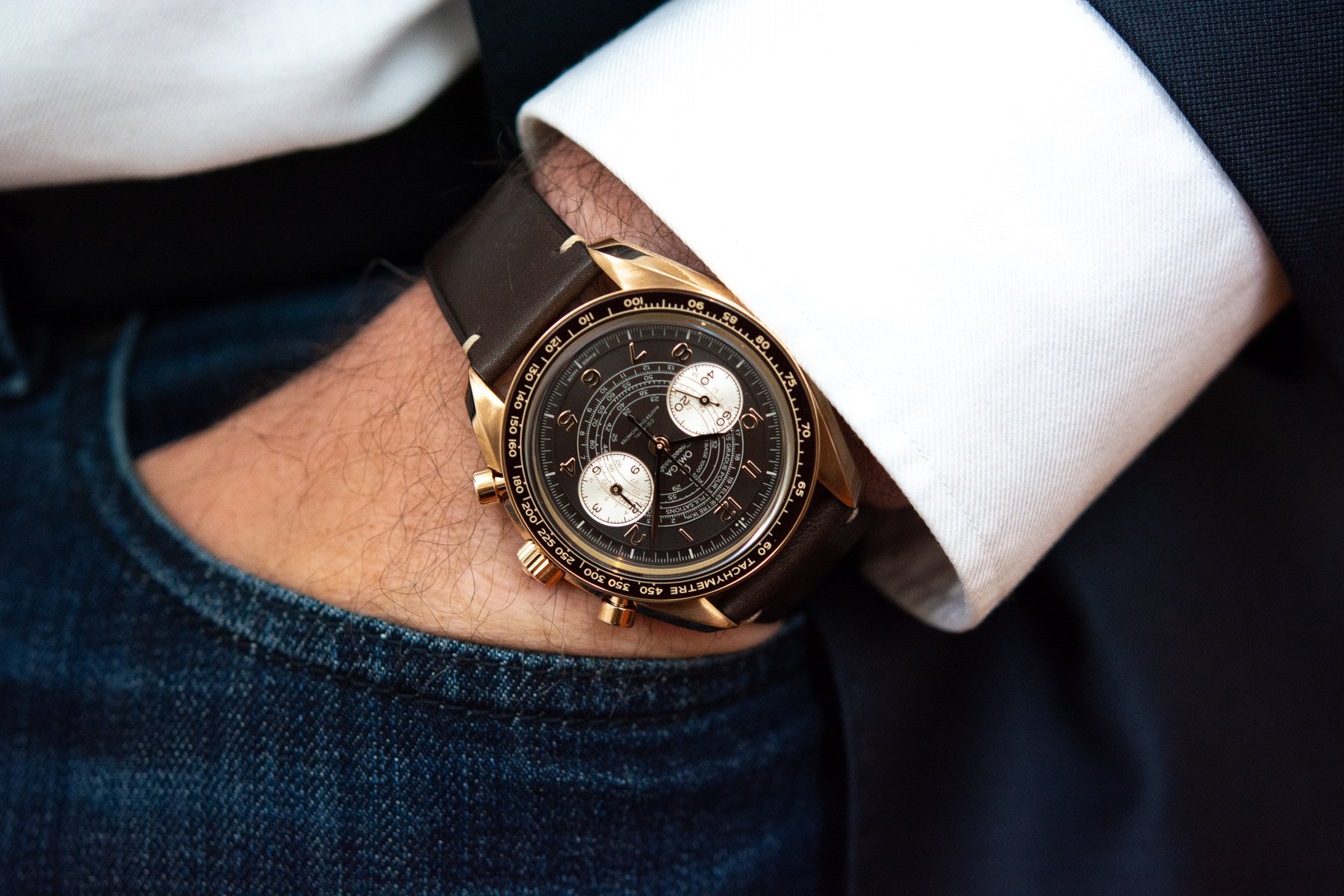 3. Hot Take: The New Omega Speedmaster Chronoscope
Omega introduced a new Speedmaster family — the Chronoscope. In the center of Milan, Italy, Omega showed us this 43mm diameter Speedmaster with Arabic numerals and two additional scales. There's a telemeter scale for measuring the distance between the wearer and a visible/audible event (like a lightning strike) and a pulsometer scale to measure a heartbeat. Omega introduced several models in stainless steel, and one in Bronze Gold, Omega's own alloy that combines bronze and 37.5% gold. Inside is Omega's caliber 9908, a Master Chronometer-certified, hand-wound version of the 9900-series.
Click here for our thoughts on the new Chronoscope.
4. Five Omega Speedmasters That Are (Still) Flying Under The Radar
The Speedmaster has become immensely popular with a large(r) audience over the last decade or so. So much so, in fact, that some of the Speedmaster models have seen huge jumps in value, becoming unobtainable for many enthusiasts. Risking the same for the models I find underrated, I decided to go for it anyway and list some of the Speedmaster references I feel are still considered bargains.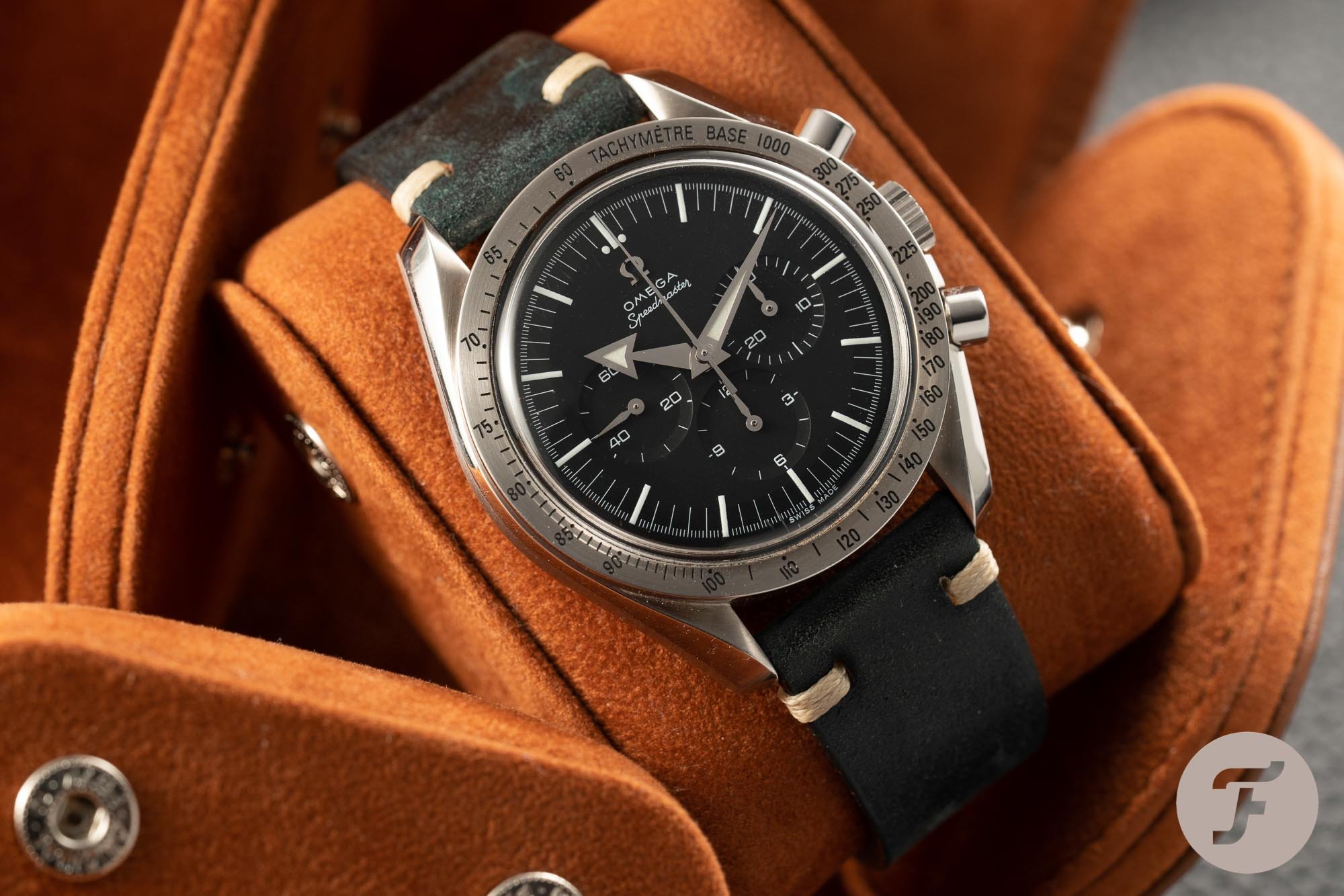 The Replica that isn't a replica
My absolute favorite is the Speedmaster Broad Arrow "Replica" 3594.50, which can still be had for a very decent price and has something different to offer compared to the regular Moonwatch variations. A steel bezel and broad arrow hands can make all the difference.
Click here to see the five under-the-radar Speedmasters.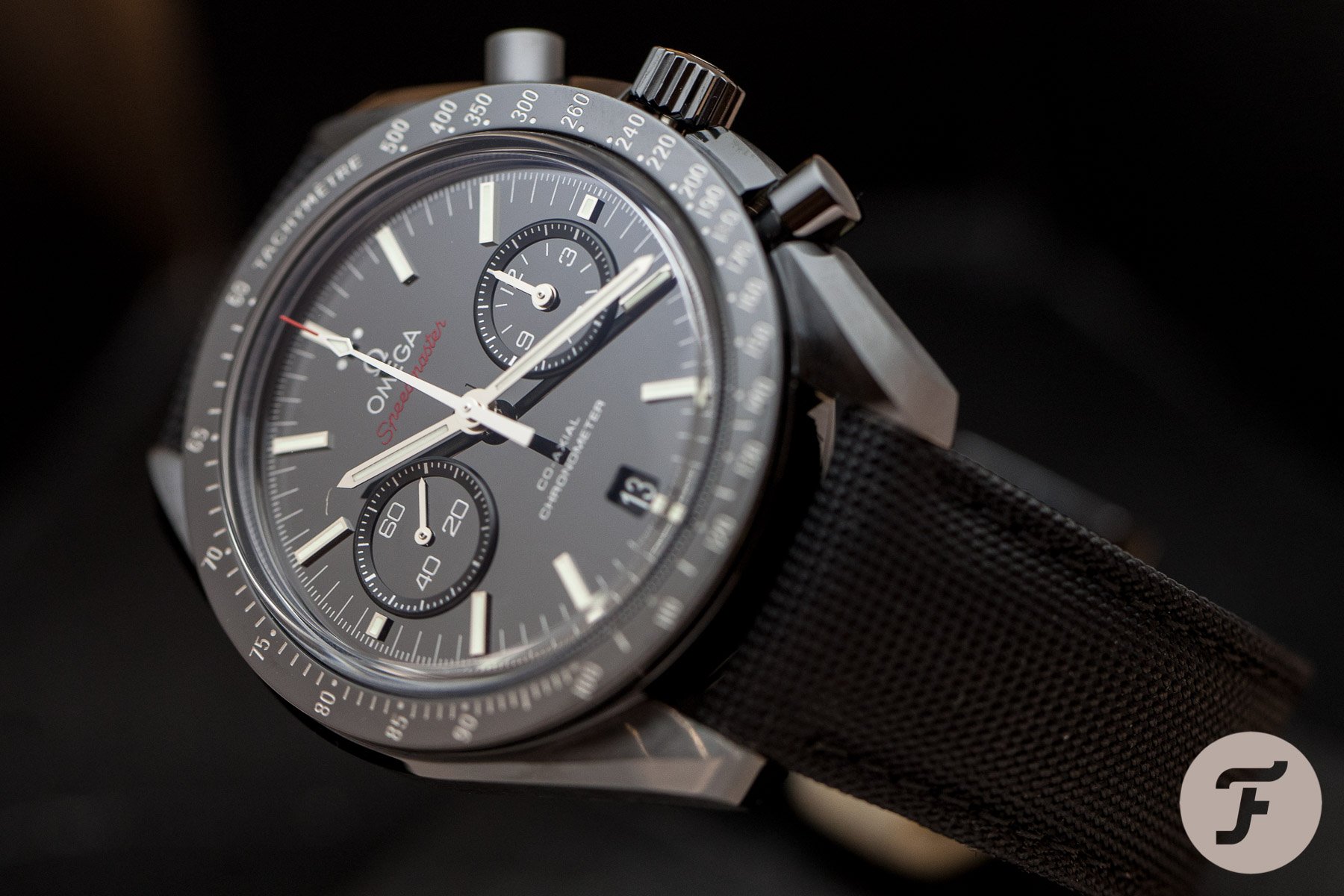 5. My Next Omega Speedmaster Is An Often Overlooked Model
Here's a watch that has been on my radar for so long, and to this day, I have yet to pull the trigger on one. The Speedmaster Dark Side of the Moon was incredibly cool when it came out in 2013, and I still think it's just incredibly cool today. In my opinion, Omega made a little mistake by releasing too many variations in a very short time. This move made it seem less special somehow.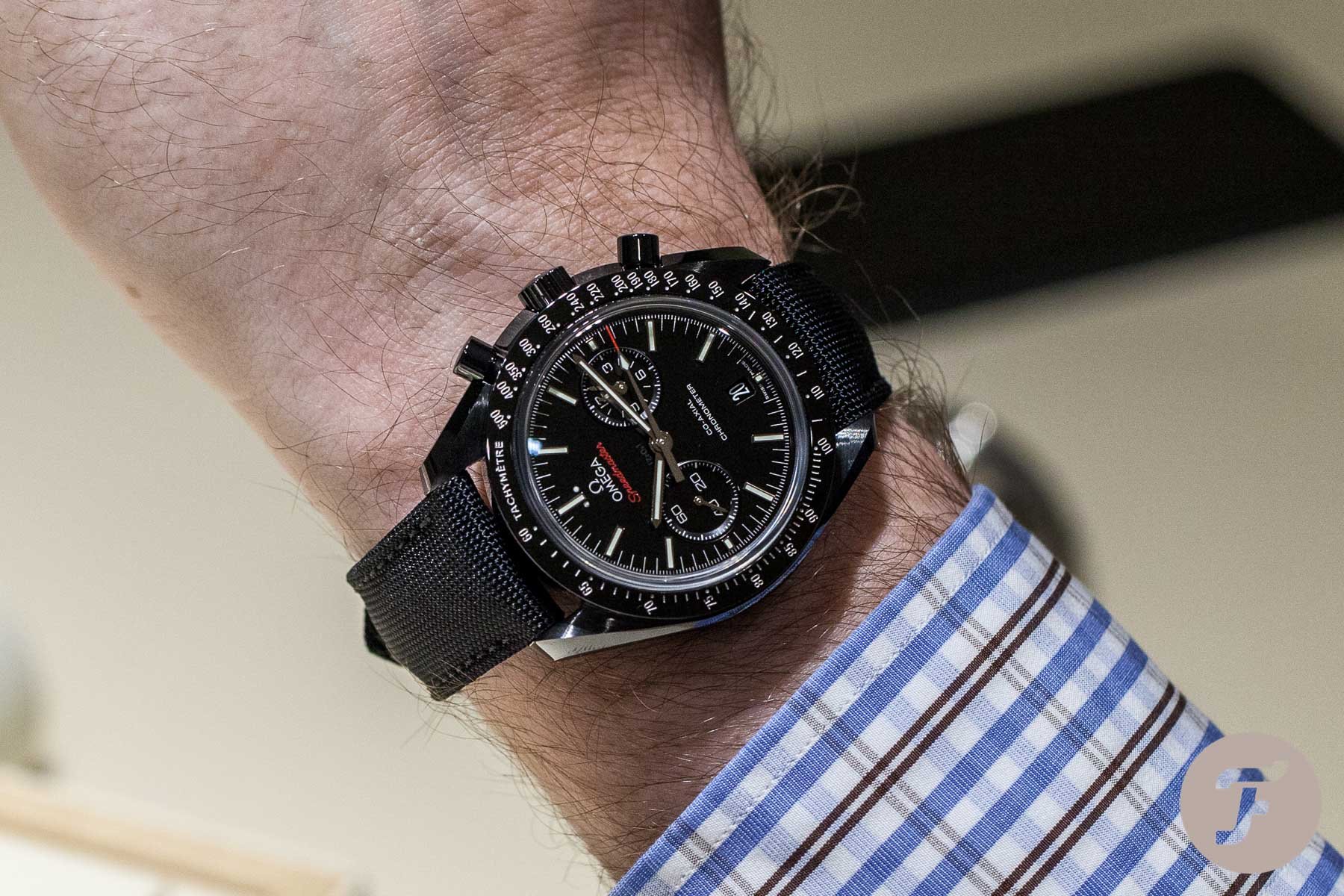 The OG version will do
In my opinion, either the Dark Side of the Moon or the Grey Side of the Moon are the ones to have. Personally, I have set my mind on getting the first one, the DSotM OG version, basically. It has been in the collection the longest, and I think it's proven to be more timeless than I thought it would be when it was introduced.
Click here to read about my hunger for an original DSotM.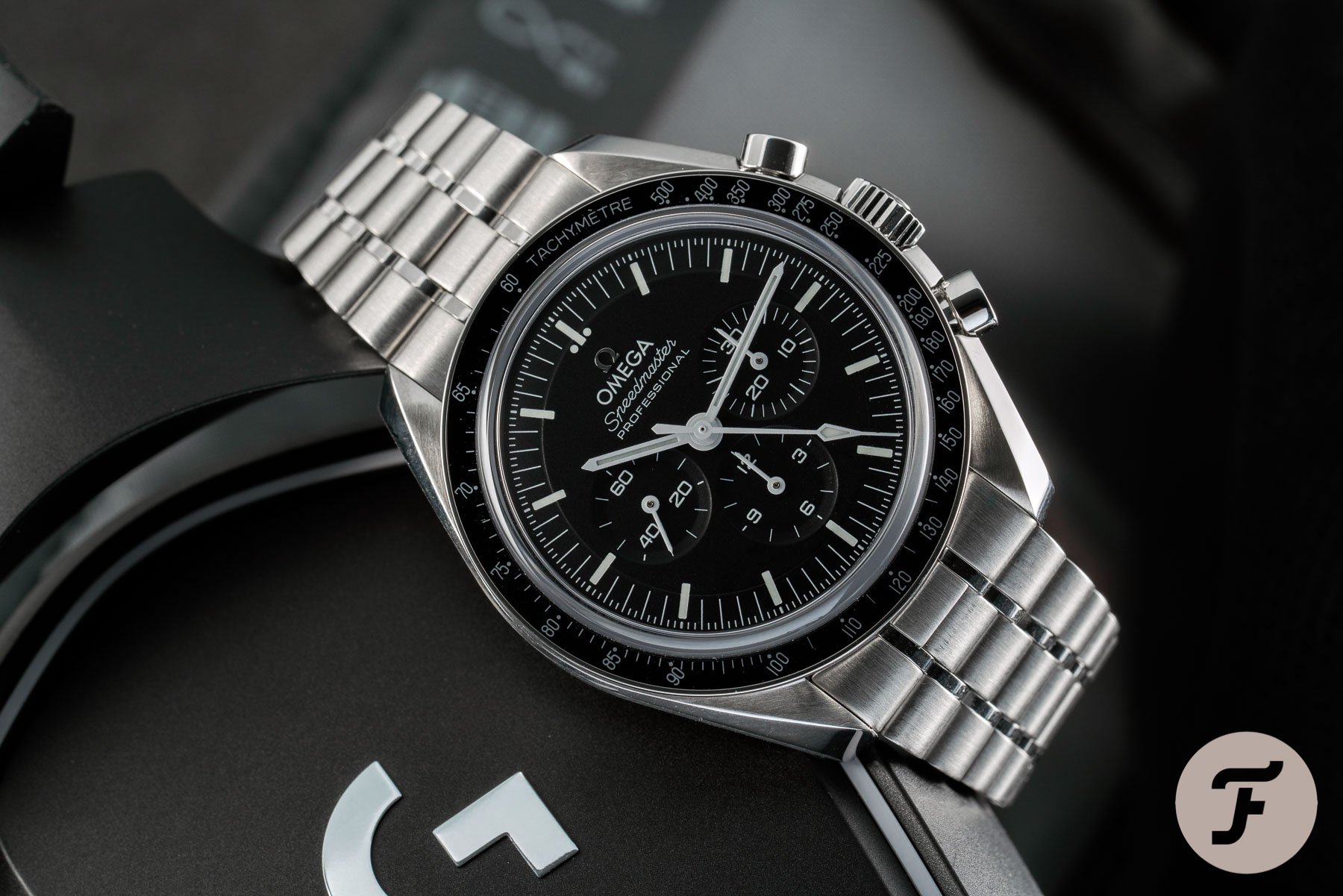 6. Why I Bought The New Omega Speedmaster Moonwatch Sapphire Sandwich
I am not the only one from the Fratello team who bought the new Moonwatch Master Chronometer. Ben Hodges purchased the version with the sapphire crystal and applied logo. He was the proud owner of a Speedmaster FOIS model (introduced in 2012) for six years, but he decided it was time to let it go and get the new Moonwatch Master Chronometer instead.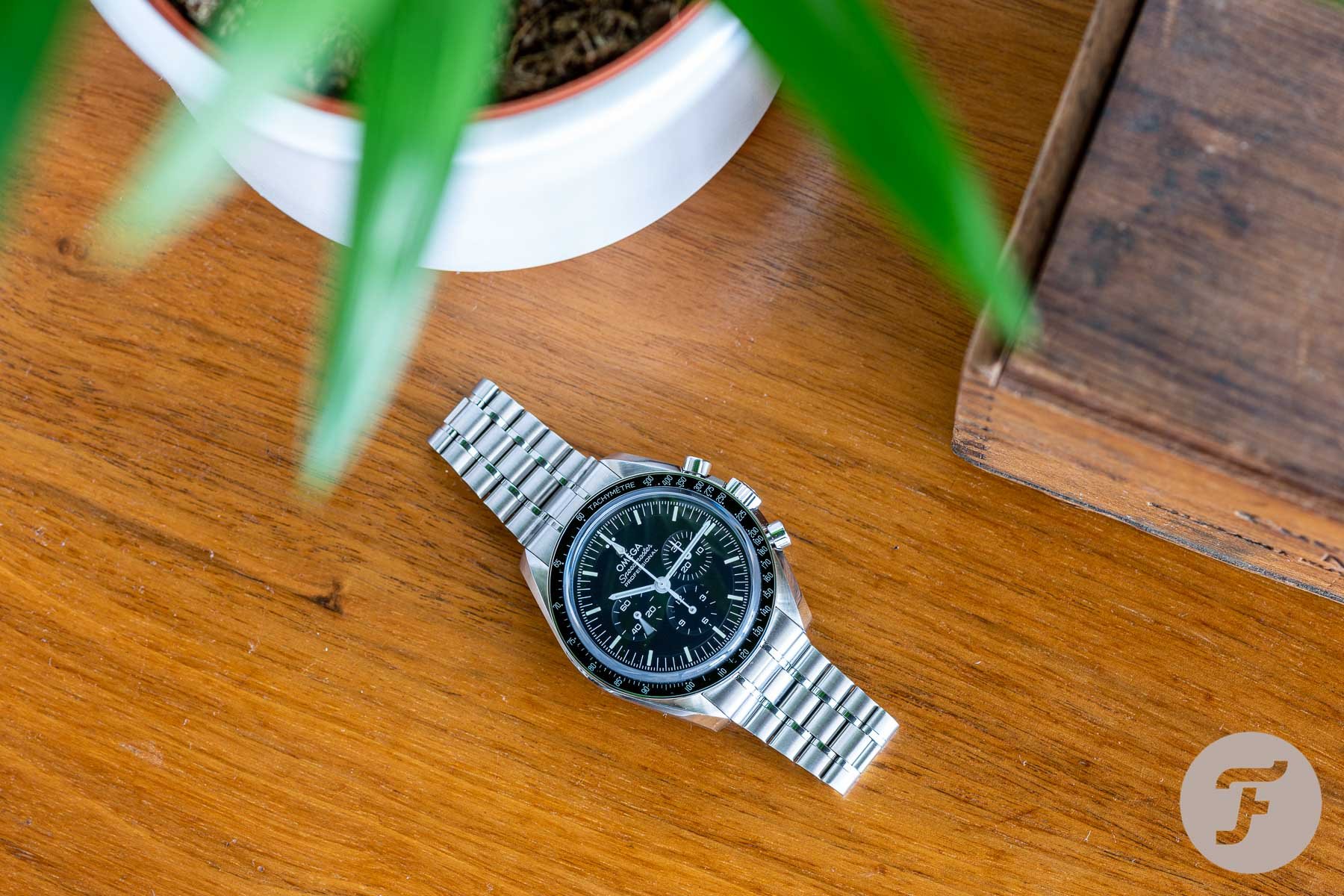 A replacement of the FOIS
The lack of readability on the FOIS was Ben's main concern with that watch. It's something that doesn't apply to the Speedmaster Professional with its white baton hands filled with Super-LumiNova. Does he miss his FOIS? You can read that in his rather insightful buyer's journey he shared earlier this year.
Click here to read about Ben's Speedmaster Sapphire Sandwich purchase.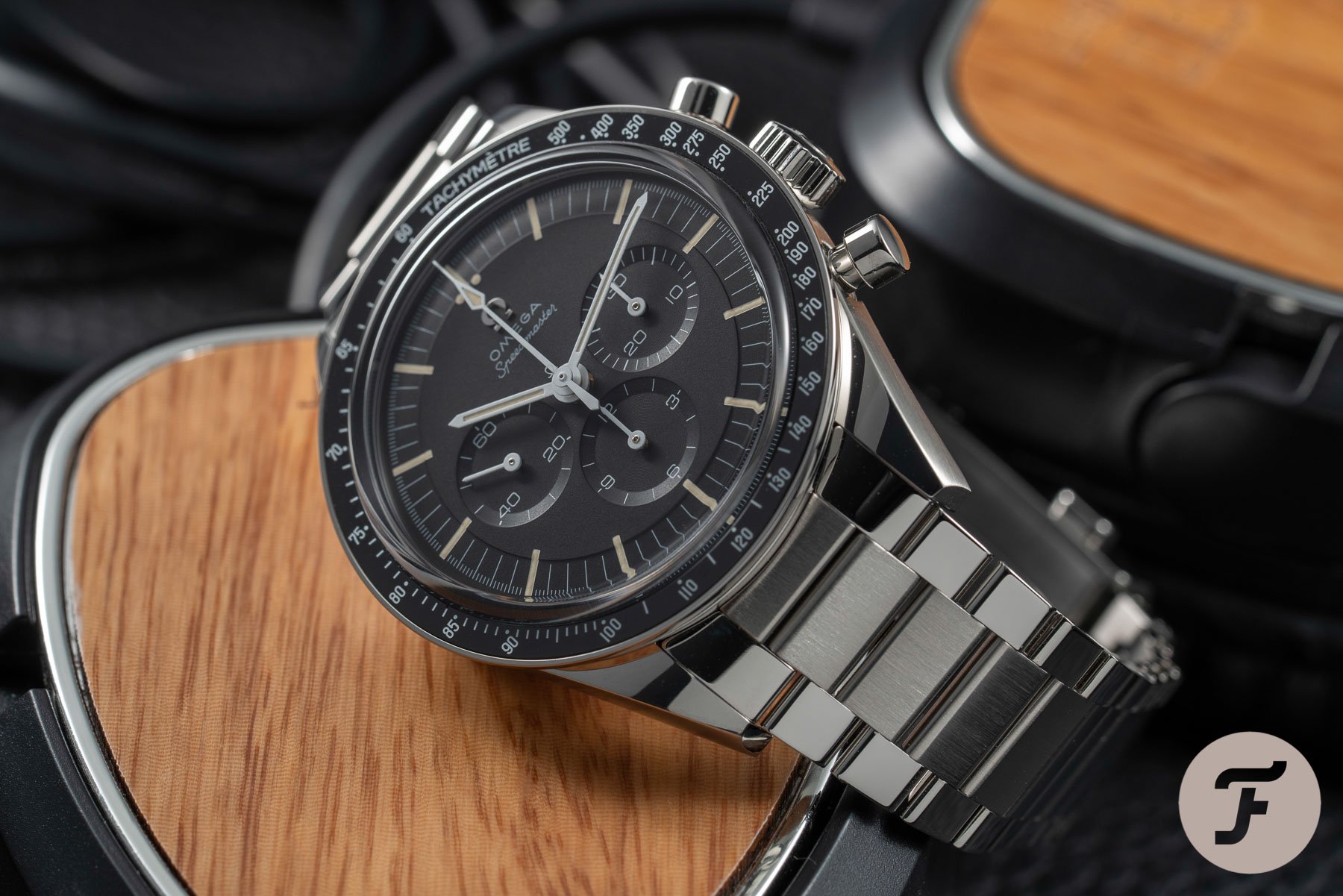 7. One Year With The Omega Speedmaster Calibre 321 — Would I Buy It Again?
My most expensive modern steel Speedmaster is this Calibre 321 that Omega introduced back in 2020. I was lucky enough to get mine early on, so I thought it would be nice to write an owner's report on the watch after one year of ownership. Because it is such a costly Speedmaster, I thought I'd share some thoughts with you on this watch. I have to say that I find myself wearing it a lot, and even more than I do my 42mm Omega Speedmaster Professional Master Chronometer. Despite the latter model having a more accurate movement, the experience of wearing the Speedmaster Calibre 321 is almost unparalleled.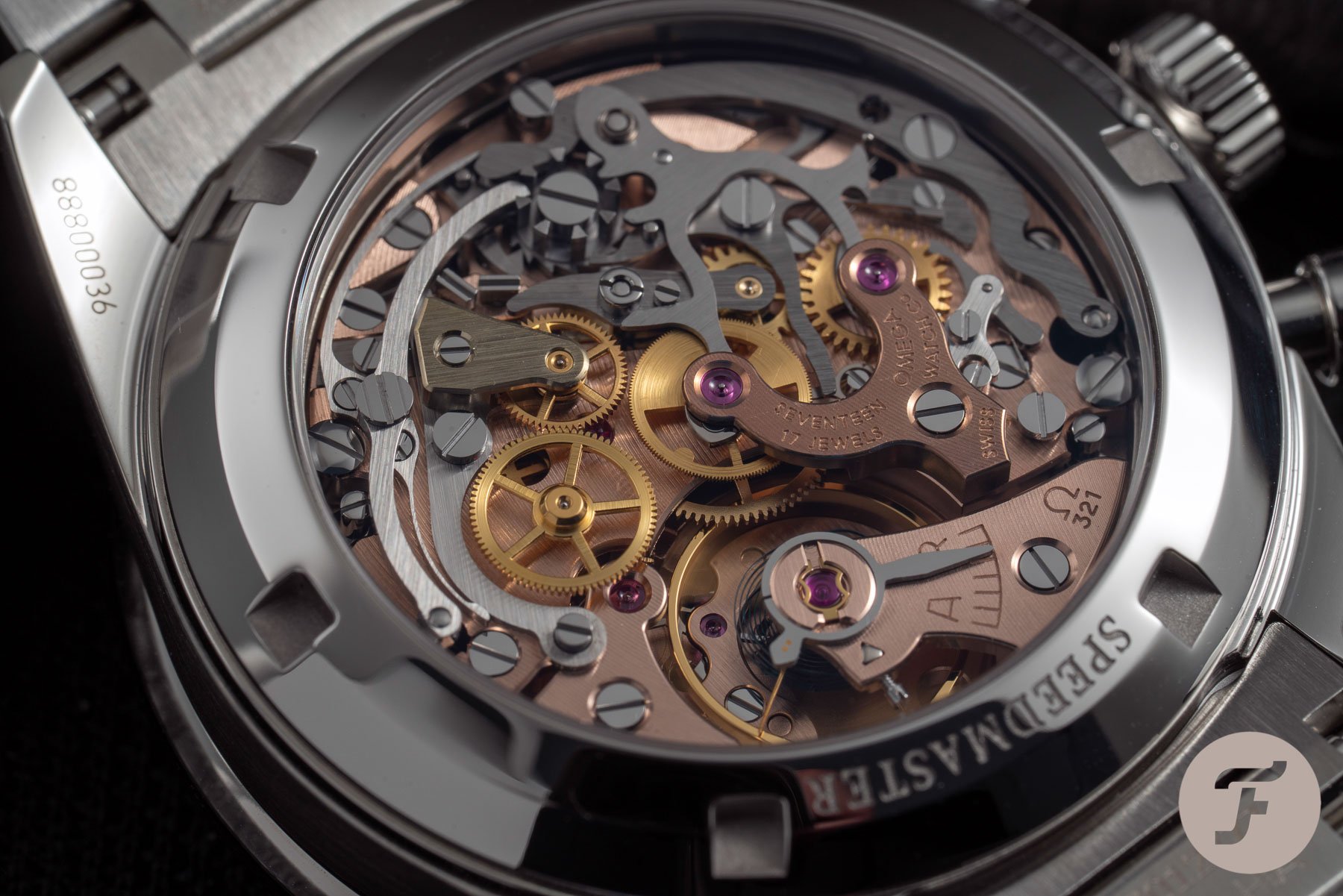 The wearing experience
The straight-lug 39.7mm case, the thin but very nicely finished bracelet, and the view of the beautifully finished caliber 321 all add up to that experience. Whenever I run into someone who is also into Speedmasters, the Calibre 321 gets a lot of praise. The most common (negative) comment is about the price tag, of course: "You can buy an original 105.003 for the money you spent on the new Speedmaster Calibre 321". First of all, I don't think you can buy a 105.003 in impeccable condition for that price tag. Second, this watch is meant for those who want a modern piece, which they'll be able to wear on a daily basis without having to fear damaging a vintage watch. Last but not least, I think those who make these statements about what I should buy with my own money should buy an original 105.003 themselves. Problem solved.
Click here to read about my first year with the Speedmaster Calibre 321.

#SpeedyTuesday continues in 2022
Thanks for all your support and participation in the Speedy Tuesday community in 2021. Unfortunately, we couldn't host any events (though we had several interesting ones planned) or meet up with you in person as often as we wanted. We do have something planned for 2022 though, and hopefully, everything will get the green light. The Speedy Tuesday events were great fun in the past, and we can't wait to resume them again. Rest assured that we have the event plans in the works for 2022. Speedy Tuesday will celebrate its 10th anniversary in 2022, and we would love to celebrate that with you. In the meantime, keep showing your Speedmasters on Instagram using the #SpeedyTuesday hashtag, and make sure to join the #SpeedyTuesday Group on Facebook.