Angelus Collector's Guide – Download The Complete Document Now!
Angelus Collector's Guide
Just before Christmas last year a great project was released and I could not be more proud of it. For months I helped, researched, photographed material to appear in this extensive journal. Thanks to Klassik Uhren Magazine, a publication that – like us – also belongs to Ebner Publishing, we had the pleasure to publish a very excessive article about one of my personal favorite brands; Angelus. I have dealt with the brand before on the pages of Fratello Watches when I wrote about my Hungarian Air Force chronograph and my Chronodato, both for #TBT.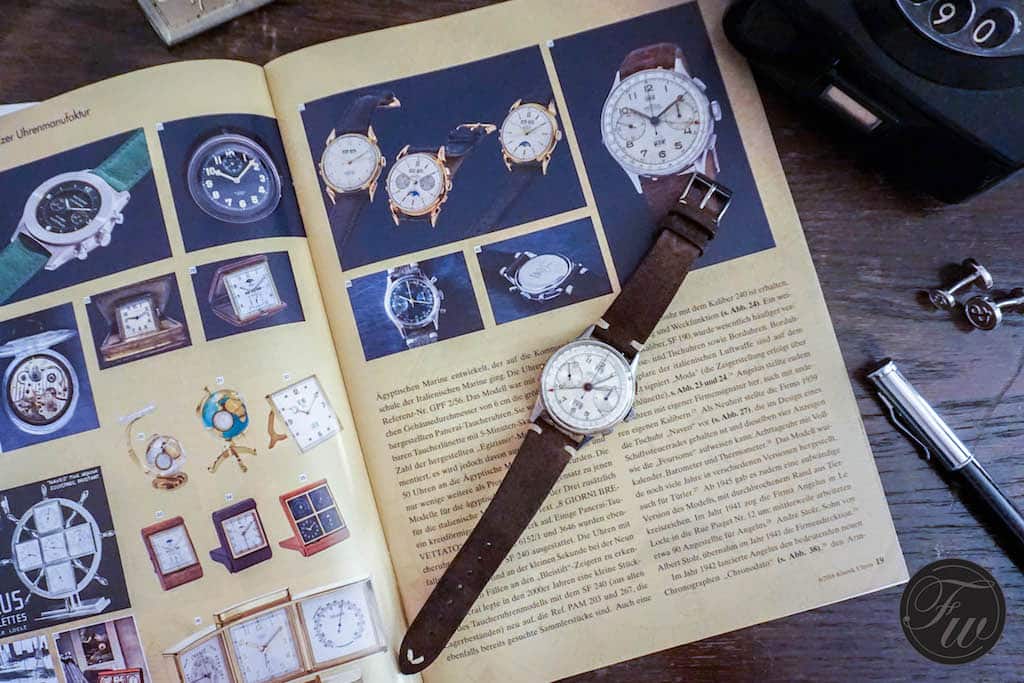 Klassik Uhren Article
Dr. Christoph Öhm-Kühnle's wonderful project came out in Klassik Uhren 6/2016 (in Germany). Our German speaking readers can still purchase the magazine here by the way. Dr. Öhm-Kühnle contacted me and asked if I could be of some sort of help. This email led to a long discussion between him, me and eventually our great friend Dr. Sébastien Chaulmontet from Angelus. We agreed that after the magazine is out we would translate it and publish it on Fratello Watches. As far as I know this is the most complex project about Angelus to date. It involves the history from the beginning, Angelus' most famous movements, the different logos and a serial number chart among many interesting details. You can read about the different travel clocks, the Hungarian Air Force watches or the famous Angelus Chronodato.
What's the latest?
It's been months now since the Klassik Uhren Magazine edition was printed and the pdf was released. Our research however did not slow down. Every time Dr. Öhm-Kühnle, Dr. Chaulmontet or me came across something interesting we communicated it with each other and eventually we built it into the document. If you downloaded the last version, you have to get this as well. So let's have a look what is new in the meantime;
An amazing never-before-seen early ad discovered by Dr. Chaulmontet that shows the 250 caliber family
The serial number chat is updated, based among other things on the dates we found on some base plates
The first year of production with double -framed logo is determined more precisely
Something exciting is also in there that will come to light very soon hopefully soon
As you can see there are a number of fascinating new discoveries in this edition. We are really happy to have found these and to be able to share with you. We hope you enjoy them as well and if you have anything that might be interesting to us please let us know. Who knows, it might end up in the next edition. But until then, happy reading!
 You can download the whole document as pdf here (8MB).
I would like to thank Dr. Christoph Öhm-Kühnle and Mr. Christian Pfeiffer-Belli, Editor-in-Chief of Klassik Uhren, for translating and allowing us to republish the article.