Are My Watches Seasonal? — A Collector's Epiphany
The downside is needing two display cases — or should that be four?
I hate to admit it, but we are at the tail end of the summer in Europe. And it's been pretty amazing, but with this week's mix of 13–16 degrees, windy rain, and flooding, an Indian summer seems out of the question. This gave me time to think and raised a rhetorical question amid a(nother) consolidation attempt. Are my watches seasonal, and do I need to view them differently because of this?
Half of you might have realized this already and will consider me a bit slow on the uptake, but I've learned something (stop laughing in the back). My watch collection is seasonal. The lucky readers with temperate tee-and-shorts weather all year round will not see my point. Here in northern Europe, though, I have realized that I could benefit from splitting my collection in two.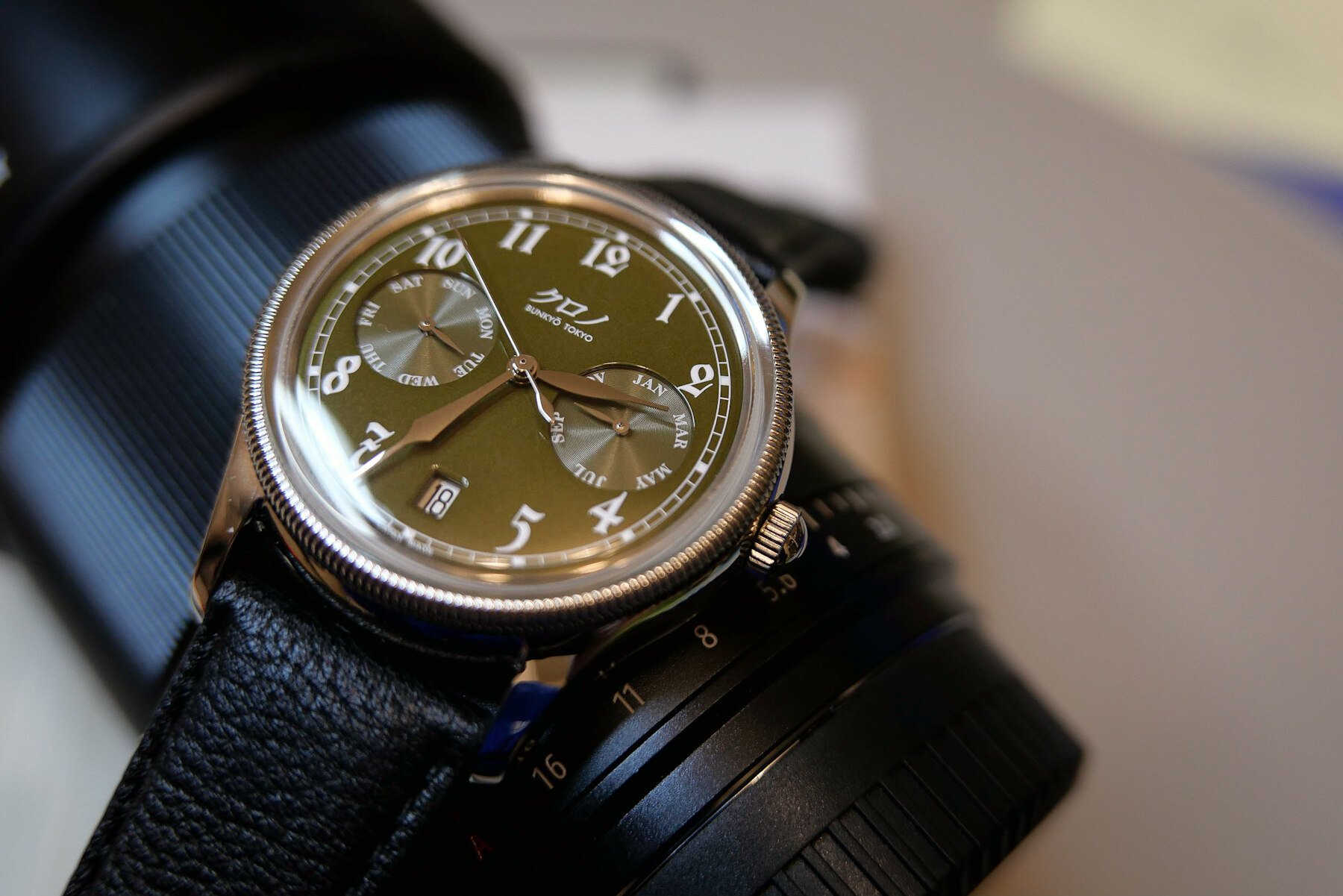 My watches are seasonal: a logical or vain conclusion?
I would like to imagine that, after 20–30 years of being into ticking wristwear (and beeping Casios…), I'm now a more practical guy. By that, I mean embracing the simple joys of slim, three-handed, 36–38mm watches as they are quite comfortable. No matter how massive your wrist is, not feeling a whopping chunk of metal weighing you down is objectively better, right? I'd also like to think I don't care much for the wow factor or street-cred nods of approval anymore either. OK, who am kidding? I still care, and I still match up the bracelets on the right wrist to the watch on the left (stop sniggering). But size doesn't matter, right, or is it, in fact, tied in with the seasons?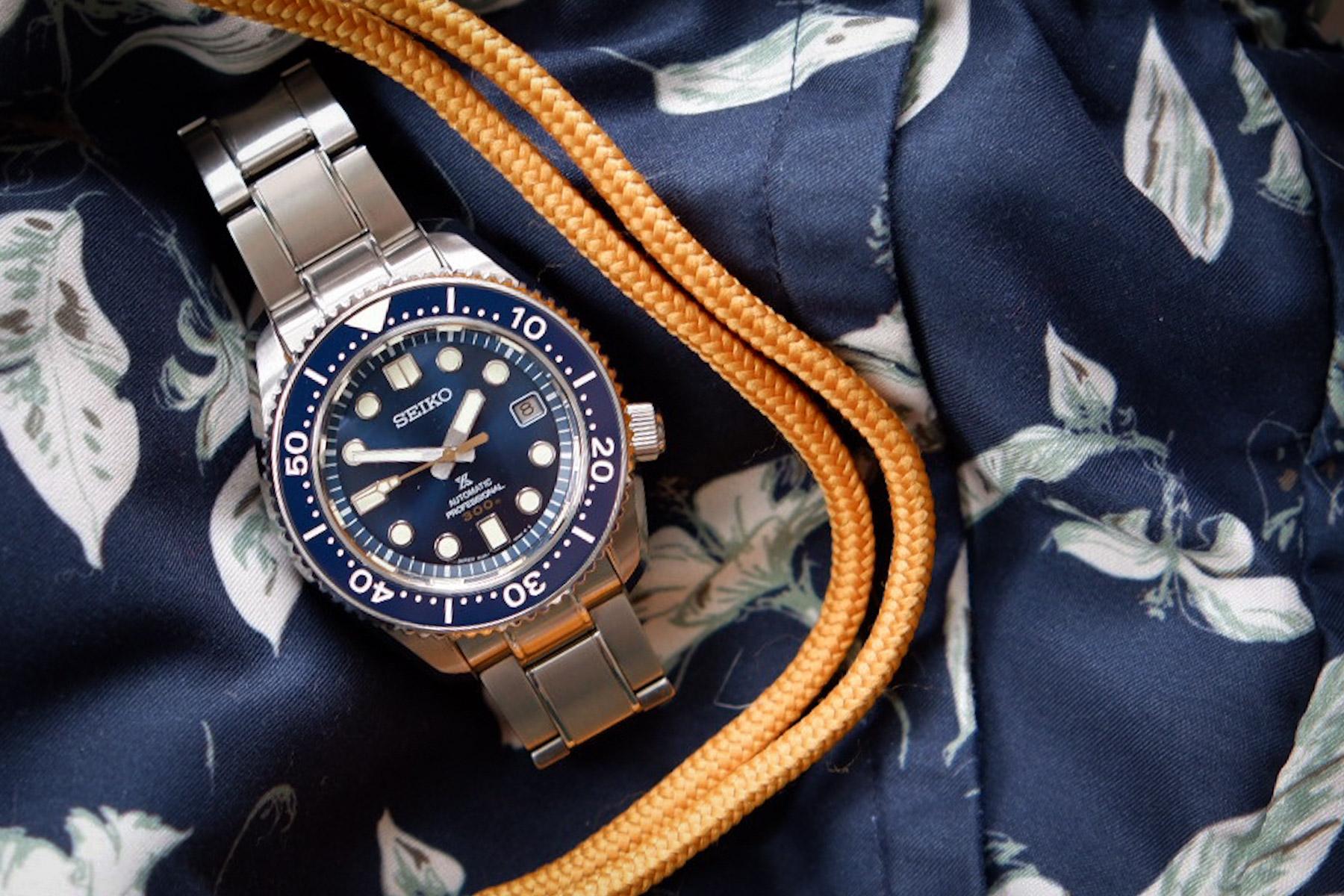 Pure summer fun
What spurred me to write this story is my newfound love of larger watches. And I've realized that it corresponds with the seasons. With a lot of warm weather this year, I discovered that a large but comfortable watch on a soft rubber or fabric strap is great for comfort and fits the tee-and-sneaker look way better than a slim 36mm piece. This could also be a result of the big Nike sneakers I'm rocking every day as I'm desperately trying to look younger. But that is for another story.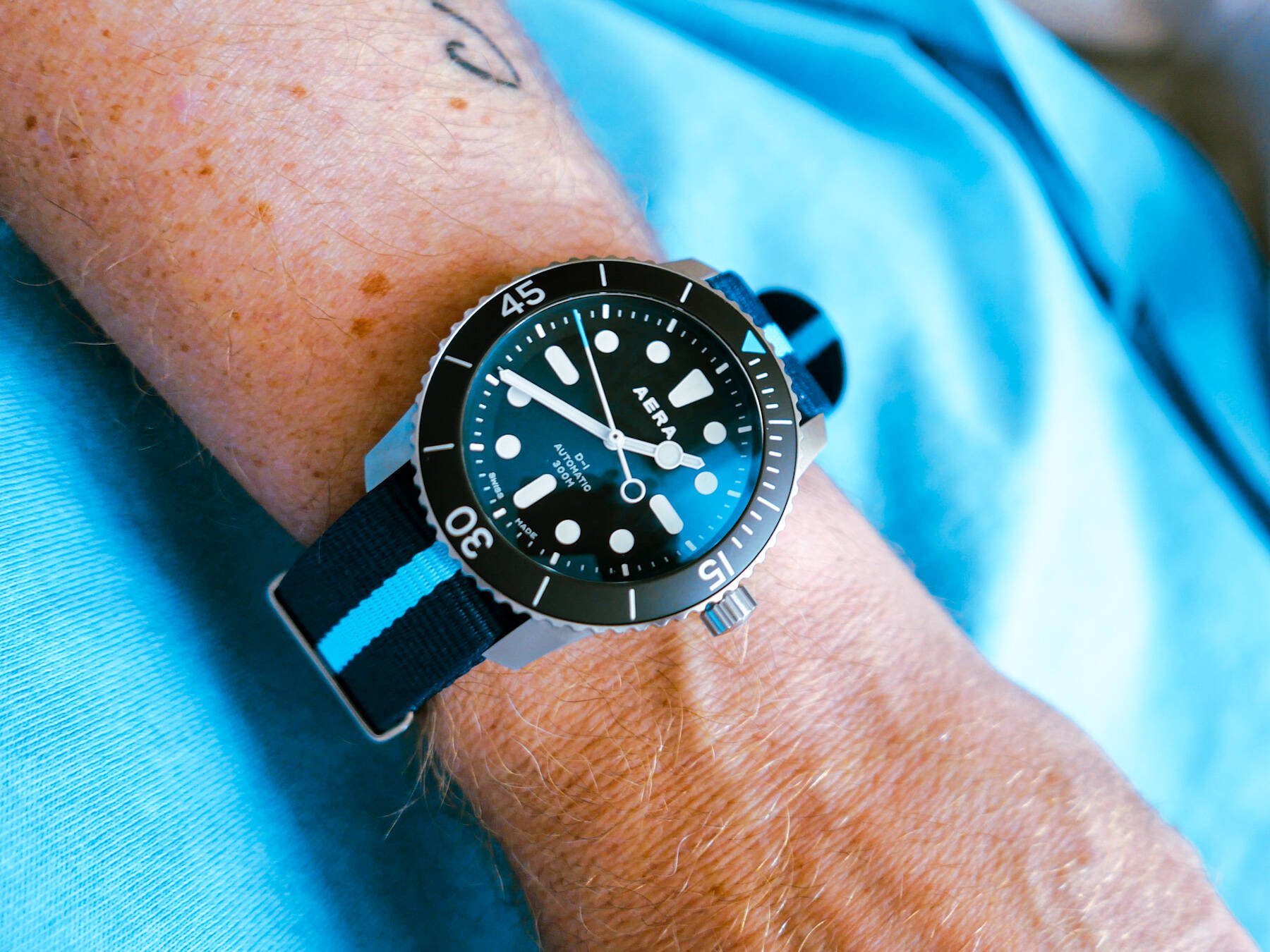 This appreciation for bigger watches was brought on by my beloved Seiko Marinemaster SLA023 and the Aera D-1 Diver. Both have unfeasibly good ergonomics, and the Aera's warmer 904L steel lives up to the myth. This has just been reaffirmed with the arrival of a bright turquoise FKM strap and Aera's prototype NATO. Did I think I'd wear a 42–43mm watch with a 44mm bezel? No, but it seems I was mistaken, and this was my fave wristwear in the South of France this summer, especially with its bright nighttime visibility.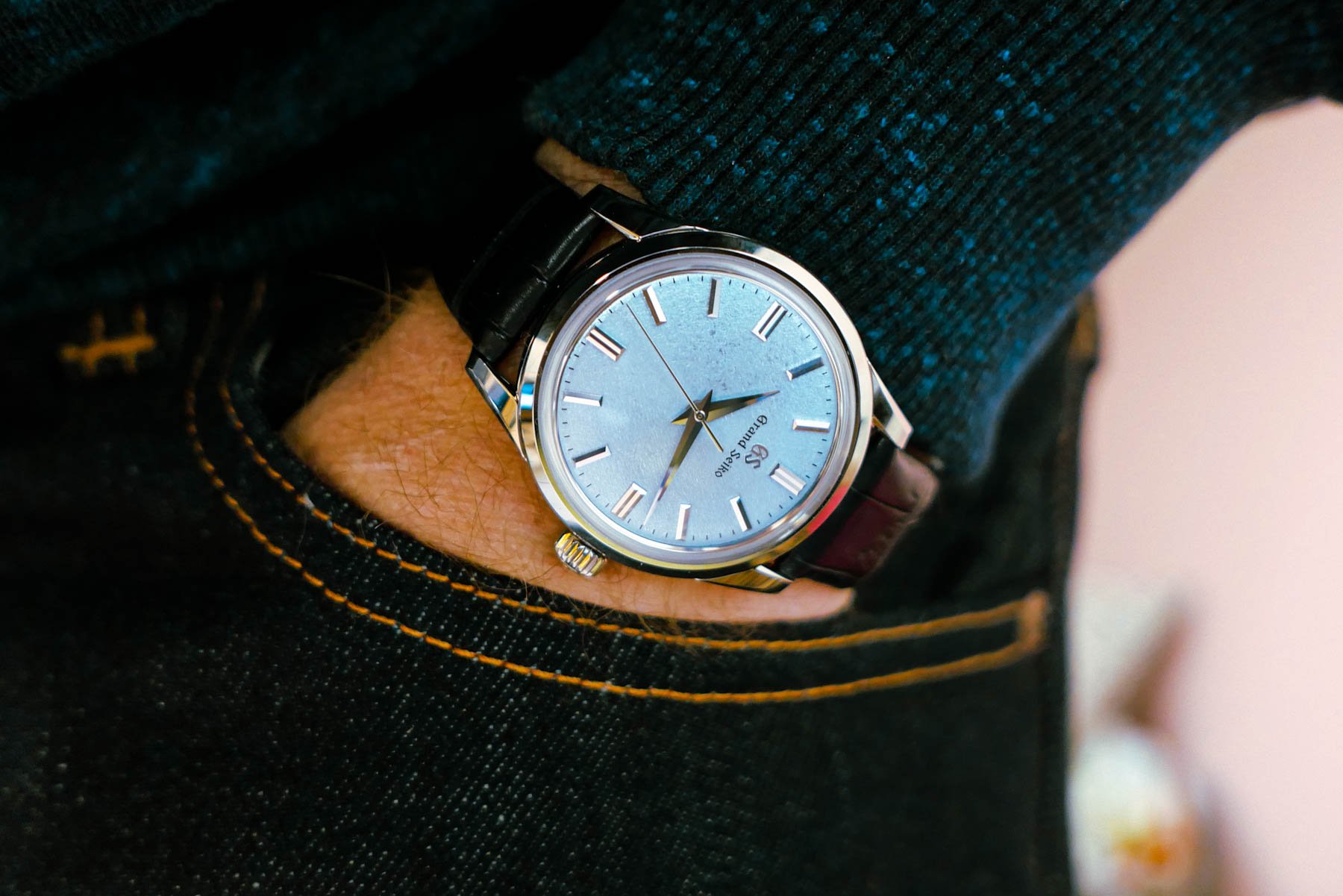 Small cases for winter layering
I was an evangelist preacher of small-cased watches and wanted to sell everything over 39mm. Sure, 37–38mm is perfect whenever I wear any kind of long-sleeved shirt or knit, but I didn't wear a small, leather-strapped watch for a single day on vacation. Now it's chillier, and I have a day job that often involves a suit jacket, so my discovery of the neo-vintage Omega Constellation '95 was timed well indeed. With a 9.5mm thickness and case diameter of just under 36mm, it works nicely with layering. Plus, despite its age, it is seriously dependable. And nothing works better than my 37.3mm Grand Seiko SBGW283. This GS has a big, crisp blue personality with a supple alligator strap that does not want to get summer-sweaty. It would actually be a great summer piece on Grand Seiko's original 19mm beads-of-rice bracelet. At several hundred euros, though, that's not going to happen.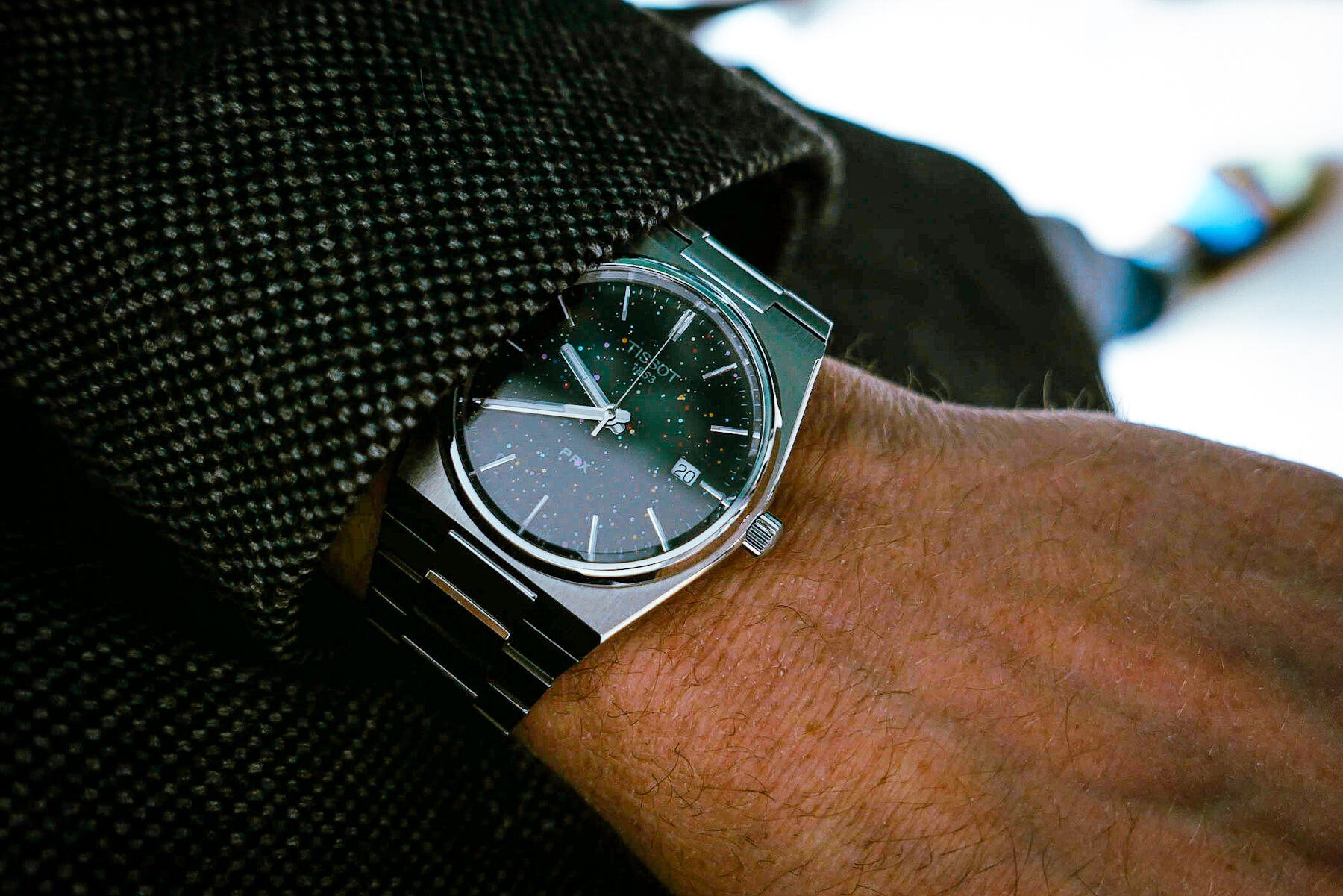 Seasonal watches are great, but what about my all-arounders?
Seriously, I am not going to invest in a glass-fronted box number two to do a full seasonal split. Knowing myself, the unwanted effect will be trying to fill the inevitably empty spaces rather than consolidating. Besides, this story is also meant as a therapeutic exercise to help your collecting focus (and mine). Some of my favorite watches are great all-arounders, usually on bracelets. I have a desire for the new 35mm PRX, but the sleek, no-worry feel of my IFL Watches PRX Galaxy can be both formal in the winter and fresh in the summer.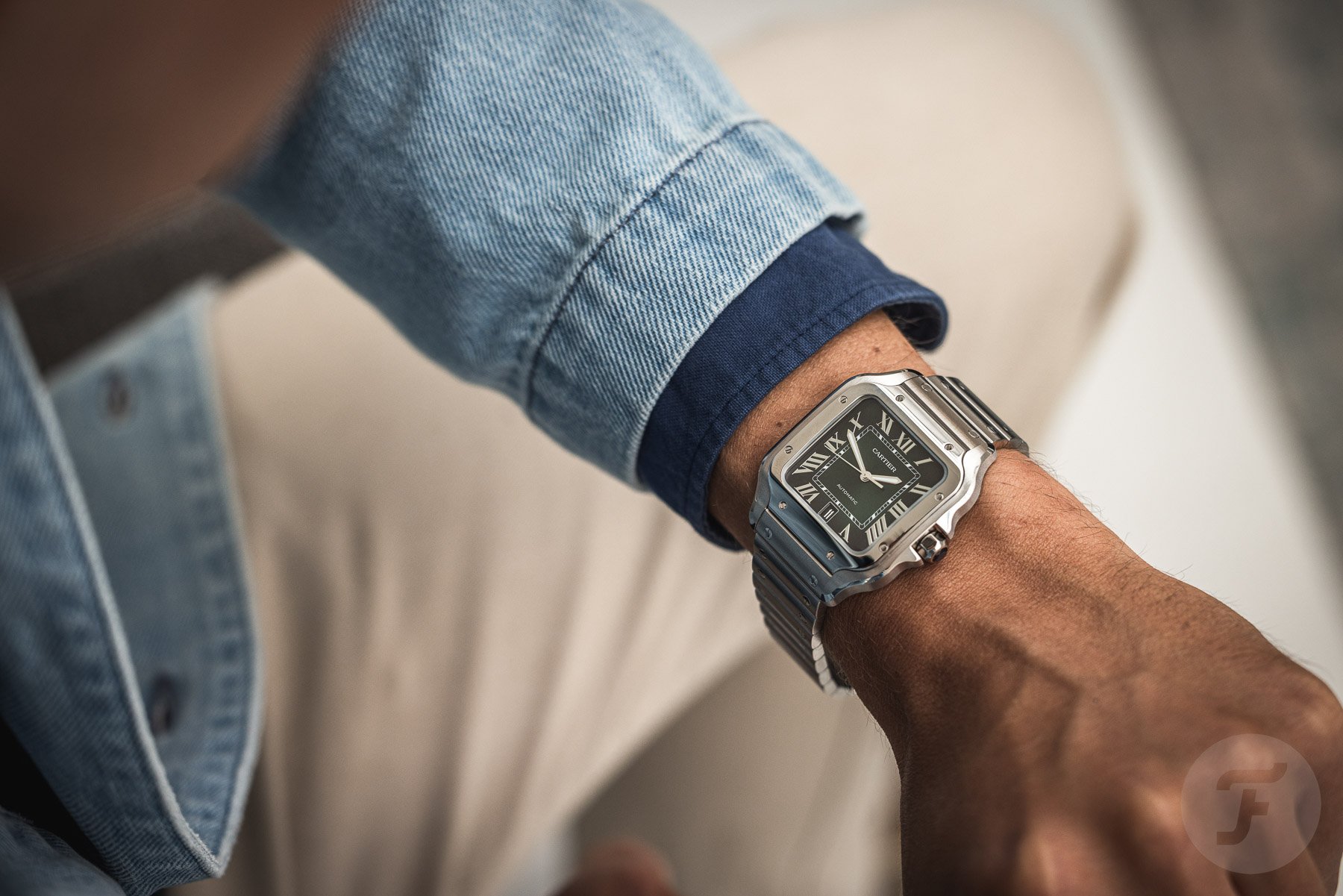 My cheap, colorful, metal GADA G-Shock is great but still quite big. Ideally, I'd go for that perfect blend of sports and glitz. That's probably why I am scared to try on the Black Bay 54. It ticks virtually all the boxes, maybe even too many. I am, however, starting to understand Thomas's sentiments about vintage reissues, so perhaps a Cartier Santos would be the perfect crossover watch. I'll try to ignore that last sentence, though, as the point of this story was not to awaken more wrist desire.
What about you, Fratelli? Are you wearing 35mm vintage dress watches to the beach? Or do you not have winter in your country and strap on a 44mm big boy every day with a T-shirt? Let me know in the comments.