BA111OD And Claude Meylan — Hidden Gems Outside Watches And Wonders 2022
Featuring an entirely Swiss-made tourbillon for under €5,000!
Outside of the excitement of Watches And Wonders 2022 at Palexpo, an explosion of indie and boutique-brand events was going down in Geneva town. As the first in-person major watch shows to happen in two years in Switzerland, the dynamics of these events have somewhat shifted. Thankfully, though, everything bears good signs of recovery. And with the recent heightened interest in independent brands, the FOMO on their watches was real.
If you know me, you already know I love advocating the independents and exposing hidden gems. So what did we find other than the 38 brands at Watches And Wonders?
Green shoots everywhere
A number of brands that have boutiques in Geneva, such as MB&F and URWERK, were running their own shows for the week. AHCI, the 37-year-old academy representing some 30 highly esteemed master watchmakers, held an exhibition at L'iceBergues for its members, including famous names such as Kari Voutilainen. Time To Watches hosted an event at the campus of the HEAD design school for 35 established brands plus nine young names. The BARTON 7 event at the eponymous Geneva venue was organized "by independents, for independents", and consisted of eight brands. I will skip over these ones because you likely will have read about them one way or another.
One group of independents (including Doxa, Hegid, and De Bethune) decided to set up shop at the Beau Rivage hotel but offered no public information. Among them, a brigade of six brands labeled their presence "Independents Days", and only invited guests by word of mouth. Me being me, just because this was off the beaten track, I felt intrigued to look in. Interestingly, one of the brands that caught my attention was a Swiss upstart that entered the periphery of my radar during the pandemic. BA111OD is a Neuchâtel-based watchmaker characterized by its progressive retail model, which is built on a watch patron-vendor community.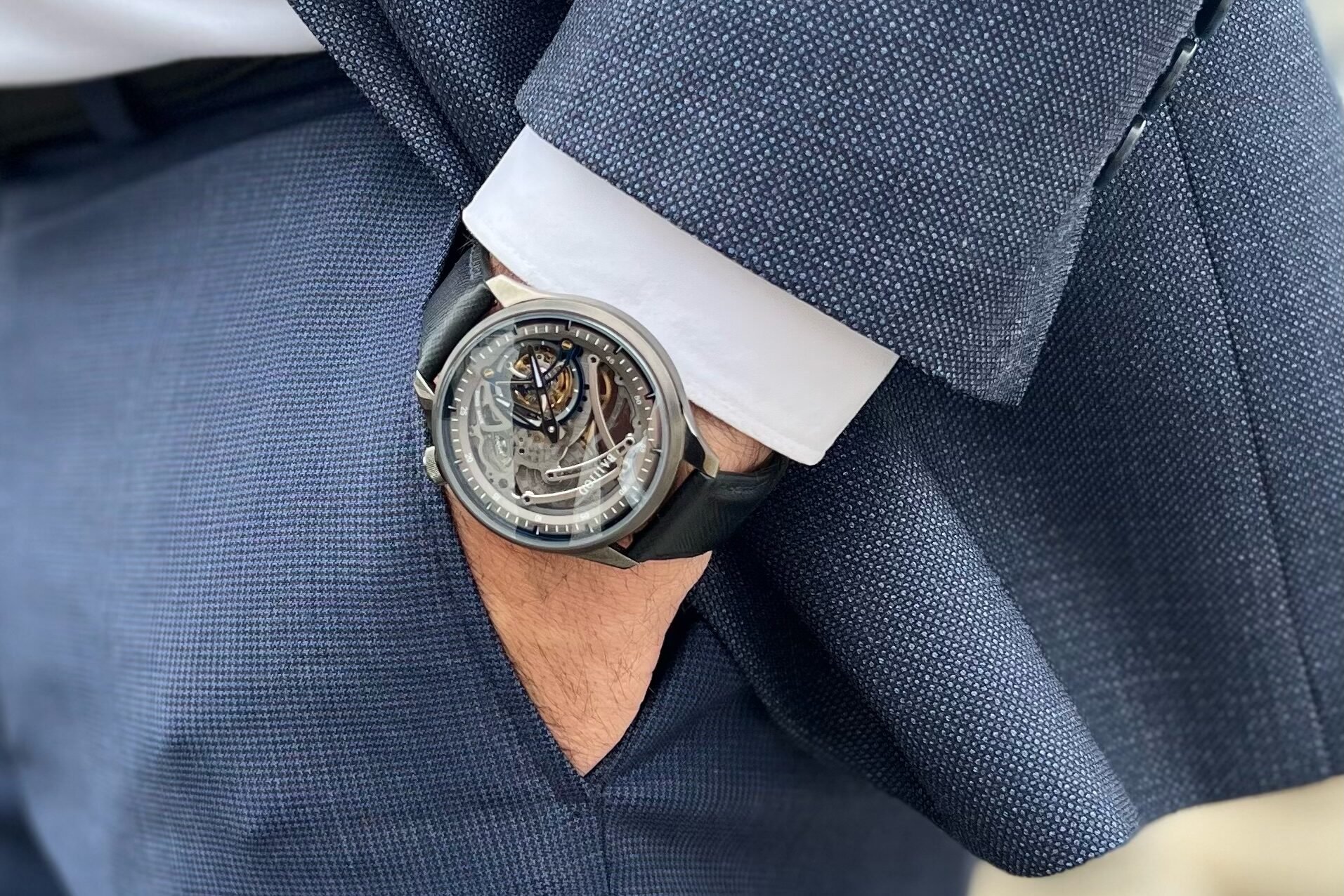 From a concept to a brand
BA111OD launched in 2019 as a concept, garnering instant commercial success and transcending into a brand. The brand name takes after the surname of the founder, Thomas Baillod, a native of La Chaux-de-Fonds. Baillod is a veteran in the watch industry with close ties to the Vallée de Joux. As a mark, BA111OD may have a Gen-Z feel to it, and it certainly conjures a sense of futurism. Considering the brand's social-community-based sales model, however, it seems rather appropriate.
Essentially, BA111OD mobilizes a social watch-buyers community to sell its pieces. The brand gives previous customers the chance to become "Afluendors" and pass on purchasing rights to interested parties through its app-based community. The concept (and the whole brand journey) is a lot more elaborate and deserves a write-up of its own. For the purpose of this article, however, I'd like to highlight BA111OD's latest project — Chapter 4.1, The Veblen Dilemma.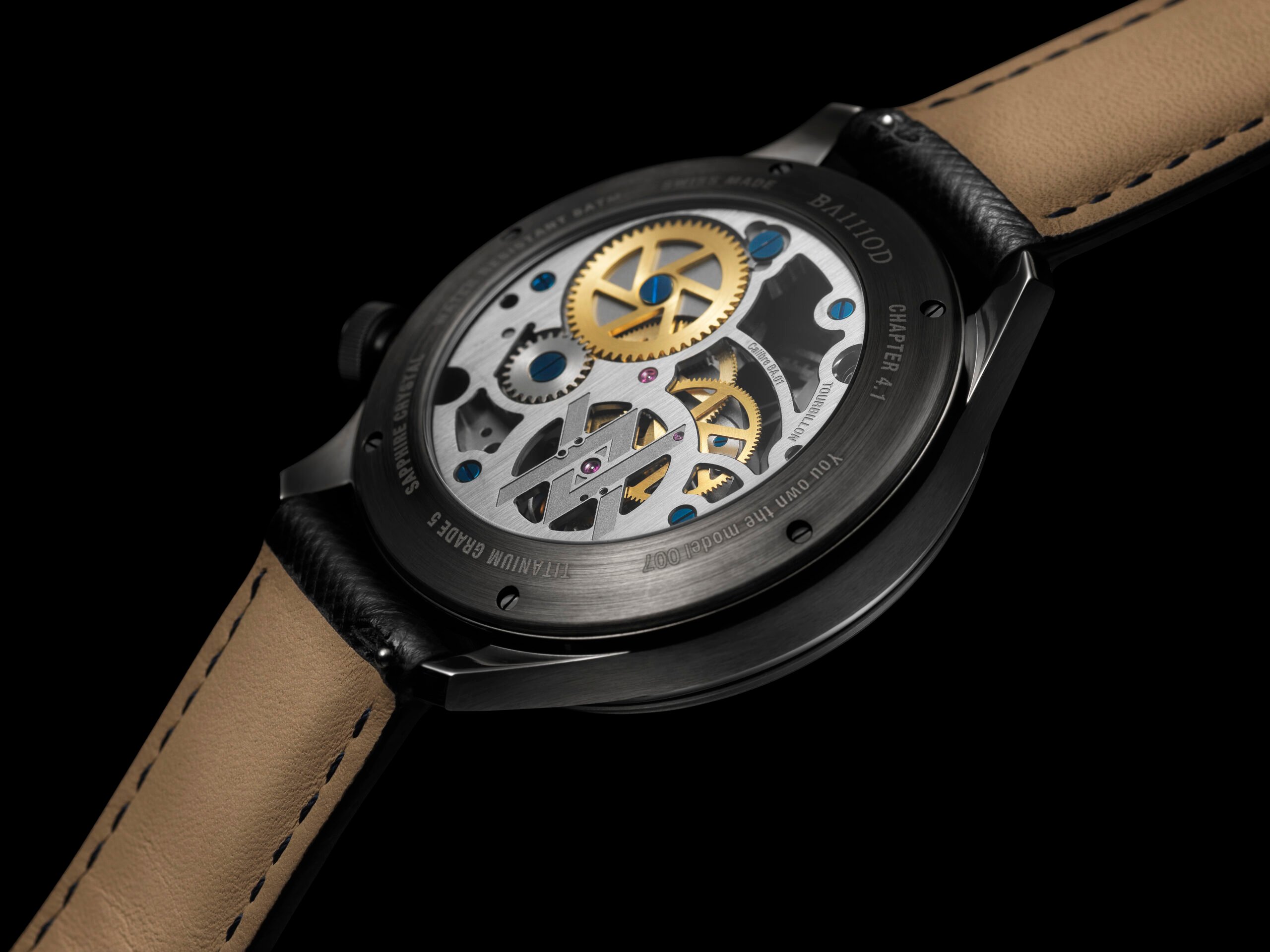 Swiss-made in its truest form
This ambitious value proposition is an individually numbered high-grade tourbillon, entirely designed and made in the Jura Arc in Switzerland. Despite that, it comes in at €4,820 before VAT. The 44mm case is made of Grade 5 titanium with an anthracite DLC coating developed exclusively by Positive Coating for BA111OD. It features mirror-polished, chamfered, and blued screws, a double-sided ringed gear train, and rolled pivots.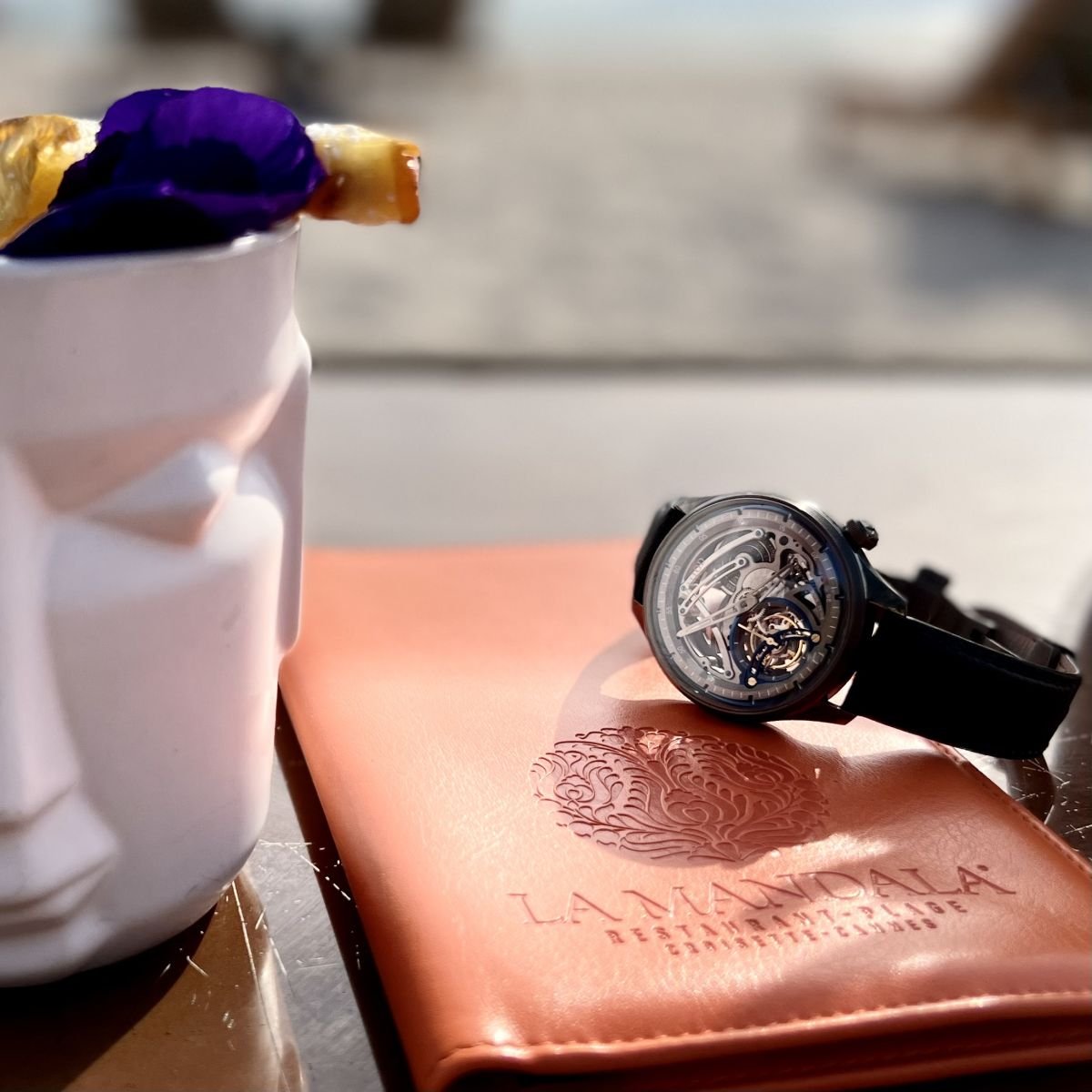 Beating inside at 21,600 vibrations per hour is a manually wound movement developed and produced by seasoned La Chaux-de-Fonds watchmaker Olivier Mory. This tourbillon rotates once every 60 seconds and has an impressive 105-hour power reserve (over four days). With the Chapter 4.1, The Veblen Dilemma, BA111OD has managed to offer Swiss high horology at an accessible price. It's in no small part thanks to limiting its distribution costs through the aforementioned retail model.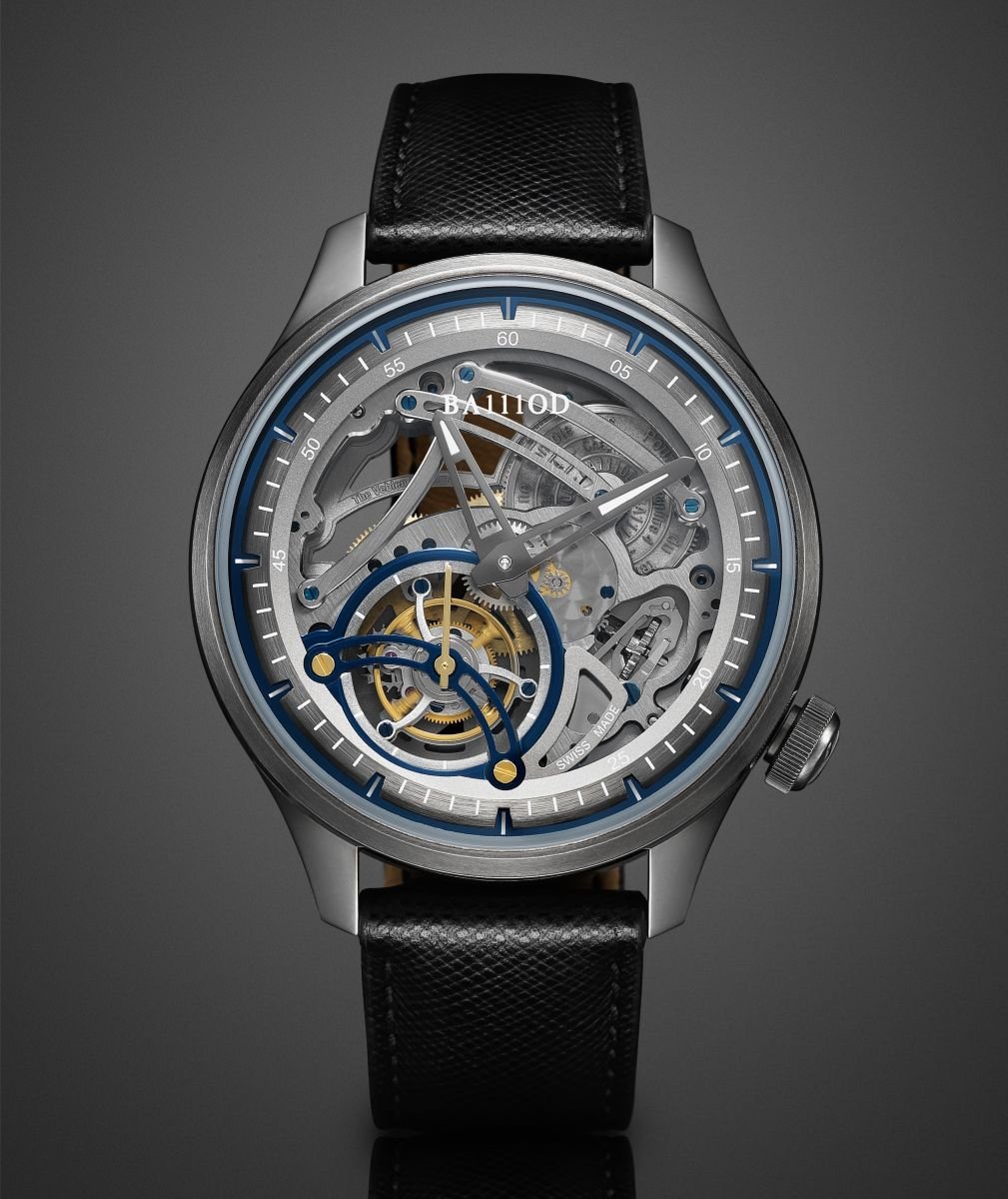 Merging connected technology without compromise
And there's more to it. To keep up with modern buyers, BA111OD integrates a smart way of connecting with them. Unlike a connected watch, the Chapter 4.1. aims to pioneer the use of NFC-enabled crystals in watchmaking. Doing so will allow the wearer access to smart services without tampering with the watch's mechanism. The double-domed sapphire crystal carries more than an anti-reflective coating. It is made of "smart" sapphire and is embedded with an NFC tag. NFC stands for Near Field Communication, a contactless communication technology between two devices in close proximity. In this case, it's less than one centimeter between the watch and a smartphone.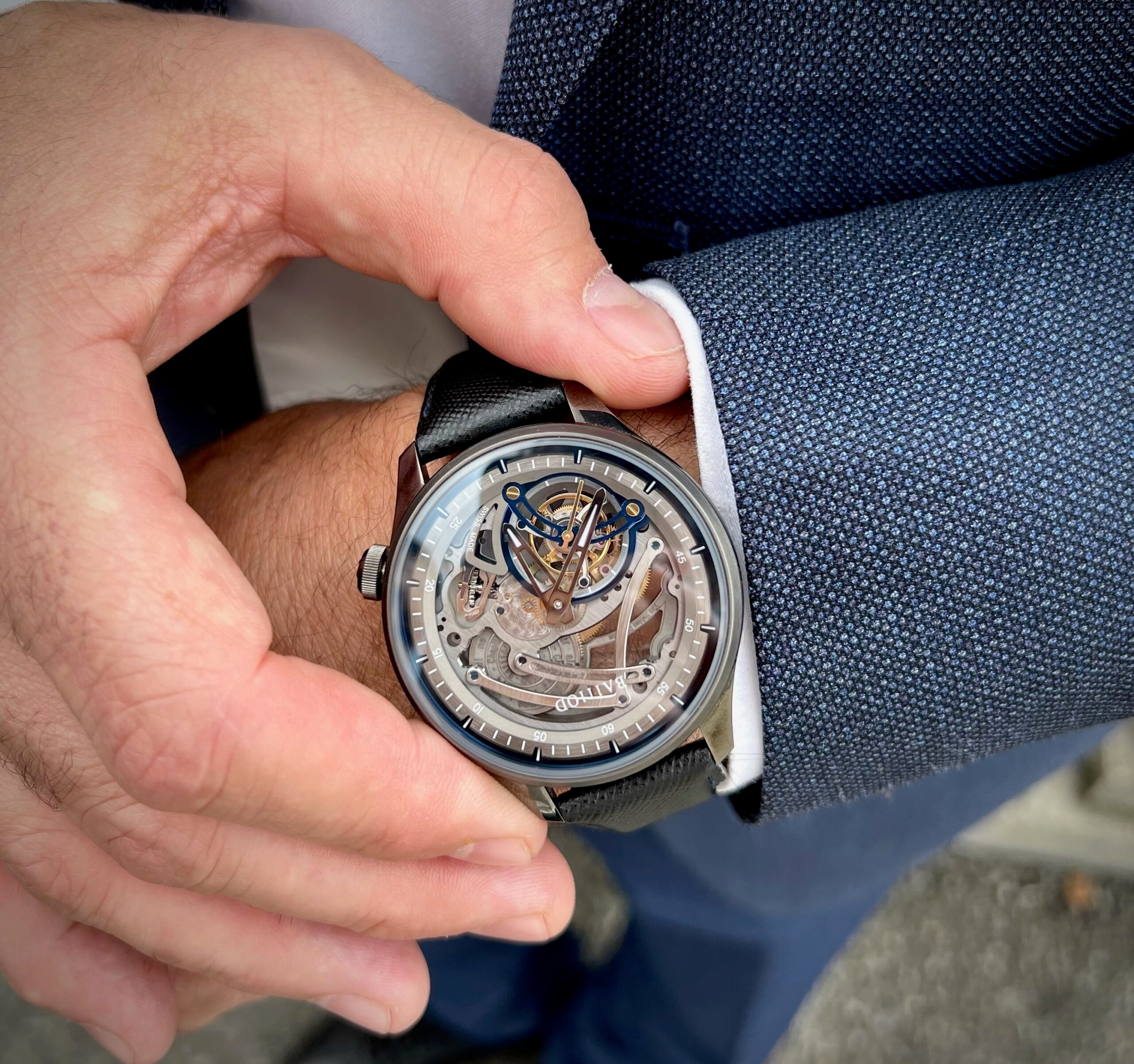 BA111OD intends to use this NFC chip to load a dynamic URL through which customers can access tailor-made services. Think of concierge, referral tokens, exclusive games, aftersales, and endless other customer-centric options. Mind you, the connection is passive, so one can rest assured it can be left idle or even disabled. The Chapter 4.1, The Veblen Dilemma saw its first batch of 220 pieces all pre-sold in less than four months. The second batch of 100 pieces is now available for pre-order via the BA111OD community or on the brand's website.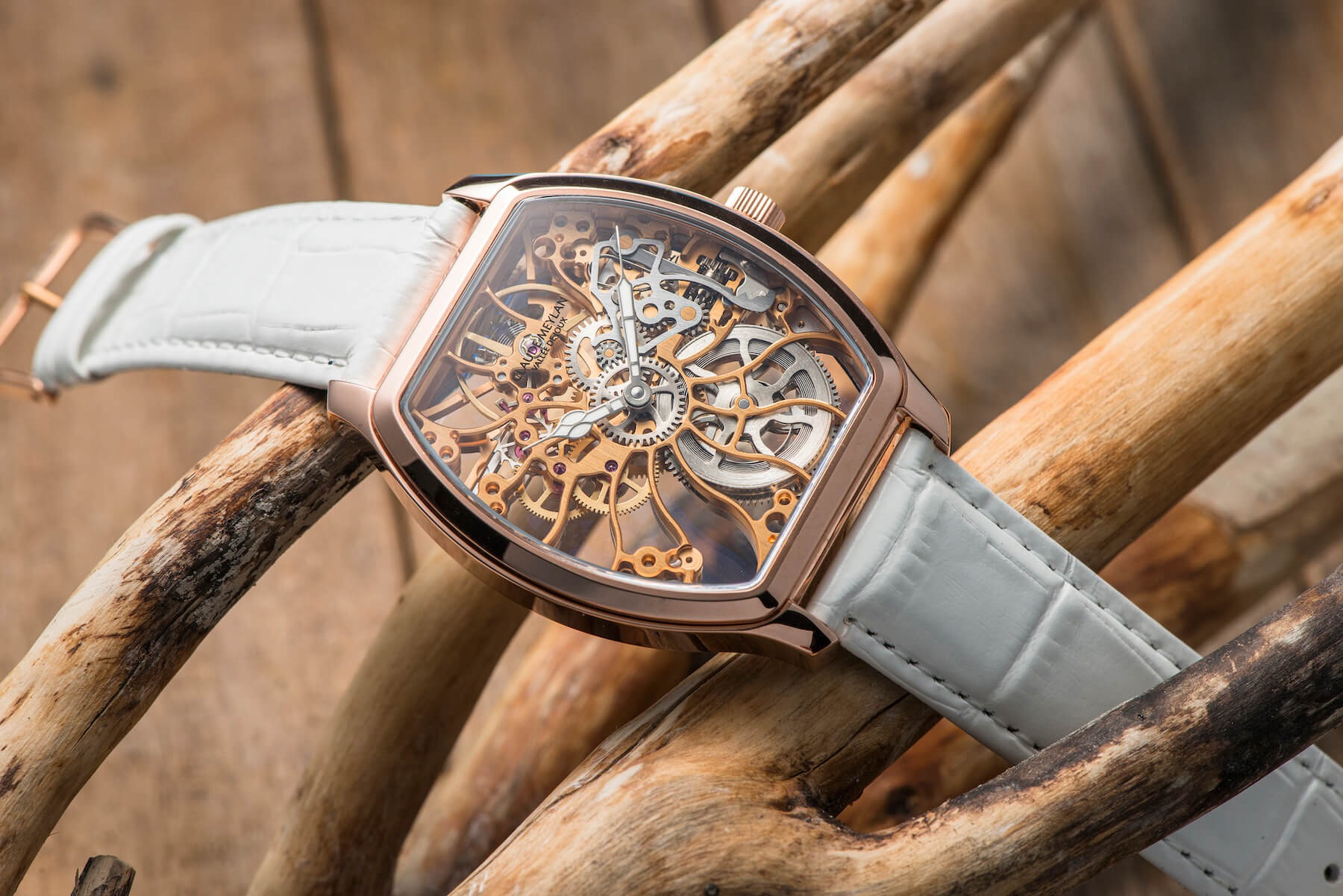 The watches of Claude Meylan — Master of Skeletons
Another brand that lured me into Independents Days was Claude Meylan, the initiator of this brigade. With all the fanfare and endless one-upmanship surrounding these shows, there is something very effortless and romantic about Claude Meylan's offerings. As a master of skeletons, the brand has only one thing on the menu — skeleton watches. If you are unfamiliar with the brand, I invite you to refer back to this article for more on its backstory. The skeleton-watch specialist's latest unveiling featured the Tortue "La Vie en Rose" and a Tortue Lady "Clous de Paris". Did I mention romance?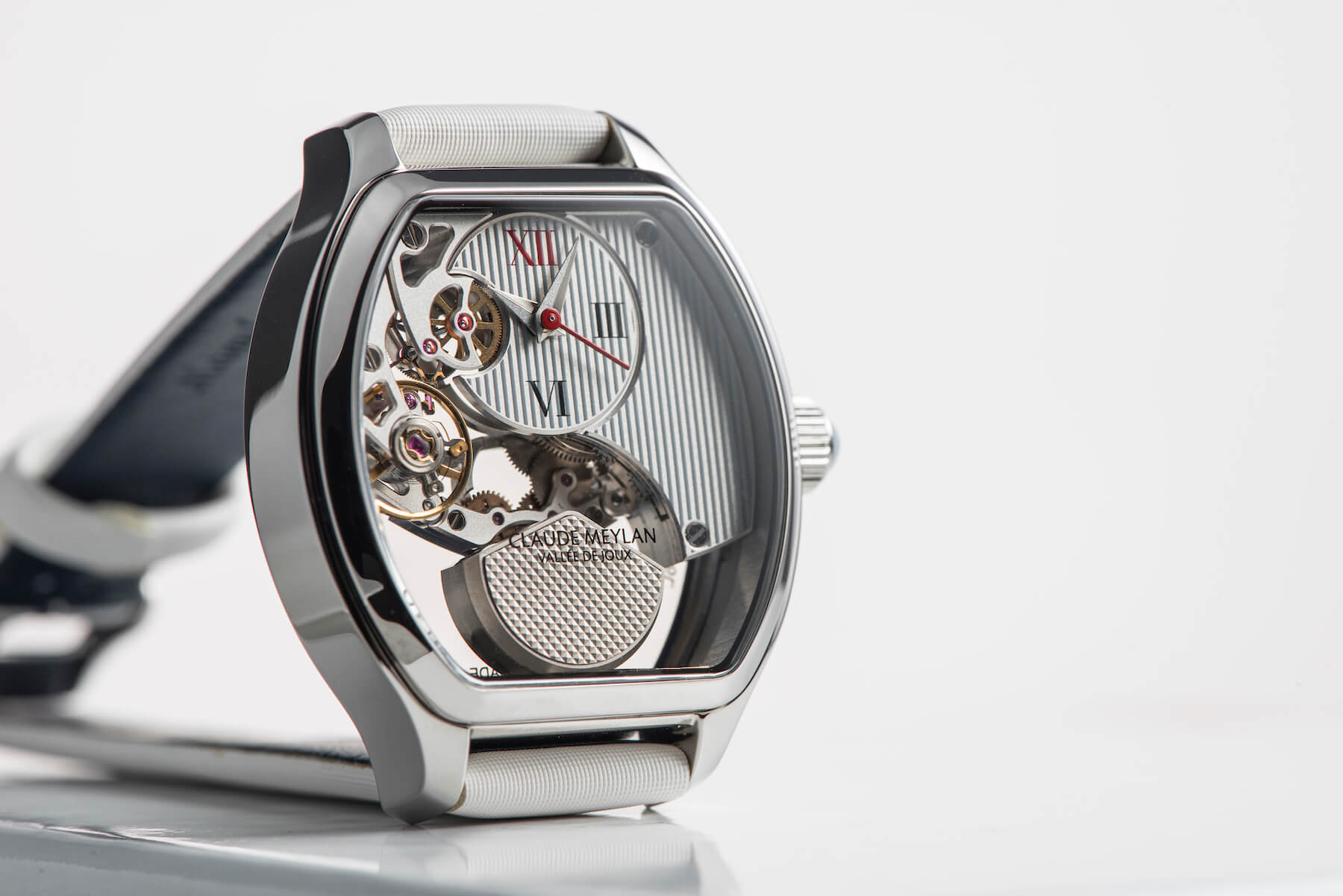 Both models come on white leather straps and feature in Claude Meylan's most popular tonneau shape as seen in the brand's Tortue collection. La Vie en Rose comes in a rose-gold-plated case, and the Clous de Paris is named after the guilloché pattern on the micro-rotor. These his-and-hers Tortue watches are priced at CHF 4,250 and CHF 3,850 respectively before taxes. To find out more information about these watches and the others in the line, visit the Claude Meylan website.
What do you think of these hidden gems? Are there any other brands you think we should unearth? Channel our FOMO and tell us in the comments below.