Baltic Experiments At The Only Watch Charity Auction With The Premier Quantième Perpétuel
A new string to Baltic's horological bow
It's time to talk about Baltic! With the Premier Quantième Perpétuel, the young French brand is making a grand second appearance at the illustrious Only Watch charity auction in Geneva on November 5th, 2023. This biennial event attracts the crème de la crème of the watch industry, all rallying for a worthy cause — combating Duchenne muscular dystrophy. There's something about a room full of horologists on a mission that just makes the air buzz, wouldn't you agree?
However, Baltic isn't just turning up with an RSVP this time. Oh, no. The folks behind the brand are bringing with them an impressive companion, the Premier Quantième Perpétuel, all decked out by their new fine-watchmaking division, Baltic Experiments. You heard right, dear Fratelli. Baltic's team has taken the proverbial bull by the horns over the past couple of years, venturing into previously elusive realms and developing an exclusive perpetual calendar module. The brand had some help from the folks at Maclef, though, and the result? An irresistible symphony of timekeeping craftsmanship.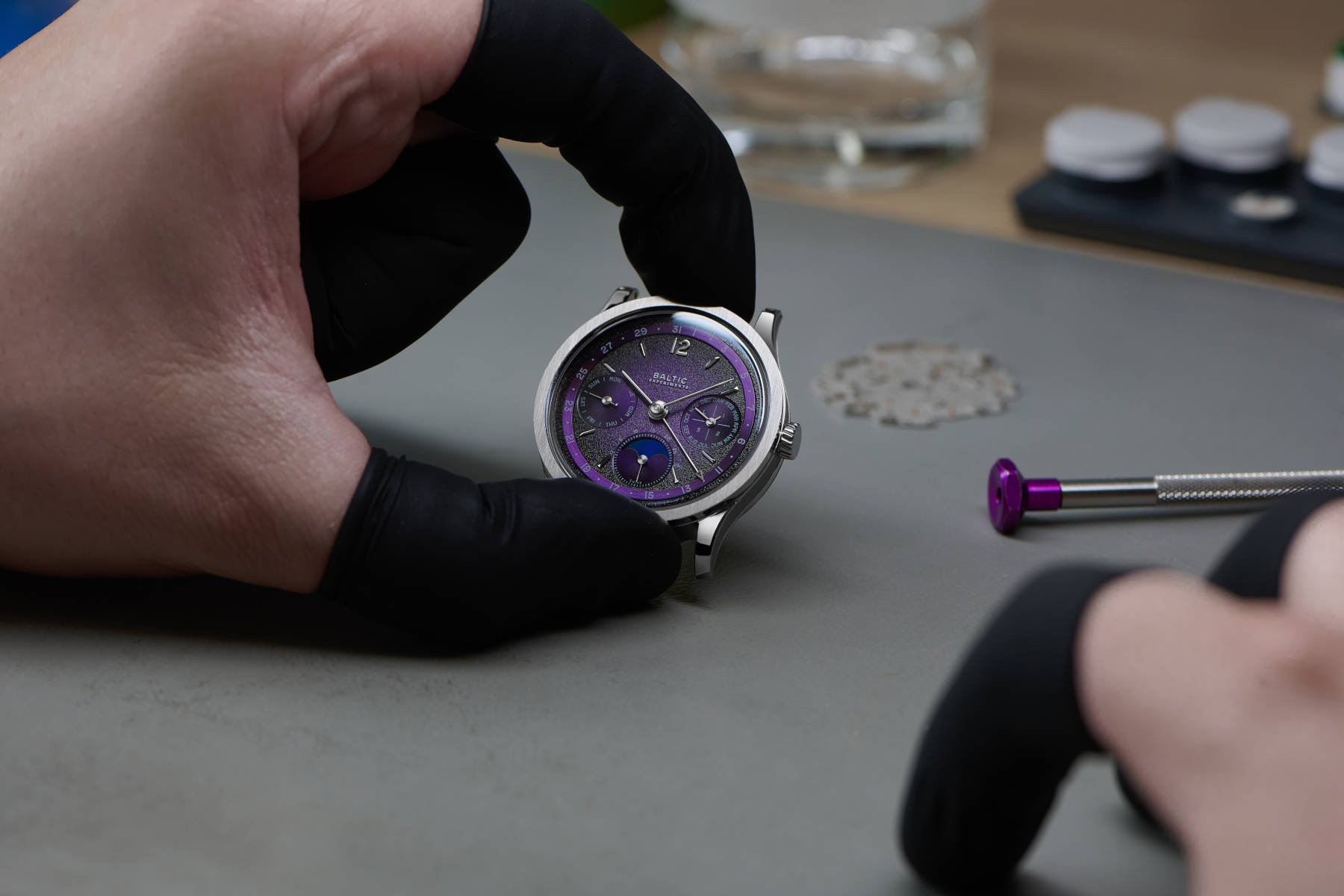 A new path for Baltic
This exceptional piece is the debutante from the brand's new fine-watchmaking studio, Baltic Experiments. Did someone just say "Baltic" and "experiments" in the same sentence? Let me assure you, these aren't mad-scientist endeavors but rather a testament to Baltic's drive to push its boundaries. While the brand built its name and reputation on more affordable watches with off-the-shelf mechanical movements, Baltic Experiments sees it dipping its toes into the waters of high-end Swiss horology for the first time.
The Premier Quantième Perpétuel is something special indeed. And I'm not just saying that because it sounds cool in French. Baltic has endeavored to create a timeless piece, one that seamlessly weaves the day of the week, month, leap year, and moon phase into a tapestry that is as legible as it is attractive. The methodical symmetry of the dial, coupled with a continuous sub-seconds hand, is enough to make any horologist's heart skip a beat (in a good way, of course). The day of the month? Ah, that's where Baltic has added a delightful twist. Located on the outskirts of the dial, it's indicated by the third main hand. Is it subtle? Yes. But is it also eye-catching? Definitely!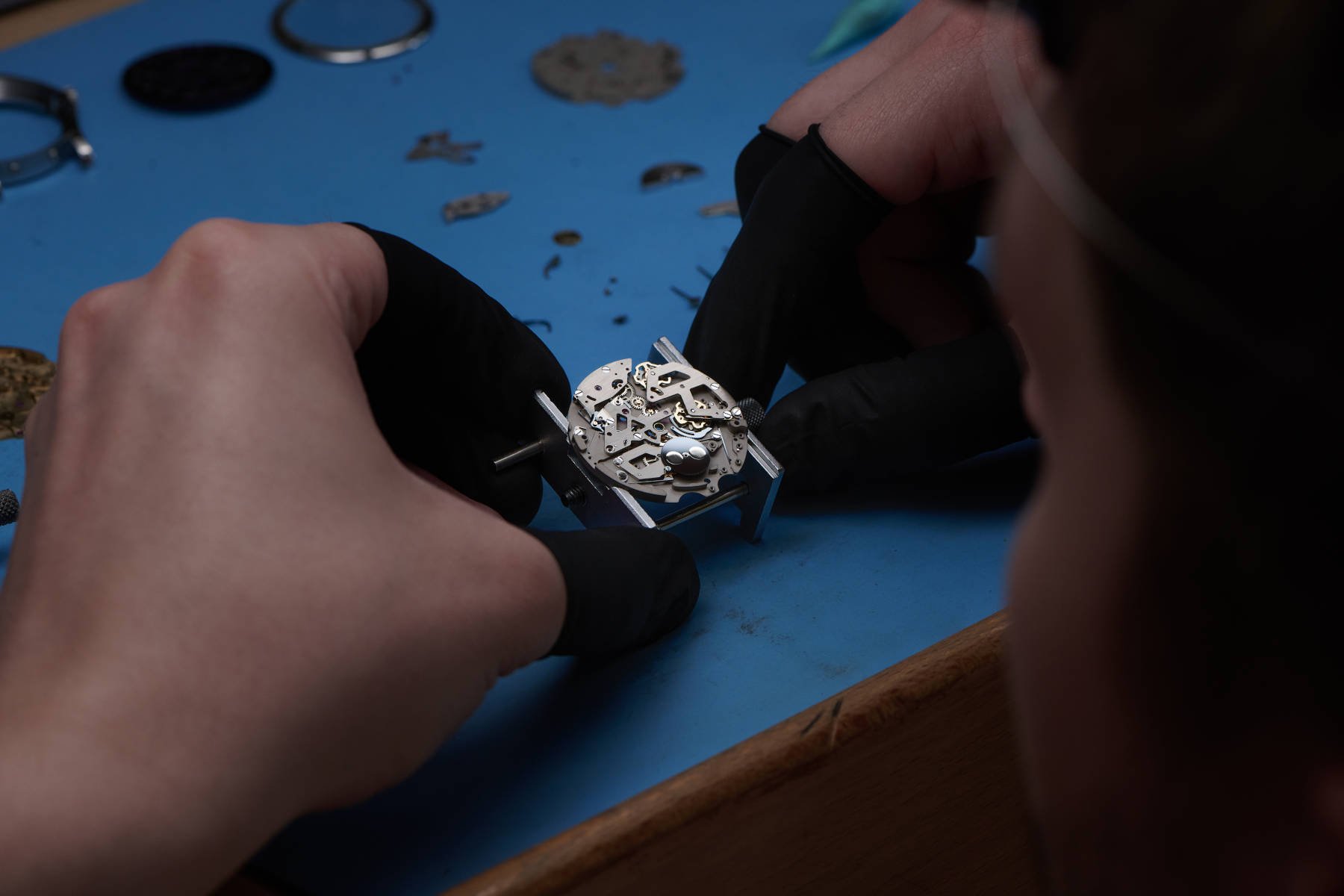 The Premier Quantième Perpétuel is more than just a module
The magic isn't merely skin-deep. It's what ticks under the hood that makes the Premier Quantième Perpétuel a showstopper. The already-impressive Vaucher 5401 micro-rotor movement serves as the pulse of this impressive timepiece. The result of over two years of collaboration with the seasoned watchmakers at Maclef, it now features reworked bridges and Baltic's exclusive perpetual calendar module, making it a unique marvel of mechanical ingenuity.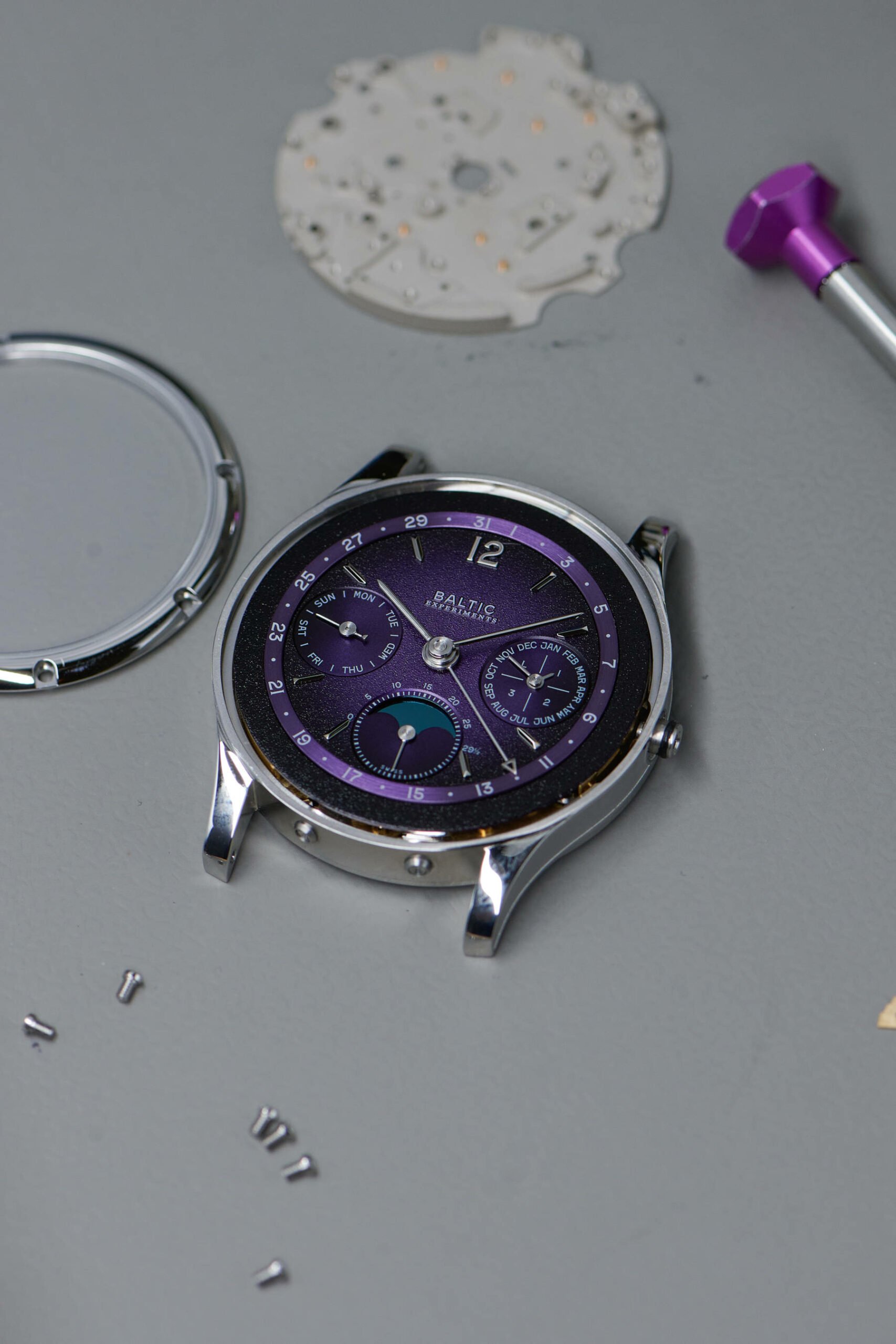 A handsome and very wearable watch
Now, onto the shell of this horological wonder. Crafted from stainless steel and Grade 5 titanium, the case of the Premier Quantième Perpétuel effortlessly combines durability with elegance. It sports a slender 9.8mm profile and measures 37mm in diameter with a 44mm lug-to-lug distance. Compact yet commanding, this watch knows how to make its presence known without screaming for attention.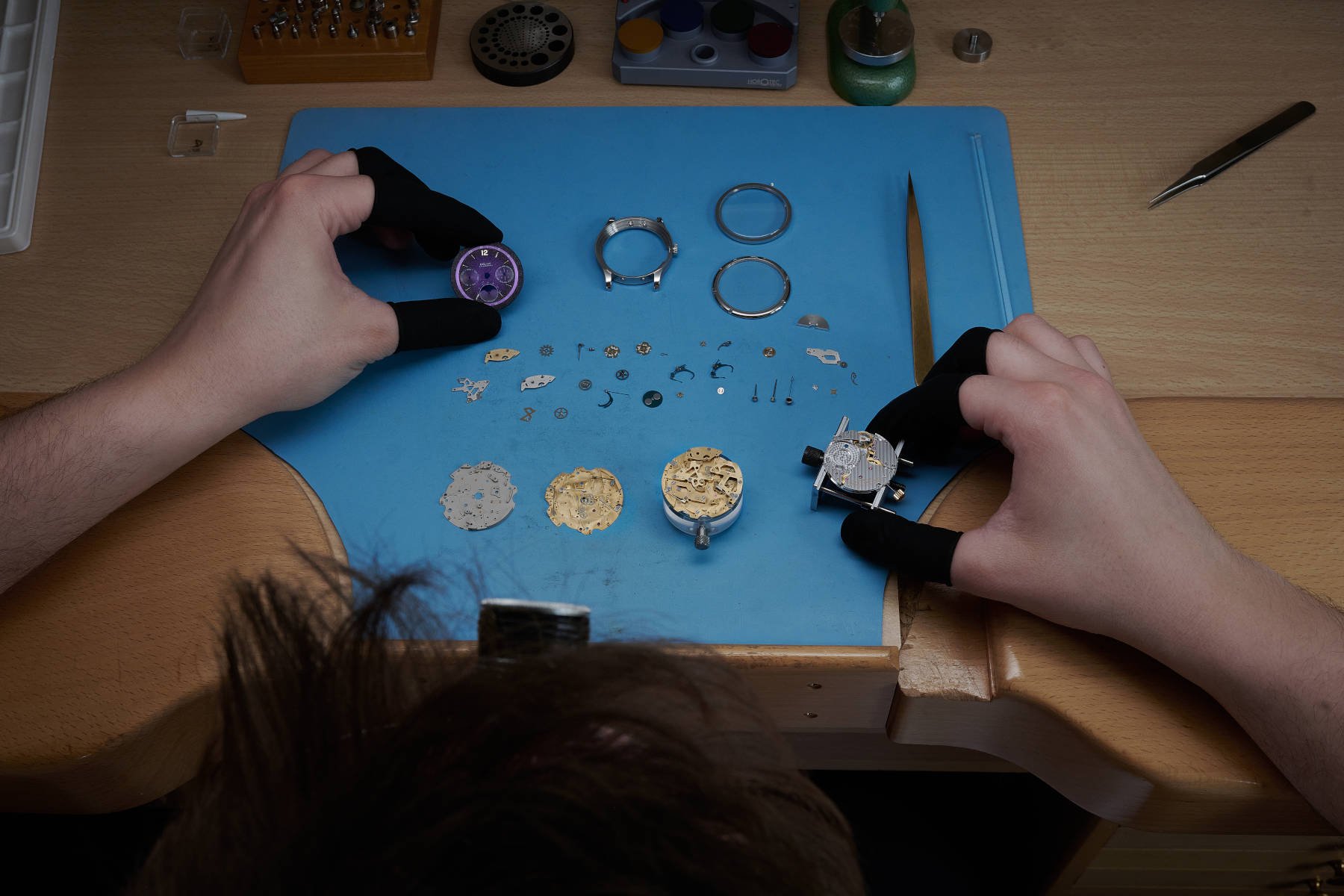 I can't help but admire the watch's deep purple fumé dial. Purple is in right now; we proved that with our Very Peri collaboration with Minase last year. And with its purple circular-brushed date track encircling the steel indices, the Premier Quantième Perpétuel gets an even more popping splash of color than the dial itself. But that's not all. It comes with a sapphire-equipped exhibition case back, a 316L steel Milanese mesh bracelet, and a black alligator leather strap for those moments you're feeling more exotic.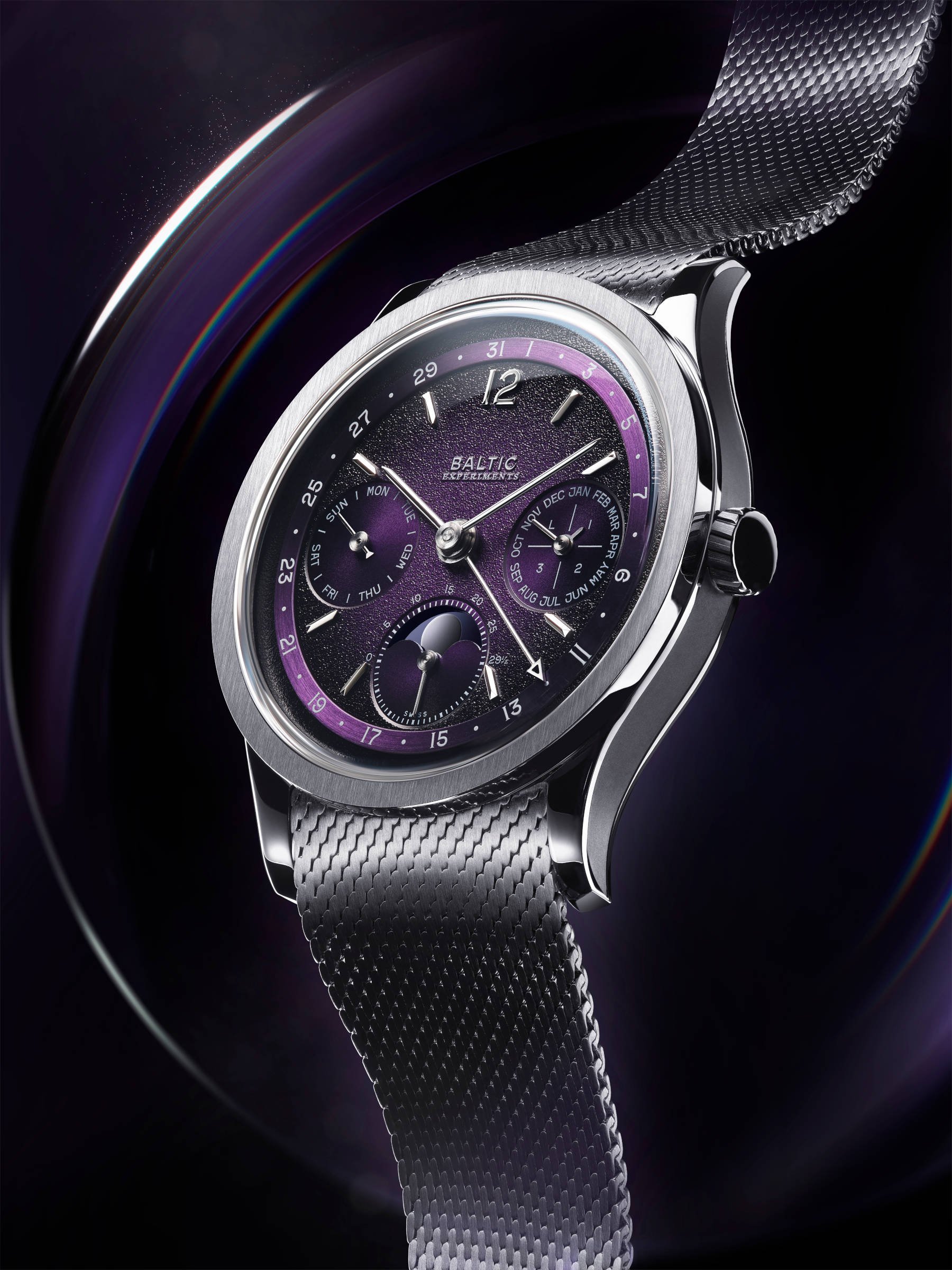 The Premier Quantième Perpétuel will be a jewel in anyone's collection
Baltic's Premier Quantième Perpétuel has been listed with an estimate of CHF 20,000–30,000 for the Only Watch auction. Although the number may make you gulp, remember that it's for a great cause. The watch ticks all the boxes when it comes to style, sophistication, and precision, and, most importantly, it bears the hallmark of Baltic's relentless pursuit of excellence.
In a nutshell, folks, Baltic's second outing at the Only Watch charity auction is set to be a memorable one. The Premier Quantième Perpétuel watch is a testament to the brand's vision and ambition. I say good luck to Baltic — this watch has me very excited for what might come next in the young French brand's watchmaking journey.
For more information, you can visit the official Only Watch website.