Bargain Hunting: Haute Horlogerie Features At Prêt-À-Porter Prices
Can we get a taste of high horology on a budget?
Haute Horlogerie — the world of precious metals, true craftsmanship, and ultimate rarity. Exotic watches that showcase the very best of what humankind can do. Chiming bells, rare gemstones, perpetual calendars, and hand-carved bridges. If you are anything like me, you admire all of this from afar, knowing that it is and will forever be out of reach. Or is that really the case? Is there such a thing as "Haute Horlogerie pour le peuple"? Can we find little tasters of what is normally reserved for the rich and famous? Or are we, like Tantalus, forever reaching in vain?
Join me on a quest to find Haute Horlogerie features at Prêt-à-Porter prices. Life is expensive enough as it is, right?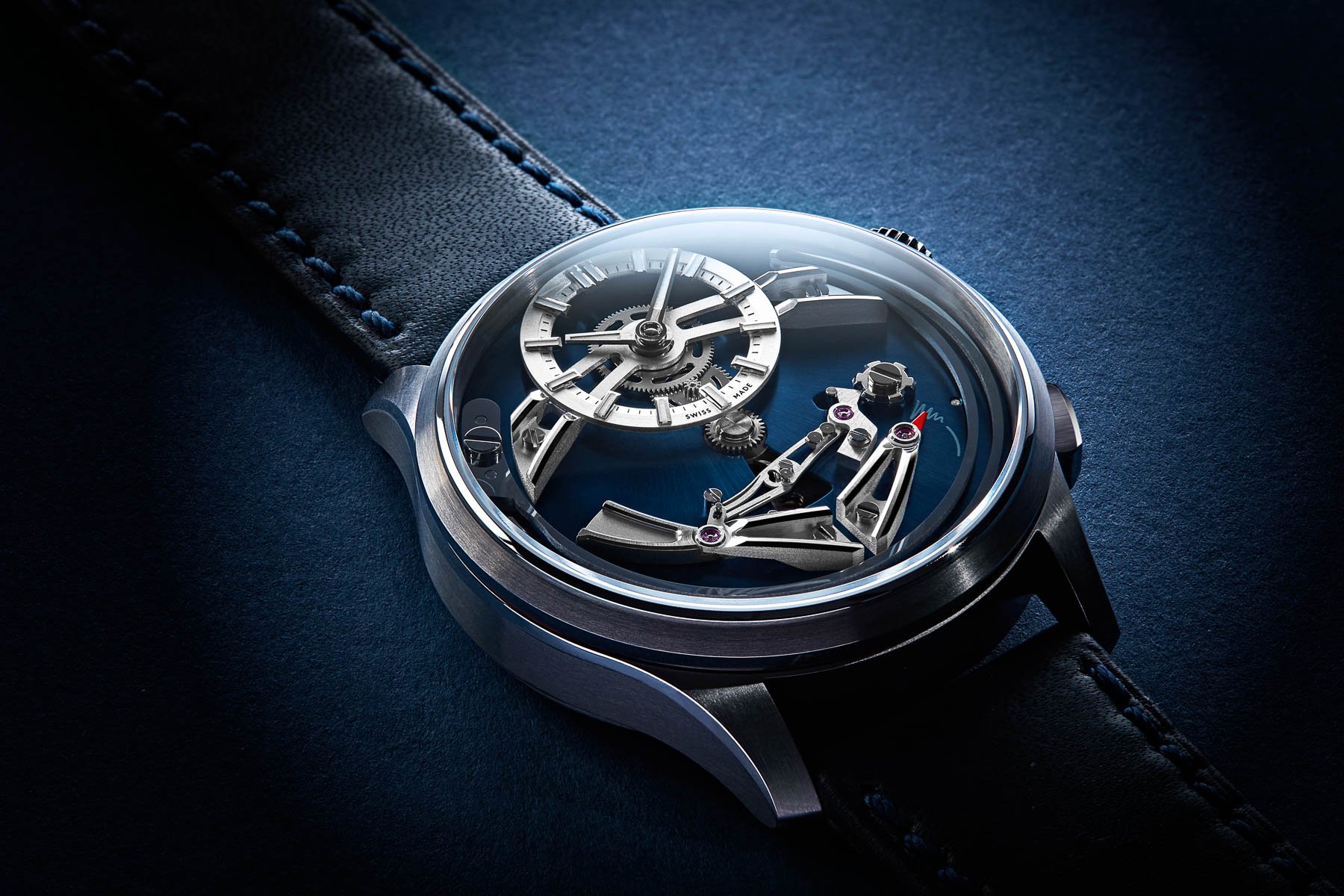 Chime away! The Christopher Ward C1 Bel Canto
As a kid, I remember being fascinated by my grandmother's chiming clock. The characteristic chime at the hour became part of the atmosphere in her apartment. It is a sound that is etched somewhere deep in the back of my head.
Now miniaturize that and put it in a wristwatch — a tiny gong, an equally tiny hammer, and a mechanism to make it chime every whole hour, all visible on the dial. What you end up with is a conversation starter like no other. If that does not get you in talks in your local pub, then Tinder it is, my friend.
Christopher Ward has managed to build a chiming watch that sells for just €3,895. That is absolutely nuts. That money will get you a mid-segment time-only watch from most mainstream brands. Christopher Ward already had a jumping-hour caliber in its catalog, which the brand modified to create the C1 Bel Canto. And I must say, it is quite a looker. It really does offer that Haute Horlogerie aesthetic at a Prêt-à-Porter price level. In fact, it planted the seed for this article altogether. It is only fair to kick it off with this impressive feat from Christopher Ward, then. It has, unfortunately, already sold out, but you can register on the brand's site to be kept up to date. Rest assured, something is coming…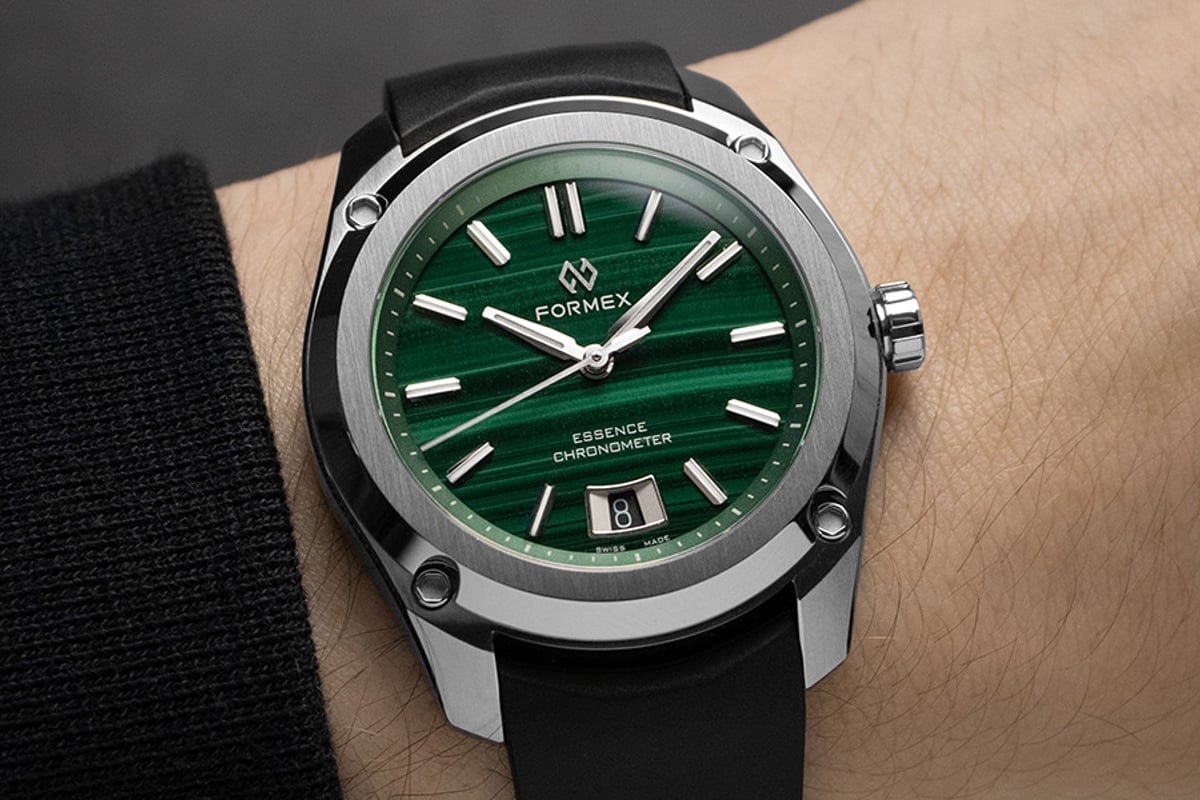 A stone dial under €2K? — Formex Essence ThirtyNine Malachite
How about a stone dial? This was previously reserved for those who could drop a fortune on something like a (vintage) Rolex Datejust or Day-Date… Until Formex and a few other small brands decided to bring it to the masses, that is.
I recently tried the Formex Essence Leggera FortyOne, and I loved it. The value is simply unbeatable. Formex offers ridiculous specs and good quality at very sharp prices. And now the brand has tried its hand at a stone dial. This is the Formex Essence 39 Malachite.
You get a capable everyday watch in a good size, fitted with an actual malachite dial. Admittedly, the modernist Formex is not the first watch in which I would expect a stone dial. I have to say, though, that it works rather well. You can get this Haute Horlogerie dial starting at €1,590. You could not get a loose stone dial for that money from the crowned brand. Formex does 100 of these every year. The batch for 2022 has already sold out, but you can always try to get one from next year's batch. For more information, visit the Formex website.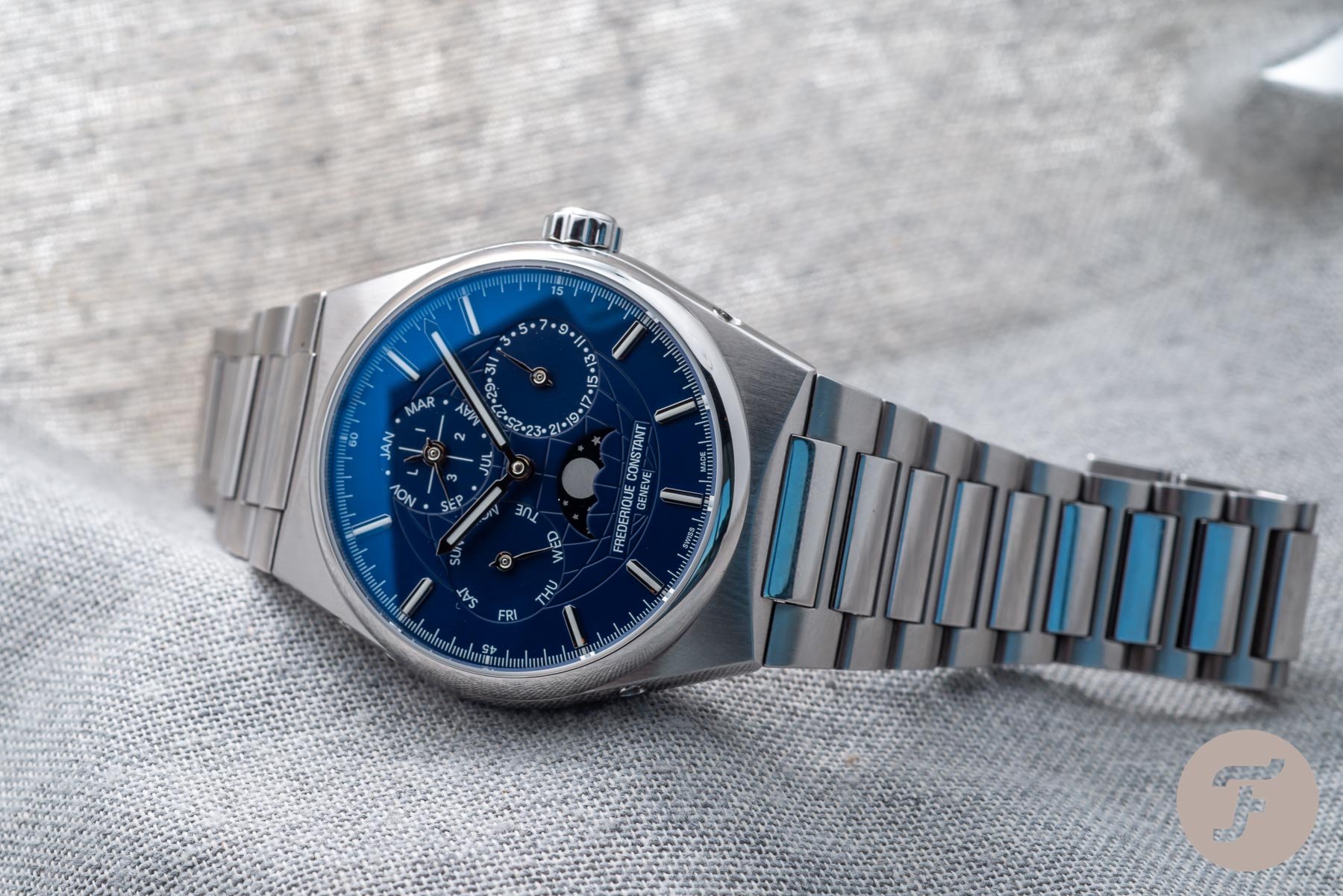 A near-Haute Horlogerie manufacture perpetual calendar — Frederique Constant Highlife
I would be remiss if I did not feature a complicated watch in this list. Granted, this is still a rather costly watch, but it punches way above its weight. You do get some Haute Horlogerie features at a price lower than that of a Rolex Submariner at list. And this one is available.
Here we have a steel integrated-bracelet sports watch with a true manufacture movement with a perpetual calendar. The perpetual calendar will display the correct combination of day, date, and month, until the year 2100, just as long as you keep it running.
It is a complication that is extremely hard to engineer and produce. It is usually limited to the realm of Haute Horlogerie. Frederique Constant, however, has managed to produce one at a list price of €8,595. The brand even throws in a moonphase complication for free. I have to add, Frederique Constant's manufacture calibers, although not Haute Horlogerie, are very nicely finished too. So yes, this is an expensive watch. But you do get a lot closer to Haute Horlogerie than the sub-€9K price would suggest.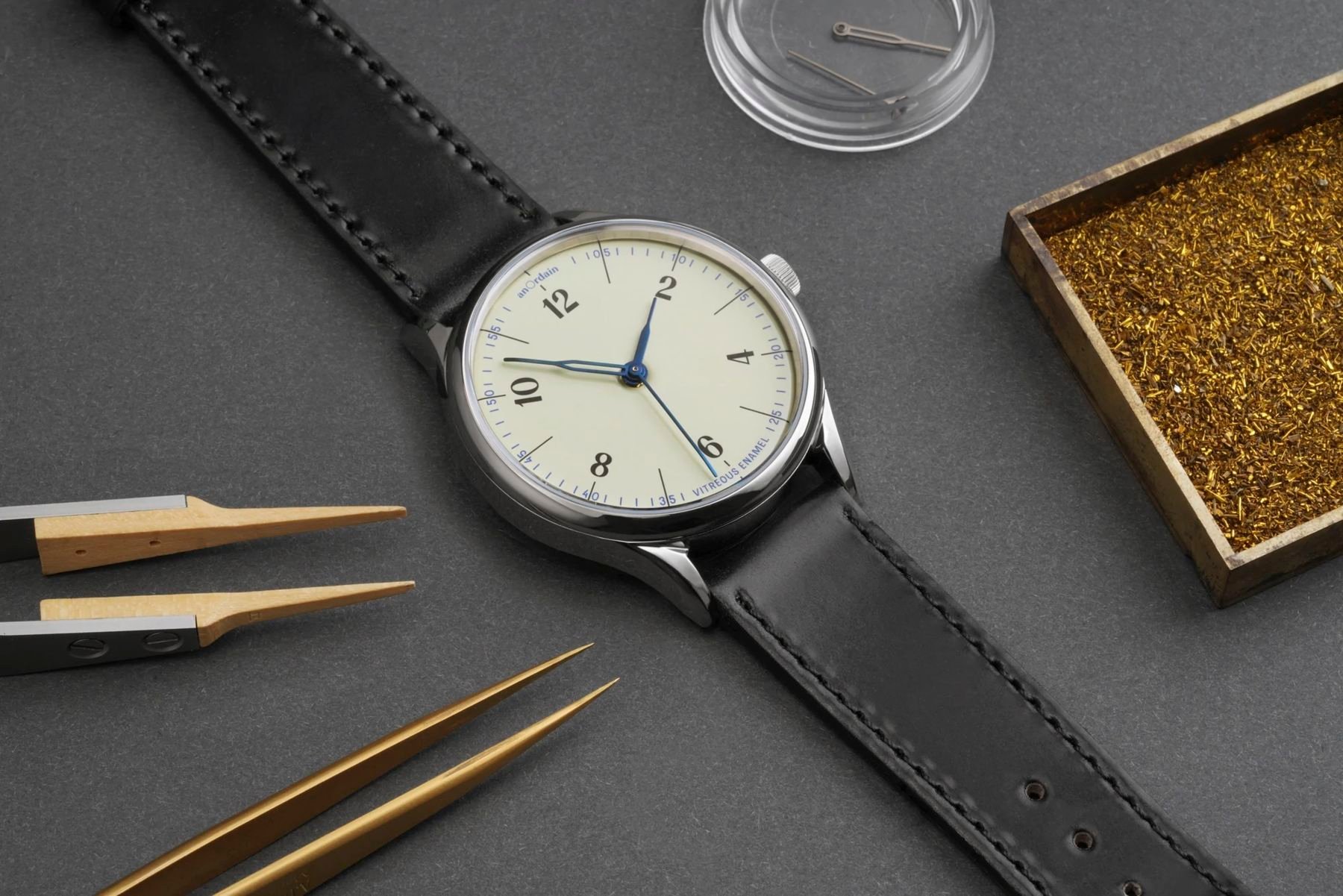 Enamel to the people — anOrdain Model 1
This one is a bit closer to home for me. Believe it or not, yours truly is actually a trained enameler. I no longer do anything with it, but I used to do silversmithing and enameling. So I know precisely what anOrdain is doing here, and I like it.
Enamel dials are usually reserved for Haute Horlogerie. Vitreous enamel, with its deep, glass-like appearance is absolutely great for watch dials. It adds so much visual interest in comparison to regular lacquered dials. But dials like these are not cheap to produce.
AnOrdain makes these dials the old-school way. That is the only way, actually. It is a labor-intensive process that is very easy to mess up. The brand offers enamel over copper as well as enamel over silver dials. The result is a range of colors and effects available in two watch models in several sizes. AnOrdain offers the Model 1 starting at £1,695 + VAT. That really is an Haute Horlogerie feature at a Prêt-à-Porter price. Be aware, however, that these pieces are all subject to waiting lists, and the brand is currently not taking any new orders. Here's hoping that anOrdain will be able to satisfy its current clients and open sales to new ones in the near future.
Haute Horlogerie pour le peuple?
Granted, none of the watches above are cheap within the grand scheme of things. To call them bargains is more than a bit blasé. But they certainly do offer something unique that is usually reserved for watches that cost several times the price.
What stands out to me is that most of these are relatively recent watches. These are cheeky brands that look up and think, "But that should be possible for less." They chase that ambition, and it offers us, the aficionados, the chance to taste what used to be out of reach.
It makes me excited about the future of watch collecting. I am waiting for more new brands to bring hand-guilloché, minute repeaters, movement-plate beveling, rattrapante chronographs, and other exotic features to attainable price levels. What Haute Horlogerie feature would you like to see in an affordable watch? Let me know in the comments.
You can also find and follow me on Instagram: @time_travelers_journal