Become Shareholder Of A Watch Brand – Lebois & Co
After their successful relaunch of the Lebois & Co company and Avantgarde watches in 2014, the current founders feel it is time to take the next step: asking you to become a shareholder. With three produced models, mainly based on crowdfunding, there are three new models under development and Lebois & Co wants you as a shareholder.
It is a clear sign that things become more serious at Lebois & Co. Moving into the direction of having shareholders on board, Lebois & Co also allow us to have peak into their future plans. Three new watches are being developed right now, a new Avantgarde Date, a vintage chronograph re-issue and a new chronometer certified watch. The chronograph model is what makes us curious of course, as the old Lebois & Co, founded by Dodane in 1934 had some pretty neat models at the time. It will for certain be a bi-compax chronograph and the retail price has already been set at €3700.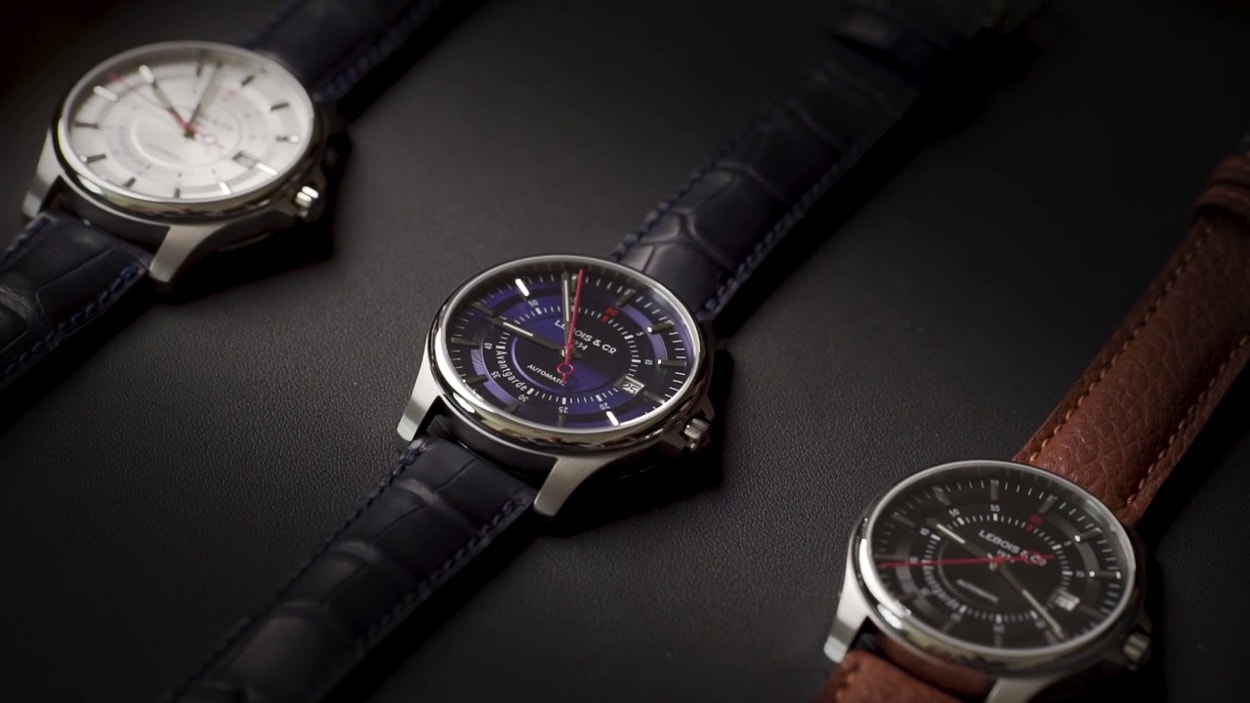 In their new business plan for Lebois & Co, you will find that they aim at 12 variations in total based on the three new models. That they will have an innovative click-and-mortar concept when it comes to sales and marketing and that the introduction of new models will happen off- and on-line. Targeting the male watch enthusiast, with an eye for detail and who appreciates tradition, heritage, high quality and precision, Lebois & Co forecasts a profitable running operation in 2021. A maximum of 16250 shares are being offered, with a share price of €40 each. The capital will be used for product design and development, marketing efforts, to attract new authorized dealers and to adjust their website to support an omnichannel sales strategy. More details for future shareholders can be found here.
One of the founders, Tom van Wijlick, talks about the next steps for Lebois & Co in the video below.
In the past, we've been reviewing Lebois & Co watches and covered their previous steps. Why? There have been no commercial reasons whatsoever, we just liked the ideas that Tom van Wijlick shared with us and are impressed by the build quality and details of their Avantgarde watches. Sometimes you just closely follow the brands you like because of the watches and the people behind them. Lebois & Co is a sympathetic brand with great ideas and based on passion for watches. From an early point on, it was clear to me that Lebois & Co wanted to become more than just another micro brand. They wanted to (re)build the brand, with solid plans and good watches as a basis. We will keep on following them during their next steps and will happily report about the progress they make.
Find our Lebois & Co Avantgarde review here. An interview with co-founder Tom van Wijlick can be read here.
More official information and details on how to become a shareholder of Lebois & Co can be found here.